Features
Turning the whole world into an interactive billboard with AR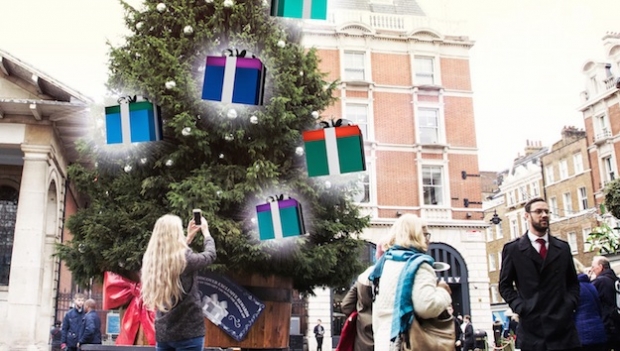 Augmented reality campaigns are taking off internationally with progressive brands using the technology to turn every available surface into a virtual billboard. 
As cellphone manufacturers plough money into AR capability, local brands should be looking to do the same.
Tech and media companies have invested more than $7 billion into virtual and augmented realities since 2010 in both acquisitions and stakes in VR- or AR-related startups. Apple and Samsung have been strong contenders with eight acquisitions from Apple and nine investments from Samsung.
Apple has also quietly been assembling a heavy-hittingAR team, including engineers who have worked on Facebook's Oculus Rift and Microsoft's HoloLens projects. Samsung, meanwhile has also acknowledged that AR will be where it focuses its attention in the near future.
The power of AR is all around us
The beauty of AR for brands is that it can turn the device in people's hands into an interactive platform which bridges the online and the offline worlds.
In December 2016, Covent Gardens in London, turned their entire venue into a giant AR shopping destination. Working with visual discovery app, Blippar, the shopping district used AR to create a digital journey for shoppers.
Using the free Blippar download, visitors could unlock prizes as they took part in a digital treasure hunt. More practically, each of the 140 participating stores allowed shoppers to discover possible holiday gifts with bespoke beauty and fashion guides.
By superimposing the digital world over the real one, shoppers increased the time spent at the destination and created a fun environment for the whole family.
The best outdoor opportunities right on our doorstep
For local retailers, this sort of innovation could provide real opportunity. Traditional outdoor advertising has not undergone significant improvements over the years. Even the digital advertising billboards are a hard sell for media agencies. Moreover, it's impossible to assign a measurable return.
Using AR could turn our wealth of beautiful landmarks into brand experiences. Imagine Table Mountain turning into a giant, iconic billboard when viewed through your phone's screen. Hotels could become interactive buildings, allowing passers by to explore rooms and amenities and, with a clear, 'book now' button, be taken directly to an online reservations screen.
Districts such as Newtown would be perfect as an AR experience. Collaboration between retailers, theatres and even smaller vendors would boost foot traffic and sales for the entire precinct collective.
Taxis, which have often relied on advertising as additional revenue, could be used as moving AR billboards including a gamification element to boost the user interaction – the same way Pokémon Go did.
Valuable data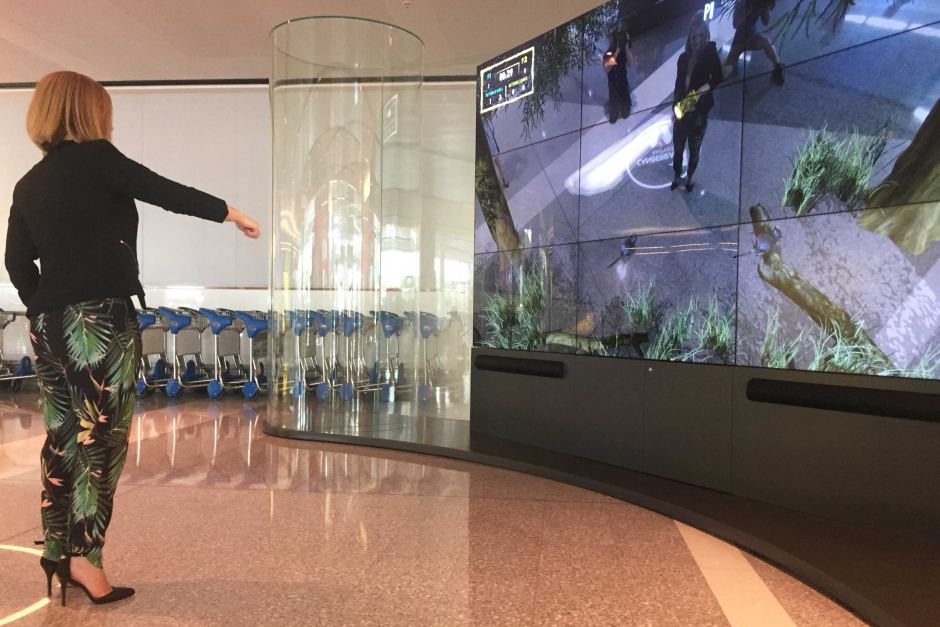 Augmented reality billboard at Canberra Airport invited visitors to pat cheetah, spot whales in Deceber last year. Image: ABC News, Ewan Gilbert
The most important aspect of AR campaigns is the ability to extract valuable data. This includes not only who is viewing the ads, but also their behaviour once inside the app.
Tracking what users are interested in, combined with their details and movements (obviously coupled with a strict opt in proviso) allows companies to shift campaigns and prices on the fly. Agile marketing based on realtime data is one of the main advantages of true experiential marketing.
The opportunity for local companies to launch AR campaigns has never been greater. Smartphone penetration is growing exponentially, allowing for marketing campaigns across a wide range of demographics.
The simplicity of the apps and the relatively low cost of implementation mean even smaller brands could create innovative ways to win and retain new customers. Most importantly it would be measurable and assist in building valuable data for future use.
Dare to create different at European Sign Expo 2017
Co-located with FESPA 2017 and Printeriors, the fifth iteration of European Sign Expo, from 8-12 May at Hamburg Messe, will be 30% bigger than the 2016 event due to unprecedented growth in visitor traffic experienced at the last show.
Leading names from the European sign industry will show the latest developments in equipment, software, signage materials and systems, fittings and fixtures, channel lettering, illuminated signage, dimensional signage, engraving and etching at the event.
Signmakers and signage buyers will also be able to discover the future of the industry through the show's 'Ask the Experts' feature, a networking event where visitors and exhibitors can attend daily panel discussions and debate a range of topics focused around digital signage.
To learn more about how a visit to European Sign Expo could benefit your business in 2017, visit: www.europeansignexpo.com. Visitors can get free entry to the exhibition by registering to attend via the website, and quoting reference code: ESEH701.
Johan Walters heads up C2C Labs.
Interested in joining our community?
Enquire today about joining your local FESPA Association or FESPA Direct