Features
Top 20 Vehicle Wraps of 2018
FESPA.com picks out some of the best examples of vehicle wraps from the past year.
Vehicle wrapping is arguably one of the most expansive and creative sectors of the industry. With such a wide range of work on offer, companies that are active in this market are coming up with innovative ideas that continue to push the boundaries.

From run-of-the-mill livery jobs for self-employed people and small businesses, through to high profile sporting industry jobs and wrapping aircraft, this sector throws up a whole host of interesting work.

FESPA.com takes a look back over the past 12 months and highlights how this market continues to evolve and expand…
Chim chiminey, chim chiminey, chim chim cher-oo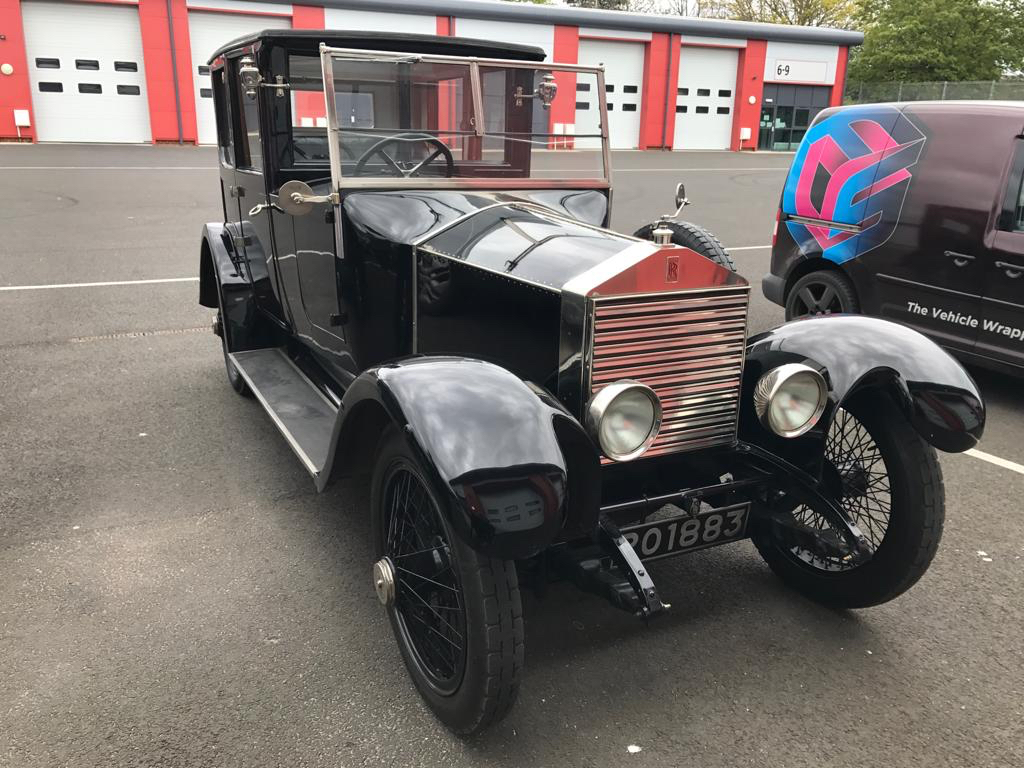 Caption: Picture courtesy of 3M
Designer: Fleet Livery Solutions
Description: Vehicle wrapping is often used to help Hollywood producers with their latest blockbuster movies, and this project is no different. Fleet Livery Solutions, an authorised vehicle wrapper of 3M, wrapped a classic Rolls Royce in 3M Gloss Black Wrap Film Series 1080 for use in the new Disney Mary Poppins film.
Transform in 3…2…1…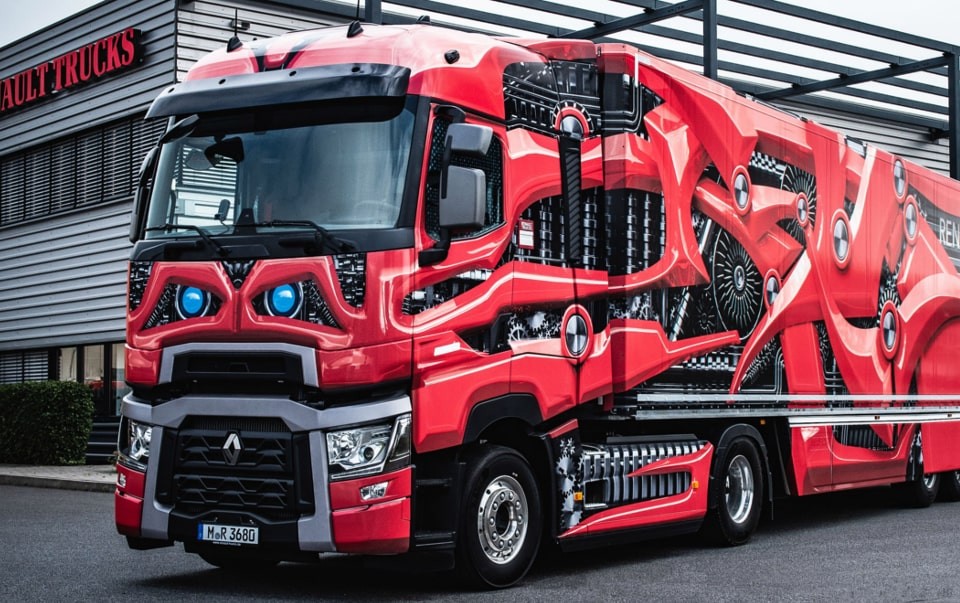 Caption: Picture courtesy of Avery Dennison
Designer: Renault Germany / SIGNal Design
Description: Renault Germany and SIGNal Design used wrapping technology to "transform" one of its lorries into a robotic-looking machine. The manufacturer called on Avery Dennison's Digital Cast wrapping materials to complete the job.
That's a wrap for The Dukes of Hazard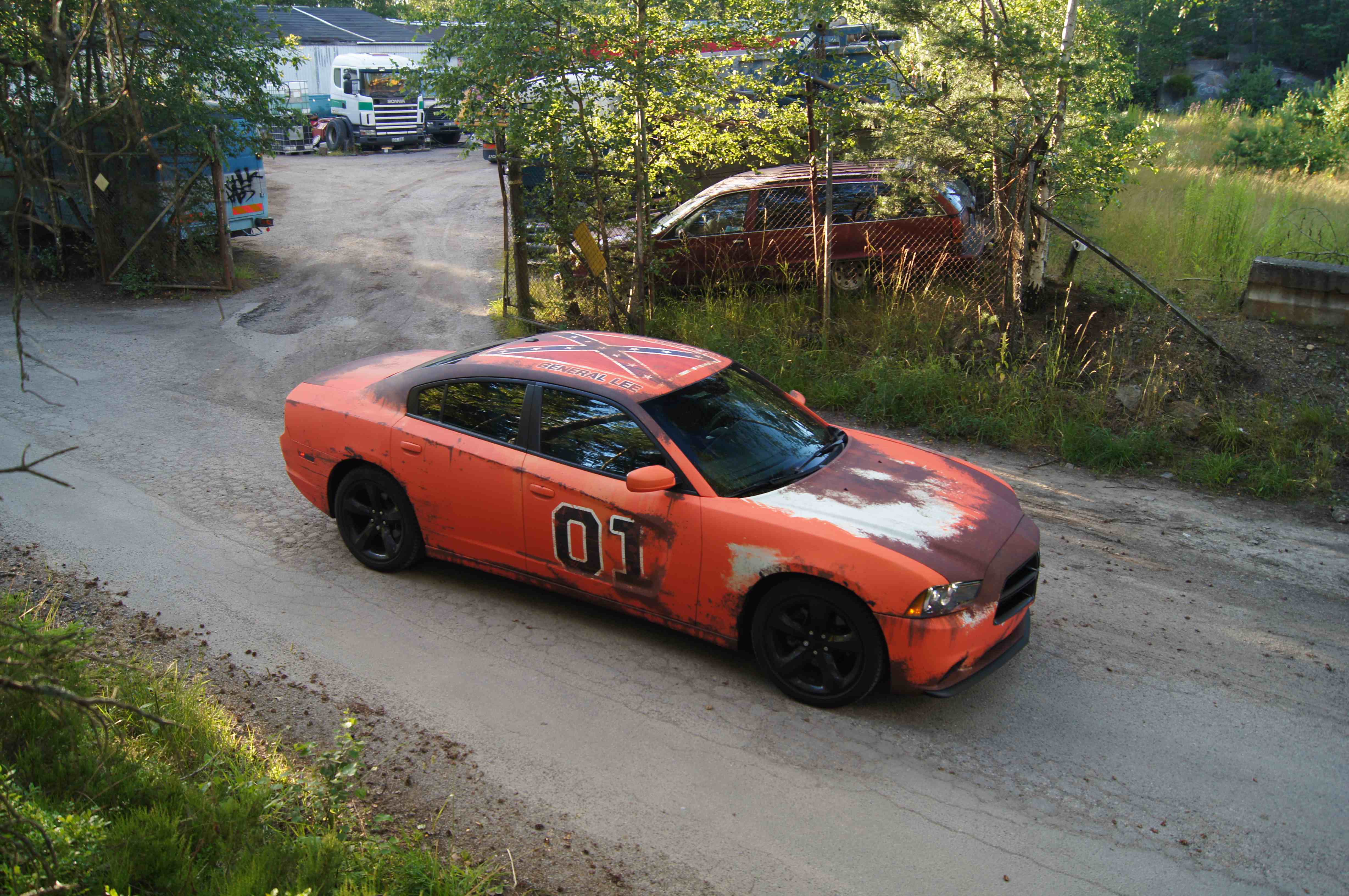 Caption: Picture courtesy of Hexis
Designer: Wrap Zone / Skepple
Description: A blast from the past for classic television fans, Wrap Zone and Skepple created this special wrap to replicate the famous General Lee car from 'The Dukes of Hazard'. The two companies used HX190WG2 + PC190M3 from Hexis for the job
Summer of Pride with Virgin Trains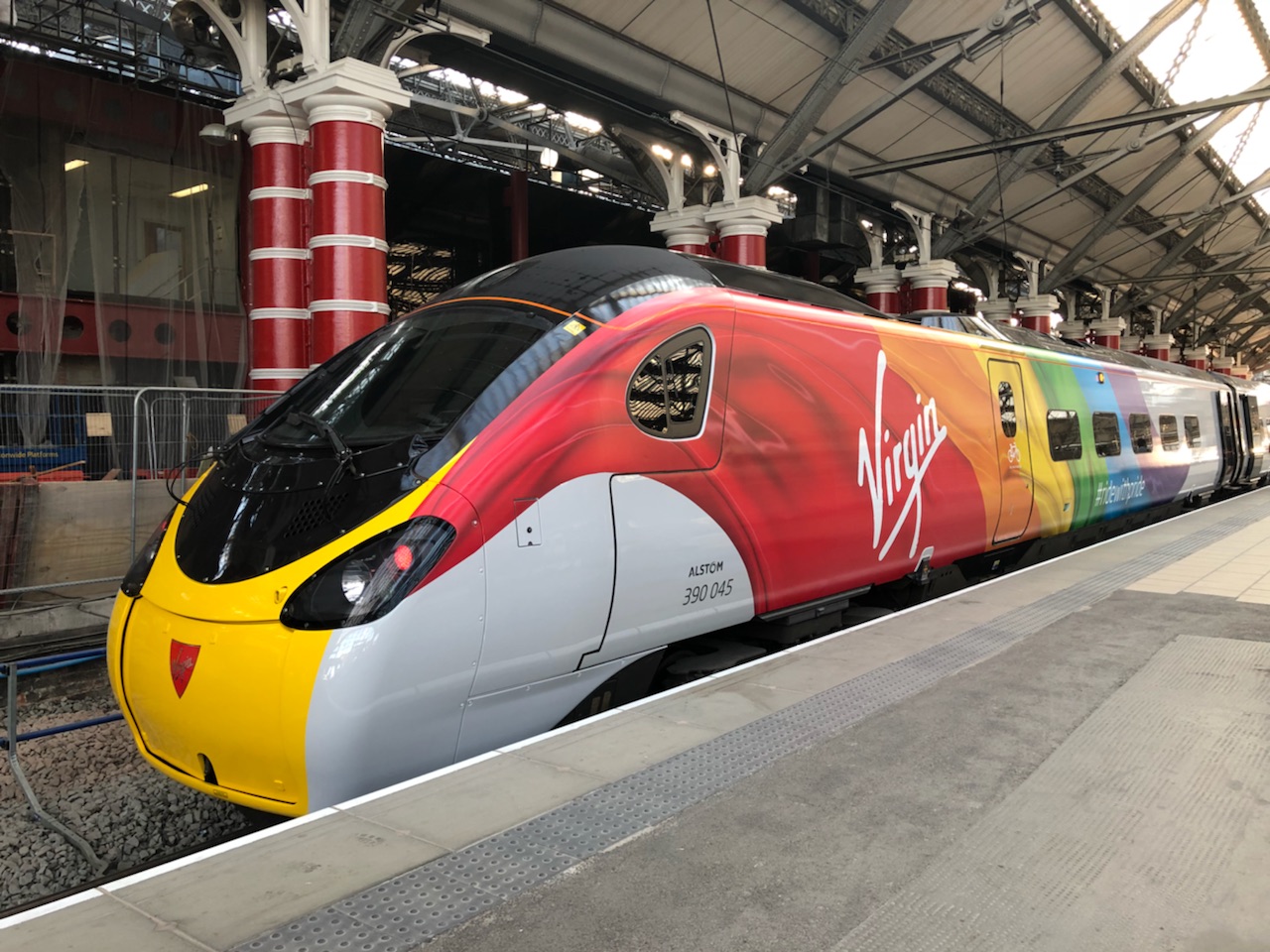 Caption: Picture courtesy of Virgin Trains
Designer: Virgin Trains
Description: UK rail company Virgin Trains transformed the look of a number of its trains as part of an effort to celebrate the LGBTQ+ community. Running under the campaign banner 'Summer of Pride', trains ran throughout the summer to promote diversity.
AA – the Pride in London
Caption: Picture courtesy of 3M
Designer: AA
Description: Also celebrating diversity in the summer of 2018 was the AA, which worked in partnership with 3M and Fleet Livery Solutions (FLS) to decorate 10 of its vehicles in colourful wraps. FLS used Scotchlite Print Wrap Film 780mc-10R by 3M to carry out the rebrand for the Pride in London event.
Betting on a brighter future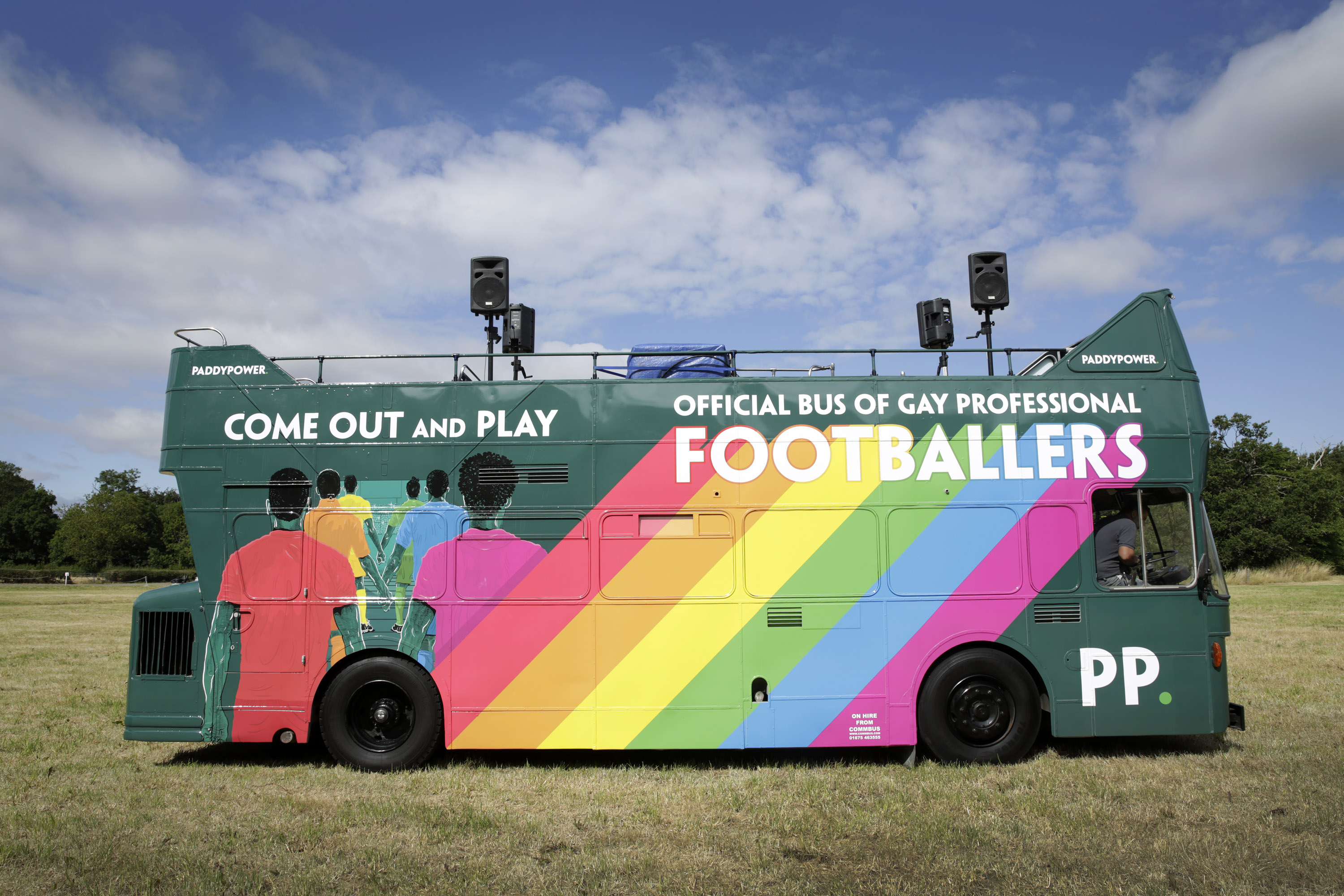 Caption: Picture courtesy of Paddy Power
Designer: Paddy Power / Commbus
Description: Bookmaker Paddy Power teamed up with Commbus to spread the message of diversity by decorating a bus for the Brighton Pride parade. The idea behind the project was to make it safer for Premier League footballers to come out as gay. At present, no player in the competition identifies as openly gay or bisexual.
Faster than the speed of electricity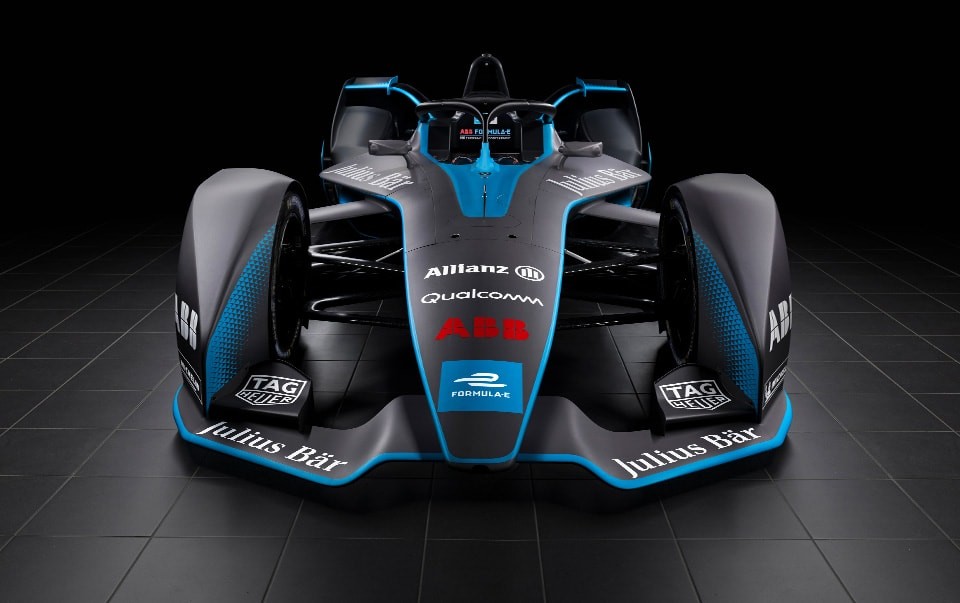 Caption: Picture courtesy of Avery Dennison
Designer: S&C Creative Agency
Description: S&C Creative Agency took on this exclusive wrapping project for the Formula E Gen2 electric car-racing series. The company used Supreme Wrapping Film, Digital Cast and Digital Overlaminates from Avery Dennison to complete the project, with the car being unveiled to the world in early 2018.
Loving Liverpool in a customised sports car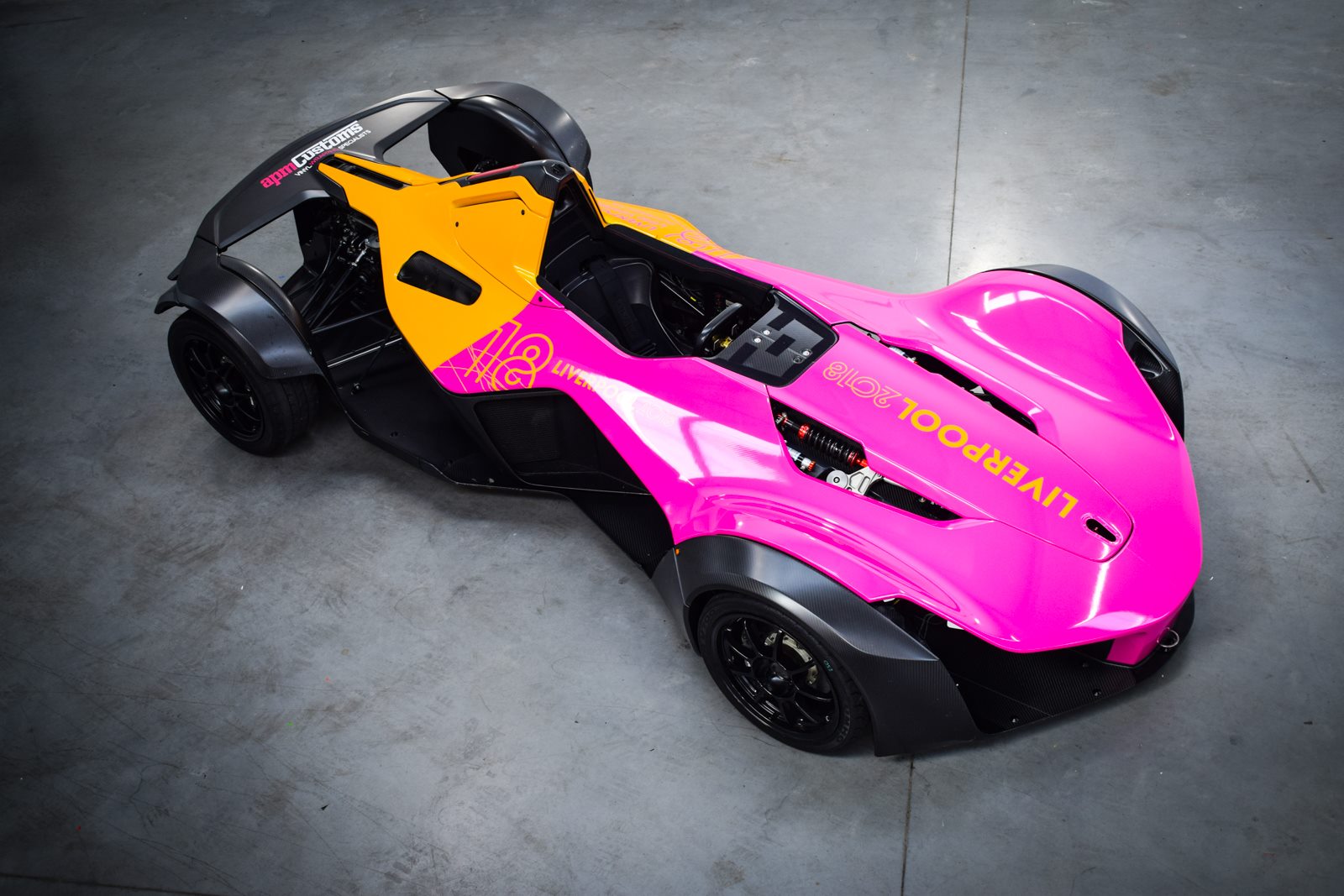 Caption: Picture courtesy of 3M
Designer: APM Customs
Description: Vehicles come in all shapes and sizes, as APM Customs found out when wrapping this BAC Mono sports car for the Visit Liverpool campaign last year. APM Customs used IJ180mC films from 3M to match branding colours.
Hot stuff from Raccoon and Tobasco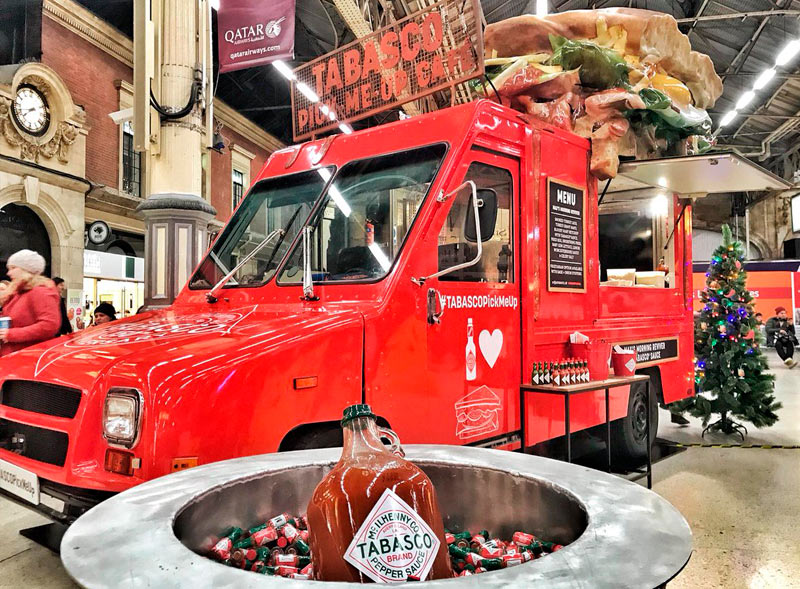 Caption: Picture courtesy of Raccoon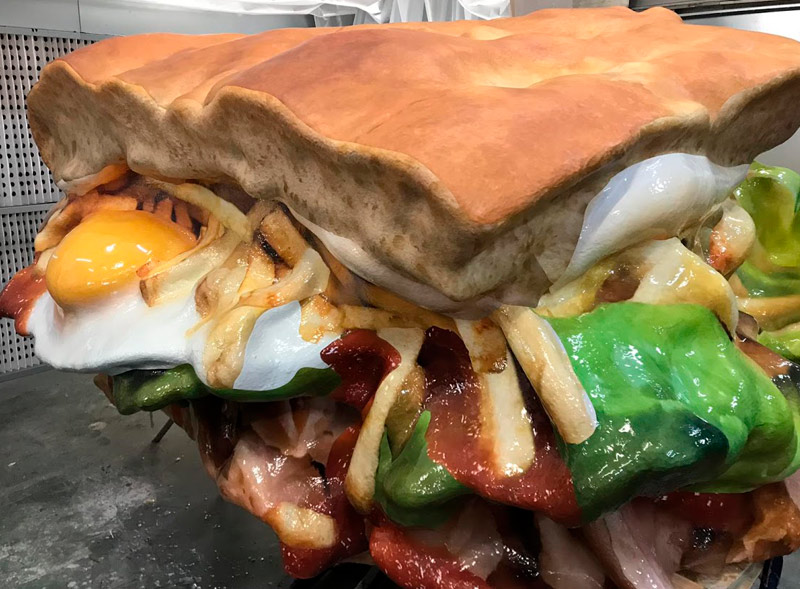 Caption: Picture courtesy of Raccoon
Designer: Raccoon / Tabasco
Description: UK-based Raccoon joined forces with Tabasco for this innovative project, wrapping a catering truck to help promote celebrity chef Max Halley's signature sandwich. Raccoon used Oracle 970 series vinyl for the main wrap, before adding a giant sandwich to the roof. Raccoon first made the sandwich and scanned it with a 3D scanner, then used a five-axis milling machine to create the prop, eventually wrapping it in various films, including an Arlon 6000XRP vinyl with a 3200 series laminate.
Prepare for takeoff with Alaska Airlines and Marvel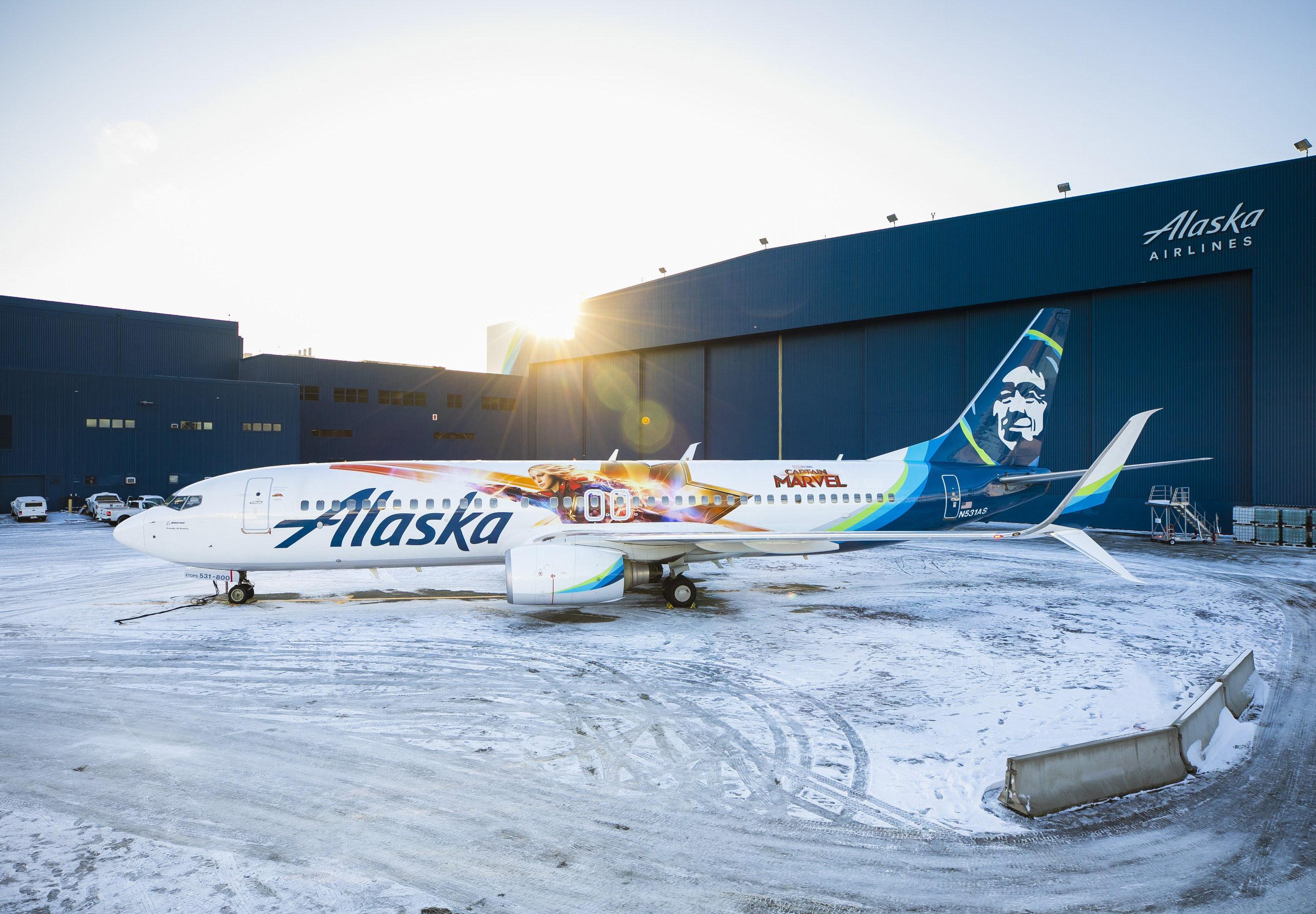 Caption: Picture courtesy of Alaska Airlines
Designer: Alaska Airlines
Description: Alaska Airlines teamed up with Marvel Studios for a special project, celebrating International Women's Day 2019 and the launch of the new 'Captain Marvel' movie. The film features Marvel's first female super hero lead and Alaska Airlines paid tribute to the landmark by applying this themed decal to one of its planes.
Celebrating 70 years with Citroën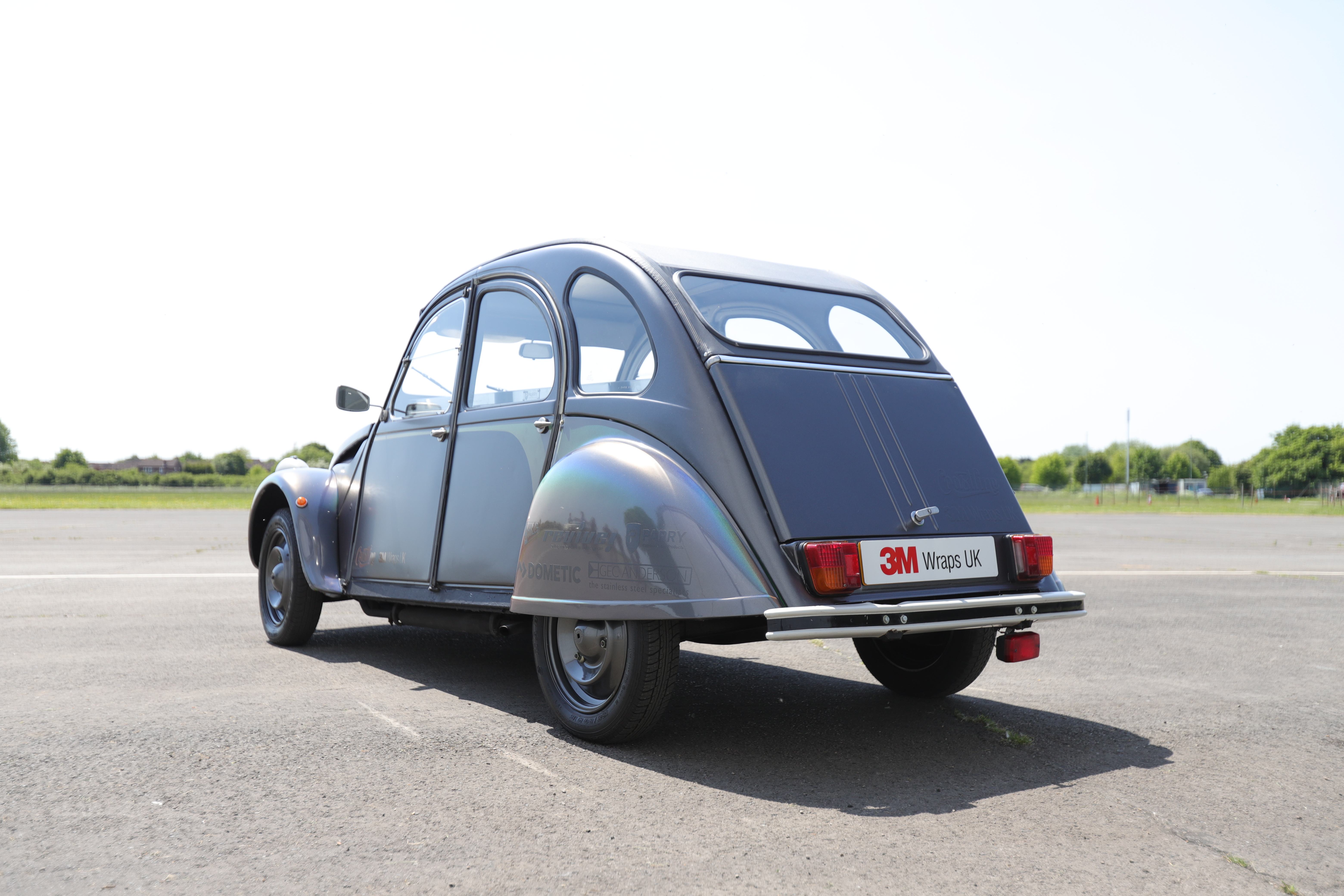 Caption: Picture courtesy of 3M
Designer: 2CVat70 / Coastline Graphics
Description: Coastline Graphics linked up with 3M to wrap a 1985 model Citroën CV2 to celebrate 70 years since its launch at the 1948 Paris Motor Show. 'Dolly' was wrapped with 1080-S261 Satin Dark Grey and 1080-GP281 Gloss Flip Psychedelic wraps
Volkswagen in environmental drive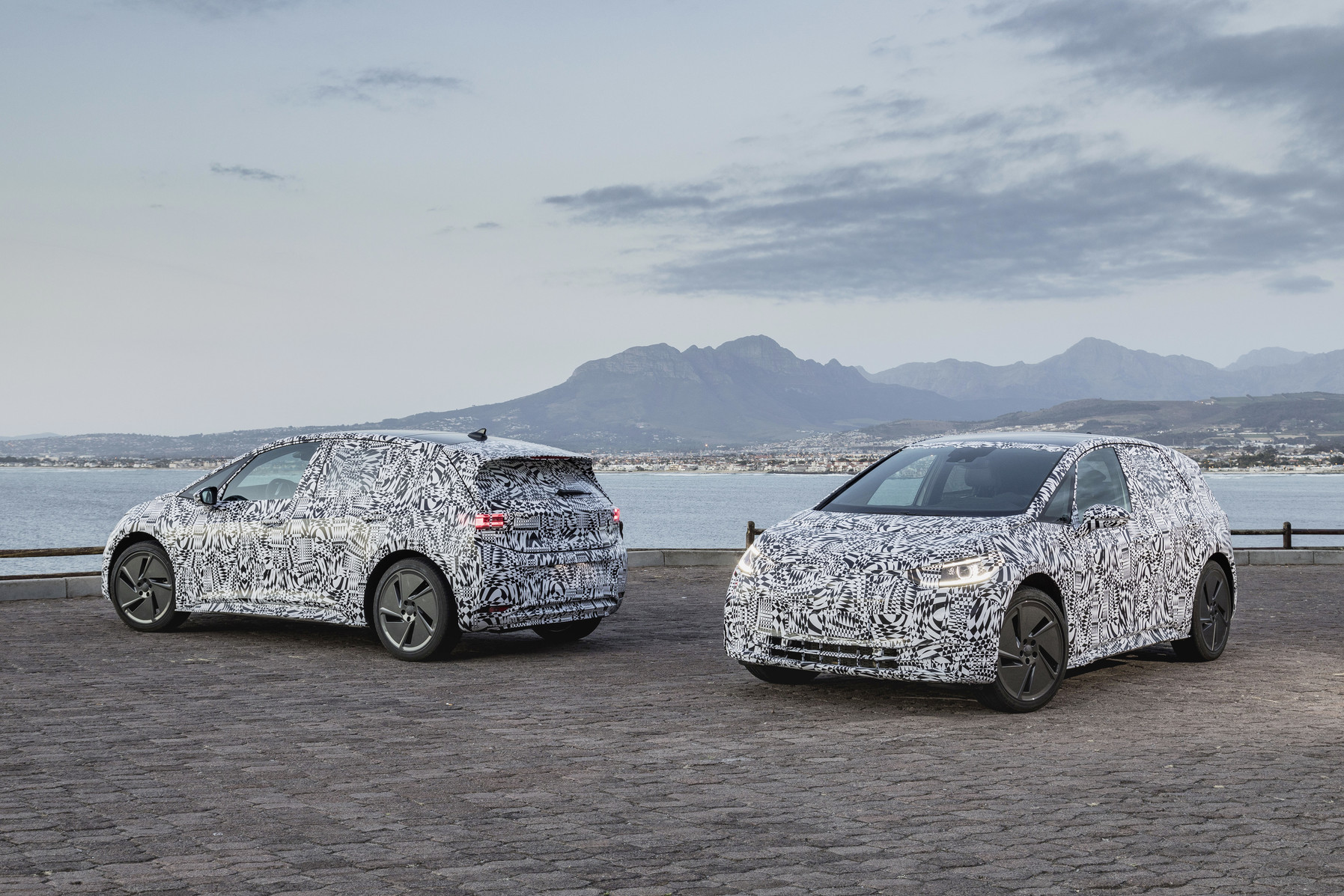 Caption: Picture courtesy of Volkswagen
Designer: Volkswagen
Description: Volkswagen rolled out its new I.D. electric car in 2018, with a little help from this eye-catching vehicle wrap. The planet-friendly car has a top speed of 100mph and a choice of two batteries, one offering a range of 206 miles and the other 312 miles.
A rally of colour with Aston Martin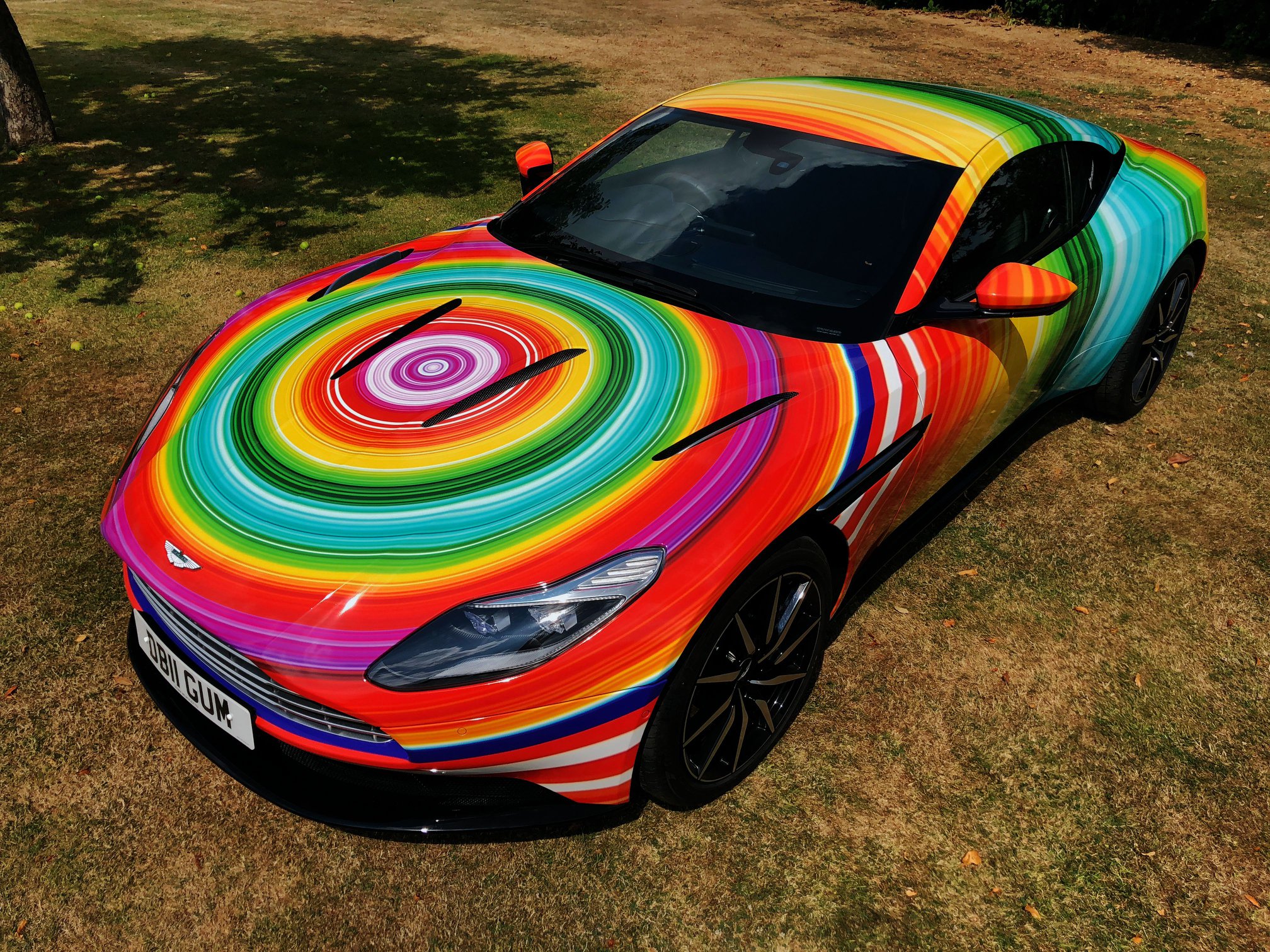 Caption: Picture courtesy of 3M
Designer: Rob Carter
Description: Joyce Design wrapped this Aston Martin to help celebrate the 20th anniversary of the world-famous Gumball 3000 rally event. The company used 3M IJ180mC printable wrap film with a high gloss over laminate for the job, which was based on a design by Rob Carter.
Racing ahead with wraps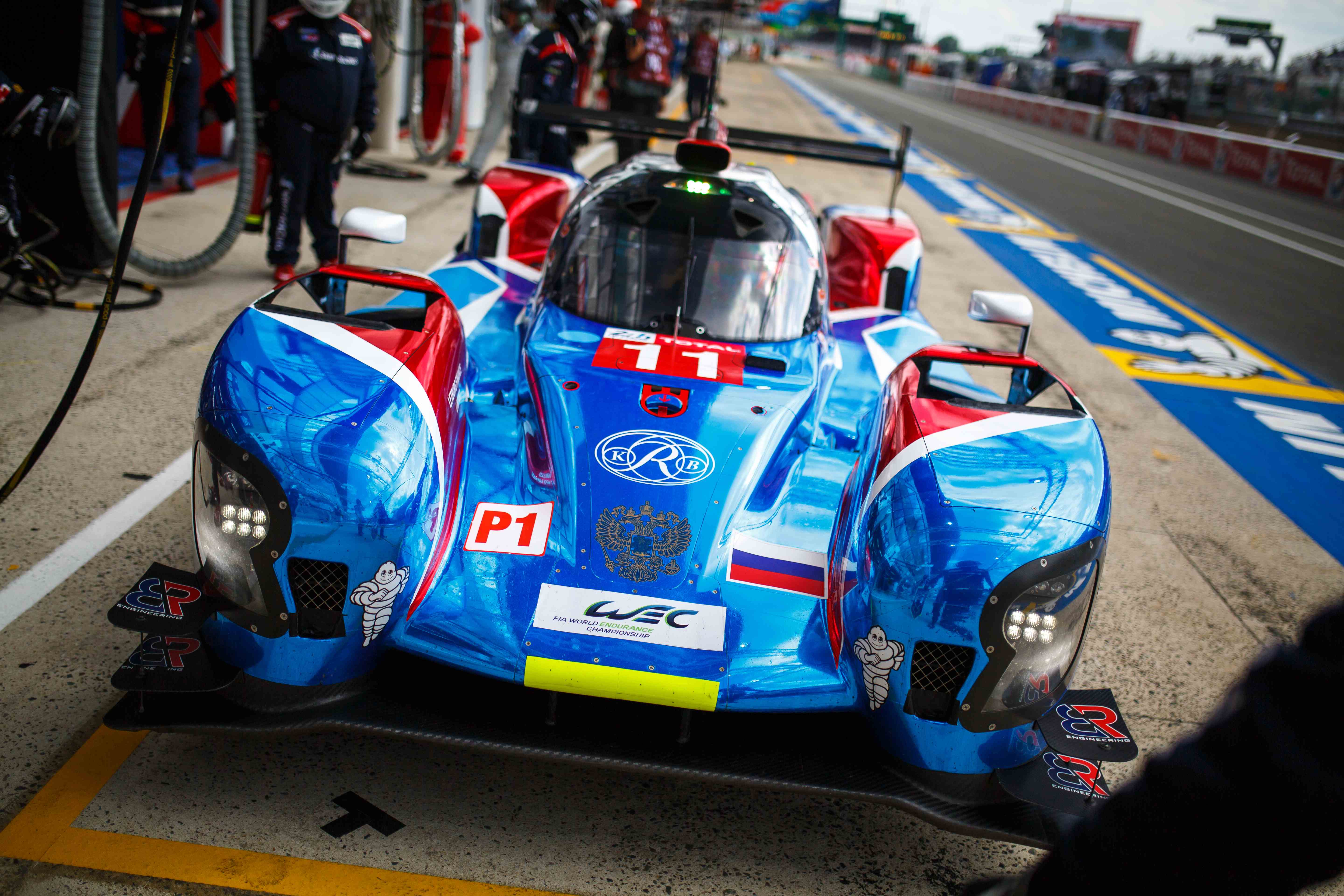 Caption: Picture courtesy of Hexis
Designer: SMP Racing
Description: From the Gumball 3000 to Le Mans where SMP Racing of Russia used materials from Hexis to decorate its car at the famous track. SMP Racing opted for HX30SCH02B and HX30SCH05B for the job.
Wrap army!
Caption: Picture courtesy of Hexis
Designer: Wrap Zone / Skepple
Description: Featuring for a second time in our Top 20, Wrap Zone also worked in partnership with Skepple, using various materials from Hexis, to apply this creative wrap to a Jeep Wrangler.
Honda celebrates 50 years in Australia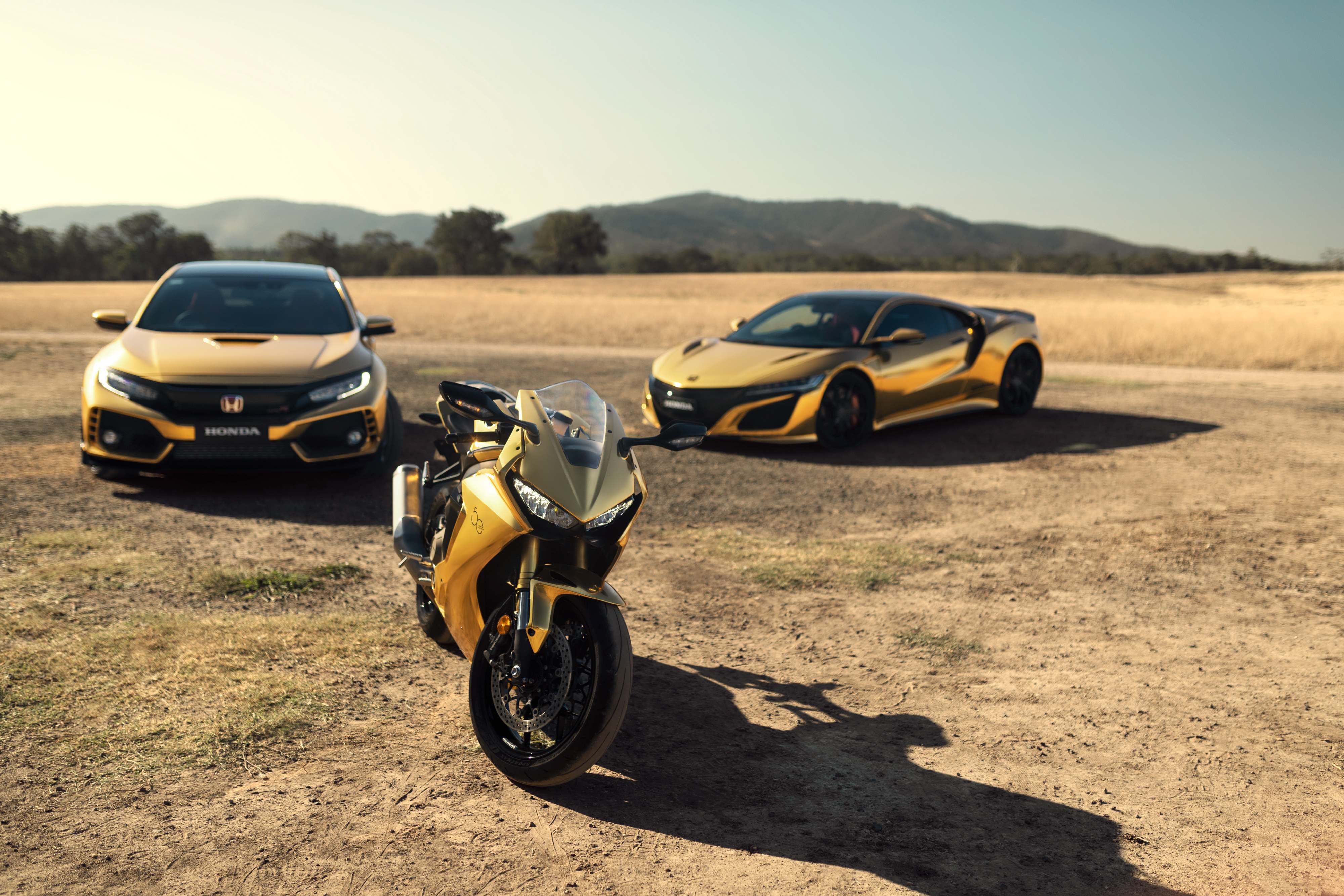 Caption: Picture courtesy of Honda
Designer: Honda Australia / Vinyl Wraps and Graphics
Description: Honda Australia teamed up with Vinyl Wraps and Graphics to mark the 50th anniversary of its launch in the country. Melbourne-based Vinyl Wraps and Graphics wrapped a number of Honda vehicles as part of the celebrations, including an NSX hybrid supercar and Civic Type R high-performance hot hatch.
Suffolk Fire and Rescue spreads community message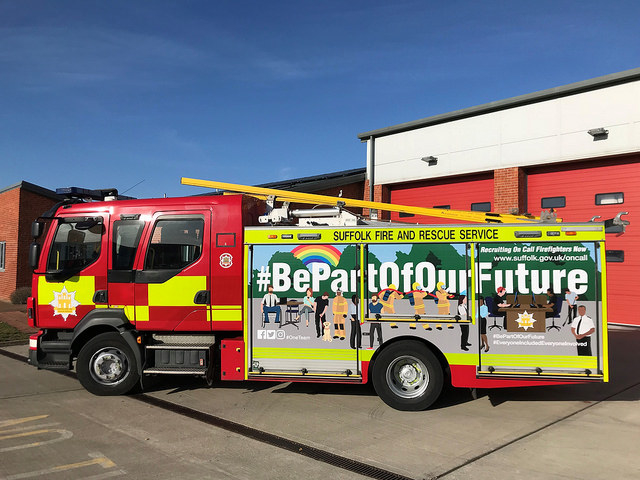 Caption: Picture courtesy of Suffolk County Council
Designer: Suffolk Fire and Rescue
Description: Suffolk Fire and Rescue changed the look of one of its fire engines from a traditional red colour to this colourful mural, showcasing how members of the local community can get involved with the service. The vehicle is used to help train new recruits.
Ivan victorious in Berlin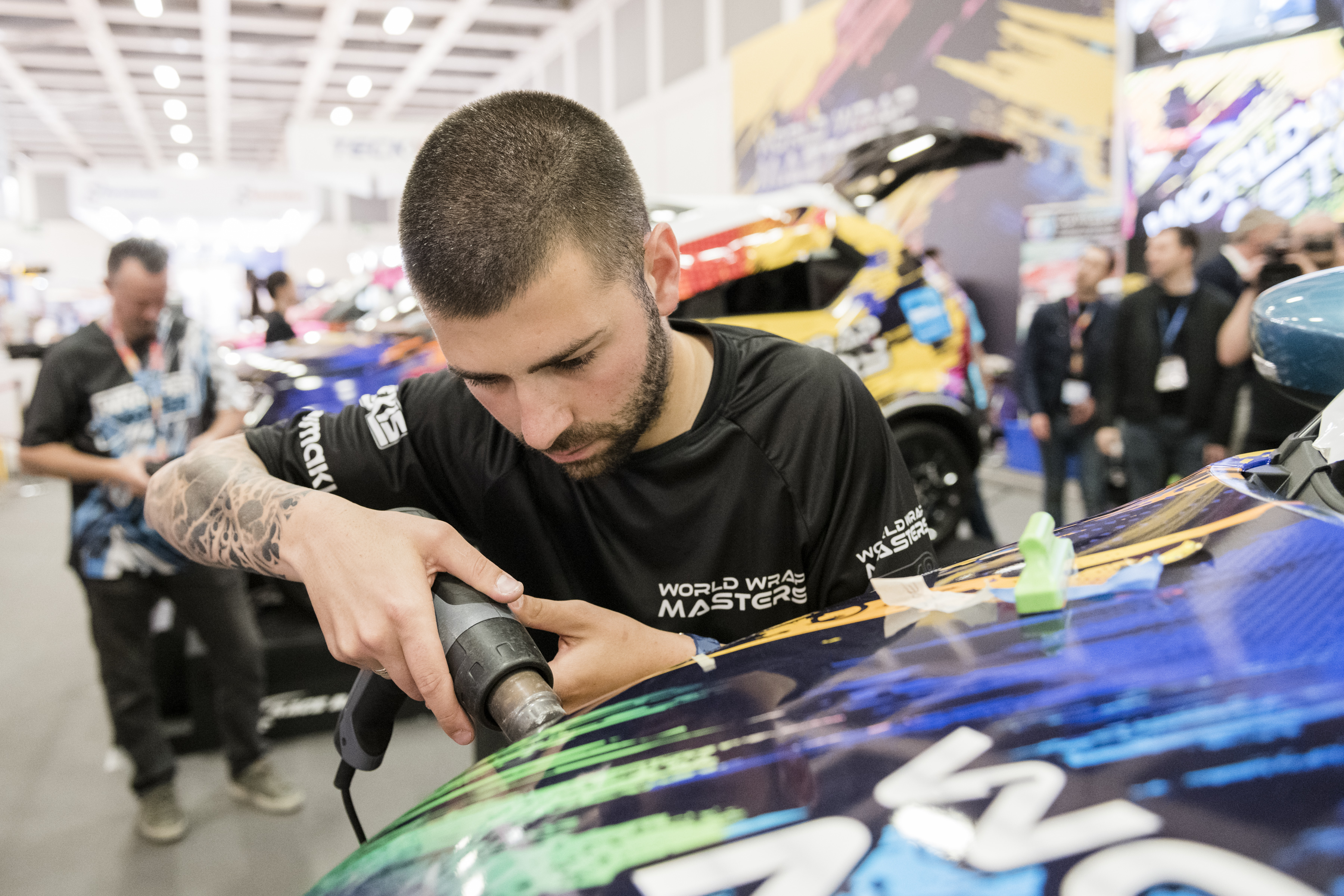 Caption: Picture courtesy of FESPA
Designer: Ivan Tenchev
Description: We couldn't complete a vehicle wrap feature without a mention for Ivan Tenchev, who won the World Wrap Masters 2018 title at the FESPA Global Print Expo in Berlin. Tenchev saw off competition from around the world to land the coveted honour for this wrap.
Police look pretty in pink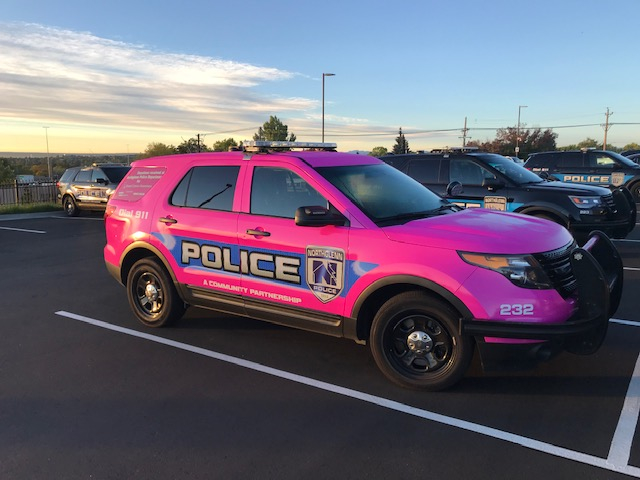 Caption: Picture courtesy of Northglenn Police Department
Designer: Northglenn Police Department
Description: If you thought you knew your police cars, think again! Northglenn Police Department in Colorado, US, decorated one of its SUVs in a bright pink vinyl to mark Breast Cancer Awareness Month. The car went out on patrol as usual, undertaking traffic control and investigation tasks.
So good they used it twice!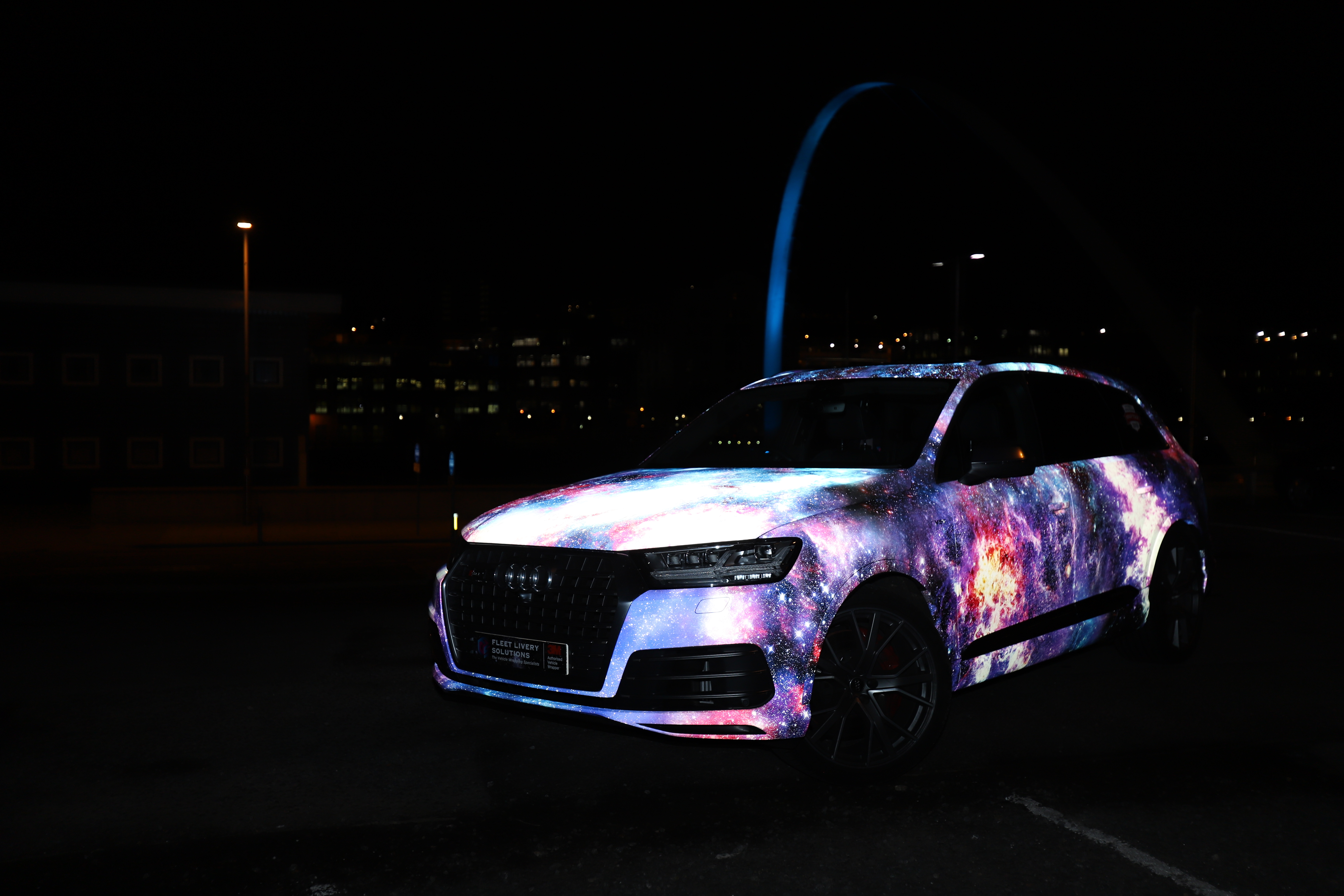 Caption: Picture courtesy of 3M
Designer: Fleet Livery Solutions
Description: Featuring for a second time in our list, Fleet Livery Solutions again used 3M 780mC Reflective printable film to carry out this impressive wrap of an Audi SQ7. When photographed at night, the film catches the light and portrays a striking image of starry skies.

Think you might have the skills to have your work featured in next year's Top 20 Vehicle Wraps? Why not apply to take part in this year's FESPA World Wrap Masters competition?

Events are taking place in locations around the world, with each regional winner featuring in the Grand Final at the FESPA Global Print Expo in Berlin, Germany, this May.

For more information, visit: http://wrapmasters.fespa.com/
Interested in joining our community?
Enquire today about joining your local FESPA Association or FESPA Direct