Features
Top 20 Vehicle Graphics Applications of 2021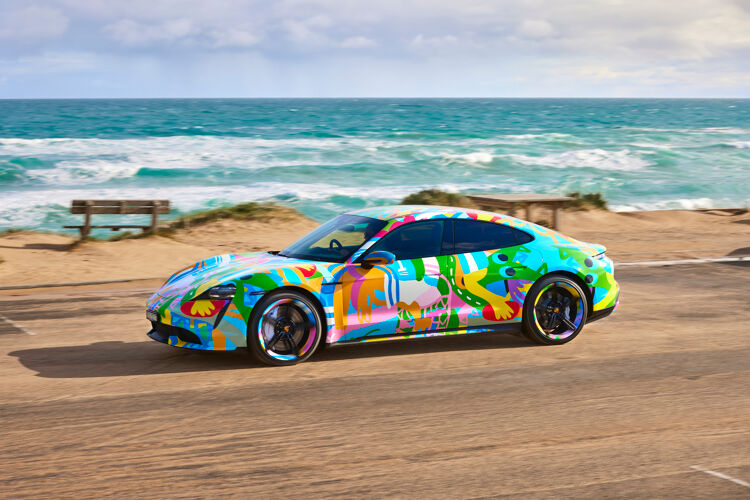 Rob Fletcher shares the top 20 vehicle graphics applications of 2021. From decorated boats that crossed the oceans and raised thousands of pounds for charity in the process, to trains promoting the importance of fighting back against climate change, there have been some excellent examples of vehicle graphics in 2021.
Vehicle graphics remains one of the most popular markets in the wider print and signage industry, with all sorts of weird and wonderful applications coming out of this area during 2021.

From decorated boats that crossed the oceans and raised thousands of pounds for charity in the process, to trains promoting the importance of fighting back against climate change, we have seen it all in the past year.

Here are our top 20 vehicle graphics applications of 2021…
Life in the fast lane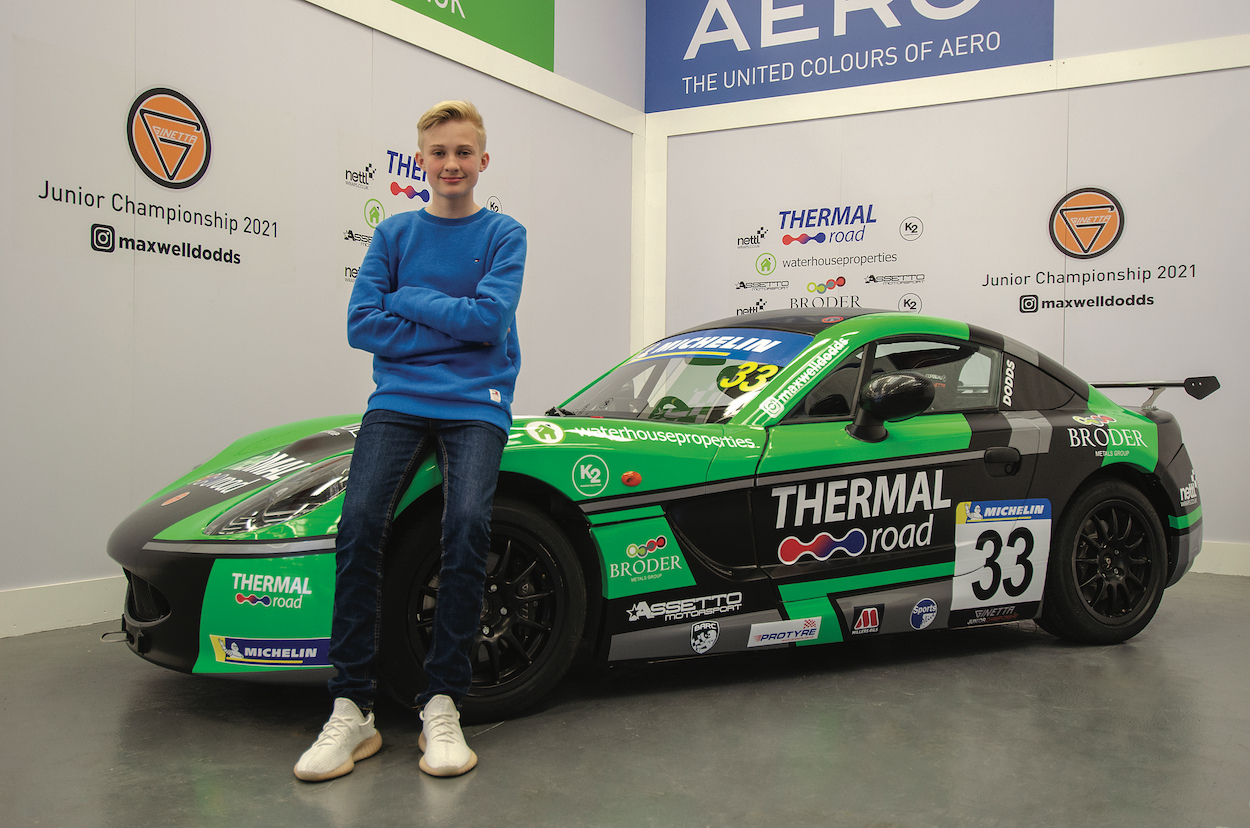 Image courtesy of Mimaki

Designer: Nettl Crewe & Nantwich/Maxwell Dodds Racing
Description: Nettl Crewe & Nantwich and Mimaki produced a special motorsport wrap for Maxwell Dodds Racing, the organisation backing youngster Max Dodds as Great Britain's next motor racing superstar. Printed using a Mimaki UCJV300 LED UV, the wrap was present on the car for the Ginetta Junior Championship.
Electrifying wrap from Rolls-Royce
Image courtesy of Rolls-Royce

Designer: Rolls-Royce
Description: Rolls-Royce launched its first electric car in 2021, complete with a striking wrap design that almost makes it look like words are being projected onto the car. The Rolls-Royce Spectre is due to go on sale towards the end of 2023.
Farewell Kimi – we will leave you alone now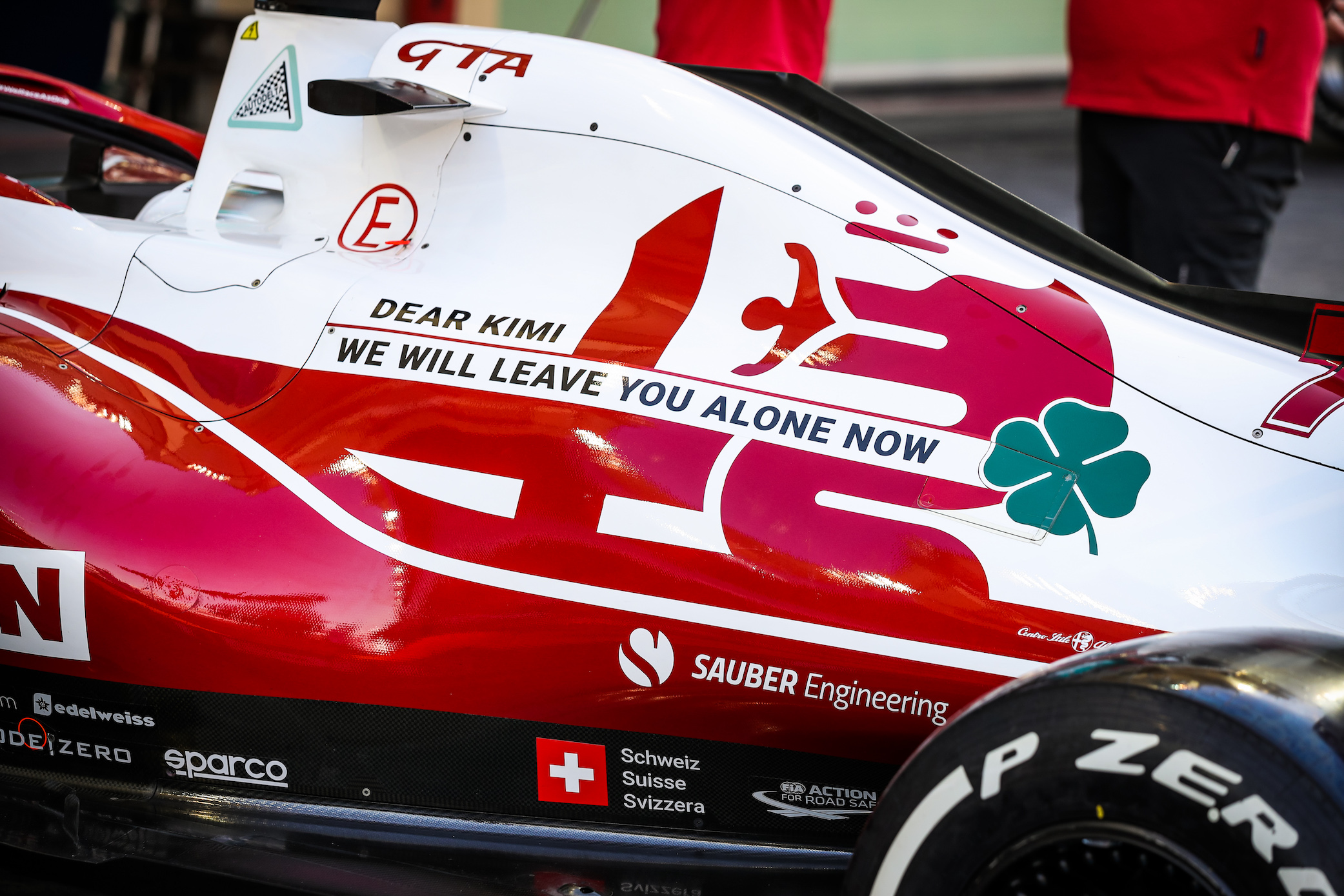 Image courtesy of Alfa Romeo

Designer: Alfa Romeo
Description: Alfa Romeo bid farewell to two of its Formula 1 drivers, Kimi Räikkönen and Antonio Giovinazzi, at the Abu Dhabi Grand Prix. The duo began racing together in 2019, while Räikkönen, one of F1's most popular characters, drove in his first F1 race in 2001. The message to Räikkönen – 'We will leave you alone now' - refers to one his famous phrases when speaking on the team's radio.
Leaping like a salmon fishing boat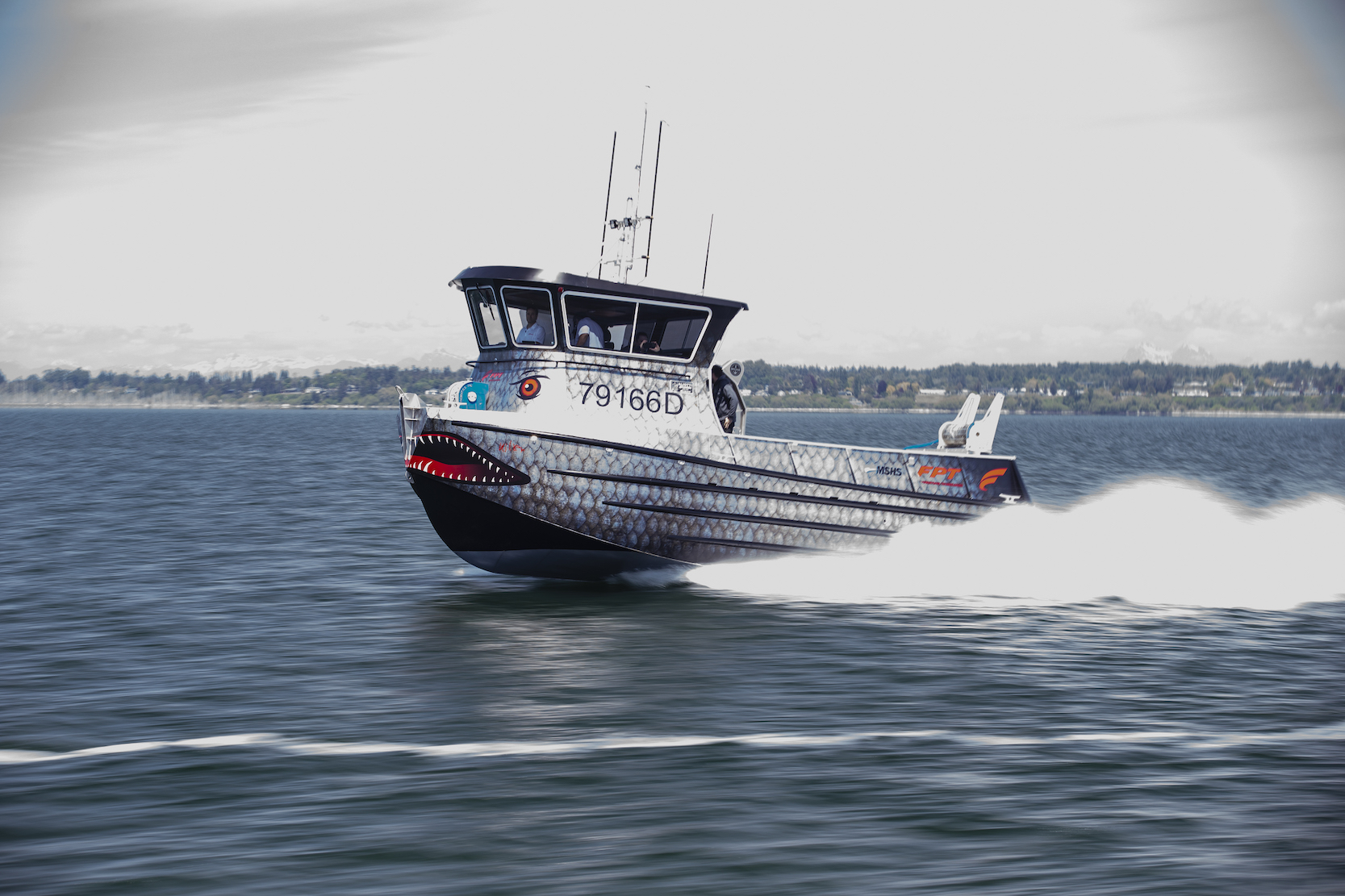 Image courtesy of Randy Wells of Wells Imagery

Designer: Motor Services Hugo Stamp/Aliotti Enterprises/Gorilla Mad
Description: Motor Services Hugo Stamp (MSHS), the authorised distributor for FPT Industrial in North America, joined forces with Aliotti Enterprises and Troy Dorn of Gorilla Mad to create a striking wrap design for a salmon fishing boat. The design was based on a salmon-like skin, while the mouth and eyes mimicked the style of graphics on World War II fighter planes.
Pride of Scotland for ScotRail and Aura Brand Solutions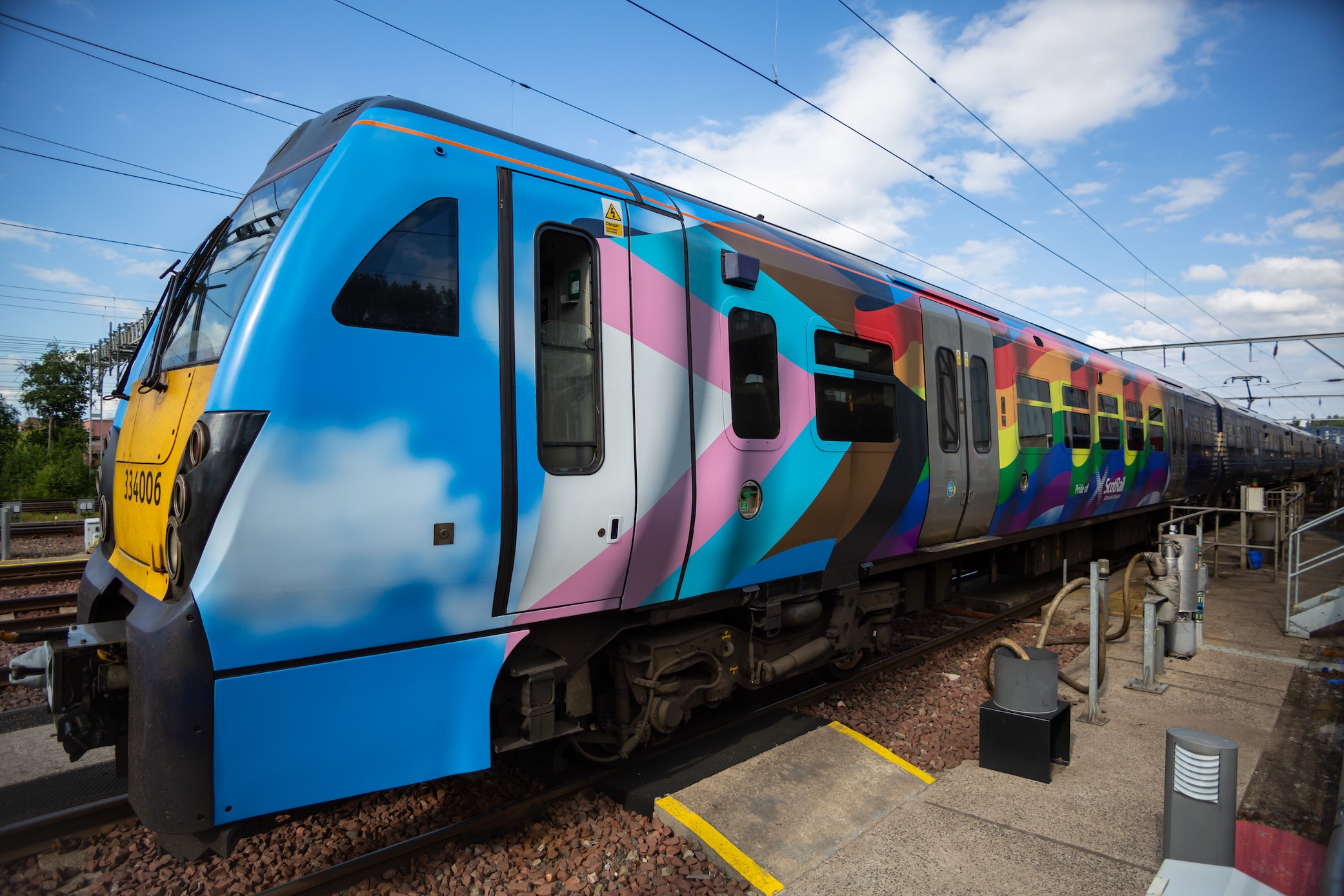 Image courtesy of ScotRail

Designer: ScotRail/Aura Brand Solutions
Description: ScotRail, the company that operates Scotland's national rail service, together with commercial graphics and visual communication business Aura Brand Solutions, decorated a train with a special 'Pride' wrap to mark Pride Month 2021. Aura used films from 3M to complete the wrap, before applying it to the train.
Crossing the Atlantic for charity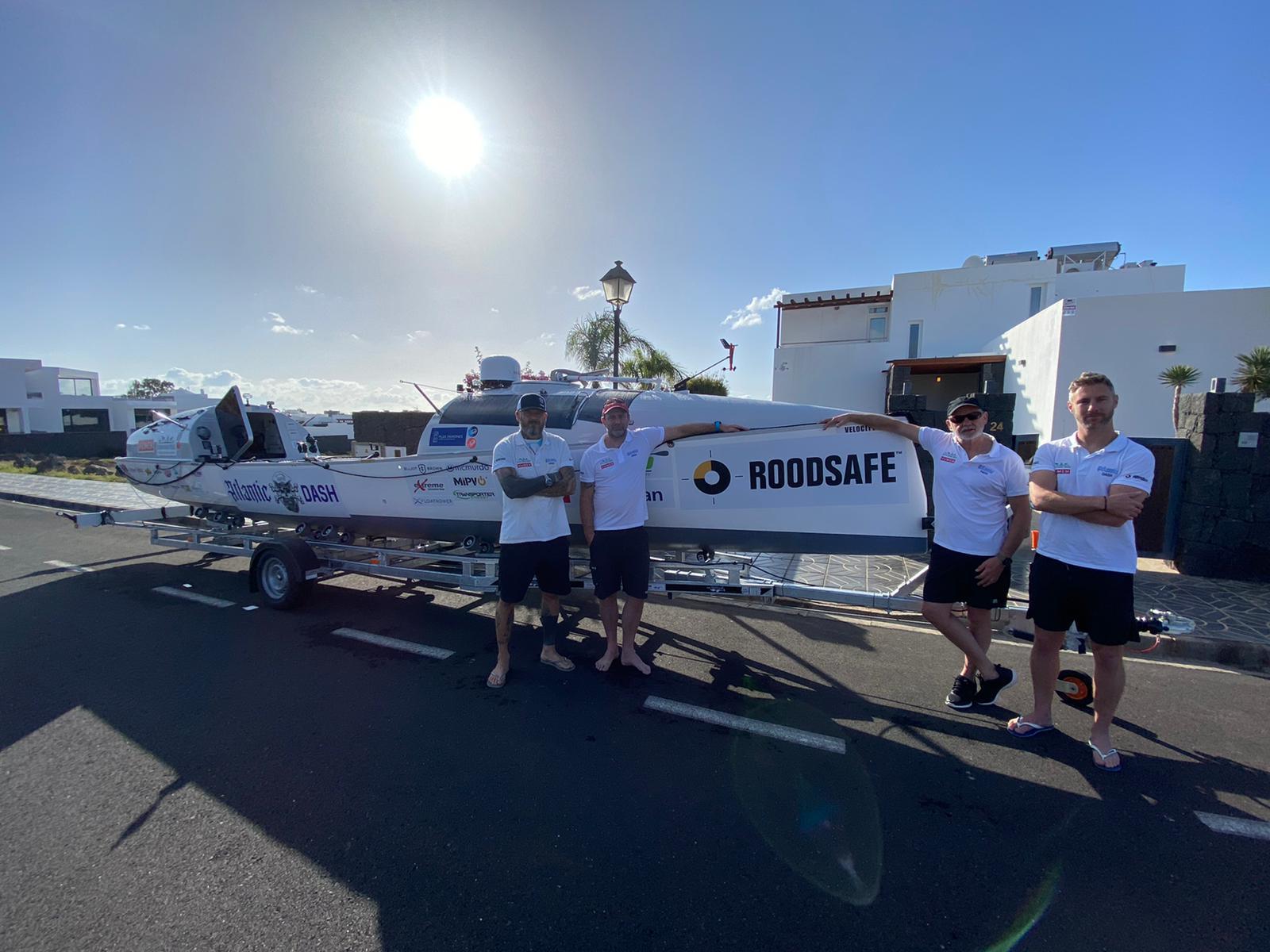 Image courtesy of Monkey Fist Adventures/Globe Print

Designer: Monkey Fist Adventures/Globe Print
Description: Monkey Fist Adventures partnered UK-based Globe Print on a special project that saw a boat decorated with graphics for an extreme ocean endurance challenge lasting more than 50 days. A four-man team rowed for 3,200 miles across the Atlantic Ocean, raising over £8,000 for charity in the process.
Celebrating motorsports great Stirling Moss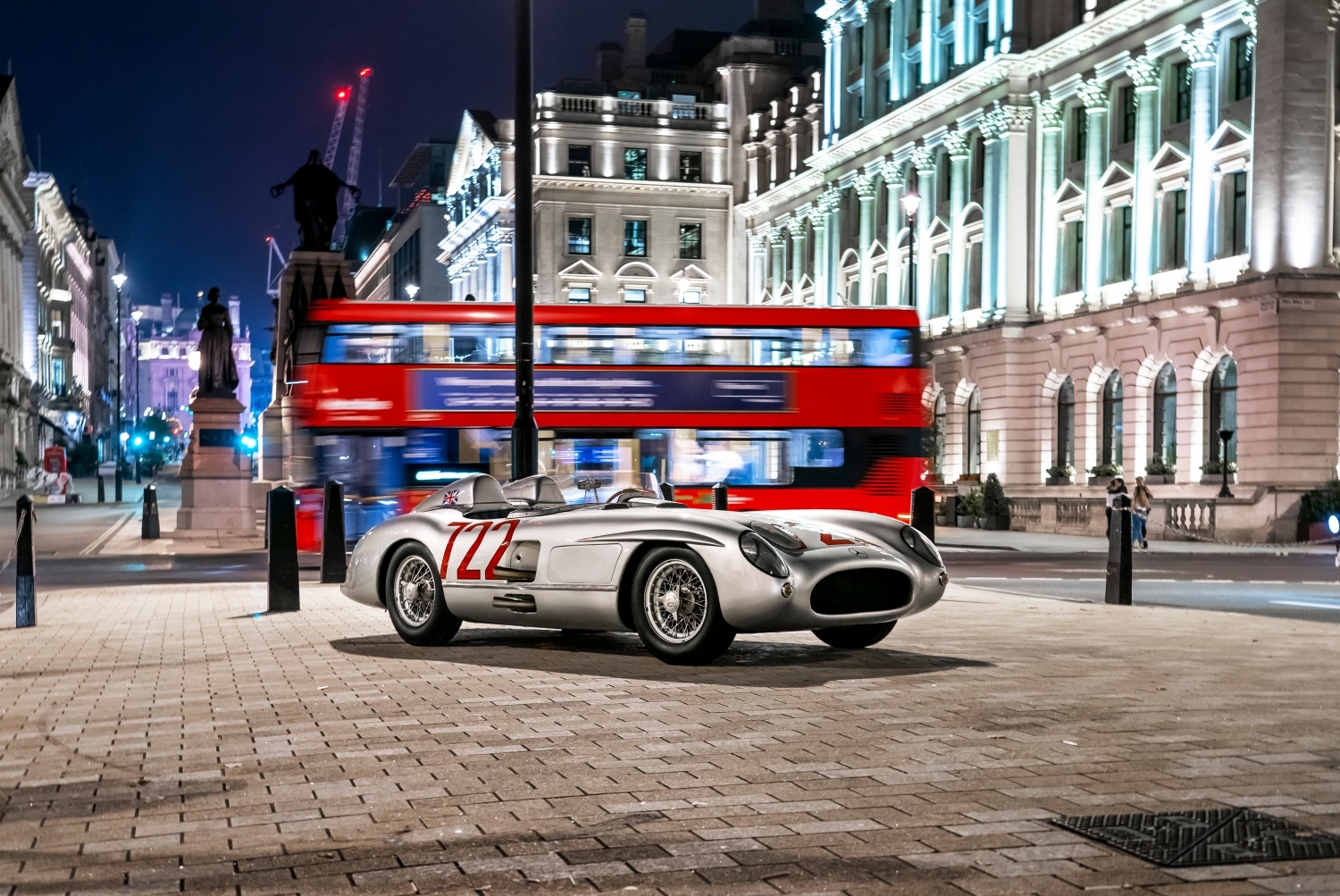 Image courtesy of Moss

Designer: Mercedes-Benz
Description: The first of two projects from Mercedes-Benz, a classic Mercedes-Benz 300 SLR was decorated with a livery to pay a special tribute to the late Stirling Moss, who died in April 2020. The car carried Moss's SLR number 722 from the famous 1955 Mille Miglia road race.
Camouflage with ŠKODA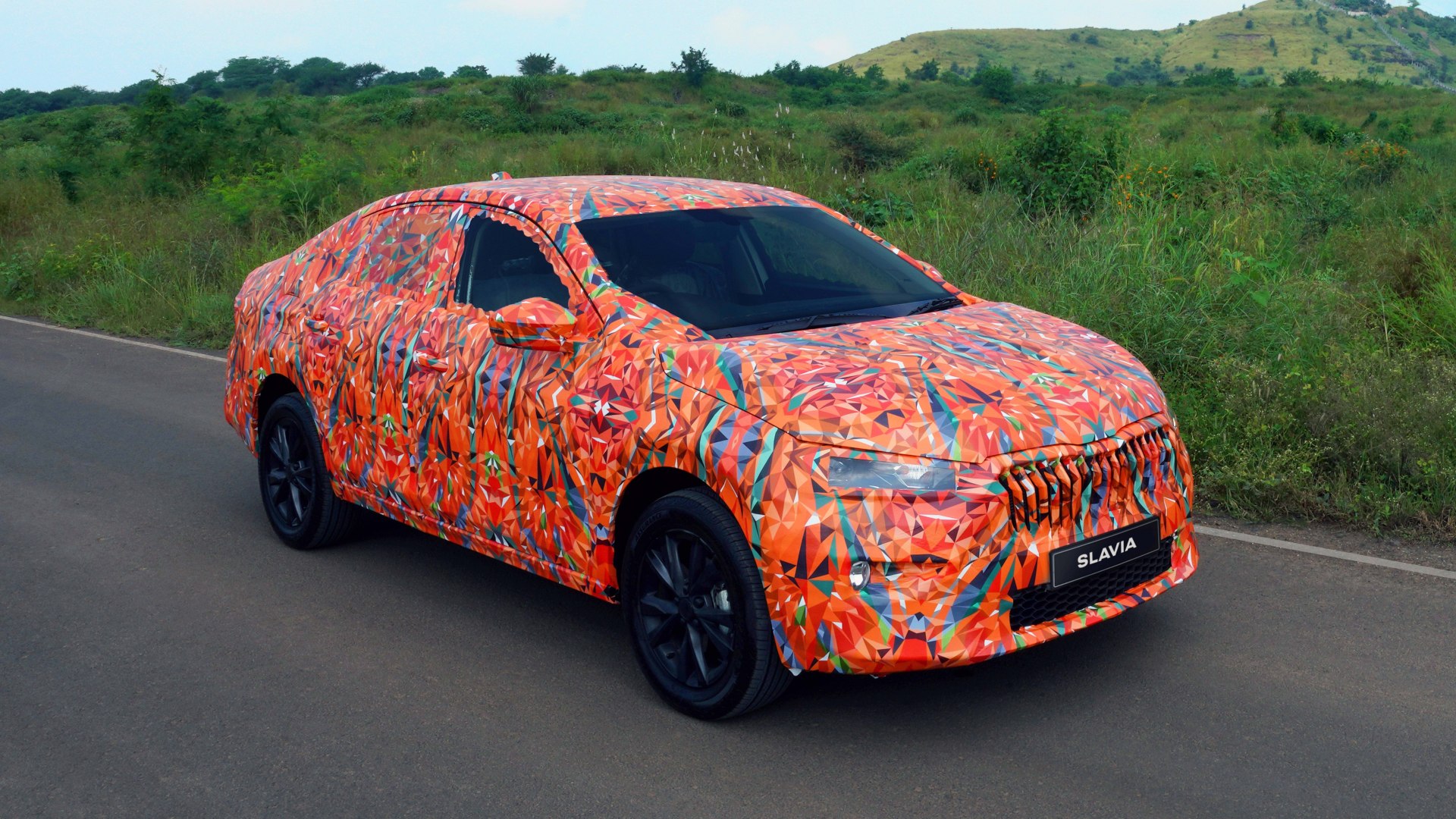 Image courtesy of ŠKODA

Designer: Shreyas Karambelkar
Description: Car manufacturer ŠKODA launched a special competition to mark the launch of its ŠKODA SLAVIA car in India. The challenge was to design a camouflage design, with the contest open to designers in India. Shreyas Karambelkar from Badlapur saw off competition from more than 200 other entrants, winning a trip to Prague in ŠKODA's home country, the Czech Republic.
Setting sail with Vuse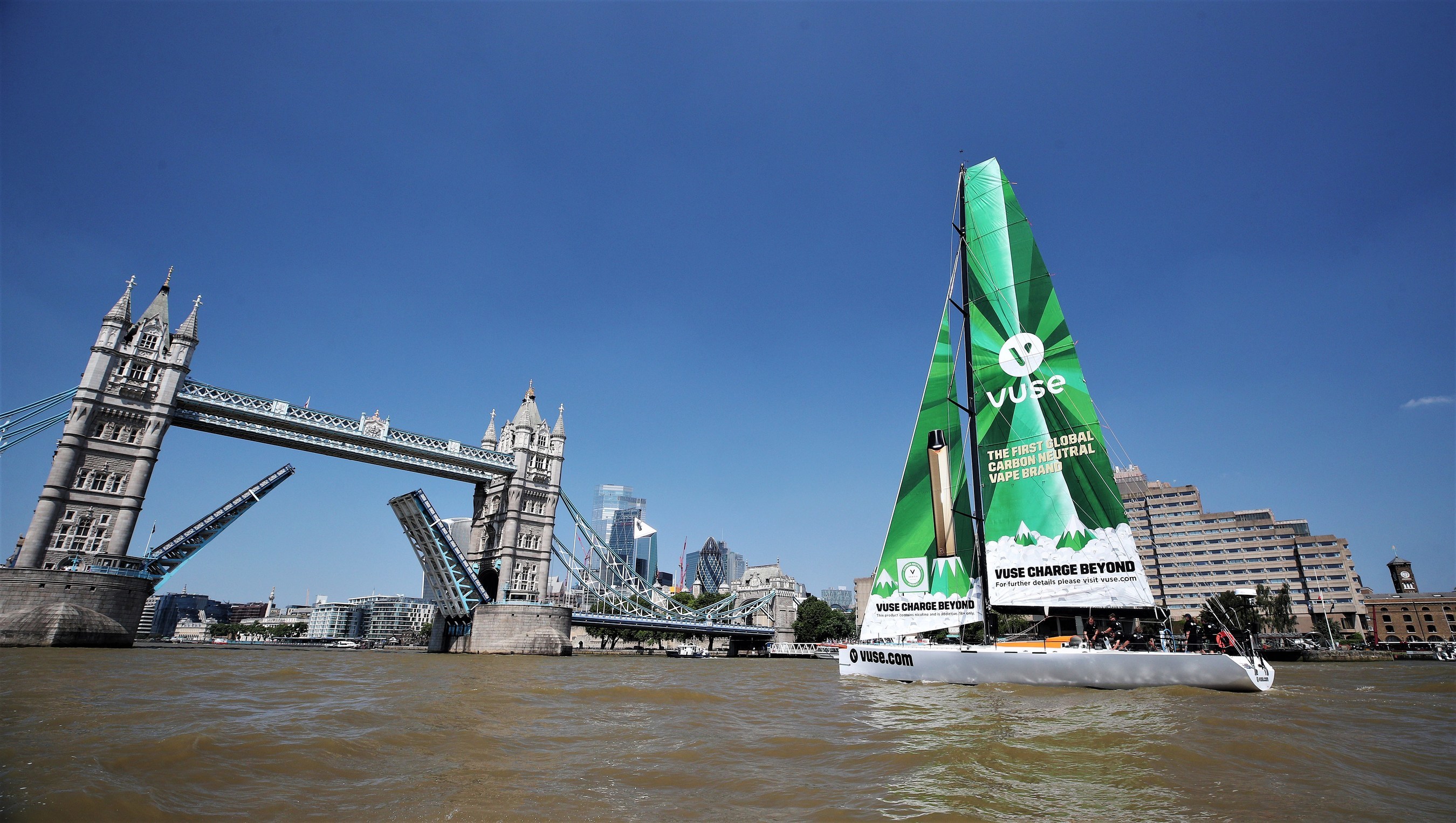 Image courtesy of Vuse

Designer: Vuse
Description: BAT's Vuse celebrated its position as the first global carbon neutral vape brand with a carbon neutral summer voyage down the Thames in London, home of BAT's global headquarters, complete in a boat with special graphics to mark the occasion. The sail on the boat carried new of the accolade, while graphics on the side of the boat led people to the official Vuse websitre.
Playing the political game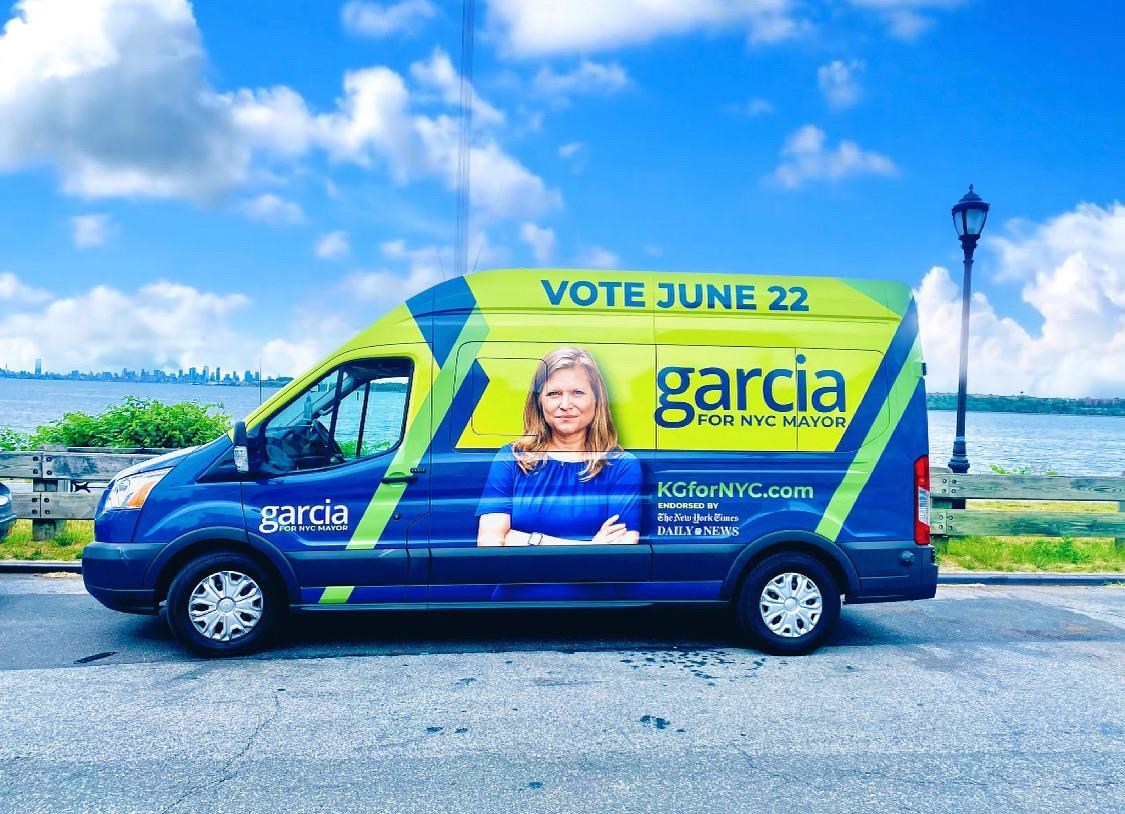 Image courtesy of Charter Linkz

Designer: Charter Linkz
Description: Vehicle graphics are seen as a way of promoting businesses and products while out on the road but have more recently been used for political messaging. Charter Linkz in Staten Island took on a wide range of these jobs in 2021 ahead of local elections, including this example for New York City mayoral candidate Kathryn Garcia. Incidentally, Garcia lost out to winning candidate Eric Adams by 0.8 percentage points.
Paying tribute to postal workers' efforts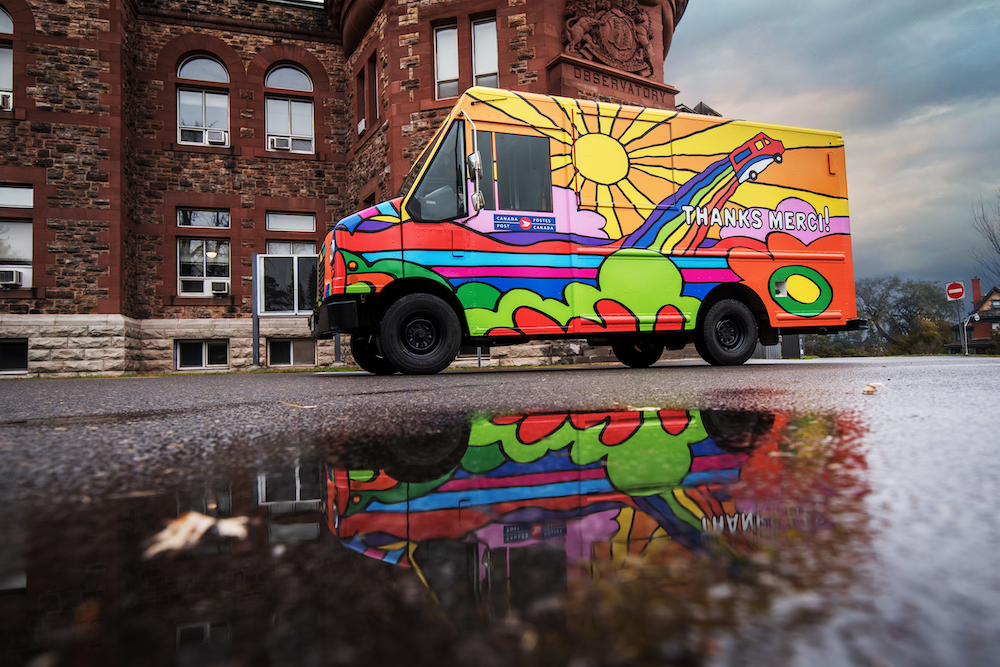 Image courtesy of Canada Post/Andrew Lewis

Designer: Canada Post/Andrew Lewis
Description: Canada Post and graphic artist Andrew Lewis produced a series of colourful vehicle wraps and graphics for its fleet of postal delivery trucks, expressing gratitude and appreciation for Canada Post's employees during the Covid-19 pandemic.
Take me to the clouds above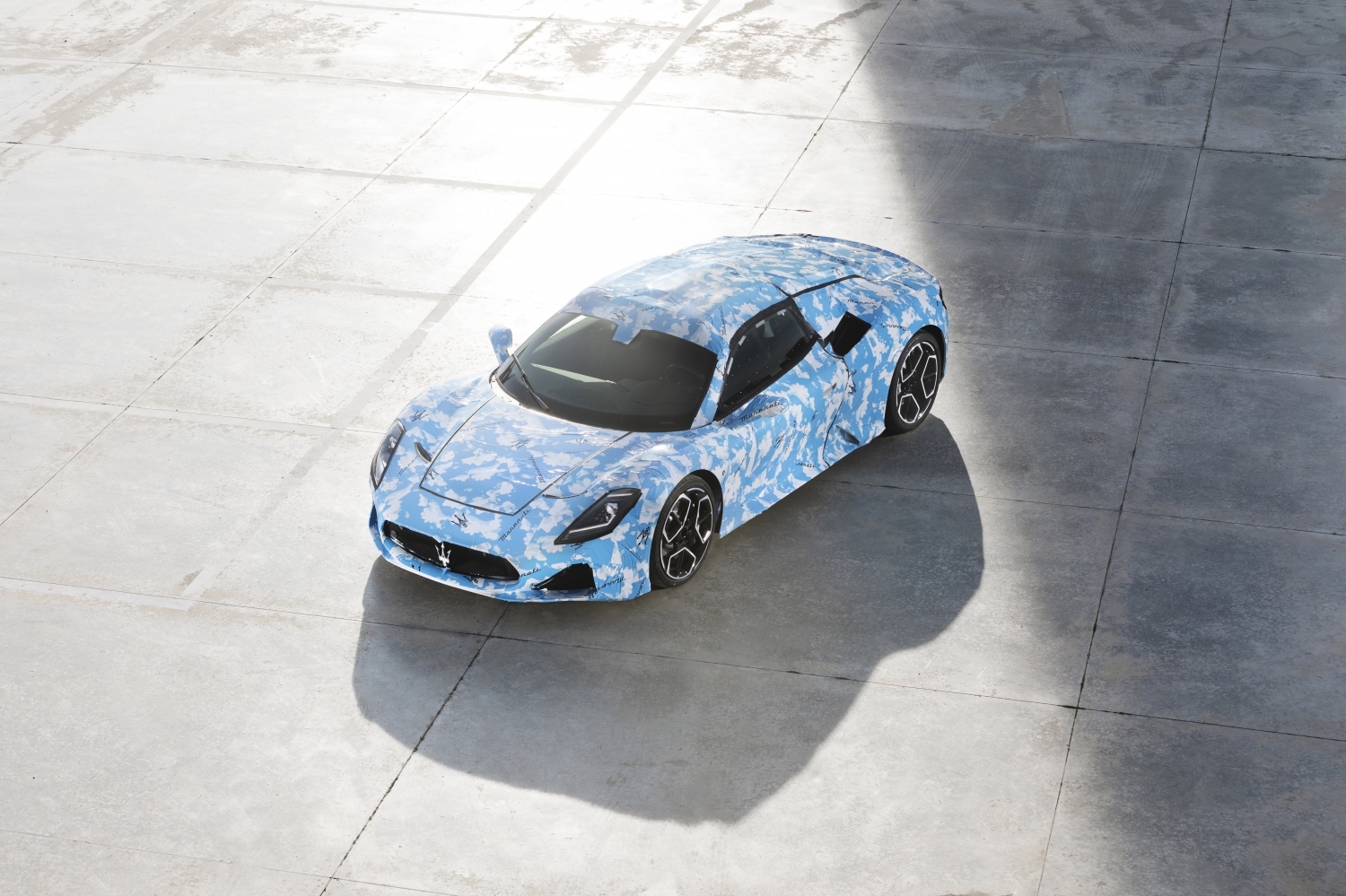 Image courtesy of Maserati

Designer: Maserati
Description: Supercar manufacturer Maserati chose a bright vehicle wrap to help unveil an early prototype of the new MC20 convertible. The design was a combination of camouflage and clouds
Going green with Ocado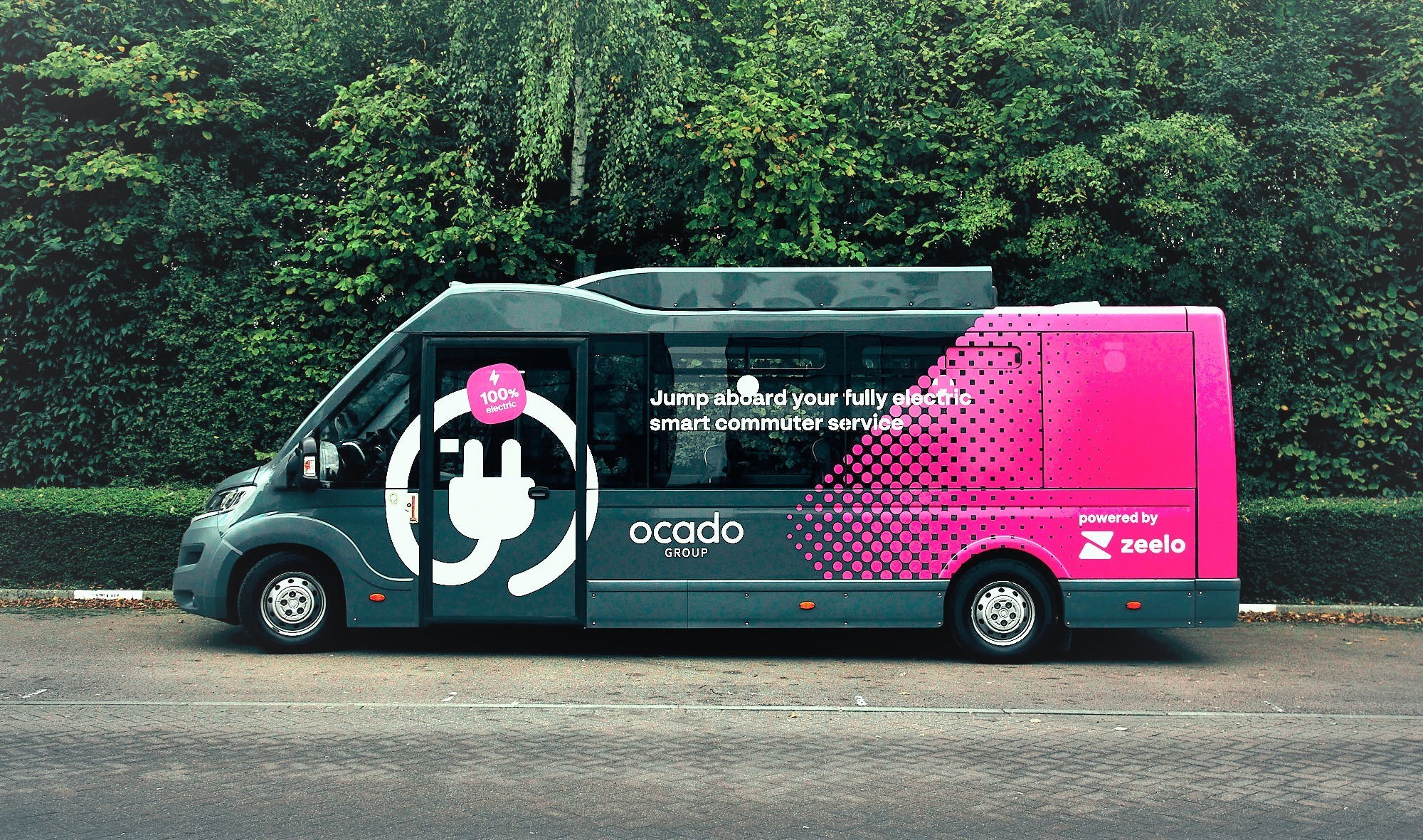 Image courtesy of Ocado

Designer: Ocado
Description: Late in 2021, Zeelo, the smart bus platform for organisations, launched the UK's first fully electric commuter bus service with Ocado. Featuring a striking pink and black design, the new service transports employees to and from Ocado Group and Ocado Retail's head office locations in Hatfield, UK, from nearby towns.
Roaring success for Mercedes and Palace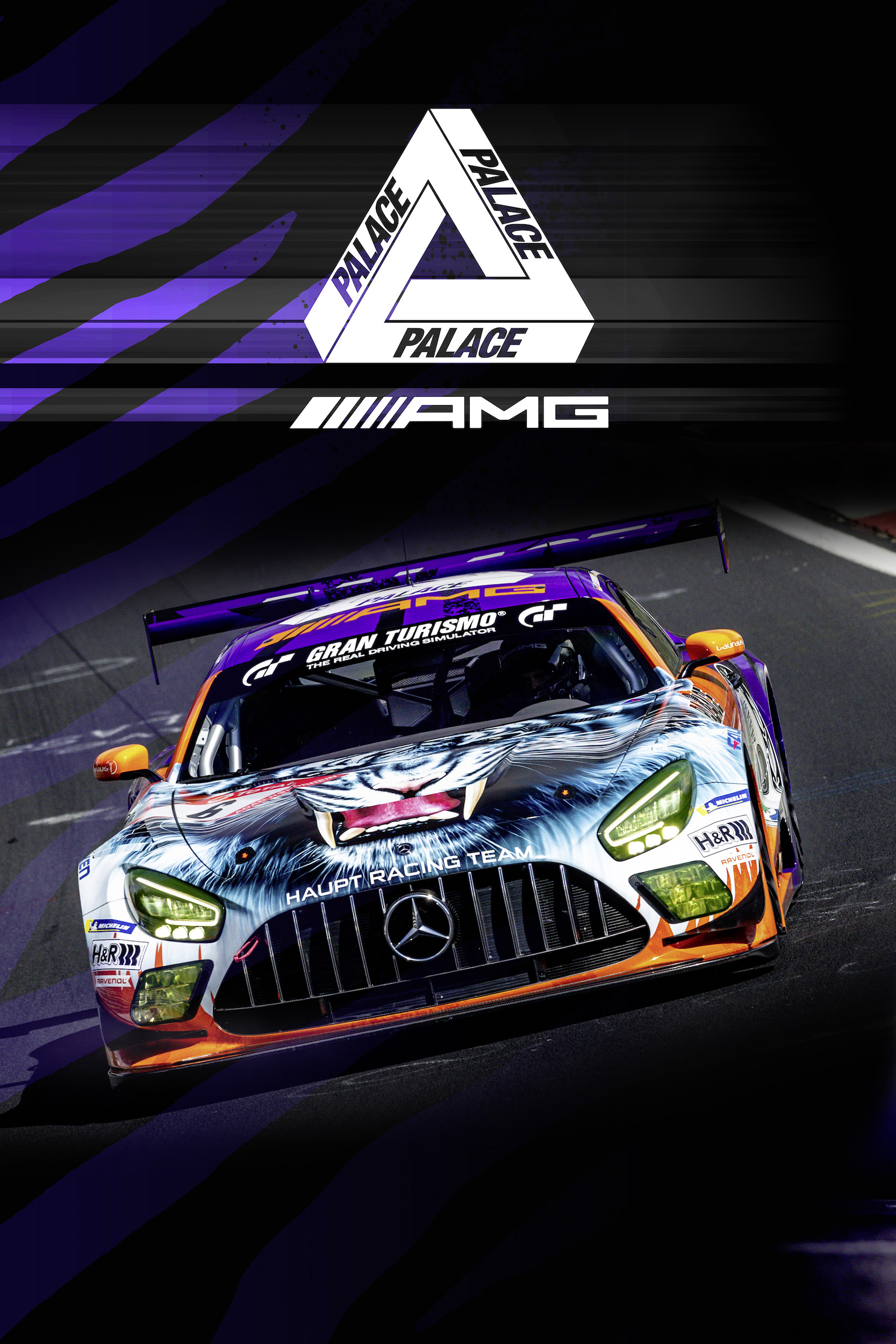 Image courtesy of Mercedes-AMG

Designer: Mercedes-AMG/Palace Skateboards
Description: Mercedes-AMG partnered with Palace Skateboards to produce a special vehicle livery inspired by a sabre-toothed tiger and its habitat. The wrap, applied to a Mercedes-AMG GT3, was accompanied by a co-branded collection of apparel and accessories jointly designed by Palace and the car brand.
Porsche gets colourful down under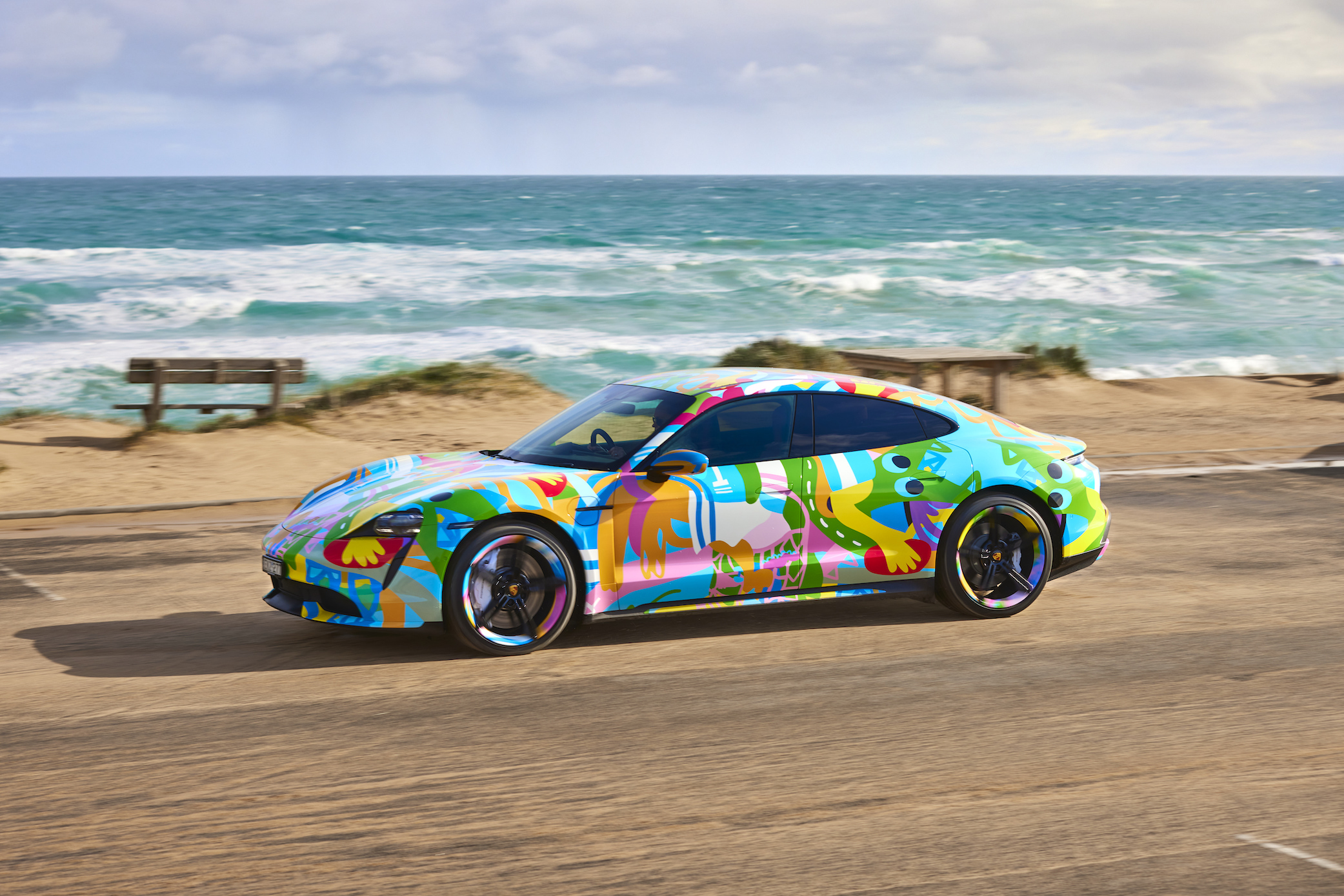 Image courtesy of Porsche Cars Australia

Designer: Porsche Cars Australia / Nigel Sense
Description: Porsche Cars Australia commissioned a bespoke Australian artwork livery by contemporary artist Nigel Sense to celebrate its first fully electric sportscar. Sense's artwork was transformed into vehicle livery on a new Porsche Taycan, creating a digital Taycan art car'.
Hitting the headlines in Hollywood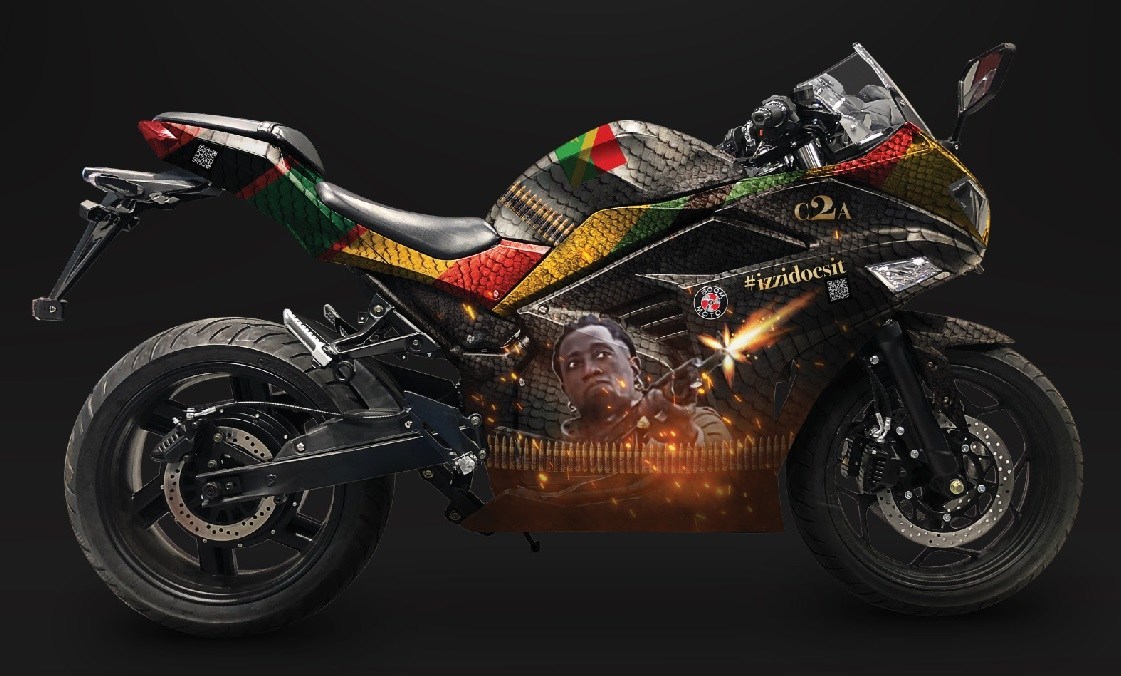 Image courtesy of BOOM! Moto

Designer: BOOM! Moto/PDG+creative
Description: BOOM! Moto linked up with Hollywood film star Wesley Snipes to create a custom wrapped motorcycle based on his character in 'Coming 2 America'. BOOM! Moto partnered with marketing agency PDG+creative to create the art and produce the graphic for the 100% electric bike.
Charged up and ready to race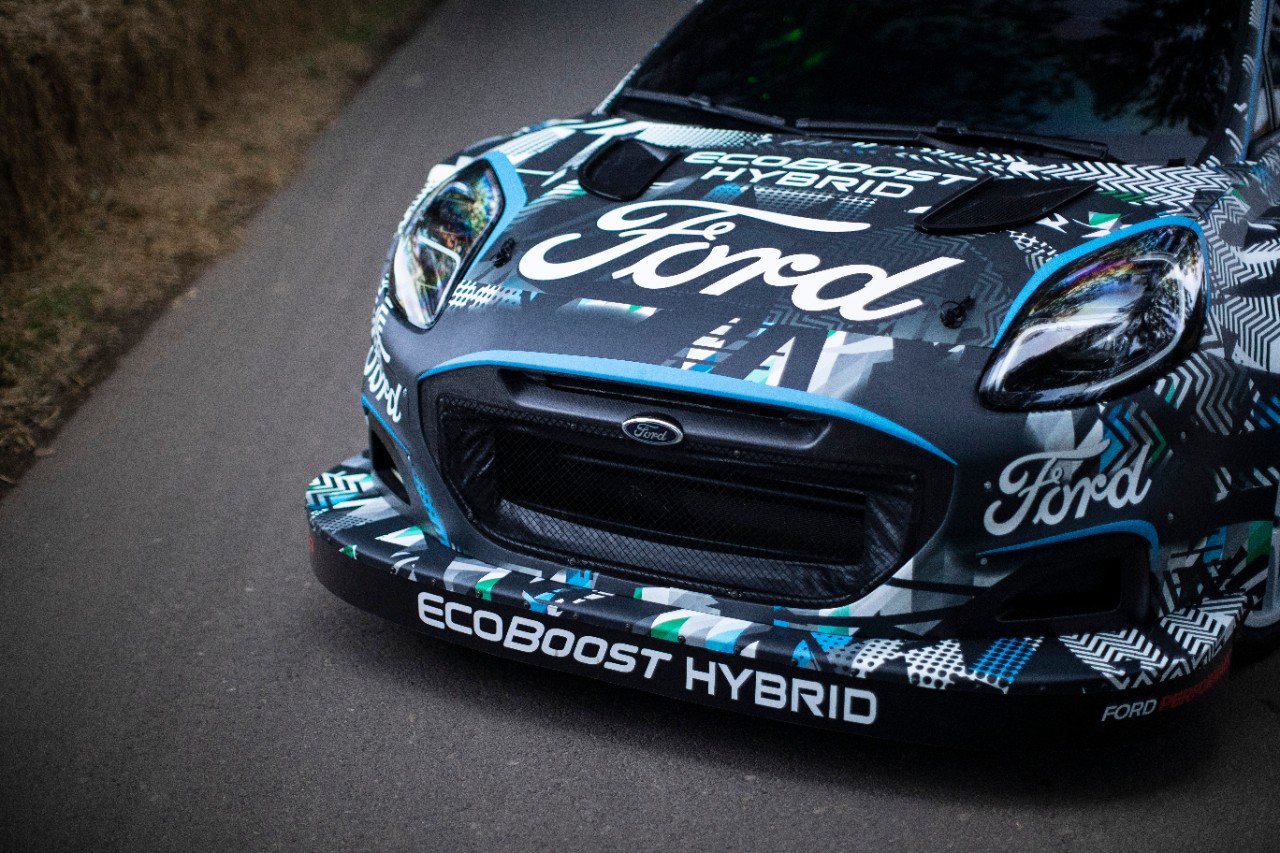 Image courtesy of Ford

Designer: Ford
Description: Last year, Ford revealed a new, prototype of the new Puma Rally1 rally car that runs on 100% sustainable fossil-free fuel. Featuring a striking wrap, the car will compete in the FIA World Rally Championship from 2022.
On the green track with Avanti West Coast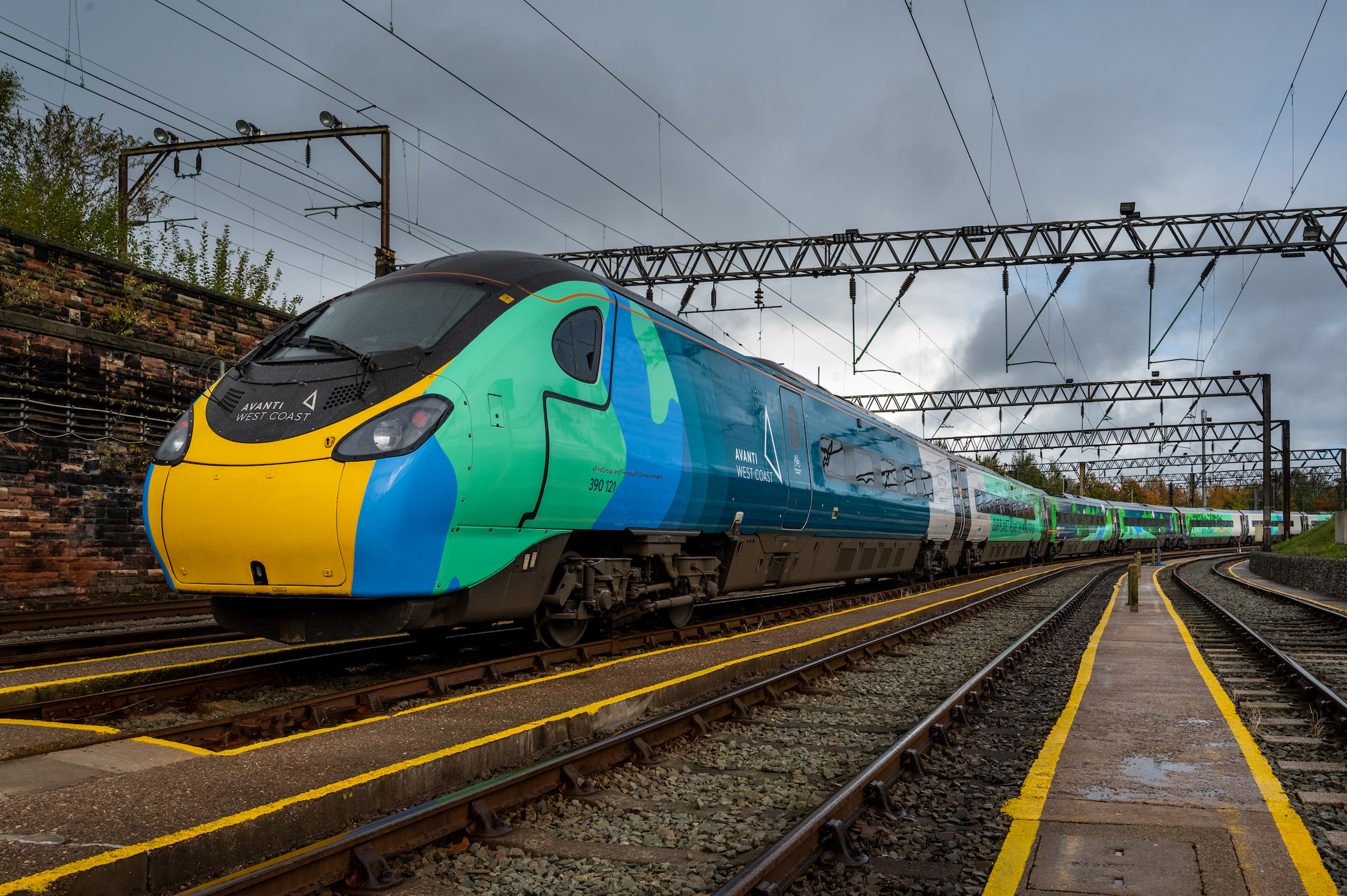 Image courtesy of Avanti West Coast

Designer: Avanti West Coast
Description: Avanti West Coast, Eurostar, NS, ProRail and Youth for Sustainable Travel joined forces to decorate a train with a special environment-inspired wrap for the COP26 event in Glasgow in Scotland. The wrap was applied with the support of train builder Alstom, brand implementation and image management specialist Aura Graphics, and rolling stock company Angel Trains, which owns and invests in the Avanti West Coast Pendolino fleet.
Raring to go in the Rebelle Rally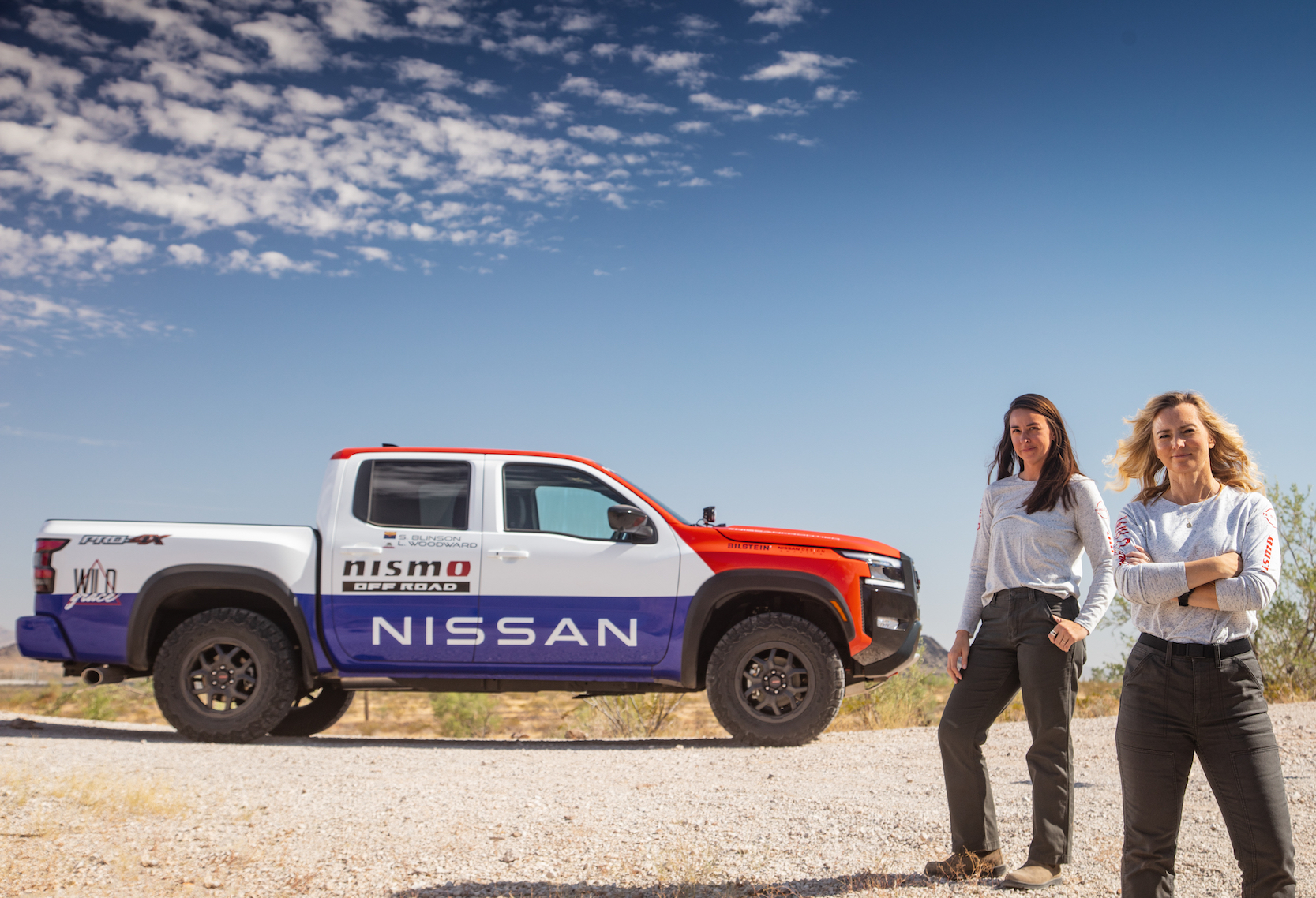 Image courtesy of Nissan USA

Designer: Nissan USA/ AZ Litho
Description: Nissan USA and Arizona-based printing business AZ Litho produced a wrap for the car company's team in this year's edition of the Rebelle Rally, an all-female off-road navigation rally raid event in the US. AZ Litho used 3M IJ180CV3-10 vinyl with 3M 8518 overlaminate, printing the design on its Mutoh ValueJet 1638X printer.
Donning a moustache for Movember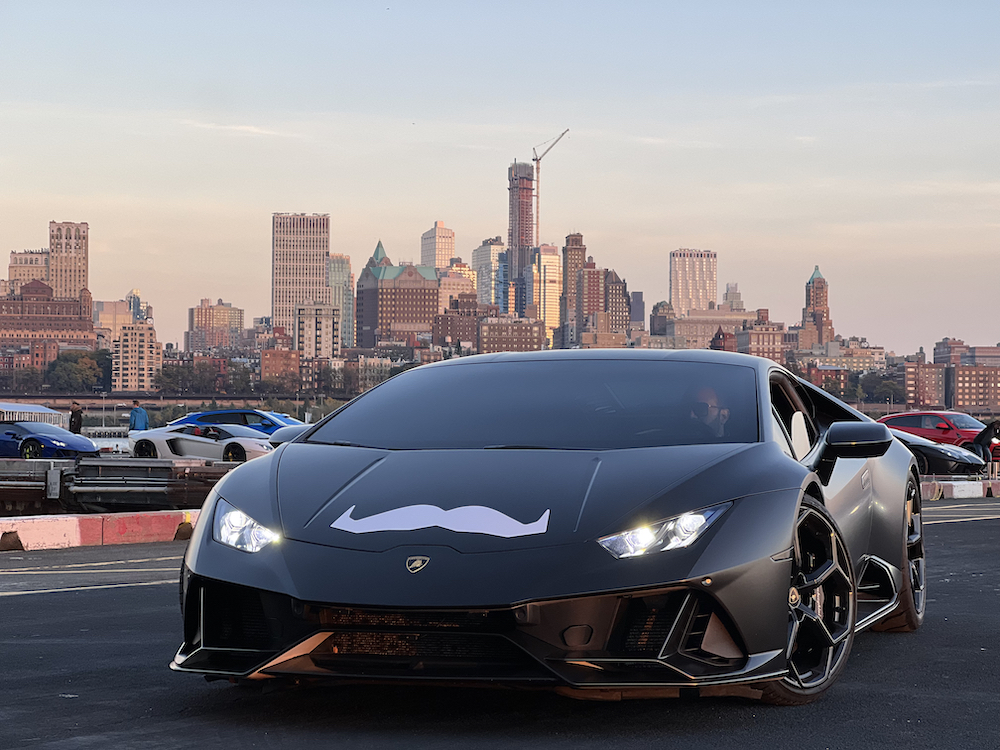 Image courtesy of Lamborghini

Designer: Lamborghini
Description: Sometimes, the simplest job is the most effective. Lamborghini supported the 2021 edition of Movember, where men around the world grow facial hair to help raise money for charity. Lamborghini got in on the act, applying moustache graphics to one of its cards to boost awareness of the campaign.

Vehicle graphics remains one of the most exciting segments of the industry, with all sorts of work available in this sector. Those keen to find out more about these opportunities can visit the FESPA Global Print Expo 2022, where they can not only speak with experts about techniques and materials, but also see some of the world's most talented wrappers at work during the FESPA World Wrap Masters final at the event.

To find out more about the FESPA Global Print Expo 2022, please click here. To learn more about the FESPA World Wrap Masters, please click here.
Interested in joining our community?
Enquire today about joining your local FESPA Association or FESPA Direct