Features
Top 20 Valentine's Day Prints in 2023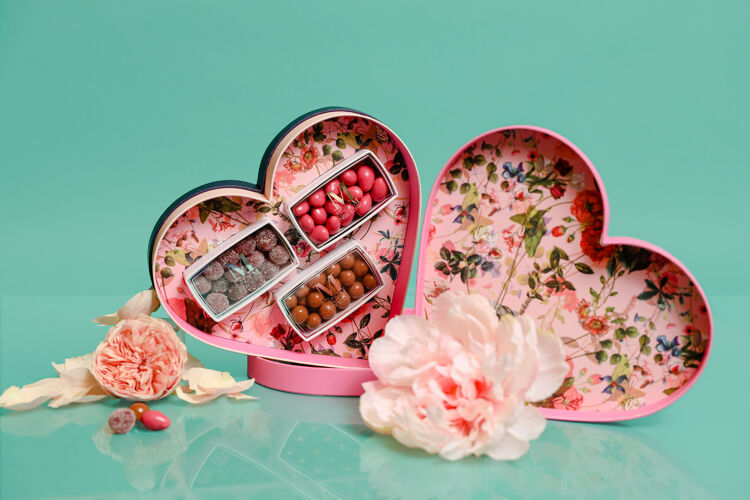 With love well and truly in the air, Rob Fletcher takes a look at some of the most innovative and eye-catching printed products and applications for Valentine's Day 2023.
One of the first major celebrations of the year, Valentine's Day offers all sorts of interesting opportunities for print companies and their imaginative clients.

From limited edition packaging for chocolates and perfumes, to Valentine's Day-themed clothing and custom prints, there is plenty for printers to get to work on as brands seek to capitalise on the romantic season.

Here, FESPA.com picks out some of the best examples of print from Valentine's Day 2023…
Hot chocolate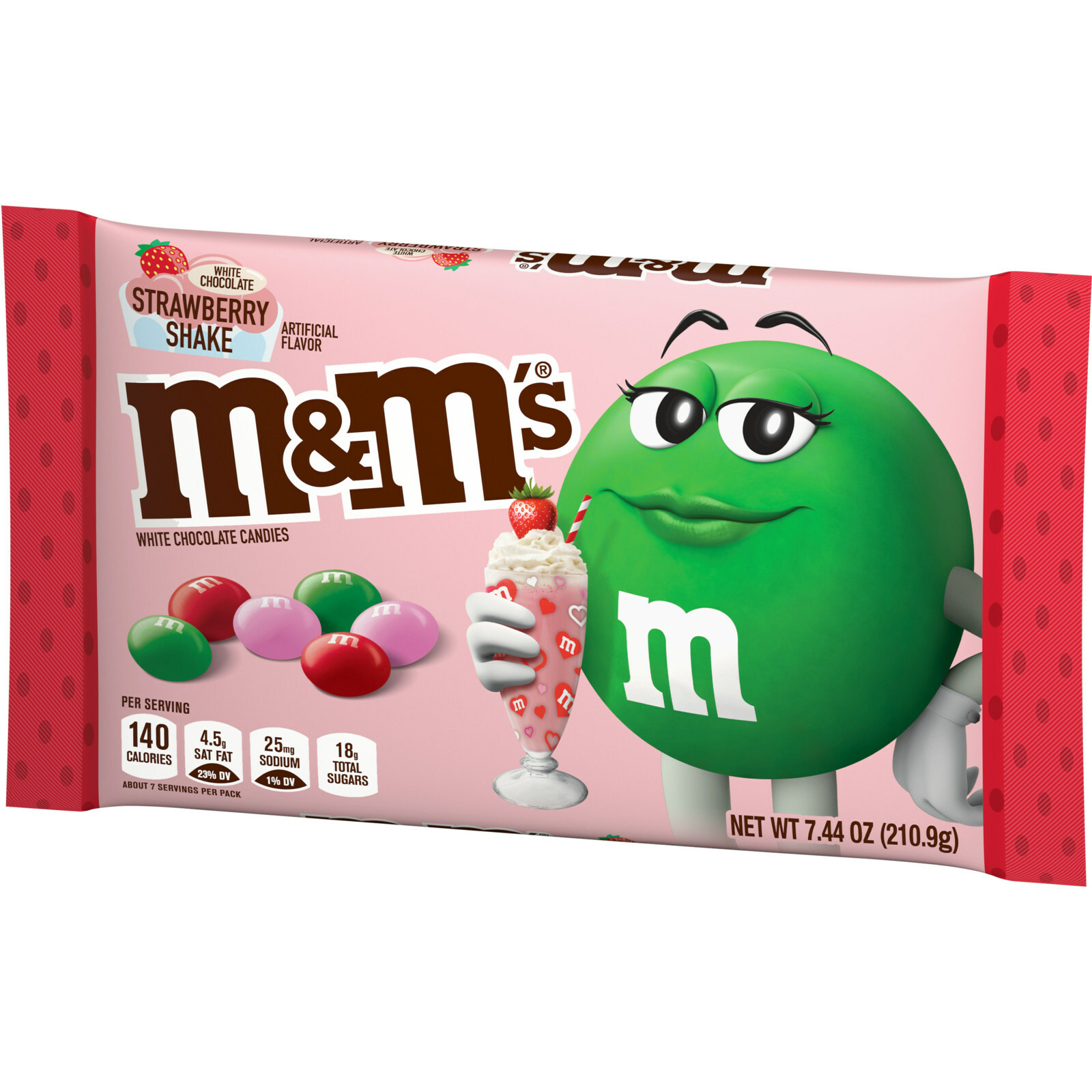 Designer: Mars
Description: Limited edition packaging has become big business for seasonal events, and Valentine's Day is no different. Mars got in on the act this year with this special pack for its popular M&M's chocolates.

Image courtesy of Mars
True shape of love?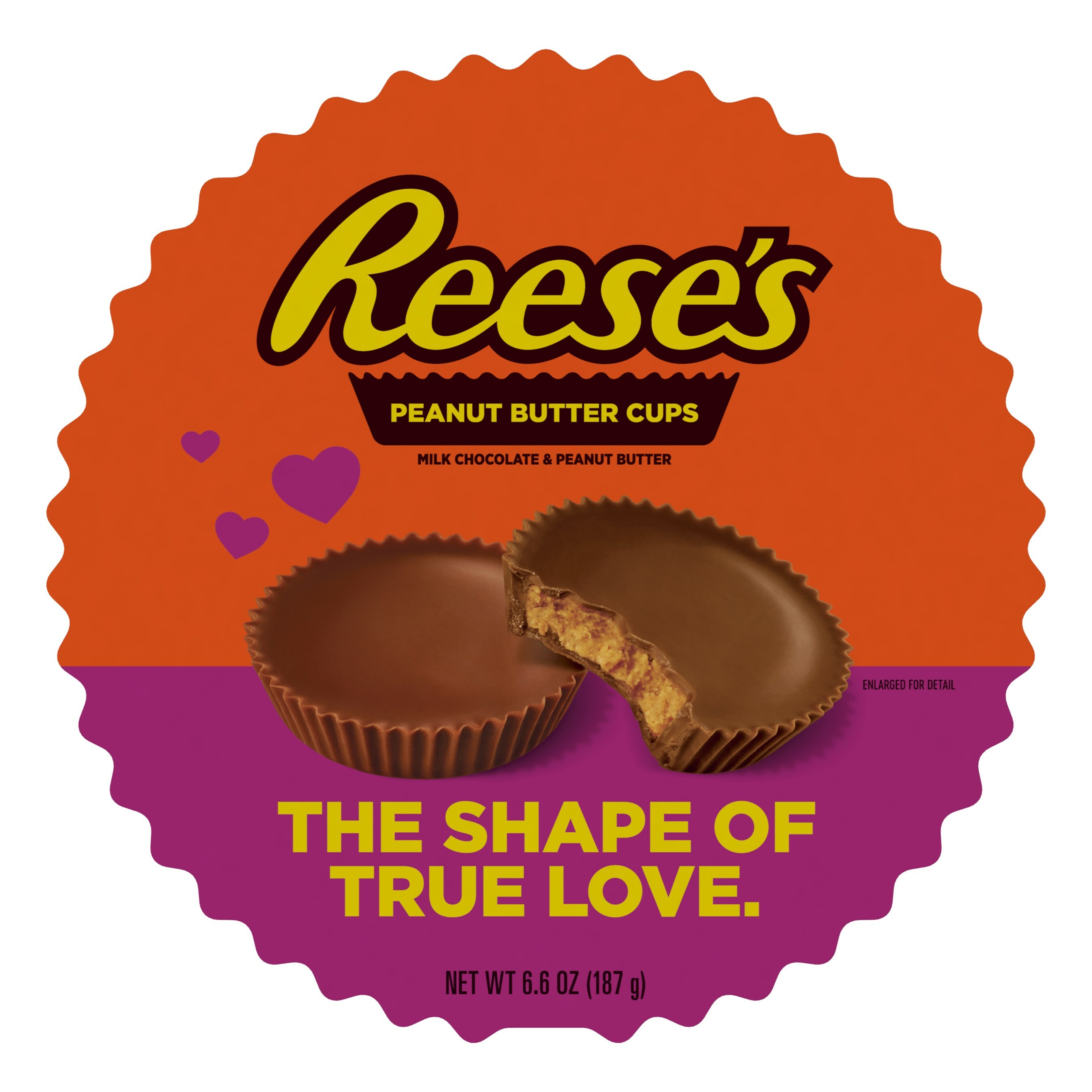 Designer: The Hershey Company
Description: Sticking with the packaging theme, The Hershey Company released a special batch of products for the season of love. These included its famous Reese's brand, with the peanut butter-based snack billed as 'The True Shape of Love'.

Image courtesy of The Hershey Company
A pet is for life, not just for Valentine's Day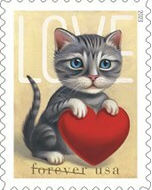 Designer: US Postal Service
Description: The US Postal Service launched a series of special edition stamps celebrating consumer's love for their pets on Valentine's Day. The images were created by artist Chris Buzelli.

Image courtesy of US Postal Service
Say it with a puzzle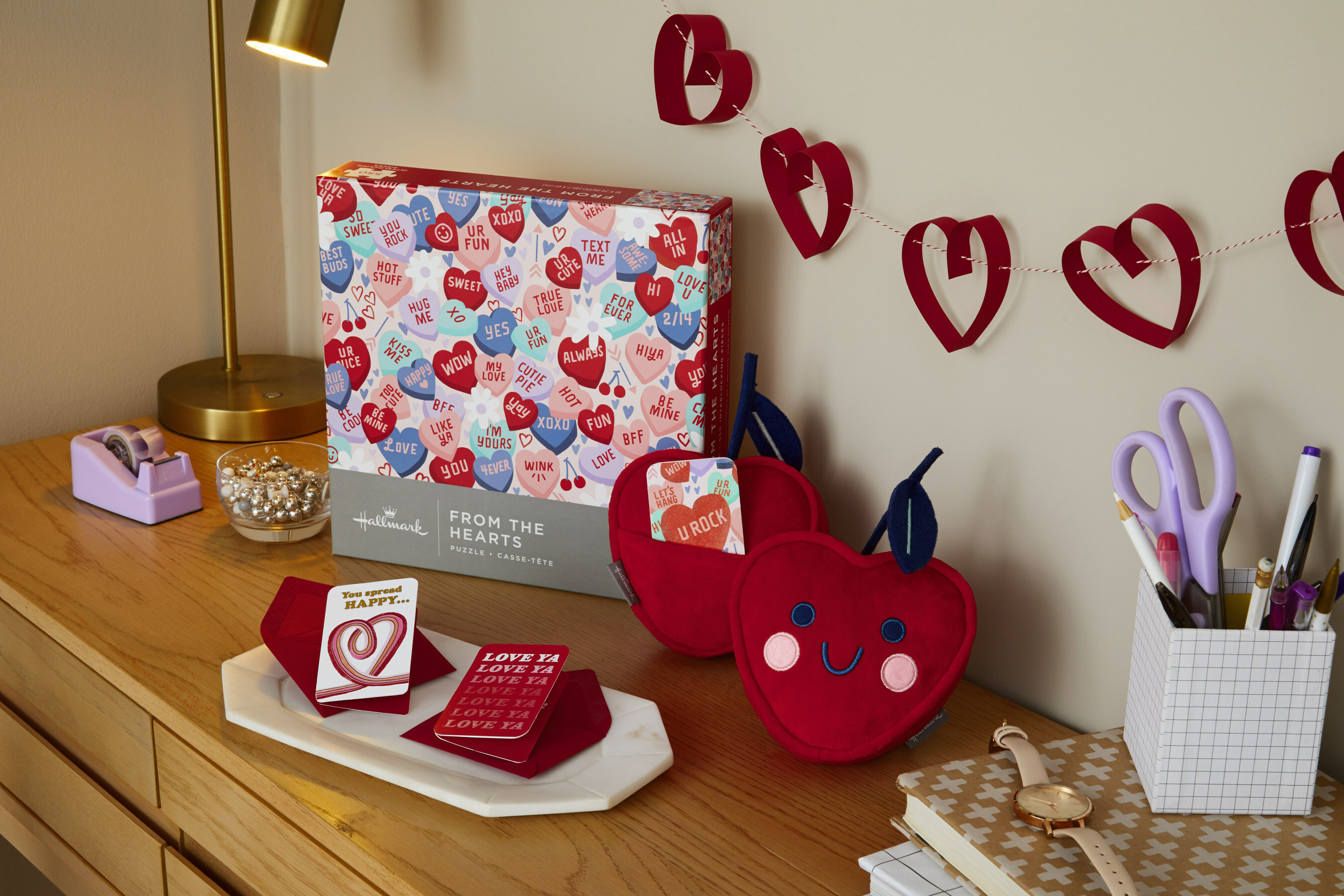 Designer: Hallmark Cards
Description: Best known for its greetings cards, Hallmark moved away from its traditional approach with the launch of a Valentine's Day jigsaw puzzle. The puzzle features an image of love hearts, each of which had romantic words on.

Image courtesy of Hallmark Cards
Feeling good with Ferrero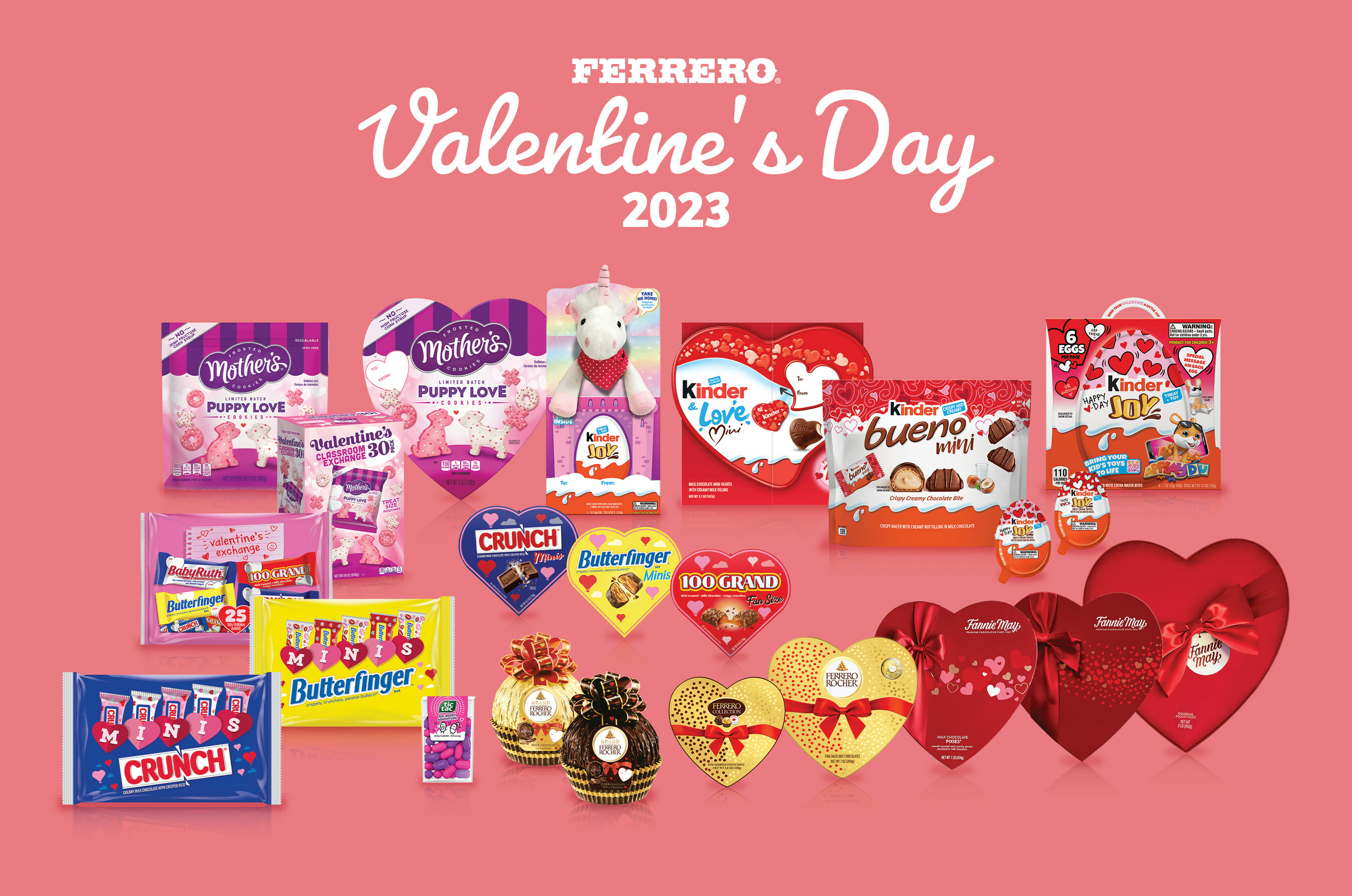 Designer: Ferrero
Description: Nothing quite says Valentine's Day gifts like chocolate, does it? Ferrero rolled out a whole range of themed products this year, including heart-shaped boxes and even a Kinder-themed release.

Image courtesy of Ferrero
Sharing the love at Children's Hospital Los Angeles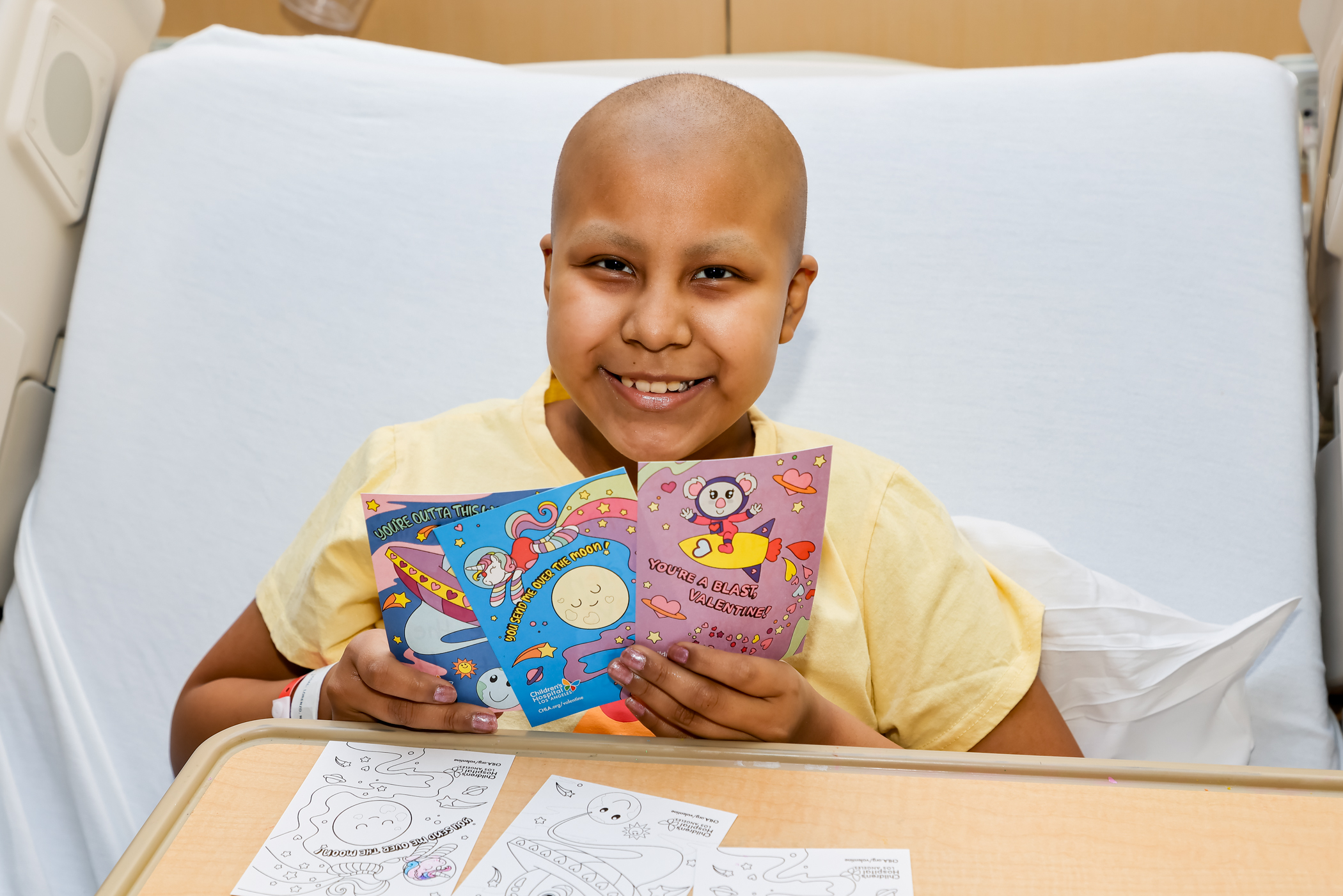 Designer: Children's Hospital Los Angeles
Description: A lovely inclusion here from Children's Hospital Los Angeles, which runs an annual Valentine's Day card. Each year, consumers can purchase one of a number of cards to send to patients at the hospital. This year's animated galactic designs featured a unicorn jumping over the moon, a koala riding a rocket ship and an alien orbiting Earth in a UFO.

Image courtesy of Children's Hospital Los Angeles
Hamburger love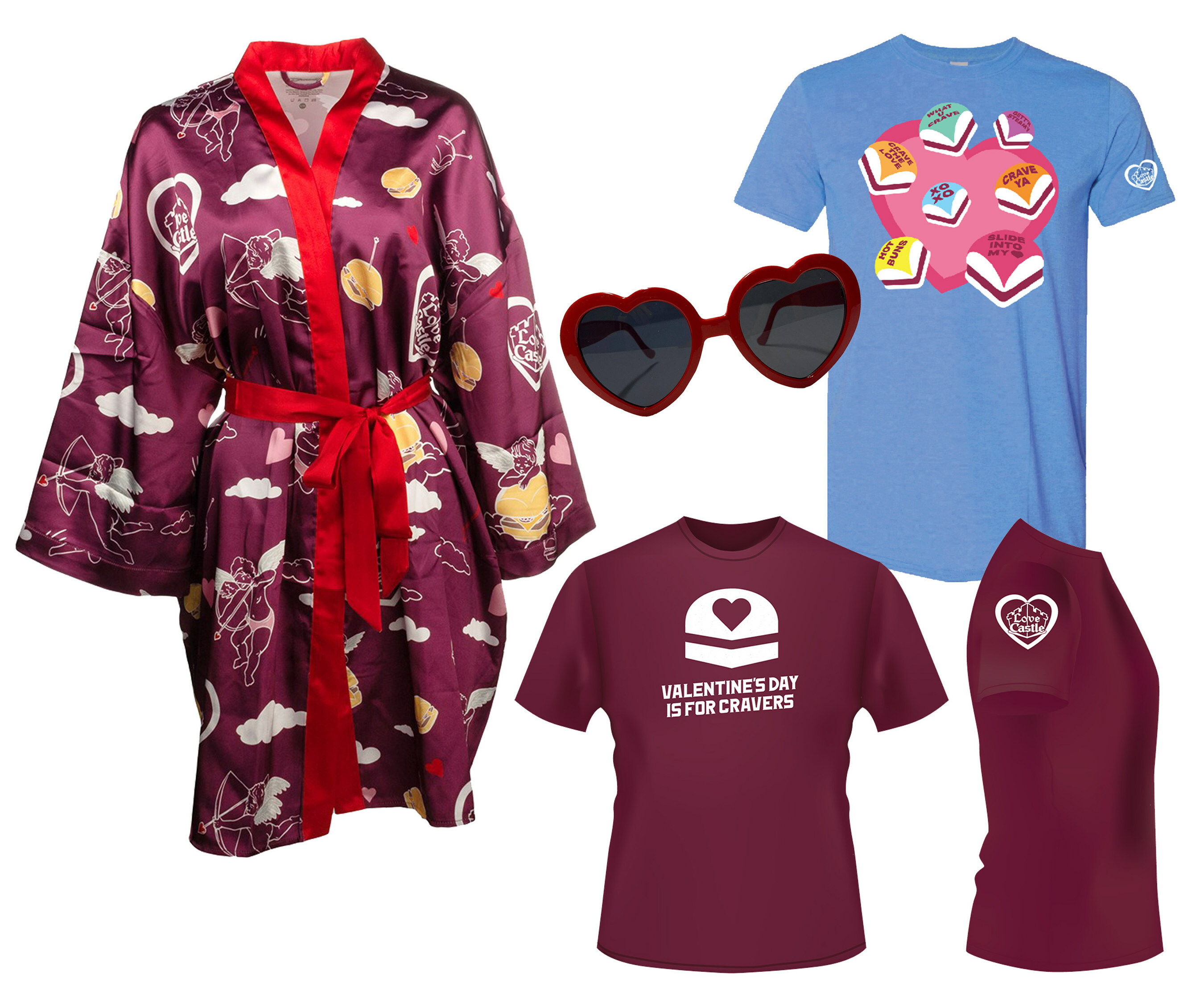 Designer: White Castle
Description: Best known as being a fast food chain in the US, White Castle tried its hand at fashion for Valentine's Day, releasing a number of products. If you are looking for a gift for the one you love, why not try a dressing gown decorated with hamburgers?

Image courtesy of White Castle
How you doin?
Designer: BRACH'S
Description: US confectionary company BRACH's took a nostalgic approach to Valentine's Day this year, releasing a limited-edition pack of its "conversation hearts" themed on the iconic TV show 'Friends'. The printed pack featured candy hearts with famous quotes from the show such as 'UR MY LOBSTER' and 'ON A BREAK'

Image courtesy of BRACH'S
Be still my beating heart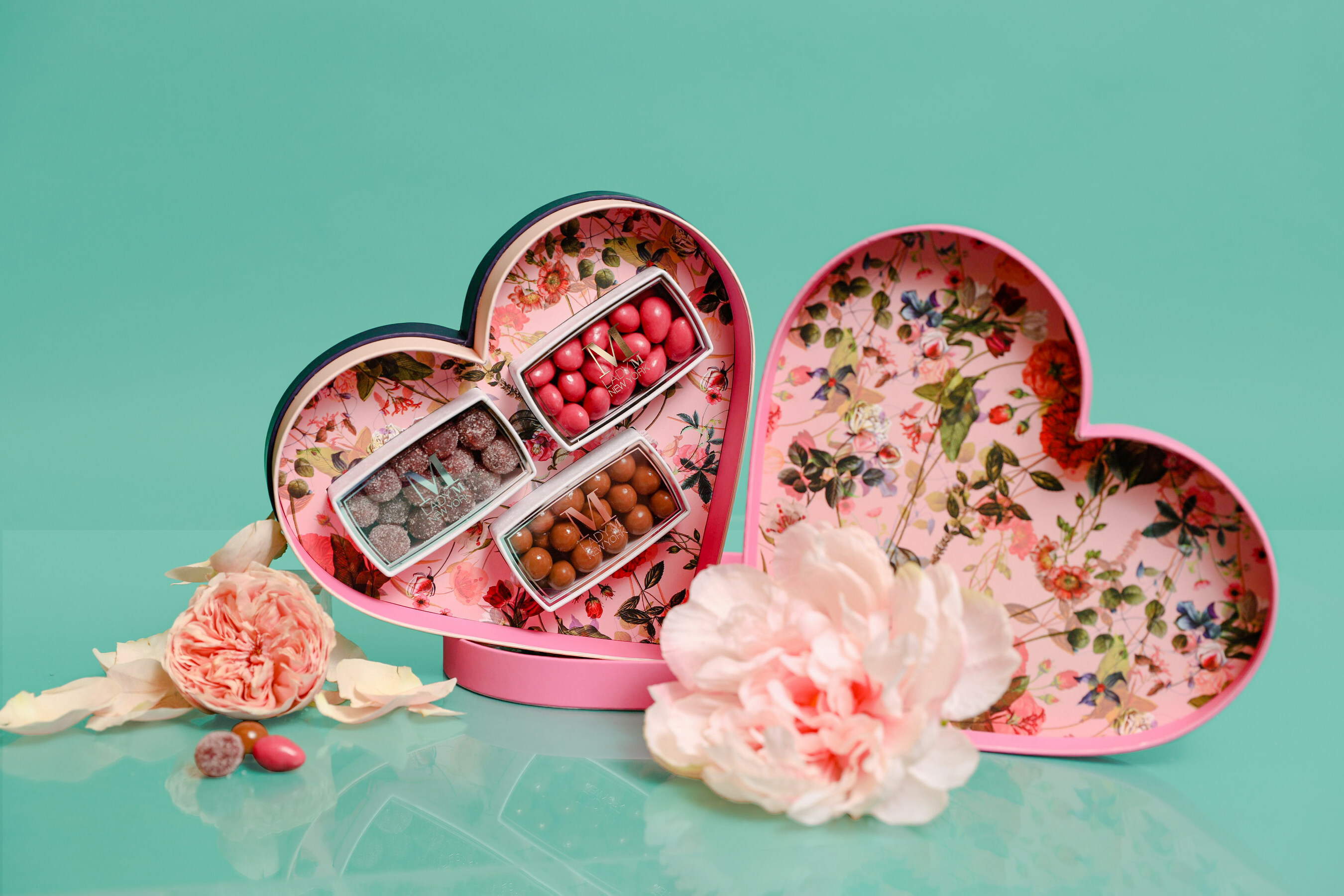 Designer: Lady M Confections
Description: Heart-shaped boxes of chocolates are a classic Valentine's Day present, but Lady M Confections, creator of Mille Crêpes, took this a step further with its launch this year. The bon bon gift set was packaged inside a heart box that was decorated with a printed, floral design inside.

Image courtesy of Lady M Confections
For the very first time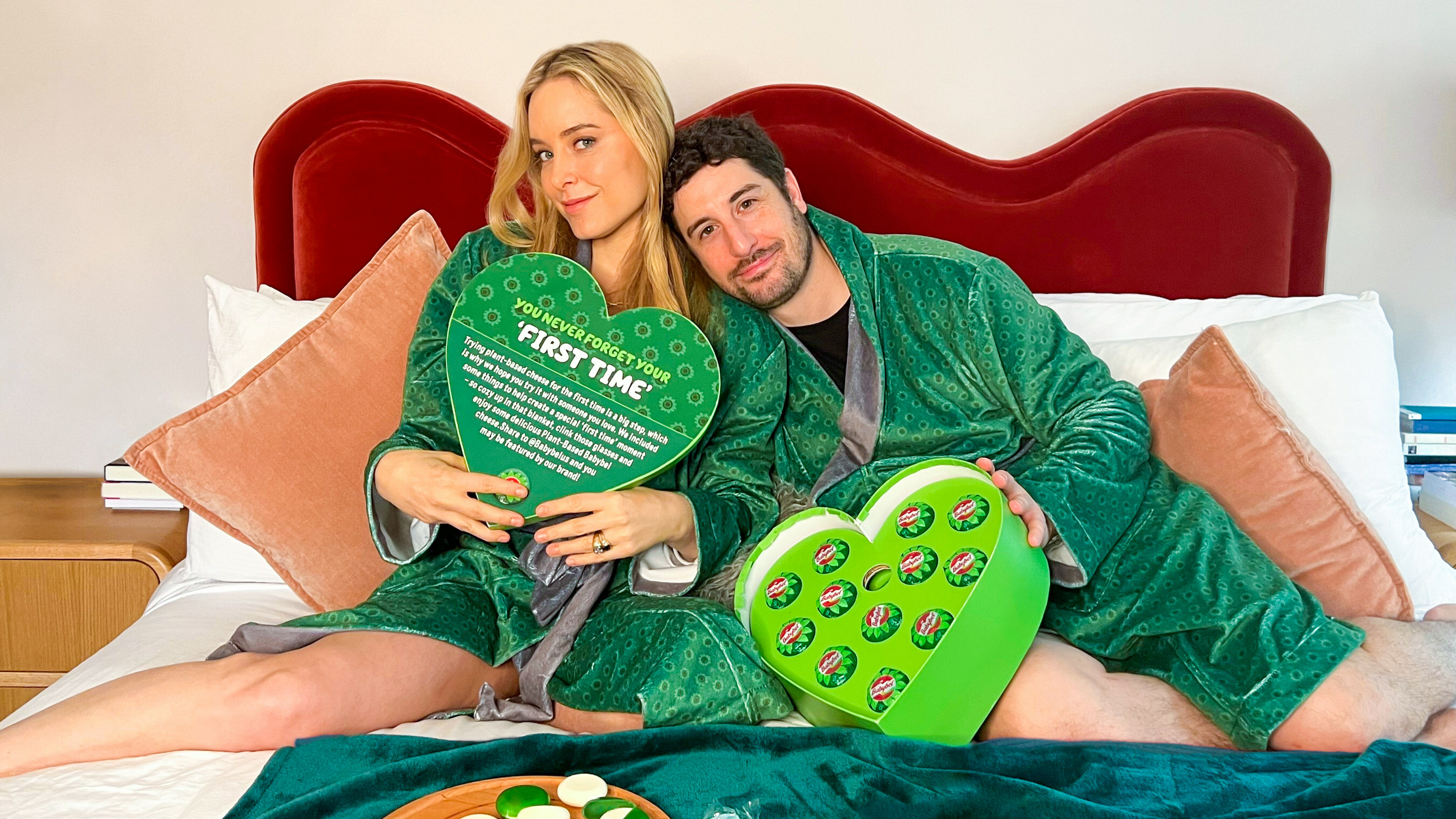 Designer: Babybel
Description: American actors and husband and wife, Jason Biggs and Jenny Mollen, linked up with Babybel on a Valentine's Day campaign to promote the company's plant-based products. Traditionally known for its cheese snacks, Babybel rolled out a special edition of plant-based products for Valentine's Day this year, complete with a printed, heart-shaped box in green to reflect the plant theme and encouraging consumers to enjoy their "first time" with planet-based food.

Image courtesy of Babybel
Shrimply the best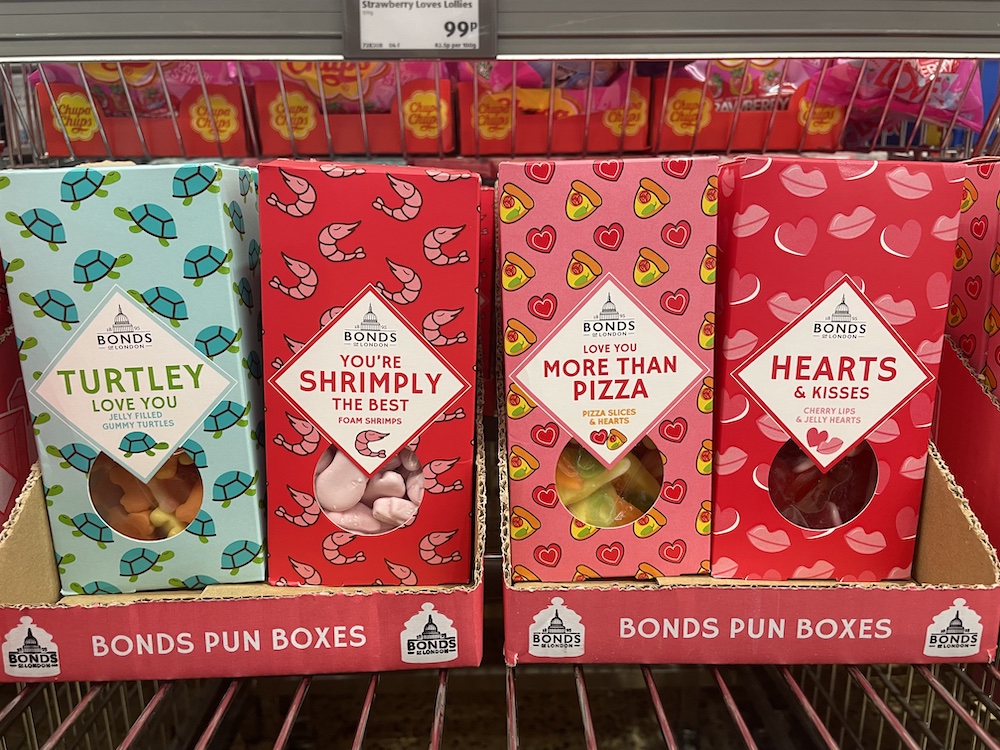 Designer: Bond's
Description: More packaging fun here as Bond's launched a series of sweet treats for Valentine's Day. Each pack came with its own romantic pun such as 'You're Shrimply The Best' and 'Turtley Love You'.

Image courtesy of Rob Fletcher
Valentine's Day gains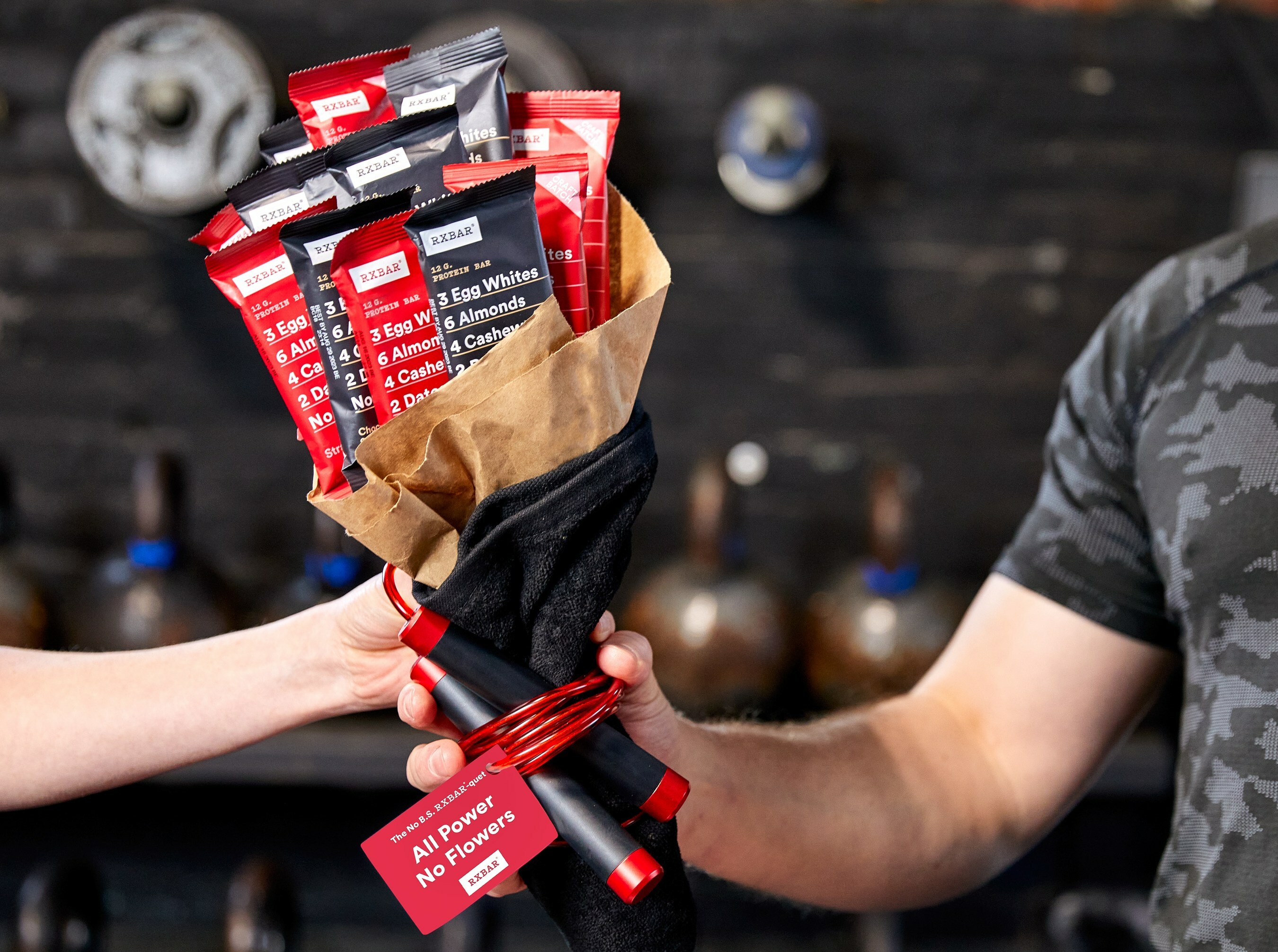 Designer: RXBAR
Description: We all like a bit of chocolate on Valentine's Day, but what about a bouquet of protein bars? RXBAR launched the special, red- and black-coloured set this year for those lovers who wanting to celebrate the occasion but remain true to their gym-inspired diets.

Image courtesy of RXBAR
Dinner at Denny's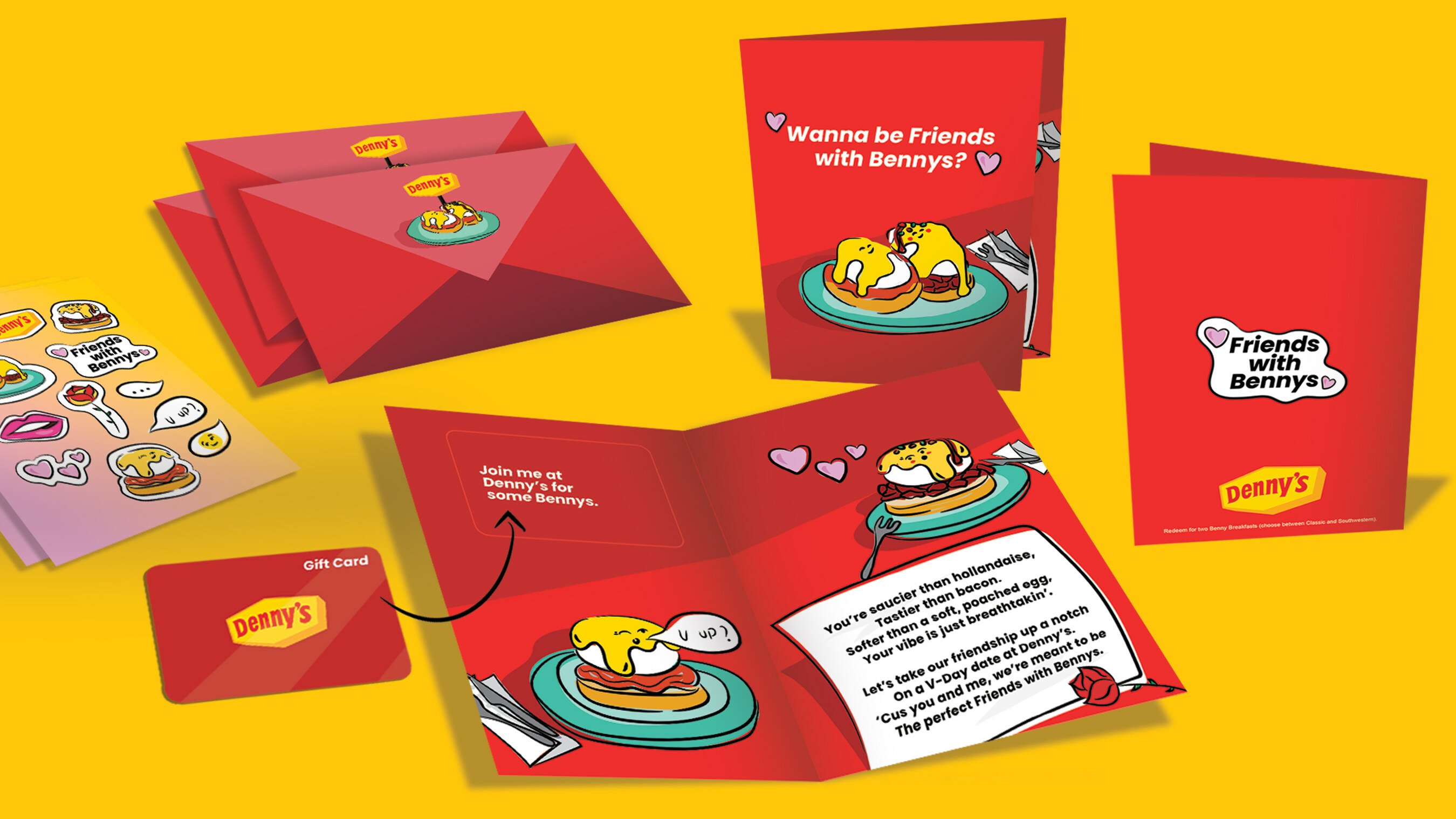 Designer: Denny's
Description: US restaurant chain Denny's sought to spread the love this Valentine's Day with a special gift card designed for relationships of all kinds. Complete with a Denny's-themed poem inside, the printed cards were available in a limited edition run of 500.

Image courtesy of Denny's
Printed paradise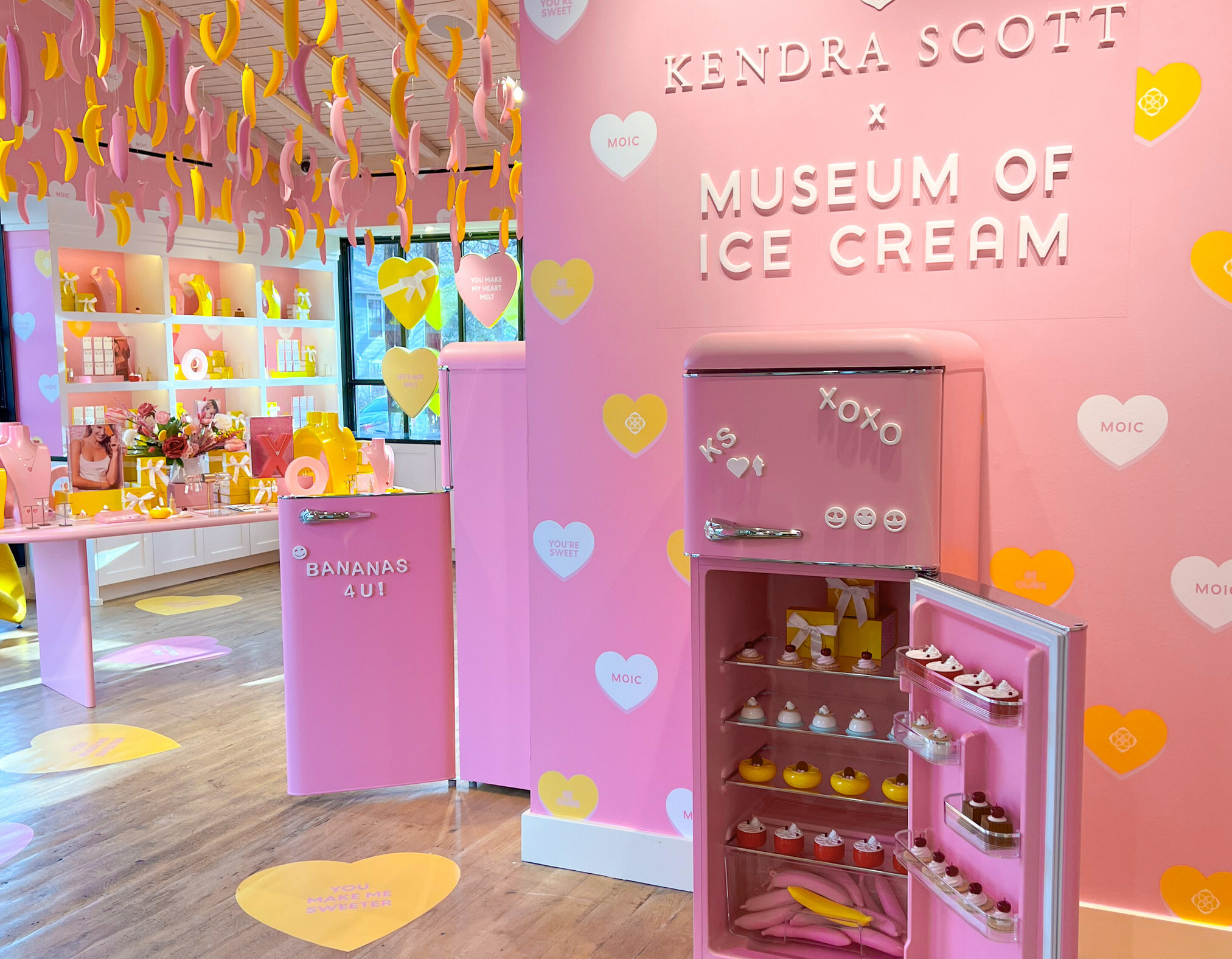 Designer: Kendra Scott
Description: American fashion designer Kendra Scott partnered with the Museum of Ice Cream to reimagine is location in Austin, Texas, for a special Valentine's Day theme. The project included a range of applications such as heart-shaped floor graphics and printed wallpaper.

Image courtesy of Museum of Ice Cream
With Aldi love in the world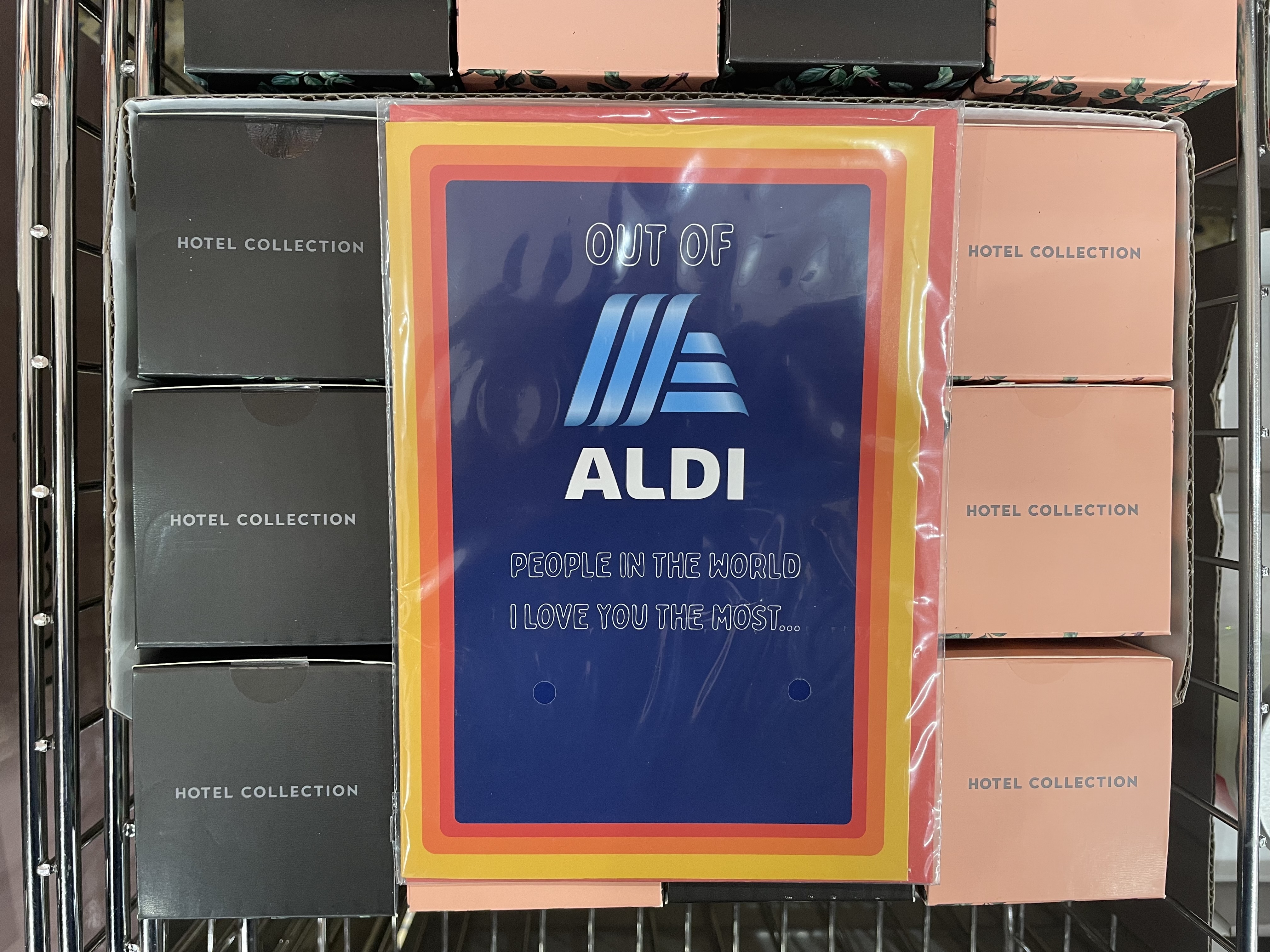 Designer: Aldi
Description: Supermarket chain Aldi is known for its humorous marketing, with this having spread to its own brand of Valentine's Day cards. We wonder how many lovers went for this card?

Image courtesy of Rob Fletcher
Sign of Love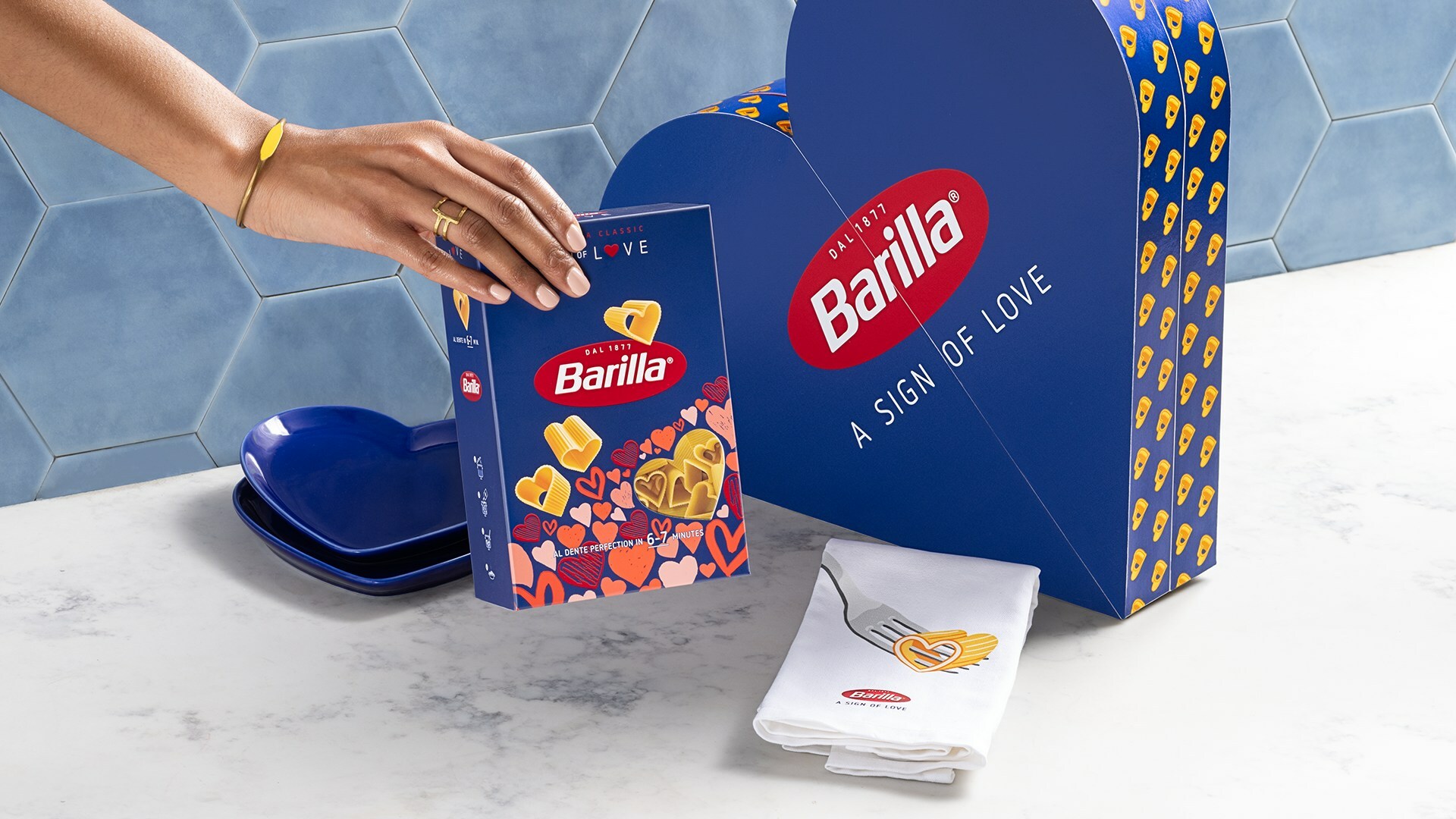 Designer: Barilla
Description: Heart-shaped pasta anyone? Why not, it is Valentine's Day after all! Barilla rolled out this special edition of its pasta to celebrate the romantic holiday, with the heart-shaped box containing pasta hearts for that perfect Valentine's Day meal.

Image courtesy of Barilla
Loving charity work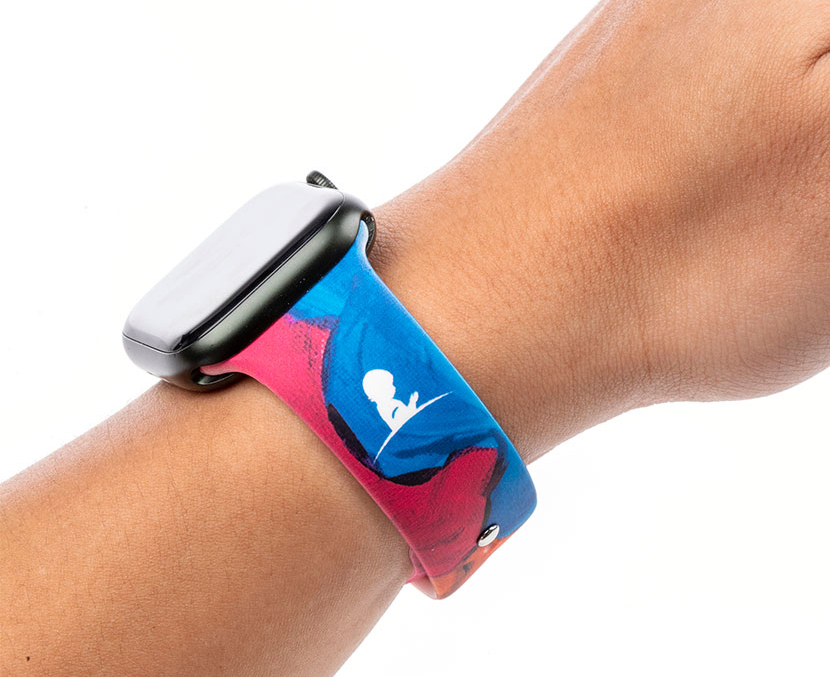 Designer: Jude
Description: Another charity drive here as St. Jude Children's Research Hospital encouraged consumers to support its work by purchasing a gift through its shop this Valentine's Day. Products on offer included this Apple Watch band, printed with the design of St. Jude patient Jean.

Image courtesy of St. Jude Children's Research Hospital
A sour subject?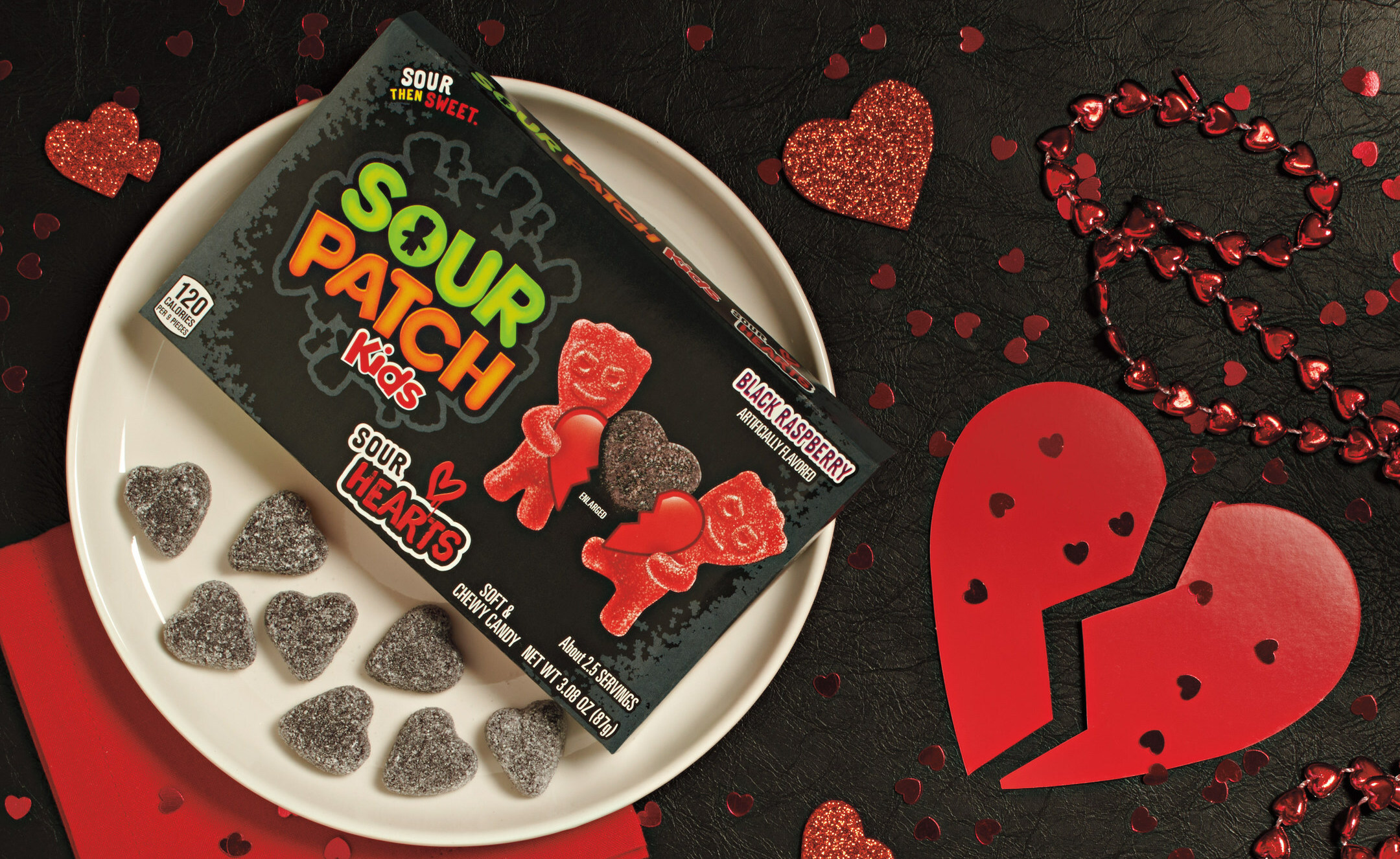 Designer: Mondelēz International
Description: Mondelēz International released a limited edition run of its Sour Patch Kids sweets, adding a sour spin to Valentine's Day. Each piece of candy was shaped into a heart, with the printed packaging bearing the name 'Sour Hearts'. The brand also ran an initiative called the 'Sour Hearts Social Club', for those who aren't a fan of 14 February.

Image courtesy of Mondelēz International
Say it with chicken nuggets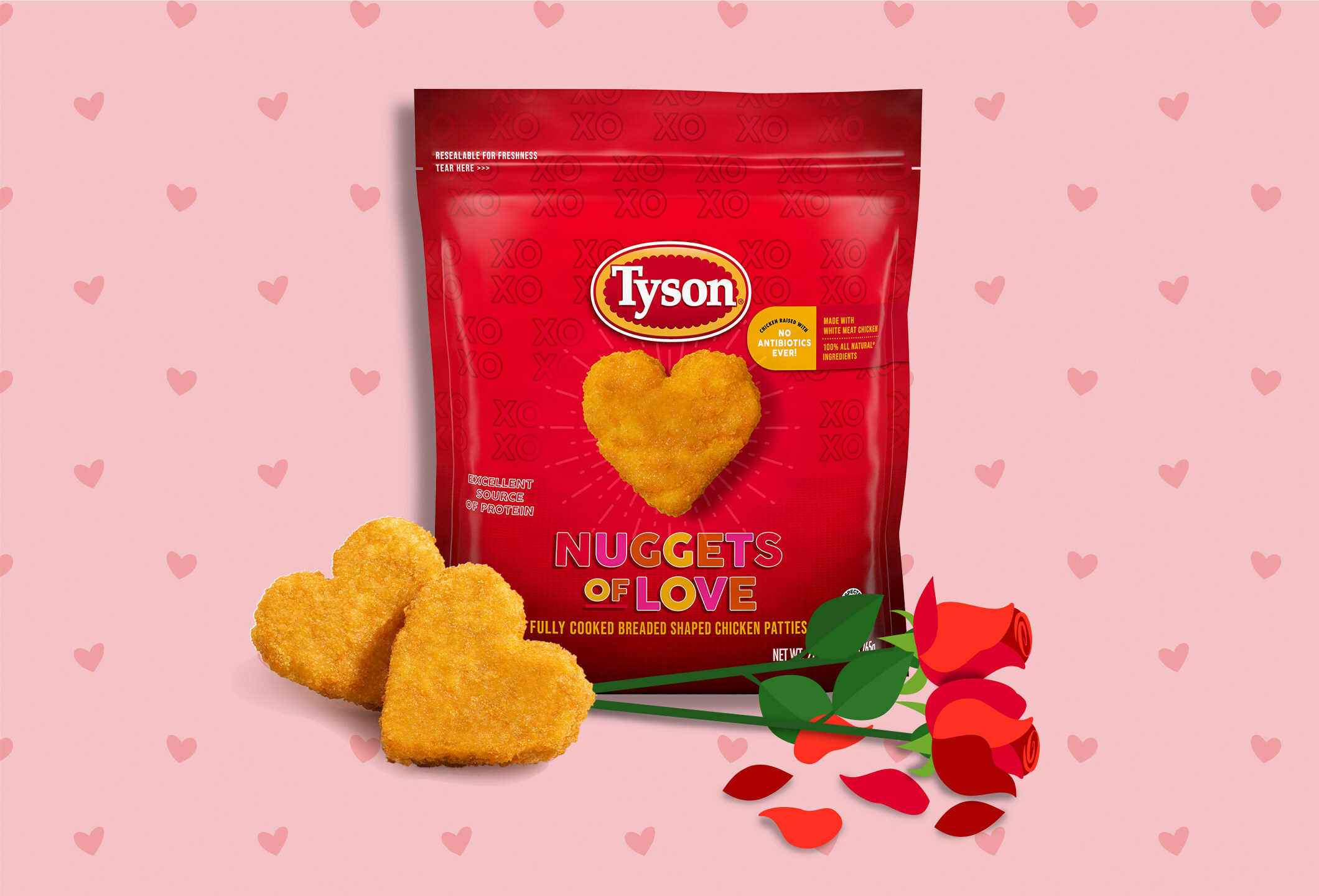 Designer: Tyson Foods
Description: Valentine's Day chocolates are SO last year; this year, why not say declare your love with chicken nuggets? Tyson Foods released a limited edition run of its nuggets for this exact reason, with the product complete with 'Nuggets of Love' printed packaging.

Image courtesy of Tyson Foods
Absolutely crackers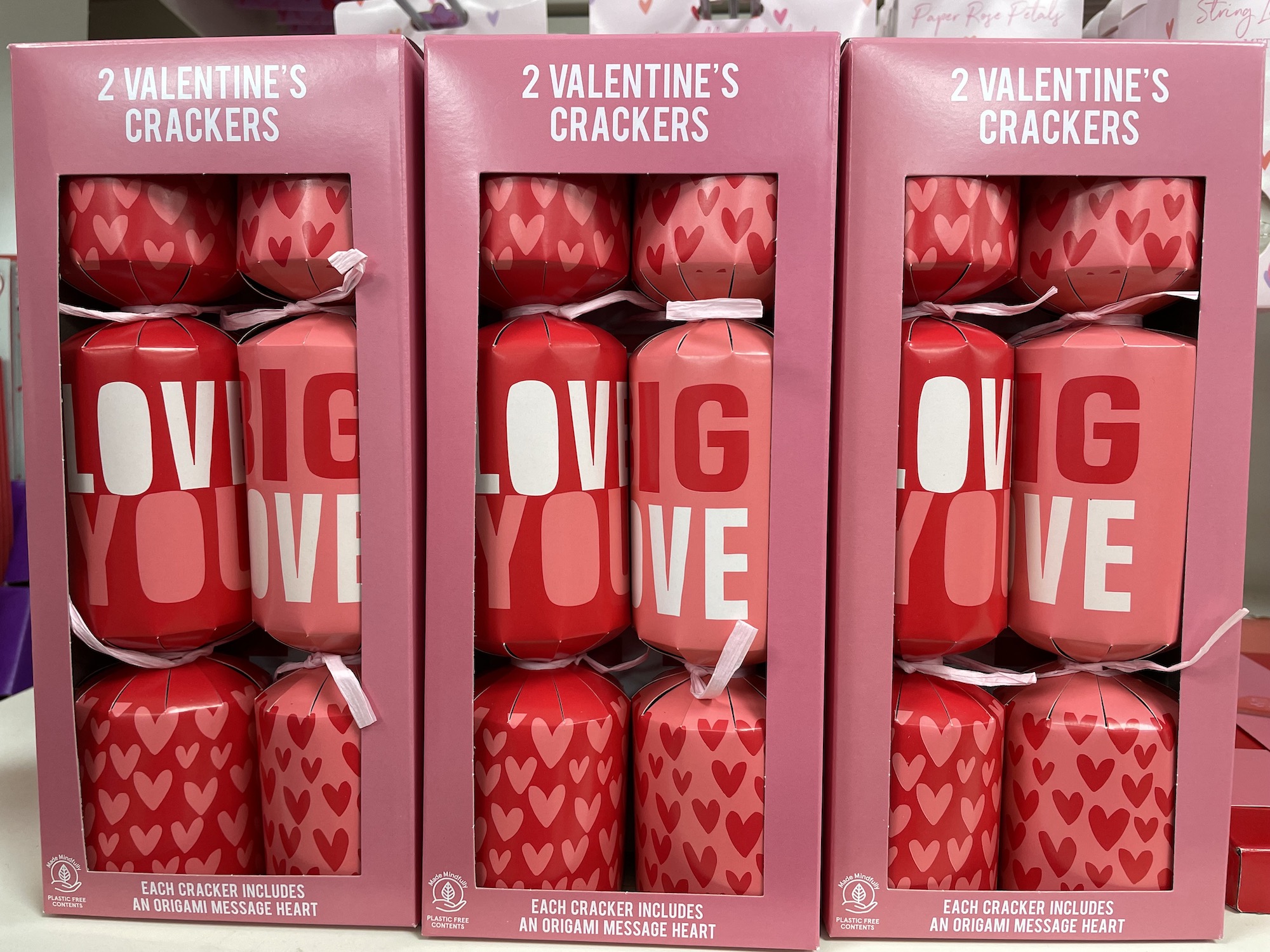 Designer: N/A
Description: Crackers on Valentine's Day? Why not eh?! The packs of two crackers were the perfect accompaniment for a romantic meal, while each cracker also contained an origami message heart.

Image courtesy of Rob Fletcher
Interested in joining our community?
Enquire today about joining your local FESPA Association or FESPA Direct