Features
Top 20 T-Shirt Print Applications of 2019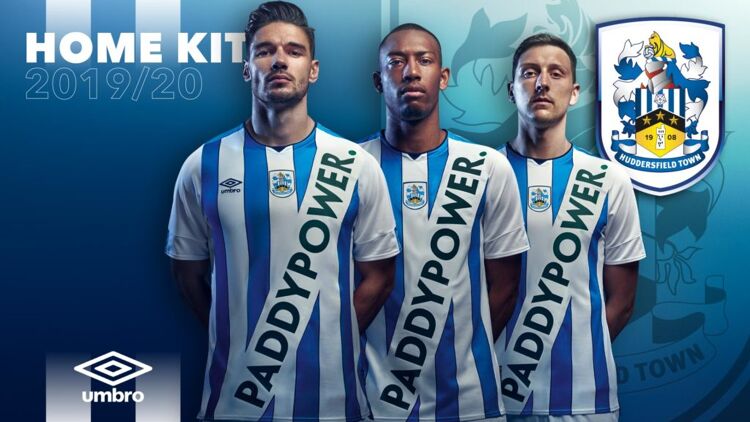 FESPA.com looks back at some of the most creative and colourful printed t-shirts from the past 12 months.
T-shirt printing is big business for print companies all around the world, and as demand continues to increase for this type of work, we are only likely to see the market expand further.

From top fashion designers and leading high street brands, through to individual bespoke jobs for customers, printed t-shirts come in all forms, making it one of the most creative areas of the industry.

FESPA.com picks out some of the best examples of t-shirt prints from the past year.
Match of the Day


Image courtesy of Retro Clasico

Designer: Retro Clasico
Description: Personalisation and bespoke orders are huge business in print at present. Retro Clasico is one company taking advantage of this trend, allowing football fans in the UK to order t-shirts featuring a classic Ceefax page of any match they choose. Ceefax was the traditional way of accessing live scores before the internet, apps and social media took over, with the service closing in 2012.
STOMP Out Bullying with Volunteers t-shirt

Image courtesy of University of Tennessee

Designer: Volunteers Fan
Description: A t-shirt designed by a fourth-grade boy in Florida raised almost $1m for the STOMP Out Bullying. The young fan created a homemade shirt to show his love for the University of Tennessee Volunteers sports teams, and the university's VolShop offered to print the design as a gesture of appreciation. The response was overwhelming; with the VolShop selling 112,715 shirts in the three months they were available. The boy was also awarded a four-year scholarship covering his tuition and fees beginning in fall 2028 if he decides to attend and meets admission requirements. The original version of the shirt is no longer being produced.
Spider shirt, spider shirt…


Image courtesy of Rob Fletcher

Designer: Balcony Shirts
Description: Prime Minister Boris Johnson's bid to prorogue Parliament was shot down last September when the Supreme Court ruled the move was unlawful. The decision was announced by Lady Hale, who attracted plenty of media attention for the spider broach she wore on the day. Balcony Shirts paid tribute to the fashion accessory by printing a t-shirt to copy her look – and in doing so, was able to raise around £23,500 for charity from sales of the t-shirt. Thank you to my lovely wife for modelling the t-shirt that Balcony Shirts very generously sent us!
Vivienne Westwood design raises funds for The Big Issue


Image courtesy of The Big Issue

Designer: Vivienne Westwood
Description: The Big Issue, a street newspaper that helps homeless people in the UK make an income, linked up with big-name designer Vivienne Westwood to create this t-shirt. Priced at £120, all funds raised from sales went to The Big Issue.
T-shirts drive fundraising for Children in Need


Image courtesy of Children in Need

Designer: Megan Grinham
Description: T-shirt sales form a major part of fundraising efforts for Children in Need, and last year was no different. Megan Grinham designed this t-shirt – modelled here by a number of celebrities – helping to drive overall fundraising to £47.8m for 2019
Teximport scoops Gold at 2019 FESPA Awards

Image courtesy of Teximport Group

Designer: Teximport Group
Description: Russia's Teximport Group won a FESPA Gold Award for this t-shirt, featuring a design dedicated to artist Andy Warhol. The effect was achieved with eight-colour high density plastisol and water based metallic screen inks.
B*llocks to Brexit


Image courtesy of the Liberal Democrats

Designer: Liberal Democrats
Description: Liberal Democrat MEPs caused something of a stir at the European Parliament last year, donning t-shirts to express their opposition to Brexit. The t-shirts were coloured with the Liberal Democrat yellow and featured two slogans: 'Stop Brexit' and the not-so family friendly 'B*llocks to Brexit'.
Bahamas Strong with Hard Rock

Image courtesy of Hard Roc

Designer: Hard Rock
Description: Global hospitality and entertainment brand Hard Rock launched a limited edition t-shirt to help raise funds for those affected by Hurricane Dorian in the Bahamas. The design featured a map and the flag of the Bahamas, with all proceeds from sales going to help those in need.
Food is Love


Image courtesy of Michael Kors

Designer: Michael Kors
Description: Each year, Michael Kors offers special-edition products designed to raise funds for the United Nations World Food Programme, as part of World Food Day on October 16. For 2019, came up with this black and white 'LOVE' t-shirt, modelled here by Oscar-winning actress Lupita Nyong'o.
Sustainable future for printed t-shirts


Image courtesy of Vollebakl Sun Lee

Designer: Vollebakl
Description: Forward-thinking clothing technology company Vollebakl unveiled this innovative design in 2019 – a t-shirt that is 100% biodegradable. The t-shirt is made from algae, pulped eucalyptus and beech from sustainably managed forests.
FESPA Silver for Ningbo Shenzhou Knitting

Image courtesy of Ningbo Shenzhou Knitting

Designer: Ningbo Shenzhou Knitting
Description: China's Ningbo Shenzhou Knitting went home with a 2019 FESPA Silver Award for this t-shirt design, featuring a combination of CMYK screen inks colour boosted with fluorescence and high density layers over silver matt foil. It was printed on an SROQ automatic oval screen print machine with inline foil and water-based inks.
Hoax football shirt goes viral


Image courtesy of Paddy Power

Designer: Paddy Power / Huddersfield Town
Description: The 2020 FESPA Global Print Expo will feature a new event in the form of Sportswear Pro, and in homage to this, we're including a sports shirt in our Top 20. This jersey from English football club Huddersfield Town drew plenty of attention for the size of the sponsor printed on the front. However, it was soon revealed to be a hoax, with bookmaker Paddy Power using the shirt as a launch platform for a new campaign to stop gambling companies sponsoring on football shirts. Paddy Power still sponsors Huddersfield, but does not feature its brand on the shirt, as the bookmaker seeks to promote responsible gambling.
Dressing in Disney for Red Nose Day

Image courtesy of Red Nose Day

Designer: Red Nose Day / Disney
Description: Another major charity event on the UK calendar is Red Nose Day, and in 2019, the official t-shirt released to help raise funds was designed in partnership with Disney. In total, Red Nose Day 2019 raised over £63.9m.
Radio listeners raise millions for charity


Image courtesy of St. Jude Children's Research Hospital

Designer: St. Jude Children's Research Hospital / Univision
Description: Another example of t-shirts helping raise funds for those in need; St. Jude Children's Research Hospital together with Univision radio stations raised $4.7m for charity via the Promesa y Esperanza. Listeners that donated $20 or more were given a t-shirt with the wording Esta Camiseta Salva Vidas, the Spanish-language version of the popular 'This Shirt Saves Lives' campaign.
Instagram and AR the way forward for Carlings


Image courtesy of Carlings

Designer: Carlings
Description: Scandinavian retailer Carlings came up with an innovative t-shirt that utilises social media app Instagram to bring digital clothing to the platform. The 'Last Statement' t-shirt comes with a printed logo that triggers a number of designs that appear on Instagram through augmented reality filters.
STOMP out bullying in the US

Image courtesy of STOMP

Designer: STOMP
Description: STOMP Out Bullying, a US non-profit dedicated to tackling bullying in schools, released this limited edition t-shirt as part of its efforts for October's National Bullying Prevention Month. STOMP says more than 100,000 youths are impacted by funds raised by t-shirt sales.
Brilliant bronze for Midi Print

Image courtesy of Midi Print

Designer: Midi Print
Description: Midi Print won a FESPA Bronze Award for this t-shirt, which was screen printed with water based and plastisol inks to provide metallic holographic gold foil and structured, clear gel on MHM S-Type Carousel.
Don't shoot Vinny!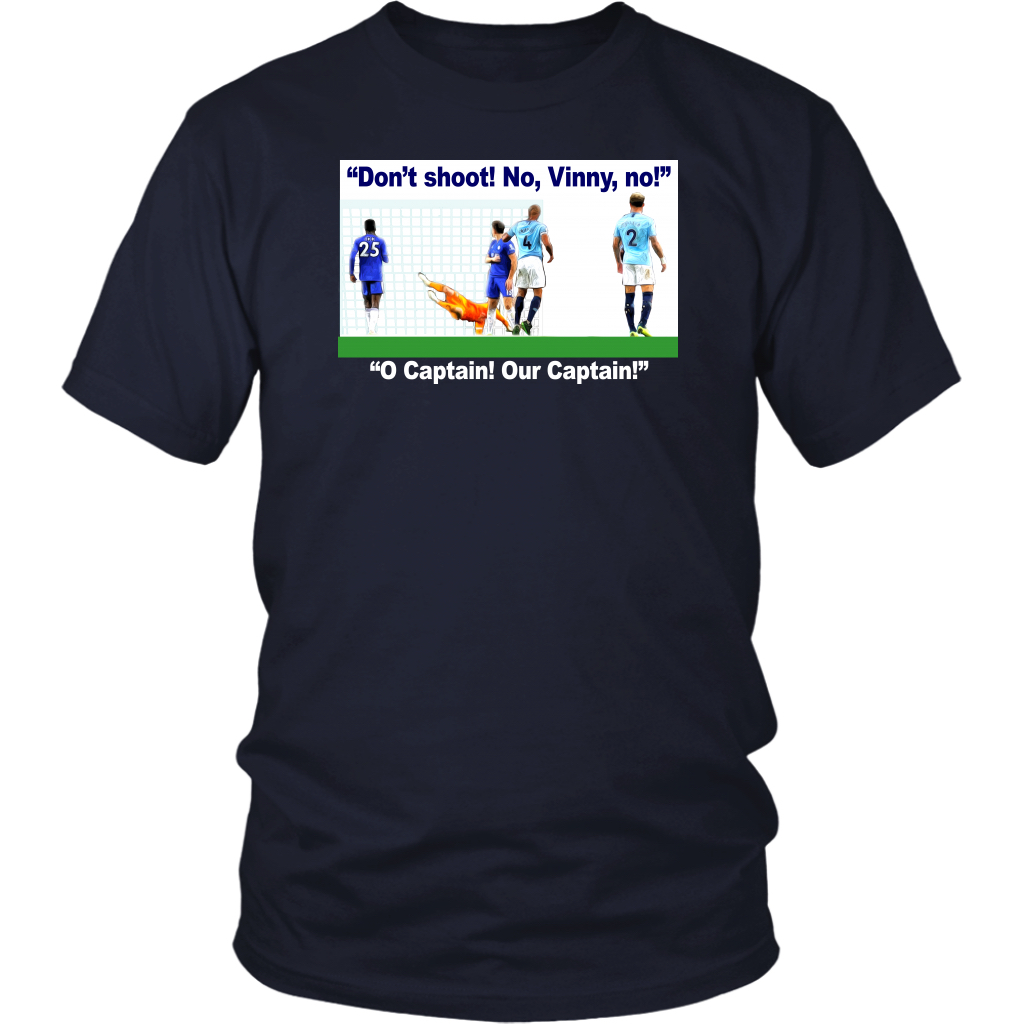 Image courtesy of Ellie Shirt

Designer: Ellie Shirt
Description: Former Manchester City captain Vincent Kompany famously wore this t-shirt as the team celebrated its fourth English Premier League title. The shirt was in homage to Kompany's teammates urging him not to shoot during a match with Leicester City…only for defender Kompany to let fly from 35 yards and the ball ending up in the top corner, securing a valuable three points for City!
Spooky goings on with Motherhood Maternity


Image courtesy of Motherhood Maternity

Designer: Motherhood Maternity
Description: An application that wouldn't look out of place in our Halloween Top 20, Motherhood Maternity came up with this humorous design. The maternity top featured a spooky smile that, when worn over a baby bump, imitates a pumpkin!
Breaking gender stereotypes with Piccolina


Image courtesy of Piccolina

Designer: Piccolina
Description: Piccolina, a new lifestyle brand dedicated to empowering girls and breaking gender stereotypes, launched with a limited-edition t-shirt collection. The collection featured 12 portraits illustrated by emerging artists, honouring famous female artists such as Malala Yousafzai,Ruth Bader Ginsburg and Frida Kahlo.
Looking to learn more about t-shirt printing? The FESPA Global Print Expo 2020 will feature some of the top manufacturers in this sector. Print Make Wear is FESPA's fast fashion factory feature showcasing a live end-to-end production process for sports and athleisure garments, as well as hosting a series of tours. The new Sportswear Pro 2020 will highlight growth opportunities in sports clothing and will showcase the latest technologies in on demand and customised sportswear. Register here and use promo code FESH257 to register for free.

Interested in joining our community?
Enquire today about joining your local FESPA Association or FESPA Direct