Features
Top 20 Printed T-Shirts of 2020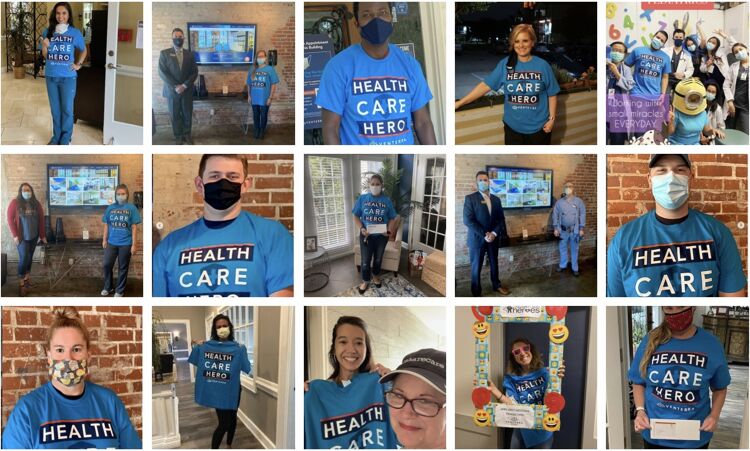 Rob Fletcher looks back at some of the most fashionable printed t-shirts from 2020.
While the pandemic meant high streets and shopping malls around the world were closed for large parts of 2020, the online shopping boom meant the fashion market remained as vibrant as ever.

Printed t-shirts have been a huge part of the fashion market for some time now and as brands seek to get ahead, new and creative designs are coming to market all the time.

With this in mind, FESPA.com puts its fashion cap on and takes a look at some of the most eye-catching and trendsetting printed t-shirts of 2020…
Give a little love at Christmas

Image courtesy of John Lewis

Designer: John Lewis
Description: John Lewis launched a series of t-shirts to support the 2020 edition of its Christmas advert. The t-shirts followed the main ad's 'Give a Little Love' theme, with all profits from sales going to families in need over the festive period via the FareShare and Home-Start UK charities.
Salute to the services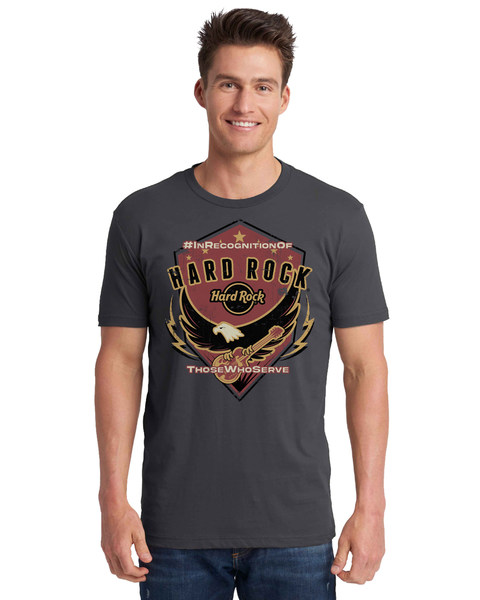 Image courtesy of Hard Rock International

Designer: Hard Rock International
Description: Hard Rock International agreed a deal to develop limited edition custom t-shirts and other apparel for military exchanges serving all branches of service. T-shirts, including the one shown here, are now being sold at exchanges for the US Army, AirForce, Navy and Marine Corps.
Helping those in need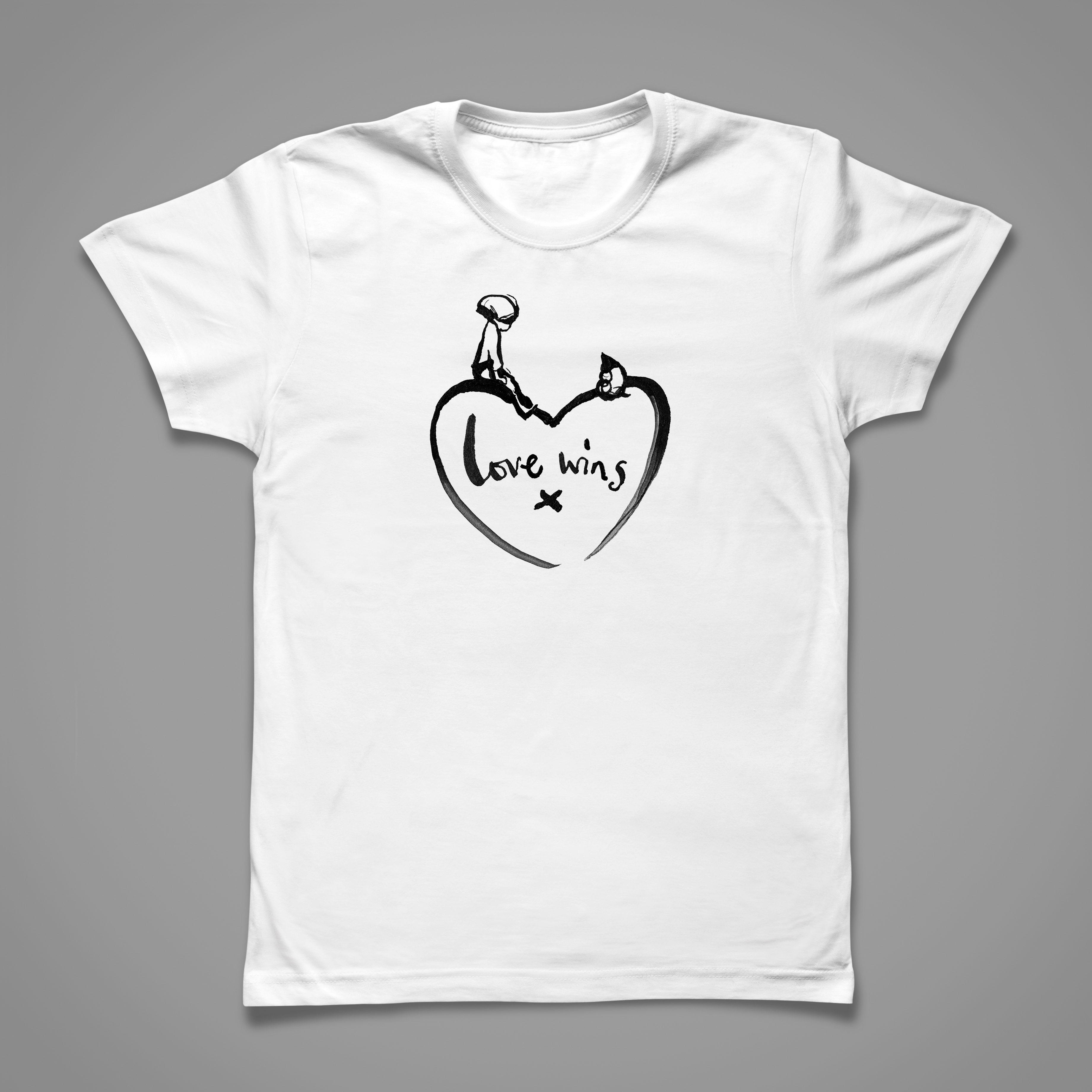 Image courtesy of Comic Relief

Designer: Comic Relief / Charlie Mackesy
Description: The Comic Relief charity released a special t-shirt in 2020 to help raise funds for people whose lives were impacted by Covid-19. The t-shirt was created in collaboration with Charlie Mackesy, featuring his beloved characters the Boy and the Mole alongside the slogan 'Love Wins'.
Going for gold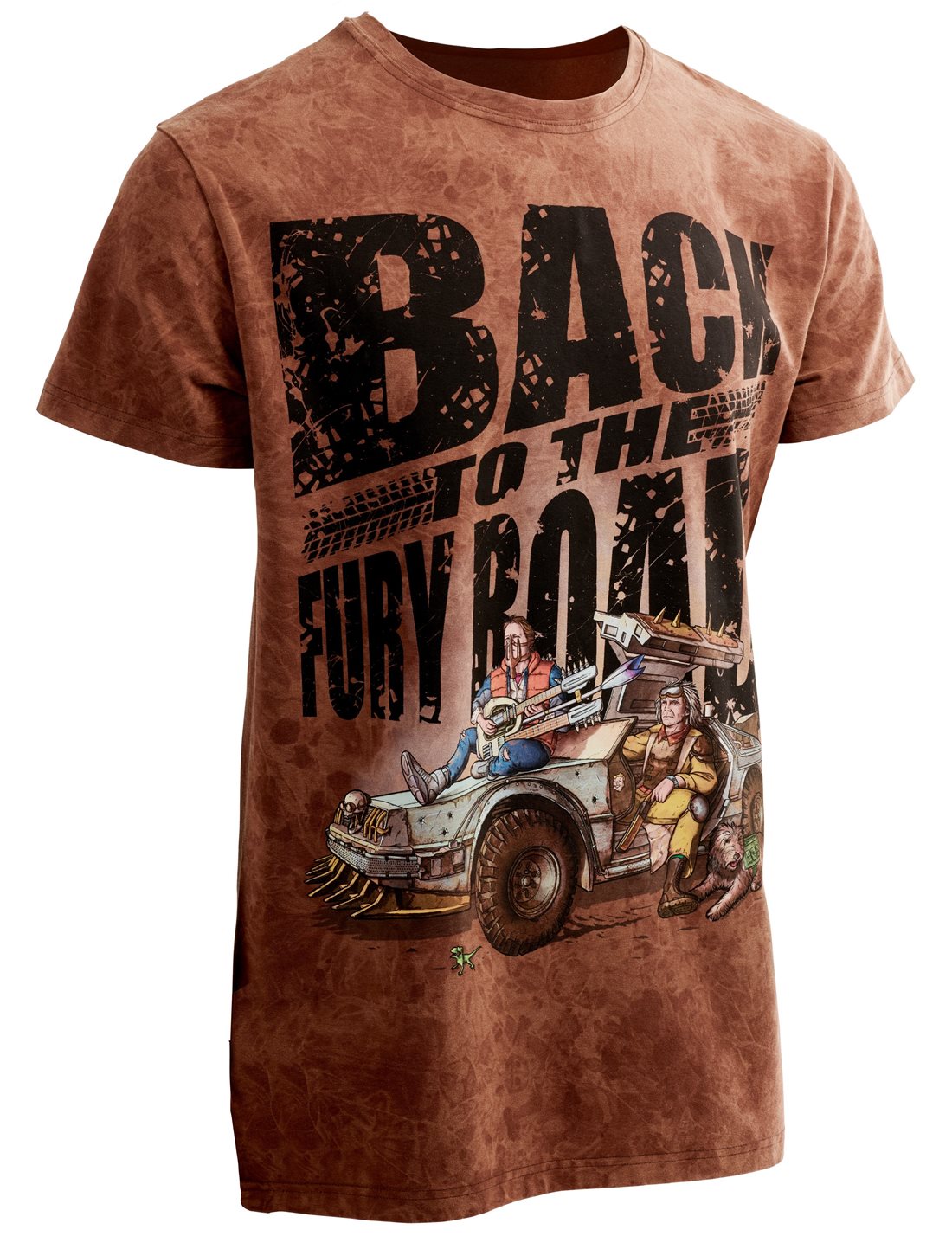 Image courtesy of Imaika

Designer: Imaika
Description: Russia company Imaika won a Gold Award at the 2020 FESPA Virtual Awards for this printed t-shirt, inspired by iconic film 'Back to the Future'. The water-based discharge print was printed on an ROQ with Magna discharge white and Virus Wow clear Inks in cyan, magenta, yellow and black.
Raising millions for charity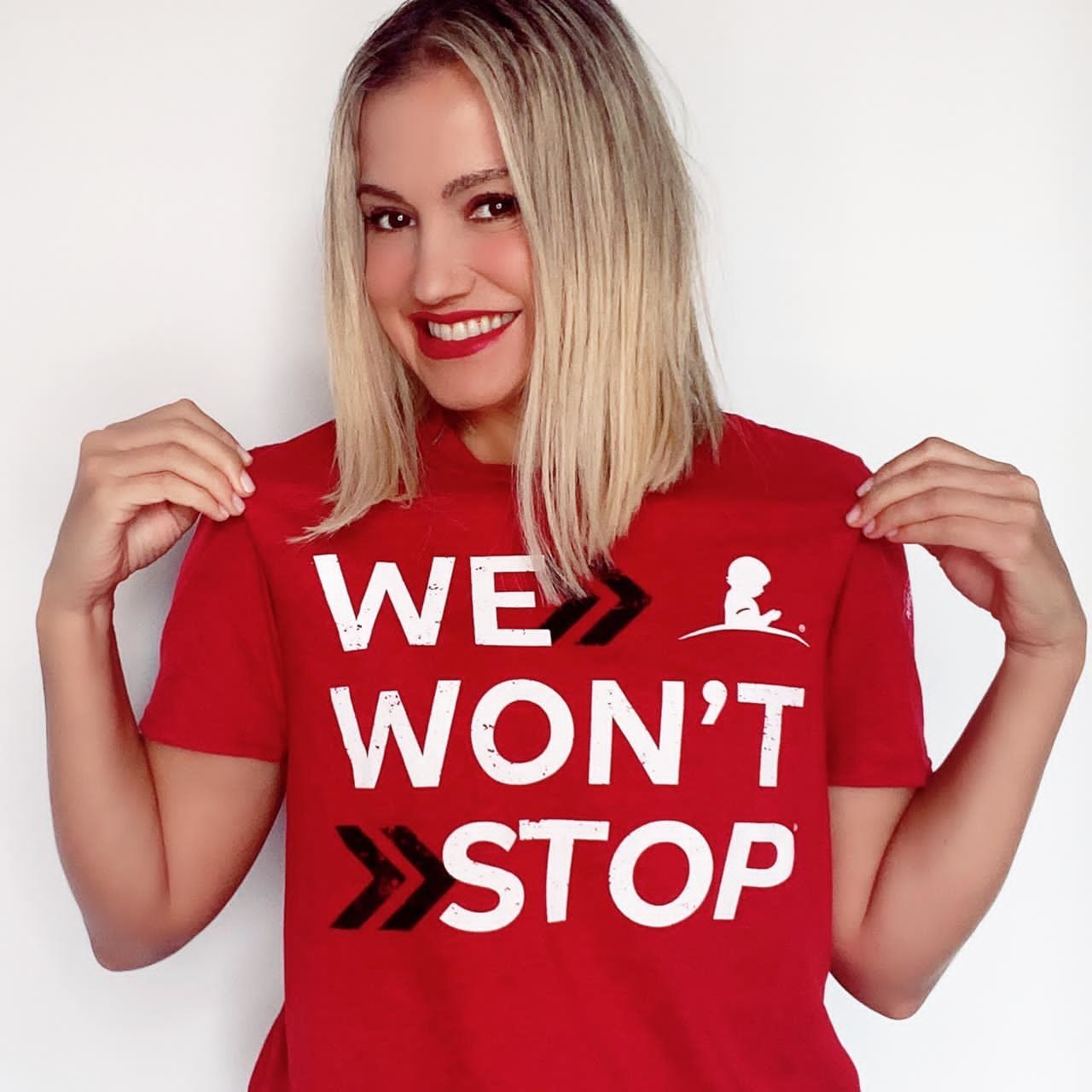 Image courtesy of St. Jude Children's Research Hospital

Designer: Undisclosed
Description: Hispanic celebrities and artists in the US helped raise over $4.1m for St. Jude Children's Research Hospital during the annual St. Jude Promesa y Esperanza (Promise and Hope) event. A t-shirt, modelled here by Colombian singer and actress Fanny Lu, helped promoted the fundraising initiative.
Happy place, happy place. Turf Moor, Turf Moor

Image courtesy of Burnley FC

Designer: Burnley FC
Description: English Premier League football club Burnley produced this t-shirt celebrating its celebrity fan Jordan North. During his appearance on reality show 'I'm a Celebrity…Get Me Out Of Here!', the radio DJ was faced with a challenge where he was locked in a vault with snakes. During the trial, he shouted "Happy Place Turf Moor" over and over, reminding him of his team's home stadium Turf Moor. Burnley created two t-shirts bearing the phrase, with proceeds going to its community charity and for local charity Pendleside Hospice.
Healthcare heroes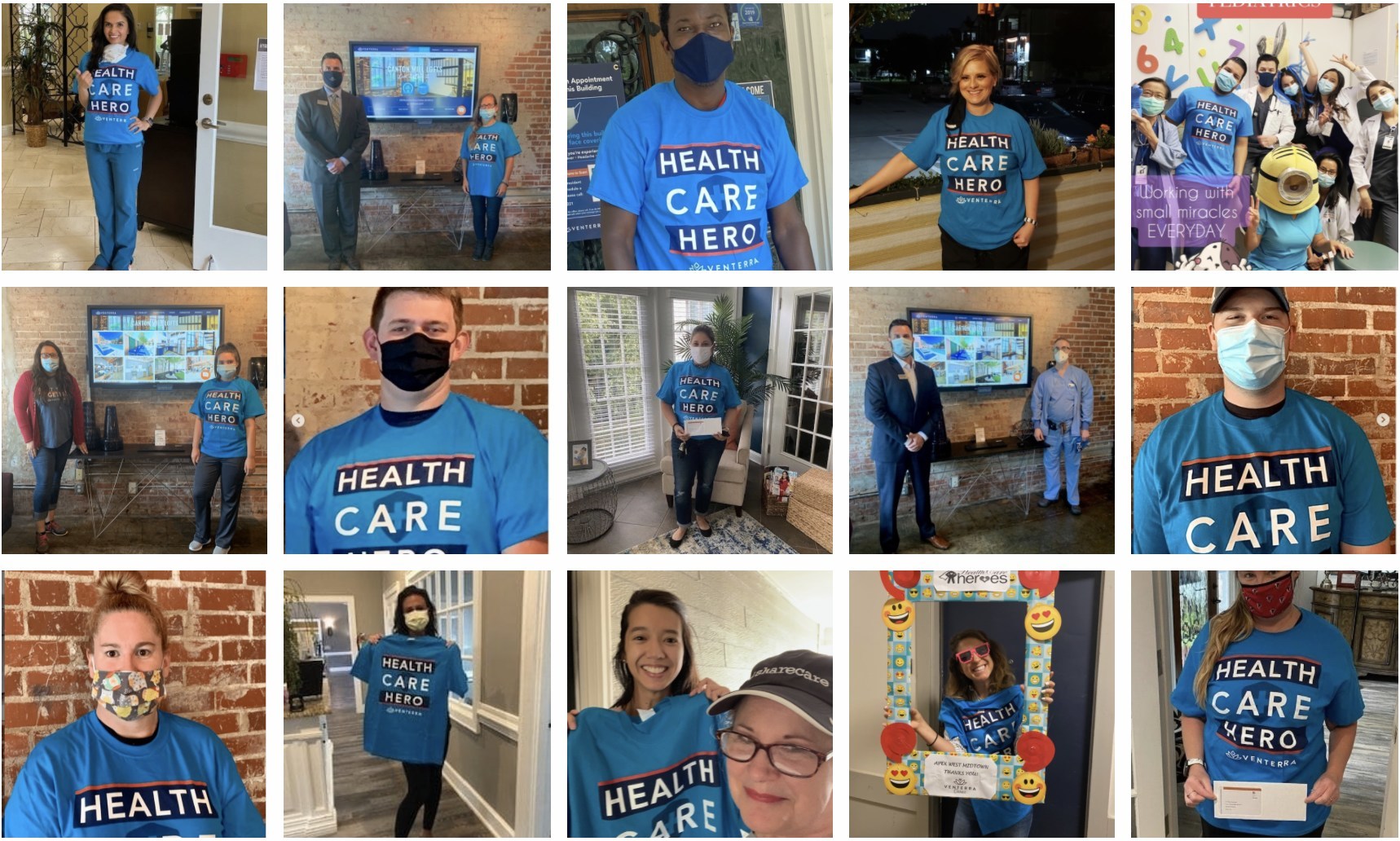 Image courtesy of Venterra Realty

Designer: Venterra Realty
Description: US property management company Venterra Realty showed its thanks for the work done by healthcare workers during 2020 with a special t-shirt. The t-shirt, bearing the slogan 'Healthcare Hero', was sent to over 5,000 workers across the US based at one of the Venterra-owned healthcare facilities.
A salute to Captain Sir Tom Moore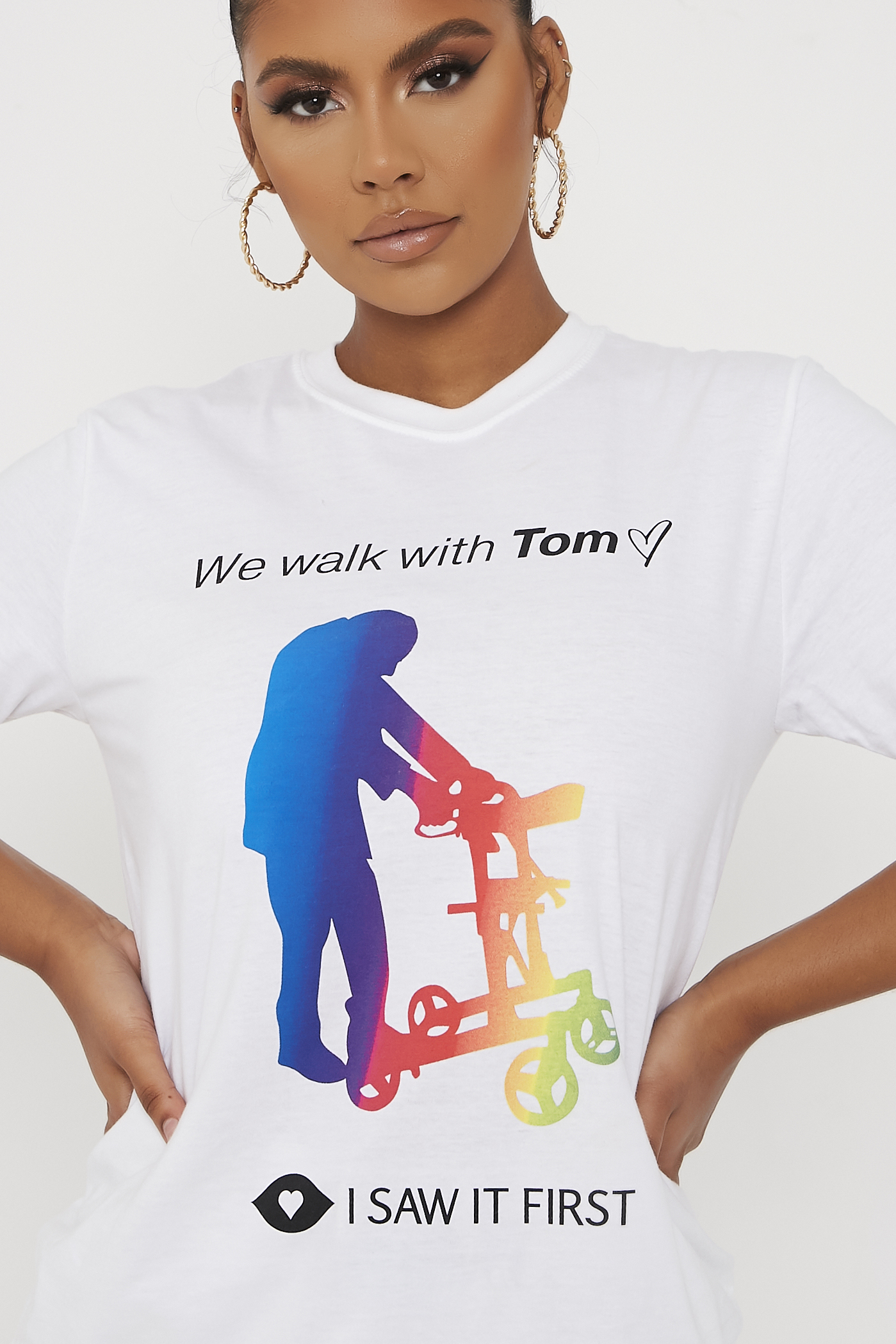 Image courtesy of I Saw It First

Designer: I Saw It First
Description: Online clothing brand I Saw It First released a special t-shirt to celebrate the work of Captain Sir Tom Moore, the 100-year-old who raised more than £30 for charity during the pandemic. Captain Sir Tom sadly passed away earlier this year.
Thanking our key workers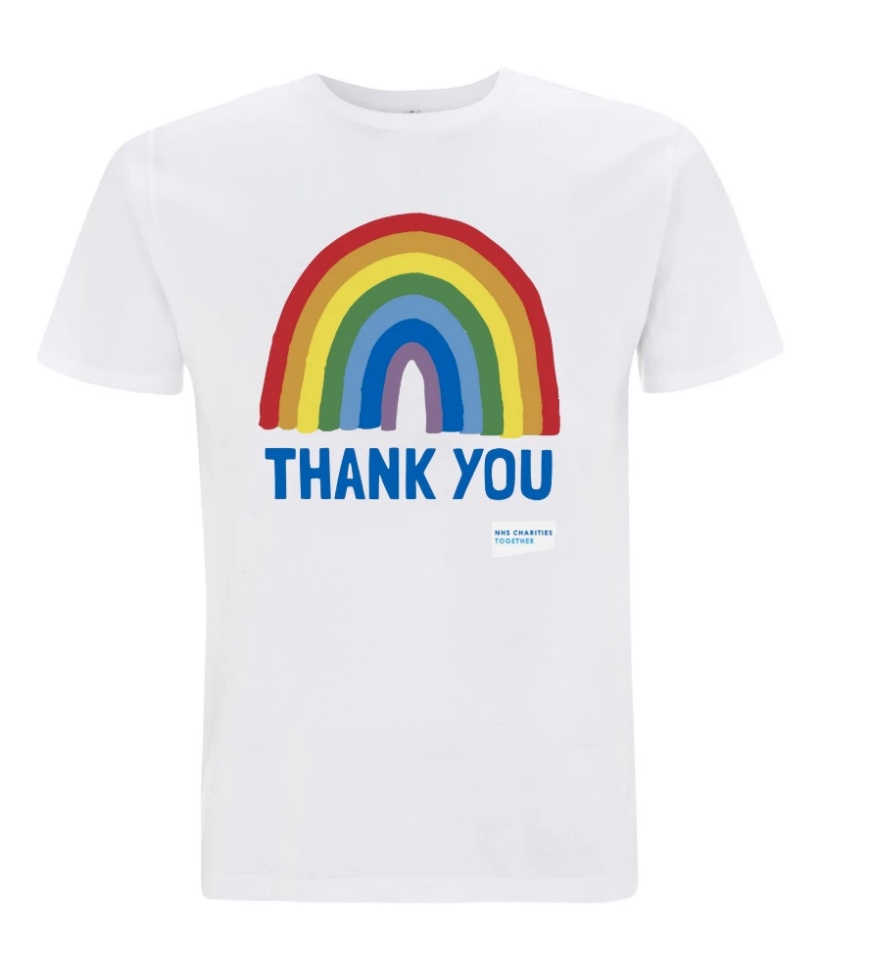 Image courtesy of Kindred

Designer: Kindred
Description: Shopping app Kindred released a special t-shirt, with a message thanking UK key workers for their efforts during the pandemic. The t-shirt featured a rainbow, an image that has become an iconic message of hope in the UK throughout the crisis. Sales from the t-shirt have led to more than £700,000 being donated to NHS Charities Together to help front line staff, emergency workers and carers.
Racing ahead with Flexoprom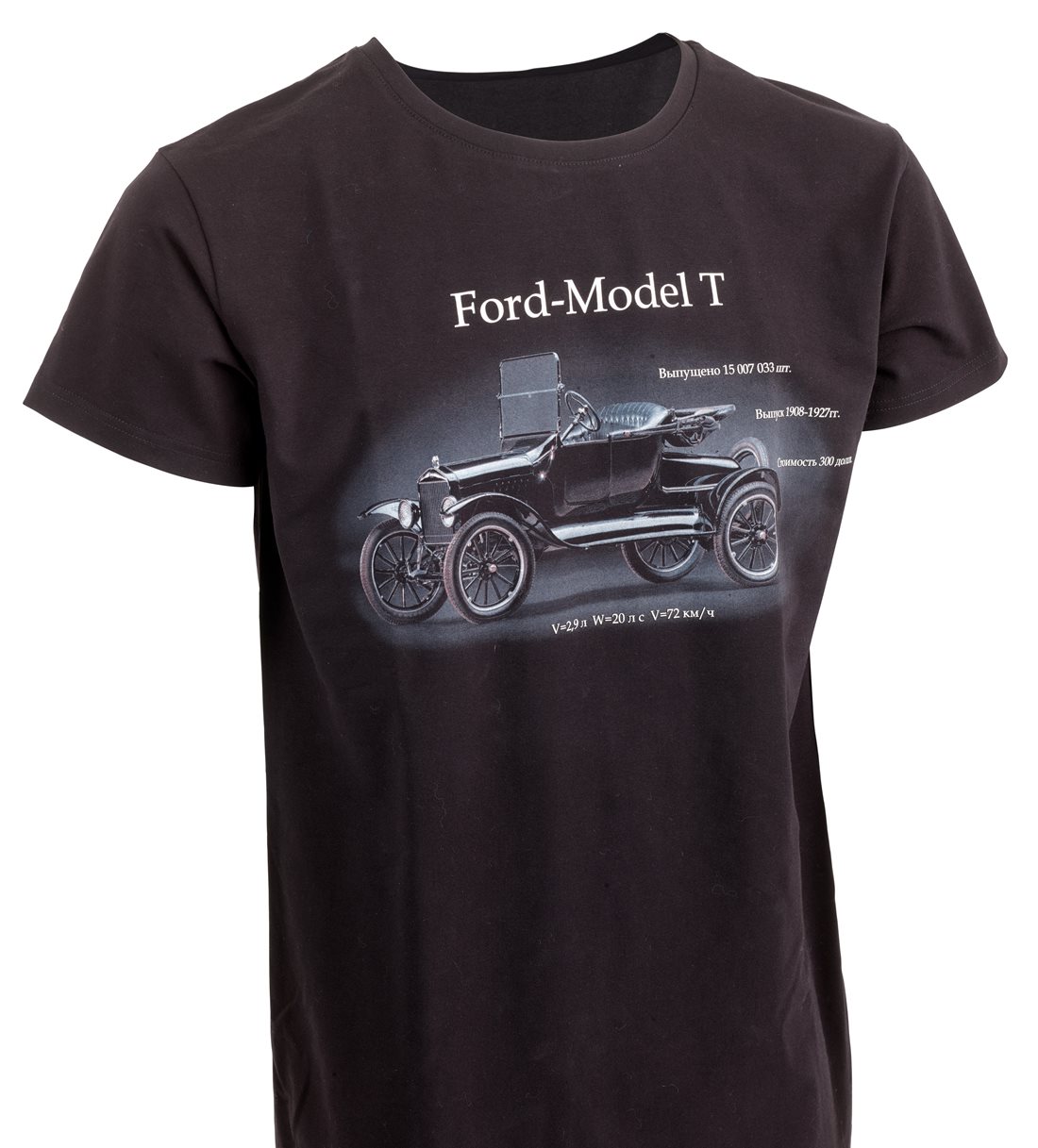 Image courtesy of Flexoprom

Designer: Flexoprom
Description: Our second FESPA Virtual Award winner is Flexoprom from Russia, which won a Silver Award for this Ford-Model T t-shirt. Printed on an M&R Chameleon manual carousel at 90lpi, Flexoprom used Magnaprint water-based inks in six Pantone colours, including Magnaprint Expanding Base to add special effects.
Celebrating the UK's first Covid-19 jab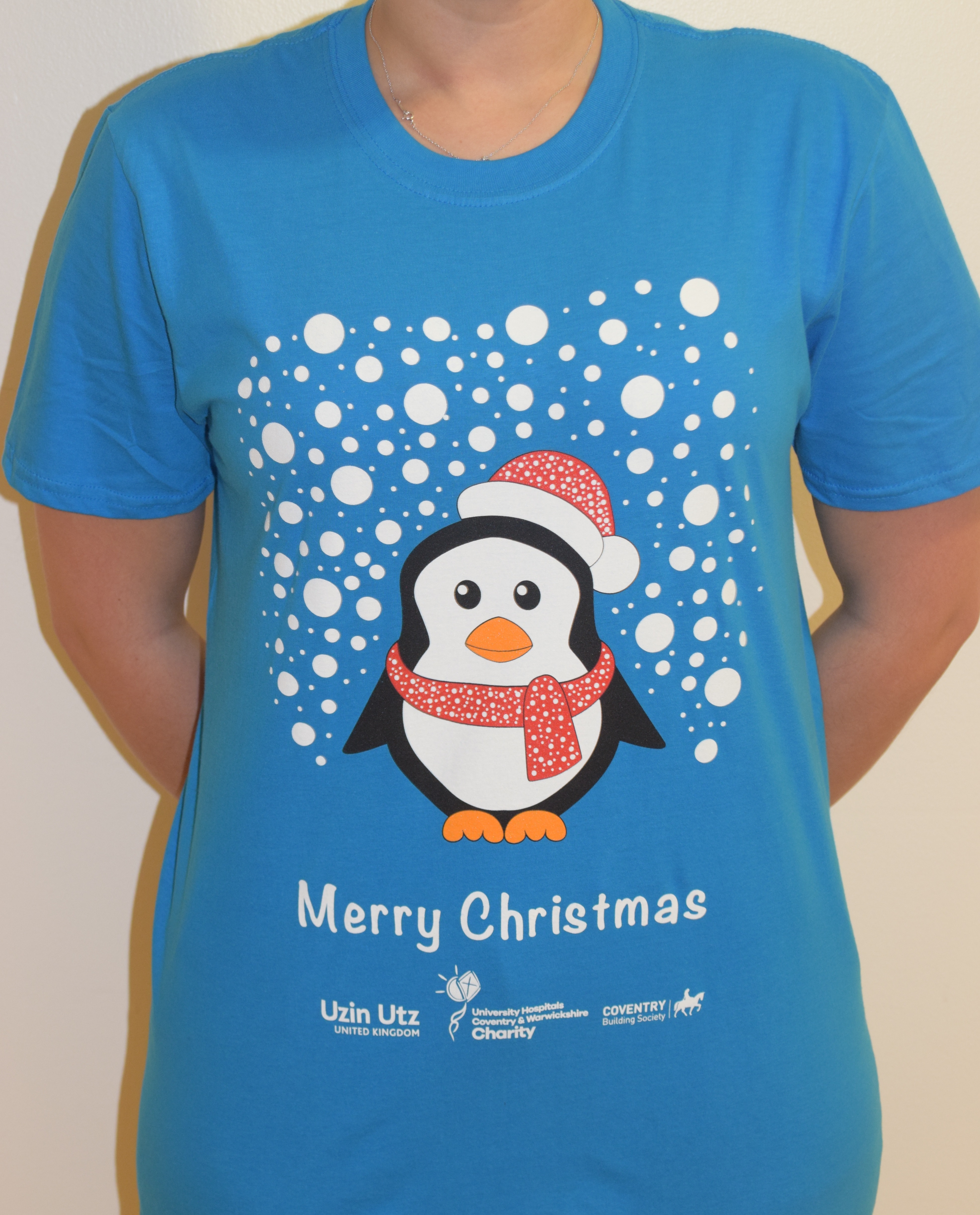 Image courtesy of University Hospitals Coventry and Warwickshire Charity

Designer: University Hospitals Coventry and Warwickshire Charity
Description: Margaret Keenan made history in December when she became the first person in the UK to receive a Covid-19 vaccination. She had her jab at University Hospitals Coventry and Warwickshire, and to mark the occasion, she wore a special Christmas charity t-shirt for the hospital's official charity. As images of her receiving the jab were shown around the world, demand for the charity t-shirt rocketed, with orders coming in from as far afield as the US, New Zealand and South Korea.
Fighting Covid-19 with Brute Force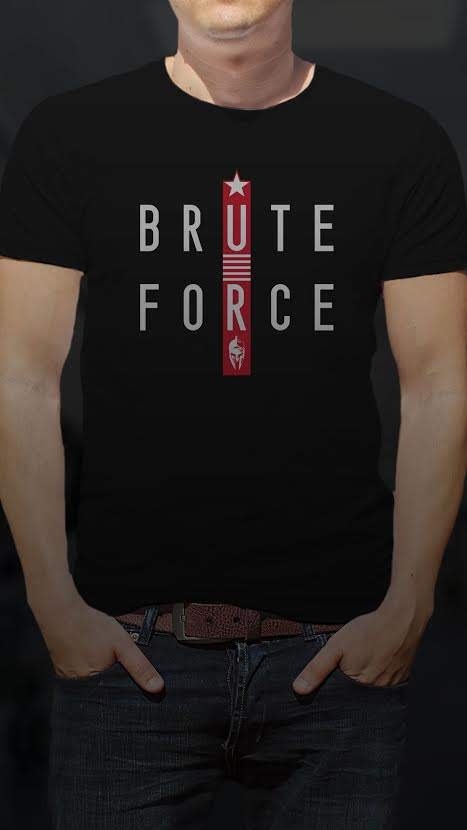 Image courtesy of Brute Force

Designer: Brute Force
Description: Workout gear producer Brute Force released a new t-shirt to raise funds for the fight against Covid-19. All proceeds from sales of the t-shirt went towards buying personal protective equipment (PPE) and remote training equipment for first responders and frontline medical personnel.
Imaika at the double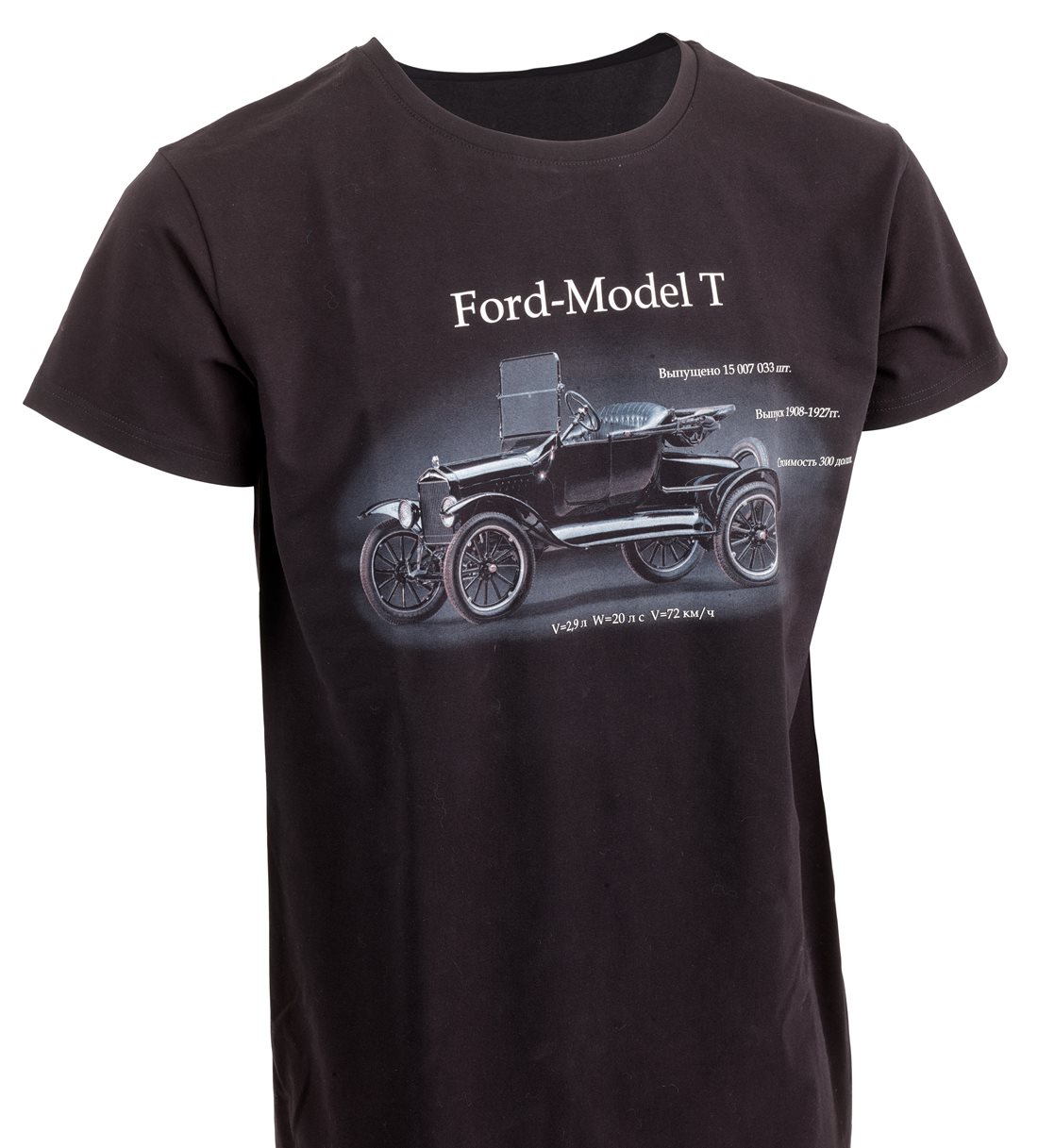 Image courtesy of Imaika

Designer: Imaika
Description: Russia's Imaika won a second FESPA Silver Award for this Soviet Cyber Punk t-shirt. The t-shirt was printed on an ROQ screen printing machine using CMYK water-based inks on a discharge white base.
Walk like an Egyptian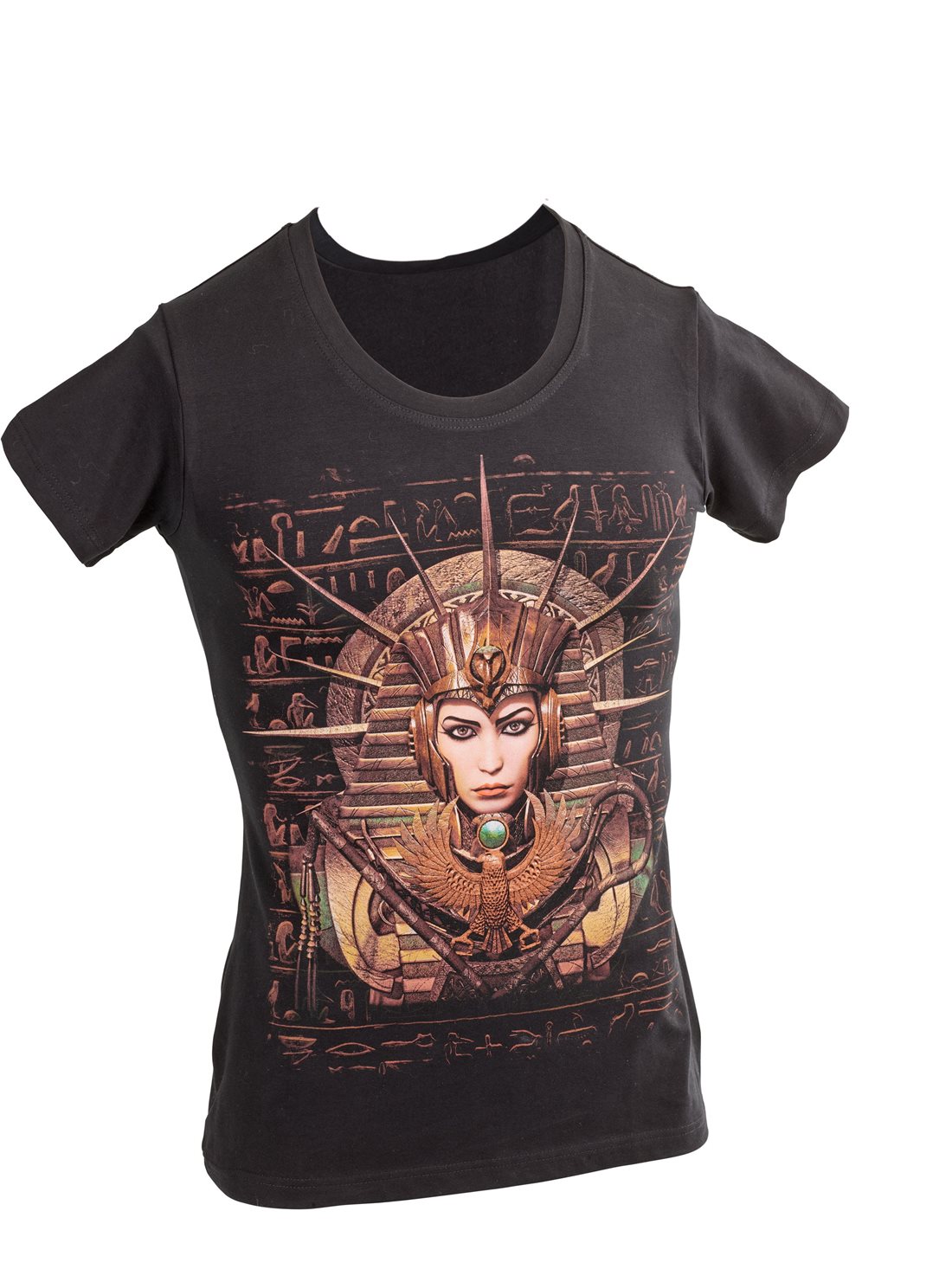 Image courtesy of Flexoprom

Designer: Flexoprom
Description: Also featuring for a second time in our list is Flexoprom, which won a FESPA Silver Award for this 'Egyptian Revival' t-shirt. Screen printed in three spot colours and a four-colour process, the t-shirt features 'Bling Gold' with red pigment.
The year that went on, and on, and on…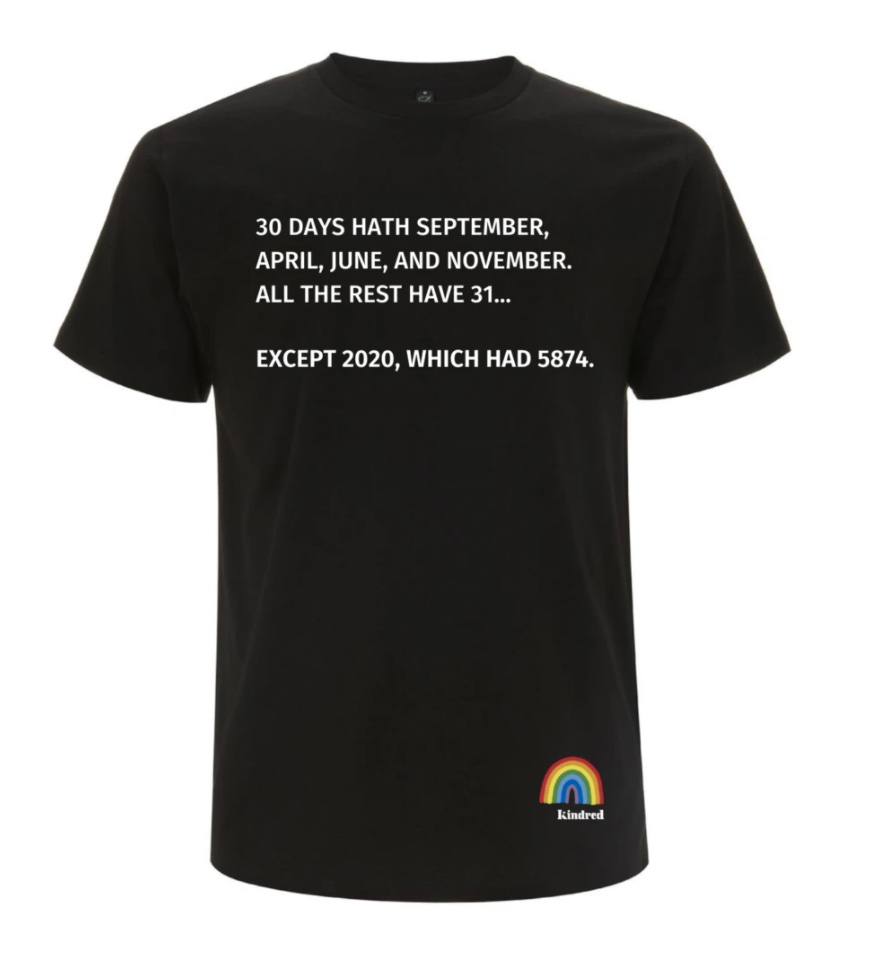 Image courtesy of Kindred

Designer: Kindred
Description: Shopping app Kindred released another charity t-shirt as part of its efforts to raise money for frontline workers in 2020. This design plays on the age-old poem that helps us remember how many days are in each month of the year, suggesting 2020, which was full of lockdowns and restrictions, went on perhaps a bit too long.
Causing a buzz with BUMBLEance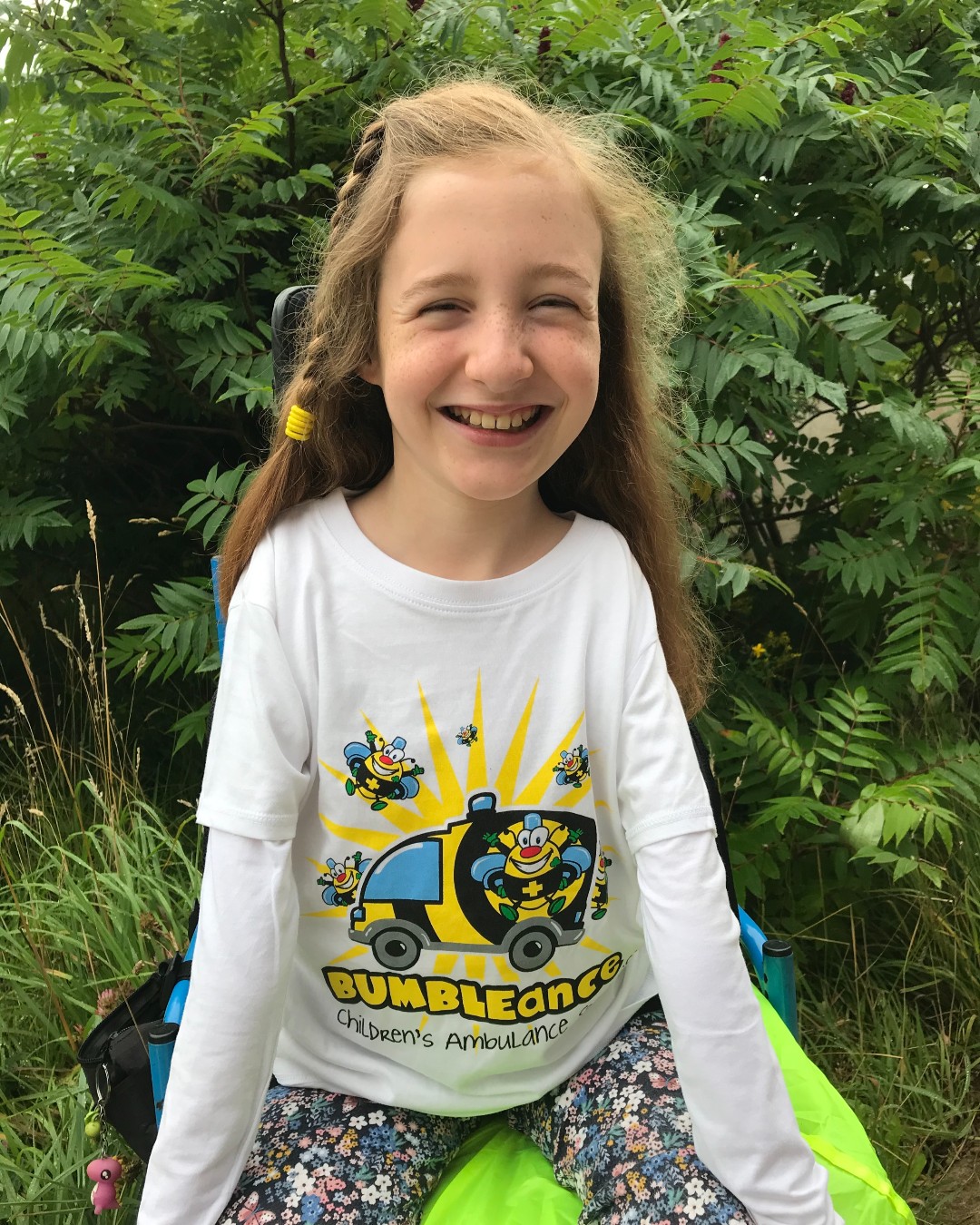 Image courtesy of BUMBLEance

Designer: BUMBLEance
Description: BUMBLEance is a unique organisation in Ireland that serves as the national children's ambulance for the country. Helping to treat children all across Ireland, BUMBLEance last year released this t-shirt to help raise funds for its ongoing service.
Staying positive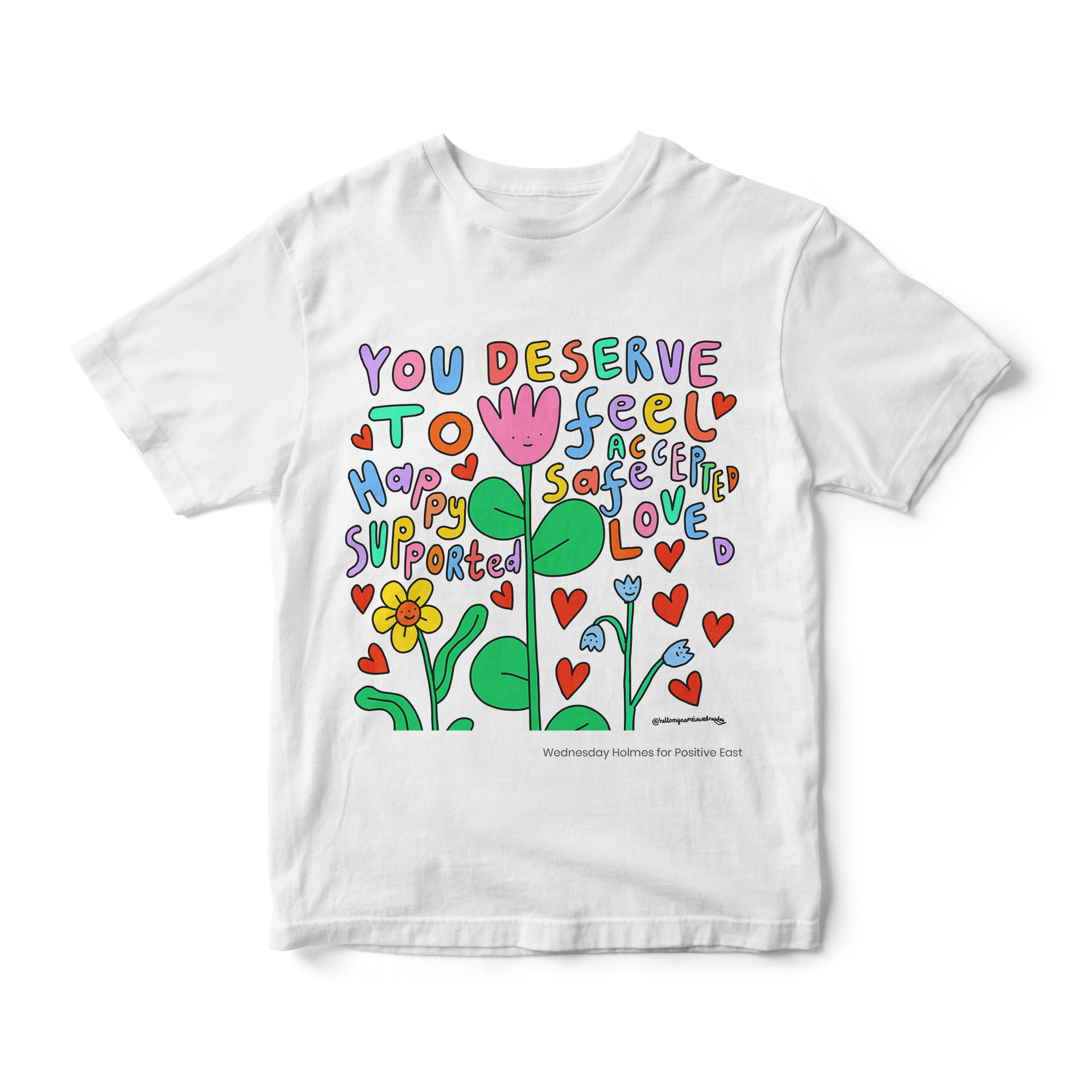 Image courtesy of Wednesday Holmes for Positive East

Designer: Wednesday Holmes
Description: Positive East, an organisation that supports people with HIV, collaborated with 14 artists to produce a series of t-shirts as part of a fundraising drive, including this colourful example from Wednesday Holmes. Pierrot, a UK print and design company, printed the t-shirts.
Pudsey's back for Children In Need
Image courtesy of Children In Need

Designer: Children In Need
Description: Children In Need, the official charity of the BBC, released this t-shirt to mark its fundraising effort in 2020. Featuring the outline of iconic mascot Pudsey, the sales of the t-shirt helped raise over £41m for charity
Interactive fashion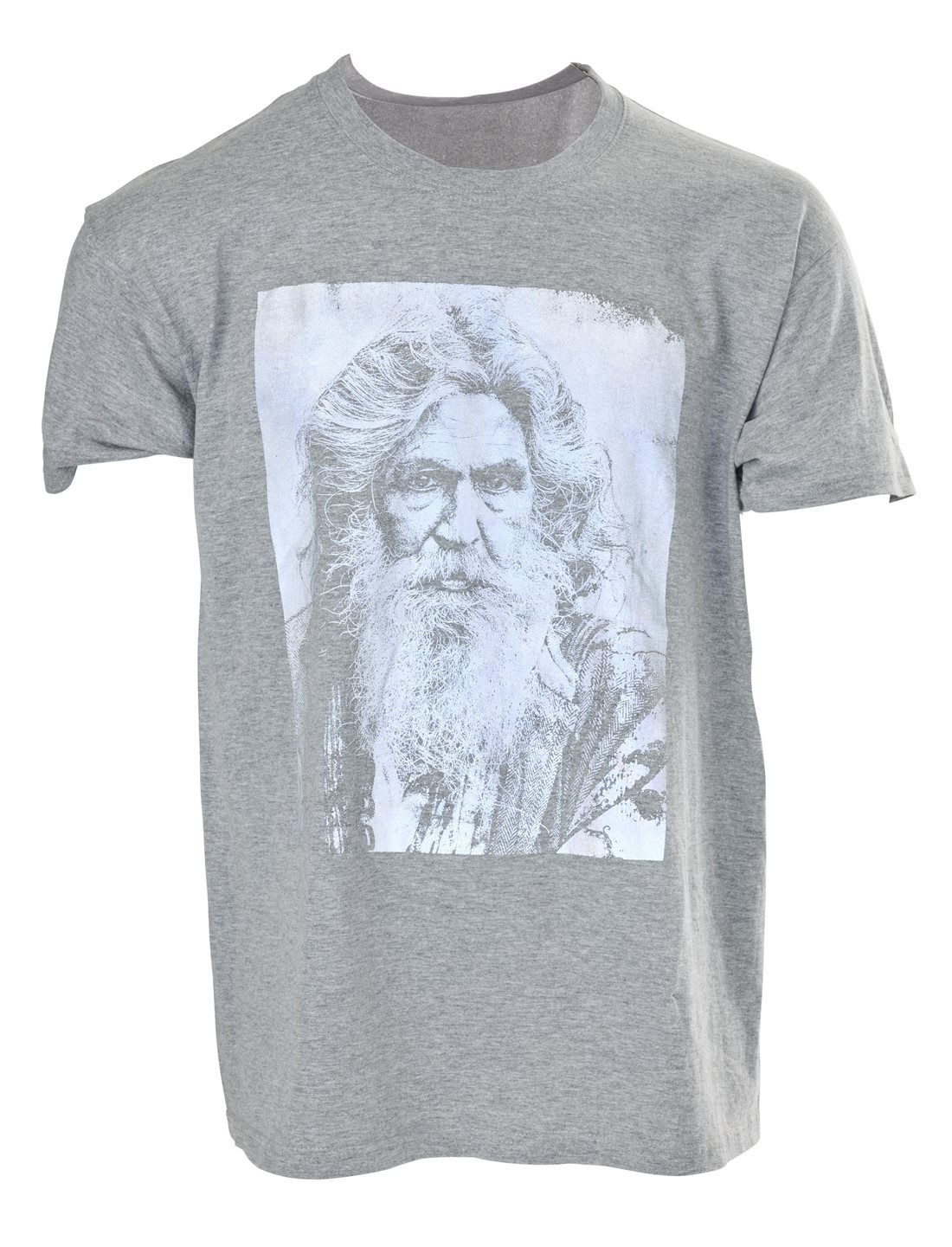 Image courtesy of Mob Square SAS Accademia Serigrafica

Designer: Mob Square SAS Accademia Serigrafica
Description: Our final FESPA Award winner is Mob Square SAS Accademia Serigrafica from Italy, which scooped a Distinction Award for this smartphone interactive t-shirt. Screen printed using adhesive prior to heat pressing reflective bead, the image only becomes fully visible when a smartphone camera flash is triggered.
The show must go on!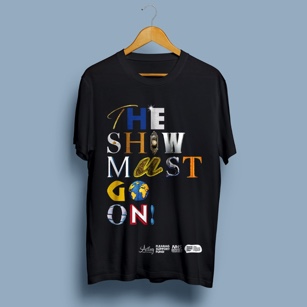 Image courtesy of Theatre Support Fund

Designer: Theatre Support Fund
Description: Launched last year, the Theatre Support Fund was set up to help workers in the theatre sector who have been out of work during the pandemic. As part of fund-raising efforts, the team launched a t-shirt, featuring a design with famous artwork from 16 of the biggest musicals in the West End. So far, the team has raised over £850,000.

Discover the latest innovations in garment printing at the Global Print Expo 2021, Europe's leading exhibition for screen and digital wide format print, textile printing and signage. Discover the latest products, network with like-minded individuals and explore new business opportunites. Register now and use promo code FESH101 ​to receive a discount of 30 euros.
Interested in joining our community?
Enquire today about joining your local FESPA Association or FESPA Direct