Features
Top 20 Printed Packaging in 2016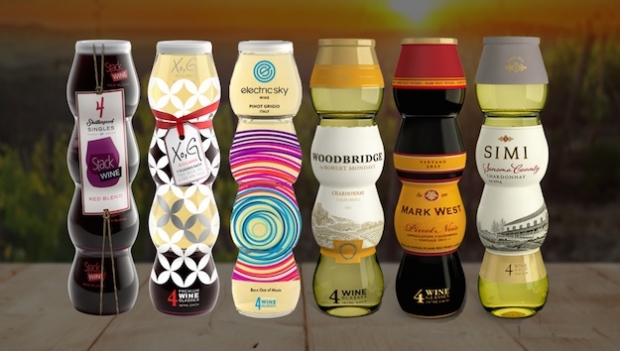 With many market analysts picking out printed packaging as one of the major trends for 2017, FESPA takes a look at some of the best applications in this field from the past 12 months.
Although printed packaging has been around for some time now, it is only really in recent years that print service providers PSPs have started to become more creative in the ways they produce such products.
This trend towards more innovative work comes as brands and retailers look to harness more interest in products, within a market crowded by rivals. Packaging is one of the most useful ways of marketing a product to consumers, without the need to invest more into traditional marketing campaigns.
With this in mind, we have picked out some of the more interesting examples of printed packaging and related applications that not only demonstrates how this media can help promote a product, but also showcase how creative PSPs can be in this sector.
Mr. Peanut turns 100 with limited edition packaging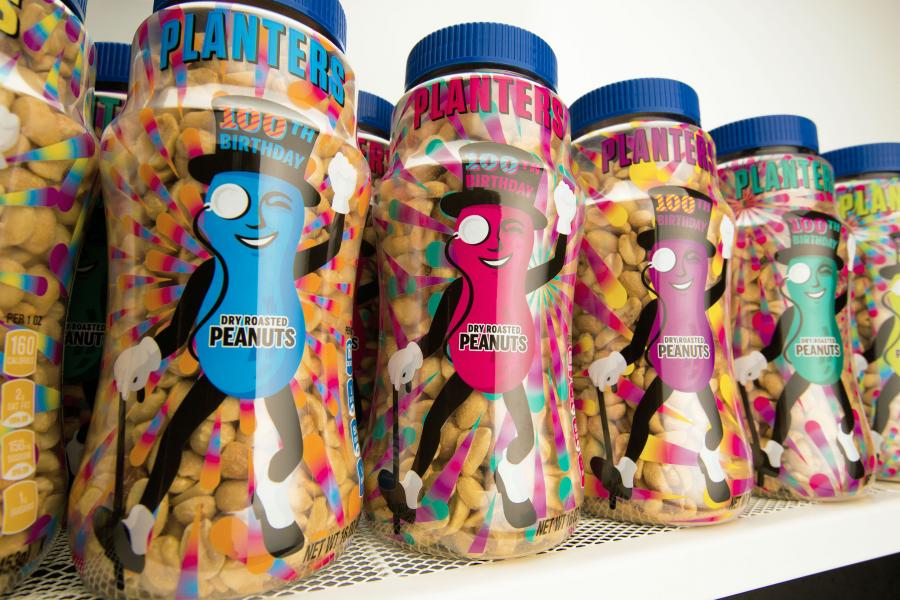 Designer: Mr. Peanut
Description: US snack brand Mr. Peanut turned 100 last year and to celebrate the occasion, the firm came up with three million one-of-a-kind designs for its jars, with no two designs the same. An unnamed converting company utilised its HP Indigo and HP SmartStream Mosaic technology to carry out the job, printing the labels on 50-micron PETg film.
Picture: Courtesy of Mr. Peanut
Grab a pizza the action with Domino's
Designer: Novalia / Domino's
Description: Domino's Pizza teamed up with printed executrices manufacturer Novalia to limited-edition pizza boxes that not only look interesting, but feature technology that allows consumers to sync via bluetooth to either a laptop or smartphone for use with DJ software. Users can select a track and mix songs by pressing the turntables printed on the cardboard box.
Picture: Courtesy of Domino's Pizza
Coca-Cola brings polar bears in from the cold
Designer: Frederic Kahn /Noma Bar / Coca-Cola
Description: Last year, Coca-Cola reintroduced its famous polar bear mascots to its cans and cases during the Christmas period. The bears, which last appeared on Coca-Cola drinks in 2013, have been given an update by designers Frederic Kahn and Noma Bar.
Picture: Courtesy of Coca-Cola
Kingsmoor gets festive with Haribo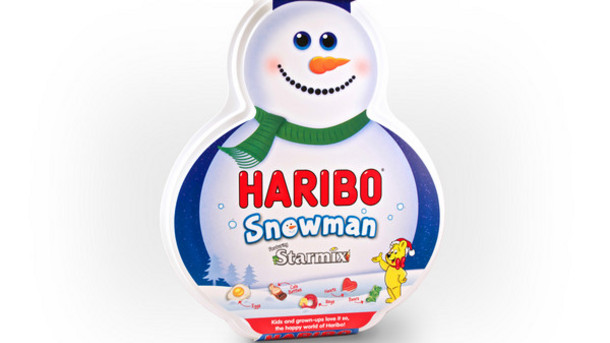 Designer: Kingsmoor Packaging / Haribo
Description: UK firm Kingsmoor Packaging teamed up with confectionary giant Haribo to create this special Christmas product. The tub has a printed outer sleeve carton, and underneath a thermoformed, rigid snowman with embossed features on the lid.
Picture: Courtesy of Kingsmoor Packaging
Adding extra sparkle at Christmas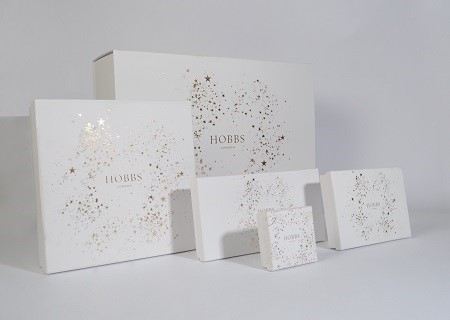 Designer: Keenpac / Hobbs
Description: Another Christmas entrant here is luxury retail packaging specialist Keenpac, which created a bespoke solution for ladies fashion label Hobbs. The range features eight flat-pack one-piece boxes, a flat-pack candle box and six rigid two piece boxes, each of which has printed gold stars embellished with gold foil.
Picture: Courtesy of Keenpac
Jägermeister gets patriotic for Euro 2016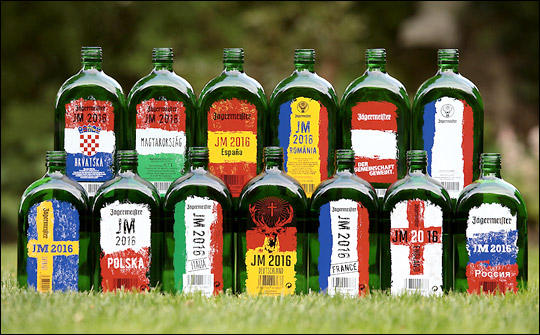 Designer: Jägermeister / PSL Hehlen
Description: Labels form a major part of the printed packaging market. Here, German alcoholic spirit brand Jägermeister produced a limited run of themed bottles for the Euro 2016 national football. The collection of 800,000 70cl bottles were available in 18 screen printed versions, and were printed using UV inks.
Picture: Courtesy of Jägermeister
House of Fraser's got a brand new bag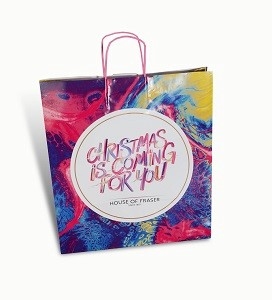 Designer: House of Fraser / Keenpac
Description: Thinking outside the box (no pun intended) of traditional products, this example of House of Fraser's Christmas bag shows how packaging can be more than boxes and packets. Created by Keenpac, the bags were produced from a clay coated, FSC-certified paper with water-based inks, and are fully recyclable.
Picture: Courtesy of Keenpac
HP hails Oreo for 'intelligent' digital print packaging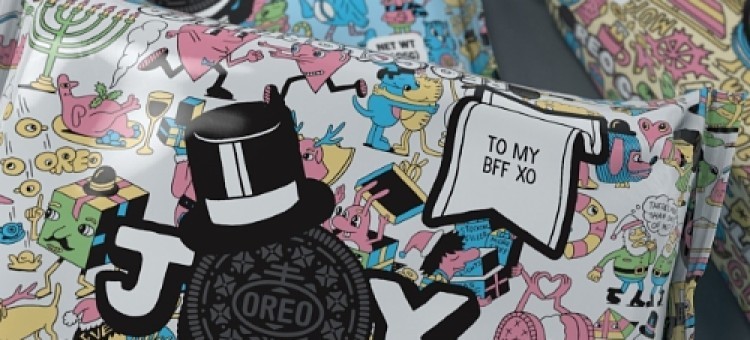 Designer: Mondelēz
Description: HP paid tribute to Oreo after the biscuit brand's parent company Mondelēz launched 'Oreo Colorfulled', a campaign that invited consumers to either colour in basic black and white products online and have it printed, or take delivery of the products and colour them in at home with special pens. The packets could be sent as gifts and personalised with names tags.
Picture: Courtesy of Mondelēz
Pedal, or packaging, power?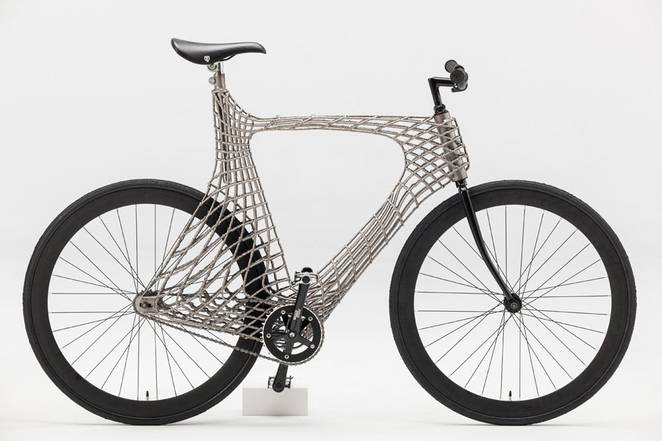 Designer: VanMoof
Description: Last year, Dutch bicycle company VanMoof came up with a unique idea to use printed packaging to protect its products when being delivered to customers. The firm designed delivery boxes featuring a picture of a television to encourage shipping companies to be more careful with the package.
Chief executive Ties Carlier told Business Insider delivery firms know that if they damage a TV, it creates more work for them, so by giving the illusion there is a TV in the box, they are likely to be more careful and not damage the bikes inside.
Picture: Courtesy of VanMoof
3D print helps craft beer stand out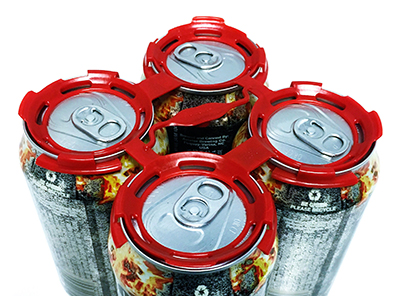 Designer: Roberts PolyPro
Description: Roberts PolyPro used 3D printers to produce can carrying handles for two, four and six packs of craft beer. The high-density-polyethylene (HDPE) handles are 100 per cent recyclable and use 30 per cent less plastic than traditional style handles.
Picture: Courtesy of Roberts PolyPro
Disney claims market-first with sustainable packaging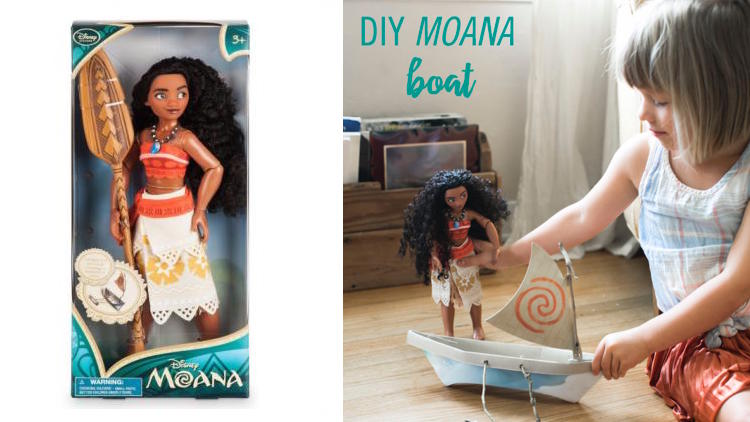 Designer: Walt Disney Co. SmartPackaging Initiative
Description: Disney looked to address the increasing demand for sustainable products by creating this innovative packaging solution, which it said is a first for the toy industry. The package for the doll, produced to mark the launch of new animated film 'Moana', features a paperboard component made of 70 per cent recycled content and printed with vegetable-based ink, while PET was used for the window.
While the main advantage of this approach is that the packaging can be widely recycled, children can also transform the box into a boat for the doll.
Picture: Courtesy of Packaging Digest / Babble / Disney
Doritos encourages US youngsters to vote with special packets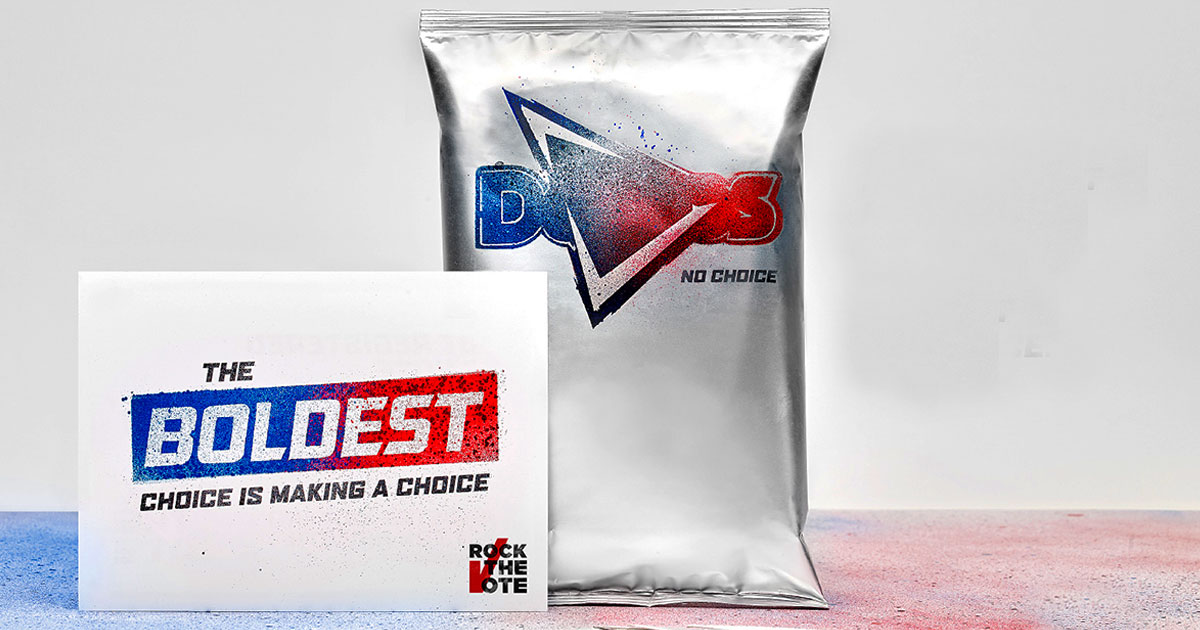 Designer: Doritos
Description: Last year, Doritos ran a special campaign urging Millennials during the US to register to vote in the Presidential election. The crisp firm designed a plan snack, complete with a red and blue logo, and the words 'No Choice', with the company explaining that, "no taste, no crunch and no chips illustrates that, if you don't make a choice, you don't get a choice".
Picture: Courtesy of Doritos
Opinion split on new packaging option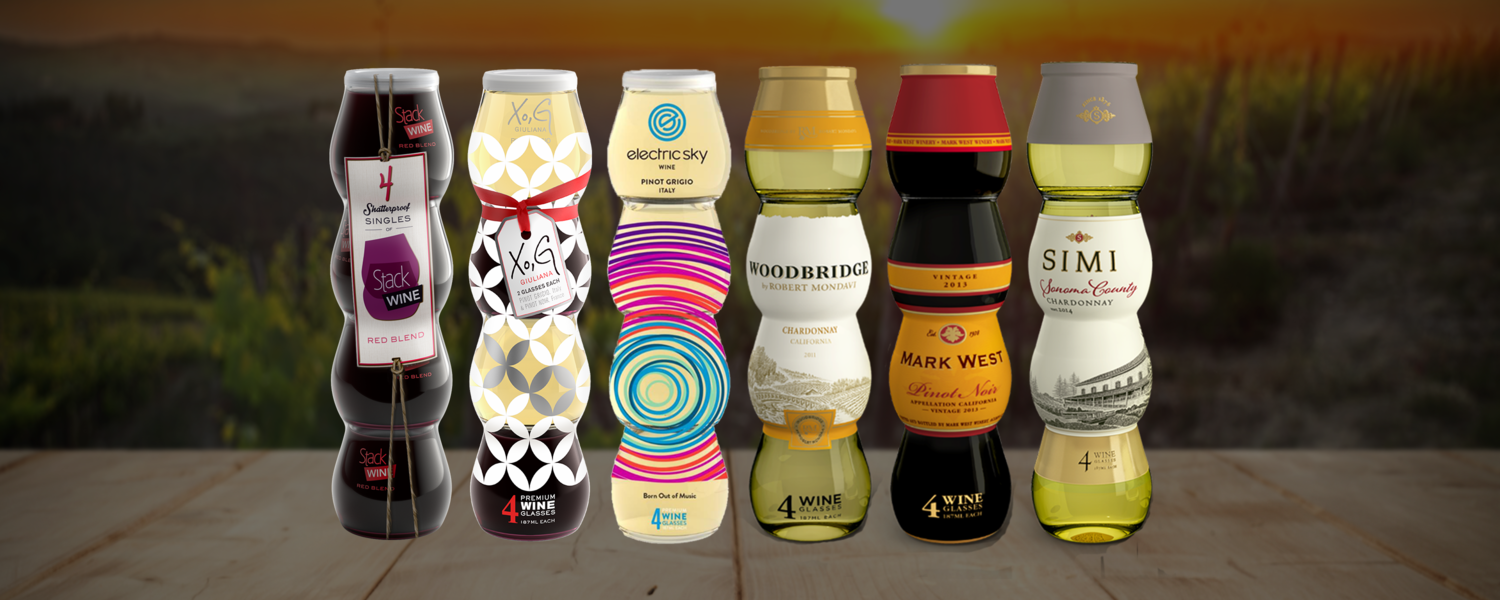 Designer: StackTek
Description: US firm StackTek utilised print in its new packaging solution, which sees a traditional wine bottle transformed into break-apart, single-serve glasses. Using BPA-free PET, 750ml of wine is split into four single servings, with each glass featuring a printed section that, when put back together, form a larger image.
Picture: Courtesy of StackTek
Print on the move?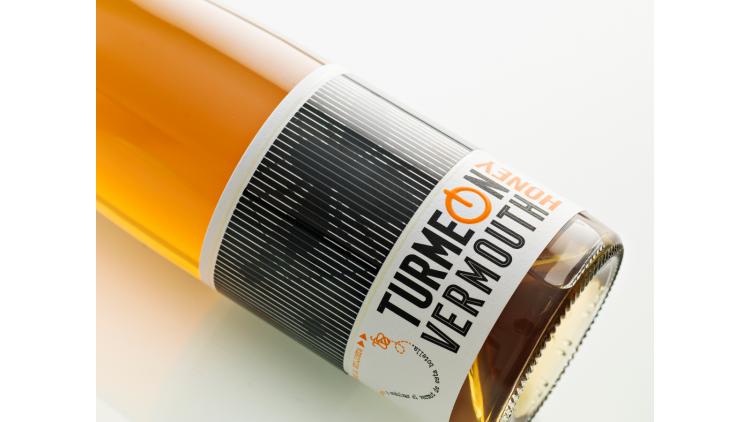 Designer: Turmeon Vermouth / Coreti / Graficas Z
Description: Wine brand Turmeon Vermouth was able to create a special bottle label that gave the illusion of a moving image. A semi-transparent wraparound was overlaid on top of a printed paper label, which, when rotated, makes it seem as if the graphics are animated.
The Pac-Man label won a People's Choice Award at HP Indigo's EMEA Inkspiration Awards competition.
Picture: Courtesy of Turmeon Vermouth
Young's Seafood goes traditional with newspaper packaging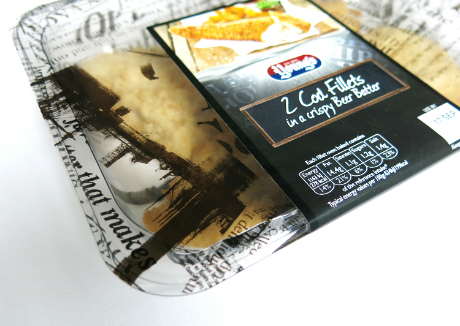 Designer: Linpac / Young's Seafood
Description: Young's Seafood teamed up with packaging firm Linpac to produce a modified atmosphere pack to resemble traditional newspaper wrapping for one of its fish products. Newspaper graphics were laminated to transparent rPET sheet during the Linpac tray thermoforming process, with a high barrier film lid heat sealed at the point of packing to produce food-safe packaging.
Picture: Courtesy of Linpac
Egg-cellent work from Karbest and Stora Enso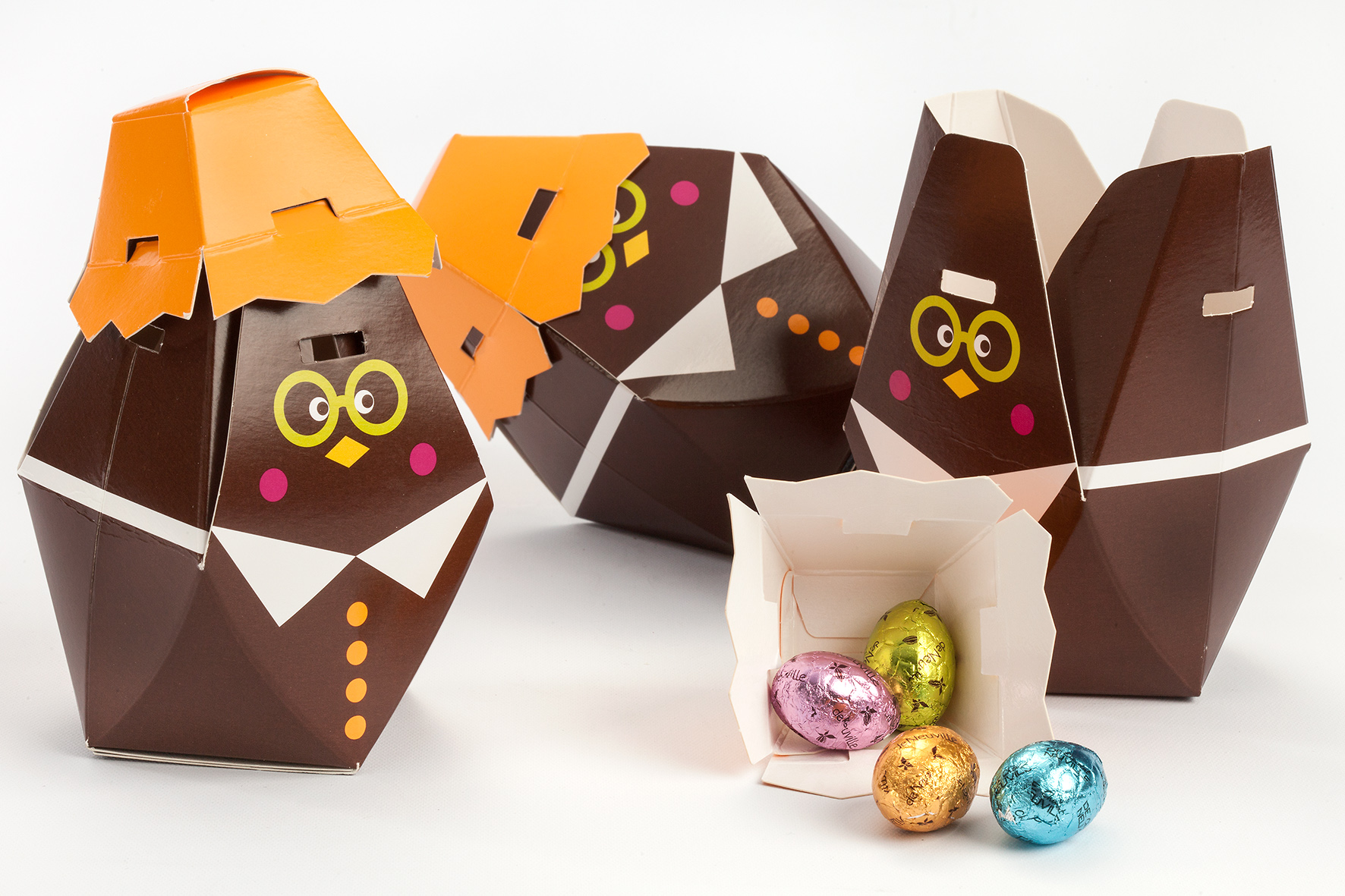 Designer: Karbest / Stora Enso
Description: De Neuville's Egg Box, produced by Karbest and Stora Enso, won top prize in the Pro Carton 2016 Confectionary category. The cartonboard 'chicks', which do not feature any sort of plastic packaging, were designed to resemble Easter eggs and used to house small chocolate eggs.
Picture: Courtesy of Pro Carton
Nude Brand Creation races ahead with Newmarket Gin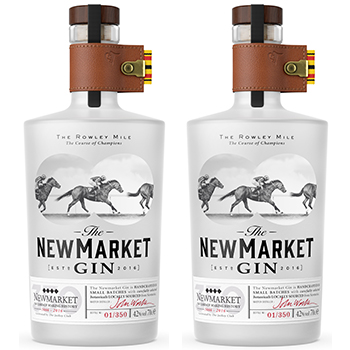 Designer: Nude Band Creation
Description: Nude Band Creation picked up a Spirits Designs Masters award last year for its work with The Newmarket Gin, which celebrates the history of UK racecourse Newmarket. The paper label on the bottle bears information about how the spirit was crafted of the spirit and designed to look like old horse race betting slips.
Picture: Courtesy of Nude Band Creation
P&P Promotion takes Gold at FESPA Awards 2016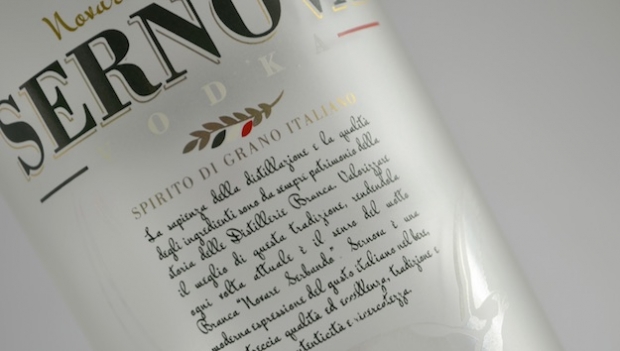 Designer: P&P Promotion
Description: At the FESPA Awards 2016, P&P Promotion won the Gold prize in the category of 'Glass, Ceramics' Metal and Wood' for the design and packaging of a Sernova vodka glass bottle.
After being fully glazed using the firm's 'Molecular change of glass colour' treatment, the bottle was printed in six colours – at the same time – on its conical section substrate. Dark green, white, red, metallic gold, brown and pure gold all featured.
Picture: Courtesy of P&P Promotion
Bud Light takes unique approach with HP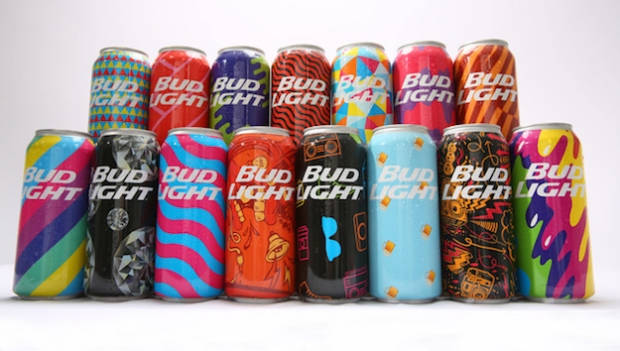 Designer: Anheuser-Busch / Bud Light
Description: Anheuser-Busch used HP technology to decorate 200,000 Bud Light cans, each with its own unique design. The HP SmartStream Mosaic software was used to manipulate the designs through an algorithm, while Bud Light was able to use a HP Indigo WS6800 to carry out the printing process.
Picture: Courtesy of Bud Light
Disaronno unveils latest fashion-inspired packaging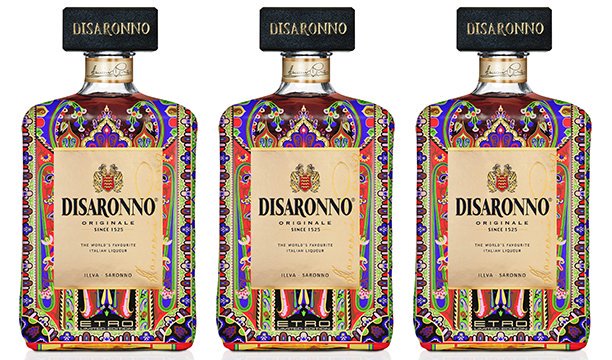 Designer: Disaronno / Etro
Description: Last year, Disaronno continued its popular fashion-focused limited edition initiative with a bottle inspired by Etro. The bottle was available in six mini formats, with each featuring a coordinated design. Disaronno previously worked with Versace, Moschino and Roberto Cavalli on the initiative.
Picture: Courtesy of The Spirits Business
From the examples featured here, its is easy to see how much innovation there is in the modern print packaging sector, as well as the potential for growth in this market. Much of this creativity would not be possible without the use of specialist printing techniques during the production process.
FESPA will be paying tribute to this contribution at FESPA 2017 this year, which runs from May 8-12 in Hamburg, Germany. One of the main attractions at the event will be the dedicated 'Digital Print for Corrugated Packaging and Display Conference', where visitors will be able to learn more about the opportunities for print companies in the digital corrugated packaging market.
Taking place on May 9, the event will see experts in corrugated packaging offer visitors an insight into the role print has to play in this sector, as well as advice on how they can be successful in this market.
For more information, visit www.fespa2017.com.
Interested in joining our community?
Enquire today about joining your local FESPA Association or FESPA Direct