Features
Top 20 Packaging Applications of 2018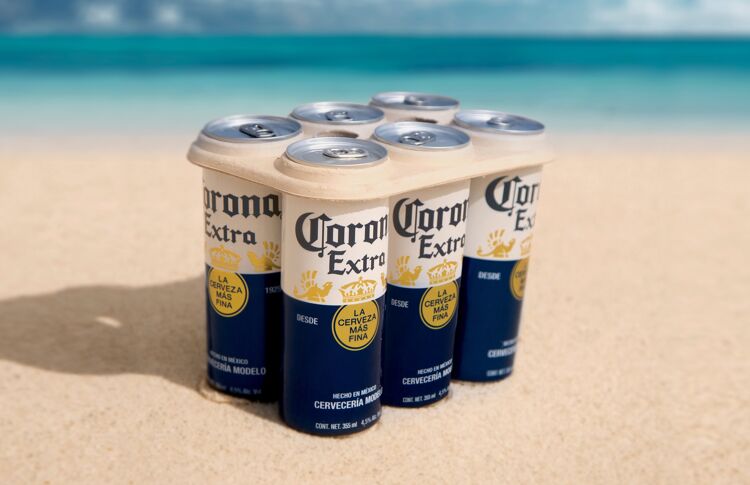 FESPA.com takes a look back over the last 12 months to pick out some on the most creative and innovative applications from the printed packaging market…
Packaging has been a major talking point in recent years, with consumers being urged to recycle as much as they can in order to help protect the environment around them.

From paper-based packaging products such as cardboard, corrugated and labels, through to glass, aluminium and plastics, there are plenty of opportunities in this market, boosted by a drive to make products as sustainable as possible.

Here, FESPA.com picks out some of the most creative packaging products from the past year, including some that demonstrate significant advances in terms of environmentally friendly solutions.
Innovation that's clear to see with Mondi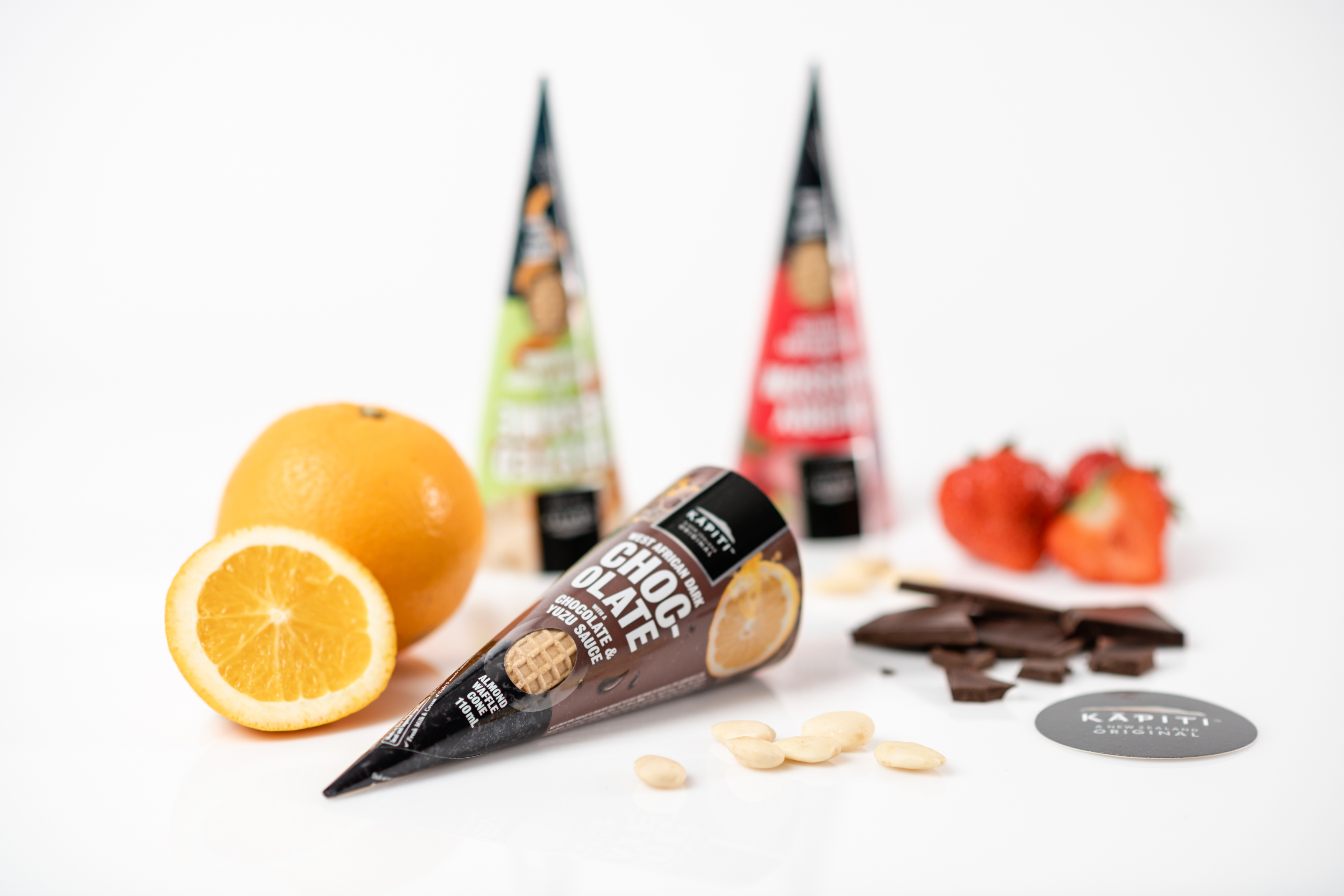 Image courtesy of Mondi Kalenobel
Designer: Mondi Kalenobel
Description: Turkish flexible packaging manufacturer Mondi Kalenobel, part of Mondi, took on this challenging project, producing ice cream packaging with a plastic window that allows consumers to see inside for Oexmann. The oval clear window on the cone sleeve measures is made of biodegradable film, in line with a specific request from Oexmann.
Heinz reignites tomato vegetable vs. fruit debate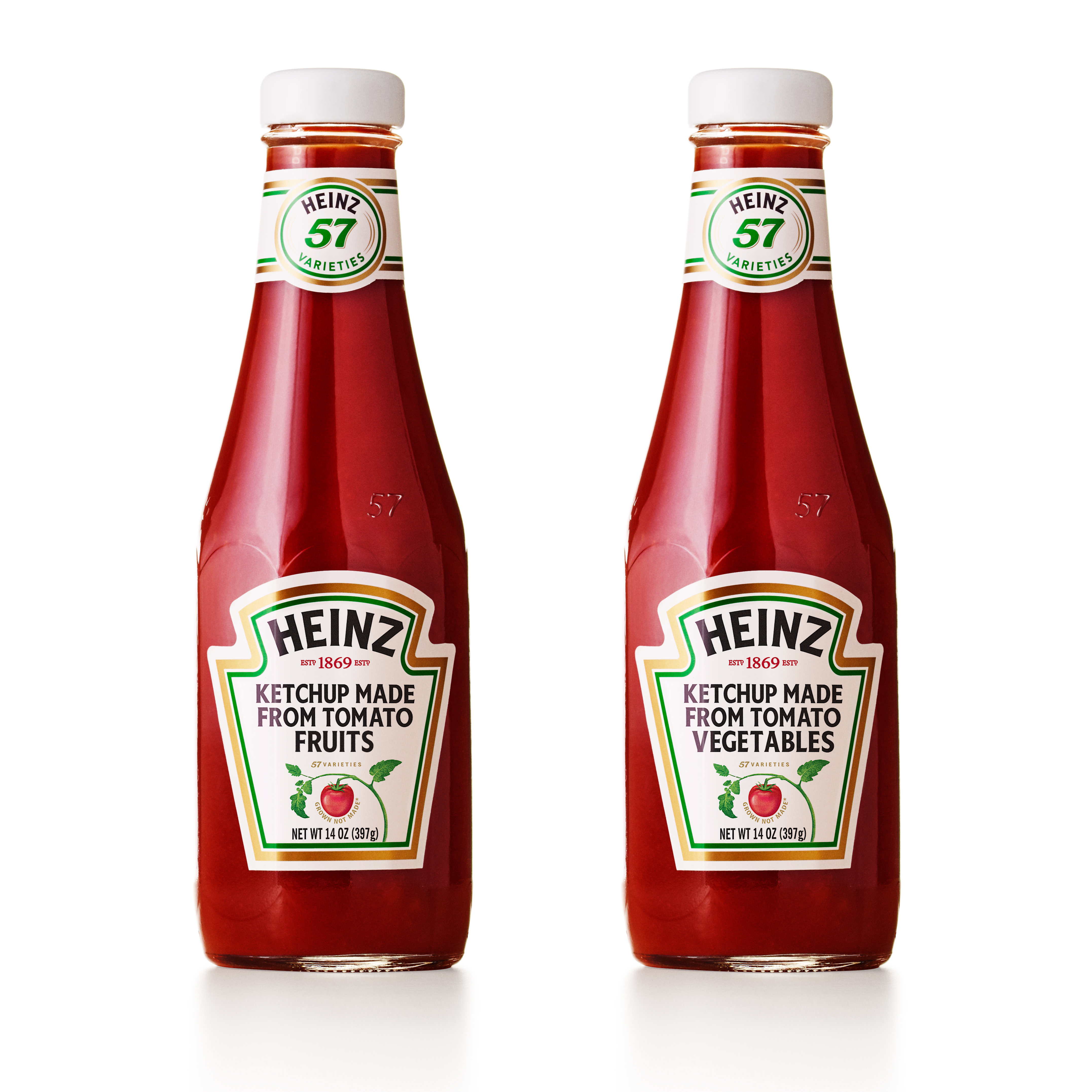 Image courtesy of Kraft Heinz
Designer: Kraft Heinz
Description: Global foods brand Kraft Heinz celebrated World Tomato Day in 2018 by introducing a limited range of bottles, while reopening a debate as to whether a tomato is a fruit or a vegetable. A label on one bottle states 'Ketchup Made From Tomato Fruits', and the other 'Ketchup Made From Tomato Vegetables'. Who wins? You decide…
Fanta goes fang-tastic!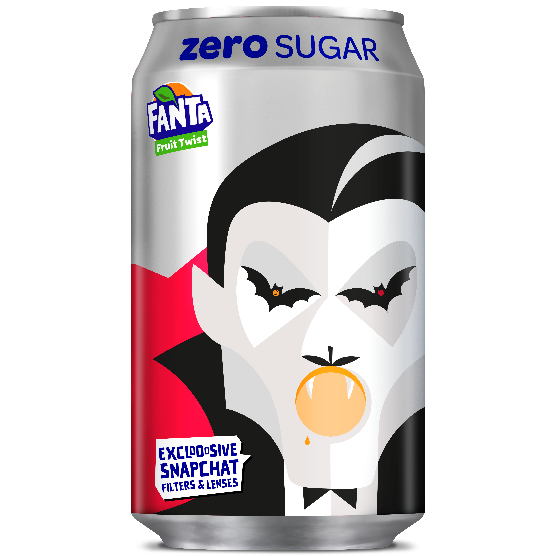 Image courtesy of Coca-Cola Great Britain
Designer: Coca-Cola Great Britain
Description: Coca-Cola-owned Fanta rebranded its cans to celebrate Halloween in 2018. The limited edition cans were available in four styles, each depicting a famous Halloween character, including a vampire in this example. All of the cans also carried QR codes, with access to exclusive Snapchat filters and lenses.
Danone sets Danish first with 100% recyclable bottle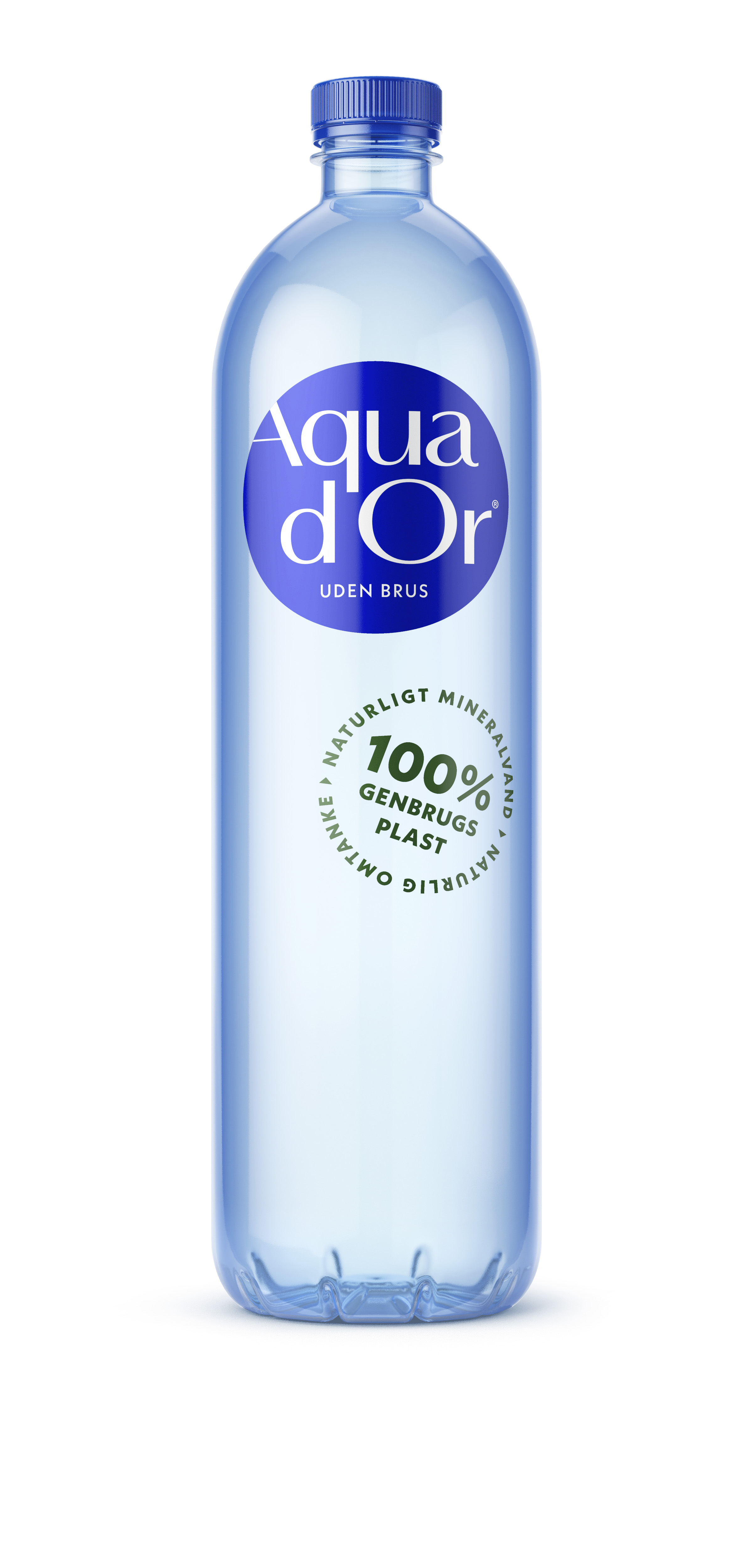 Image courtesy of Danone
Designer: Danone / Aqua d'Or
Description: Danone-owned Aqua d'Or became the first beverage company to develop and subsequently launch a printed bottle made of 100% recycled PET in Denmark. Aqua d'Or is now looking to build on this by producing all of its bottles from 100% recycled material by 2021, as well as to collect and recover 100% of the material that is being used for bottles by 2022.
Johnnie Walker backs women's causes Black Label The Jane Walker Edition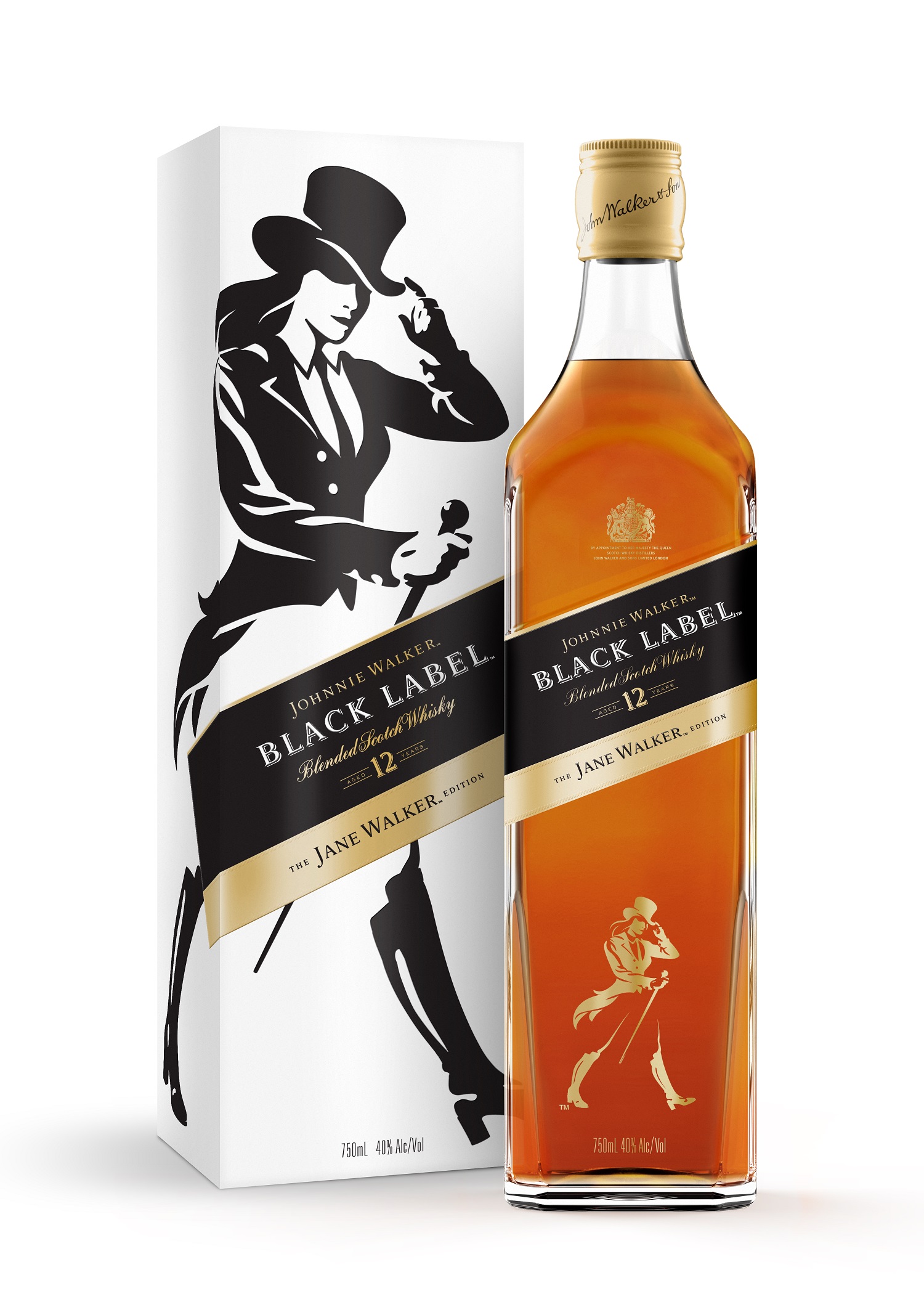 Image courtesy of Diageo
Designer: Diageo / Johnnie Walker
Description: Drinks giant Diageo launched the 'Johnnie Walker Black Label The Jane Walker Edition' as part of an effort to champion women's causes around the world. Johnnie Walker donated $1 for every bottle sold, with a total donation of up to $250,000 (£193,600/€224,300). The labelled bottle comes complete with printed cardboard packaging.
SAC Serigrafia is the People's Choice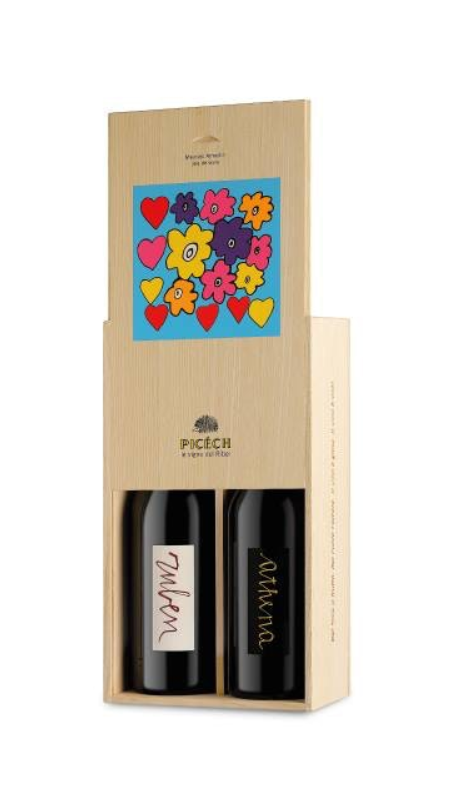 Image courtesy of SAC Serigrafia
Designer: SAC Serigrafia
Description: SAC Serigrafia picked up the People's Choice Award at the 2018 FESPA Awards for this project, where it decorated a wooden wine box. SAC Serigrafia used screen printing in eight fluorescent colours for the project.
Lighting up the market with Keetronics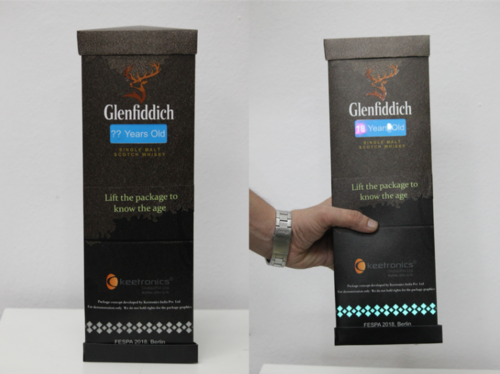 Image courtesy of Keetronics
Designer: Keetronics
Description: Also going home with an honour at the 2018 FESPA Awards was Keetronics, which won a Bronze Award in the 'Functional Printing' category for this smart package for whiskey brand Glenfiddich. The box features a screen-printed touch sensor so that when the consumer holds the packaging, it glows via an integrated LED lighting system.
el Jimador scores a World Cup winner with NFC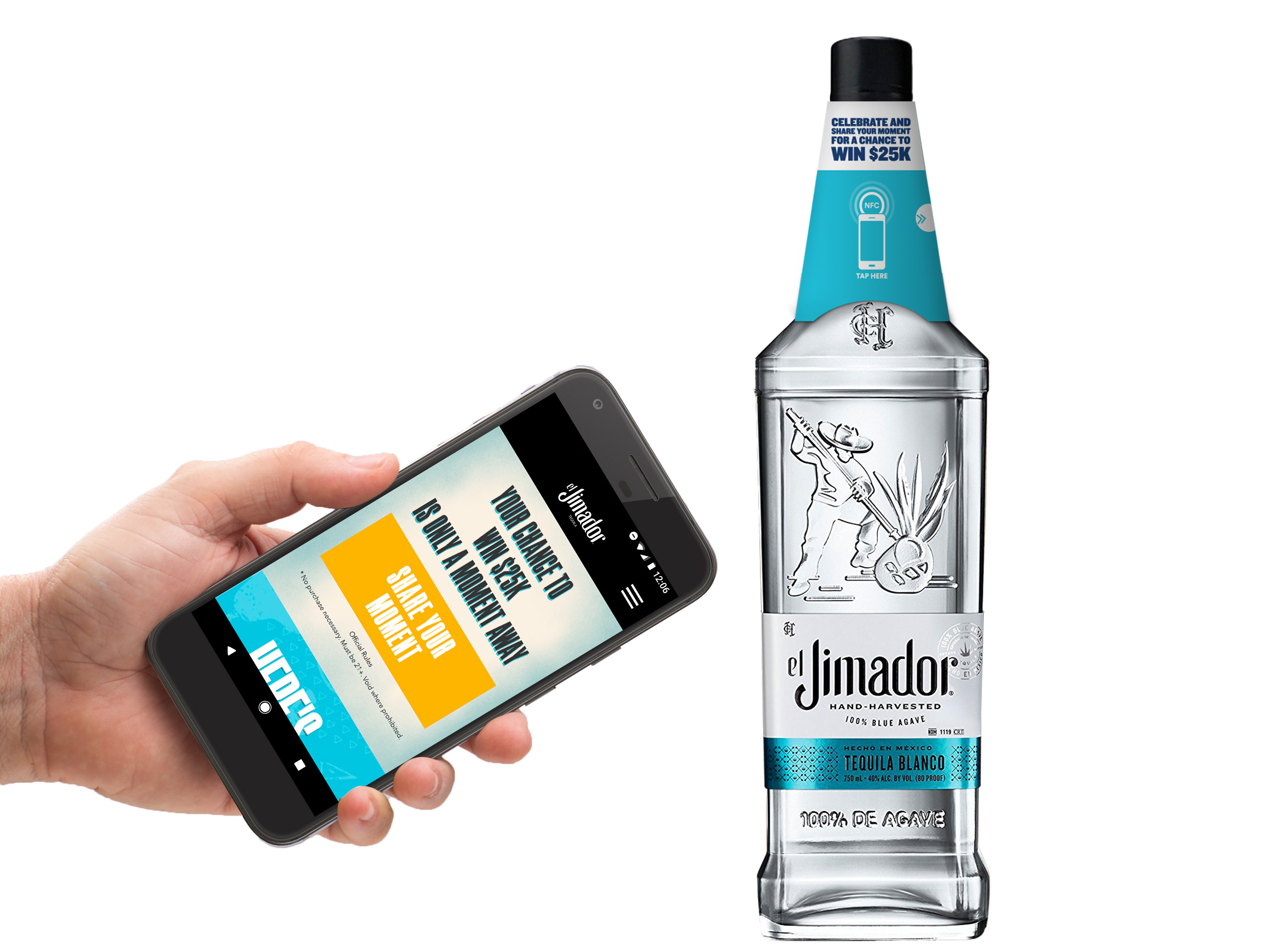 Image courtesy of Thin Film Electronics ASA
Designer: Thin Film Electronics ASA / Tequila Herradura
Description: Mexico-based distiller Tequila Herradura joined forces with near field communication specialist Thin Film Electronics ASA to introduce new, printed technology to its el Jimador tequila bottles for the 2018 Fifa World Cup. el Jimador incorporated NFC tags in custom bottle-neckers that, when tapped with a smartphone, customers could instantly submit their favourite football story for a chance to win a host of prizes.
Nestlé in the Loop with reusable packaging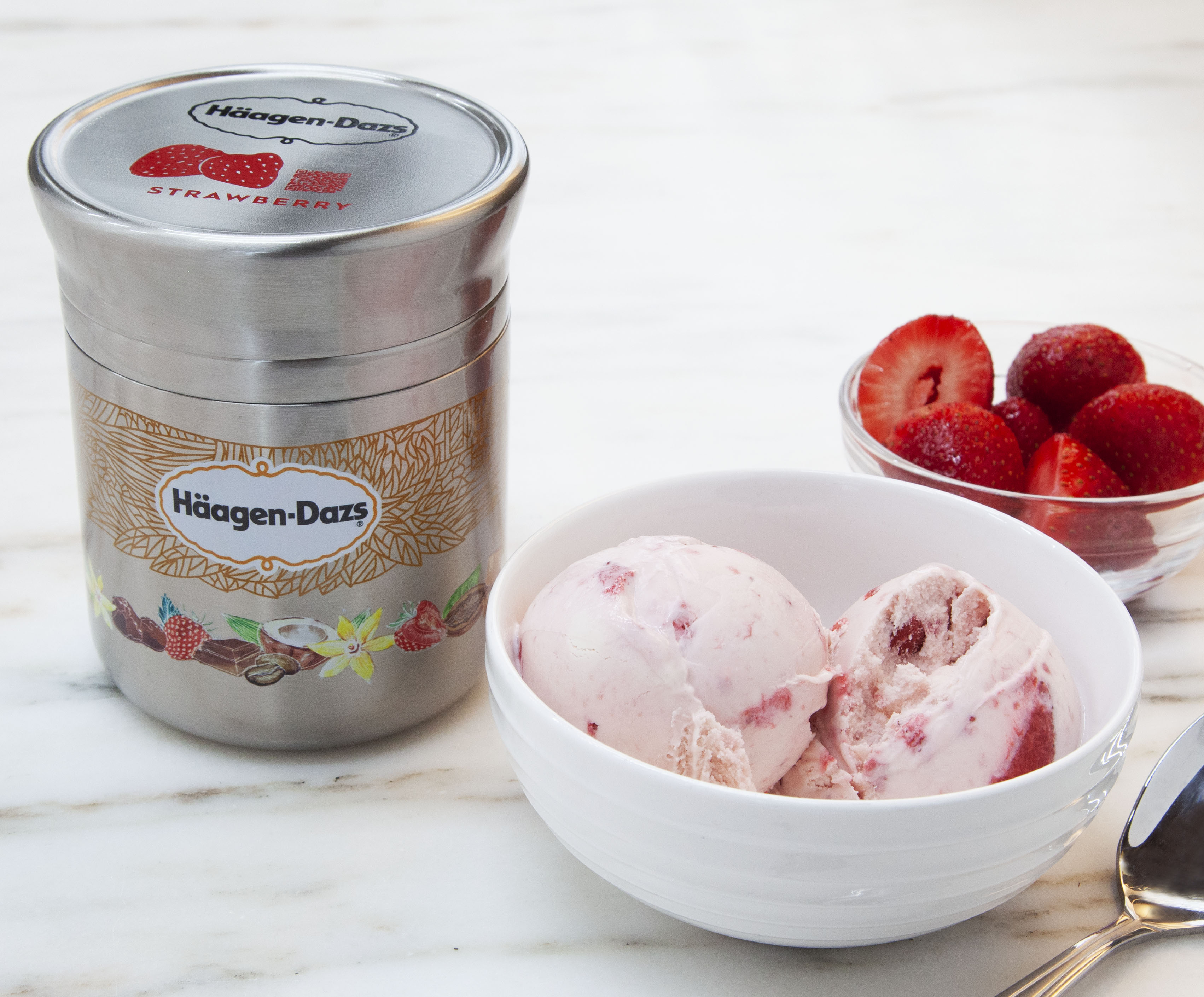 Image courtesy of Loop
Designer: Nestlé / Loop
Description: Food giant Nestlé joined forces with subscription home delivery service Loop to develop reusable, printed packaging for its Häagen-Dazs brand. Loop customers can purchase a range of Häagen-Dazs products and Loop will then deliver the items before returning to collect the used packaging, cleaning it and refilling it ready for next time.
Cleaning up with Procter & Gamble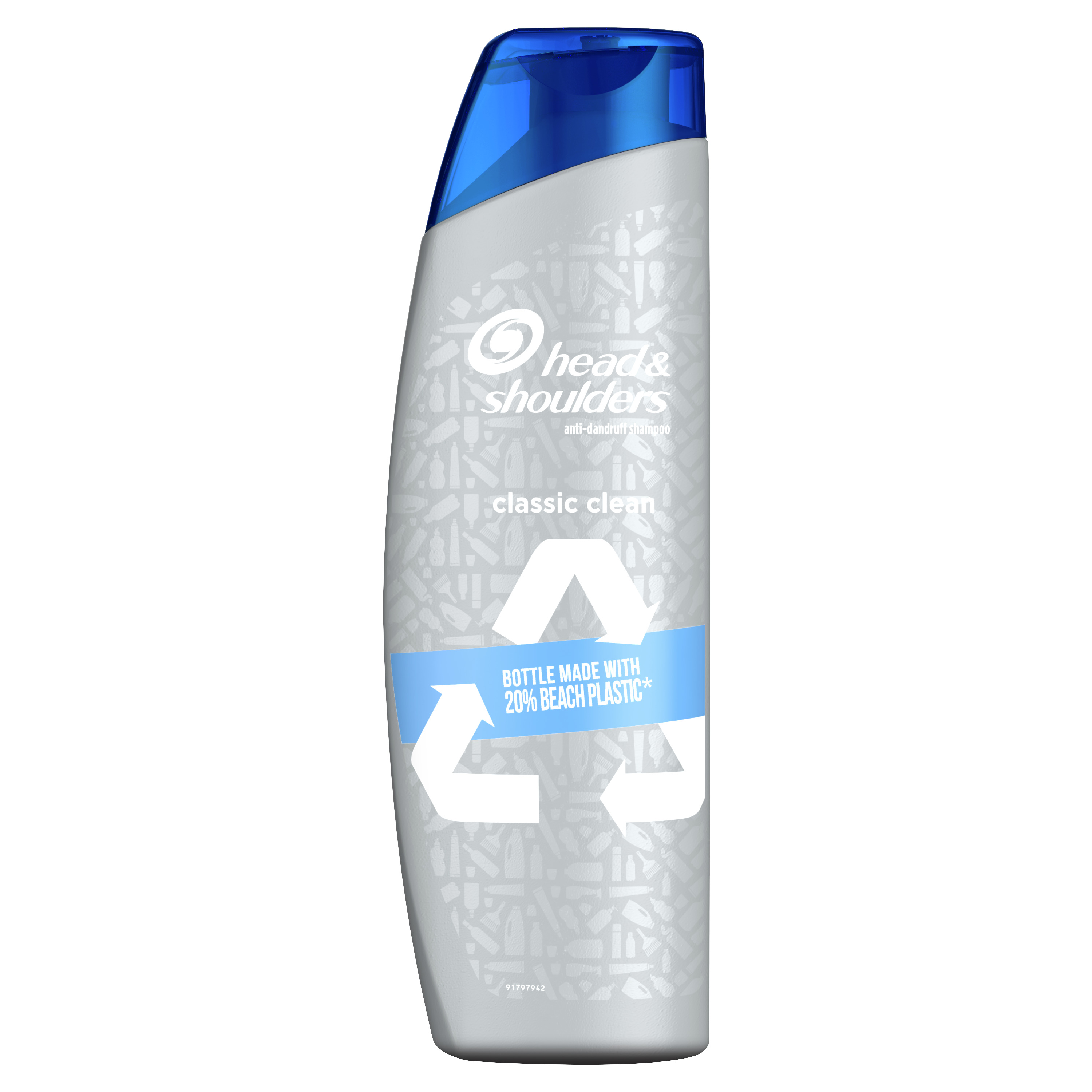 Image courtesy of Procter & Gamble
Designer: Procter & Gamble
Description: Consumer goods giant Procter & Gamble launched a new bottle for its Head & Shoulder shampoo, made from 100% recycled plastic. The printed bottle was available exclusively at Tesco and produced in partnership with TerraCycle.
Zapping into the market with SIG

Image courtesy of SIG
Designer: SIG / Zappar / Elmhurst
Description: SIG teamed up with augmented reality specialist Zappar to create printed packaging that people can interact with. Consumers can download the Zappar app onto a tablet or smartphone and scan the pack to access more information about the product. SIG debuted the technology on a pack for Elmhurst's new plant-based protein drink.
It's always the real thing with new-look Coca-Cola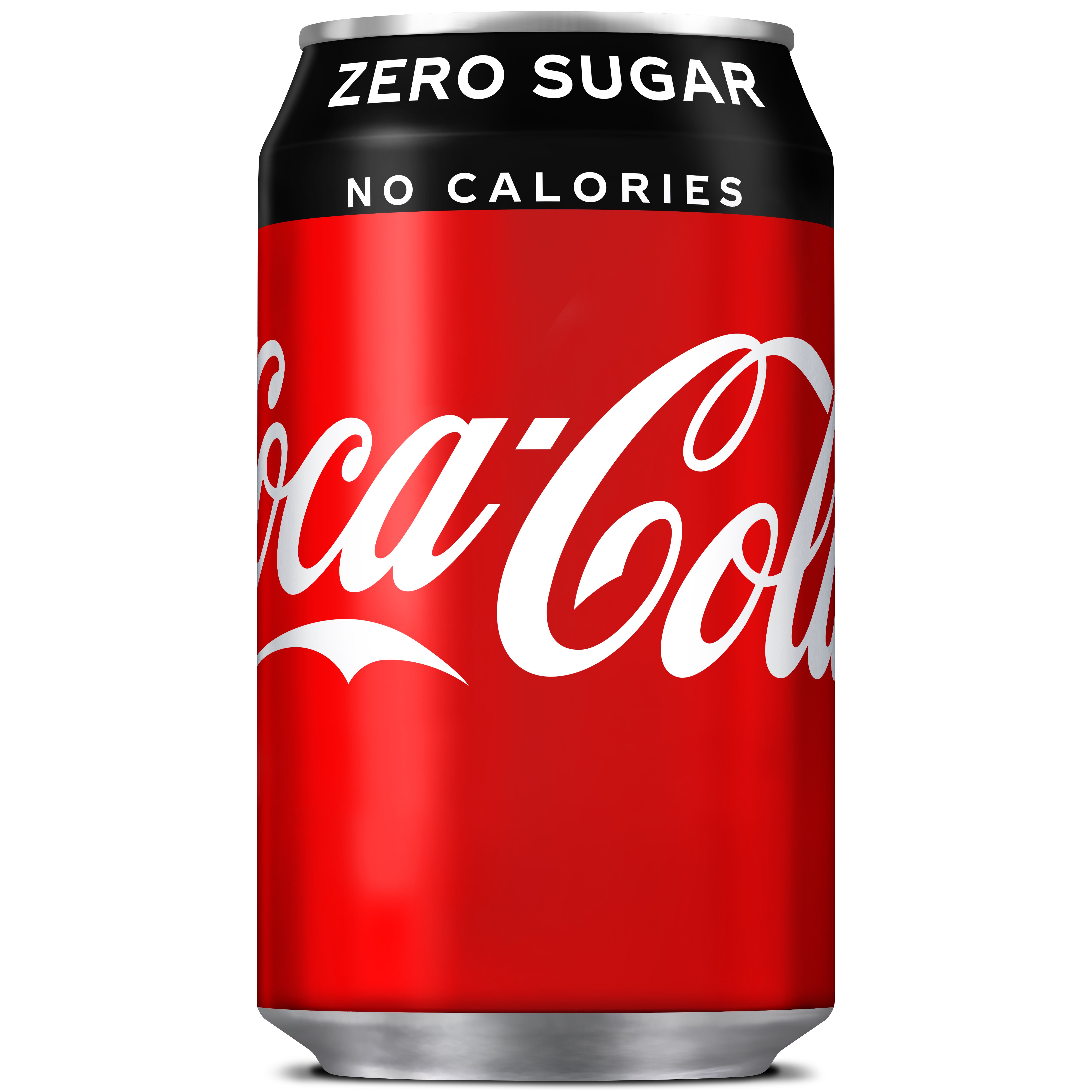 Image courtesy of Coca-Cola Great Britain
Designer: Coca-Cola
Description: Giving a fresh look to one of the most famous brands in the world is no easy task, but Coca-Cola did just that in 2018 by revealing a new design for its Coca-Cola original taste and zero sugar ranges. Printed bottles and cans now feature the iconic Coca-Cola red, with a coloured band across the top of the bottle or can to denote whether it is the original taste or zero sugar.
Fresnels is the toast of packaging town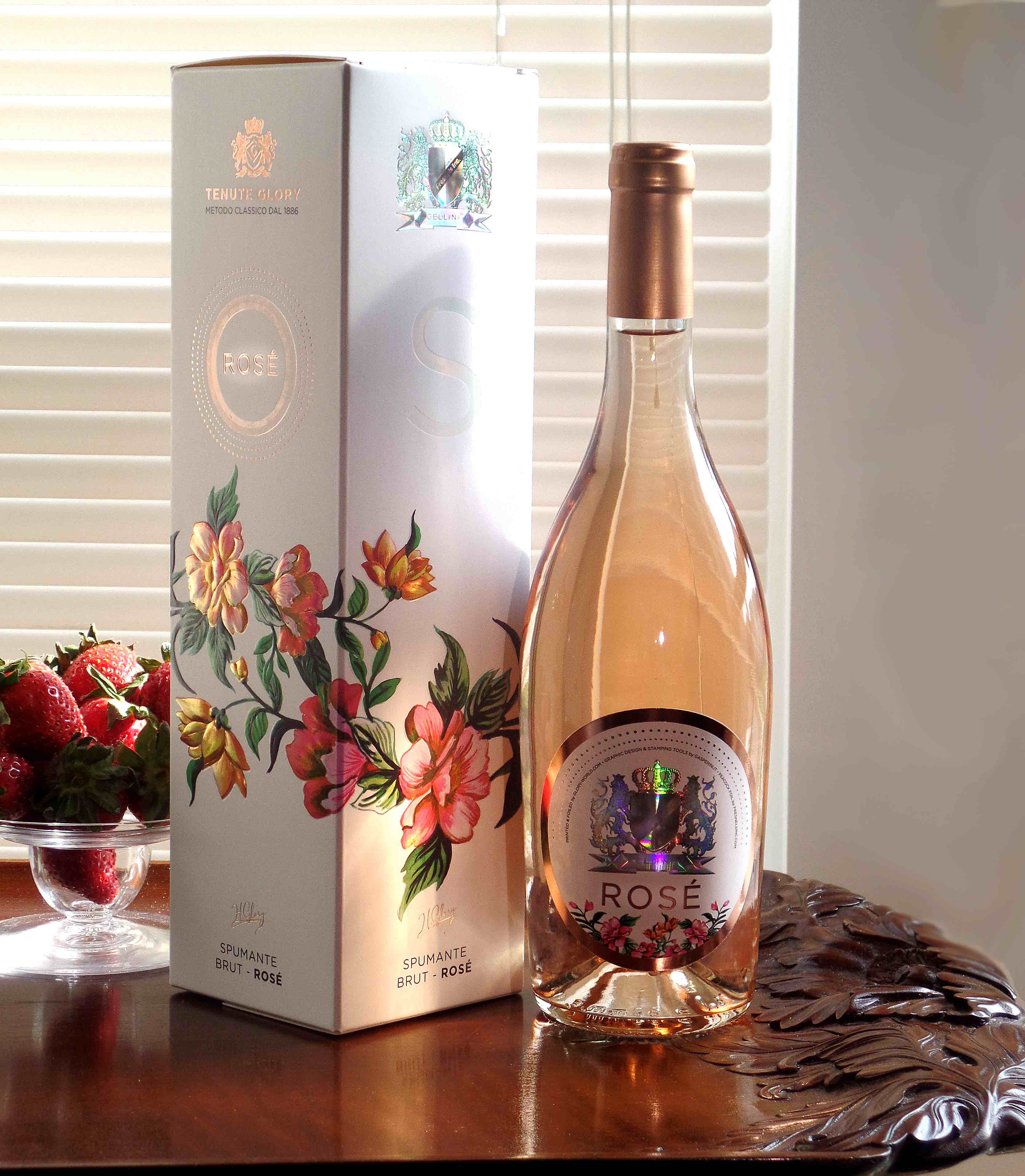 Image courtesy of Fresnels
Designer: Fresnels
Description: Fresnels Innovations developed this new recyclable folding carton, featuring a number of special effects. The Cellini crest on the carton and label were created using proprietary digital technology and applied as hot stamping foil in register with the print. Fresnels' colour shifting Peacock foil was then applied over the printed flowers.
Ringing in the Year of the Dog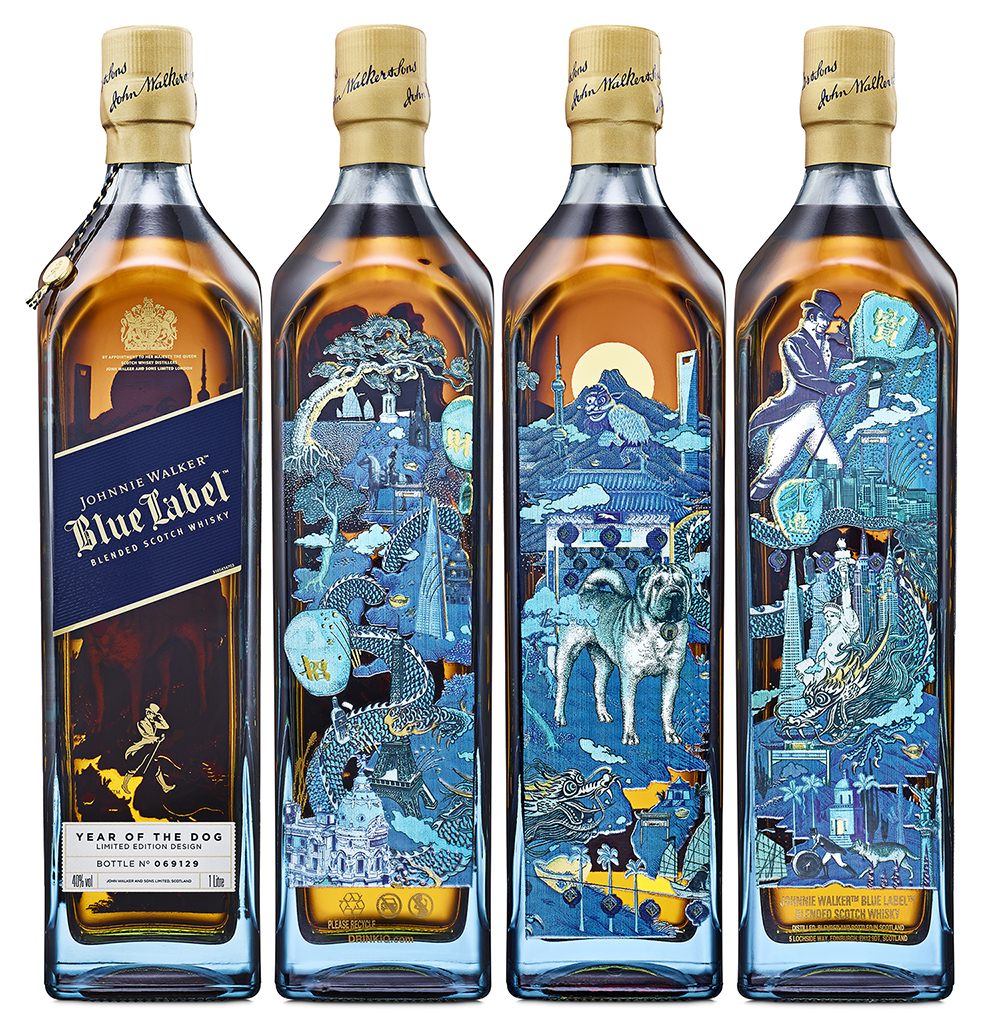 Image courtesy of Diageo​
Designer: Diageo / Johnnie Walker
Description: Diageo and Johnnie Walker feature again for this limited edition bottle design, produced to mark the Year of the Dog. This annual limited-edition series honours each Lunar New Year with a commemorative bottle inspired by the Chinese Zodiac.
Costa Coffee celebrates Pride with coloured cups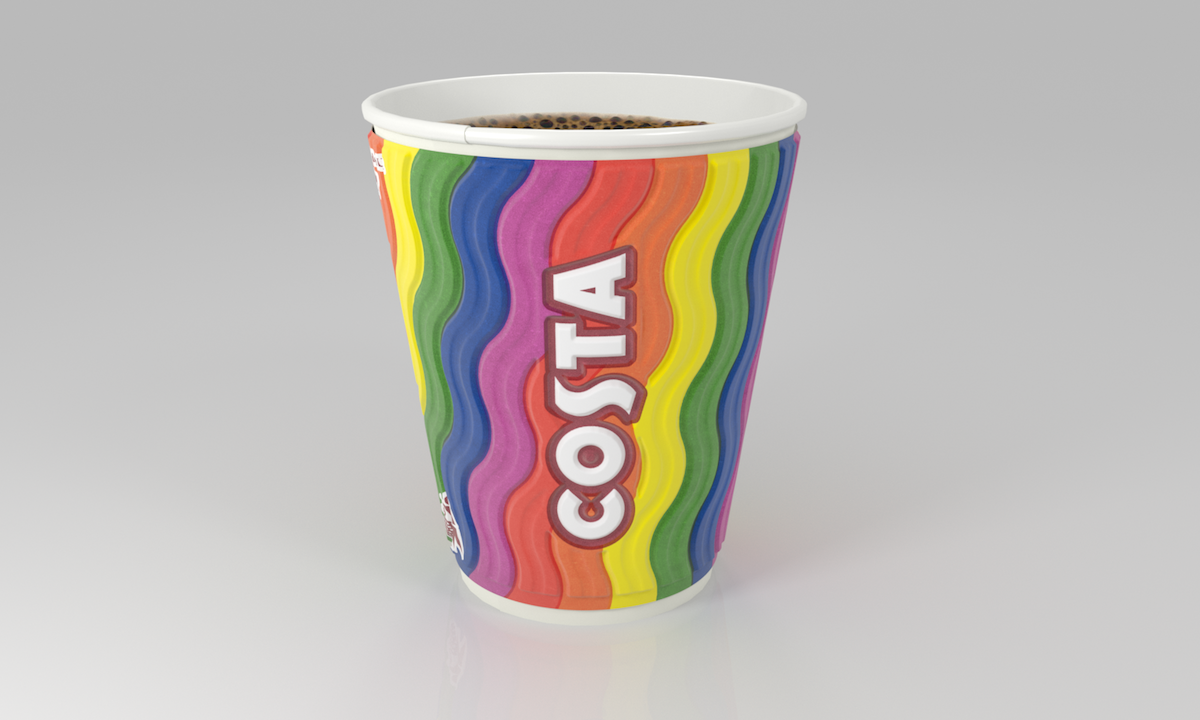 Image courtesy of Costa Coffee
Designer: Costa Coffee
Description: Coffee shop chain Costa displayed its support for Pride in the UK by customising its cups to feature rainbow colours. The limited-edition Pride cups were available for a short time at selected stores in Edinburgh, Essex, London, Glasgow, Brighton, Leeds, Manchester and Cardiff.
Corona sets world-first with cardboard packaging initiative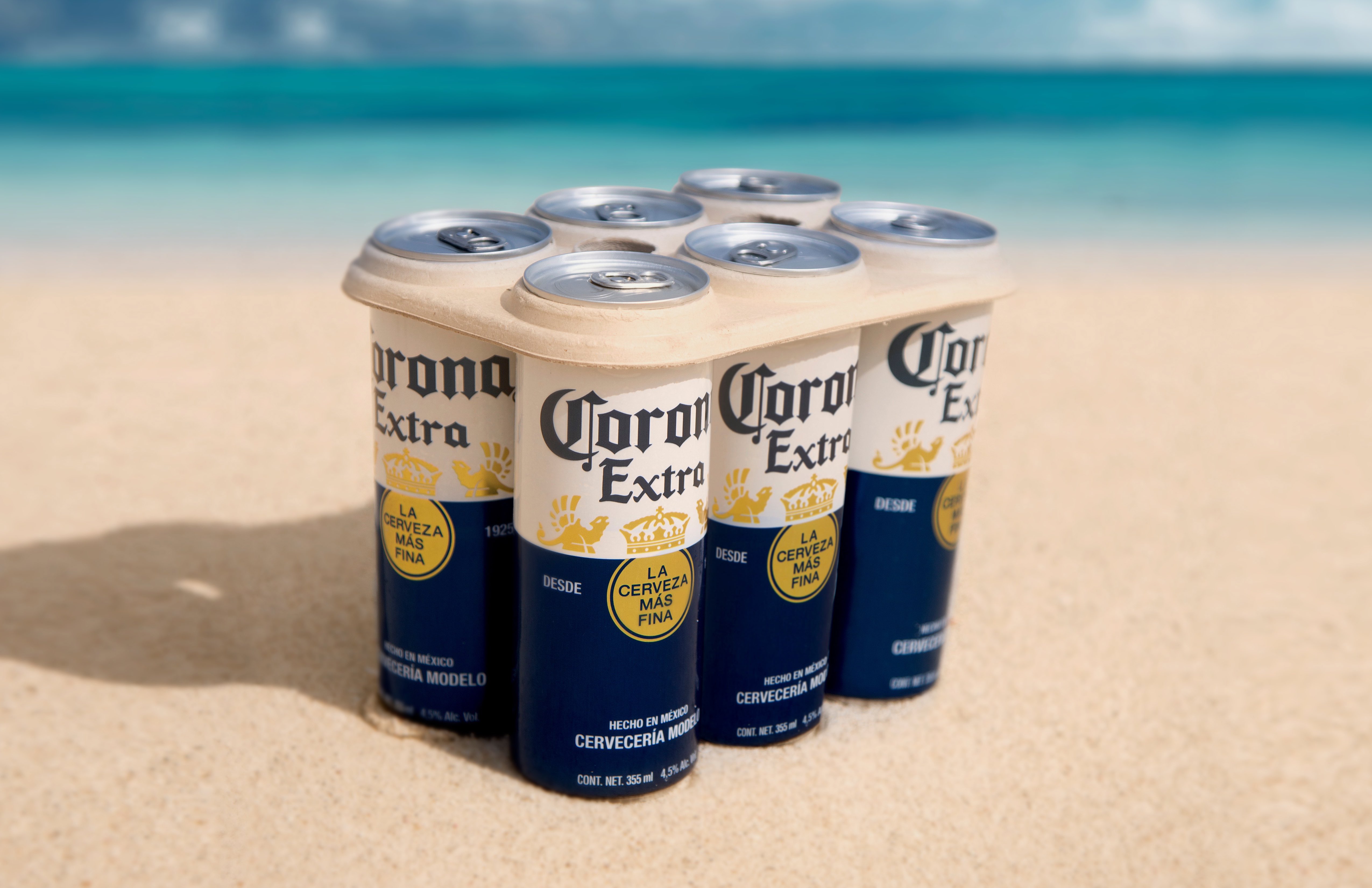 Image courtesy of Corona
Designer: Corona / Parley for the Oceans
Description: Global beer brand Corona joined forces with environmental group Parley for the Oceans to set an industry first by swapping the traditional plastic holders on its printed cans for cardboard. Corona is the first beer brand to take such measures, but many companies across other industries are seeking similar initiatives to help protect the environment.
Raising a glass to local talent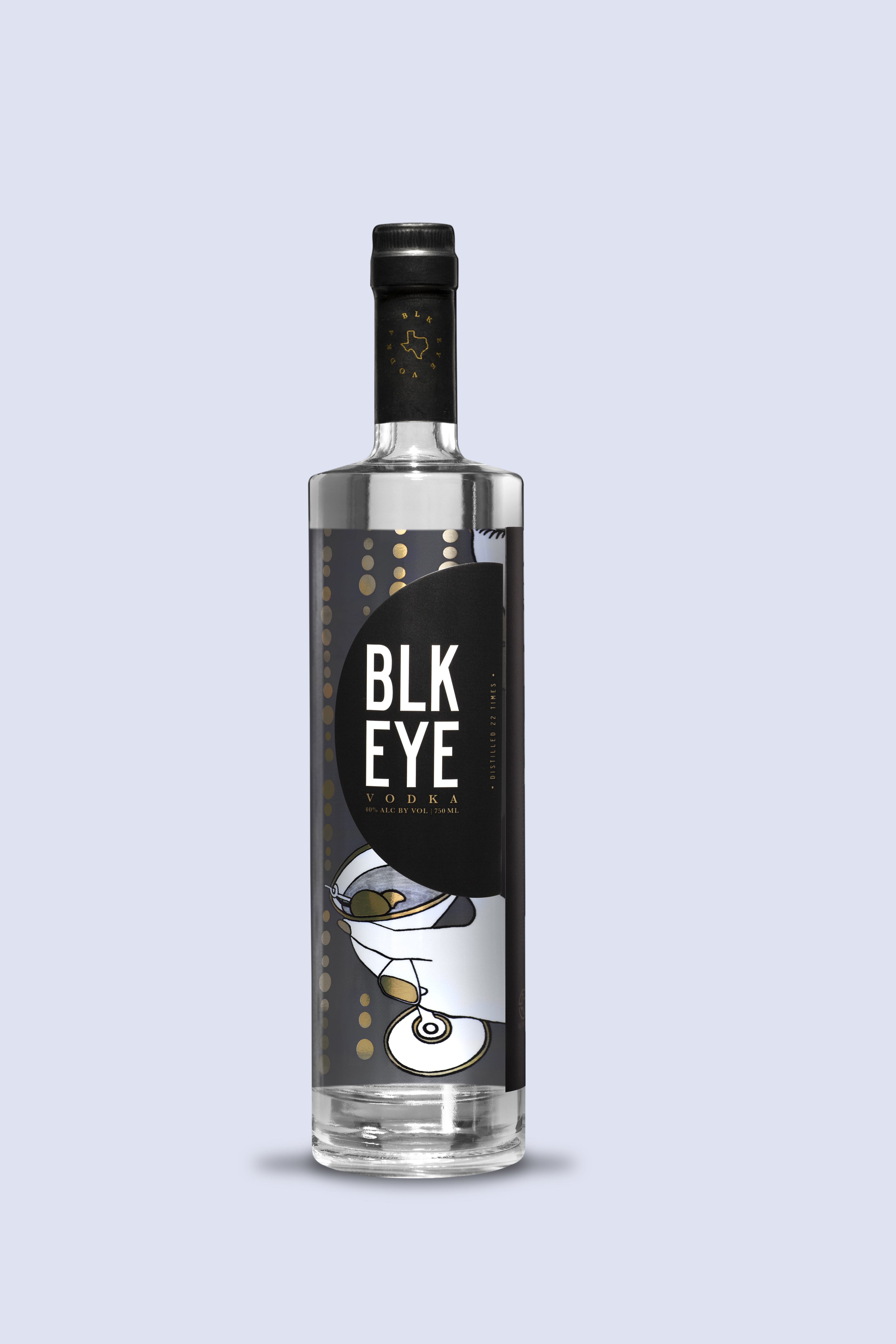 Image courtesy of BlackEyed Distilling Co
Designer: BlackEyed Distilling Co. / Nancy Lamb
Description: Texan artisan vodka company BlackEyed Distilling Co. released this limited-edition bottle, featuring a label designed by local painter and sculptor Nancy Lamb. BlackEyed Distilling is keen to pay tribute to local designers and artists by featuring their work on its products.
Breathing easy with Precipice Design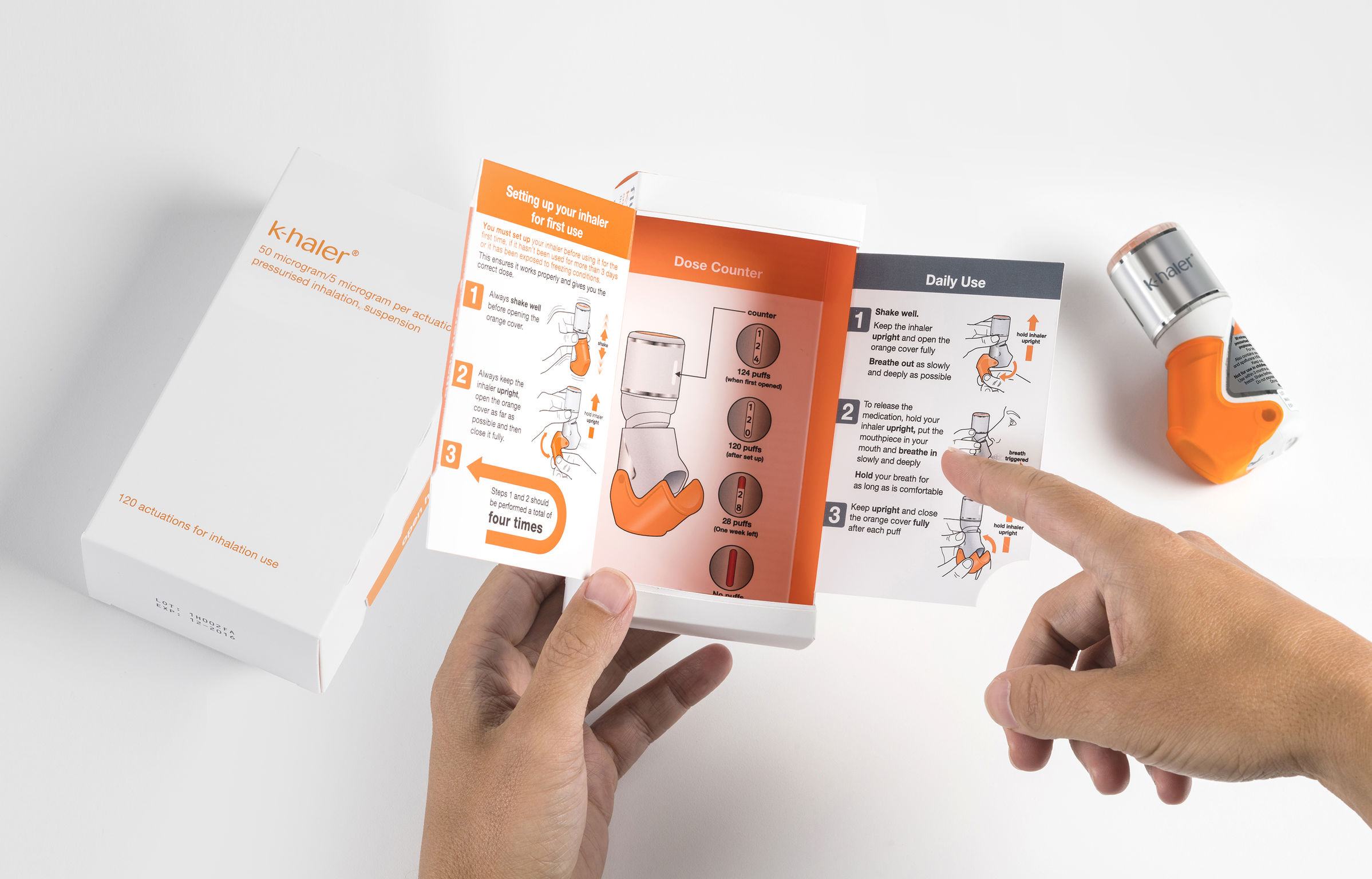 Image courtesy of Precipice Design
Designer: Precipice Design
Description: London strategic consultancy Precipice Design landed top prize in a global design competition for this piece. The packaging is for the k-haler device from Mundipharma, a product designed to help people use their inhaler more effectively. The packaging features a printed, step-by-step guide on how to use the device. As a regular user of inhaler myself, the importance of this cannot be understated!
Makeup artist in a box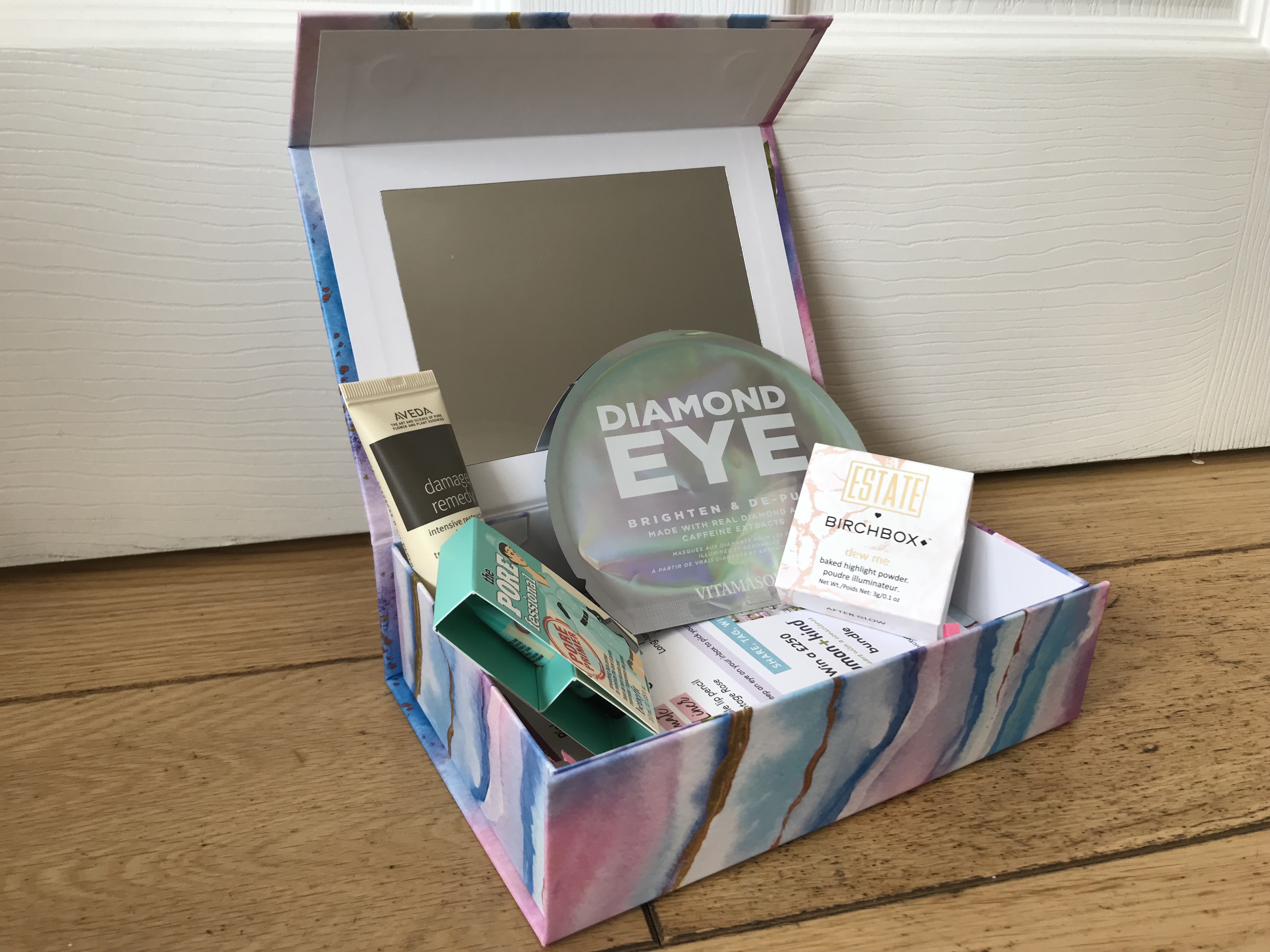 Image courtesy of Rob Fletcher
Designer: Birchbox
Description: Birchbox, an online monthly subscription service that sends out a number of makeup products to customers, is known for its creative designs, creating a new box for every month. This innovative design not only looks good on the outside, but also features a cleverly integrated mirror on the inside so subscribers can apply makeup straight away.
Firefly gets new look with B&B studio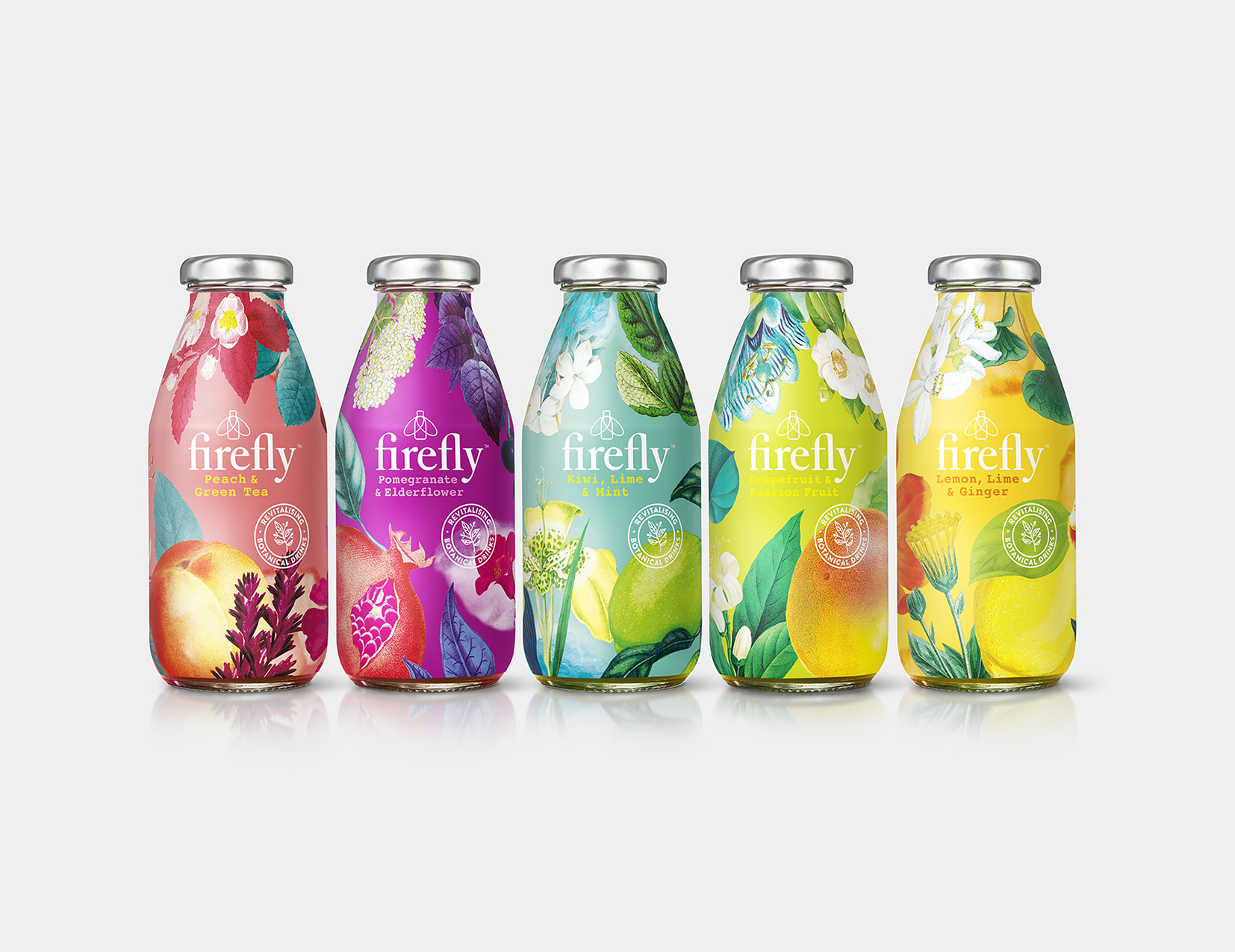 Image courtesy of B&B studio
Designer: B&B studio
Description: London-based B&B studio helped bring a fresh look to bottles from drinks brand Firefly. The company mainly targets an adult audience and had been keen to use a 'grown-up' design to appeal more to these consumers, while at the same time showcasing the natural qualities of its drinks.

If you are keen to learn more about the latest developments in packaging print and how you can access work in this market, you can visit the Global Print Expo 2019, where many leading manufacturers and suppliers from the sector will be in attendance to offer help and guidance. Visit and discover the available features. Please use promo code FESG902 to register for free.

Interested in joining our community?
Enquire today about joining your local FESPA Association or FESPA Direct