Features
Top 20 Christmas Print Applications of 2022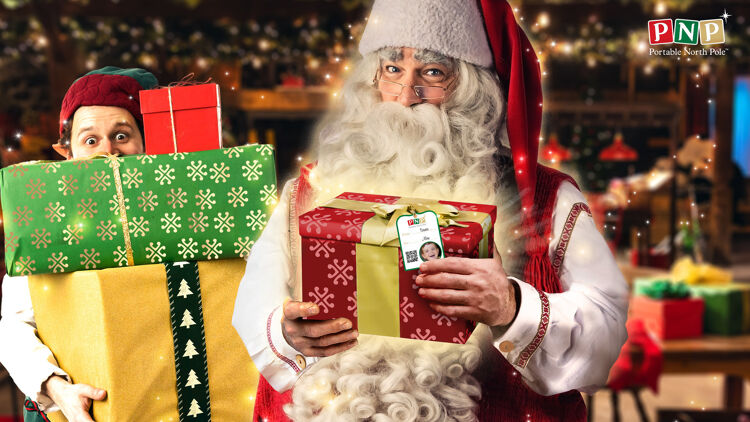 Rob Fletcher celebrates some of the most innovative and eye-catching printed applications this festive season.
"It's the most wonderful time of the year," as Andy Williams tells us in the famous song. Christmas is not only a busy time for consumers, but also print companies, which are working round the clock to complete all sorts of printed work.

From limited edition packaging and advertising campaigns, to personalised products and even wrapping paper, Christmas presents print businesses with a host of opportunities.

Here, FESPA.com pays tribute to some of the printed work produced this festive season.
Elf on the Shelf with a Happy Meal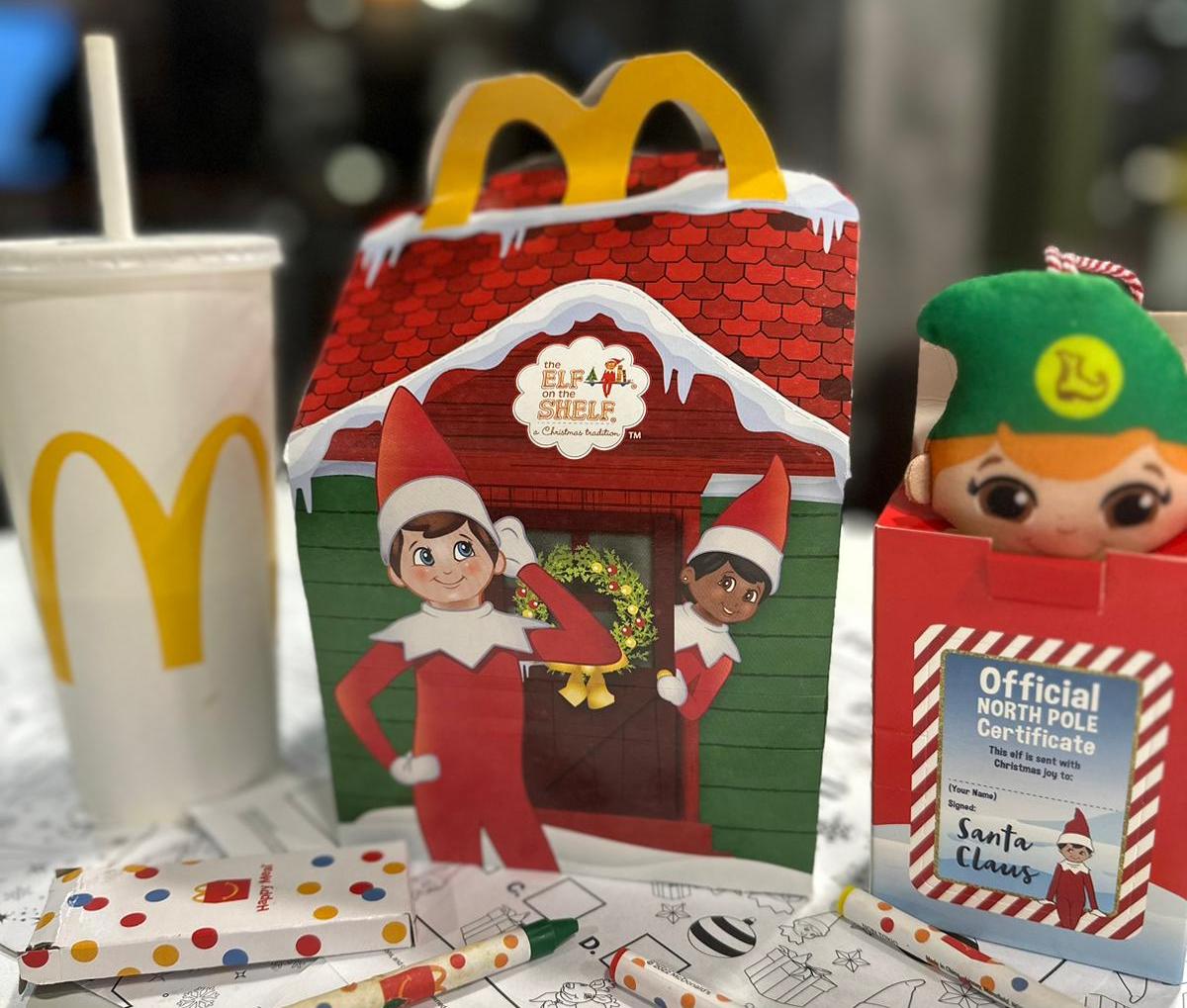 Picture: Elf

Designer: McDonald's
Description: Fast food giant McDonald's linked up with the team behind the popular Elf on the Shelf Christmas character to produce this range of Happy Meal packaging for younger customers in the UK. Elf on the Shelf has become hugely popular in recent years, playing a major role in the countdown to Christmas with his mischievous antics!

Image courtesy of Rob Fletcher
Have a Coco Christmas!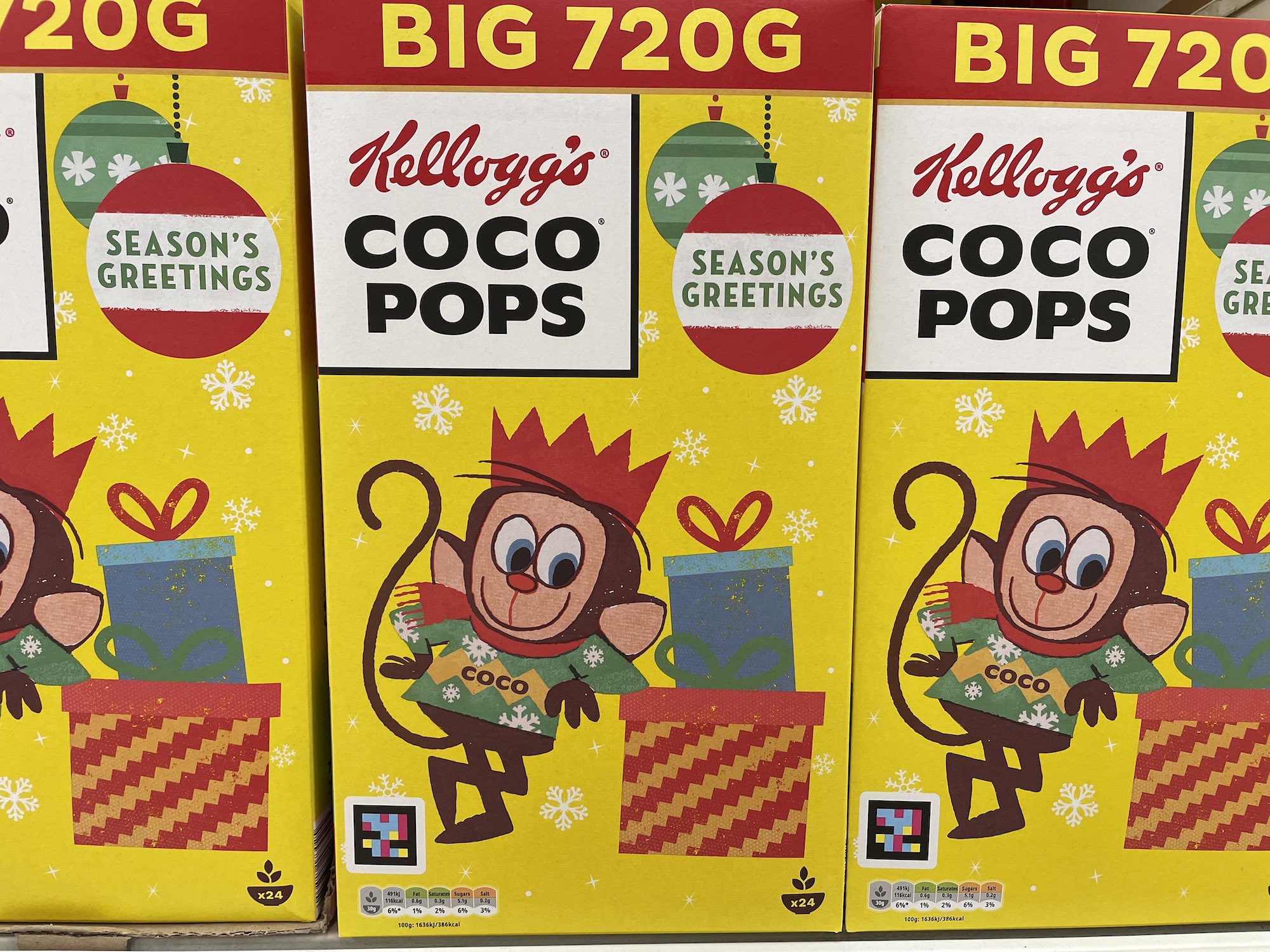 Picture: Coco

Designer: Kellogg's
Description: Cereal giant Kellogg's rolled back the years this Christmas with a limited-edition box featuring its famous monkey mascot from yesteryear. The retro cardboard box was fully recyclable and also featured a QR code that consumers could scan for more Kellogg's content.

Image courtesy of Rob Fletcher
Wabrrrtons Brrread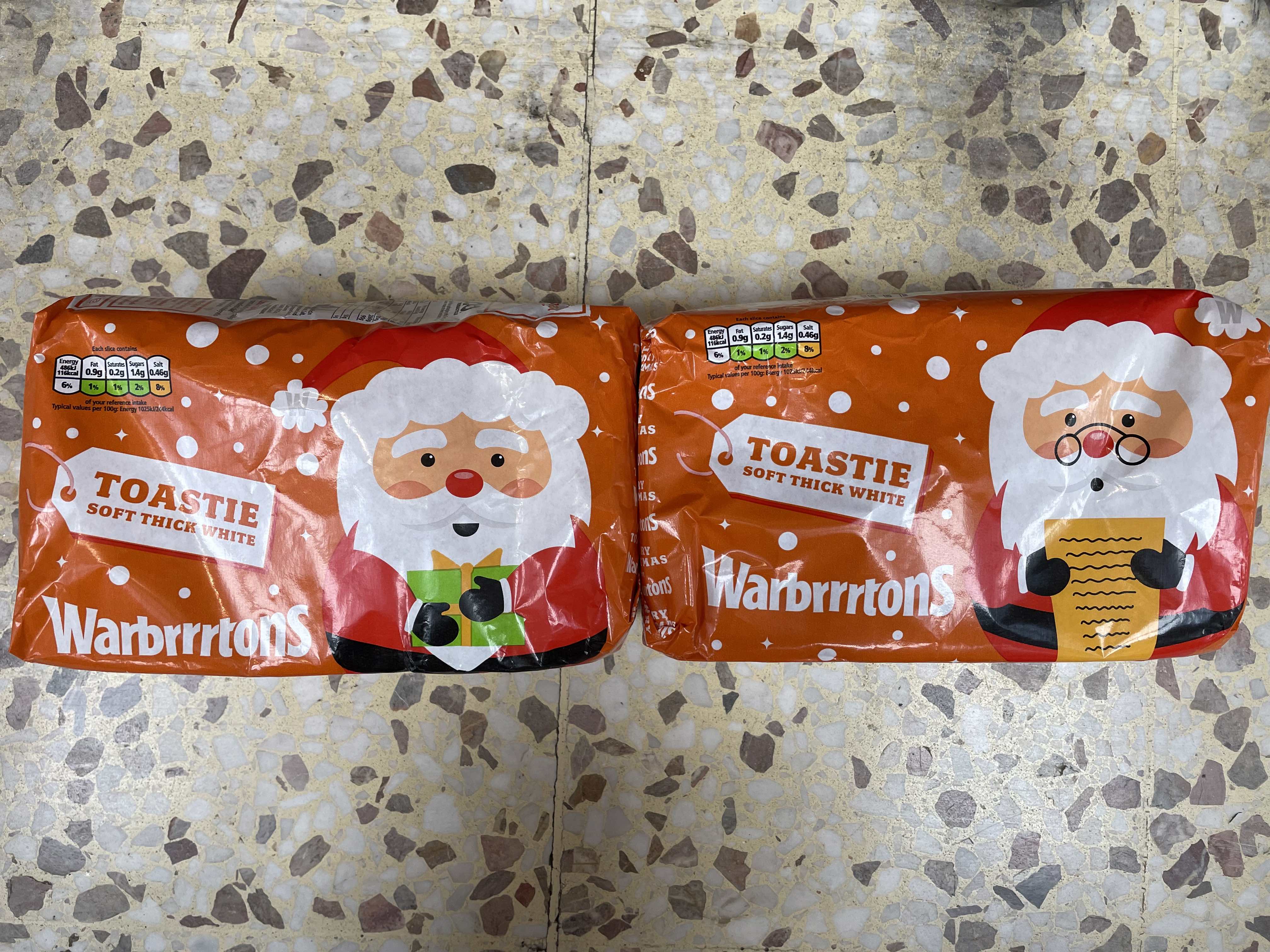 Picture: Bread

Designer: Warburtons
Description: Nothing quite says Boxing Day like a turkey sandwich, does it? Warburtons released limited editions packs of its sliced bread for the occasion, adding festive Santas to the packaging and also rebranding as' Warbrrrtons' to reflect the cold weather of the season.

Image courtesy of Rob Fletcher
Christmas in another Galaxy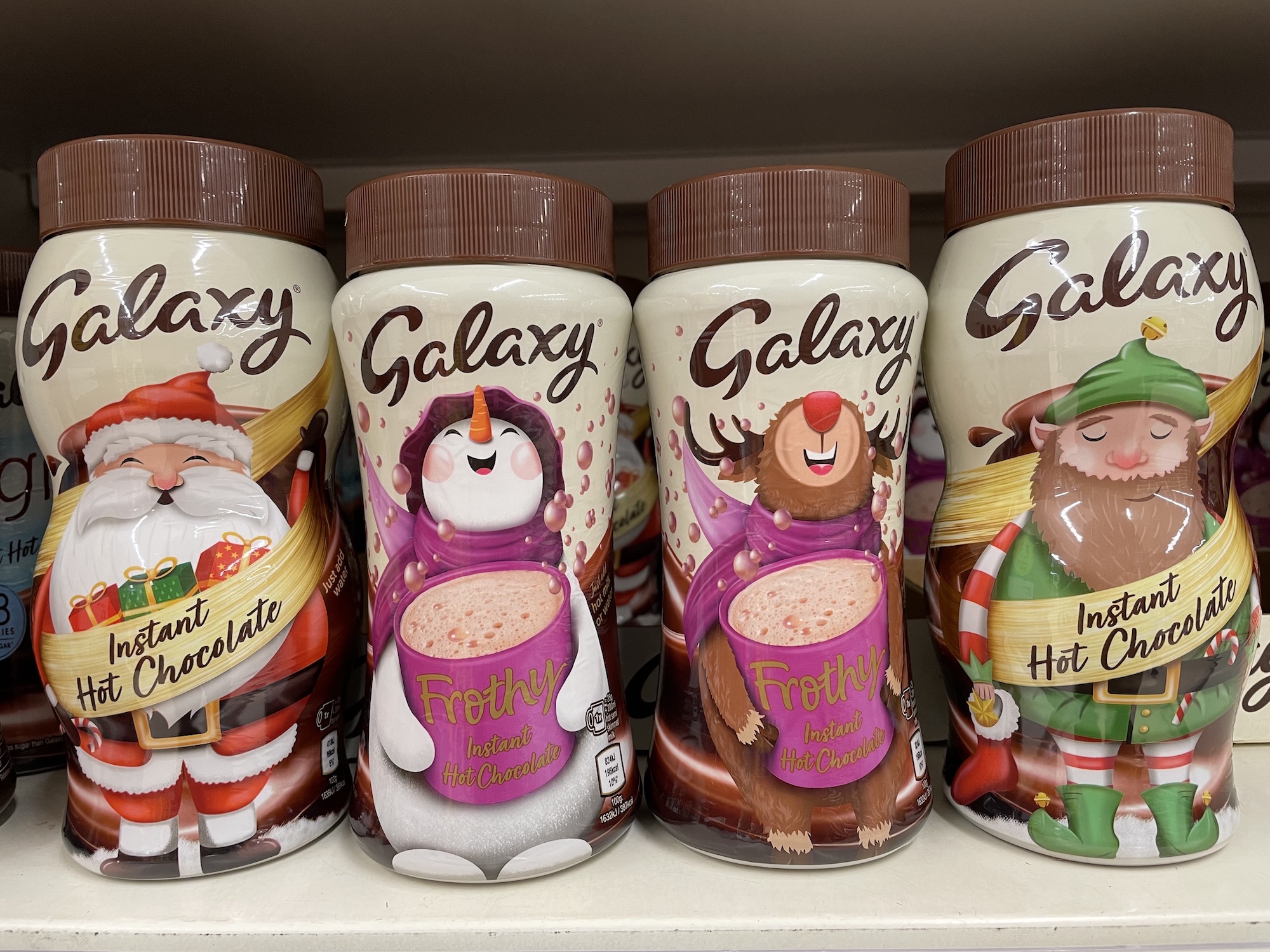 Picture: Galaxy

Designer: Galaxy
Description: Nothing beats a mug of hot chocolate when the cold winter arrives, does it? Galaxy reimagined its range of instant hot chocolate products to feature a number of popular Christmas characters.

Image courtesy of Rob Fletcher
Once you pop, you just can't stop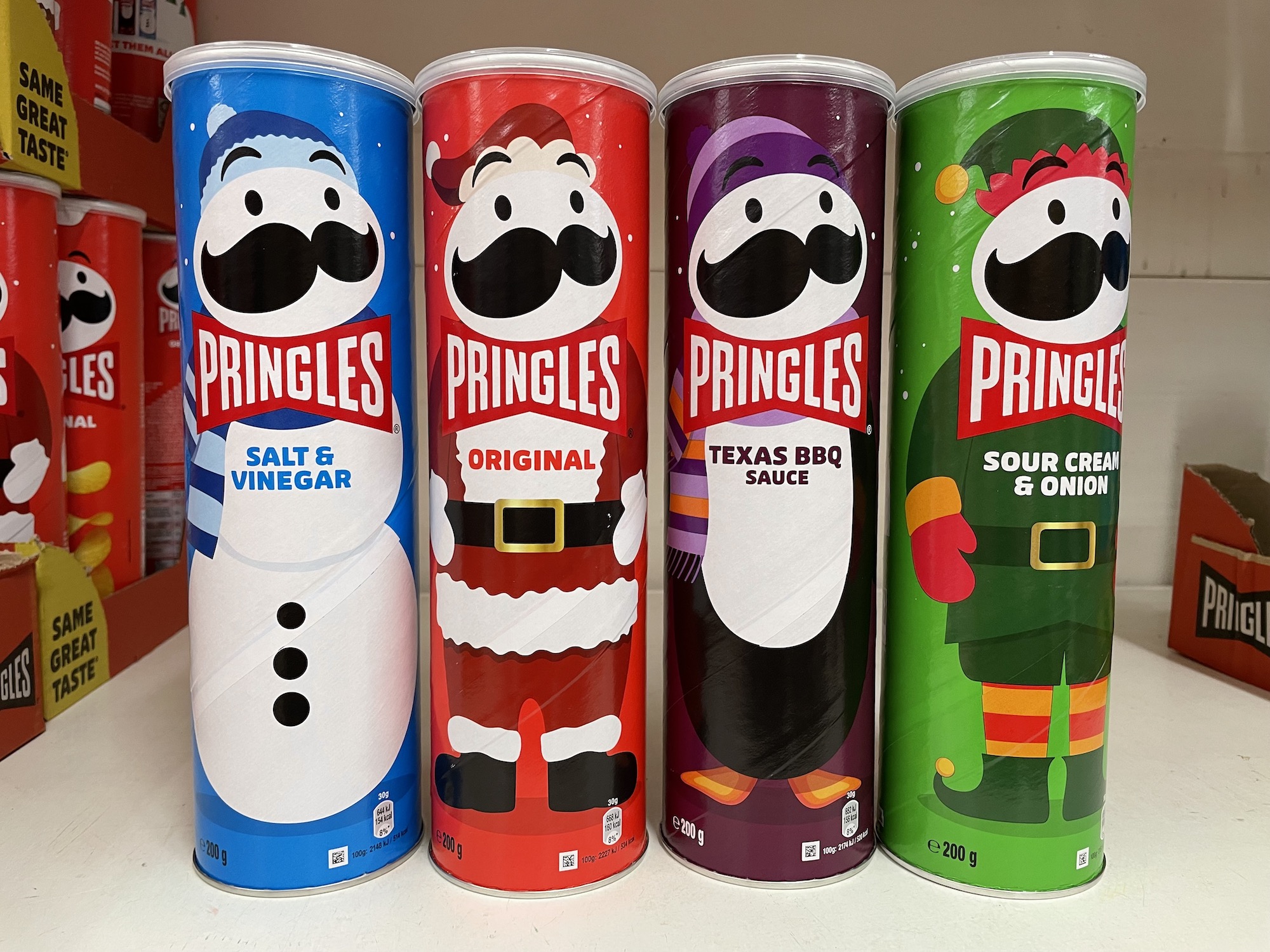 Picture: Pringles

Designer: Pringles
Description: A popular snack at any party, Pringles returned this year with its festive packs, each of which carries a design based on a Christmas characters including a penguin, an elf, a snowman and, of course, Santa Claus.

Image courtesy of Rob Fletcher
Have yourself an interactive Christmas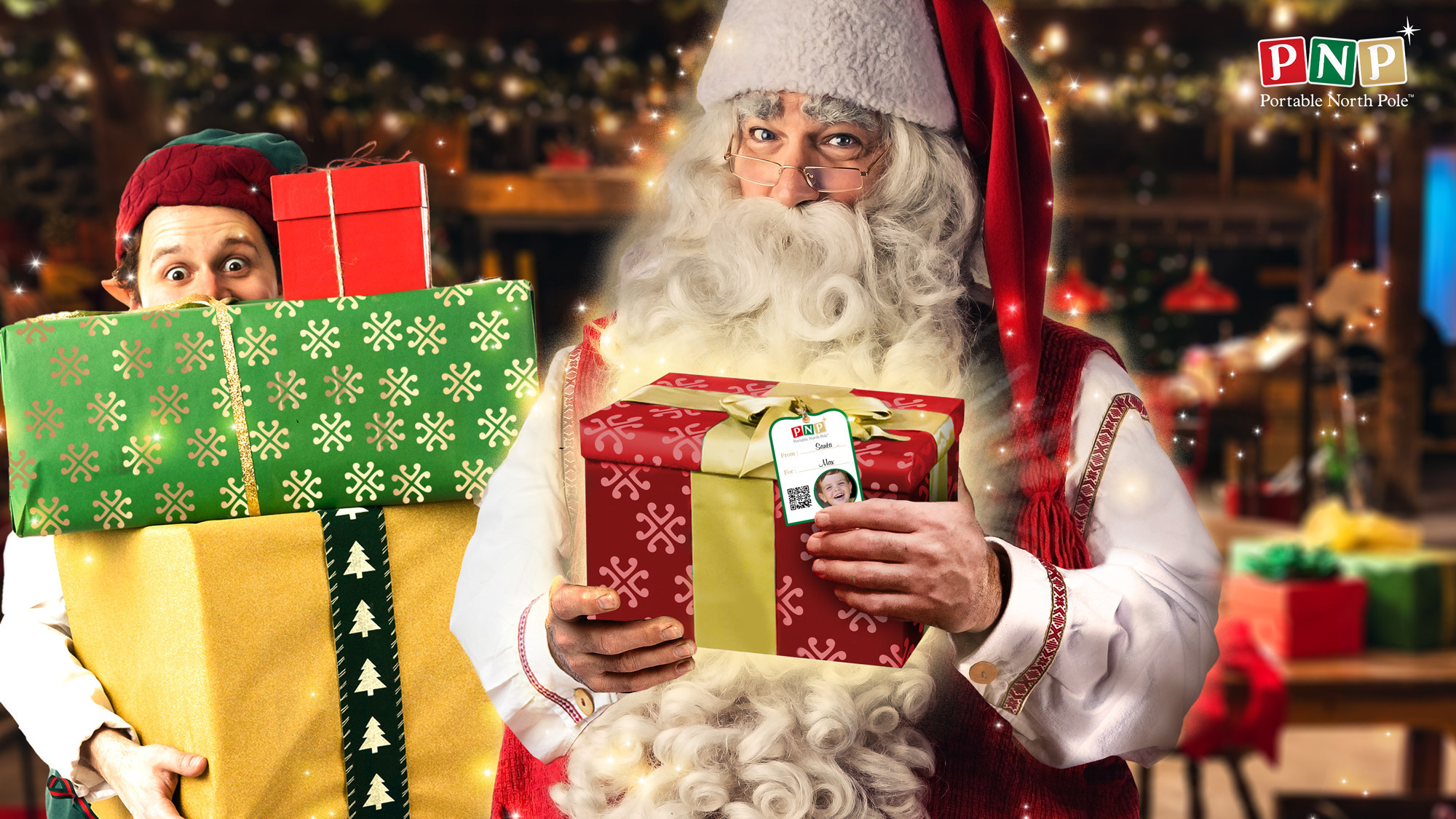 Picture: QR

Designer: Portable North Pole
Description: The Portable North Pole website and mobile app launched a new, customisable 'Interactive Gift Tag' to customers to enjoy this year. Users were able create a print-at-home personalised gift tag with a QR code, which when scanned revealed a personalised message from Santa!

Image courtesy of Portable North Pole
We wish you an M&M-y Christmas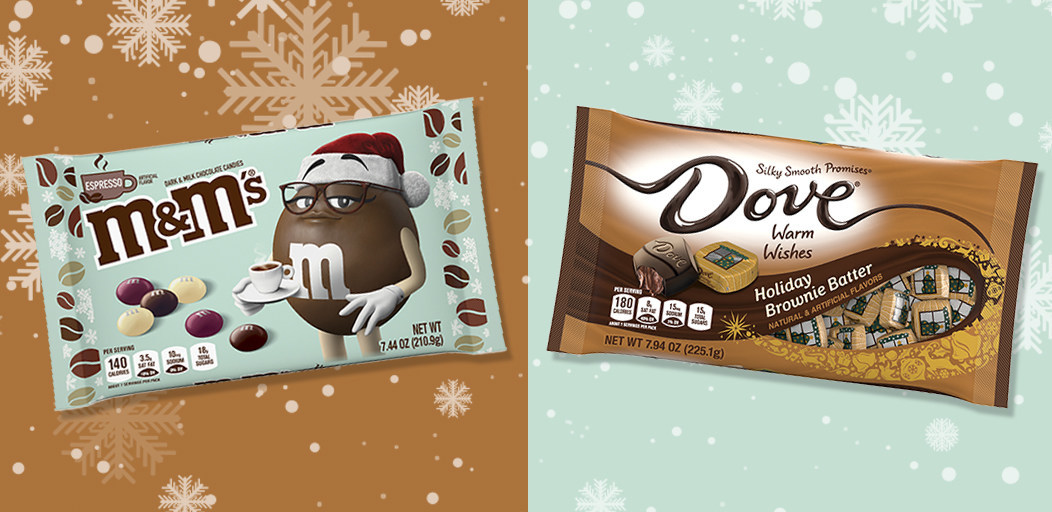 Picture: M&M

Designer: Mars / M&Ms
Description: Mars launched a limited-edition range of new M&Ms and DOVE products this year, complete with festive packaging. The M&Ms Espresso Dark Chocolate Candies and DOVE Holiday Brownie Butter packs were based on Mars's wider campaign to spend time with loved ones this Christmas.

Image courtesy of Mars
Holiday cheer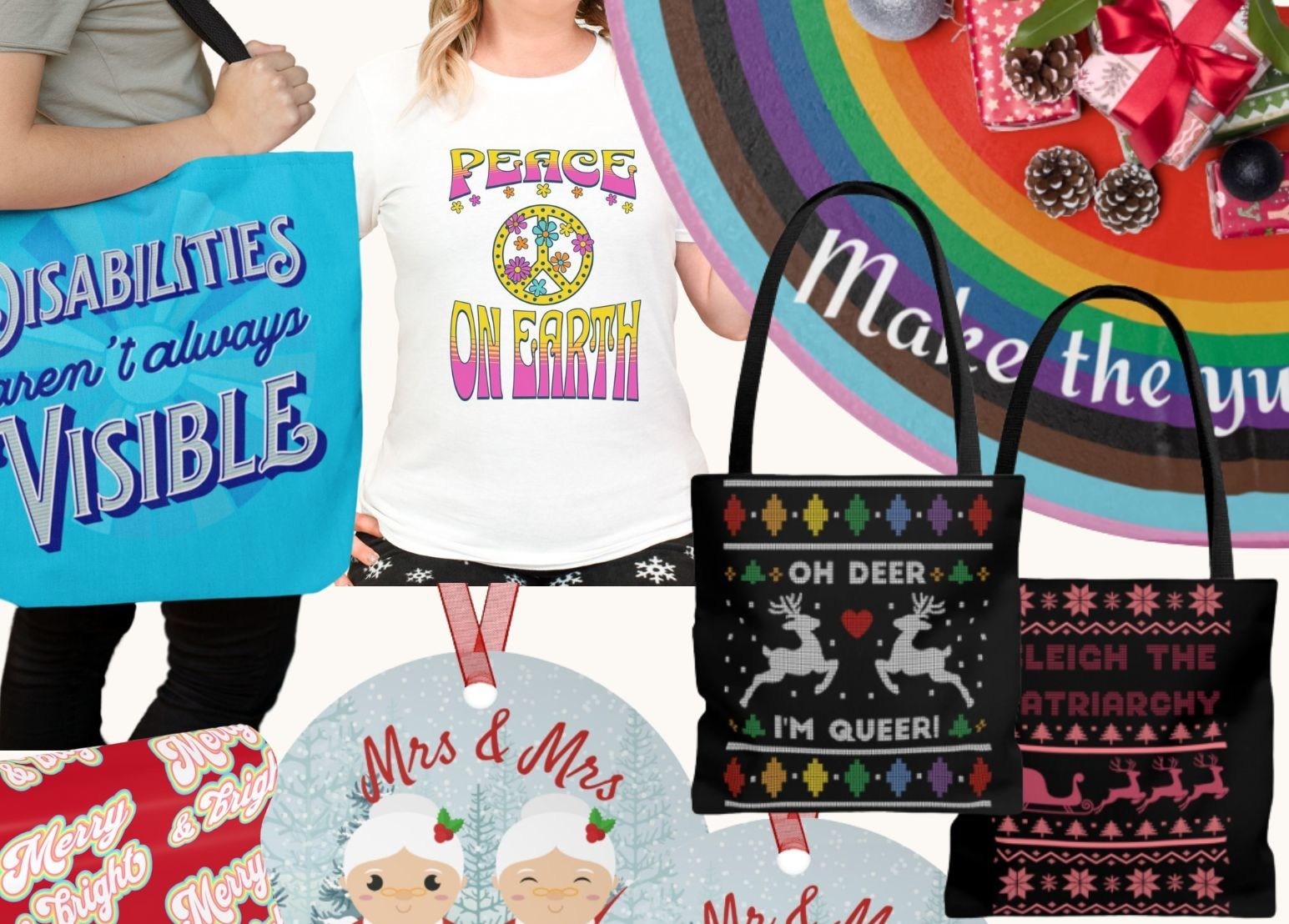 Picture: Design

Designer: Queeriously Ill Designs
Description: Katie Reilly, a disabled LGBT woman who owns and operates Queeriously Ill Designs, launched a range of festive, printed products for LGBT, disabled and feminist communities. The collection included t-shirts, bags, hats, mugs and even wrapping paper.

Image courtesy of Queeriously Ill Designs
Starbucks of wonder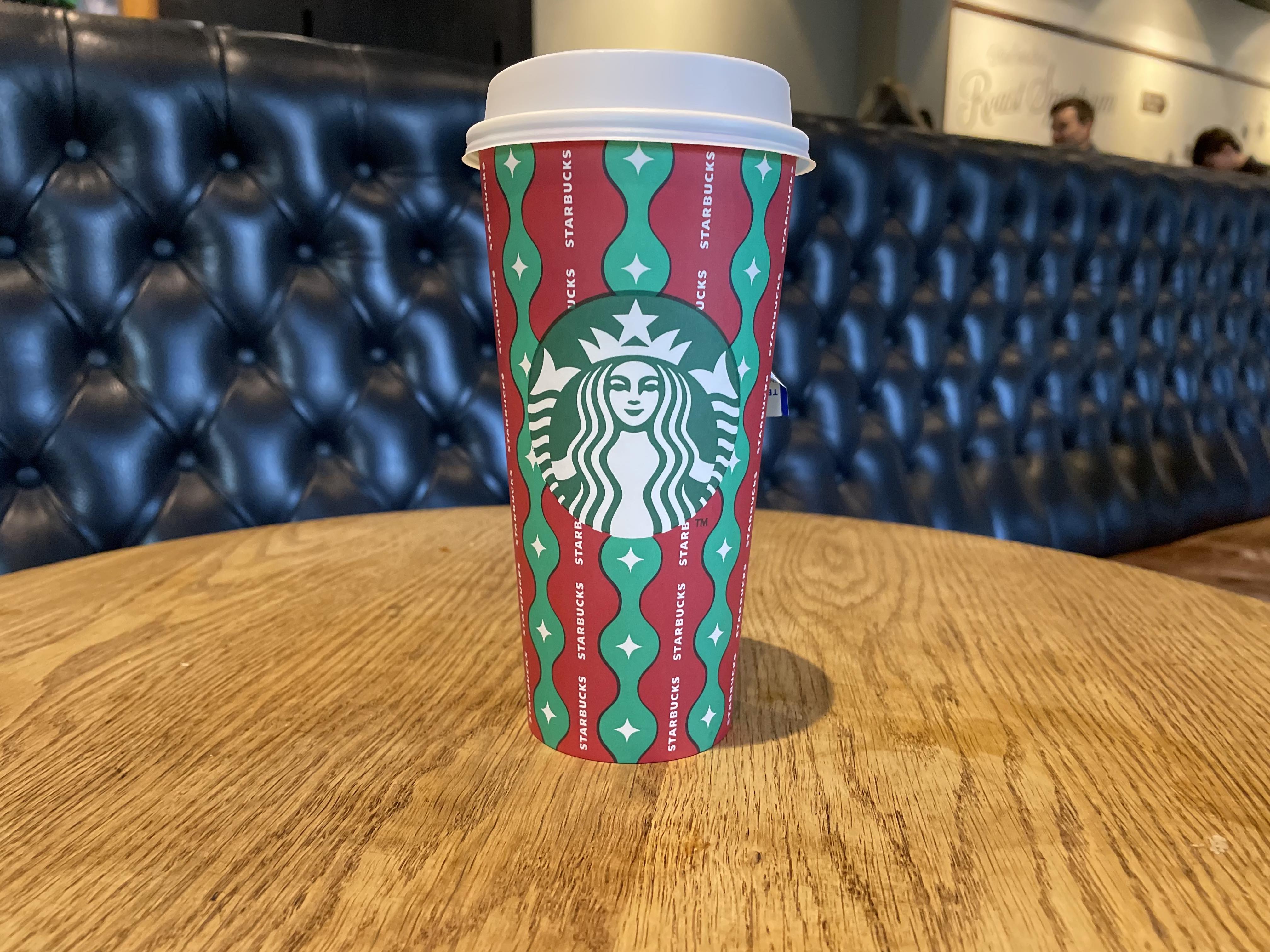 Picture: Star

Designer: Starbucks
Description: More hot chocolate anyone? Starbucks rolled out its traditional range of Christmas cups to mark the 2022 festive season. This year's cups were cleverly designed to mimic a wrapped present, with the barista able to write the customer's name on a label.

Image courtesy of Rob Fletcher
Celebrate with your furry friends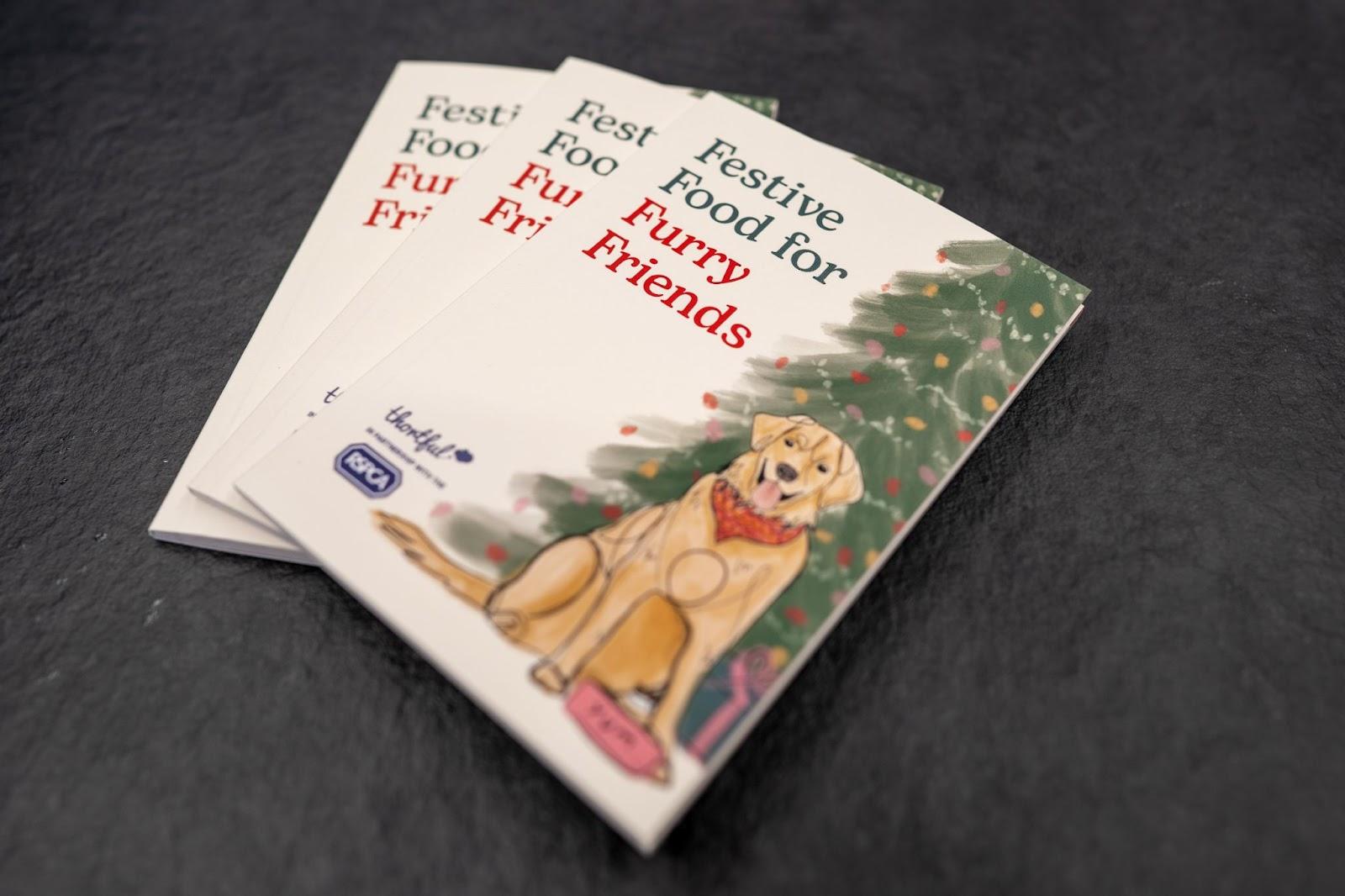 Picture: Thortful

Designer: RSPCA/Thortful
Description: Online greetings card marketplace Thortful linked up with British animal charity the RSPCA to produce a printed cookbook, full of festive food ideas for pets. Proceeds from sales of the book went to support the RSPCA's Animal Rescue teams.

Image courtesy of Thortful
All aboard the Heathrow Festive Express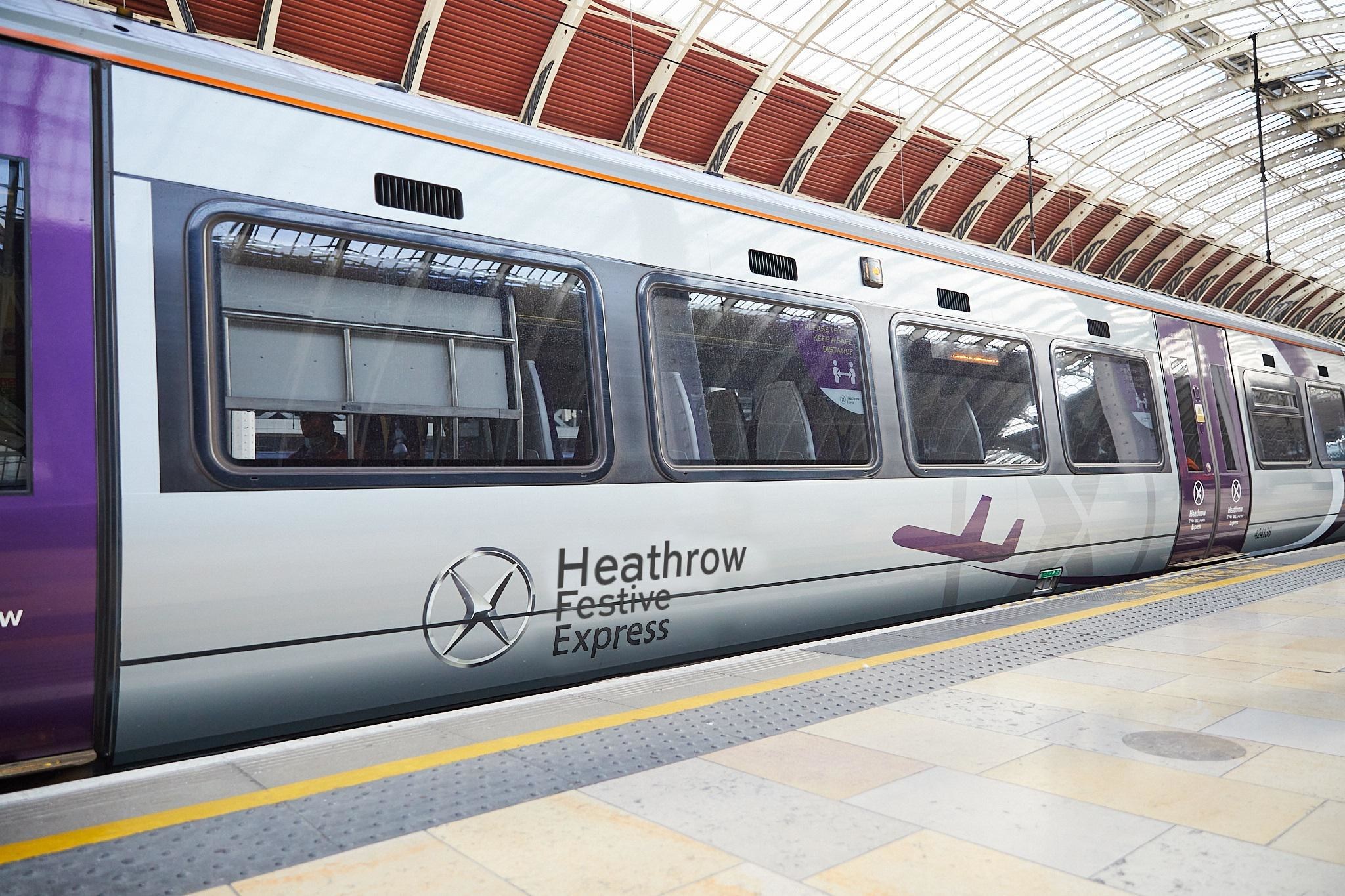 Picture: Heathrow

Designer: Heathrow Express
Description: The Heathrow Express, a train service that transfers customers from central London to Heathrow Airport, underwent a major change to celebrate Christmas 2022. One carriage on the train was transformed into a festive scene, complete with the temporary name for the train on graphics applied to the exterior of the carriage.

Image courtesy of Heathrow Express
Christmas Fairy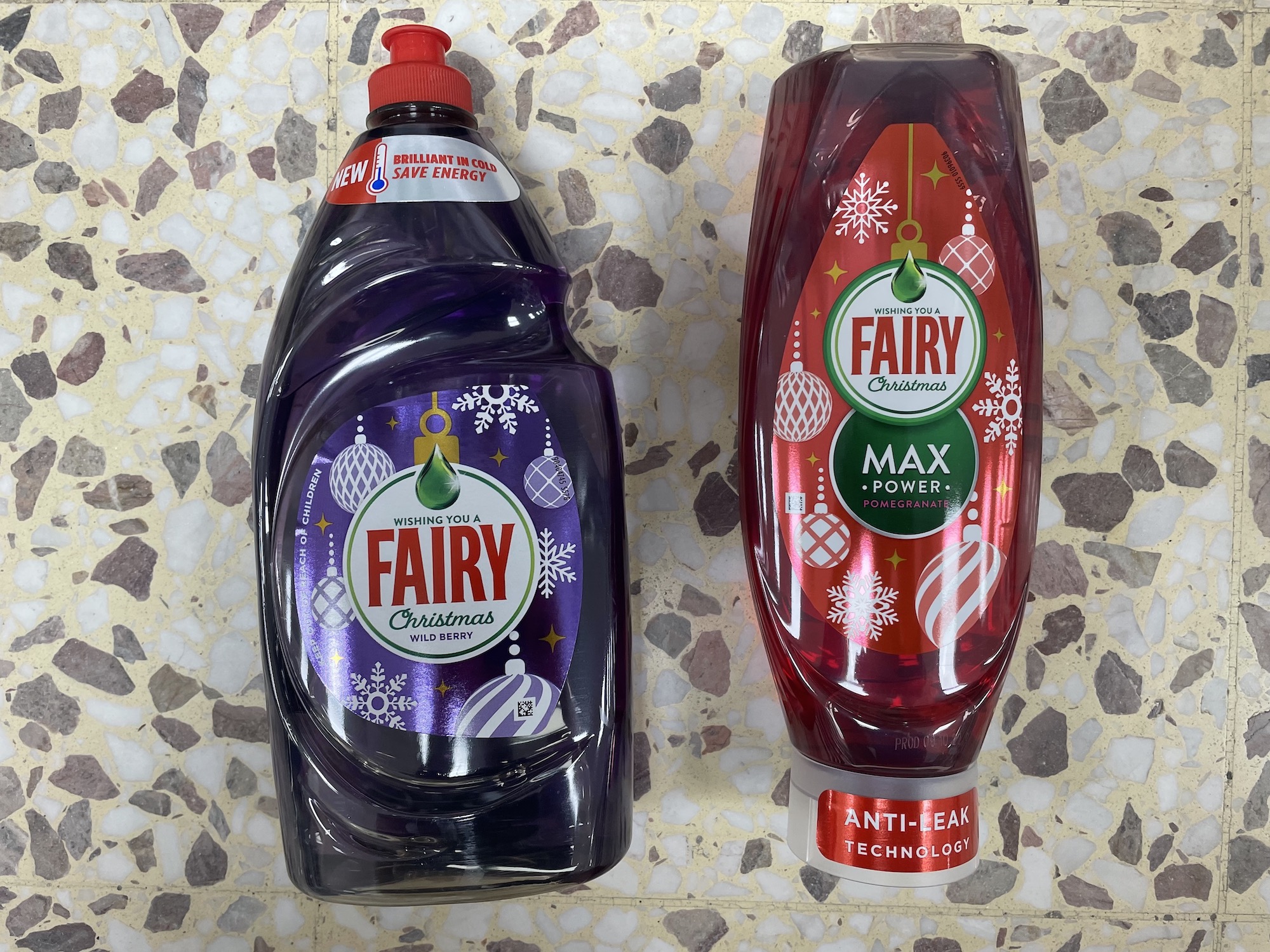 Picture: Fairy

Designer: Fairy
Description: The downside of all the wonderful festive food is the amount of dirty dishes that come with it. But do not fear, Fairy has you covered with its limited-edition festive bottles, decorated with a Christmassy design.

Image courtesy of Rob Fletcher
Christmas coffee to go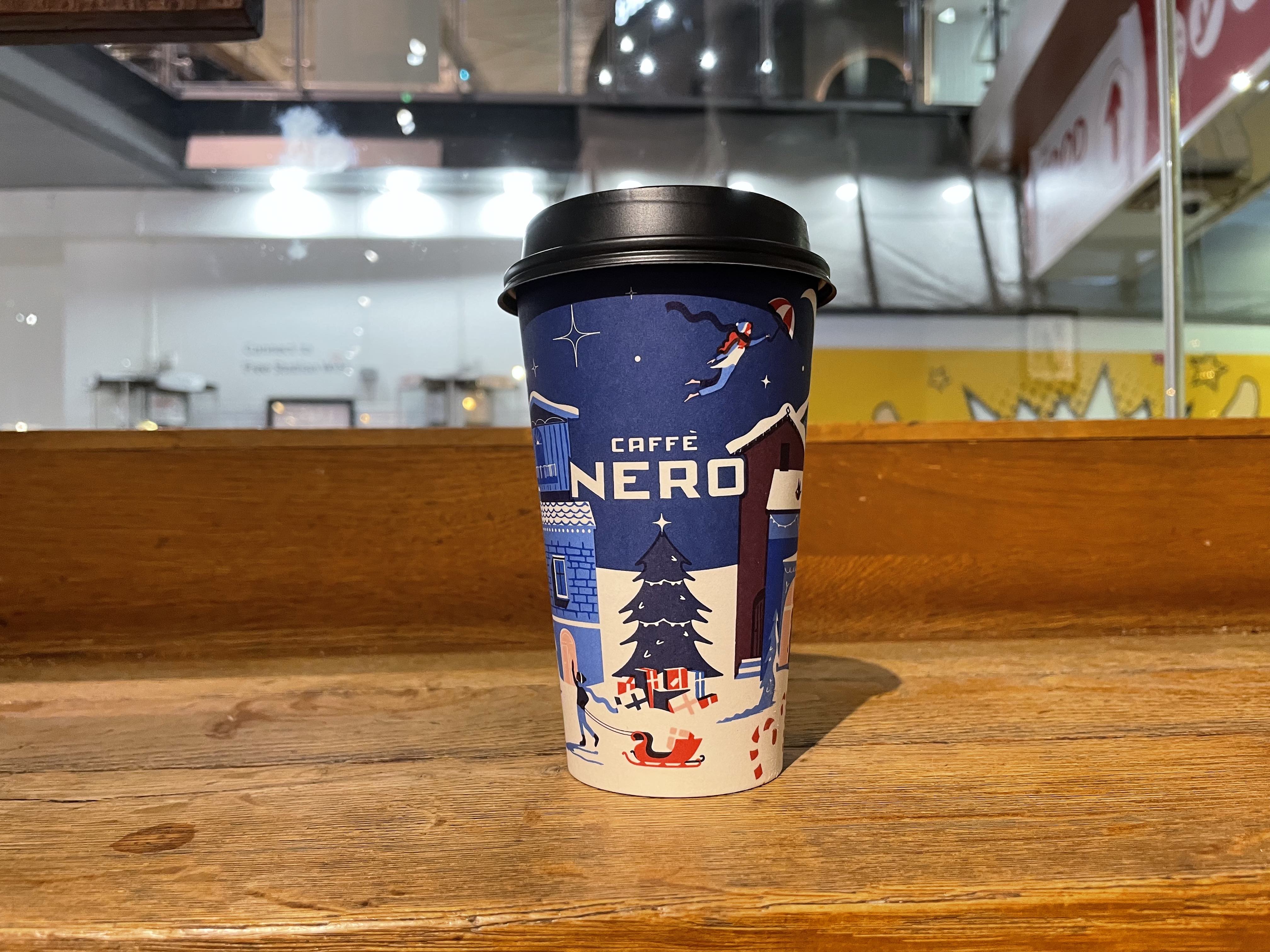 Picture: Nero

Designer: Caffè Nero
Description: Coffee shop chain Caffè Nero rolled out its own Christmas takeaway cups this year. The paper-based cups featured a snowy, Christmas cartoon-style scene to help get customers into the festive spirit.

Image courtesy of Rob Fletcher
12 beers of Christmas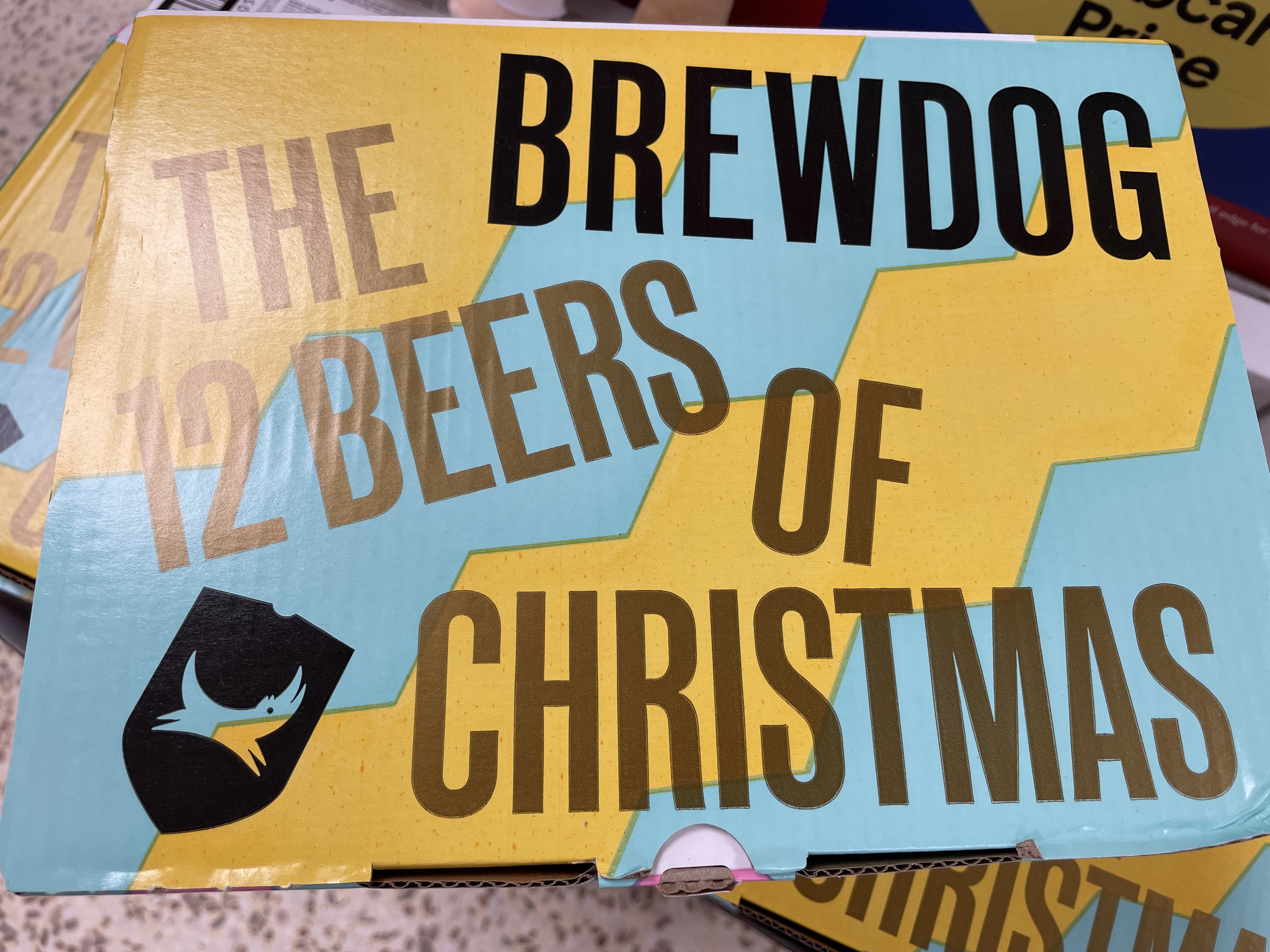 Picture: Brewdog

Designer: Brewdog
Description: We've all heard of the 12 Days of Christmas, so what about the 12 Beers of Christmas? Craft beer giant Brewdog released this special pack this year for customers to enjoy the festivities with bottles of its famous beers.

Image courtesy of Rob Fletcher
Happy Hersey's Christmas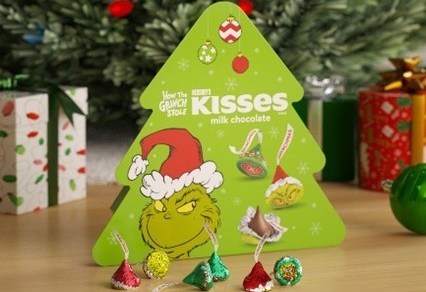 Picture: Hersey

Designer: Hersey's
Description: Another example of limited-edition Christmas products, Hersey's rolled out a range of festive treats for us to enjoy. The stand-out in the collection was this cleverly designed box of the company's famous 'Hersey's Kisses', themed on classic Christmas character the Grinch.

Image courtesy of Hersey's
Flat-pack Advent Calendar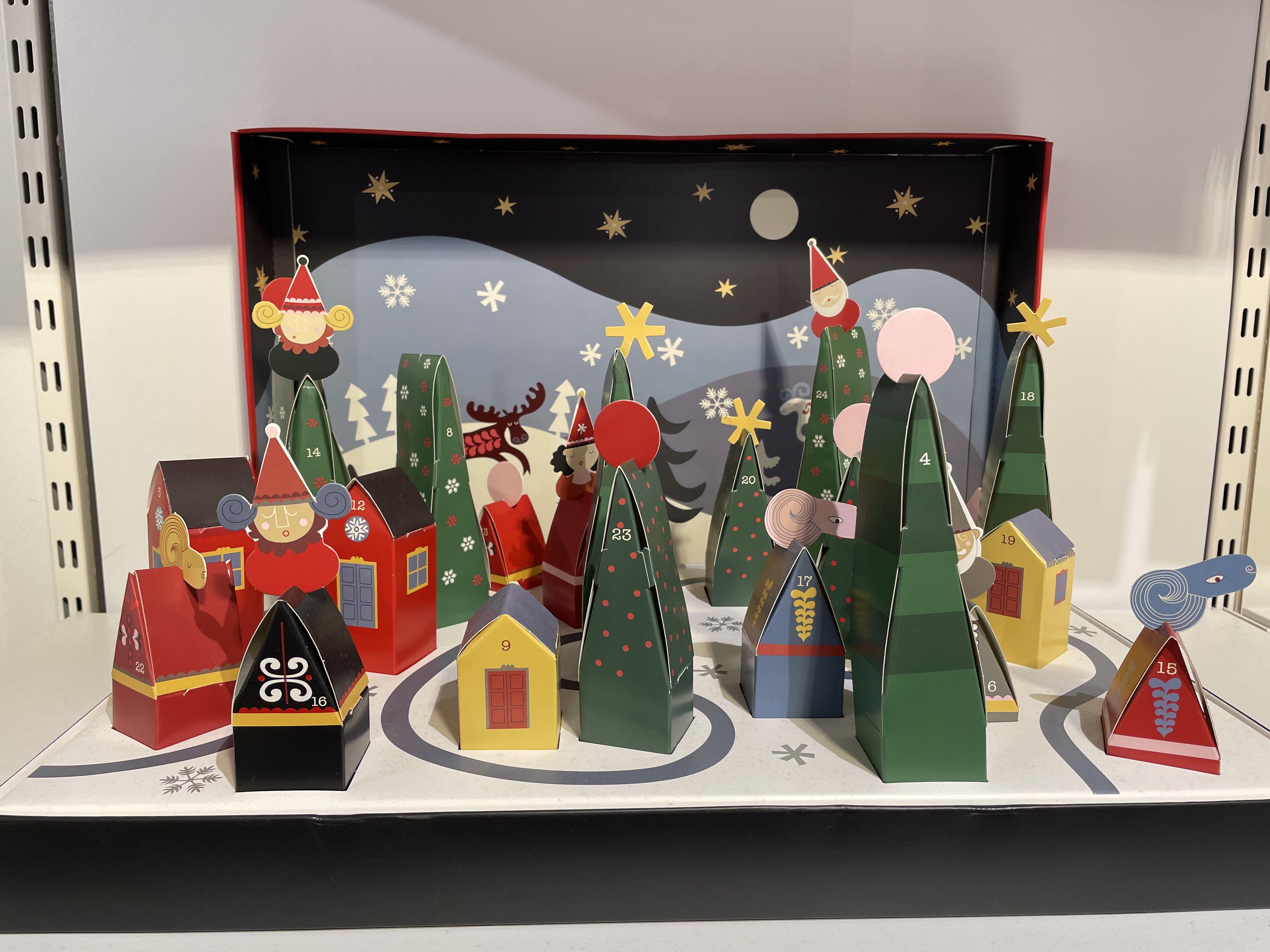 Picture: Ikea

Designer: Ikea
Description: Furniture giant Ikea came up with this clever Advent Calendar that allowed customers to count down to Christmas in a sustainable manner. Consumers were able to build a piece of the fully recyclable calendar every day of Advent.

Image courtesy of Rob Fletcher
Sharing and Caring with KFC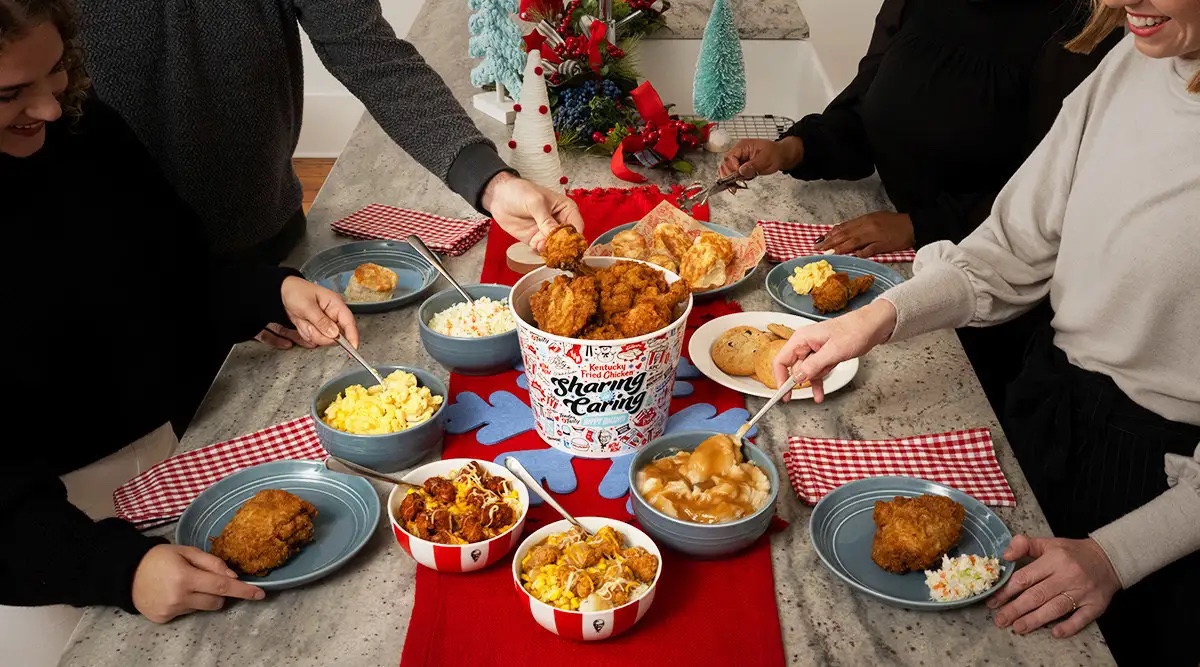 Picture: KFC

Designer: KFC
Description: KFC launched limited-edition packaging for the 2022 festive season, including this card-based bucket encouraging 'Sharing and Caring' among customers at Christmas. Fun fact: did you know people in Japan traditionally eat KFC at Christmas?

Image courtesy of KFC
Christmas in the Capitol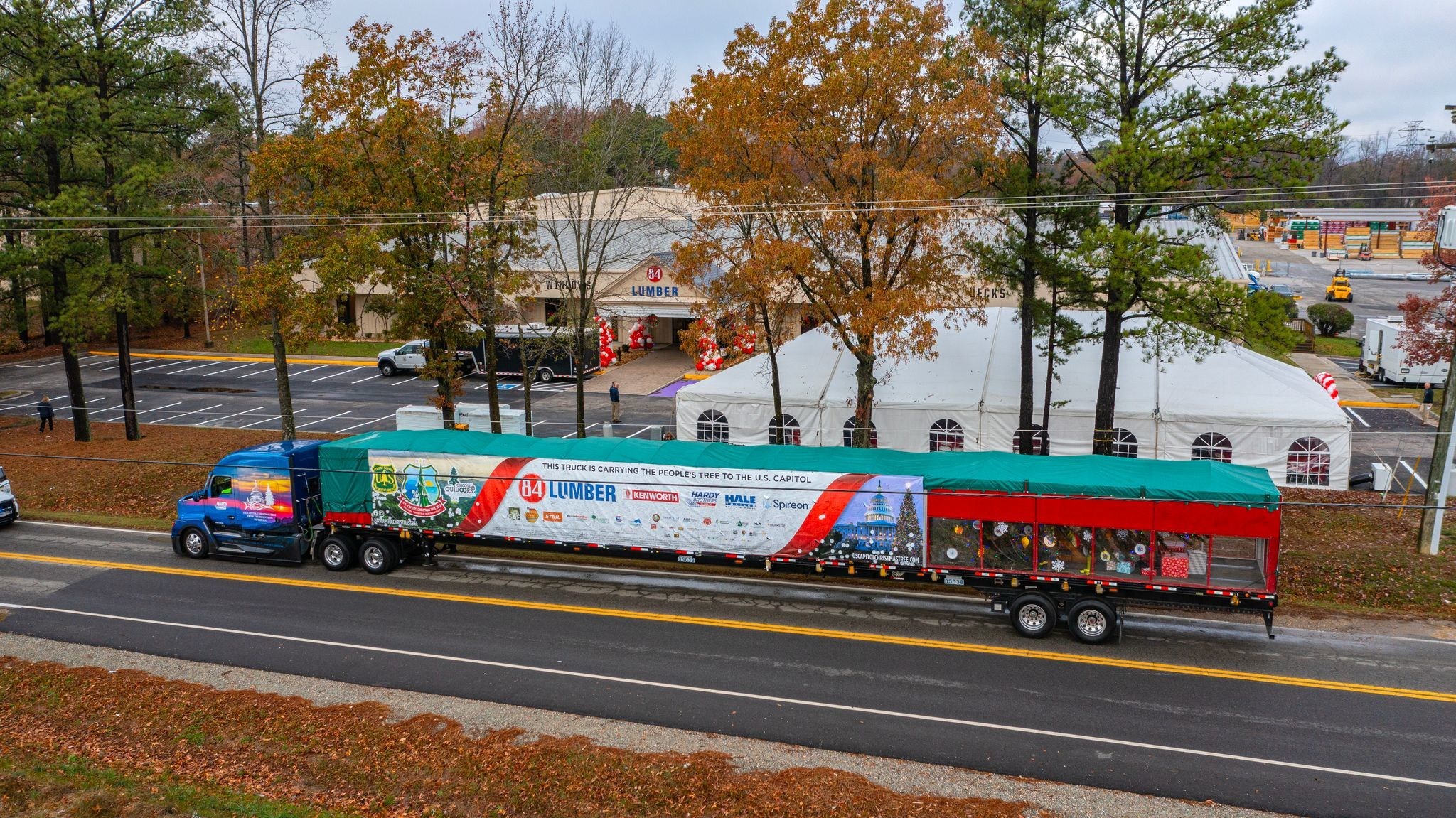 Picture: Capitol

Designer: 84 Lumbar
Description: Something a little different now. The 'US Capitol Christmas Tree' is a 50-year tradition in which one of the 154 national forests in the US provides a tree for the West Lawn of the US Capitol for the holiday season. The truck carrying this year's tree was decorated with a large banner, carrying the names of all the sponsors of the initiative.

Image courtesy of 84 Lumbar
Costa Claus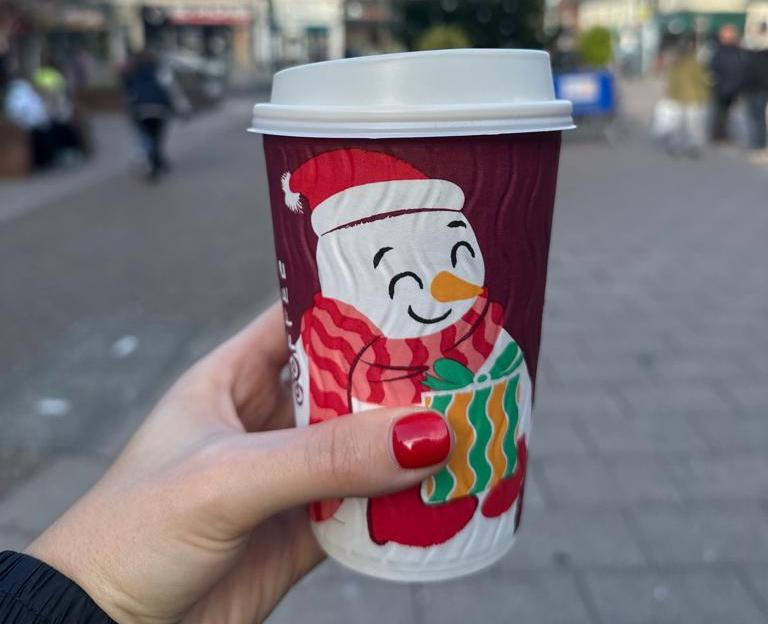 Picture: Costa

Designer: Costa Coffee
Description: Another coffee shop, another festive offering as Costa rolled out a series of special takeaway cups for Christmas 2022. This example features a cheerful looking snowman combined with Costa's classic dark red colour branding.

Image courtesy of Rob Fletcher
Mine's a Bailey's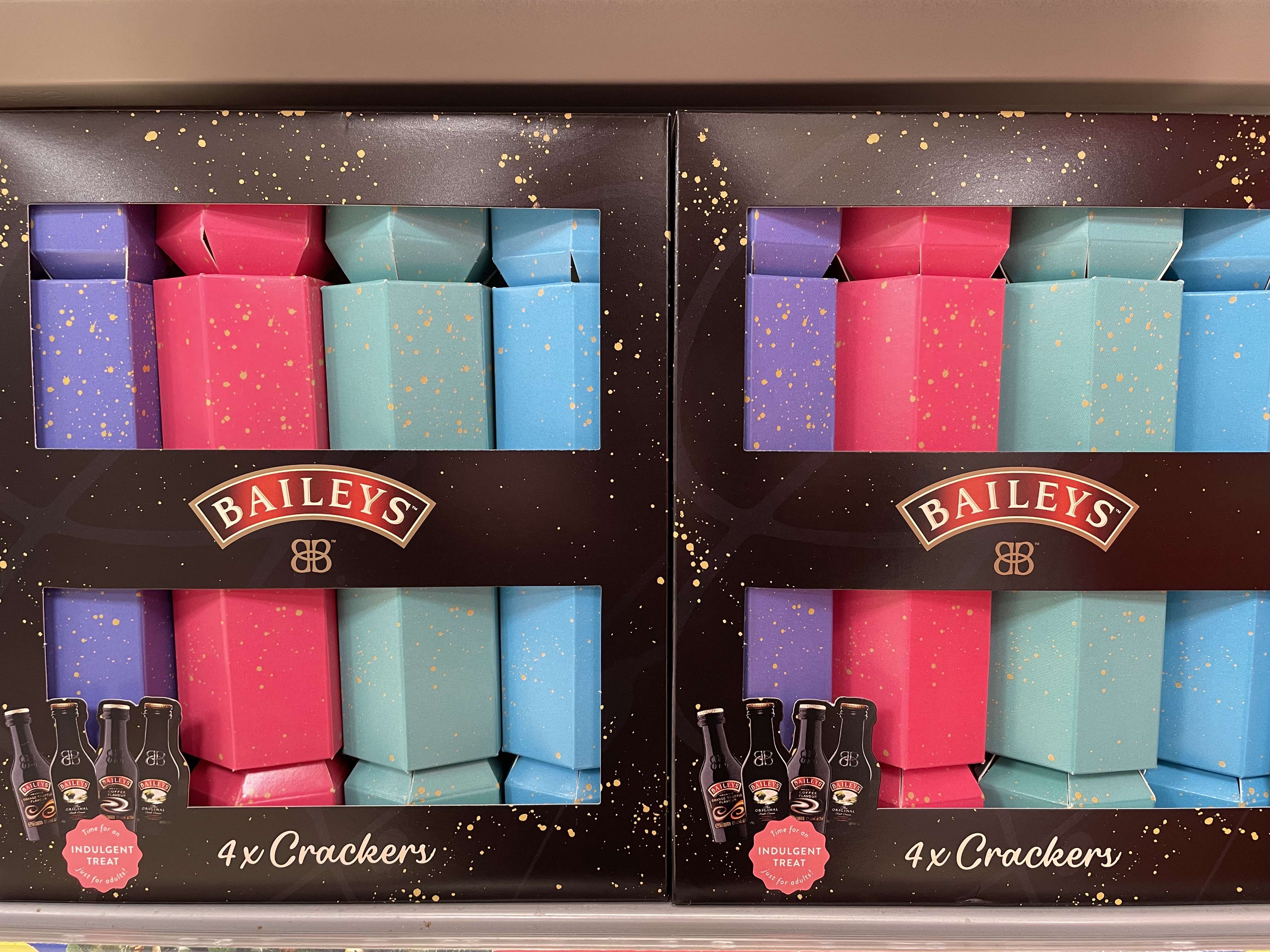 Picture: Bailey

Designer: Bailey's
Description: Rounding off our Top 20, what is Christmas without a Bailey's? The drinks brand put out this special pack for this year's festive season, with the packaging designed to look like a Christmas cracker, with each containing a miniature bottle of Bailey's. Perfect as a stocking filler!

Image courtesy of Rob Fletcher

From the FESPA Team, we would like to wish you a Merry Christmas and a very Happy New Year!
Interested in joining our community?
Enquire today about joining your local FESPA Association or FESPA Direct