Features
Top 20 3D prints of 2016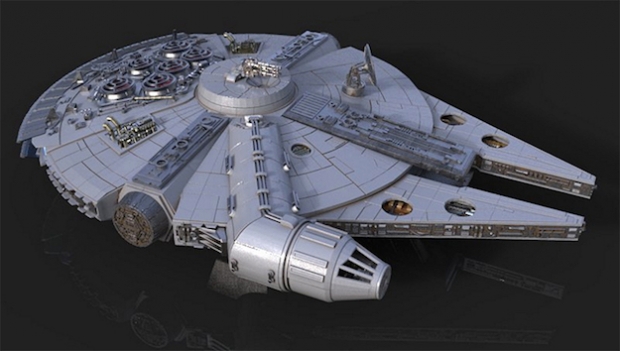 With 3D print continuing to cause waves across the print market and various other industries, FESPA takes a look at some of the best examples of how this technology is being used to create a range of innovative applications.
While some may argue that 3D print should not strictly be categorised as a form of printing, there is no denying that this evolving market holds opportunities for those in the traditional print sector.
This year, we have seen 3D print used to produce everything from furniture and plane components, through to body parts, weapons and even houses.
And while we could spend all day talking about how far this technology could go, we have decided to pick out some of the best applications from the past 12 months.
To baldly go where no print has gone before…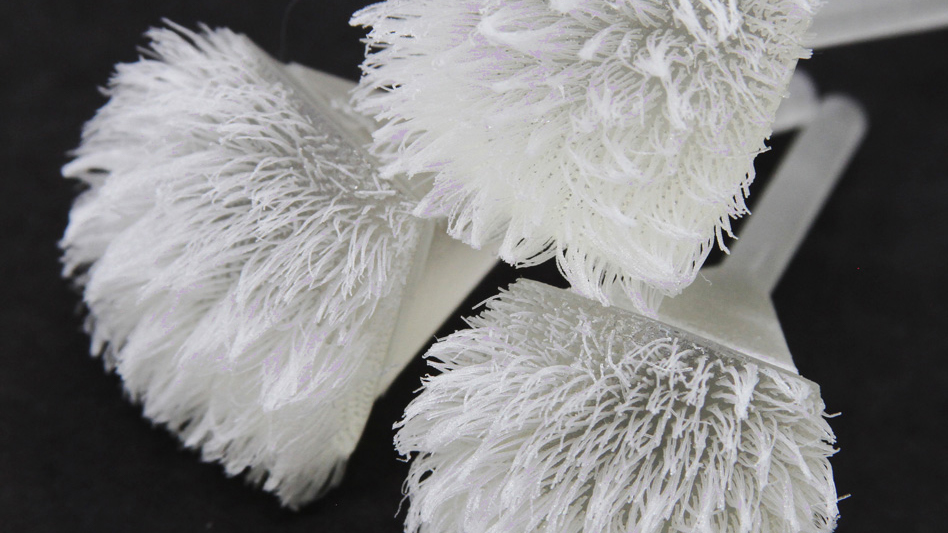 Designer: MIT Media Lab
Description: Those clever brains at the MIT Media Lab used 3D print technology to create hair-like bristles that have a similar look and feel as human hair. 'Cillia' uses sliders to allow users to create surfaces covered in thousands of hairs, each with a resolution of 50 microns.
Picture: Courtesy of MIT
Prepare for take-off with 3D print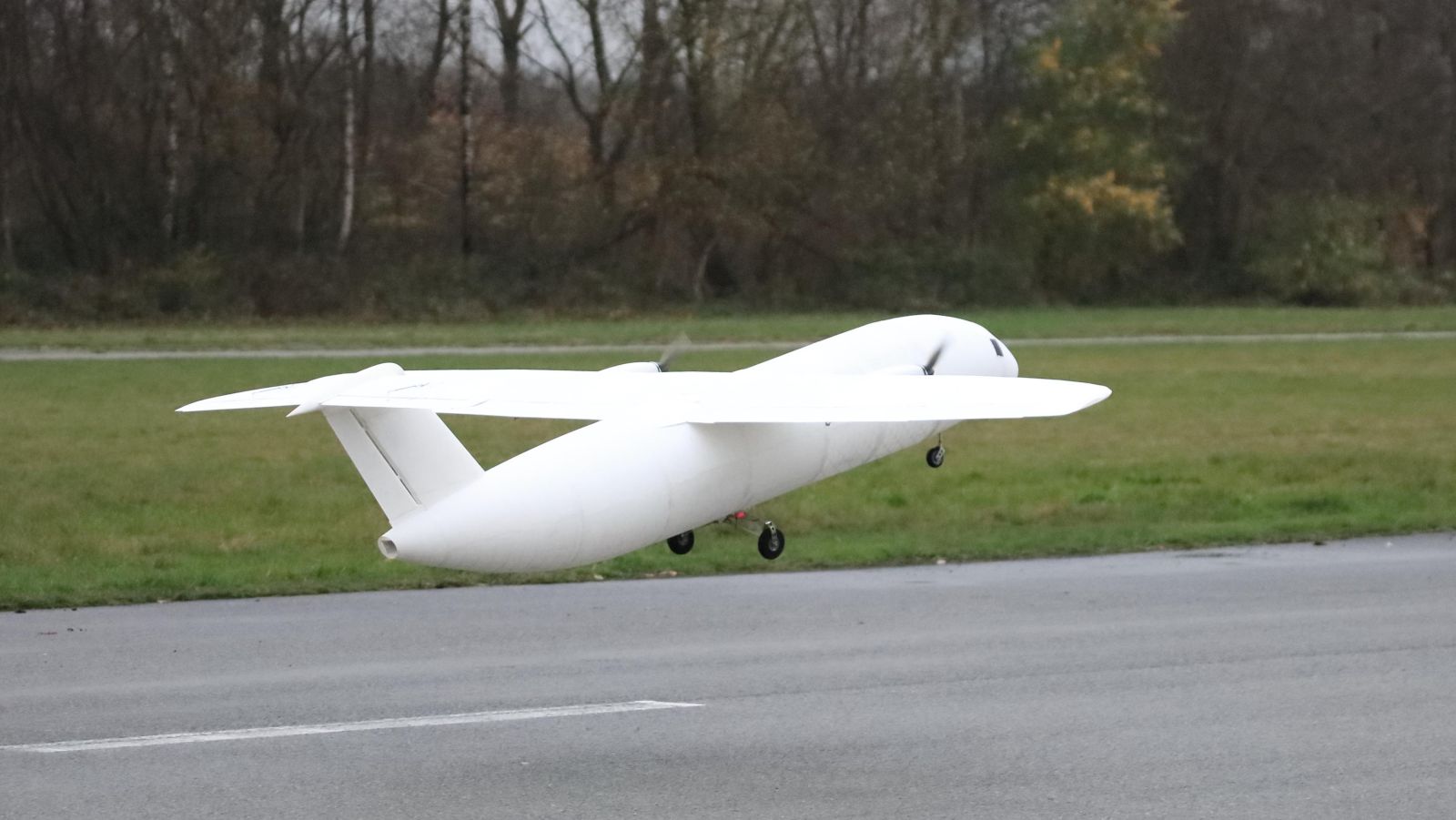 Designer: Airbus
Description: Plane manufacturer Airbus showed off the future potential of this technology when it unveiled a 3D-printed plane at the Berlin Air Show in June. 'Test of High-tech Objectives in Reality', or THOR for short, is a 13ft plane that weight approximately 50lbs and took just four weeks to produce.
Picture: Courtesy of Airbus
The force is strong with this one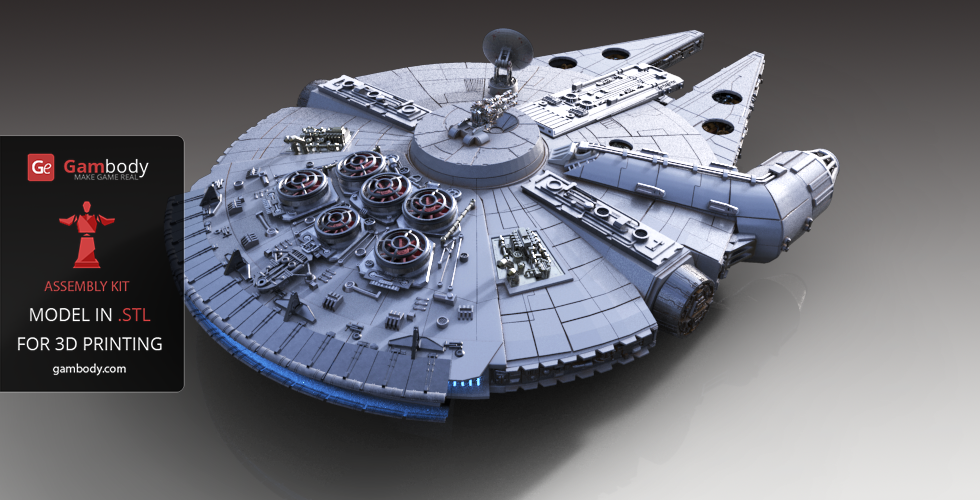 Designer: Gambody
Description: Gambody an online marketplace for designing, buying and selling 3D printed game models, spent several months producing this 1:34 scale model of the Millennium Falcon spaceship from the 'Star Wars' film franchise.
Picture: Courtesy of Gambody
Chinese mansion set for secure future with 3D print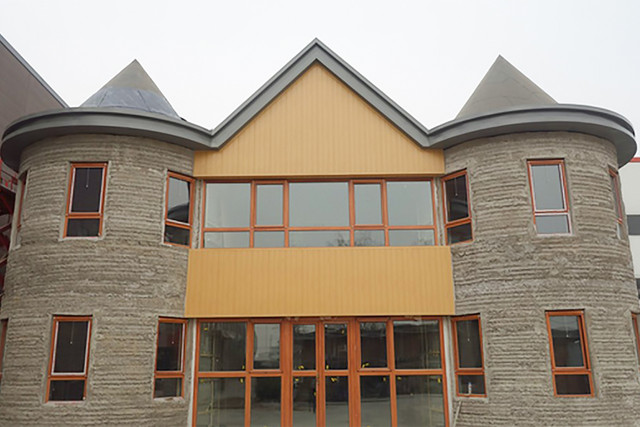 Designer: HuaShang Tengda
Description: Although perhaps not the prettiest building to look at, this 3D-printed mansion in China can withstand an 8.0 earthquake. Designed and built by Beijing architecture firm HuaShang Tengda, the structure took just 45 days to complete and features walls that are 8ft thick.
Picture: Courtesy of HuaShang Tengda
Iowa State races into the lead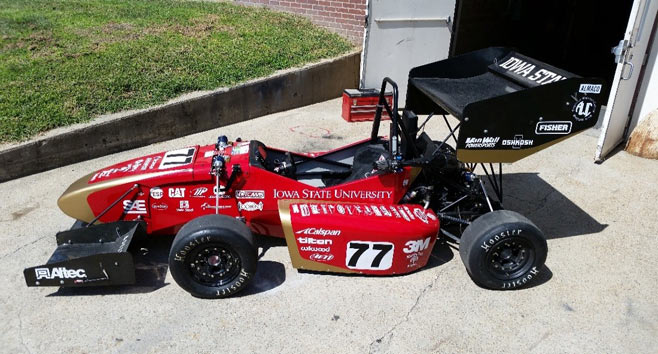 Designer: Iowa State University
Description: Although not fully 3D-printed, talented students at Iowa State University (ISU) in the US used technology from Stratasys to help create this race car. The car competed against other college teams in the Society of Automotive Engineers International Formula car contest. 3D printing was used for fabrication of the intake, dashboard and heel cups.
Picture: Courtesy of Iowa State University
Rubik's Cube no challenge for robot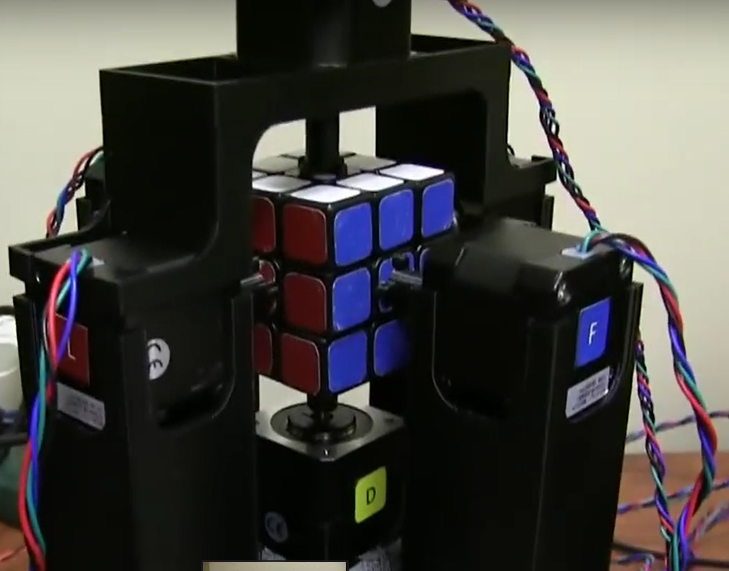 Designer: Jay Flatland and Paul Rose
Description: While the record for the largest 3D-pritned Rubik's Cube was set this year, this featured example is perhaps more impressive. This 3D-printed robot was able to set a new Guinness World Record for the fastest time of solving a Rubik's Cube – just 1.196 seconds!
Picture: Courtesy of 3dprint.com
On your bike!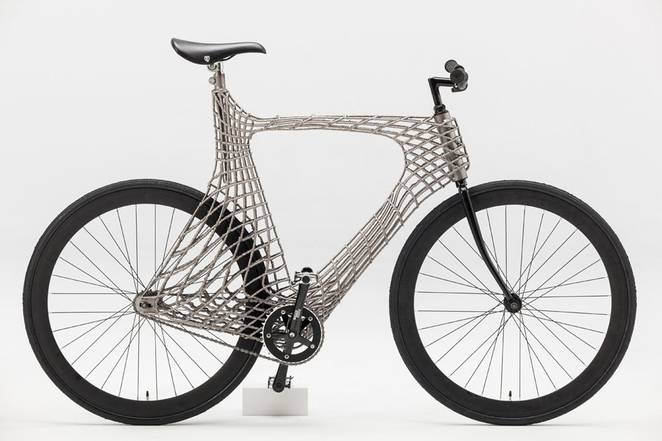 Designer: Delft University of Technology / MX3D
Description: Students at the Delft University of Technology in the Netherlands set another first this year by designing the world's first 3D-printed bike. The final piece was produced by MX3D, the company that is currently printing a bridge over a canal in Amsterdam.
Picture: Courtesy of TU Delft / MX3D
LayerLAB claims world-first with 3D-printed wheelchair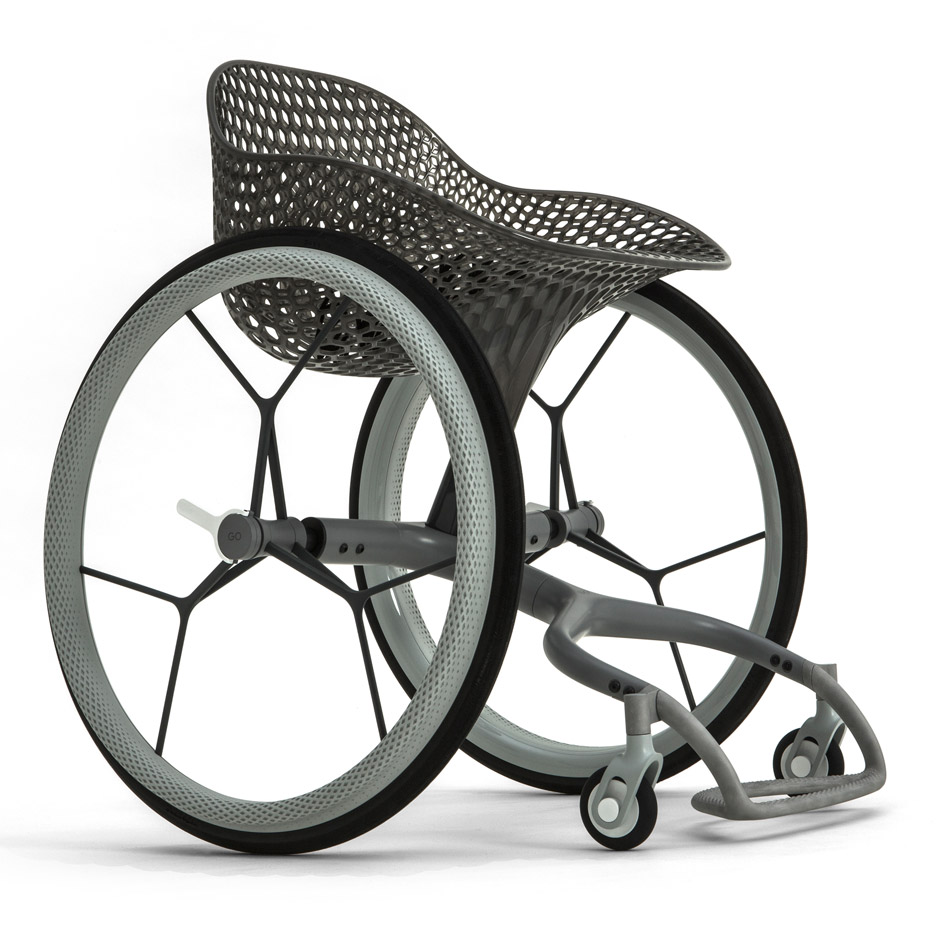 Designer: LayerLAB
Description: The LayerLAB arm of London studio Layer produced what it said is the world's first 3D-printed consumer wheelchair. The final product is the result of a two-year project.
Picture: Courtesy of LayerLAB
3D print your own drone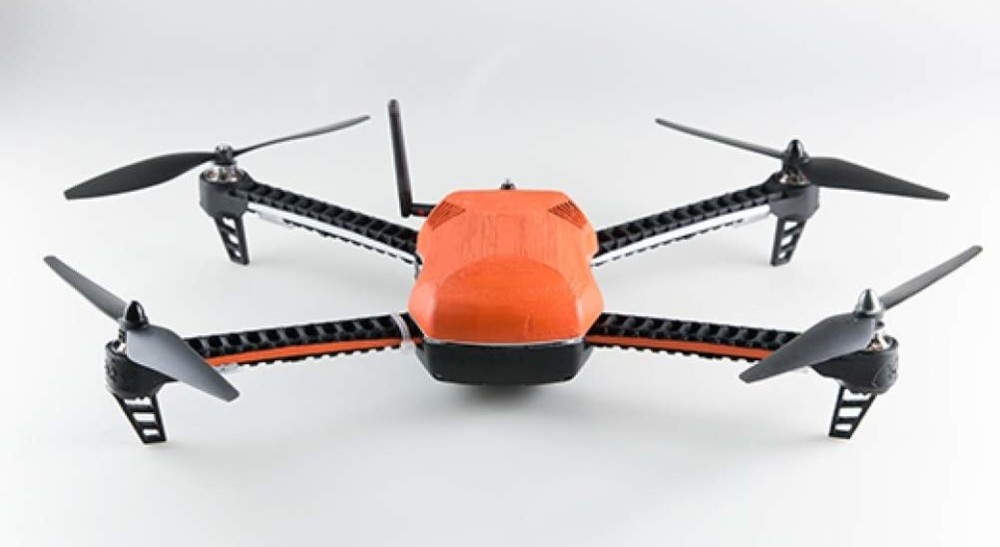 Designer: 3DRobotics / MyMiniFactory
Description: Drone manufacturer 3DRobotics joined forces with 3D printable model marketplace MyMiniFactory to launch a 3D printable version of its IRIS+ drone.
Picture: Courtesy of MyMiniFactory
What's for dinner? 3D print of course!
Designer: byFlow
Description: In April, byFlow set up a pop-up restaurant in Venlo, Netherlands, and used 3D print to create a selection of food for a five-course meal. Here is an example of some of the dessert that was on offer!
Picture: Courtesy of byFlow
Architects given a boost with innovative pen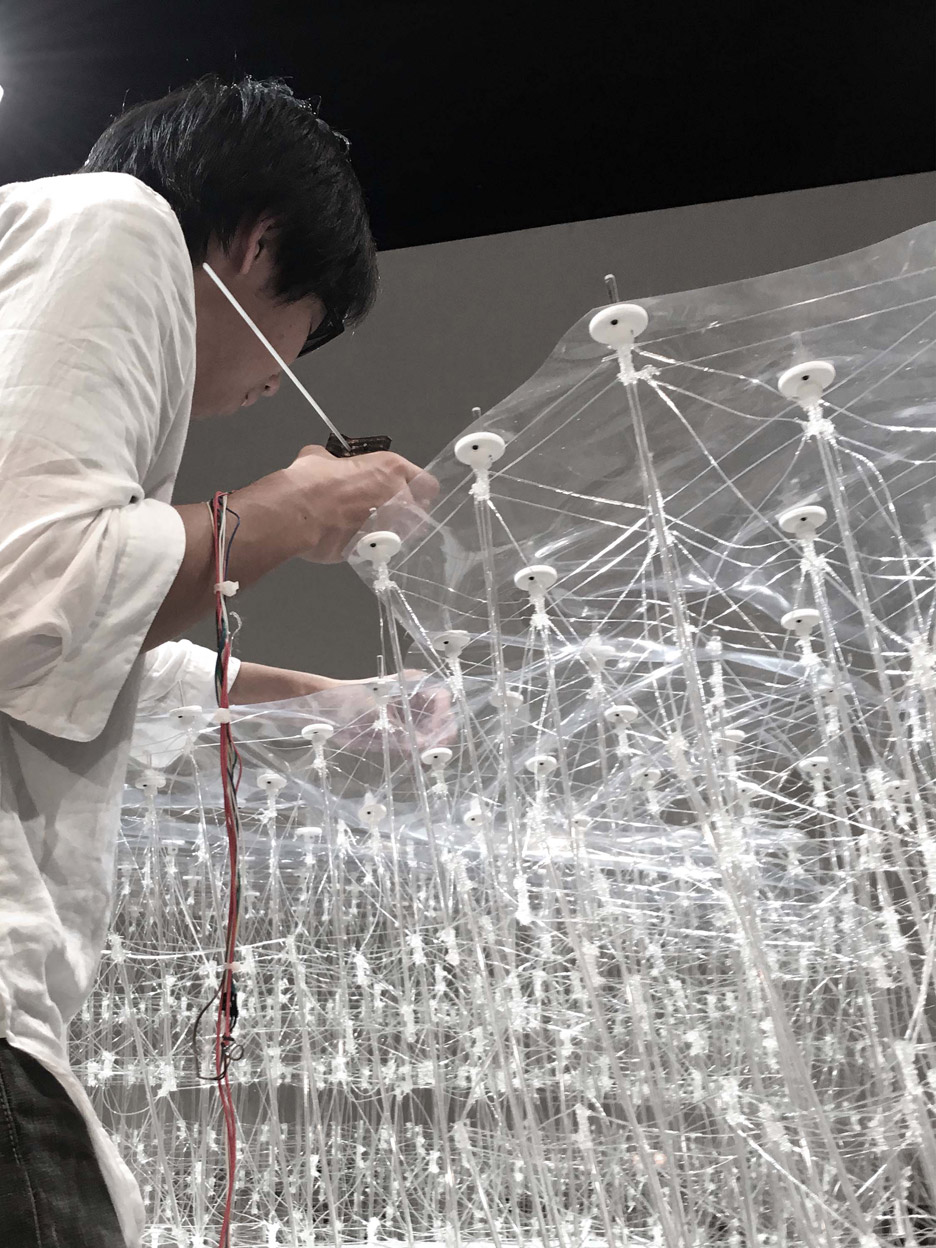 Designer: University of Tokyo / Kengo Kuma
Description: Not an application, but an impressive creation that could lead to more innovation. A group of students at the University of Tokyo have developed a 3D-printing pen that can be used to create large, hand-drawn structures such as architectural designs, giving developers the opportunity to see the structure "built up", rather than looking at designs on paper.
Picture: Courtesy of Dezeen
Lending a hand, or rather a beak, to our feathered friends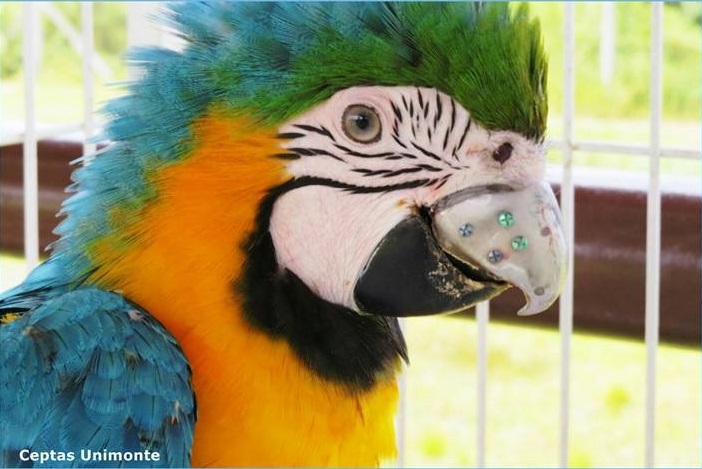 Designer: Roberto Fecchio /Cicero Moraes / Paul Miamoto
Description: Veterinarians in São Paulo, Brazil, used 3D print to create a new beak for Gigi, a macaw that had a deformed beak, preventing her from eating properly. Gigi spent most of her life in captivity and has been adopted by a zoo, where experts can watch over her and the new beak!
Picture: Courtesy of Ceptas Unimonte
3D-printing medication for epilepsy sufferers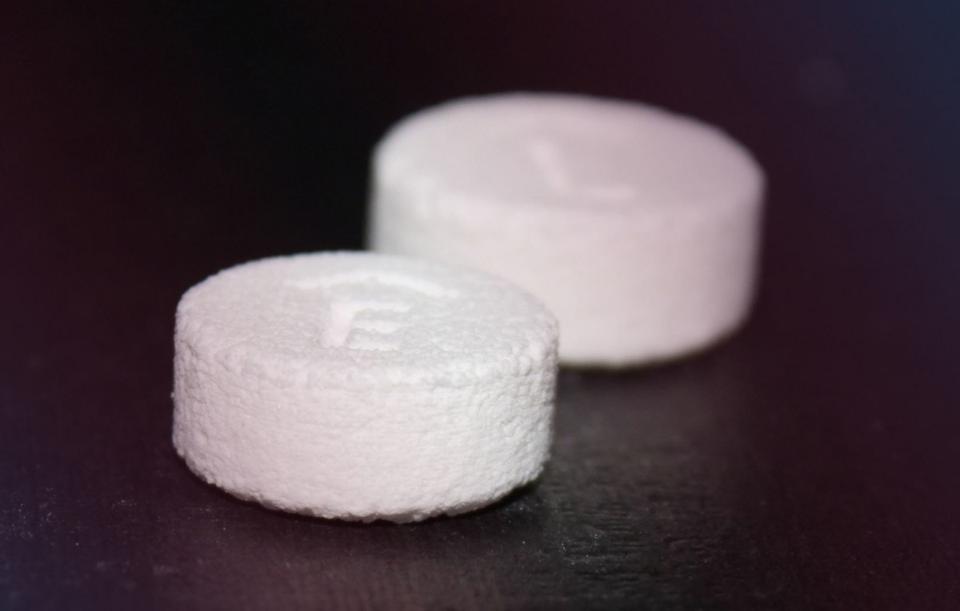 Designer: Aprecia Pharmaceuticals
Description: Aprecia Pharmaceuticals this year secured approval from the U.S. Food and Drug Administration (FDA) approved Spritam. The drug is the first 3D-printed prescription medication that can be used to treat partial onset seizures, myoclonic seizures and primary generalized tonic-clonic seizures.
Picture: Courtesy of Aprecia Pharmaceuticals
'Human Behaviour' for Bjork and 3D print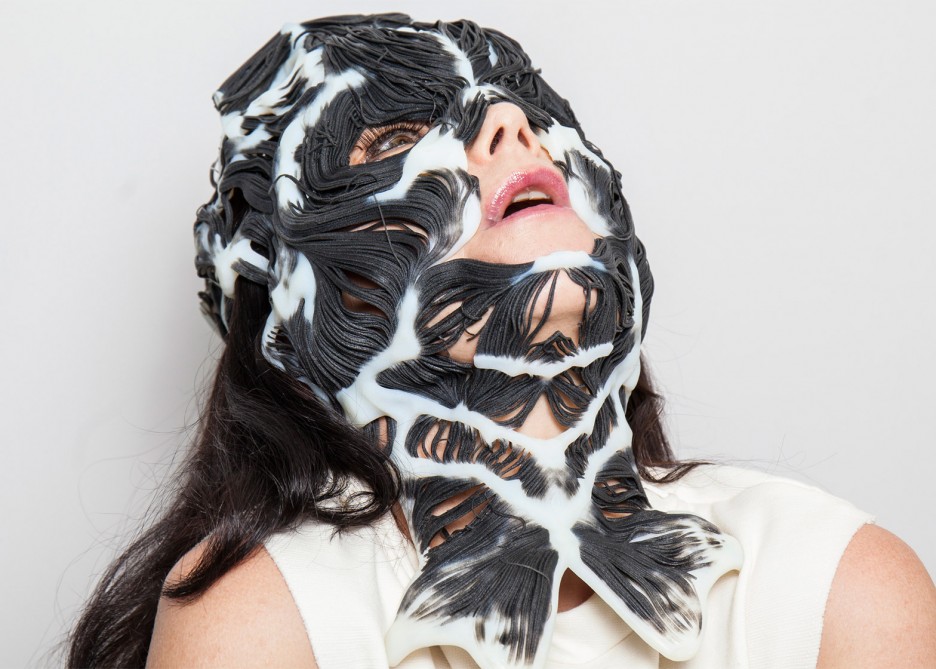 Designer: Björk / Neri Oxman
Description: Icelandic singer Björk, famously known for her unusual dress sense, used 3D print to take this to another level this year, creating a mask based on her musculoskeletal system. The musician partnered with designer Neri Oxman for the project, which is based on "digital interpretations" of Björk's bone and tissue taken from 3D scans.
Picture: Courtesy of Dezeen
A really sweet treat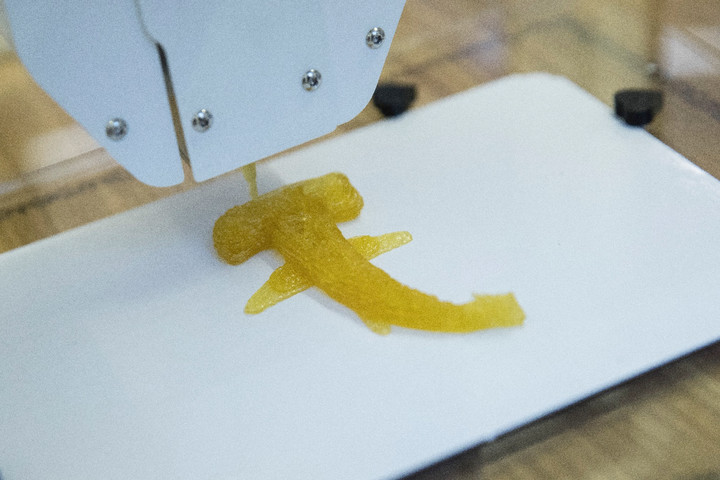 Designer: Katjes Magic Candy Factory
Description: If you fancy treating yourself to something sweet, with a 3D print twist, Katjes Magic Candy Factory would be a good choice! The company, which has sites across the US ,as well as locations in Berlin, Dubai and Dublin, allows customers to 3D-print their own custom gummy candy.
Picture: Courtesy of Katjes Magic Candy Factory
Stratasys recreates lost wonder of the world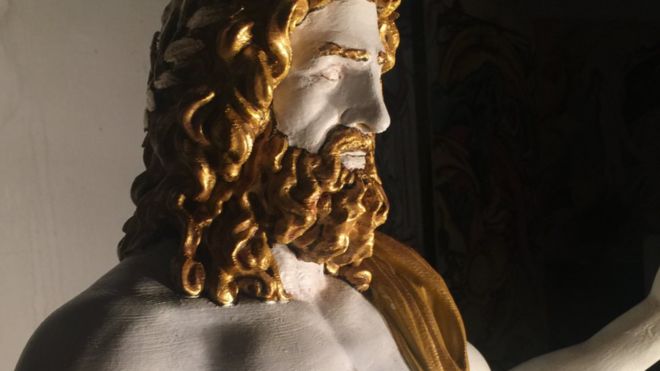 Designer: Stratasys / 3DPTree
Description: 3D print companies Stratasys and 3DPTree joined forces to recreate one of the seven wonders of the ancient world, a statue of Greek God Zeus. The original was lost in the 5th Century and is only recorded in descriptions and illustrations on coins.
Picture: Courtesy of Stratasys
Revving up the market with world's first 3D-printed motorcycle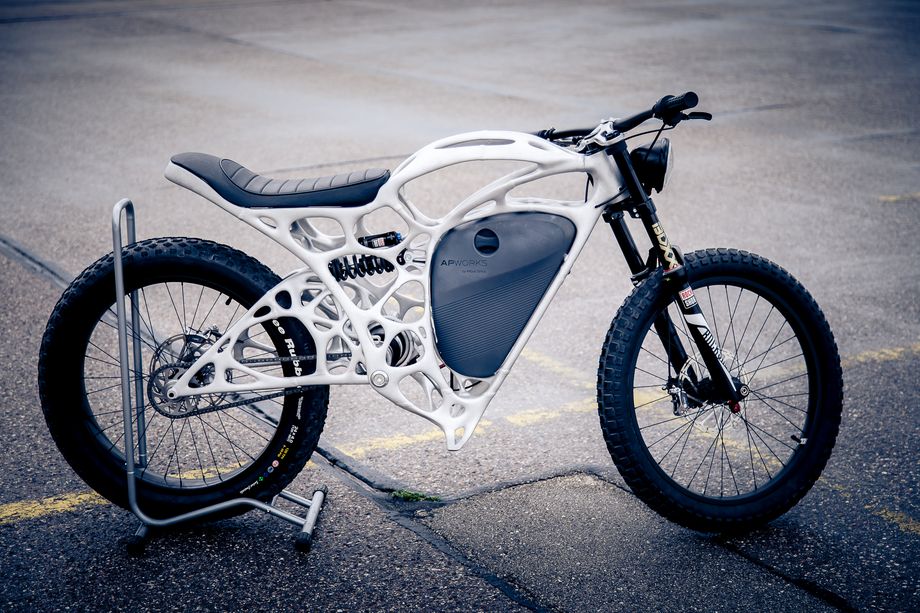 Designer: Airbus / APWorks
Description: APWorks, a subsidiary of airplane manufacturer Airbus, this year developed the first 3D-printed motorcycle. The 'Light Rider' lives up to its name, weighing in at just 35kg, with the ability to travel at speeds of up to 50mph. An initial batch of 50 were released to the market.
Picture: Courtesy of TheVerge.com
Cancer survivor fitted with 3D-printed jaw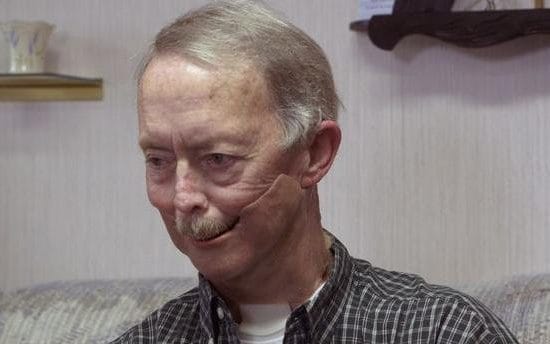 Designer: Travis Bellicchi
Description: Shirley Anderson was diagnosed with cancer in 1998 when doctors found a lump on his tongue. Surgery and radiation therapy left him without a lower jaw, and doctors' attempts to replace it chest muscles were unsuccessful.
Step forward, Travis Bellicchi, a resident at the Indiana University School of Dentistry, who used 3D print to create a replacement jaw, which has also been painted by artists to match Shirley's natural skin colour.
Picture: Courtesy of Form Labs
Slow and steady wins the race for Fred the tortoise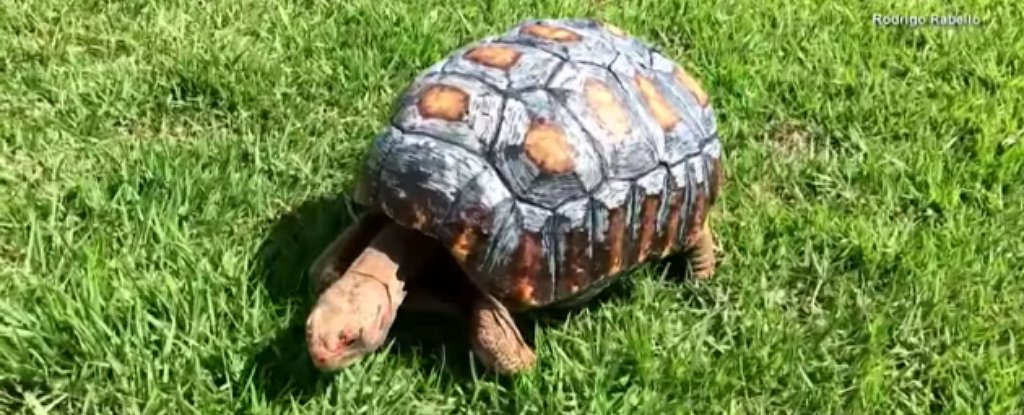 Designer: Animal Avengers
Description: Brazilian vet practice Animal Avengers created the world's first 3D-printed shell for Fred, a tortoise who lost his own in a forest fire. The shell is made of corn-based plastic, with each piece taking 50 hours of printing to create.
Picture: Courtesy of Rodrigo Rabello
3D print goes for gold at Rio 2016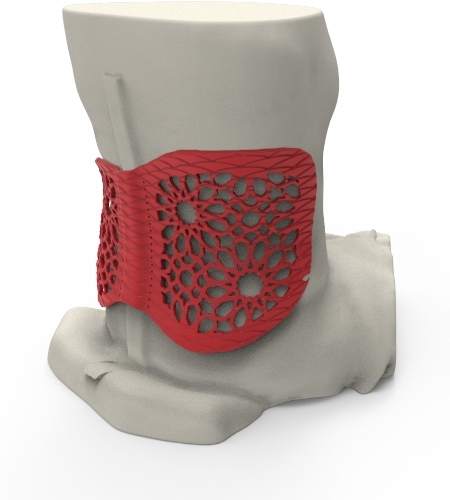 Designer: Baltic3D
Description: Latvia's Polina Rožkova was able to compete at the 2016 summer Paralympic Games in Rio de Janeiro, Brazil, with the help of 3D print. Baltic3D use the technology to create a back brace to enable Rožkova to feature in the wheelchair fencing event.
Picture: Courtesy of Business Wire
Whether you class it as print or not, there is no doubting the level of innovation in the 3D print sector. And while 3D printing may be making plenty of headlines outside of the industry, members of the global print market will know all about the many exciting developments within the traditional industry.
One region experiencing growth at the moment is Asia, and with FESPA Asia 2017 set to take place in Bangkok, Thailand, from February 15-17 next year, this will give industry members in the area to learn more about the latest innovations.
To find out more about FESPA Asia 2017, visit: https://asia.fespa.com. Visitors can get free entry to the exhibition by registering to attend via the website, quoting reference code: ASAJ701.
Interested in joining our community?
Enquire today about joining your local FESPA Association or FESPA Direct