Features
Top 10 FESPA Award Winners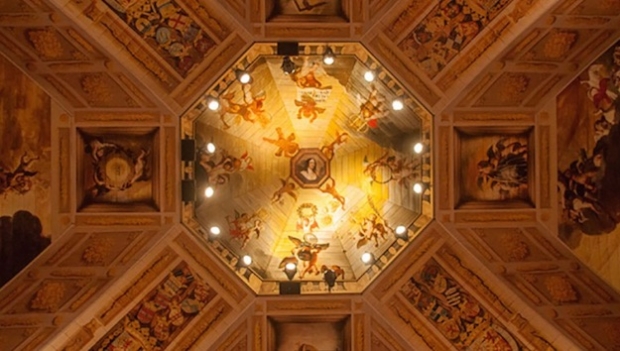 With the closing date for the 2017 FESPA Awards just around the corner, we look at work from past editions of the event and pick out some of the most colourful and innovative winning submissions.
Here at FESPA, we cannot help but get excited about our annual Awards. This initiative not only gives industry members from around the world the chance to gain valuable exposure, but also allows our team to see some of the most inventive and creative work from the global print market.
In recent years, we have had the pleasure of viewing thousands of submissions, with our judging panel commenting on the increasing quality of work each year of the Awards. With this year's deadline for entrants just days away, we are now issuing a call to arms for any last-minute entries to come forward before January 27.
To keep in the spirit of the Awards, FESPA has put together a list of the top 10 winners from previous years.
MakeCover raises the roof at Delft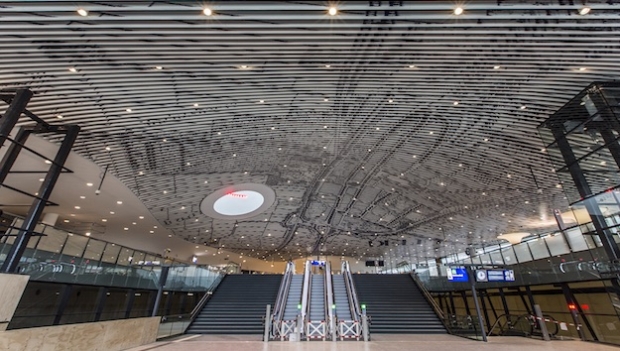 Designer: Delft
Description: In 2016, Dutch firm MakeCover won the FESPA Gold Award in the 'Architectural Signage' category for its submission 'Ceiling Trainstation Delft'. The project saw MakeCover install a unique design on the ceiling of the railway station, utilising HP Latex printer with 3M inks, 3M IJ70-114 transparent film, with 3M SC 8520 matte laminate, as well as a Zünd flatbed plotter for contour cutting.
Picture: Courtesy of MakeCover
Setting sail on a winning voyage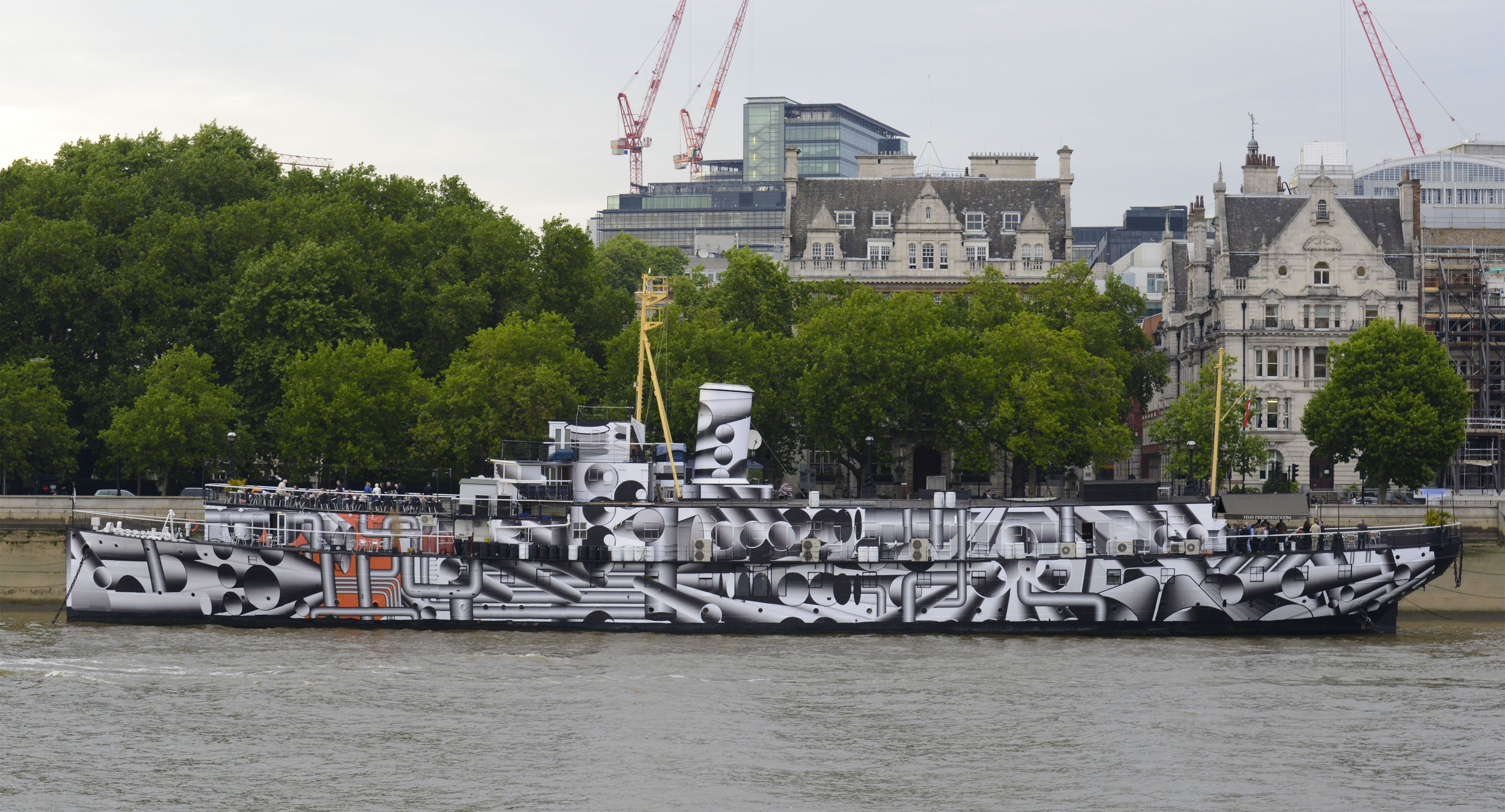 Designer: PressOn
Description: PressOn picked up the FESPA Gold Award for 'Out of Home Media and the People's Choice Award' for 'Dazzle Ship' in 2015. This project saw the UK firm use vinyl to transform a former warship to commemorate 100 years since the start of World War I.
Picture: Courtesy of PressOn
Experimental print proves a hit with judges
Designer: Taller de Serigrafía
Description: Last year, Christian M Walter's Taller de Serigrafía won a FESPA Gold Award in the category of 'Original Serigraphies and Giclées' for a screen print project that featured various experimental techniques. 'Rojo' was inspired by 19th and 20th century photography, and shows 'blood' pouring out of a felled tree that lumberjacks – also splattered with red – had sawn in half.
Picture: Courtesy of Taller de Serigrafía
Award winner rocks out with Morrison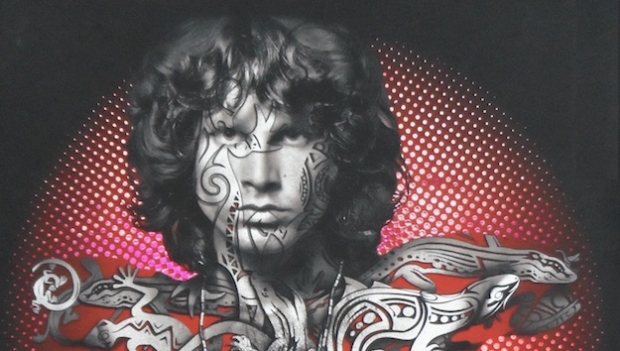 Designer: A-Design
Description: Sergey Buzanov, an applications specialist at A-Design, won a FESPA Gold Award in 2015 for a Jim Morrison t-shirt print. The project, which ranked first in the 'Special Effect Garment Print' category, was produced on an Epson T3000, using Nazdar Lyson 55 Series Black inks and pigment inkjet film by Ulano.
Picture: Courtesy of A-Design
Best in show dresses to impress
Designer: Zego Promotion & Logistik
Description: In 2014, Zego Promotion & Logistik took home the 'Best in Show' FESPA Gold Award for its work on a jacket, themed on popular band Daft Punk. The finished article featured 15 different types of refinement, such as the whole arm begin sewn with sequins to add an extra-special touch.
Picture: Courtesy of Zego Promotion & Logistik
Visual project take the top prize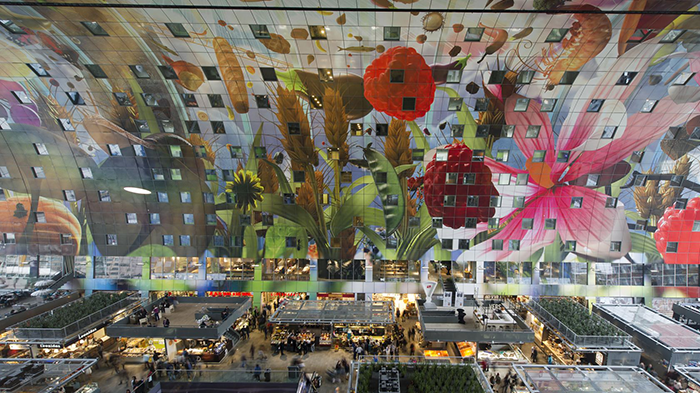 Designer: TS Visuals
Description: In 2015, TS Visuals won 'Best in Show' for this humungous project, which also won Gold in the 'Metal & Wood Products and Direct Printing on Three Dimensional Products' category. The giant piece of work was adjudged to have been the most outstanding piece of work that year.
Picture: Courtesy of TS Visuals
It's the inside that counts…
Designer: Van Iwaarden Artwork
Description: In 2014, Dutch company Van Iwaarden Artwork won FESPA Gold in the category of 'Interior Decoration of the Year' for this striking piece of work. The project, which comprises 900sq m of wall and ceiling decoration, featured in at exhibition at the Grote Kerk in The Hague.
Picture: Courtesy of Van Iwaarden Artwork
Raccon at the races with FESPA Award win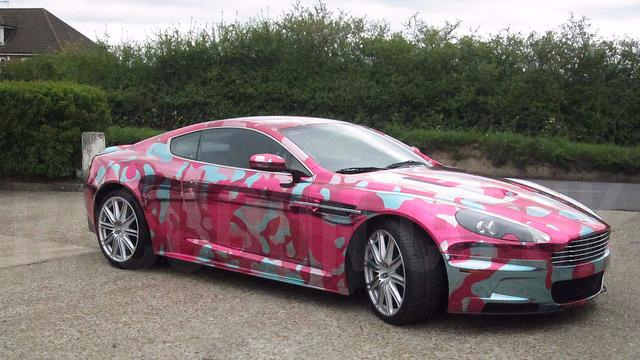 Designer: Raccoon
Description: London-based vehicle wrapping and branding firm Raccoon won a FESPA Gold Award in 2014 for its work at the Gumball 3000 rally in 2013. As an official partner, the company wrapped no less than 40 super cars in just seven days prior to the 3,000-mile road trip. Here, an Aston Martin DBS got the Raccoon wrapping treatment, and caught the judge's attention in the 'Vehicle Decoration of the Year' category.
Picture: Courtesy of Raccoon
Take a Look at the best in show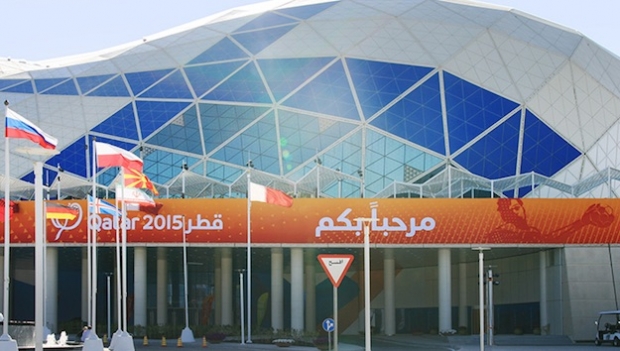 Designer: The Look Company
Description: Last year, The Look Company won three medals, including 'Best in Show' for this project that was produced for the 2015 Men's Handball World Championship, which took place in Qatar. The project comprised many elements of branding, spread across 155,000sq m of material such as polyester textile and psv.
Picture: Courtesy of The Look Company
Scarily good win from Horizon Digital Print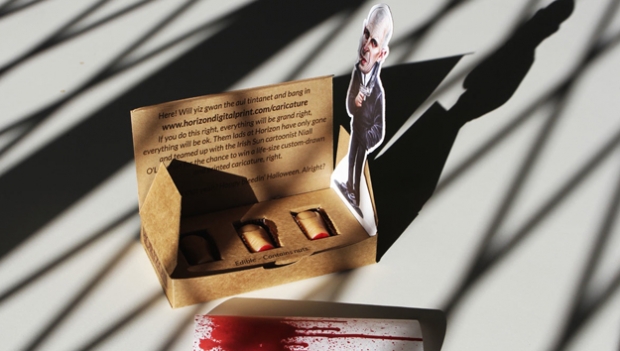 Designer: Horizon Digital Print
Description: Back in 2014, Horizon Digital Print picked up a FESPA Gold Award for this unique piece of work, inspired by Irish television drama 'Love/Hate'. The firm produced the direct mail as a Halloween campaign to promote its services to consumers and other businesses in the country. The final piece features not only print, but also sweets in the shape of severed fingers.
Picture: Courtesy of Horizon Digital Print
With just five days to go until the deadline for entries to the FESPA Awards 2017, those interested in taking part this year should look to submit work as soon as possible. And for those of you that are still undecided over your entry, the many positive comments made by the judges that will ultimately decide the winners should help show off the many benefits of taking part.
To find out more about the FESPA Awards 2017 and for information on how to enter, visit: http://www.fespaawards.com
Interested in joining our community?
Enquire today about joining your local FESPA Association or FESPA Direct