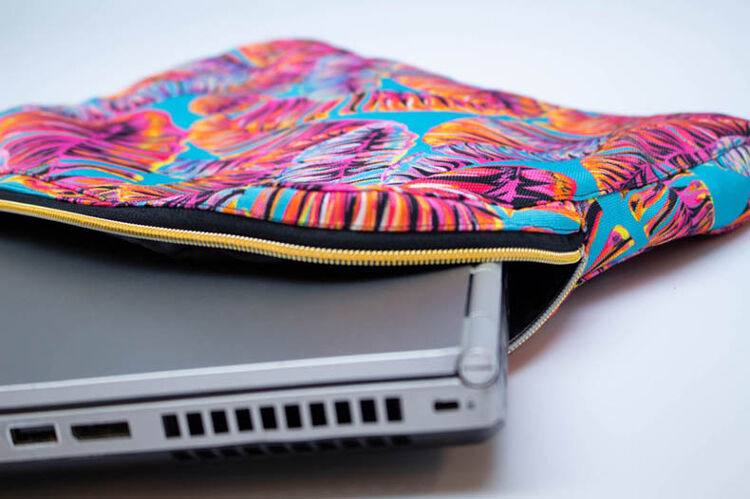 The COVID-19 crisis has caused several problems for suppliers in the printing industry. This is due to the significant fall in machine sales. Sonja Angerer discusses how printers can learn a lot for their future business by observing the actions of hardware manufacturers.
There have been barely any trade fairs and events with several months of closed retail trade and the hospitality sector in crisis. Digital and large format printers were on the winning side for years. However, they are now as badly affected by the effects of the pandemic as commercial printers. Added to this are the uncertainties on both sides of the channel about the exact shape of Brexit conditions.

Behind closed doors, many manufacturers and dealers have experienced a significant fall in machine sales. Understandably, the companies concerned are reluctant to share exact figures. But the 17 percent decline announced by the German Mechanical Engineering Association in October 2020 compared to the same month last year illustrates the seriousness of the situation.
Focus on growth markets
Individual printers can still keep their businesses afloat by increasing their existing commitment to growth markets or by using temporary closures and periods of low demand to refocus their operations on known and potential growth markets. These growth markets have hardly changed in the last two or three years:
Textile printing
Soft Signage
Individualized interiors
Personalized gift ideas and promotional items
Packaging
"Hygiene and health" were more of a niche issue before the pandemic hit the world. In May and June 2020, printers and advertising technicians throughout Europe produced in masse, masks, Plexi shields, signs, floor graphics and similar products to support social distancing. However, it can be assumed that products related to care, cleanliness and route management will continue to be in demand in the foreseeable future.
Show new products: Manufacturers are betting on the future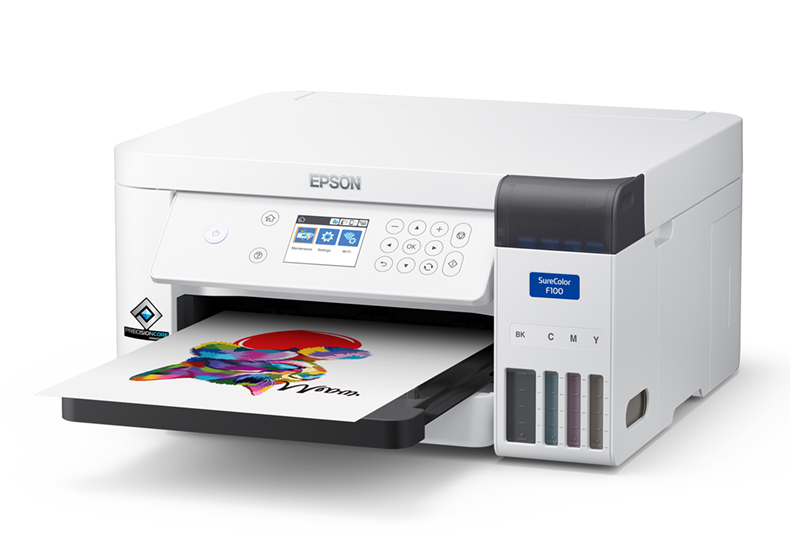 Caption: With the Desktop model SureColor SC-F100 with sublimation inks, Epson focused on the growth market Personalized Gift Ideas and Promotional Items. Photo: Epson.

For the "super fair year" 2020, manufacturers focused on creating considerable innovations. After all, the development of a new generation of hardware usually takes several years. Not everyone wanted to wait for the introduction of new machines, therefore relatively "silent" machines have been introduced into the market. This was achieved by using webinars or other online events.

It is interesting to note that many manufacturers have been consistently focused on identifying growth markets. Mimaki announced new machinery for textile printing and launched the Tx300P-1800 MkII hybrid printer earlier this year, which prints on substrates such as paper and can be configured in three different ink combinations. The fast conversion from direct to transfer printing offers many application possibilities from fashion to home textiles to wallpaper.

The first EFI Colors 340 was introduced in October 2020 and is primarily designed for soft signage production. While this segment is already well developed in Central Europe, there is still further development needed in other markets.

Epson released their large-format presses with Epson's new resin technology, SureColor SC-R5000 and SC-R5000L. These are designed to enable odourless indoor printing thanks to water-based ink and are suitable for the growing interior decoration market.

The Desktop Model SureColor SC-F100 features sublimation inks. Frank Schenk, Head of Commercial & Industrial Printing at Epson Deutschland GmbH says: "The new SureColor was developed so that companies can expand into the promotional goods market without a large investment. This is ideal for users looking for a small-format sublimation solution that keeps track of their printing costs. The SureColor SC-F100 is a reliable, professional printing solution."
Packaging market defies crisis

Caption: The Xeikon PX30000 label printing system with UV inkjet technology is designed for small to medium runs in the high-end packaging market. Photo: Xeikon.

Konica Minolta invested in MGI Digital Technology (MGI) in September 2020, this investment demonstrates how important the packaging market has become. The company increased its stake in the French specialist for digital finishing machines to just over 42 percent.

Konica Minolta expects the packaging printing market to grow by 15% annually from 2018 to 2028. For the packaging printing market, the company currently only offers the AccurioJet KM-1e, a UV inkjet sheet printing system in B2+ format. However, according to the company it did not enter the industrial printing sector until "2016," according to their press release.

In mid-October, Xeikon also introduced the PX30000, a label printing system with UV inkjet technology that is intended to produce small to medium runs in the high-end market for health and cosmetic products, chemicals and premium beers.

Filip Weymans, VP Marketing at Xeikon, said: "The introduction of this high-end press for digital label production is an important milestone for implementing Xeikon's business strategy. By expanding its portfolio to include the PX30000, Xeikon is expanding its already comprehensive offering on the market."
Conquering completely new markets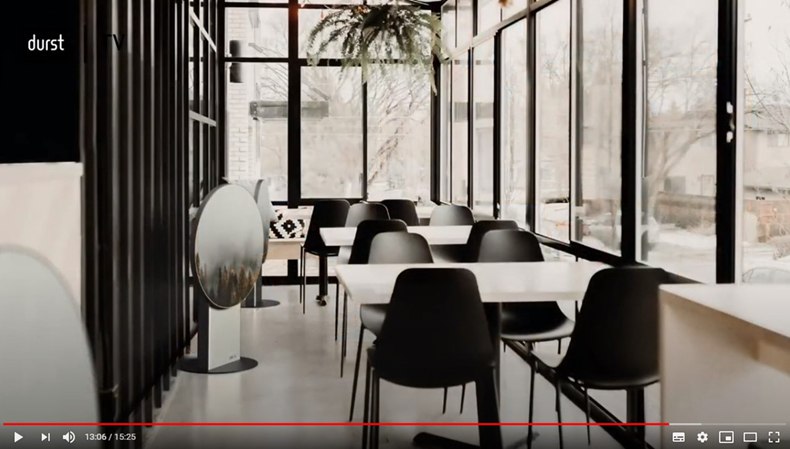 Caption: From the live presentation on 8th October 2020: The Durst UVC-R series can be harmoniously integrated into many architectural concepts. Photo: Durst Group

However, the Durst Group reacted the most radically to the upheaval in the crisis. The company manufactures digital printing presses for textile, soft signage as well as packaging and label applications. It therefore already covers the well-known growth markets with its offering.

Nevertheless, Durst launched a completely new equipment division focusing on UV light for ink hardening. At the beginning of October, Durst's CEO Christoph Gamper presented the Durst UVC-R series during a short live stream. The first model UVC-R 100H disinfects radiation with a wavelength of 254 nanometers of air volume up to approx., 100 cubic meters per hour by generating ozone-free UV-C radiation.

Due to the low volume of only 25 dB(A), the Durst UVC-R 100H air purifier is suitable for restaurants and offices, but also trade fair stands, classrooms, practices and waiting rooms. It is expected to be available as early as December 2020. The industrial design of the Durst UVC-R series is thought to enable the individualization of air improvers with digital printing.
This means that digital printers can easily adapt a class of devices for which there is likely to be a lot of demand in the coming years to any style of furnishing. This will allow them to reach completely new markets.
What can print service providers learn from suppliers' strategies?
In difficult economic times, hardware manufacturers consistently focus on well-known growth areas. They offer cost-effective and sometimes highly automatable machines for the application areas.

This strategy also seems useful for print shops and applies even if the portfolio of applications has to be reduced. On the other hand, the leap into completely new business areas, such as the Durst Group requires a fair amount of pioneering spirit. In addition to a good concept, deep pockets are also required for development work. However, the sales opportunities in market niches that are still largely untamed has significant potential.
Interested in joining our community?
Enquire today about joining your local FESPA Association or FESPA Direct