Features
The top 20 printed t-shirts of 2016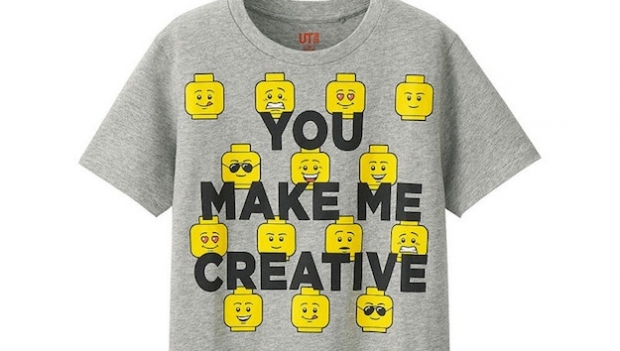 In the first of a special 'Top 20' series, FESPA takes a look at some of the best and most creative t-shirt print designs from the past year.
It is no longer a secret that t-shirt printing is one of the most profitable markets in the wider print industry. Be it a local shop printing t-shirts for stag and hen parties, or a larger operation developing products for major high street brands, the work on offer in this sector is plentiful, and often colourful.
With this in mind, we have picked out some of the more creative designs from the last year that have not only got members of the print industry talking, but also those in the wider media.
Mexican brewery comes up Trumps…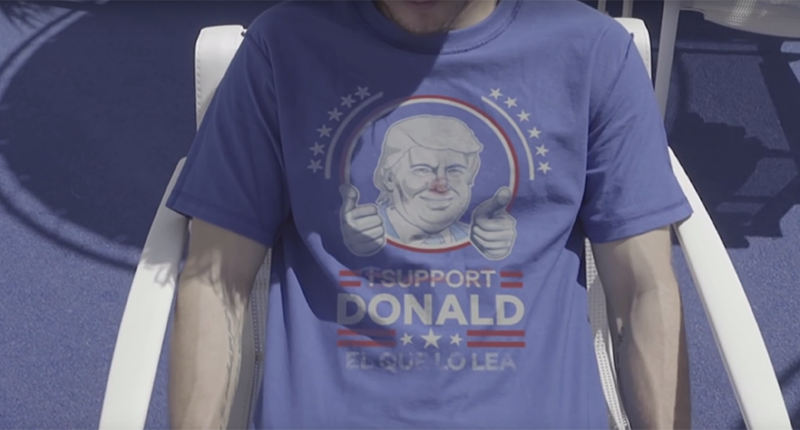 Designer: Cucapá Brewery
Description: Donald Trump overcame a host set-backs during his successful election campaign this year, including this one, which came courtesy of creative t-shirt print.
Mexican brewery Cucapá Brewery produced t-shirts that said 'I support Donald' when cool, but when warmed from body temperature, added a clown nose to Trump's face and a red cross appeared over the word 'support'. Money raised from t-shirt sales funded a party at the brewery…
Picture: Courtesy of Cucapá Brewery
Designer brands join the t-shirt printing trend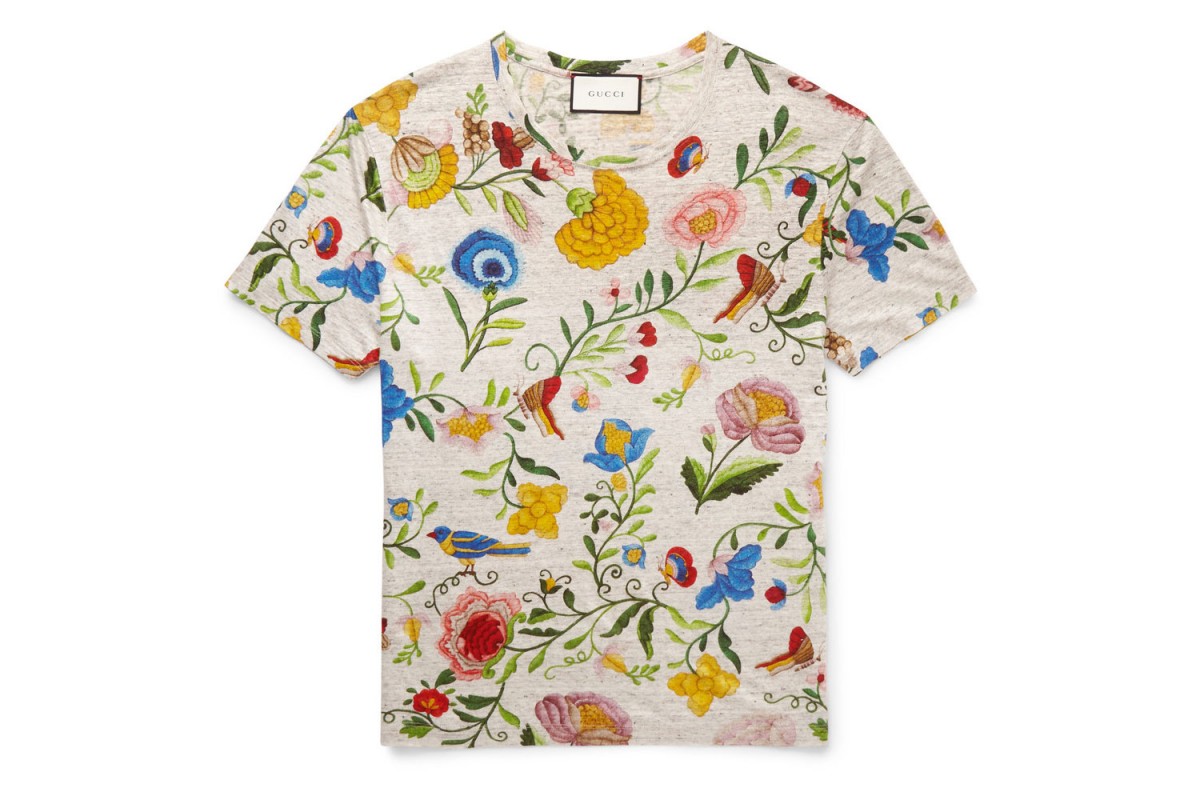 Designer: Gucci
Description: Fancy a designer t-shirt? This creation from Gucci could be right up your alley, if you have $490 to spare…
Picture: Courtesy of Gucci
How to wear your food…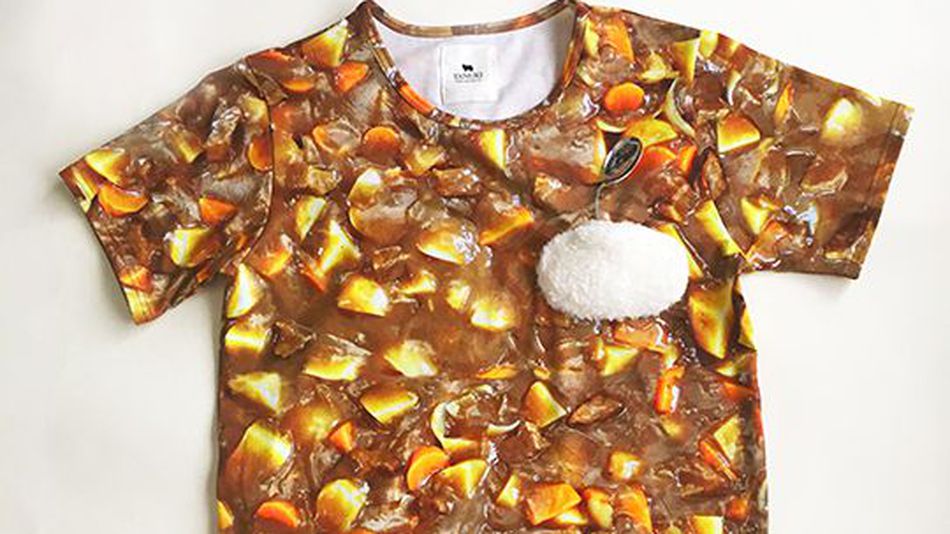 Designer: Tanuki
Description: Japanese online retailer Tanuki gave a whole new meaning to the phrase 'you are what you eat' by producing the t-shirt, featuring a covering image of a curry. The t-shirt even comes with a fluffy faux fur white pocket that looks like small serving of rice, complete with a bent spoon. Yours for $86…
Picture: Courtesy of Tanuki
FESPA Award winner makes the Top 20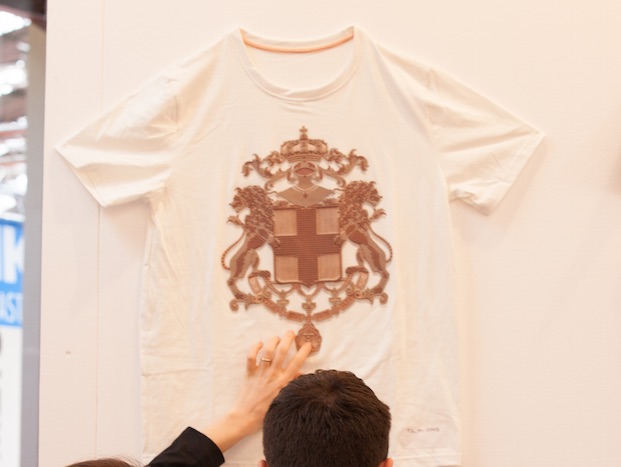 Designer: Tarun Printing Works
Description: We could not publish a Top 20 t-shirt feature without paying tribute to one of our FESPA Award winners. Tarun Printing Works won the Gold, Silver and Bronze awards in the special effect on t-shirts and garments category this year. Pictured here is the work that earned the company a Gold award.
Picture: Courtesy of FESPA
Building for the future with Lego
Designer: Lego
Description: Lego moved to enhance its already-strong market presence with the launch of a new collection of official, printed t-shirts, available from Uniqlo.co.uk. Founded in 1932, Lego is widely regarded as the most successful children's toy of all time.
Picture: Courtesy of Lego
JLo's t-shirt from the block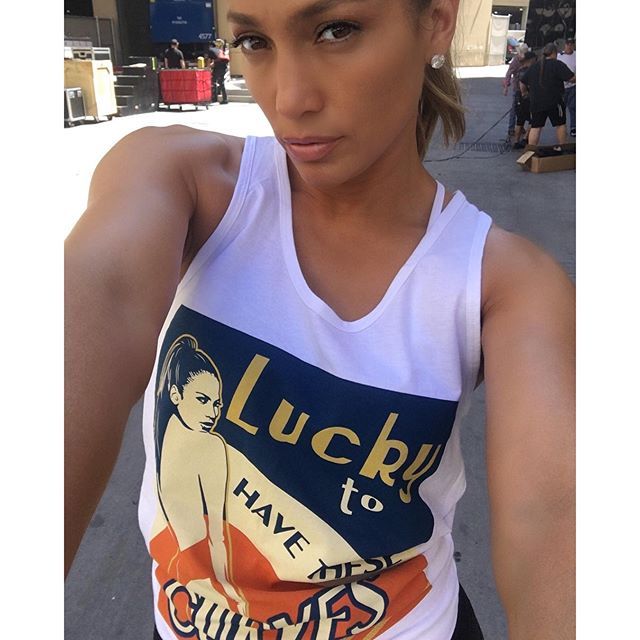 Designer: JLo
Description: World famous singer Jennifer Lopez got in on the act this year with her own limited edition, printed tank top. JLo's picture of her modelling the top racked up 439,000 likes on social media platform Instagram.
Picture: Courtesy of JLo
DHL delivers surprising fashion statement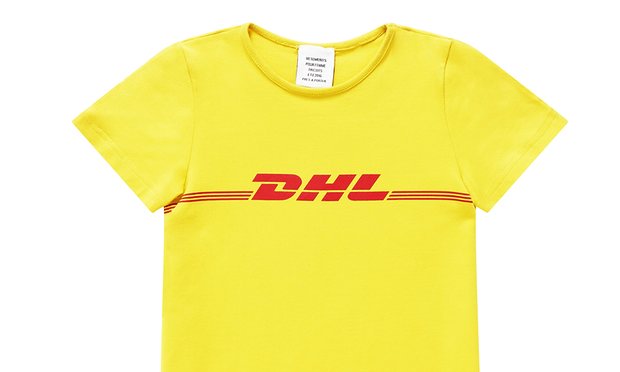 Designer: Vetements
Description: Although originally worn by a model on the Vetements catwalk in Paris in October of last year, the DHL t-shirt became something of a must-have fashion item in the spring-summer this year. The t-shirt went on sale in January and sold out at most retailers, despite a price tag of £185.
Picture: Courtesy of Vetements
Who needs tattoos when you have print?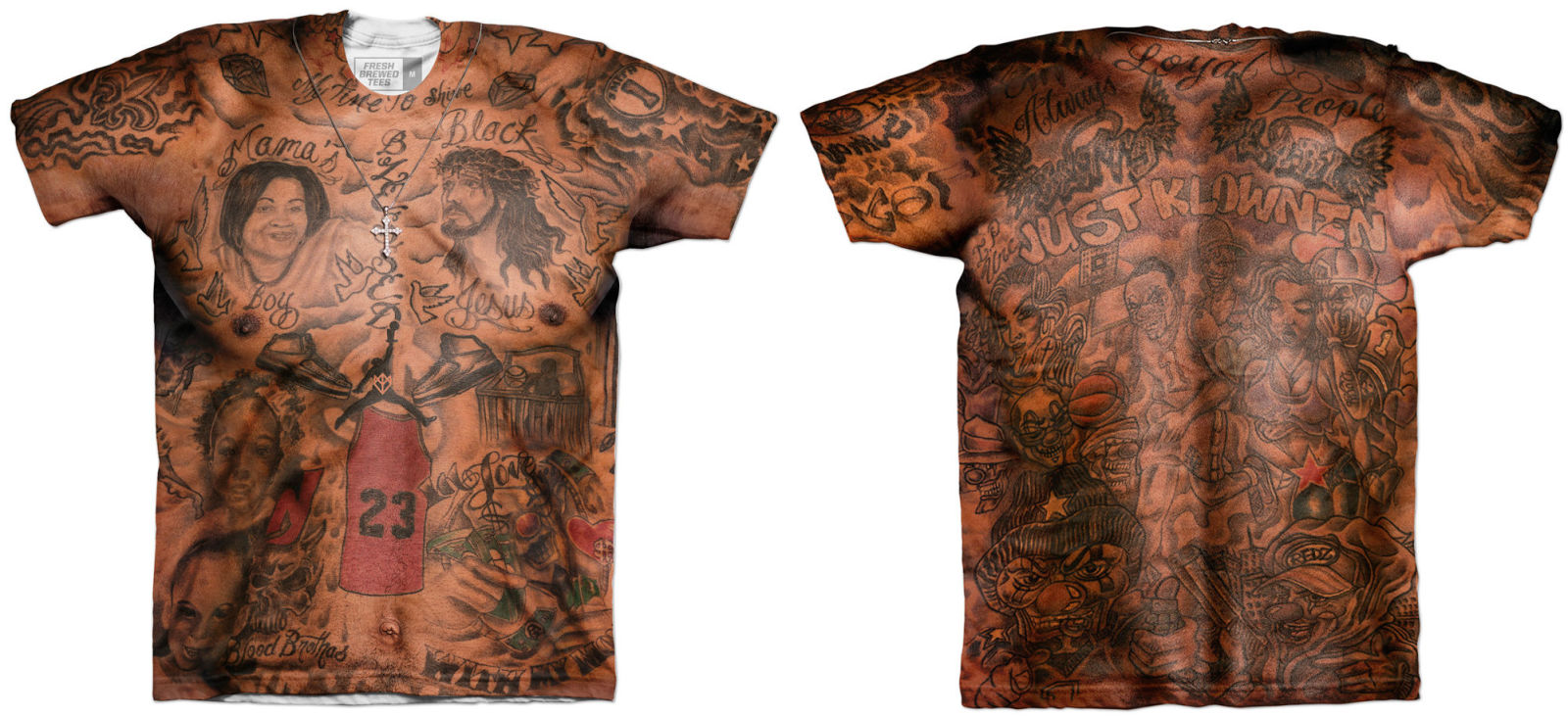 Designer: Fresh Brewed Tees
Description: Want to replicate the tattoos of your favourite sports star? Simple, wear a t-shirt with the designed printed on them! This creation by Fresh Brewed Tees allowed fans of NBA basketball team the Cleveland Cavaliers to "wear" the iconic tattoos as shooting guard J.R. Smith. The Cavs won the NBA Championship in 2016, seeing off the Golden State Warriors 4-3 in the Finals.
Picture: Courtesy of Fresh Brewed Tees
Take a look inside with augmented and virtual reality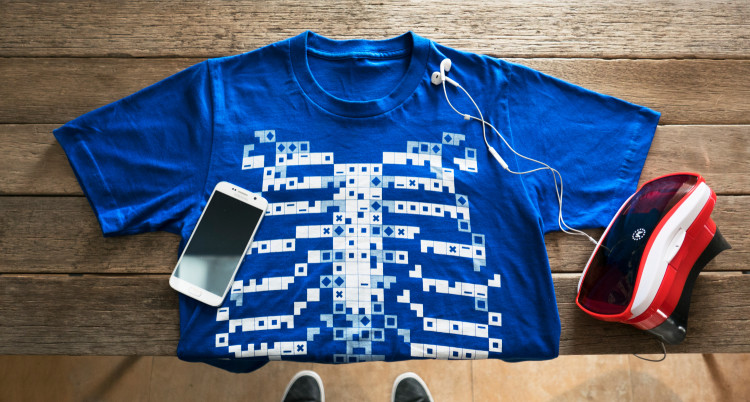 Designer: Curiscope
Description: This year, Curiscope developed a t-shirt that enables people to "see inside" the body the person wearing it. The special t-shirt features augmented and virtual reality, with users able to download an app to their mobile phone and hold their device in front of the t-shirt, and "take a look" at the organs inside the upper torso.
Picture: Courtesy of Curiscope
Read the movie?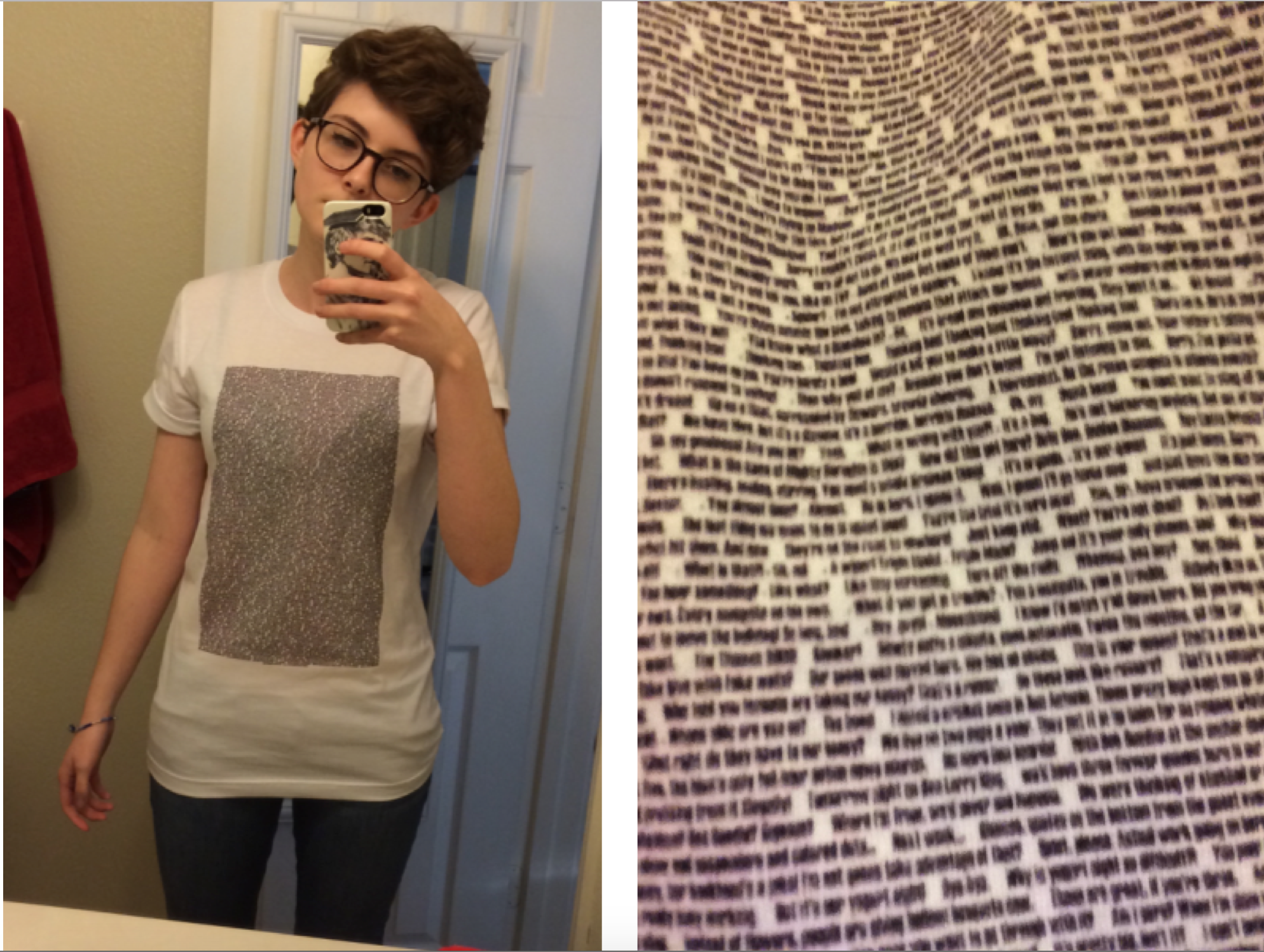 Designer: Madison
Description: After someone posted the full script of DreamWorks' Bee Movie Facebook, and shared more than 4,000 times, one 17-year-old took it to the next level by having a t-shirt printed with the entire script on. Her picture on Tumblr attracted over 100,000 notes.
Picture: Courtesy of Tumblr
Fashion world pays tribute to David Bowie
Designer: Unknown
Description: Model Kate Moss was one of many figures from the fashion industry to pay tribute to David Bowie, who sadly passed away this year after an 18-month battle with cancer. The t-shirt features the poster for Bowie's 1990 Sound+Vision Tour.
Picture: Courtesy of REX
Snoop Dogg doesn't approve of $924 t-shirt…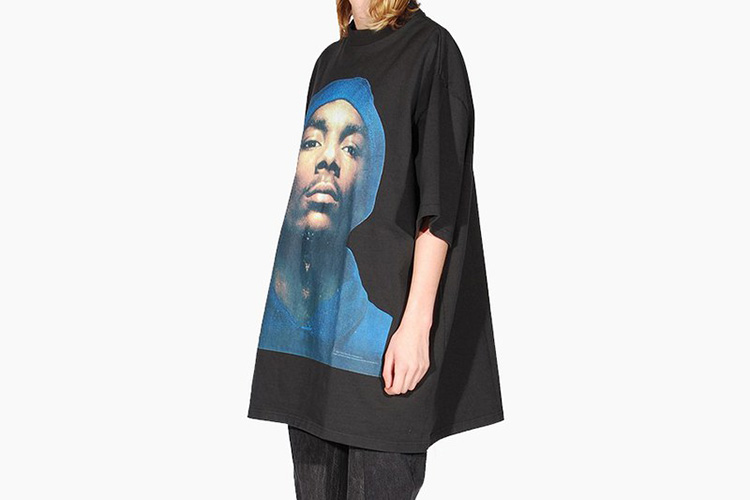 Designer: Vetements
Description: Vetements features again on our list with this t-shirt, featuring the face of rapper Snoop Dogg, which will set you back a cool $924 (€832). However, Snoop didn't exactly give the t-shirt a glowing endorsement, exclaiming during an interview with Hyperbeast: "Are you serious?... I wouldn't even pay 900-something dollars for a Snoop Dogg shirt".
Picture: Courtesy of Highsnobiety
Giles Deacon signs up to support Children in Need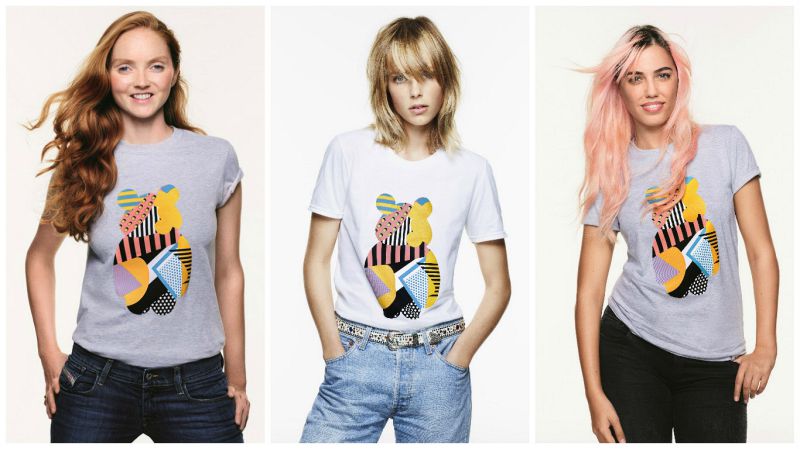 Designer: Giles Deacon
Description: UK charity initiative Children in Need makes the list after recruiting designer Giles Deacon to help produce t-shirts for this year's effort.
Picture: Courtesy of Grazia
Daddy's Lil Monster…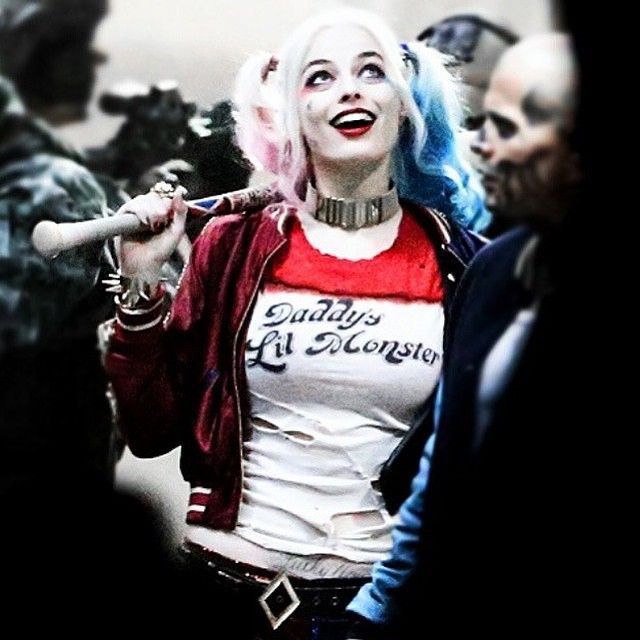 Designer: DC Entertainment
Description: One of the most sought-after t-shirts this year came in the form of this simple design, worn by actress Margot Robbie in hit 2016 DC Entertainment film 'Suicide Squad'. Robbie played Harley Quinn in the movie, which, to date, has grossed just under $750m (€678.7m/£604.3m).
Picture: Courtesy of Gabbing Geek
Overcoming the language barrier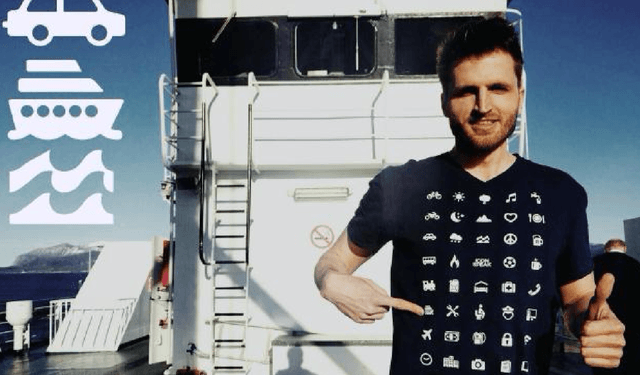 Designer: Iconspeak
Description: Need help in a foreign country and you can't speak the language? No problem, Iconspeak has the answer with this printed t-shirt, which features 40 of the most commonly asked-for icons when travelling. The person wearing the t-shirt can simply point to the icon that best represents their requirement and wait for a, hopefully, useful response.
Picture: Courtesy of Digitaltrends.com
Chicago Cubs celebrate breaking 108-year curse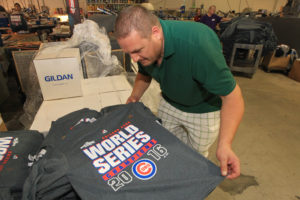 Designer: Hanneke's Logowear
Description: North American MLB baseball team the Chicago Cubs this year won the World Series for the first time in 108 years. To celebrate the win, sealed with victory against the Cleveland Indians in Game 7 of the Series, local Chicago firm worked through the night to produce these commemorative t-shirts.
Picture: Courtesy of Gabbing Geek
Cleveland Cavaliers fans rush to mark first championships win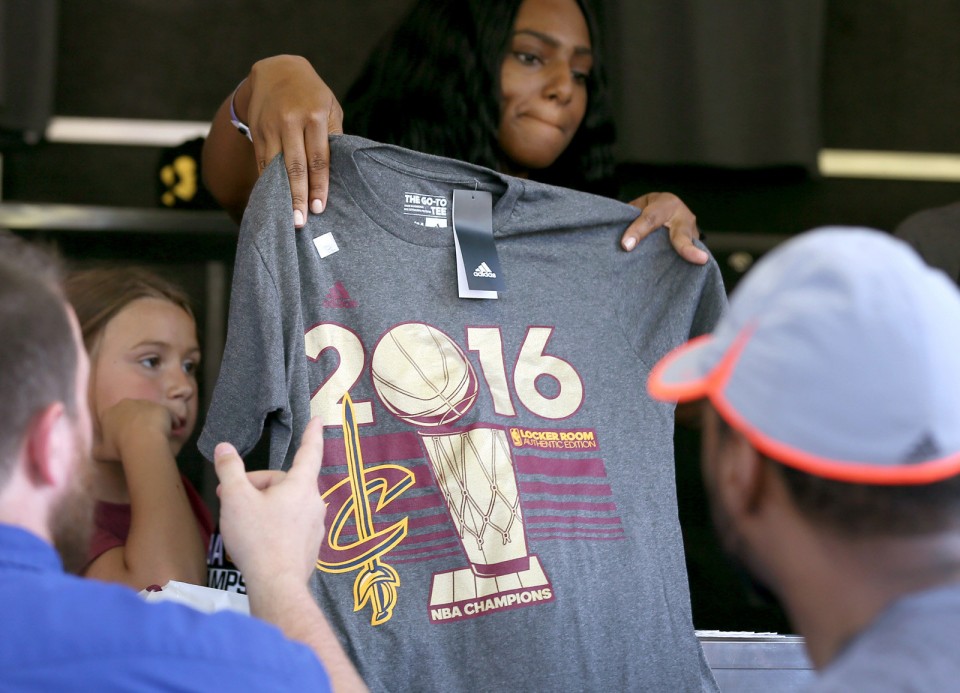 Designer: Adidas / Cleveland Cavaliers
Description: Also celebrating sporting success in North America this year was the Cleveland Cavaliers, which won the NBA basketball team championship for the first time. Hundreds of fans rushed to the team's Quick Loans Arena to get their hands on commemorative t-shirts to mark the occasion.
Picture: Courtesy of Cleveland.com
Tongue-in-cheek or genuine design for Manchester United?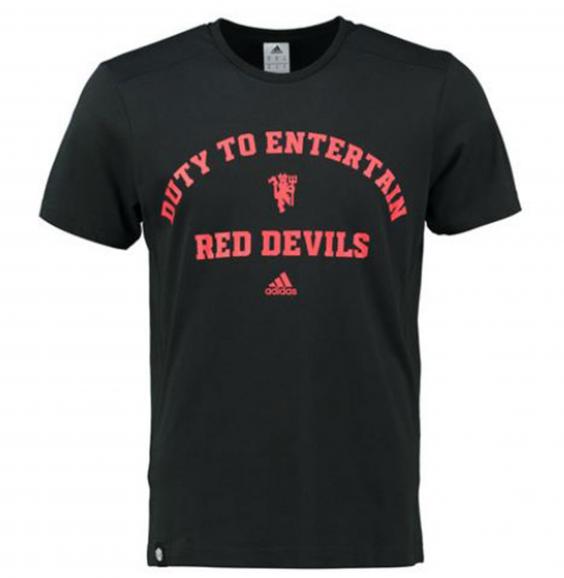 Designer: Adidas
Description: Keeping with the sporting theme, Adidas suffered something of an embarrassing moment this year when it produced this t-shirt for English Premier League football club Manchester United.
Fans pointed out the t-shirt was released a time when former manager, Louis van Gaal, was being criticised for his negative tactics and lack of entertainment when watching the team play.
Picture: Courtesy of Manchester United
Diego Maradona lays into suspended Fifa chiefs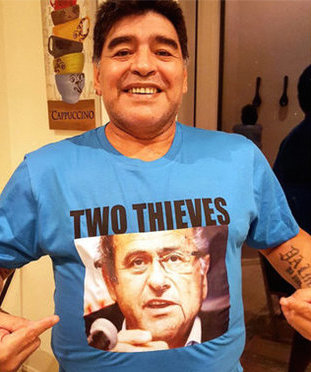 Designer: Unknown
Description: Fifa had a tough year, with football's global governing body having faced criticism over widespread corruption within the organisation. Here, Diego Maradona, a legend of the game, laid into former Fifa president Sepp Blatter and Michel Platini, the former president of the Uefa European body, with this t-shirt, which blends the two former officials' faces together above the text 'two thieves'.
Picture: Courtesy of CEN
Adobe pokes fun at itself with 'stock photo' t-shirts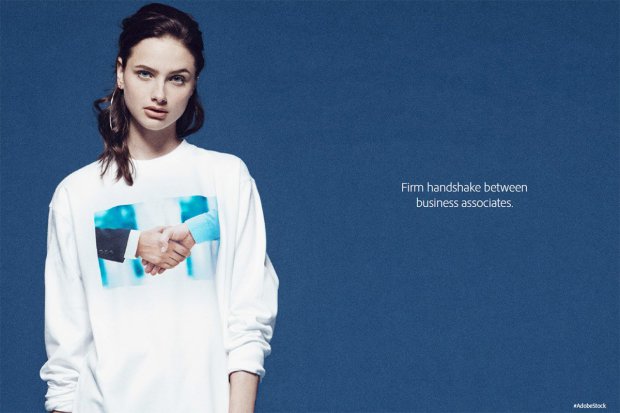 Designer: Adobe
Description: As many in the pint industry will know, stock photos aren't always the best option for printed projects, with such images often criticised for being 'over the top'.
However, Adobe Stock, one of the biggest suppliers of such photos, this year released a tongue-in-cheek range of t-shirts, featuring various stock images. Options on offer include co-workers gathered around a laptop and the classic handshake shot, seen here.
Picture: Courtesy of Adobe
Would you like to feature in our t-shirt top 20 next year, alongside some of the biggest names in the industry? By entering the FESPA Awards 2017, you could be in with a chance! Simply follow the instructions on our official awards website, enter your work for one of the various categories, and await the results!
To submit your entry to the FESPA Awards 2017, and find out more about the awards, visit: http://www.fespaawards.com
Interested in joining our community?
Enquire today about joining your local FESPA Association or FESPA Direct