Features
The top 20 printed t-shirts and garments of 2015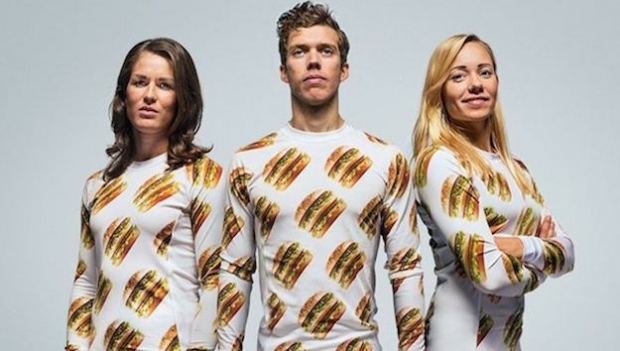 Rob Fletcher takes a look back at some of the more innovative printed t-shirts and garments produced by the creative sparks in the print industry.
Textile print is undoubtedly one of the hottest areas of the industry at present, with many companies operating in this market reporting high levels of interest in their various products.
Be it a new printed t-shirt for a high street chain or a more innovative design that has captured the interest of the wider market, there are plenty examples from the last year to show just how creative and imaginative those in this sector can be.
A home run: Texas Rangers get patriotic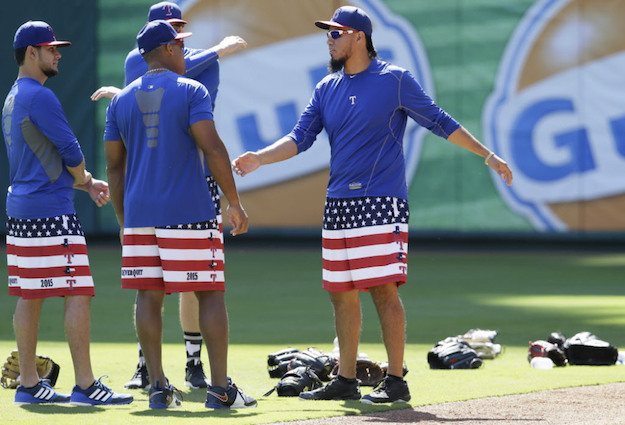 Designer: Mike Napoli (baseman)
Printer: Unknown
Description: MLB baseball team the Texas Rangers marked their first American League Divisional Series game of the season with some patriotic shorts, supplied by baseman Mike Napoli. The shorts feature customised Rangers branding as well as the team's motto this season – 'Never ever quit'.
Picture: Courtesy of AP
Dave Parkes: FESPA Fabric Design-a-Tee winner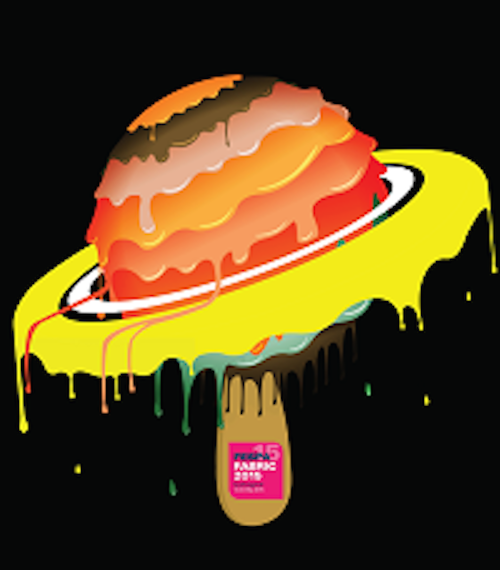 Designer: Dave Parkes
Printer: GarmentPrinting.co.uk
Description: Yorkshire designer Dave Parkes won first place in the FESPA Fabric 'Design-a-Tee' competition with this cosmic-themed entry.
Picture: Courtesy of FESPA
Scott Cooper: 2015 FESPA Gold Award winner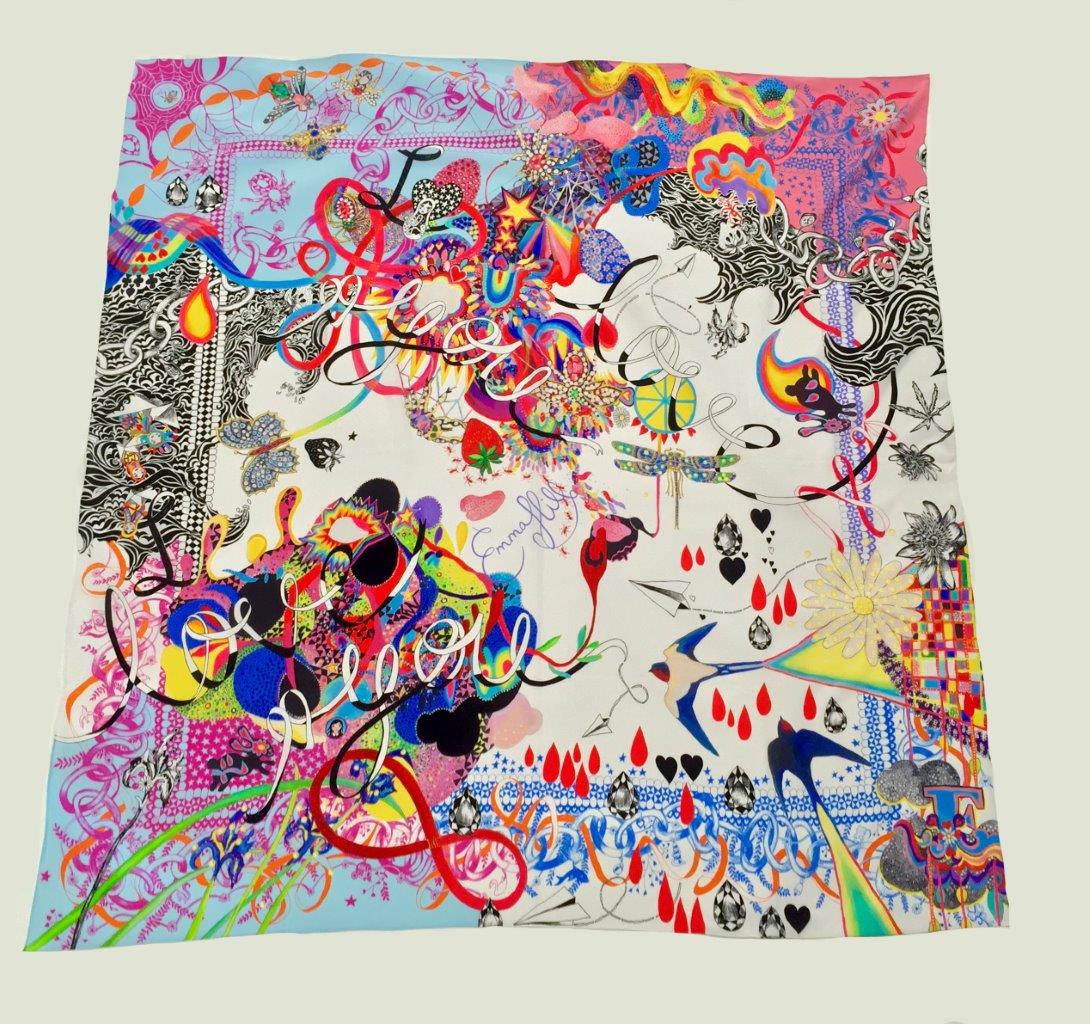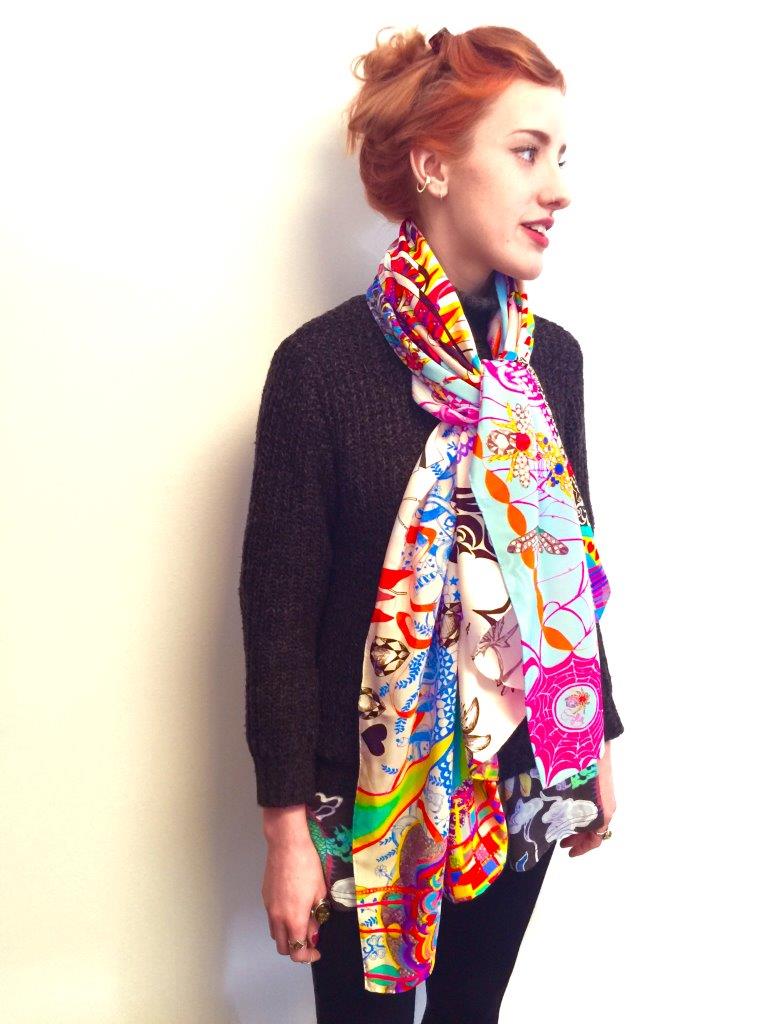 Designer: Scott Cooper
Printer: Forest Digital
Description: The client began the process by hand painting the artwork. It was then photographed and converted into digital format. The fabric is 100% silk crepe de chine, size 135x135cm and finished with a hand rolled hem.
Picture: Courtesy of FESPA
Sergey Buzanov: 2015 FESPA Gold Award winner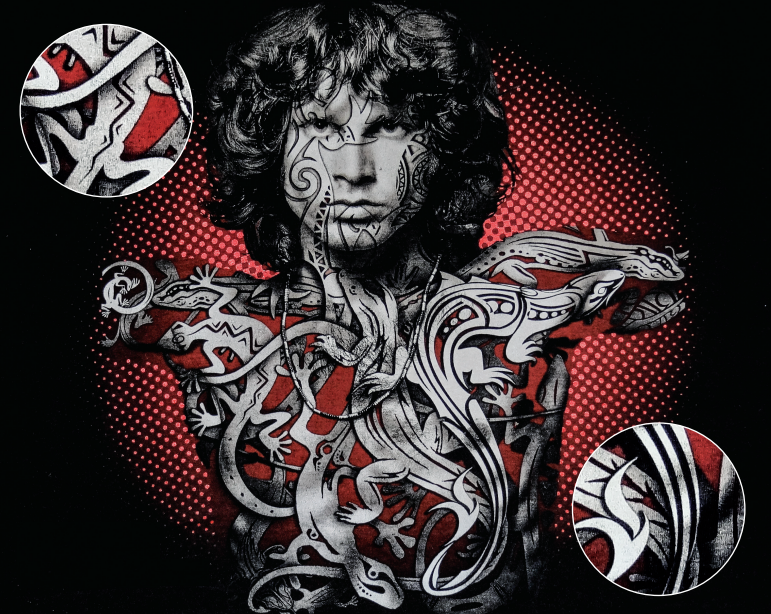 Designer: Alexander Martynenko
Printer: A-Design LLC
Description: The design was inspired by imagery from The Doors – both the band and the eponymous movie. The foundation of the artwork is photographer Joel Brodsky's iconic 'The American Poet' image of the self-styled Lizard King, which has been composited with ornamental lizard graphics and a background of halftone dots. Martynenko separated the art into five colours, including the transfer bond used for the dots, which were finished with red foil.
Picture: Courtesy of IMAGES magazine ©360 Communications Ltd.
Tempe Precision Graphics: Super Bowl XLIX winner t-shirts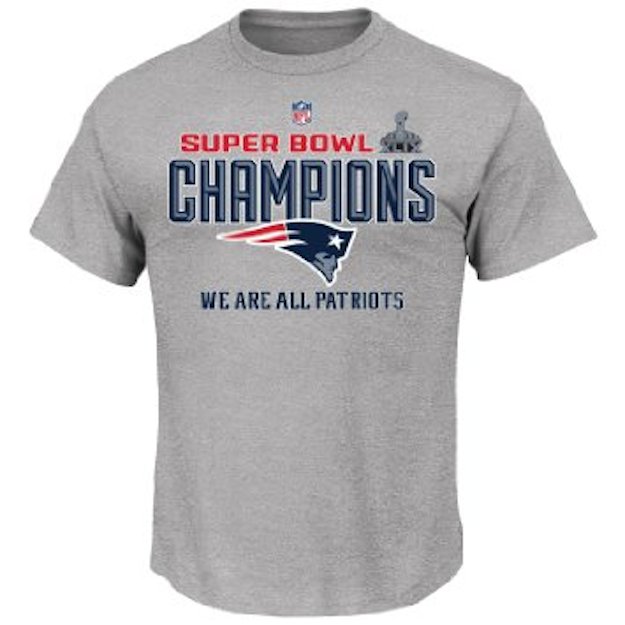 Designer: New England Patriots
Printer: Tempe Precision Graphics
Description: Tempe Precision Graphics was handed the task of printing t-shirts for the winning team at Super Bowl XLIX, the championship game of the NFL American football league that is widely regarded as the biggest event in club sport in the world. An average of 114.4 million in the US tuned in to see the New England Patriots beat the Seattle Seahawks 28-24.
Picture: Courtesy of ABC15
Alex Szabo-Haslam: Kickstarter map t-shirts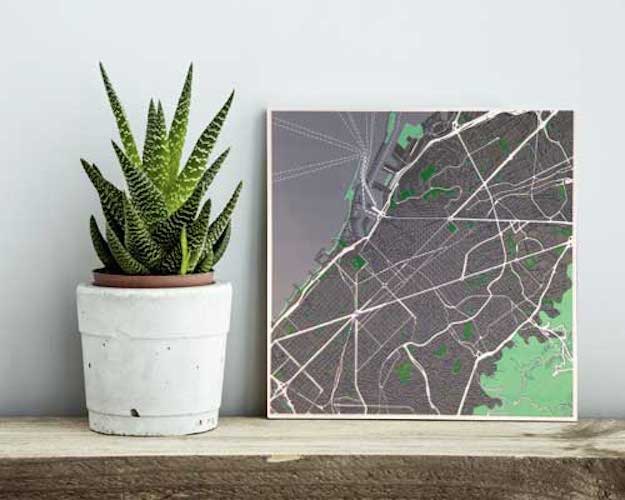 Designer: Alex Szabo-Haslam
Printer: Unknown
Description: Alex Szabo-Haslam started a Kickstarter campaign to gain funding for his series of t-shirts, which feature images of maps of iconic locations from OpenStreetMap.
Picture: Courtesy of Alex Szabo-Haslam
Singapore-USA: remembering your heritage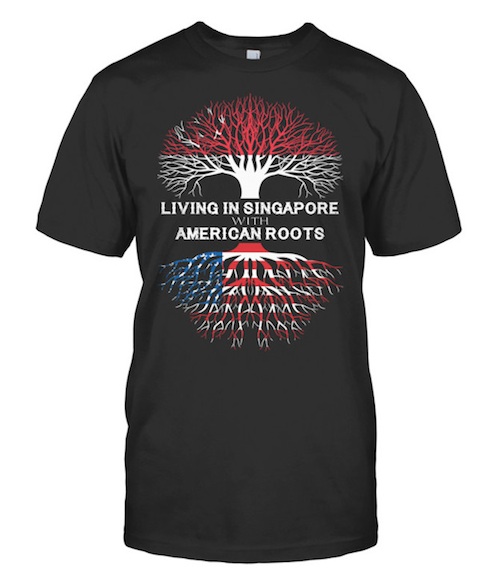 Designer: TeeChip
Printer: TeeChip
Description: A clever design showing how an American living in Singapore does not forget their heritage or roots, if you'd rather.
Picture: Courtesy of TeeChip
Behnaz Farahi: 3D printed outfit that changes shape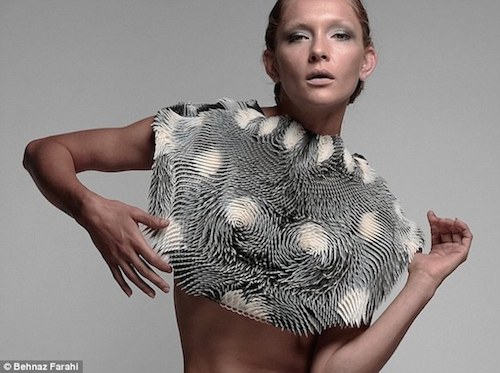 Designer: Behnaz Farahi
Printer: Unknown
Description: This 3D-printed outfit changes shape in the location that someone is looking at it. It features a hidden camera and microcontroller, while an algorithm spots onlookers and determines where they are looking, twisting and turning the spot around the wearer.
Picture: Courtesy of Behnaz Farahi
McDonald's: Big Mac clothing line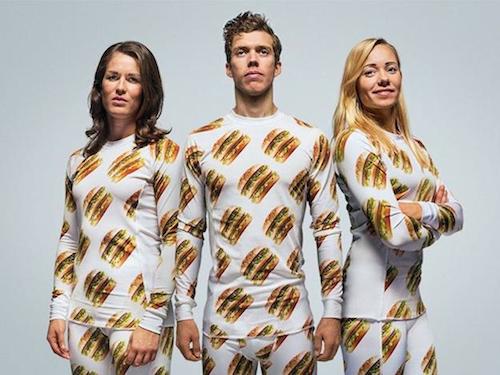 Designer: McDonald's
Printer: McDonald's
Description: Fast food restaurant chain McDonald's rolled out its first-ever clothing line to mark the launch of its latest 'I'm Lovin It 24' campaign. The line, launched in Sweden, featured various clothes such as warmers and wellington boots.
Picture: Courtesy of McDonald's
Intel: SmartSense system dress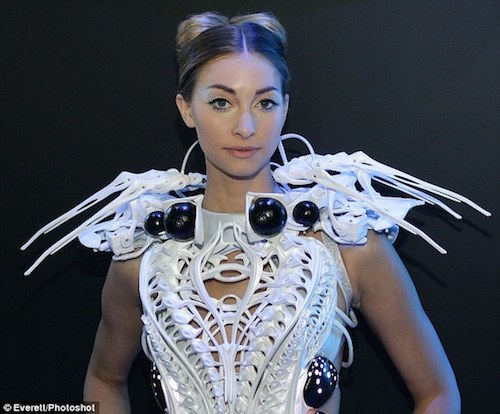 Designer: Intel
Printer: Intel
Description: Intel utilised SmartSense and 3D print technology to create a dress featuring robotic spider legs that move when someone invades the wearer's personal space.
Picture: Courtesy of Everett/Photoshot
Kim Sears: Andy Murray's now-wife tones down her language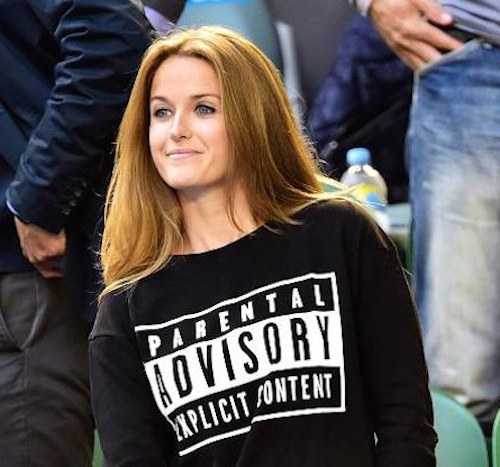 Designer: Unknown
Printer: Unknown
Description: Kim Sears, wife of tennis star Andy Murray, caused a stir when she wore a 'Parental Advisory: Explicit Content' t-shirt to the Australian Open final after being caught on camera swearing at a previous event when supporting then-fiancé Murray.
Picture: Courtesy of EPA
Floyd Mayweather Jr.: "Last-ever" fight t-shirt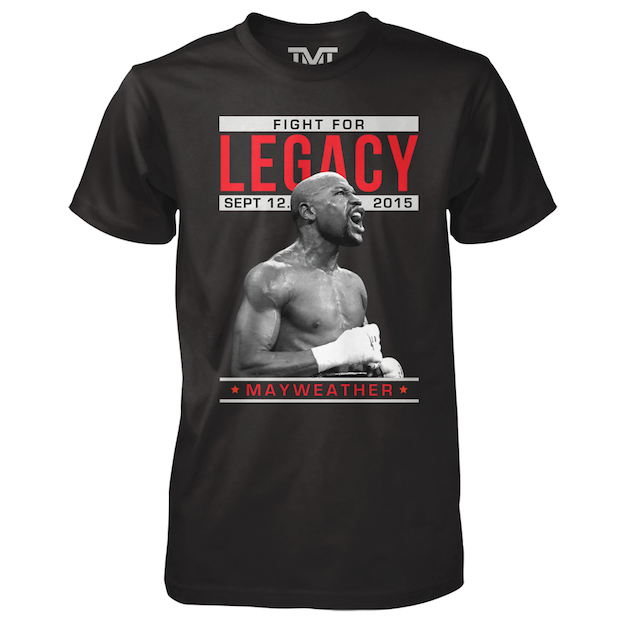 Designer: The Money Team
Printer: Undisclosed
Description: In another sports story, boxer Floyd Mayweather Jr. used print to promote what was billed as his 'last-ever' fight with Andre Berto, who he saw off on a unanimous point decision. Despite billing it as his final fight, the undefeated Mayweather Jr. is now reportedly in talks about taking part in a 50th bout.
Picture: Courtesy of Floyd Mayweather Jr. Twitter
Je Suis Charlie: Freedom of speech and freedom of press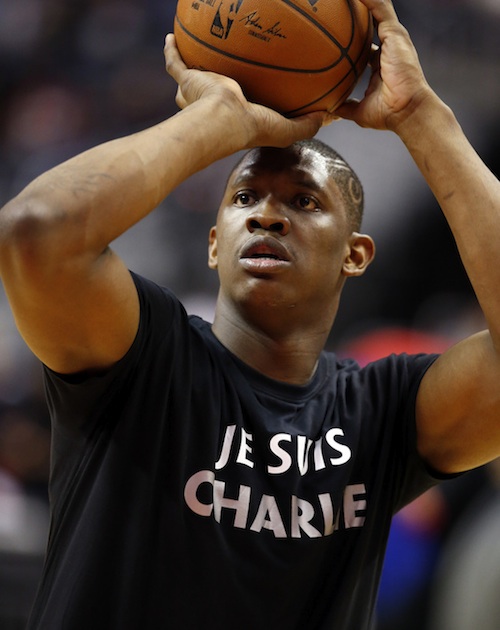 Designer: Joachim Roncin
Printer: Various
Description: One of the most powerful phrases of the year, 'Je Suis Charlie' was adopted by supporters of freedom of speech and freedom of press in the wake of the 'Charlie Hebdo' shooting in France in January. The logo made Twitter history by becoming one of the most popular hashtags since the social media platform launched. The slogan also appeared on various items of clothing, including this t-shirt worn by NBA basketball star Kevin Seraphin.
Picture: Courtesy of AP
Marvel heroes: avoiding a ban to celebrate superhero crossover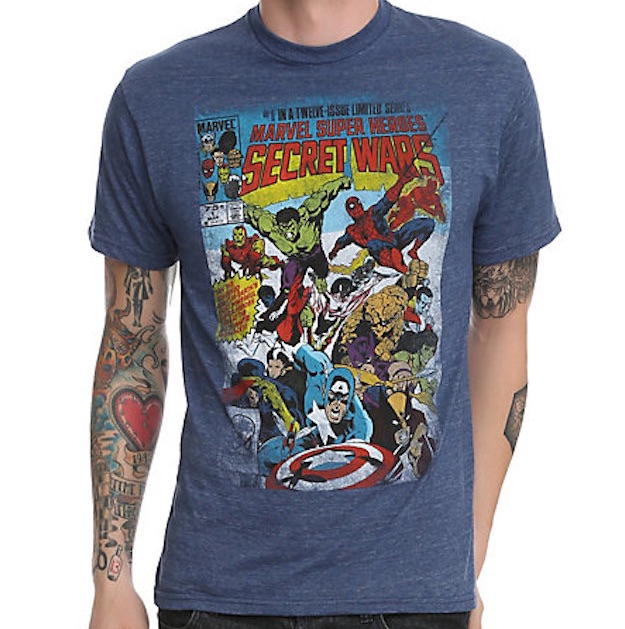 Designer: Hot Topic
Printer: Undisclosed
Description: Hot Topic celebrates the first crossover between some of Marvel's most-loved superheroes with this colourful t-shirt. The 'Secret Wars' t-shirt is unique as it has not to have been edited to remove Marvel and Fantastic Four character, much like other Marvel licensed Secret Wars t-shirts
Picture: Courtesy of Marvel
Red Nose Day 2015: designers help out with charity campaign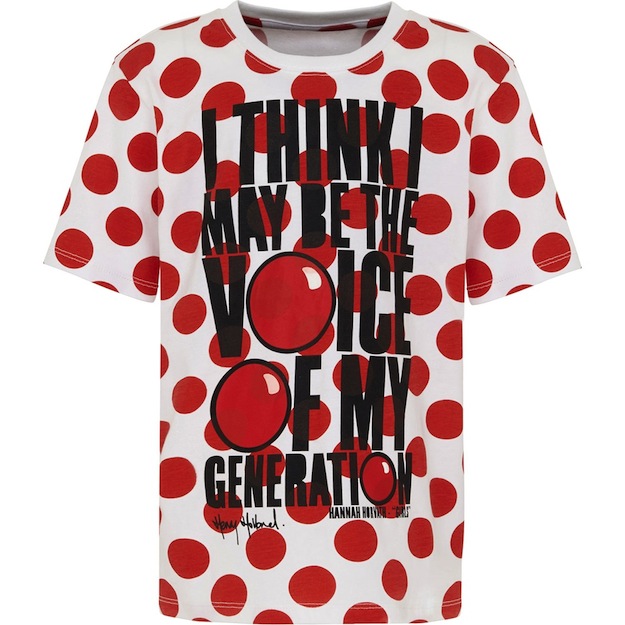 Designer: Henry Holland
Printer: Undisclosed
Description: Red Nose Day always throws out some of the the best t-shirts of the year, with thousands of people around the UK buying them to help raise money for charity. This is no different and, with some help from top designers including Karl Lagerfeld and Diane von Furstenberg, the effort was as successful as ever. Our favourite is this design by Henry Holland.
Picture: Courtesy of TK Maxx
Children in Need: Pudsey is back in t-shirt form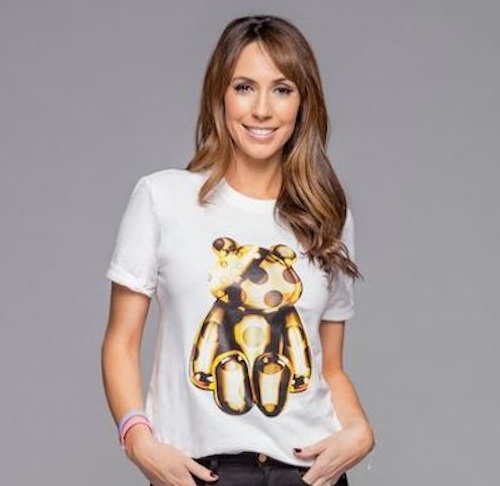 Designer: Giles Deacon
Printer: Unknown
Description: The latest instalment of Children in Need of course requires a new Pudsey t-shirt design. This year's edition, created by British fashion designer Giles Deacon, feature the famous bear in a metallic gold and black guise. The t-shirt is modelled here by TV presenter Alex Jones.
Picture: Courtesy of the BBC
Stay Clear Boys: Protective dad warns boys off daughter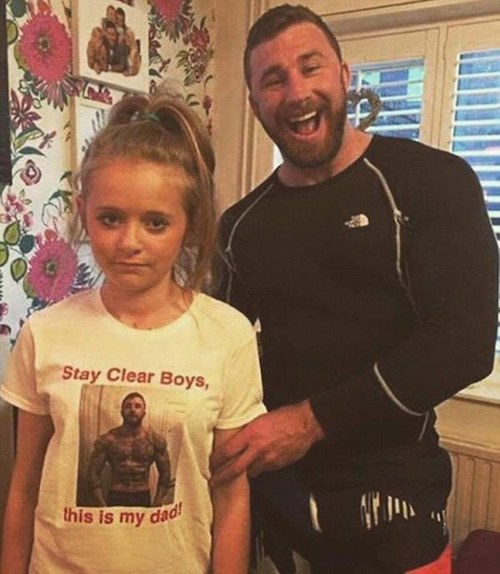 Designer: Kit Dale
Printer: Unknown
Description: Kit Dale, a two-time World Pro Braziluan Jiu-Jitsu champion, took to print to warn would-be suitors away from his young daughter by printing a shirtless image of himself on one of her t-shirts. The image has been liked over 370,000 times on Facebook and has been shared more than 45,000 times.
Picture: Courtesy of Reddit
Adidas: 3D-printed trainer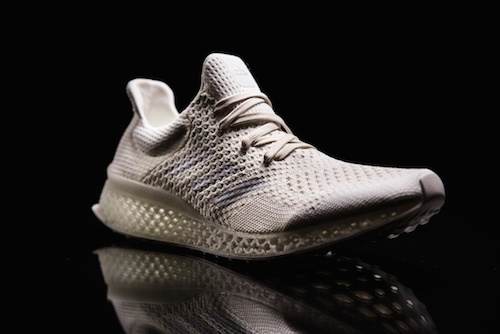 Printer: Adidas
Designer: Adidas / Melinda Looi
Description: Adidas broke new ground this year by 3D-printing its first shoe. The Futurecraft 3D was produced by Adidas through a creative partnership with 3D printing software provider Materialise and fashion designer Melinda Looi.
Picture: Courtesy of Adidas
Celebrating heritage: bullied teen wears African-inspired dress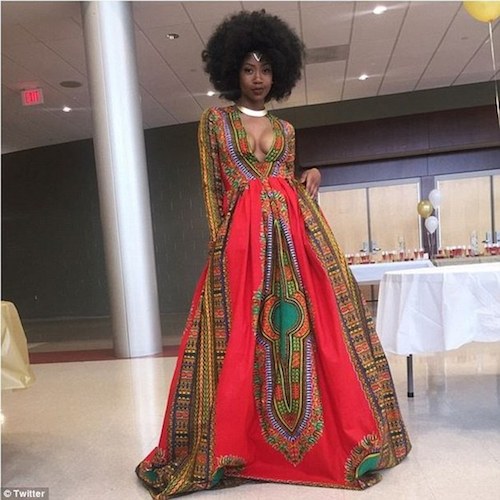 Designer: Kyemah McEntyre
Printer: Unknown
Description: Kyemah McEntyre used the power of print to hit back at bullies by wearing an African-themed dress to her high school prom. The 18-year-old posted a picture of the dress, which featured African-style print, on social media complete with the message celebrating her African heritage.
Picture: Courtesy of Kyemah McEntyre Twitter
Katy Perry – Super Bowl sharks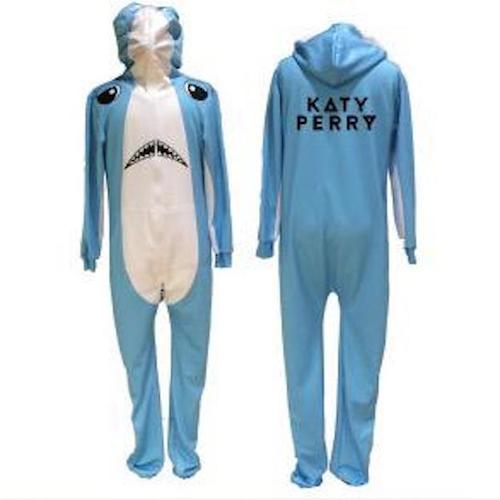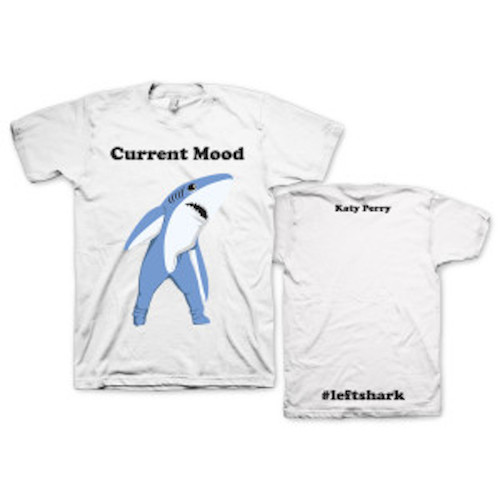 Designer: Delivery Agent
Printer: Delivery Agent
Description: If Katy Perry's singing during the half-time show at this year's Super Bowl was not enough to grab attention, her choice of background dancers did. Such was the popularity of Left Shark during the performance that they have been immortalised on t-shirts and even a onesie.
Picture: Courtesy of Katy Perry Twitter
Interested in joining our community?
Enquire today about joining your local FESPA Association or FESPA Direct