Features
The importance of company culture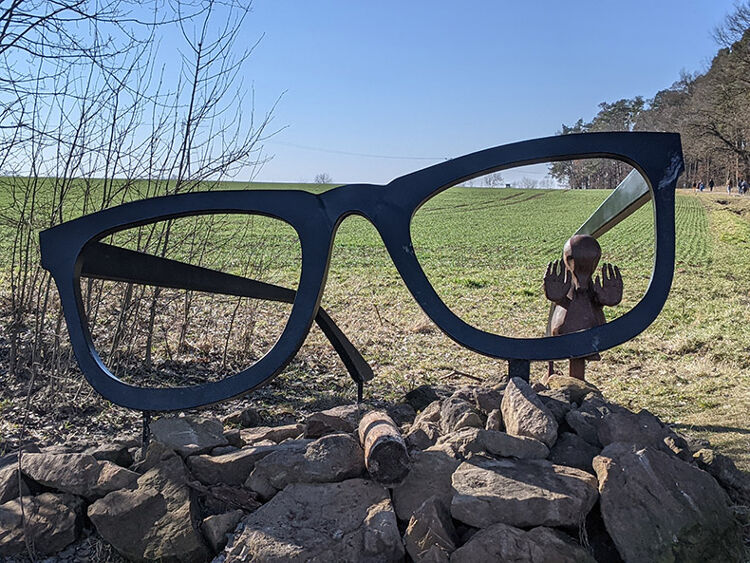 In today´s challenging world, team spirit is crucial. However, many printers find it challenging to attract and retain skilled employees. Sonja Angerer discusses the importance of company culture and the need for print businesses to have good management to have happy and productive staff.
Most managers in the digital printing industry probably have the opinion that they have a positive company culture. A majority of their employees seem to agree with this according to company surveys. However, this is likely not reflective of the truth. Reviewing overall job satisfaction surveys by Gallup. The leading market and opinion research institute have been surveying employees on job satisfaction since the early 2000s.

For their annual "Engagement Index" they sent questionnaires to 1,000 representatively selected employees. Their goal was to determine how many employees with high, low and no emotional attachment are typically present in certain business segments. Their last pre-COVID study in 2018 showed that numbers changed gradually over the years: only 15% of employees showed a high level of emotional commitment. But this small number of valued and committed employees are crucial to the success of the company. Only these employees are ones willing and able to go the "extra mile" for excellent results and outstanding customer service.

In digital print businesses the pace of work increased until the end of 2019, and significantly decreased in early 2020. The pace steadied in Europe during the summer of 2020, this was just before more lockdowns took place from autumn to the spring of 2021. Now at the end of 2021, it is uncertain if history will repeat itself.

Even before COVID, in recent years the printing industry experienced significant challenges. On average, batch sizes became smaller, delivery times became shorter, and margins became narrower. Companies had to improve and increase their efficiency and performance across all levels to ensure that they remained business. The modern world is much more unpredictable that previously assumed.
Living in a VUCA World
VUCA (for Volatility, Uncertainty, Complexity, Ambiguity) was a military term that described volatile, uncertain, complex and ambiguous situations after the end of the Cold War. Today it is usually used in modern management and leadership theory as a context in which organizations view their current and future state.

With the VUCA backdrop, low emotional attachment of employees seems even more dangerous for any business, as usually swift responses and extra engagement is needed for business to remain open.

Company culture is commonly considered as the "pattern of basic assumptions", including (but not limited to) corporate values. They may have been affirmed for every new staff member in agreements when they signed the employment contract that covered the unspoken culture be it informal and emotional – and everything in between. This includes examples such as Christmas and birthday parties, free coffee in the office or a company car. More importantly it is about how people interact with each other. Is the workforce consistent or diverse? Do people interact in a positive, respectful way? Do they have the freedom to express themselves, to grow and to make mistakes? Or is there a strictly top-down management style?
Positive Company Culture is not "Just a Bonus"
In 2018, Gallup estimated the economic damage caused by employees who were not invested in their jobs and silently resigned, but who remained in their job was between €77 billion to €103 billion.

According to Gallup, over 60% of all employees over 18 years old have already resigned from a job because they felt dissatisfied with their manager´s leadership. This makes poor management the most common reason for companies to lose skilled workers.

Still, many companies in the printing industry fail to recognize poor management as a reason for the regular loss of staff. This it is rare for SMBs to have a qualified, anonymous feedback system for their staff. Even when staff are given the opportunity to provide formalised feedback, there is an evident power imbalance between the manager and their employees as they often feel uncomfortable discussing management issues. Therefore, active, engaged, and skilled staff often choose to just leave and move to another company.

Regarding employees that have no emotional attachment to the company, only a meagre 8% consider a career path there. For obvious reasons they do not recommend their current employer to friends and family. This is bad news for printers, as sometimes the industry is perceived as not being an attractive one to work in. This majorly limits the number of applications companies receive for entry level and apprenticeship jobs, therefore keeping young talent away.
What Can Print Managers Do to Create a Positive Company Culture?
It seems according to the Gallup findings, that poor management is the key reason why businesses are losing their staff. There still seems to be a huge gap between how managers perceive themselves, and how others perceive them. After all, who would consider themselves a "bad manager"? Often, especially with print businesses there are no pre-defined career paths, a lack of training in good management will be to blame.

Often, founders of businesses or their family members have key job positions without any formal management or accounting training. In Central Europe, there tends to be the unfortunate habit of promoting highly qualified or long-term employees to senior management level positions without ever evaluating their leadership/management qualities.
Focusing on management and leadership qualities as well as offering training or coaching sessions (where required) seems an obvious solution. However, managers may need to reflect more on their personal traits and professional qualities.

To conclude, better management in businesses will result in staff becoming more focused and stable. This in turn will lead to better results and happier staff and more productive companies.

Interested in joining our community?
Enquire today about joining your local FESPA Association or FESPA Direct