Features
STS Inks opens up DTF opportunities with industry-first launch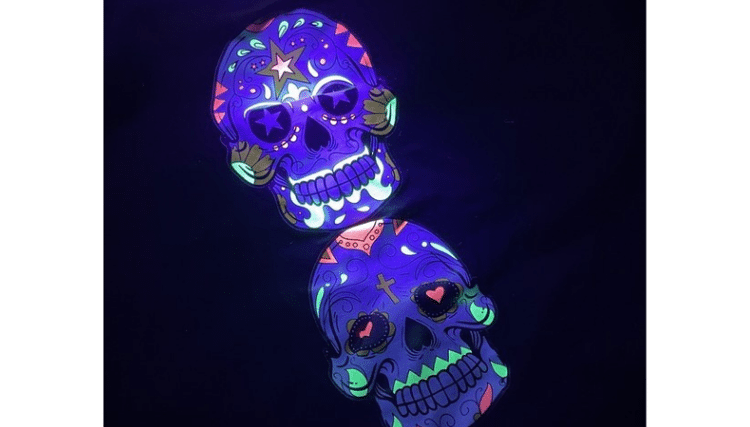 Wide-format, industrial and household inkjet ink solutions provider STS Inks has launched what it said are the world's first-ever fluorescent inks for direct-to-film (DTF) garment printing.
The roll-out, STS Inks said, will allow companies active in the DTF sector to access a wider range of work, adding that ink colours such as innuendo pink, dahlia purple and daffodil yellow will enable these businesses to expand their services by offering customers new printing effects.

Though work in the garment printing sector is plentiful and varied, competition within this market is fierce. The use of fluorescent inks, STS Inks said, will help printing companies to differentiate themselves and offer services that other businesses in this area do not.

The fluorescence inks are visible in black light and ultra-violet lighting, both of which are commonly deployed at concert and sports venues, as well as in other brightly lit environments.

STS Inks added that another advantage of these inks is that the fabric does not require labour-intensive pre-treatment, while DTF uses much less ink on comparison to direct-to-garment print. DTG requires 200% white ink, whereas DTF needs just 70%.

"We saw the excitement surrounding the black light room at a recent European Printing Event and knew now was the right time to get into the fluorescent game," said Shahar Turgeman, who founded STS Inks in 1999. "We have a head start as the first ink manufacturer that can offer the marketplace a simple new way to make customized garments literally glow."

The launch of the inks follows the recent roll-out of STS Inks' compact modular DTF printing system, alongside certification of its DTF line of inks for human-ecological safety according to ECO PASSPORT by OEKO-TEX.

STS Inks said its eight-channel DTF printing system is the only printer of its kind that allows the installation of fluorescent yellow and fluorescent magenta, plus two white inks, without having to remove the yellow and magenta cartridges from the CMYK ink palette

The modular system was developed in partnership with wide-format printer manufacturer Mutoh. The centrepiece of the system is a printer that measures 24" and is built to fit onto a table-top or rolling stand in any size print shop.

Speaking about this link-up and what it means for companies operating in the DTF sector of the garment printing market, Brian Phipps, president of Mutoh America, said: "Mutoh America is excited to see this advancement of fluorescent inks for the STS DTF garment printing system.

"This takes the possible applications for more types of garments to an all-new level for our customers."

Interested in joining our community?
Enquire today about joining your local FESPA Association or FESPA Direct