Features
Signmaking oppportunity offers growth potential to commercial printers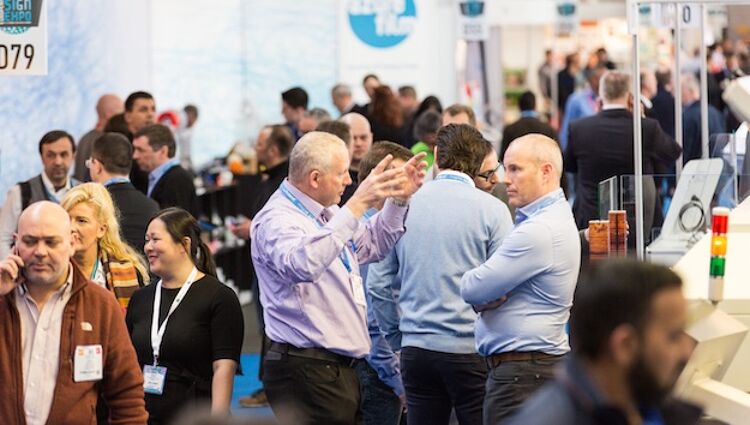 With many companies having successful made the move from signmaking into print, Rob Fletcher investigates whether the transition process can be reversed for print businesses looking to expand into signage work.
Much is said and written about the benefits of sign-making companies expanding into the print market and taking on new work to grow their businesses. A quick search on the FESPA website will bring up a whole host of stories of firms that have purchased print kit in order to add a new service, such as wide-format printing or textile print production.
However, with the transition from sign to print an attractive route, can this work the other way round, with companies not traditionally involved in sign-making successfully expanding their business operations to take on sign-related work?
During the European Sign Expo 2018 (ESE) within FESPA 2018 earlier this year in Hamburg, we were treated to a host of companies demonstrating how their latest technologies can help businesses succeed in signage.
So, with this in mind, we speak with a number of manufacturers and suppliers that attended the ESE to find out if such a move is possible and, if it is, how firms can make the move and what they need to become a success in sign-making.
The mutating market of sign-making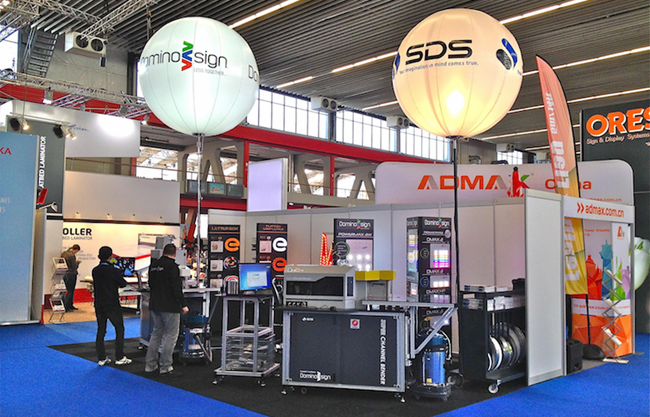 Domino Sign has an in-depth understanding of the sign-making market and is able to prove customers with a range of solutions for various applications
One of those companies is Domino Sign, the European distributor of the Channel Bender range of products. Based near the French town of Grenoble, Domino sells LED modules in regions around the world and has an in-depth knowledge of the sign-making in general.
Domino sales manager Alexandre PY believes that the sign-making market is currently undergoing great change and companies in this sector need to keep an eye on evolving trends in order to remain successful.
"The sign market is in mutation," he said. "LEDs first came into the sign-making market in 1997 and the first customer actually asked us if this new product was a bank company! Now, in 2017, LEDs are everywhere in signage; the neon tubes are relegated to purely decorative use and the market has completely reversed."
And with this changing market, PY said that, especially in terms of working with LEDs, companies must have proper knowledge of sign-making before making a move into the sector.
"In France the manufacturer of advertising signs is typically a craftsman, with one to five people, a computer graphics designer, locksmith, printer, boss or salesman and sometimes an accountant," he said.
"However, it takes a lot of material to get started, and one can cite in order of priorities; a vinyl UV or latex printer to start, a panel saw, painting booth, CNC machine, digital folder, welding machine for aluminium and a Channel Bender Letter machine (available from Domino).
"You have many levels of investments; the LED market for sign-makers is very dynamic."
Domino is also able to offer supplies such as stainless steel brushed or mirror, aluminium coils, special aluminium profiles designed by sign-makers, for sign-makers, and other material in flats coils.
PY added: "We have all the background in the sign-making industry and practicing experience, to understand sign-makers' needs and show how the machine will adapt in sign-making company and what the gains will be."
"Domino has been making all European trade fairs for visual and communication for nearly 10 years. Today, FESPA exhibitions are the most qualitative in terms of the number of exhibitors and visitors. It's a good event, offering value for money to find new qualified customers."
Keeping a grip on the added value of sign-making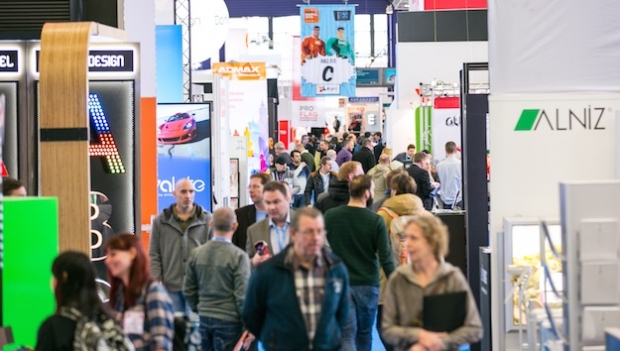 ESE 2017 in Hamburg was a celebration of all that is innovative in technology and materials for the signage community
Another company that featured at this year's edition of ESE is Cosign, which designs manufactures and distributes a range of signage products in regions around the world. Cosign specialises in architectural signage and wayfinding solutions, as well as poster frames and displays, LED modules and sign-making tools.
Based in Belgium, Cosign also has regional offices in Brazil and Mexico, as well as in India, and has a global partner network that makes its sign solutions available in more than 85 countries worldwide.
Speaking to FESPA about the company and its recent activities, Paul Koch of Cosign, says 2017 has been a good year for the firm, having launched a number of new products and also grown in various areas. However, focusing on the market as a whole, although Koch believes it is very busy, he does express concern over the impact print has had on sign-making.
Koch said: "The signage market is very busy at the moment and sign-makers do seem to be confident again. However, in my opinion, a movement towards more printing in sign work means that we are losing part of the 'craft' of sign-making. We are losing some of the added value associated with sign work."
In the last year alone, Cosign has been involved in a wider range of projects that have required certain sign-making skills. Koch offers up the example of working with clients in large-scale wayfinding projects in environments such as hospitals and airports to show how diversified and flexible Cosign can be in it work.
And with FESPA and ESE forming a key part of strategy, Koch said the company will be in attendance again next year as it seeks to spread this message about its wide range of services.
Koch added: "We recently signed up for FESPA 2018 Berlin. We've just started with a new sales executive in Germany so we cannot miss the Berlin event."
Improvement in the signage market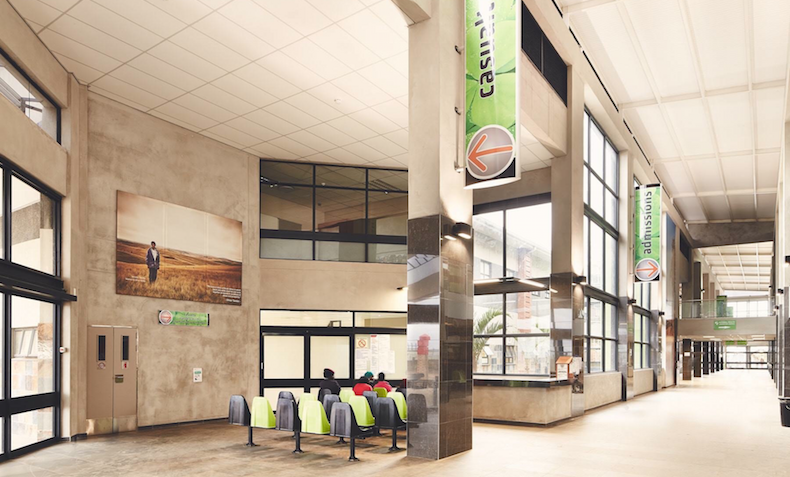 Vista System was recently involved in a project at St. Patrick's Hospital in Bizana, Eastern Cape, South Africa. All signage was supplied by Vista System distributor, Red Hand Sign Supplies
Elsewhere, Vista System, a specialist provider of directional and way-finding sign systems, exhibited at the most recent edition of ESE and recently confirmed that it will return to FESPA 2018 in Berlin next year.
Pnina Kedar Feldman, manager of international sales and business development at Vista System, said that the company has noted a significant improvement in the signage market and also picked out a number of trends to monitor.
Feldman said: "I can definitely see an improvement trend in the signage market. It seems everywhere there are more hospitals, universities and public buildings on the go. We feel a remarkable boom in the US market as well as the European market. On a professional level, from our extensive attendance to worldwide trade shows and our international activity point of view, we feel that the sign market is constantly changing, as are we.
"It is really hard to predict what would be the next steps this industry takes, yet it is a known fact that every time one thinks all has been invented and done, something new is created, which takes everyone by surprise."
"If I had to guess, I would say that computerised indoor directional software-based way-finding is definitely on the move; solar panel signage also comes to mind; and also new accessibility regulations are bound to become more prominent in more advanced countries."
"Technologically, I predict existing technologies will improve and there might be a breakthrough in long-term 3D digital printing techniques."
However, with this varied outlook on the market, Feldman said that sign-making may not be the best option for some companies. Explaining that Vista System has had a "challenging and interesting, yet positive" year, sign-making is something that requires a certain level of skill.
Feldman added: "I can say that this is not a business for the faint-hearted. It is not an easy job, it is demanding, clients generally do not know what they want and need, so if you are choosing to take this path; make sure you are a true professionals. Only those who continuously learn, adapt, work hard and persevere will succeed here.
"Vista System will exhibit at FESPA 2018 in Berlin, Hall 4.2 Stand B48. We would like to welcome all our customers and new signage companies to come and view our amazing solutions. We are sure FESPA Berlin 2018 is going to be an event to remember."
Although the general consensus is that the sign market is a positive place to be, it seems that there are reservations as to whether it offers up a sensible option for diversification. With that said, should companies have the relevant skills to take on this type of work, there is every chance that their business could be a signmaking success.
The European Sign Expo 2018 will feature a wide range of companies active in this sector, offering visitors the opportunity to learn more about the type of work in this market and how plausible expansion into this sector would be.
For more information on the event, visit the official website: www.europeansignexpo.com
Interested in joining our community?
Enquire today about joining your local FESPA Association or FESPA Direct