Features
Screenworks sees business pivot during Covid-19 lockdown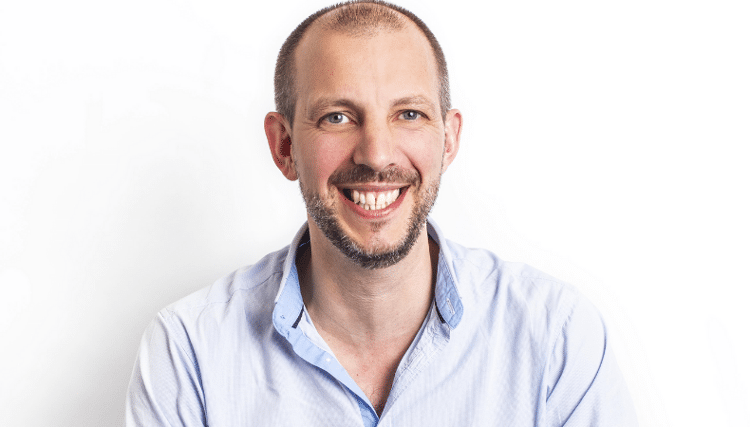 Garment embroidery, screen, digital and direct to print service provider, Screenworks, has spoken to FESPA.com about how it was able to undertake a "huge business pivot" during the novel coronavirus (Covid-19) lockdown, introducing a profitable and more environmentally friendly new product.
Screenworks' core market is promotional merchandise, but the lockdown led to a significant drop in demand for this sort of printed work, with sporting, music and corporate event cancellations across the world.

As a result, Screenworks pared down operations and furloughed just under three quarters of its workforce to help mitigate the impact of lockdown.

Though some orders continued to come through, including a larger order for NHS printed t-shirts, demand was down and Screenworks opted to look elsewhere for new opportunities.

"We knew we had to think on our feet, and to come up with something that would support the future growth of the business and be in line with our goals, working practices and ethics," Duncan Gilmour, managing director at Screenworks, told FESPA.com.

Following a period of comprehensive research and development, Screenworks in May launched Bumpaa, the UK's first-to-market anti-viral facemasks and snoods.

The fabric masks are manufactured using a technical fabric. All Bumpaa's face coverings are treated with a specialist anti-viral treatment – ViralOff – which effectively reduces viruses and bacteria on the product by up to 99% over two hours.

"With their long-lasting antiviral properties, the masks and snoods can be reused repeatedly, without the need for washing," Gilmour said.

Gilmour added that Screenworks has seen significant levels of demand for the masks, due in part to current restrictions in place across the UK that require people to wear face coverings in a number of environments, including shops and on public transport.

"Since the Bumpaa face coverings first launched, we have seen weeks with sales of more than 100,000 units," Gilmour said. "A large proportion of the original workforce are now back at work, supporting the market demand for face coverings, across office and factory floor.

"To support this demand, we have increased the in-house capabilities of printing and packing face coverings, in order to dispatch to customers even quicker. We have invested heavily in machinery to support this, for example a sublimation printer and a new Beck Serienpacker S1750XJ from Friedheim International."

Such has been the success of the masks that Gilmour said the company has switched the way it sells products. Previously, Sceenworks focused on the trade market, but has seen a shift to include selling the Bumpaa products to end users either directly or via resellers.

"We have learnt through the pandemic that it is crucial to be diverse in both our product offering and the markets we are selling into and this will be a big part of the strategy as we move into 2021," Gilmour said.

"For the remainder of the year, I see us focusing much more on the planning and development phases of sustainable bespoke products so we can offer our customers the very best when we are fully back up-to-speed.

"We are determined to create a strong, positive plan for the future and Covid-19 has shown myself and my team that we can adapt to anything. And we are delighted that many of the workforce have also returned."


Interested in joining our community?
Enquire today about joining your local FESPA Association or FESPA Direct
Recent news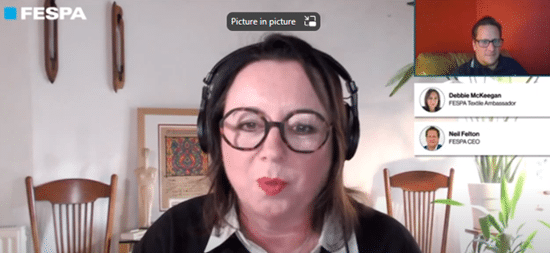 Videos
7:50
Neil Felton on investing into the print community via FESPA Associations
FESPA's CEO, Neil Felton speaks to Debbie McKeegan about the important or reinvesting and supporting the print community. FESPA achieves this by investing into its 37 global Associations.
29-11-2023
Neil Felton on investing into the print community via FESPA Associations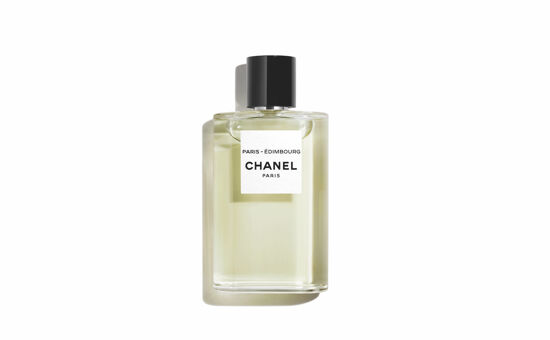 Features
What are the key trends in sustainable packaging?
Rob Fletcher looks at 2 key trends and finds out more about how working with sustainable materials will help you capitalise on rising demand for environmentally friendly packaging.
24-11-2023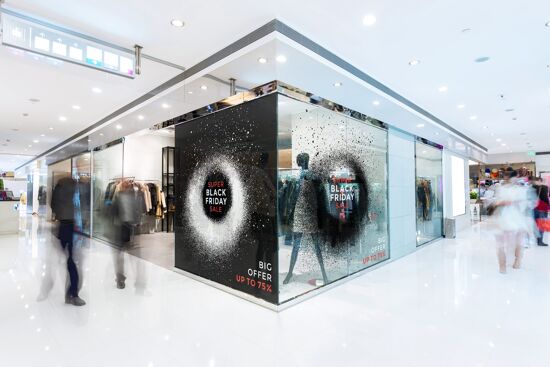 Features
Get into the spirit with seasonal wall and floor graphics
With the festive period now very much in full swing, Rob Fletcher takes a look at what sort of opportunities there are for print companies in wall and floor graphics during major seasonal events throughout the year.
23-11-2023