Features
Ricoh details double acquisition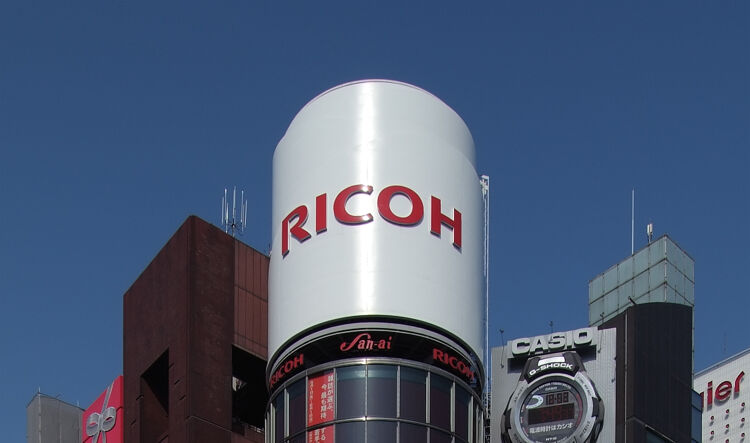 Rob Fletcher speaks to Ricoh on its plans to acquire industrial printer manufacturer LAC Corporation and cloud-based billing management software vendor MarketLeaps.
Ricoh has moved to strengthen its service offering by agreeing deals to acquire industrial printer manufacturer LAC Corporation and cloud-based billing management software vendor MarketLeaps.

Founded in 1983, LAC offers a unique inkjet technology that is able to discharge high-viscosity ink from a maximum of 100mm, which enables printing on three-dimensional surfaces such as the side of cars, lorries and aircraft, as well as glass bottles.

Utilising this special technology, LAC develops, manufactures, sells and supports industrial printing systems for cars, liquefied petroleum gas cylinders and other uses.

Speaking in a statement confirming the deal, Ricoh said the acquisition is aimed at "strengthening its industrial printing business", which is one of three growth strategies currently in place at the digital print giant.

In February, Ricoh announced 'RICOH Ignite', which pledged to enhances the firm's customer base by expanding its printing technology portfolio

Ricoh added: "The investment in LAC is part of Ricoh's Growth Strategy Plan, and one of a series of strategic investments being made by Ricoh. By combining LAC's proprietary inkjet technology and Ricoh's technologies such as imaging systems and manufacturing, Ricoh will create new value for its customers.

"In addition, Ricoh is planning to expand LAC's offerings into new overseas markets, using Ricoh's global network."

Meanwhile, Ricoh's purchase of MarketLeaps also forms part of its wider growth plans, specifically the RICOH Ignite initiative.

Japan-based MarketLeaps offers cloud-based billing management software that digitises tasks associated with the creation and dispatch of various forms in the Japanese market. Such applications include estimates, purchase orders and invoices.

However, although focused on Japan, MarketLeaps is billed as the only Japanese software that supports foreign currency and has a bilingual interface, meaning that it is also used by companies engaged in business elsewhere in the world.

In addition, MarketLeaps can connect with external systems such as sales support tools and settlement agency services.

Reflecting on the acquisition, which is due to go through before the end of the month, Ricoh said: "Ricoh will digitise and improve its customer's workflows by combining MarketLeaps' software with Ricoh's multi-function printers, as well as other vendors; systems such as customer management systems, accounting systems and sales management systems.

"Furthermore, by linking the digitised workflows, Ricoh will become a platform for intercompany transactions, especially amongst small and medium-sized businesses."

Ricoh added: "To create new value, Ricoh is expanding its partnerships and combining them with their own strengths such as strong customer relationships, technology and know-how built up over many years.

"Ricoh supports customers' further growth by promoting digital business that connects offices and frontlines digitally, enabling individuals to work smarter."






Interested in joining our community?
Enquire today about joining your local FESPA Association or FESPA Direct