Features
RA SMART X HP New Technologies for textile printing and production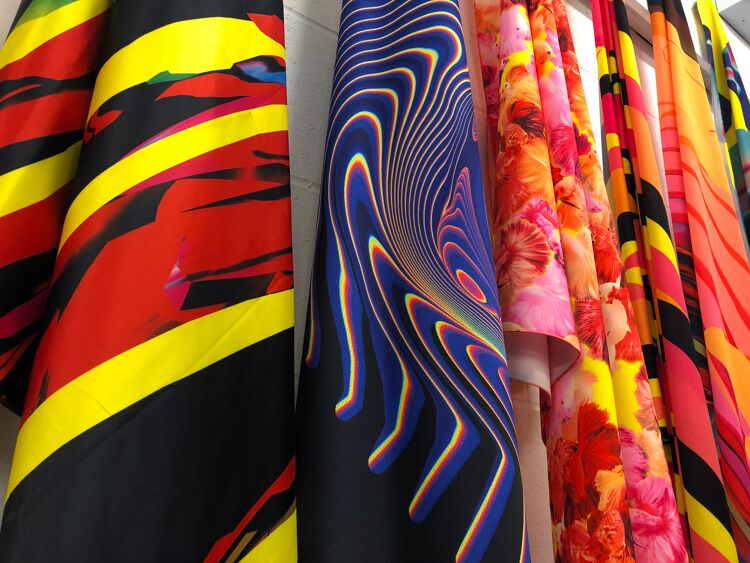 Debbie McKeegan visits the RA Smart Textile factory which operates as a printed textile manufacturer and a printing technology reseller. RA Smart held an open day which focused on the launch of the HP Stitch.
Based in the heart of the historic Silk town in Macclesfield, UK, is the is RA Smart Textile factory, operating as both a printed textile manufacturer and a printing technology reseller. The textile team hold many years of valuable textile knowledge which is built upon a rich heritage in traditional Textile production, and an in-depth working knowledge in the application of Digital textile print technologies. With this combined experience RA Smart offer their customers an impressive resource and bedrock of invaluable skills.

RA Smart are a unique company, as both Screen printers and Digital textile printers for clients throughout Europe, they have a unique insight into the industrial application, technical specifications and the necessary requirements of printed textile production for the complex sectors encompassing Fashion, Interior Furnishings, and Wide Format Graphics Industries.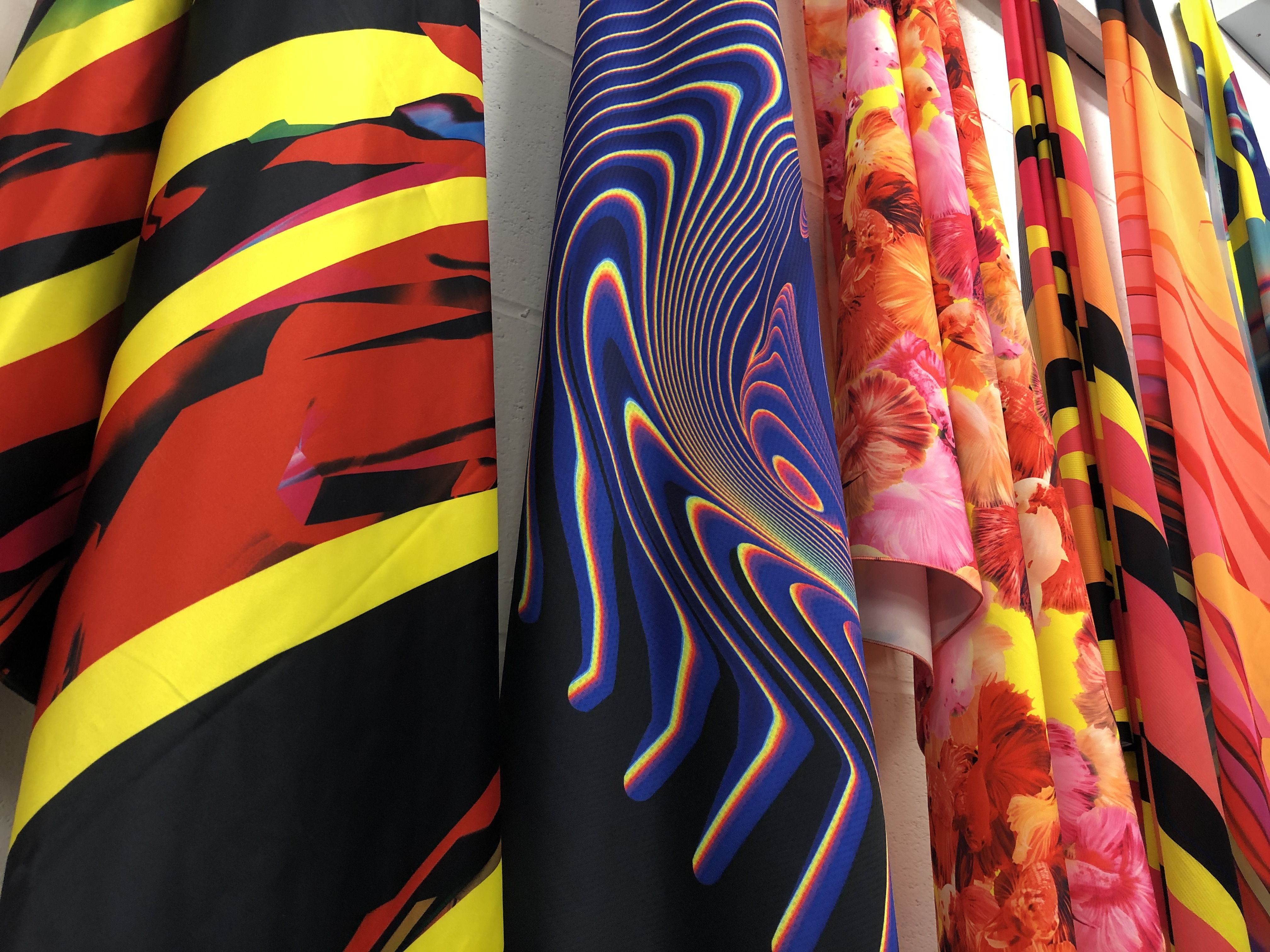 Caption: The Open Day focused on the launch of the HP Stitch, dye sublimation digital printing technology, for which RA Smart are the appointed UK Reseller, and the event was also supported by an escorted tour of the RA Smart factory.

All of which offering the visitor, a unique opportunity to see digital textile machinery in action. The Digital facility is a multi-disciplinary digital hub, covering many different ink sets, Pigment, Reactive, Acid, Dye Sublimation (direct and transfer) and the tour included an essential explanation of the finishing routes (some traditional and some built for digital) that are necessary for each print application and finished product.

As a resource the RA Smart hub is unique, and offers a rare opportunity, by invitation, to see all ink sets and print processes in action, all of which giving the visitor genuine, real-time insights in a production setting.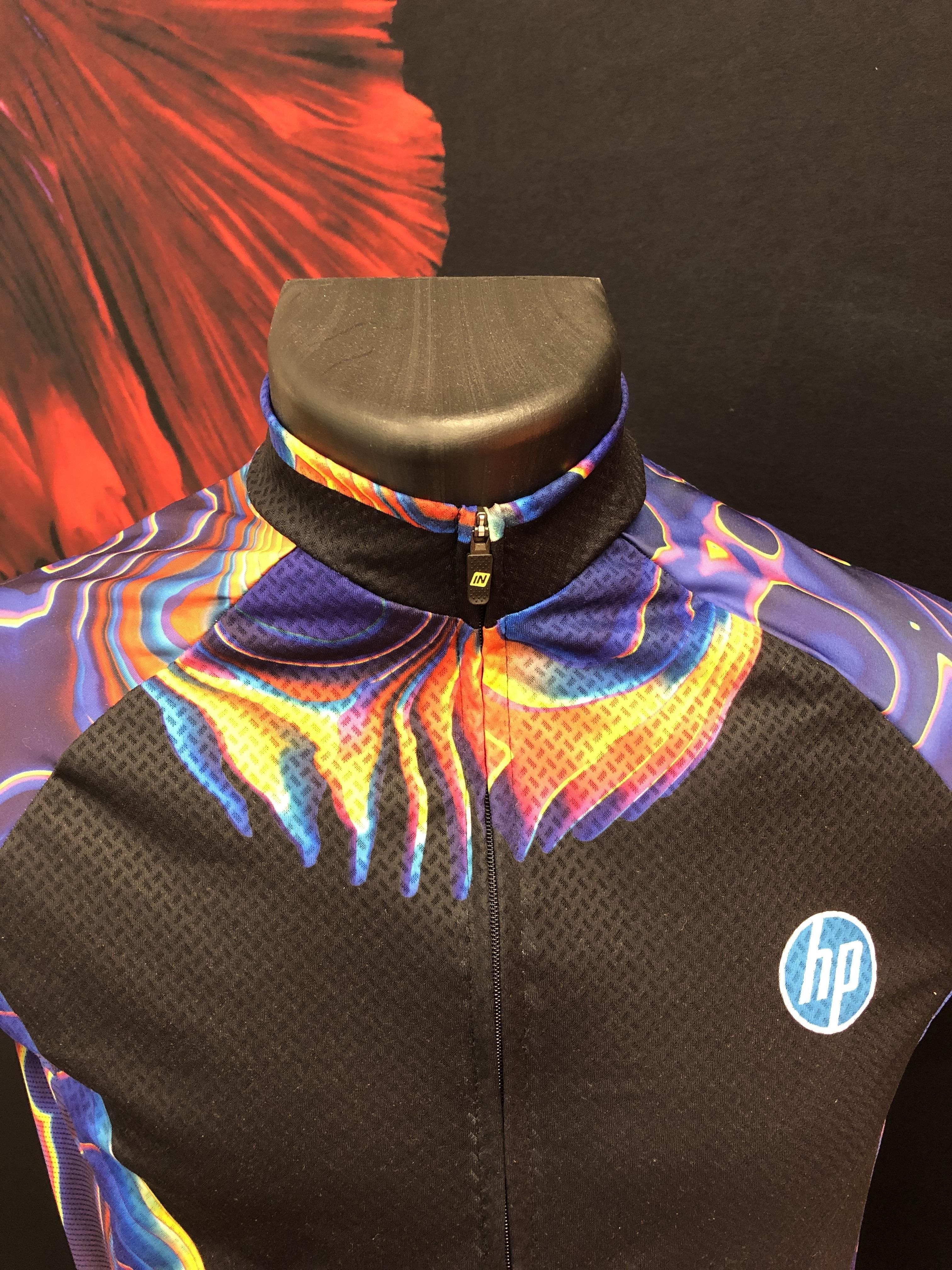 Caption: The HP Stitch is designated towards four markets including Wide Format textiles, Interior Décor, Sportswear and Fashion.

The HP STITCH digital printing technology is focused towards four market sectors, Wide Format textiles, Interior Décor, Sportswear and Fashion. Each of these markets have industry specific requirements and specifications, and whilst the printing technology for polyester is the same, the end-user's requirements by marketplace are vastly different.

Importantly, the fabric types and textile constructions used (although all polyester) are specific to each sectors end use, and by way of example; the sportswear industry utilizes knitted and woven fabrics that require stretch, whilst the Interior Industry uses predominantly woven fabrics, that do not stretch or shrink. For businesses new to the textile space understanding the complex fabric specifications for each sector can be a daunting prospect, and the open day offered a window into textile sourcing and a tactile opportunity to gain knowledge.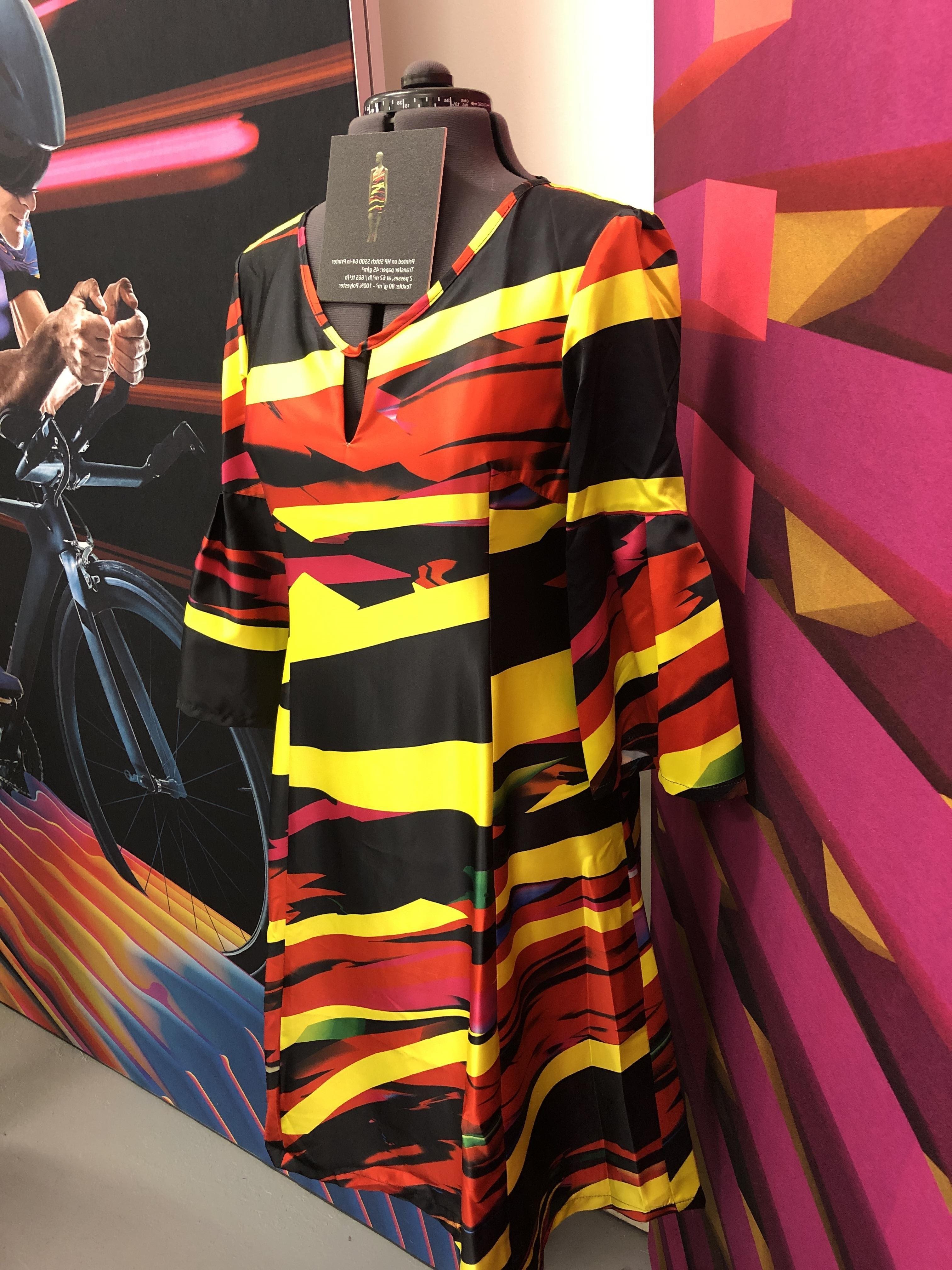 Caption: The HP Stitch is built to service multiple business sectors, established and emerging, and the HP Stitch range (S300-64, S500-64, S1000) offers a suite of affordable machines, suitable for the entry level entrepreneur, designer or print practitioner or high quality volume production facility with at speeds ranging from 60sqm to 160sqm per hour.

All traditional Textile market sectors use Dye Sublimation printing, both direct and indirect to print Polyester fabric. All available by default with variable ink feed systems, both cartridge and bulk, and machine widths to address the requirements of each business sector.

The HP STITCH demonstration centre showcased a wide variety of fabrics and their appropriate applications in both product and swatch format, displayed in a series of settings including; Sportswear, Fashion and Interior Furnishings with highly trained textile technicians on hand to answer specific questions from the visitors, across multiple applications.

The HP STITCH machine is intelligent and built for the next generation where automation and embedded software skills replace the textile technicians of the past wherever possible. Ease of use is an essential component, and the machine can be operated with minimal training. The design of the product reflects the textile markets increasing requirement for efficient production and the conservation of both valuable ink resources, materials and energy with embedded technology for print repeatability across multiple devices, Colour management, fault diagnosis, remote fault reporting and analytics.

The RA Smart Open Day's were both well attended and well organized. Visitors included a mix of industry practitioners, existing print service providers from both textile and wide format markets, and a number of designers from all sectors, some of which were new to the Textile Industry or seeking further insights, expansion opportunities and knowledge.

All of which reflects the Textile industries growing interest in Digital Textile manufacturing and smart technologies.

The Textile marketplace offers exceptional growth potential to existing print practitioners and facilitates new business models for customized production in an era of personalization and print on demand. Offering infinite opportunities for entrepreneurial growth to all industries for the years ahead, whilst also offering the wide format industry a new sector for growth and convergence.
Interested in joining our community?
Enquire today about joining your local FESPA Association or FESPA Direct