Features
Q&A: Roland DG to demonstrate its power at FESPA 2017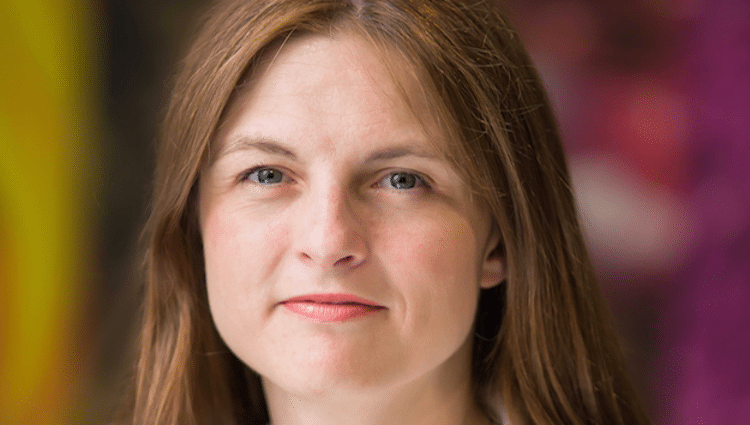 This year's FESPA will see Roland DG unveils its latest vinyl cutter range to allow businesses to create profit-making opportunities and improve overall workflow.
The global manufacturer has announced that it will use this year's FESPA, taking place from 8-12 May at the Hamburg Messe, to present products from across its extensive portfolio, including the TrueVIS series of wide-format inkjet printer/cutters, and GR series of large-format cutters.
The TrueVis VG and SG Series are compatible with a wide range of materials, including traditional and non-PVC vinyl, canvas, wallpaper, banners, and more. The machines can be used to produce items such as personalised window display stickers, labels, posters, and banners.
With less than two weeks before FESPA 2017 opens its doors, we spoke esclusively with Roland DG head of marketing EMEA, Gilian Montanaro, to find out more about what they will be displaying at the expo and how its technology can help print companies boost business.
What is Roland DG's focus for the show?
Our key message for FESPA is 'Discover why print professionals choose Roland'. We're the market leader with more than 35 years of expertise in the industry and offer an incredibly wide range of technology.
So our objective is to inspire FESPA visitors and demonstrate how they can make the very best use of Roland technology; our devices, software, ink and online resources, to grow their businesses and give them the competitive edge.
Which new technology will visitors see at your stand?
We have a number of technologies which will be making their FESPA debut this year. At last year's show we celebrated the global launch of our next-generation printer / cutters; the TrueVIS VG series and this year we'll be showcasing the latest addition to the TrueVIS family; the SG series.
The TrueVIS range delivers the highest levels of print quality in terms of vibrancy, colour gamut and intricate detail and print service providers should head to the Roland booth where the team will be demonstrating the stunning quality of print output which is possible with both the VG and SG series.
Our new CAMM-1 GR cutters will also be taking centre stage on the Roland booth. Delivering up to 1,485mm per second, the cutters boast the fastest throughput in their class and their speed of output is backed up by real strength; with up to 600g of downforce.
The GR cutters are also incredibly versatile when it comes to media compatibility; from thin media such as window tint film, to soft flock, thick reflectives, laminated graphics and more.
The range of possible applications is staggering; anything from window and floor graphics to signs, labels, packaging prototypes and vehicle graphics. This makes the GR series a great addition to any business; either as a stand-alone cutting solution or paired with an existing printer.
For visitors, there is an added incentive to visit the Roland booth and check out the GR series; the chance to win a GR-640!
What else have you got up your sleeve in terms of product offering?
Roland's product portfolio is incredibly diverse and we will be reflecting our unrivalled choice of technologies on the booth. Another major launch since FESPA 2016 is the LEF-200 UV-LED flatbed printer and enhancements to the LEF range, with the inclusion of an on-board primer option and powerful VersaWorks Dual RIP software.
With the LEF it's possible to print onto virtually any object or substrate to transform a vast range of ordinary objects into profitable, personalised items.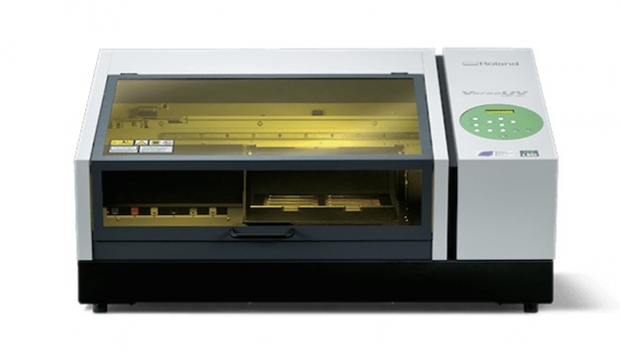 The VersaUV LEF-200 features a print bed measuring 508 x 330mm
Customisation and personalisation are key consumer trends and for entrepreneurial print service providers looking to diversify, we will be showcasing our innovative instant personalisation solutions which enable consumers to personalise a huge range of items including phone accessories, technology items, photo gifts, trophies, souvenirs, sportswear, fashion and much more.
Visitors to the Roland booth will have the chance to try out this dynamic technology for themselves and take home a unique personalised memento.
Our Texart range of dye-sublimation printers are now available with fluorescent inks and we will be featuring an impressive range of applications and samples to inspire on the booth; including sportswear, soft signage, fashion, interior decoration, promotional merchandise and much more.
Anyone coming along to the show should watch this space as we will be announcing more exciting details of our plans for FESPA in the run-up to the show.
Why would you recommend print service providers attend FESPA 2017?
FESPA is one of the leading exhibitions for print professionals in Europe. It's a great opportunity for customers to see the latest technologies and innovations from the key players in the industry and certainly for Roland DG it's a significant date in our event diary.
Not only is FESPA 2017 an effective platform to showcase technology, it's also a great opportunity to network with our partners, experts and colleagues. We always welcome the chance to engage with new contacts and build on existing relationships, finding ways to innovate and develop so we can help our customers even more.
What does the future hold for Roland DG looking forward?
Whether it's the sign market, textile and fashion sector or consumer goods market, the desire for personalised and customised products continues to grow. As a consequence, the demand for digital printers and devices which can deliver efficient high-mix, shorter-runs and design prototyping is increasing.
Roland technology provides the ideal platform for users to take full advantage of this exciting commercial opportunity and we are committed to working with our customers to support them in their business growth.
Register today to visit Roland DG at FESPA 2017
Industry members that are keen to learn more about the latest printing solutions from Roland DG can visit the manufacturer on the stand E20 in the Hall B7 at FESPA 2017.
Taking place from May 8-12 at the Hamburg Messe, in Hamburg, Germany, the exhibition will play host to many major brands from across the global market.
For more information on the event, the companies that will exhibit and to sign up to attend as a visitor, please visit: www.fespa2017.com.
Delegates can save 70€ entry fee to the exhibition by registering via the website and quoting reference code: FESG702. Discover how a visit to FESPA 2017 can benefit your business and register today.
Interested in joining our community?
Enquire today about joining your local FESPA Association or FESPA Direct