Features
PPDS takes F1 chequered flag with Red Bull Racing deal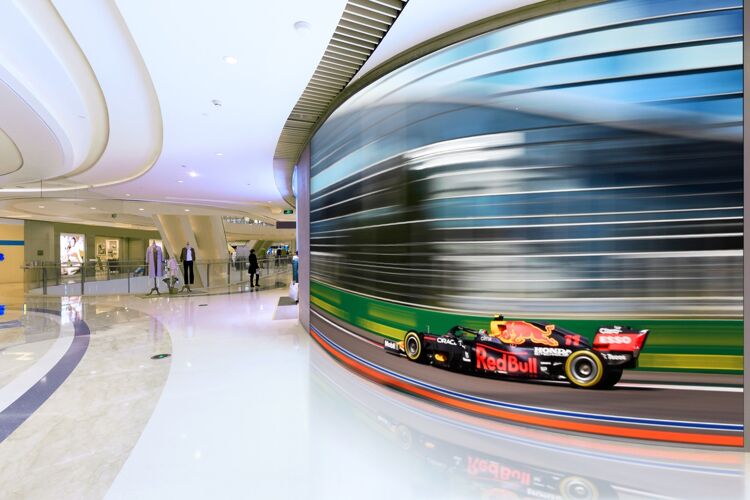 PPDS, the exclusive global provider of Philips digital signage, LED displays and professional TV solutions, has entered into a partnership with Formula 1's Red Bull Racing (RBR) Team.
The wide-ranging agreement will see PPDS become an official supplier of the F1 team and provide it with Philips LED displays, digital signage, professional TVs and monitors during the 2022 FIA World Championship season.

Much of this will focus around RBR's hospitality offering, with Philips professional displays to be placed inside the Red Bull Racing Paddock Club, a feature at all races during the F1 season, housed above the team's garages and pit lane.

The Red Bull Racing Paddock Club will feature Chromecast built-in Philips MediaSuite and Philips B-line professional TVs, allowing visitors in the hospitality area to view live 4K UHD coverage of the race and access exclusive behind the scenes content, coverage links to the RBR pit lane and audio feeds from the drivers and crew

Guests will also be able to virtually experience racing around the track in racing simulators, each of which will be equipped with gaming monitors from PPDS sister company AOC.

In the centre of the RBR Paddock Club will be a 10sq m, 1.55mm pixel pitch Philips L-Line 9000 UHD direct view LED display. Measuring 4.85m-wide and 2.05m-high, the 8 x 6 LED wall will feature a wide range of content on each race day.

"We have worked to fully understand RBR's deepest needs from their display portfolio – identifying and, for the LED wall, building from scratch, solutions that not only match their visions and ambitions, but surpass them. We can't wait for the new season to get started," PPDS marketing director Ron Cottaar said.

Martijn van der Woude, director of international business development at PPDS, added: "When it comes to F1, every second counts, both on and off the track. A giant LED wall that needs to be installed 23 times a season in a busy, time and space restricted environment may have seemed like a non-starter for some.

"However, at PPDS, this is just the type of challenge our teams enjoy rising to – a challenge that, working together with our partners, we were able to overcome, ensuring RBR guests are engaged with the most immersive, high quality and visual race day experience available anywhere in the F1 Paddock Club."

The partnership follows a successful 2021 season for RBR, after its driver Max Verstappen scooped the Formula One World Drivers' Championship in dramatic fashion in the final race of the season.

Verstappen took the lead from Mercedes-AMG Petronas driver Lewis Hamliton in the dying stages of the race, not only securing his first ever World Drivers' Championship, but denying Hamilton a record eighth title.

Interested in joining our community?
Enquire today about joining your local FESPA Association or FESPA Direct