Features
POS & Digital Signage: The Future of Retail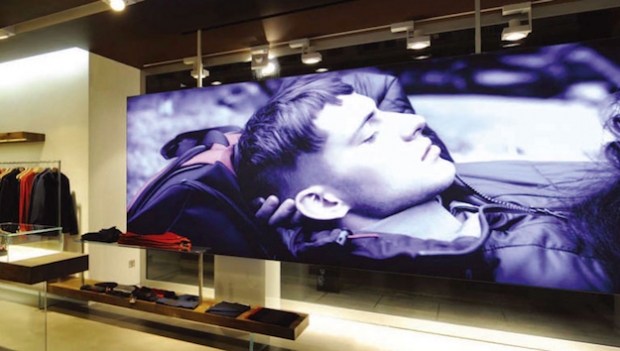 From window and floor graphics, to luxury packaging and labels, retail work is far-reaching, as brands and shops seek to generate interest in their latest products.
One of the most inventive areas of retail is the point-of-sale (POS) and point-of-purchase (POS) market; applications and products in this area help attract the eye of the customer and help to showcase special offers.
At FESPA 2017, visitors will have the chance to view some of the latest offerings available in the POS and POP sector, with exhibitors to display solutions that help a brand's product really 'pop'.
Taking place from May 8-12 in Hamburg, Germany, the show will run alongside the co-located European Sign Expo, which, as its name may suggest, will feature a host of solutions for the sign-making market.
One company that will be in attendance at the European Sign Expo is Vivalyte, which specialises in LED-lit signage solutions. Based on Stand D10 in Hall B1L, the firm will use its presence at the event to demonstrate how its products can be used in POS and POP projects.
Solutions on offer from the company include the Vivalyte LED bars, which the firm said can be used for any size light box and are available in a direct back-lit or indirect edge-lit model. In addition, Vivalyte offers options in the LED Edgelit Panel range, such as the SnapFrame Panel, which has side-bar-opening, allowing for easy replacement of the print.
Elsewhere at the European Sign Expo, Easyscreen on Stand A6 in Hall B2L will be able to talk attendees through its range of display solutions – some of which are well suited for use in the retail sector. Products on offer from Easyscreen include rollups, banners, counters, popups, back walls and flags, as well as the firm's new modular systems.
Counters may be of interest in particular for visitors with POS and POP in mind; as such solutions allow retailers to set up for a certain product. Counter solutions from Easyscreen include a magnetic counter, promotion counter, wood counter and round counter.
Also in Hall B2L, German company Achte Display Systems will be on Stand A76 to promote its range of products, which includes solutions such as displays, light boxes, frames, cubes and custom offerings. Achte Display lists 'Shop Fittings' as one of its key market on its website, saying that its solutions will help retailers to "excite" customers about their own products."
Organisers of FESPA 2017, as well as the European Sign Expo, have worked hard to ensure that all areas of the print and sign-making industries are covered at the events this year. While the hundreds of exhibitors in attendance prove this, the seminar programme that will run alongside the shows will give visitors the chance to learn even more about the evolving retail market.
Check back soon for part two and learn more about the seminar sessions due to take place at the show.
For more information on the event, the companies that will exhibit and to sign up to attend as a visitor, please visit: www.ese.fespa.com
Delegates can save 70€ entry fee to the exhibition by registering via the website and quoting reference code: ESEH701. Discover how a visit to FESPA 2017 and European sign expo can benefit your business and register today.
Interested in joining our community?
Enquire today about joining your local FESPA Association or FESPA Direct