Features
Point of Sale - What are the opportunities?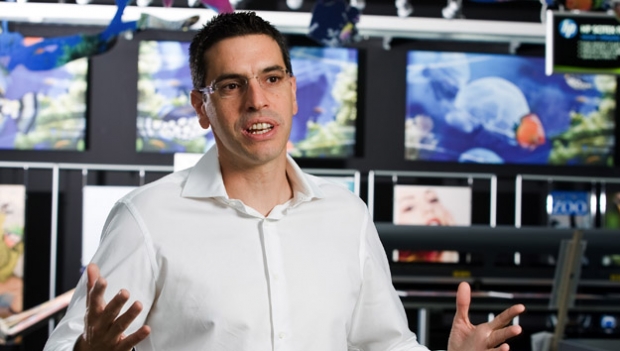 <br><br>Rob Fletcher takes a look at the point-of-sale sector, speaking to companies in the market about the various opportunities available and how best to approach this creative market.<br><br>
The point-of-sale (POS) market is arguably one of the most varied areas of the entire print and sign industries. From digital signage and wide-format print, to tablet stands and huge banners, demand in this sector is rarely the same from one day to another as retailers look to differentiate themselves in a market of their own.
While this might generate plenty of excitement amongst companies looking for work in the sector, as retailers become increasingly creative with their ideas, it does throw up the potential problem of how you are going to meet these requests.
With this in mind, how can sign-makers and companies operating in the point-of-sale sector ensure offer a quality service and stand out from the crowd in what is a highly creative and evolving sector?
Significant growth
One company involved with the supply of printing technology for the POS sector is HP. The firm has a host of options on offer, ranging from the HP Indigo 10000 to the HP Scitex large-format device. Ronen Zioni, HP's EMEA market development director, graphic solutions business, describes the current POS market as a 'strong' sector.
"The POS market is continuing to grow significantly quarter-after-quarter," Zioni said. "This has come to our attention by watching the work our customers do with their flatbed equipment, specifically onto corrugated and rigid board materials.
"POS is indeed an area that is shifting work from lower margin applications into shorter runs, versioned and adoptive print applications, on a very broad range of substrates that HP Latex and UV solutions offer to the industry. More companies are seeking new growth opportunities. POS is one of the areas they are looking into moving from 'conservative and traditional; applications into turnkey, end-to-end solutions for their customers, where digital is at its best."
Considering the options HP has on offer for firms looking to take advantage of the amount of work available in the POS sector, Zioni said HP is well stocked. He points potential customers in the direction of the HP Latex and HP Designjet Z-series for aqueous solutions in the retail space, while the HP Scitex FB10000 and 15000 with full automation capabilities, as well as the HP Indigo 10000, are well suited to the production B2 offset quality posters.
"HP offers a wide range of solutions for indoor and outdoor applications, on the broadest range of media types," Zioni added.
Looking towards the future of the market, Zioni said HP has picked out a number of trends that are likely to shape the POS sector.
"HP is seeing more companies moving from analogue to digital, as well as a shift from print converters who outsource print to those bringing end to end printing solutions in-house," Zioni said. "In addition, with the digital content available on tablets and other hand held devices, there is still a growing need for print and personalised POS and promotional marketing tools.
"HP's great portfolio enables it to provide the right solution for the right market segment and meet the changing needs of brands and agencies. The POS market is a target for further education on the 'art of endless possibilities' that HP's products offer, as a part of HP's responsibility towards its customers to help grow their business and maximise their investments."
Busier than ever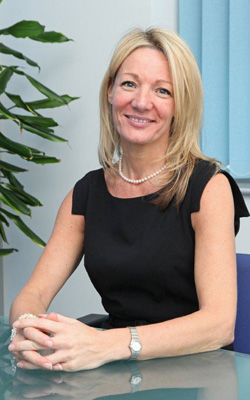 Elsewhere, aptly named UK-based POS specialist UKPOS has also witnessed a growth in the current market. The company supplies a range of POS materials to the UK market including poster holders, cable and rod displays, pavement signs, and binding bars poster rails and grippers. Debra Jamieson (right), sales and marketing director, says the POS market is only likely to improve as consumer confidence grows alongside the improving economy.
"The POS market is busier than ever," Jamieson said. "Consumer confidence is growing and people are feeling more self-assured when it comes to spending that little extra on shopping and leisure. We have found that many of our customers are seeking bespoke POS unique to their environment.
"POS has continued to see consistent demand over the years. While there hasn't been a specific spike across any one sector, businesses in particular sectors, such as estate agents, have certainly made a comeback as the market regains confidence."
Although acknowledging the POS market as an attractive option, Jamieson does have a warning for companies considering expanding into it.
"I would always recommend working alongside a business that has specialist knowledge," Jamieson said. "Having worked in the industry for over 25 years, UKPOS is well aware of how important it is for businesses to work closely with manufacturers and suppliers. However, leaving POS to the experts frees up time, which in turn allows the team to focus solely on running the business."
With this in mind, Jamieson explained that it is important for companies in the sector to differentiate themselves by offering something unique – a process Jamieson said UKPOS is well equipped to assist with.
"We are continually thinking outside the box when it comes to creating and designing POS solutions that entice and excite our customers," Jamieson said. "LED displays are being used more and more by the retail and leisure industries to create something really eye-catching. Equally, bespoke solutions are becoming more popular as retailers understand the need to create something unique that complements the product and environment it's sitting in.
"Creating a desirable product is the challenge of many retailers, but to ensure a POS solution that will grab the consumer's attention in the first instance is critical."
Tremendous growth
Spandex, trade supplier to the print and sign-making industries, is another company involved in the POS sector and has a range of products on offer. Chris Holmes, signs systems manager at the firm, reflects Jamieson's views about the recovering market and believes this improvement will help drive up the demand for POS work.
"Due to ever growing competitive nature of today's high street, the weekly change of promotional offers has now become an essential part of keeping with the competition," Holmes said. "This has allowed our POS sector to grow tremendously as our customers react to the retailers rapid need for new promotional signage. If you walk into any supermarket you will see the vast amount of POS signage on display and the chances are the next time you return most of it would have changed to reflect a store's new promotions.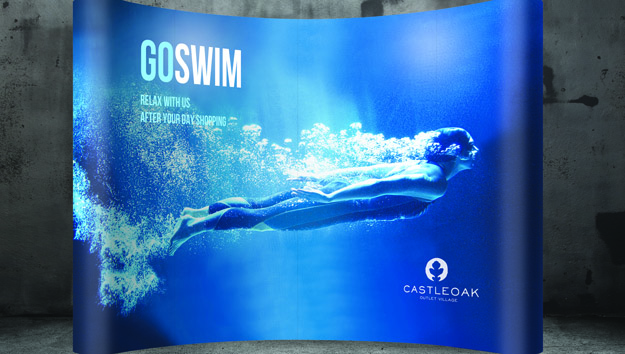 "The POS sector is a great way for sign-makers to expand their product portfolio, allowing them to offer a diverse range of solutions that can be finished and installed with little effort. It's a natural addition to the usual signage and printing work sign makers usually do. Additionally, there is a low financial impact due to minimal stock holding as Spandex products are so easily available to both new and existing customers."
In terms of the applications proving to be most popular at present, Holmes explains that Spandex has identified several areas within the POS market that could be set for further growth.
"Today's signage market has a diverse requirement for POS systems but for Spandex, pavement signs, roll ups and LED technology attract the most attention as well as being in the highest demand," Holmes said.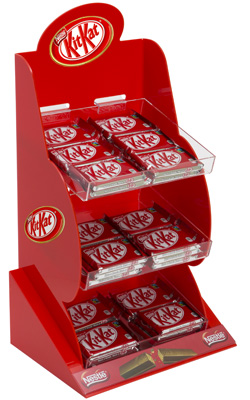 "We are also starting to see a trend in textile display solutions over the conventional roll up and pop up. POS systems will be something Spandex continues to drive and we think the use of textile or fabric solutions will only grow."
Leading on from this, Holmes said Spandex has responded to these trends by launching a host of new products to allow its customers to meet the requirements of clients of their own.
"We have just launched a new, comprehensive range of display systems containing some of the most common and functional products in the market along with some new and innovative designs," Holmes said. "The range comprises of nine categories and includes products such as canvas frames, poster cases, roll ups, snap frames, menu boards and pavement signs.
"We also have a strong focus on LED technology and offer a great range of stylish, high quality and competitively priced options that can really add a sleek and sophisticated look to any application."
"LED technology will be a big part of our focus on the POS market and we believe the use of digital solutions especially touch screen will become a larger part of everyday life as they provide a much deeper engagement with the customer."
The key message from manufacturers and suppliers alike is that the current POS market is a particularly positive one and, with the encouragement of an improving economy, is only set for further growth. With the sector also having been identified as one that can be exploited further, those companies looking to diversify and grow their business could well be suited to a move into POS.
Interested in joining our community?
Enquire today about joining your local FESPA Association or FESPA Direct