Features
Plotting your path to profit with 3D print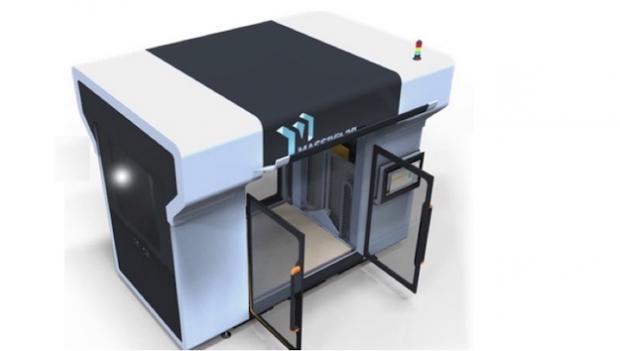 Although 3D print is still evolving, there are many opportunities for almost every printing company to take advantage of these new potential services and revenue stream.
3D print is undoubtedly one of the most exciting developments in the industry for some time. Although perhaps seen as outside of the remit of most print-service-providers, 3D print offers opportunities for even the most traditional of companies.
This form of technology is also helping to generate significant outside interest in the market, with stories of weird and wonderful 3D print applications making major news websites on a regular basis.
Last month, we published a special article looking at some of the most creative and innovative 3D printed work from the past year. Ranging from a model of famous Star Wars spacecraft the Millennium Falcon, to a prosthetic beak for a parrot, 3D print seems to have no boundaries.
FESPA will pay tribute to this expanding market at this year's FESPA 2017 show, which takes place from May 8-12 in Hamburg, Germany. While many visitors will be focused on finding out about the latest technology in the more traditional markets, those interested in 3D print will have the chance to gain further insight into this sector.
One exhibitor that should be on the must-see list for visitors on the lookout for the latest innovations in 3D print is Massivit 3D, a provider of large-format 3D printing solutions. Based on Stand C20 in Hall A4, the company will be speaking to attendees about its Massivit 1800 system, which it has billed as the largest and fastest and large-format 3D print solution available to the market.
Based on the proprietary gel dispensing printing technology, the Massivit system has proved to be a hit with companies looking to take advantage of the growing interest in 3D print and create large-format objects.
The Massivit 1800 has been used to create products for decoration, special exhibition displays, centrepieces for events, point-of-purchase displays, film and television props, as well as scenic and theming elements for various venues.
Speaking about the system, Massivit said in a posting on its website: "Transform virtually any idea into an eye-catching reality with Massivit 1800. Beyond just printing objects you can personalise or localise objects, scan to print, make illuminated displays and much more."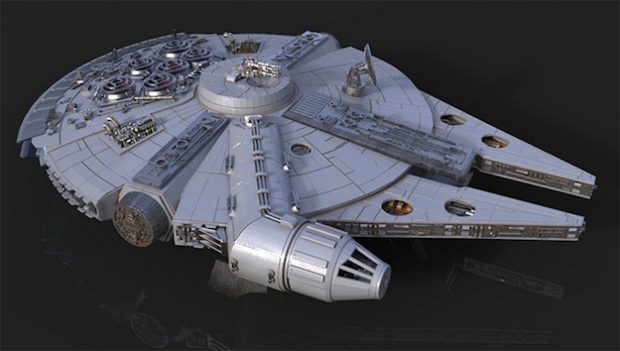 3D printing firm Gambody produced this 3D printed replica of the iconic Star Wars ship, the Millennium Falcon
"Create an almost limitless variety of super-size, 3D displays for advertising, promotions, high-level marketing and entertainment."
Elsewhere, and although HP will not actually be showcasing 3D print at the show in May, the company will be able to answer enquiries about its developments in this area of the market.
HP will have one of the largest presences at the show, with visitors able to locate the manufacturer on the giant 600sqm Stand D15 in Hall A1.
With so much innovation in the 3D print sector, interest in this technology and the types of work it can produce is only going to grow. And with several major manufacturers having committed R&D spend to pursue new developments, it might not be too long before more print companies take on this sort of work.
For more information on FESPA 2017, the companies that will exhibit and to sign up to attend as a visitor, visit: www.fespa2017.com.
Delegates can save 70€ entry fee to the exhibition by registering via the website and quoting reference code: FESG702. Discover how a visit to FESPA 2017 can benefit your business and register today.
Interested in joining our community?
Enquire today about joining your local FESPA Association or FESPA Direct