Features
Peter Scott Printers trains up next generation of workers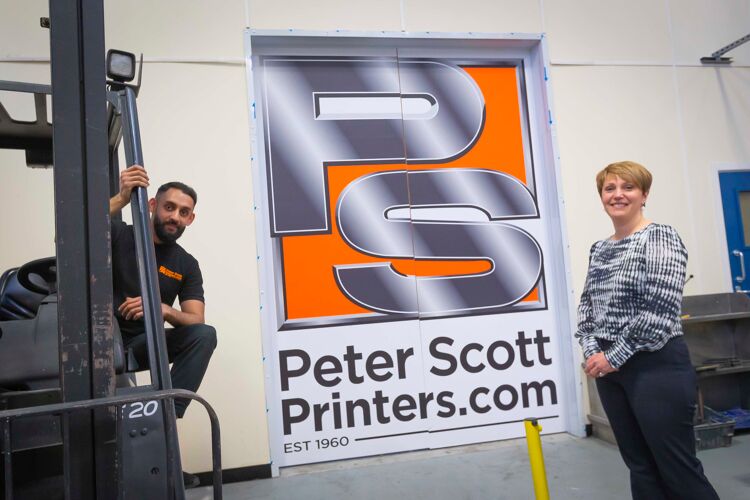 British print service provider Peter Scott Printers has announced details of a new scheme to help attract younger people to the print industry and train the next generation of workers.
Working with North Lancs Training Group, the printer has launched a dedicated apprenticeship scheme, which will focus on delivering specialist training in print.

Training will cover all of Peter Scott Printers' core services, including both digital and lithographic print, as well as finishing, cutting, foil blocking and embossing techniques.

Speaking to FESPA.com about the scheme, Joanne Hindley, commercial director of Peter Scott Printers, said the company will draw on the experience of its long-serving workers to help deliver training to apprentices.

"The skillset of our existing staff is unrivalled and it's hugely important to ensure we pass this knowledge on so that we can keep these skills within the business for years to come," Hindley said.

Peter Scott Printers has initially taken on one apprentice in Waqas Ahmed, who, selected because of his enthusiasm and drive to succeed at the company, will receive specialist training over the next 14 months. This has already begun, with Ahmed having completed a forklift training course.

Hindley said that if the scheme is successful, the company will seek to expand the initiative and take on more apprentices in the future.

"If the new initiative proves to be successful, then we will look to increase our apprenticeship numbers in all sectors of the business, including reprographics, digital print, lithographic print and print finishing," Hindley said.

"Apprenticeships are great way to give on the job training and provide a real hands on training experience so that new staff are able to benefit from the years of experience that their mentors have to offer.

"Nothing can beat practical experience and learning from a time served skilled operator on the job."

Chris Sherratt of the North Lancs Training Group also praised the scheme, saying research by the firm found that 75% of apprentice employers believe schemes like this have helped them cut recruitment costs, while 89% said apprentices have made their business more productive.

"Finding staff with experience and knowledge of the commercial print industry is no easy task in today's world of online communications, and that is why the progressive printing firm is taking matters into its own hands," Sherratt said.

"It provides an ideal environment for an apprentice because they can share an enormous amount of knowledge and experience."

Interested in joining our community?
Enquire today about joining your local FESPA Association or FESPA Direct