Features
Personalisation vs Customisation vs Versioning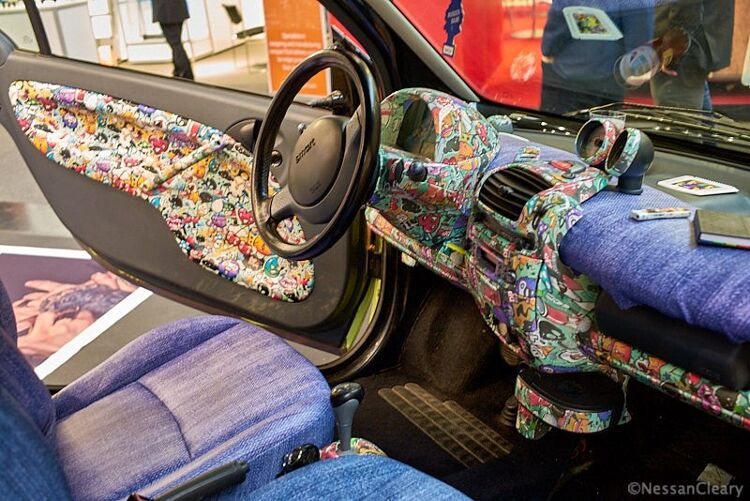 Nessan Cleary explains the difference between personalisation, customisation and versioning.
Printing is essentially a manufacturing process though this is more obvious in some disciplines than others. Many people see large format as separate from other print sectors because of its ability to print to a wide range of different materials and applications. Large format printing technology, for example, can be used to produce everything from one-off bespoke signs, or multi-part marketing displays, or even as part of an industrial production line, perhaps for clothing or decoration. Some times this work is done by a service provider but there are plenty of manufacturers also using the same technology for their own manufacturing needs or as part of a wider service offering.

Large format benefits from the flexibility inherent to all inkjet printing, where every copy can be the same or different. But how to exploit this flexibility? The standard answer is through personalisation. But personalisation means different things to different industries. So, it's helpful for large format users to understand the not-so-subtle differences in these terms in order to exploit the flexibility of large format inkjet printing for their particular business model.
Mass production
The cornerstone of most manufacturing is standardisation, producing many identical copies of the same item. This helps to reduce costs through economies of scale and tooling, allows for easy production planning and simplified marketing. Most manufacturing is still based around long production runs of identical items using conventional processes, which discourages shorter production runs. This applies to many different sectors, from books and posters through to automotive parts and toasters.

Digital production, including printing technology, has paved the way for several different manufacturing concepts. The first of these can be characterised as short run/ fast turnaround, where the speed of production creates added value and justifies the higher cost per unit. A good example of this is book printing, where relatively short runs, from a single copy up to around 3000 or so, can be produced with very little set-up, making many more books economically viable. The same is also true in display graphics, with the faster large format printers such as the Inca Digital Onset competing directly against offset printers for short run work that can be turned around quickly.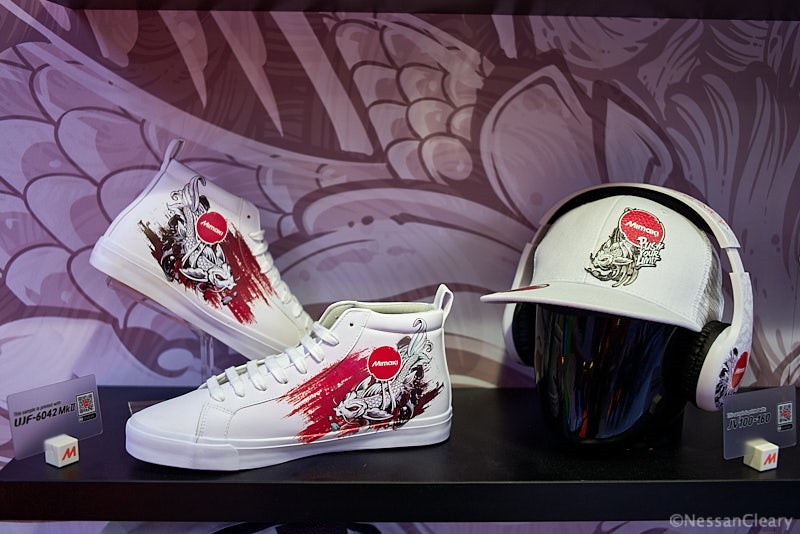 Caption: This image shows some of the many types of products that can be customised using a Mimaki UJF-6042 printer. ©Nessan Cleary

Yet another concept is versioning, where you can produce different versions of a product for different markets. This might include labels with different languages where the fundamental design is the same but the text changes. Another example might be a version of a marketing campaign that's been adapted to target a specific event, such as a tie-in with the football world cup. The key thing is that the fundamental design and therefore all of the production remains the same for the different versions.

Many manufacturers also use print technology for mass customisation. This is where printing is used to decorate blank products en masse. A good example of this would be where a brand takes a design or a blank product, such as a t-shirt, and has its own decoration printed on top. Other brands could do exactly the same and the product would have the same functionality. But the printing has customised the product for that particular brand.

Another alternative is distributed manufacturing, where parts or products can be ordered from a central point, such as a website, and then produced near to the customer, which cuts the costs and pollution involved in transporting the finished product to the customer. We are already seeing machine vendors, particularly in 3D printing, but also including printer vendors such as Kornit, setting up networks for their customers to allow users to find the nearest service provider.
Personalisation
In print, personalisation usually means starting off with white paper and adding some specific information, such as a person's name and address. This is usually done by a company as part of a marketing push, using information taken from a database, and not by the individuals themselves.

In the wide format context For example, a retailer might order a hundred posters, each of which uses the same design but with different addresses to advertise the individual stores in their local towns. The design could include space for a map of the local area showing exactly where each individual store is. This is still fundamentally a single print run of a hundred posters, albeit that you will have had to RIP a PDF VT (to take the variable address and map data from a database) instead of a static PDF.

For most wide format printers, the starting point will be an object that's already been mass produced rather than white paper. In this case, the print is being used to add value to an existing product, like a blank mug or a mobile phone case. We can still refer to this as product personalisation if the print includes data that has come from a database. For example, a company decides to send a pen as a gift to 100 former customers in the hope that this will lead to fresh orders, and personalises the pens by printing the recipients name.

The alternative is where the individual customers provide their information themselves, such as a name or a photograph, usually through a Web-to-Print ordering system. This is often sold as a form of personalisation but is more accurately called product customisation because the data has come direct from the customer for their specific needs. The basic product, whether it's a mug or a pencil case, is still the same product with exactly the same functionality; all that's changed is that its been decorated according to the customer's taste.

This leads us to the next concept, individuation, where the customers choose a particular design, but the actual product is then tailored according to the customer's information. So, for example, a fashion company might sell a dress in a particular design, but might allow customers to choose the colour and upload their own size. The dress can then be printed on a rollfed textile printer and the pattern cut out with a digital cutting table.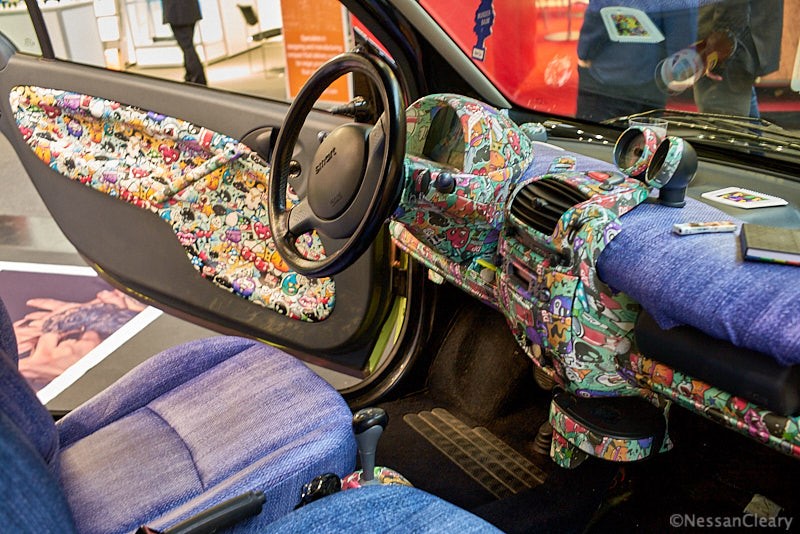 Caption: Print technology can be used to customise many different products, such as this Smart Car. ©Nessan Cleary

This type of individuation is also being offered through 3D printing, usually combined with a 3D scanner to precisely measure the customer's sizing. This is already being used to produce spectacle frames as well as trainers, where the customers choose from an existing design, with the product then matched to that customer.

Bespoke products, on the other hand, usually mean the entire product, including the design, is created from scratch according to the customer's needs. This more or less brings us full circle since many large format companies do already create bespoke graphic displays, store fronts and signs for their customers.
Conclusion
Mass manufacturing leads to low production costs, chiefly through economies of scale, but makes it harder for companies to distinguish themselves and their products. Bespoke production has the opposite problem - an easily distinguished offering but with low volumes. Some form of customisation promises the best of both worlds and can grow productivity.

However, tthere is a risk of competing on price since other competitors can also buy in the same blanks and is using the same W2P-based automated customer management systems. The best way to offset this problem is to add a degree of personalisation into the marketing mix.

Discover the Personalisation Experience taking place alongside FESPA Global Print Expo 2023 and European Sign Expo 2023 from 23rd May – 26th May 2023 at Messe Munich. The Personalisation Experience will bring together 3,500 stakeholders from retailers, brands, agencies to printers and fulfilment houses, connecting them with software providers and OEMs to explore the potential of personalisation in sportswear, packaging, product, loyalty and custom interiors. For more information please visit: https://www.personalisationexperience.com/
Interested in joining our community?
Enquire today about joining your local FESPA Association or FESPA Direct