Features
Outdoor signage to get bigger at FESPA 2017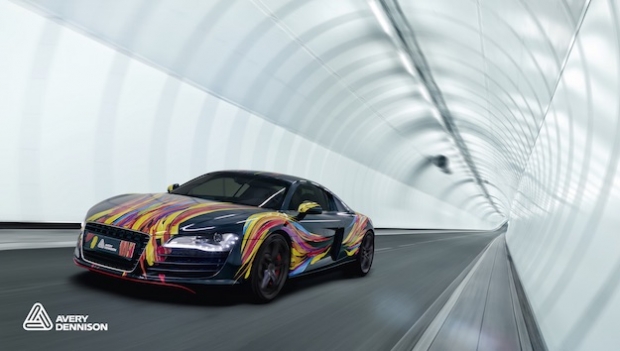 With outdoor large-format printing growing at rapid speeds, FESPA 2017 in Hamburg will showcase the solutions signage printers need to get into large-format applications.
Despite still regarded as a relatively new technology, digital print has had a major impact on many areas of the industry. The majority of print businesses around the world now have some sort of digital print kit in place, using such machinery to take on work in various sectors of the market.
One of the areas where digital print has proved most popular since its introduction is in the outdoor sector, and, if current trends are anything to go by, digital print looks set to increase its market share here.
FESPA 2017, which runs from May 8-12 in Hambug, Germany, will allow visitors to catch up on the latest developments in the digital print market and find out about the machinery that can help them gain an advantage in the outdoor print market.
Many of the industry's digital major manufacturers will be in attendance at FESPA 2017 and each will showcase new technology, some of which is suitable for printing outdoor work.
For example, Mimaki will have two stands at the show; one dedicated to textiles and the other focused on digital, and both areas will feature solutions capable of printing outdoor work. In the textile area, the manufacturer will show how its Tx300P-1800B direct textile inkjet printer can produce outdoor applications such as flags.
Elsewhere, HP will be showcasing how machines in its popular Latex range can be used to print outdoor applications. Visitors to the huge Stand D15 in Hall A1 can learn more about machines such as the HP Latex 335, which can produce outdoor jobs up to 1.63m wide.
Other leading manufacturers such as Canon, Durst, Agfa Graphics, Gandy Digital and Epson will also be in attendance and will be showing off digital print products that can be used for the production of outdoor jobs.
Aside from printing machines, visitors will be able to view some of the latest consumables offer in the digital outdoor print sector.
Avery Dennison is one of a number of companies due to attend that can assist in this area, and plans to use FESPA 2017 as a platform to promote one of its latest products in the form of the MPI 1105 Wrapping Series, which has a printed durability of up to six years and clean, long-term removability.
Shaun Hobson, senior business director for Avery Dennison Graphics Solutions Europe, said: "FESPA is always a valuable opportunity to meet our customers and distributor partners, and this year we are able to show them some very important additions to our graphics portfolios."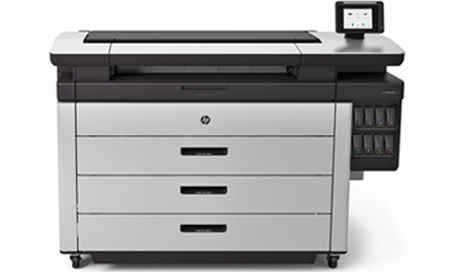 The HP Latex 335 is suitable for producing both indoor and outdoor work.
Whilst at the exhibition, visitors are advised to drop in on one of the seminars running throughout, and one particular session that may be of interest to those in the outdoor print sector takes place at 2pm on day two.
Simon Pless, general manager at Erler + Pless GmbH, will head up a session entitled 'How a printer became part of an "out-of-home media" project', explaining his company's role in work at Cruise Gate Terminal Hamburg and outlining print's role in the out-of-home market.
Register today to attend FESPA 2017 and save 70€ entry fee
Industry members that are keen to learn more about the latest solutions and technologies for outdoor advertising should not miss a visit to FESPA 2017.
Taking place from May 8-12 at the Hamburg Messe, in Hamburg, Germany, the exhibition will play host to many major brands from across the global market.
For more information on FESPA 2017, the companies that will exhibit and to sign up to attend as a visitor, please visit: www.fespa2017.com
Delegates can save 70€ entry fee to the exhibition by registering via the website and quoting reference code: FESG702. Discover how a visit to FESPA 2017 can benefit your business and register today.
Interested in joining our community?
Enquire today about joining your local FESPA Association or FESPA Direct