Features
Making the case for non-OEM inks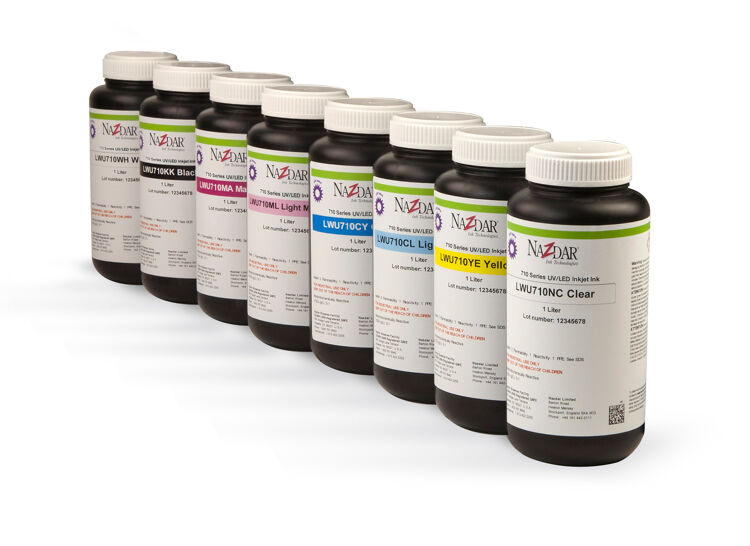 While many print service providers prefer to use ink from manufacturers, more companies are exploring the option of using products from other sources. Rob Fletcher takes a closer look at the benefits of non-OEM inks.
There is certainly no shortage of non-OEM inks, with a whole range of products on offer from various sources. But one of the primary factors that put printing companies off these inks is whether they can trust the products to perform in terms of output quality.

That said, there are a lot of trustworthy suppliers in the market that are able to provide high quality inks as an alternative to manufacturer inks. By discussing your requirements with these suppliers, ensuring the inks will work with your print production setup, then you can identify quality alternatives.

FESPA.com speaks to some of the leading suppliers of non-OEM inks to find out a bit more about the benefits of using these products in your print work.
Economic benefits of non-OEM
One well-respected supplier in this field is Nazdar, which stocks a wide range of non-OEM ink products. Stephen Woodall, market segment manager for aqueous and solvent digital at Nazdar, said its inks are designed to be a close match to the OEM product.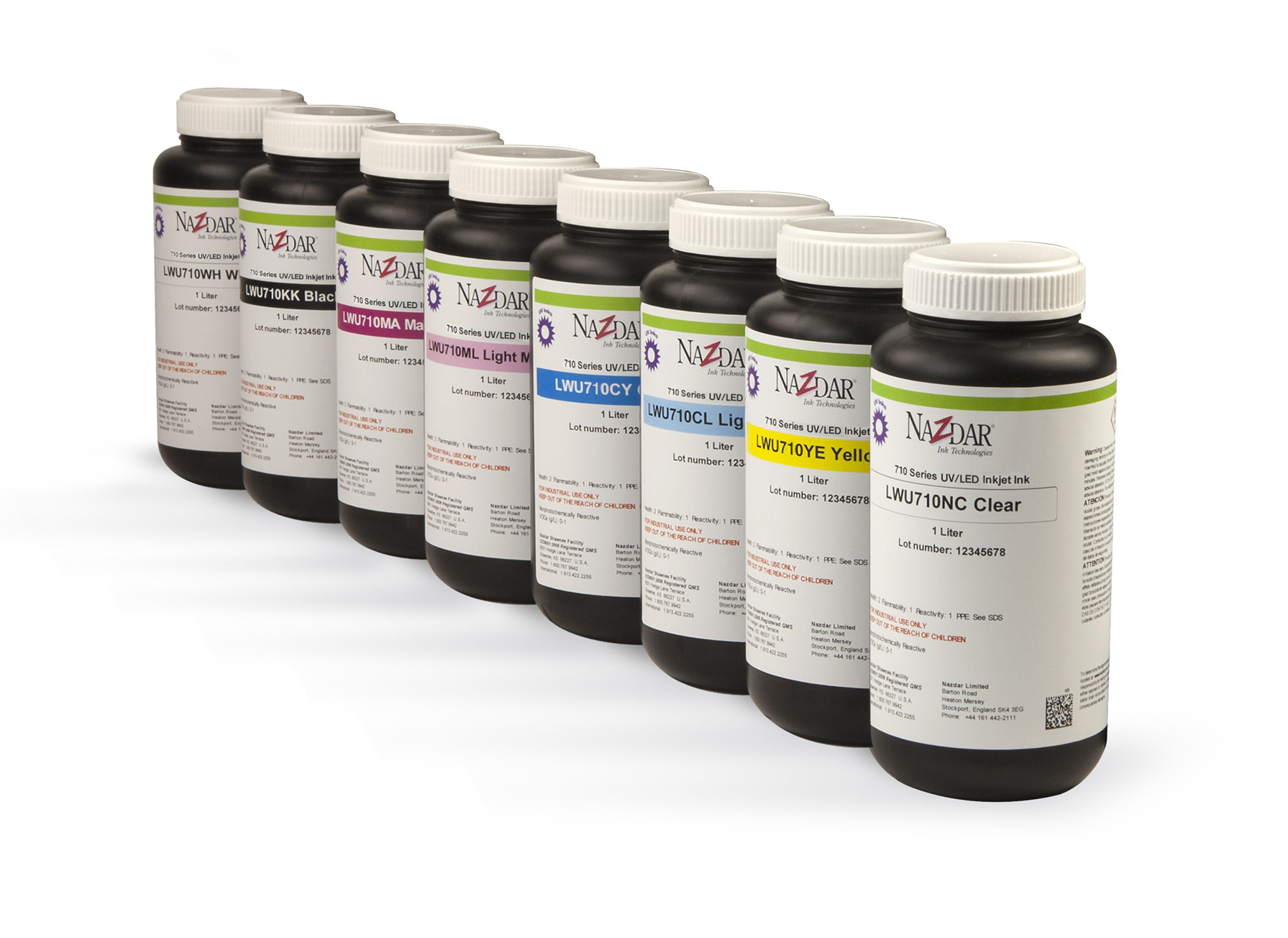 Caption: Nazdar said the primary driver as to why end-users consider non-OEM inks is the economic benefits that these products can offer.

"It is not possible to formulate an exact chemical clone of the OEM ink as there are a number of factors that prevent this including limitations on physical analysis equipment, the ability to source identical raw materials and propriety technology preventing the use of particular raw materials," Woodall said.

"However, our team of skilled and experienced chemists can formulate inks that are 100% chemically compatible and deliver comparable performance and reliability to the OEM inks."

In terms of the benefits of these inks, Woodall said the primary driver why end-users consider non-OEM inks is the economic benefits that their use can bring, due to the lower production costs and increased competitiveness that the end-user will potentially have in their markets. However, he also noted that any reduction in costs is worthless if the inks don't perform as required, with increased printer downtime, job rejections and dissatisfied customers being a real risk.

"It does not have to be a binary choice between quality and cost; by choosing wisely, a business can benefit from OEM ink quality at a lower price," he said. "Nazdar has nearly 100 years of ink development experience including developing inks for OEMs. The end-user does not have to compromise on quality, reliability or consistency when trying to reduce their consumables bill."

Josh Lutz, market segment manager for UV Digital at Nazdar agrees, saying that quality inks should limit the chances of failure. He also said Nazdar is seeking to keep pace with developments in the wider market, outlining its focus on LED technology.

Lutz said: "Aftermarket inks can help a printer create a competitive advantage by having an ink that has a different focus in functionality which fits that a specific printer's needs.

"We are moving with the market on LED technology, yet we also have a large amount still on conventional mercury. Therefore, we are designing chemistries that are capable of curing by both UV and LED. We have marketed the LWU710 as our hybrid dual cure ink system with much success."

Woodall concurs, adding: "The objective is always to formulate ink solutions that deliver the same level – or on some cases superior levels – of performance as the OEM ink."
Performance, flexibility and application fit
Elsewhere and another supplier held in high regard across the print industry is Sensient Imaging Technologies. Dr Simon Daplyn, marketing manager, said one of the key benefits of non-OEM products is access to a wider product portfolio and greater choice when it comes to selecting the best ink for a particular application.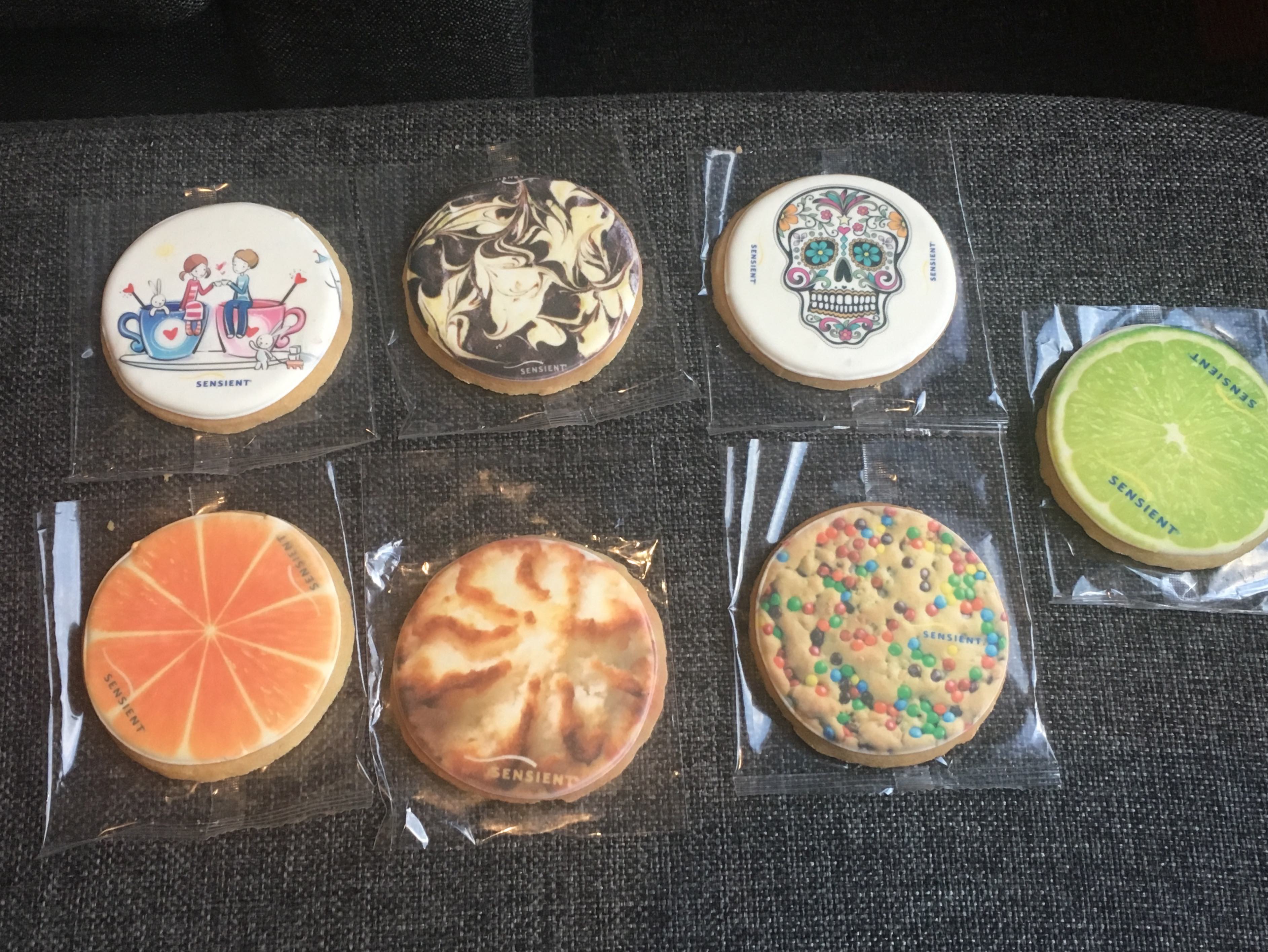 Caption: Sensient Imaging Technologies' non-OEM inks can be used in a wide range of applications, from textiles to packaging, and pharmaceutical to food.

Daplyn said: "Choosing a non-OEM ink enables differentiation from a standard that allows printers little option than to compete on price. By selecting a good non-OEM ink, printers can then increase performance, flexibility and application fit.

"Typically, the primary focus for an OEM is on developing advances in hardware and the ink is a secondary consideration. Whereas for an ink manufacturer, their sole focus is on the ink and its performance in the printhead, printer and application. By working directly with the ink manufacturer, you have access to highly skilled chemists whose focus is on understanding the science behind the ink and how it fits to your application."

Daplyn also had advice for print service providers looking at using inks outside of the OEM provider, saying there are a number of considerations that need to be taken into account to ensure the optimal performance of the printer.

He said: "Not all non-OEM inks will be right for all users. As such, it's important to work with a partner who understands the unique requirements of the specific application to provide an ink that delivers the best possible performance, consistency and reliability."

With this in mind, Daplyn said Sensient has a very diverse series of inks spanning a wide range of applications, from textiles to packaging, to pharmaceutical to food.

Sensient recently unveiled ElvaJet Coral, an ink for direct printing of polyester without the need for water in the fixation or post process. Available for mid viscosity printheads such as Kyocera and Panasonic, ElvaJet Coral inks are being used in sportswear, fashion and soft signage applications.

Also available from Sensient is the ElvaJet Opal set of sublimation inks in both mid viscosity (Kyocera) and low viscosity (Epson) options to offer a wide compatibility to the most common printheads in the market. Opal is compatible with a wide range of transfer papers from very low weight uncoated papers to tack coat papers for sports and stretch fabrics and maintains colour consistency and superior print definition regardless of paper type.

Daplyn added: "We are always looking to evolve our offering by adding new ranges, complimentary colours or investing in a new segment where we can bring expertise and a fresh approach. Whenever we invest in a new development there is a need for it to be rooted in sustainability by offering reductions in waste or process steps, removing primers for difficult materials or removing the need for water or post process steps.

"Ultimately, we provide our customers with colour they can trust by understanding our customers biggest challenges – as well as opportunities - and translate this to the development of high-performance, sustainable and vibrant inks."
Saving costs without compromising on quality
Also weighing in on the debate is Sun Chemical, one of the largest suppliers of non-OEM inks in the world. Business manager Tony Cox said the main benefit of non-OEM products to Sun Chemical customers is that they can enjoy an ink that has the same quality and performance as the equivalent solvent-based OEM product, but at a more realistic price point.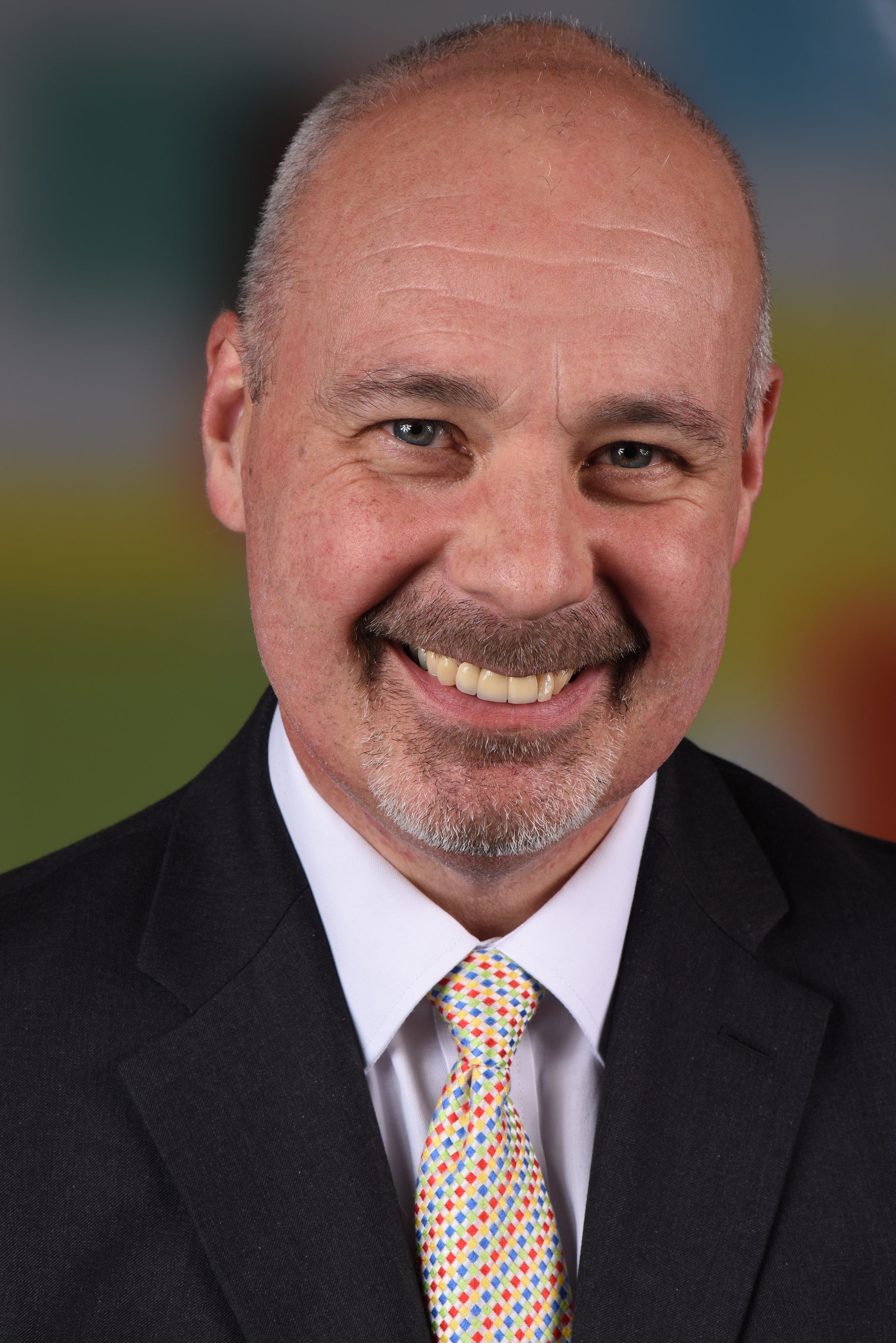 Caption: Tony Cox, business manager at Sun Chemical, said the company is focused on developing new solvent-based inks and aqueous inks.

Cox said: "Sun Chemical invests a lot of time and resource in matching the performance of solvent-based OEM inks, so that printers who choose to use our inks are able to do so without having to re-profile their machines and can confidently produce repeat jobs, knowing that they are going to be of exactly the same quality and colour.

"Except where an improvement would affect the output or the machine settings, there are also instances where we can produce better solvent-based inks than an OEM. For example, if we can reproduce the same colour and performance as a solvent-based OEM ink, but with a lower odour, we'll proceed with that, as we're able to offer an additional benefit over the OEM ink."

That said, Cox said print companies should ensure that they are only investing in quality non-OEM ink products or risk putting the quality if output, and their kit, at risk.

Cox said: "The use of poor quality digital inkjet inks can have a significant negative impact on production. Whereas with analogue processes, such as screen printing, poor quality ink may affect productivity, it may also be possible to make some adjustments or change the job and carry on.

"However, if a low quality ink blocks an inkjet printhead, the machine will be completely offline until the head has been recovered, which could potentially take several days."

With this in mind, he highlights some of the latest advances in Sun Chemical's quality non-OEM ink solutions. Cox said the company is focusing on two key areas at present: solvent-inks and aqueous inks.

Concerning solvent-based inks, with printheads firing smaller droplets and at higher frequencies, he said Sun Chemical been spending a lot of time improving the performance, the manufacturing and the quality control of its inks so that it can produce even better quality products.

Regarding aqueous inks, in the last 18 months, with the move away from solvent-based technology to aqueous-based technology in the wide-format poster market, Sun Chemical has developed a new aqueous ink for high speed poster printing – APY – which it is currently trialling with specific customers.

Cox said: "A new addition to our Streamline range, APY offers faster drying compared to competitive aqueous inks, improved print finish, higher colour vibrancy and lower energy consumption for drying systems.

"Our focus remains on ensuring that we continue to produce reliable and consistent products for our customers and that the range and quality of our inks continues to meet the demands of the market. At the same time, however, the way we develop, manufacture and distribute products, as well as how we work with our customers and suppliers, continues to be guided by our ongoing approach to sustainability."

While some print companies may still have reservations about using non-OEM inks instead of products offered by the manufacturer, it is clear from speaking to highly regarded suppliers in this market that there are plenty of benefits from opting for non-OEM inks. As long as you ensure you are working with quality products, your business could feel the benefit of making the change.
Interested in joining our community?
Enquire today about joining your local FESPA Association or FESPA Direct