Features
Luxury wine demand leads to investment for Jacquelin Frères,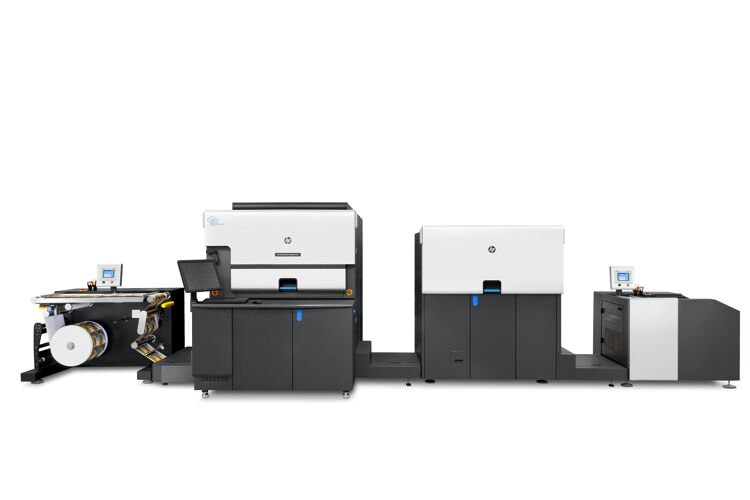 Jacquelin Frères, one of the largest printers of wine labels in France, has revealed that a sharp increase in demand for luxury wine products has led it to strengthen its print operations by investing in new digital printing technology.
The company is regarded as the leading printer of wine labels in the Burgundy region of France, printing both adhesive and traditional variations of wine labels to fit the range of budgets, scales and needs demanded by its customers.

Jacquelin Frères said that as its service offering stretches from gilding and screen printing, through to embossing to curving, it needed a versatile press capable of delivering complex labels to its wide range winery customers.

Max Jacquelin, general manager of the multi-site company, expanded on this, saying that it was for this reason that Jacquelin Frères invested in a HP Indigo 6900 digital press.

The company, which first saw the press in action in 2013, installed the machine at its Savigny-les-Beaune, where it has already been put to work on a range of projects.

"For us and our clients, the quality of the finished product is the most important aspect of the service we provide, which had a decisive impact on our choice of press," Jacquelin said.

"The competition amongst the wineries themselves has forced our clients to be inventive and artistic with their labels, and as a business we had to ensure we could consistently deliver on an enormous variety of finishes including embellishment, gilding, embossing and the like."

Jacquelin also noted that the HP Indigo 6900 press is capable of printing labels that meet the most stringent corporate branding requirements with gravure-matching quality, delivering high-resolution printing and accurate registration.

"The choice of tech is really important to our business model and so we are constantly investing in the latest and best equipment," Jacquelin said.

"The HP Indigo 6900 was exactly the right choice in order to ensure we consistently deliver on excellent quality, every step of the way."

Key features on the HP press include a top operating speed of 40m/min in full colour, as well as the ability to print on materials up to 18pt thick and screening technology that covers 175, 180, 196 and 210lpi. In addition, the press offers up to seven-colour support for all users.

The sale also proved to be a major landmark for HP, as it marked the 300th HP Indigo sale in France.

Interested in joining our community?
Enquire today about joining your local FESPA Association or FESPA Direct