Features
Looking ahead to a busy year in print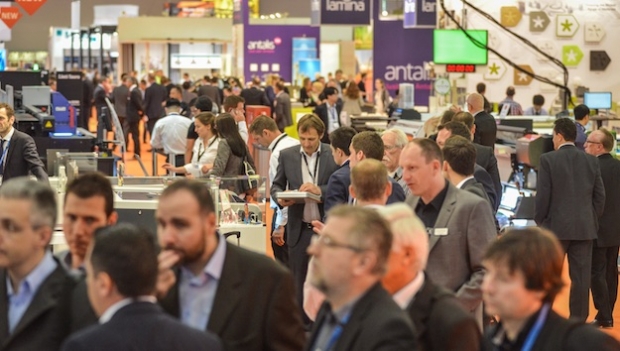 In the second of a special two-part series, we speak to major manufacturers and suppliers from the global print industry to find out what might be in store for the market next year.
Many people, both inside and outside of the print industry, see the New Year as a chance for a fresh start. Whether its making resolutions to lose weight or to stop smoking, or planning on how to diversify your print business and begin to take on new types of work, New Year is a time of great change.
This New Year, that may be truer than ever, as companies prepare for what could be one of the most uncertain years in recent memory, with many outside factors set to have an impact on the global market. However, one thing that is for certain is that the print industry will continue to develop and grow as new innovations are brought to market.
Following on from part one of the series, where we spoke with a number of key names about their last 12 months, we feature the same companies and find out what their views are for 2017 and how and where they are preparing for change.
Diversification and creativity shaping the industry
First off, Roz McGuinness, divisional director at FESPA, speaks very positively about 2017 and what it might have in store for the global print market. McGuinness picks out a number of key FESPA events that could help drive innovation and growth in the industry.
"Kicking off 2017 will be the launch of FESPA Asia, in Thailand from February 15-17," McGuinness said.
"It's clear that, while printers across Asia have access to small, local events, they are looking to FESPA to deliver a stand-out regional event where they can meet the leading international vendors under one roof, network with prominent print service providers (PSPs) from across the region and access high quality educational content that brings together the deepest sector expertise from around the world.
"May 2017 sees the return of our Global Expo event, FESPA 2017 in Hamburg, from May 8-12, which will showcase the latest technology and applications for screen, digital and textile print. European Sign Expo and Printeriors will take place alongside the main exhibition, offering new possibilities for specialty printers."
McGuinness goes on to pick out some of the trends that she says will not only be apparent at FESPA events, but also across the industry: "As we move into 2017, printers will continue to look for new application areas and explore how they can grow their bottom line using wide format print.
"Diversification has become, and will continue to be, something of a watchword for the wide format print sector and I think that this was visible at FESPA Digital 2016 in everything from product launches to the spectrum of different industries from which our visitors came.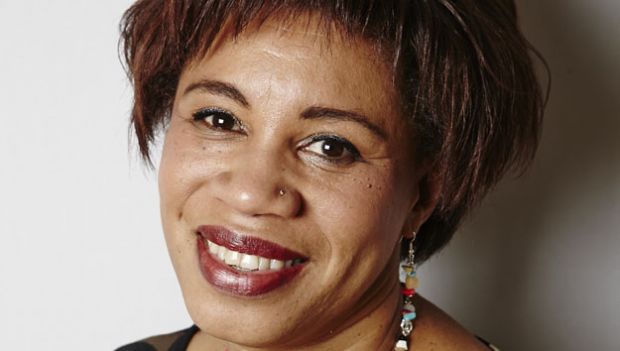 Roz McGuinness, divisional director at FESPA, says FESPA events will help to drive and encourage growth in the industry during the next 12 months.
"However, while technological innovation is one of the factors driving diversification, it's the creativity of the wide format print community that turns technological innovation into real-world applications. Based on what we've seen from our global community this year, I believe that the combination of diversification and creativity will shape the future of the industry."
Major market trends set to continue
Looking to the wider market and what some of the major brands think about the next 12 months in print, Michael Smetana, head of marketing, HP graphics solutions business EMEA, forecasts much of the same in terms of key trends and growth patterns.
Smetana said: "To a large extent, I think the trends from the last year will continue; maybe some will accelerate more than others. These may be impacted by wider issues, as people may not be sure what is going on. What you see in print is that customers want shorter turnaround times, and to be more focused and targeted with issues such as personalisation, whilst also justifying price premiums.
"In terms of our technology, what we think will be a big trend next year is people looking into more workflow optimisation. We will also see a greater focus on finishing, as people want more integration so they can print over the weekends and at peak times.
"In graphics, we will be having new launches in almost all areas. Continuing innovation is very important to us, as we want to bring more value to customers, and we are looking into a lot of upgrades of exiting products, which means that customers benefit from investment protection by updating HP machinery."
Smetana also gives a preview as to what visitors to FESPA 2017 can expect, with HP set to have a major presence at the show in Hamburg. The manufacturer will be showing off its latest HP Latex technology and also demonstrating to visitors its ongoing commitment to experimenting with new ink and papers.
Smetana added: "FESPA 2017 is clearly a key highlight for us, as it's right in the middle of the year. We have also had feedback from customers telling us that they want to attend more of our workshops, so we will be running more of those over the next 12 months. Here, we can show visitors not only the product, but also what you can do with it."
Ongoing development of key technologies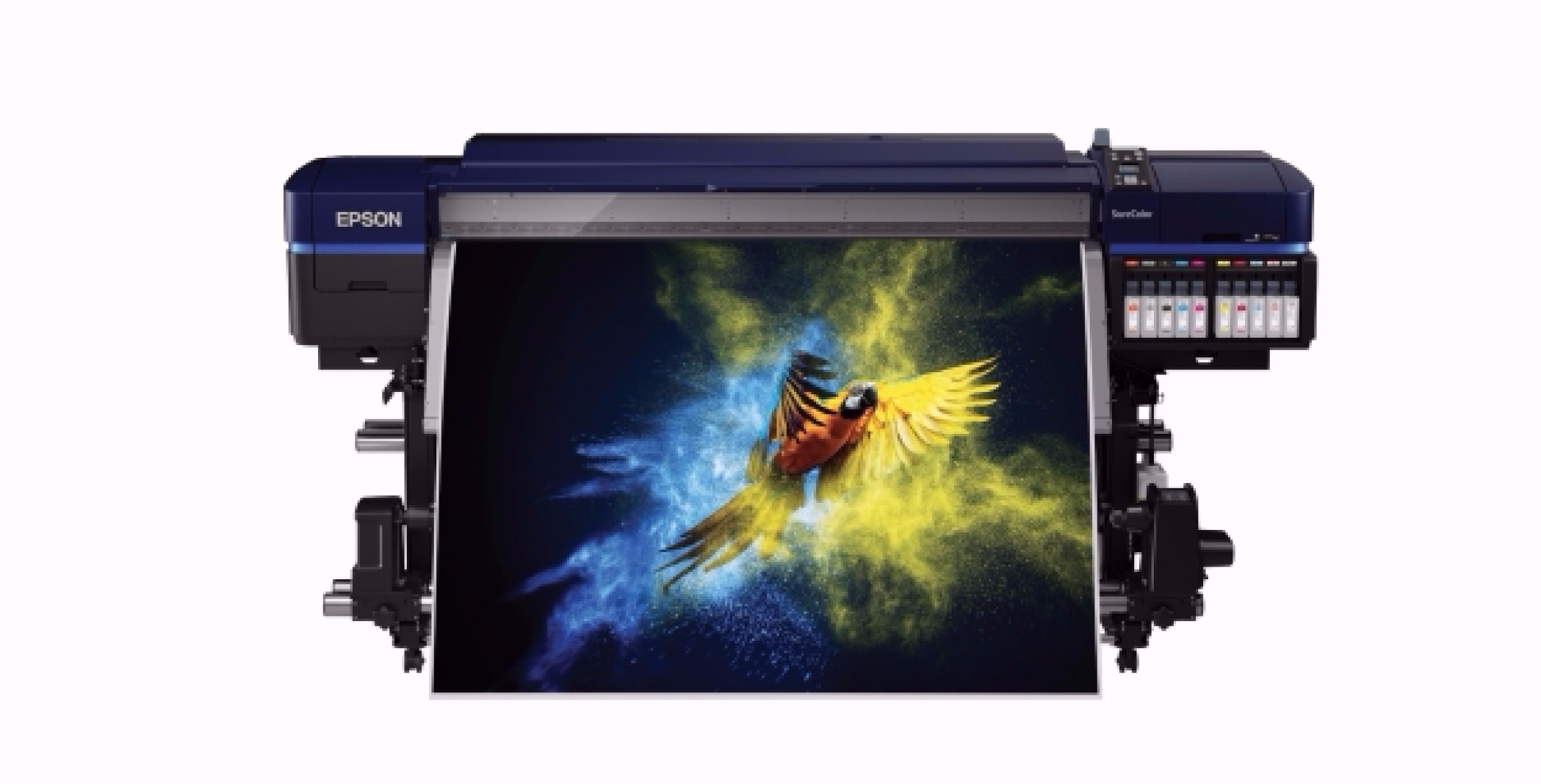 The Epson SureColor SC-S80600 is one of a host of new products that were launched by the manufacturer in 2016, with plans to roll out new solutions over the next 12 months
Elsewhere, Epson, which will also have a presence at FESPA 2017, is preparing to follow up on a busy 2016, during which it launched a wide range of new products. Phil McMullin, sales manager for professional graphics at the firm's UK division, can see further development within the wide-format print sector, with plans to roll out more solutions to the market.
McMullin said: "Epson is expecting to see ongoing development of wide-format printer technology to meet PSPs' needs for lower running costs, wider colour gamut, a wider array of substrates to print on and increased productivity at high quality.
"The SureColor SC-S80600, SC-P10000 and SC-P20000 are examples of new wide-format printers launched last year by Epson that meet these needs and we will keep pushing the boundaries. Plus, I expect to see more PSPs investing in the new generation of high-quality and easy-to-use digital textile printers to give them the ability to expand their range of products and services still further."
With this in mind, Epson plans to show off some of its new solutions at FESPA 2017 in Hamburg, with McMullin explaining that the manufacturer will address key growth areas in the market with such products.
McMullin: "We will be completing the replacement of the last Stylus Pro printers in January – moving to the SureColor brand across the board. In addition, we will be launching some interesting new textile printer developments to meet the significant demand for digital textile printing."
Also weighing in with an opinion on the next 12 months is 3M, which will use the main FESPA show in Hamburg to show off its latest solutions and materials. Pen Webley, marketing team leader at the firm's Commercial Solutions Division, said the company intends to keep its focus on certain factors that it has identified as important in the last year.
Webley said: "We see a continuing focus on sustainability and environmental awareness, the special requirements of the interior design sector and greater flexibility on, and personalisation, of products and strategies. 3M will continue its successful strategy for sustainability and this will be reflected in the products that are likely to be introduced."
Getting up close and personal in 2017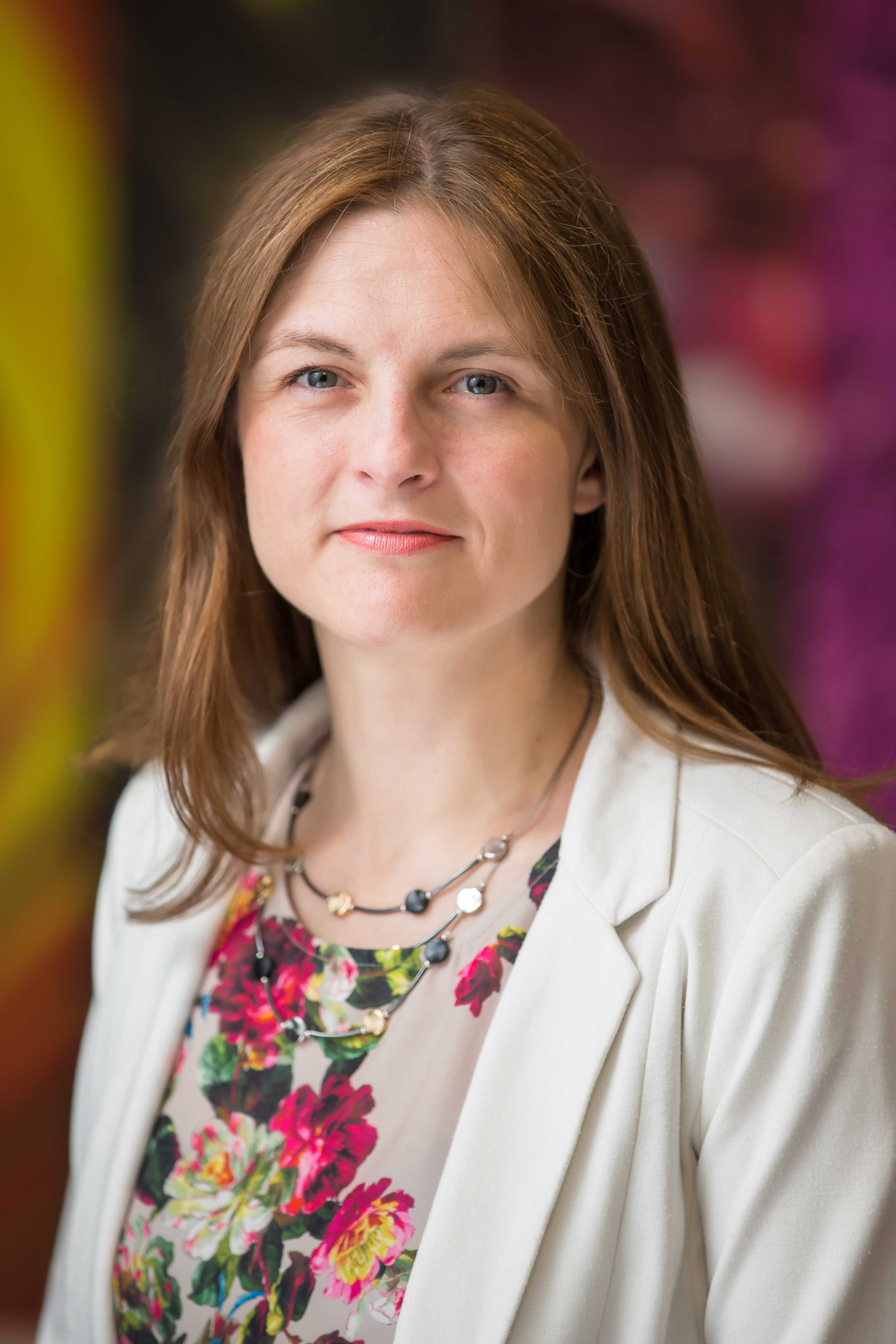 Concluding our look ahead is Roland DG, whose head of marketing EMEA, Gillian Montanaro, picks out personalisation as one of the key markets to look out for over the next 12 months.
Montanaro said: "Product personalisation will undoubtedly continue to be a key consumer trend, representing an exciting opportunity for PSPs to capitalise on the growing demand for bespoke, customised products with digital print technologies. Whether that's personalising original manufactured goods with names, logos or messages or photo gifts, awards, memorabilia, corporate gifts and promotional merchandise.
"We're also likely to see an increase in personalised bespoke fashion and clothing, furniture and wall art, and a continuation of the expectations to customise electronic consumer goods.
"It's finding ways to take something that is considered a retail commodity, and raising its value two or three-fold that will provide an opportunity for PSPs to profit. Either by creating these items from start-to-finish, sourcing from elsewhere or by being a finishing partner to other companies looking to provide an add-on personalisation service to their offering."
Gillian Montanaro, whose head of marketing EMEA at Roland DG, picks out product personalisation as a key growth market for 2017.
In terms of the new products Roland DG will launch to help support companies in these areas, Montanaro understandably remains tight-lipped for the moment, and instead encourages industry members to see the manufacturer and its new solutions at events such as FESPA 2017.
Montanaro added: "The opportunity to meet with customers and industry partners is invaluable and the delegates at FESPA are particularly passionate about the industry and its technology. We always strive to make our booth a dynamic and immersive experience for visitors.
"It's our aim to inspire, and we want each and every visitor to our booth to walk away having learned something new, which can be of benefit to them and their business."
With some of the industry's biggest names opting for an optimistic approach for 2017, there is no reason why print companies around the world cannot do the same. Despite an uncertain outlook outside of the print market, 2017 looks set to offer another 12 months of innovation and creativity in the industry.
FESPA will support this ongoing drive for further growth and success with its series of events, including the main FESPA 2017 event, which will run from May 8-12 in Hamburg, Germany. The show will welcome many of the industry's key players, each of which will be showing off their latest solutions designed to add more value to print companies.
For more information on FESPA 2017, visit: http://www.fespa2017.com
Interested in joining our community?
Enquire today about joining your local FESPA Association or FESPA Direct