Features
LED IT set for sustainability focus at European Sign Expo 2020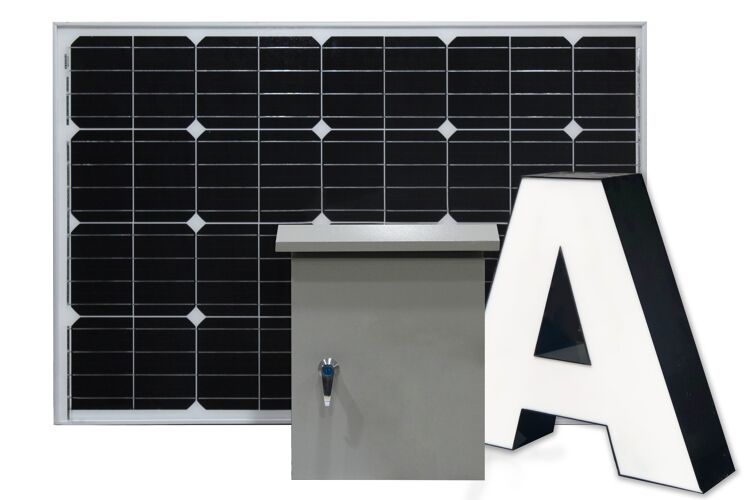 LED technology provider LED IT International has set out plans to use the European Sign Expo 2020 to demonstrate how its wide range of lighting solutions can help customers boost the efficiency and sustainability of their sign applications.
Located on Stand 5-B30 inside the European Sign Expo, which will run alongside the main FESPA Global Print Expo 2020 event, LED IT will showcase a number of its products to visitors.

Those in attendance will be able to view the full range of backlighting and side-emitting LED modules and LED drivers for all types of signage, as well as display digital screens, factory customised solutions and LED luminaires and floodlights, including its latest solar solutions.

Sonia Villalba, business manager for Spain and the Latin American region at LED IT, said that by visiting the company's stand and seeing its solutions up close, those in attendance at the event will be able to find out more about the benefits of this technology.

"We focus on high efficiency and sustainability; we will exhibit solar solutions to bring light where electricity does not reach, such as the SolarBox to illuminate signs and solar floodlights for billboards, parking areas and area lighting," Villalba said.

"Visitors will also be delighted with our smart light control Dimaled DLight, based on ambient light that brings perfect brightness and top savings to LED installations, and with our versatile tunable White modules to give the perfect tone of white light."

As to why people should visit both the European Sign Expo and the Global Print Expo this year, Villalba said that the fact the events will take place in Spain is important for the company. The co-located exhibitions will run from 24 to 27 March in Madrid.

"It has been many years since an event like this is held in Spain, therefore there are many international exhibitors and local ones present to demo their latest technologies and products," Villalba said. "Being a global player with a high focus on Spain, LED IT could not miss this promising event.

"At our booth this year, visitors will discover new LED applications and ideas for their business and customers, and the professional service and project support our customers know us for."

The European Sign Expo 2020, taking place in Madrid, is Europe's leading exhibition for non-printed signage and visual communications. Over 4 days visitors will have the opportunity to experience the latest products and innovations on display from over 100 exhibitors. Register here and use promo code ESEH201 to register for free.

Interested in joining our community?
Enquire today about joining your local FESPA Association or FESPA Direct