Features
Kyocera names Exertis as first distribution partner in 10 years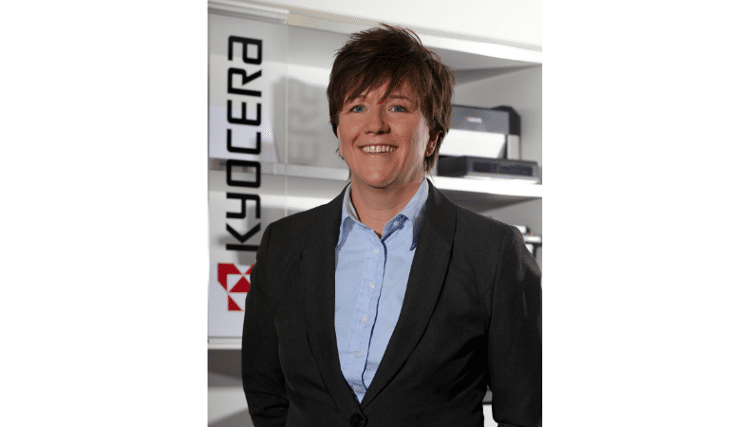 Rob Fletcher speaks Moya Kelleher, the Head of IT Channel Sales at Kyocera about the appointment of Exertis as its first new distribution partner in over 10 years.
Kyocera Document Solutions UK (KDUK) has appointed Exertis as its first new distribution partner in more than 10 years, in a move it said will help open up further expansion and growth opportunities in the UK and Irish markets.

Exertis, a technology distribution and specialist service provider with a number of locations across the UK and Ireland, has been supplying Kyocera consumables since 2004. The new agreement will build on this arrangement so that it now also covers Kyocera hardware, software and apps.

Speaking exclusively to FESPA.com about the deal, Moya Kelleher, head of IT channel sales at Kyocera, says this serves as a complementary appointment for the company and that its growth plans and channel management strategy will work to ensure the deal delivers net new growth.

"We waited to appoint a third distribution partner until we were certain that our growth plans and the product and partner program strategies we had could deliver the return," Kelleher told FESPA.com.

"We did not want to appoint a new partner to only then lose an existing partner – this is a new partnership is built on existing relationships and we are sure we can work well with Exertis, along with our existing partners Midwich and Ingram Micro, to enhance our channel offering."

In terms of how the expanded arrangement with Exertis will benefit Kyocera in the long-term, Kelleher said that it will give the company a greater breadth of engagement across the channel.

"We now have a new and enthused distribution partner that, along with our existing, very long-standing and trusted partners, can expand the reach of Kyocera products and solutions to a wider number of UK resellers," Kelleher said.

Alistair Coyne, general manager at Exertis, also talked up the new partnership, saying it provides the firm's own resellers with an "excellent range of products that are renowned for their quality, reliability and low total cost of ownership".

Coyne added in a statement: "Kyocera's document management solutions bring innovation and increased productivity to small- to medium-sized businesses and enterprise office environments by automating the workflow and capturing documents efficiently and securely."

However, when asked about future distribution partners for Kyocera, Kelleher said that while this is an important process for the company's channel business, the manufacturer will not rush into new relationships without careful planning.

Kelleher added: "Whilst we have no plans at this stage for more [distribution partners], if the business justifies it and we can deliver growth then we would consider appointing more partners in the future."

Interested in joining our community?
Enquire today about joining your local FESPA Association or FESPA Direct