Features
Kyocera advances green strategy with new Ecosys range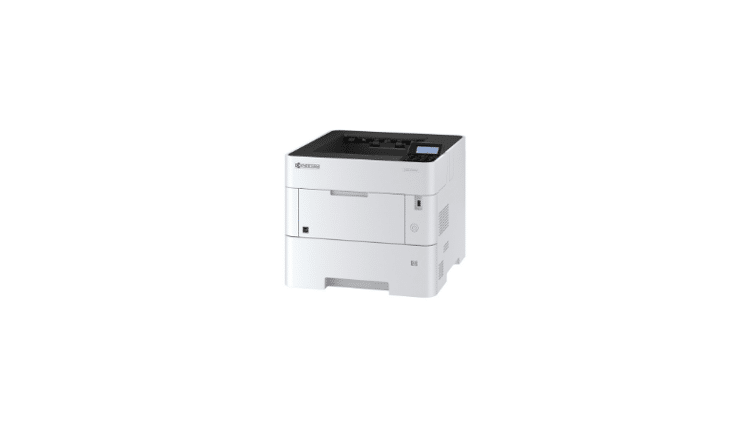 Rob Fletcher speaks to Kyocera who have expanded its Ecosys family of products with the launch of a new range of A4 monochrome print devices.
Kyocera Document Solutions UK has expanded its Ecosys family of products with the launch of a new range of A4 monochrome print devices as part of a long-term commitment to delivering environmentally friendly technology to the industry.

Comprising the Ecosys P3145dn, P3150dn, and P3155dn models, Kyocera has said all of the devices in the range have been designed to print higher volumes, allowing users to manage their increasing print output in a more efficient and eco-friendly manner.

Kyocera first introduced its Ecosys technology in 1992, making the manufacturer one of the first major print brands to embrace kit that offers an environmentally friendly solution to customers.

Speaking about the new launch, Michele Mabilia, head of product marketing at Kyocera Document Solutions UK, told FESPA.com that creating environmental products is part of the Kyocera DNA and this has been a key focus since the foundation of the company.

"Our new range of ECOSYS devices have been specifically designed to fuse the concepts of Ecology, Economy, and Systems," Mabilia said.

"The machines, and the consumables they use, meet the highest environmental standards and operate at high productivity rates and register first print times that are up to 13% faster than previous generations which is increasingly key for our customers and critical for their business objectives."

Going into further detail on the strategy, Mabilia said the overall goal for Kyocera is to reduce greenhouse gas emissions by 30% and increase its renewable energy adoption ten-fold by 2030, compared to levels recorded in 2013.

Aside from developing kit that fits in with this strategy, Kyocera is rolling out a number of other initiatives, such as the installation of off-site renewable energy generating systems, which are capable of supplying power for production.

"By prioritising sustainable manufacturing and recycling processes that comply with the ISO 9001 standard, we support businesses of any size and sector to become more efficient and to minimise its carbon footprint," Mabilia told FESPA.com.

"Our commitment to the environment is of direct benefit to all our customers, and we are focused on helping them to reduce their carbon footprints, while saving money in the process.

"The products we manufacture contain long-life components that significantly save resources, including amorphous silicon drums with a lifetime up to 500,000 prints – ten times that of conventional drums."

Mabilia added: "We're committed to working towards a more sustainable world to further reduce our impact on the environment, and we continually improve our printers to help organisations reduce the carbon footprint.

"But beyond that, we are investing in our capabilities and service offer to help our customers find better, more environmentally-friendly ways to put their knowledge to work, increase digitisation and reduce their reliance on paper."

Interested in joining our community?
Enquire today about joining your local FESPA Association or FESPA Direct