Features
Keeping a green focus at FESPA 2017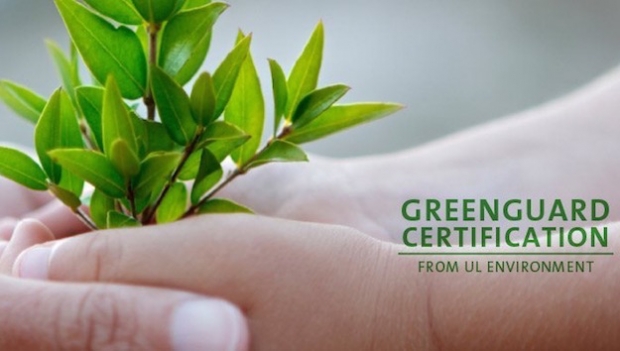 Operating an environmentally friendly production process and offering "green" solutions to customers has been a key focus for some time now.
While print and sign-making companies are having to adhere to various rules and regulations regarding carbon dioxide emission and other environmental factors, there has been a sharp increase in the volume of customers seeking products that are sustainable in order to improve their own image.
Visitors to FESPA 2017 this year will be able to learn about the latest products and solutions that could help keep their business green, as well as find out more about the different techniques they can use to satisfy the growing demand for sustainability.
Taking places from May 8-12 at the Hamburg Messe in Germany, the event will play host to a wide range of companies from across the global print industry.
Amongst the exhibitors that will be showing off green-focused kit is Mimaki on Stand A25 in Hall A1. The company will have a wide range of kit on display at FESPA 2017 and visitors will be able to see this in action.
However, for those interested in the sustainable side of production, they will be able to learn more about how Mimaki reiterated its commitment to delivering environmentally friendly solutions by renewing its GREENGUARD and GREENGUARD Gold certifications.
Mimaki has GREENGUARD and GREENGUARD Gold certifications for the UV-curable inks used in its UJF-3042MkII, UJF-6042MkII and UJF-3042MkII EX printers, including LH-100, LUS-120, LUS-150 UV curable inks. The certification also applies to Mimaki's LUS-200 UV-curable ink, LX-101 Latex ink, and the SS21 solvent ink.
Visitors on the look-out for sustainable substrate solutions for production will also be well catered for at FESPA 2017, with many major suppliers to attend. One such company is Sihl, which, in Stand B25 in Hall A1, will use the event to showcase new, green, options.
Fabric Banner Prime 400 FR Matt AQ is a black polyester textile with a white coating on the printable side. The product is PVC-free, contains no traces of toxic substances and meets the highest of environmental requirements, while its M1 Certification allows use in public buildings and exhibition halls.
Sihl will show of a number of new environmentally friendly substrates at FESPA 2017
In addition, KATZ in Stand C30 in Hall B5 will be inviting visitors to learn more about its own range of sustainable materials, including its KATZ Display Board range. One new product in this portfolio is KATZ Display Board Metallic, which the company said adds shine to any application. Compatible with white ink printing and software-assisted CMYK solutions, KATZ said that the boards can be printed and finished on both sides.
In a pre-show statement, KATZ added: "When you buy KATZ Display Board products, you're choosing an eco-friendly option made to rigorous German standards of quality.
KATZ board solutions consist of nothing more than wood and starch mixed with water, and the technique used to laminate the material with paper is carefully chosen to ensure that the print medium can simply be recycled as standard wastepaper after use."
Register today to attend FESPA 2017 and save 70€ entry fee
Industry members that are keen to learn more about the latest technologies, innovations and printing solutions, should not miss a visit to FESPA 2017.
Taking place from May 8-12 at the Hamburg Messe, in Hamburg, Germany, the exhibition will play host to many major brands from across the global market.
For more information on FESPA 2017, the companies that will exhibit and to sign up to attend as a visitor, please visit: www.fespa2017.com
Delegates can save 70€ entry fee to the exhibition by registering via the website and quoting reference code: FESG702. Discover how a visit to FESPA 2017 can benefit your business and register today.
Interested in joining our community?
Enquire today about joining your local FESPA Association or FESPA Direct