Features
Insitu set to shine with UK-first Durst investment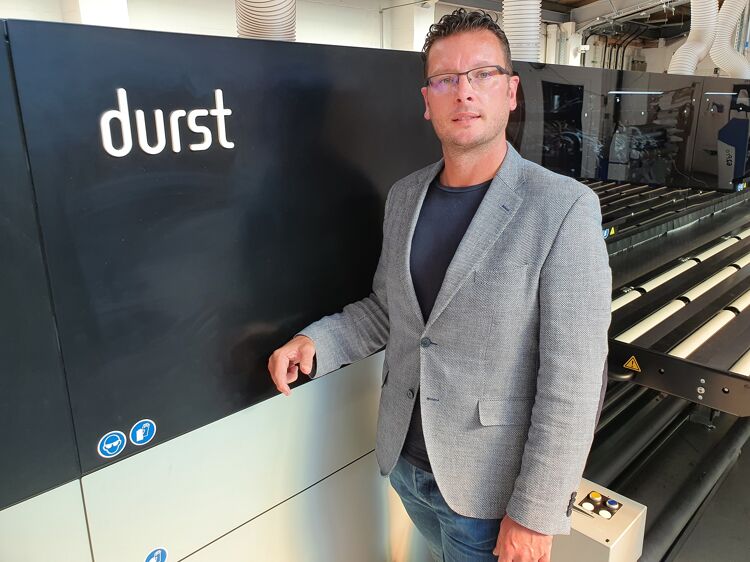 Insitu Group has spoken to FESPA.com about its hopes of taking on new work and growing its business, after becoming the first company in the UK and Ireland to invest in a Durst P5 350 all-in-one hybrid solution for flexible roll and board printing.
The purchase forms part of a wider investment project at Insitu, with the group describing the four-colour with white Durst P5 350 as the centrepiece of this initiative.

Installed just before the UK entered lockdown in March, the Durst P5 350 offers a range of features, including five-layer printing options and multi-roll track systems, which the manufacturer says means more than one job can be run at the same time at different speeds.

Insitu also pointed out that the new Durst device will further enhance its output capabilities by offering an additional 178m/hr and upping its overall capacity to 500m/hr.

According to Insitu managing director, Damian Loach this will gives the company greater control and capacity with tight timeframes, without having to outsource or rely on others.

"We can produce 600sq m overnight," Loach said. "Another really important feature is the multi-track roll function where orders from more than one customer jobs can be printed at the same time in varying volumes.

"The Durst Print Workflow software and the monitoring tool Durst Analytics are also key to our success. We can achieve so much more output, thanks to automated functions."

Loach also told FESPA.com: "We searched the market and were most impressed with the unmatched quality at high output and, along with unattended printing, this puts us in a great place within the market."

In terms of how the Durst machine could help Insitu grow its business further, Loach said that although the current climate is tough due to the ongoing novel coronavirus (Covid-19) pandemic, there is scope for expansion.

"I believe there are opportunities for companies like ours to shine by providing high quality and service," Loach said. "We also have an in-house fitters and wood division, which means we can become a one-stop-shop, thus reducing the management of using various suppliers.

"This, we believe, will be more appealing to the end-user in this new world of cutting budgets and reducing costs.

"We are really proud to become the first company in the UK and Ireland to receive the P5 and be at the cutting edge of technology. Despite these uncertain times, we are glad we invested and are confident of future growth where we expect our print business to grow rapidly in the next few years."
Interested in joining our community?
Enquire today about joining your local FESPA Association or FESPA Direct