Features
Ink-credible inks – the importance of quality products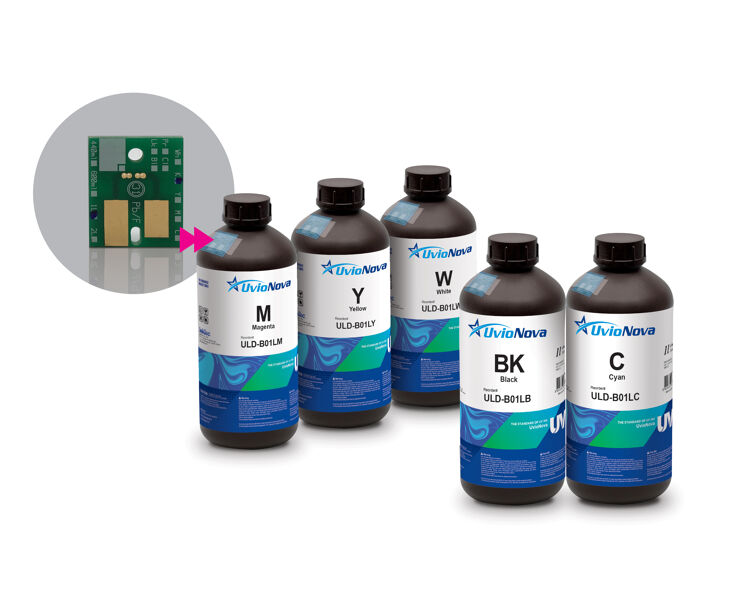 While some companies may be tempted to cut costs and use cheaper ink products, this can cause all sorts of issues during production. Rob Fletcher speaks with a number of suppliers to find out more about the importance of using high-quality inks,
Given the state of the current market, it is entirely understandable as to why so many print companies are looking to reduce their costs in order to maximise profit and continue to be successful.

However, if there is one area where quality investment cannot be overstated, it is inks. After all, ink products are the blood of printers and have a huge impact on the quality of the final printed products. As such, underinvestment here could be incredibly costly.

Here, FESPA.com speaks with some of the leading suppliers if inks products to learn more about their latest solutions and find out their thoughts on the risks associated with poor quality inks.
Maintain competitivity
JK Group Spa, which counts Kiian Digital among its brands, has a wide range of quality ink solutions on offer to the market. Davide Dragoni, product development manager at JK Group Spa, said that the quality of inks has always been crucial for achieving productivity and reliability.

"The new textile printing scenario leads to the faster switching to e-commerce, requiring for the textile printing companies a shorter time to market combined with more supply-chain flexibility and much more sustainable products.

"The supply chain is under pressure, and only choosing quality printing inks may help the printing companies maintaining the competitivity. Only quality printing inks match the needs of the increase of the printing machines' speed, the progress of automation technologies, and the faster switching to digital printing from analogue ones.

"The use of quality printing inks means avoiding unexpected machine downtimes, exploiting the max printing machine performances without compromising the high-quality printing output results. But all these wouldn't be possible by using low-quality inks. Low-quality inks increase the maintenance costs and downtime risks by reducing productivity and scaling up costs."

With this, Dragoni drew attention to some of the latest products available from JK Group, saying while its core focus is on its digital textile water-based inks, it is committed to other areas of the market and has developed a wide range of solutions.

These include Digistar Helios, a dye-sub transfer ink designed for ChromaLuxe high-definition rigid print media with high light fastness compared to the standard sublimation inks, Dragoni said. Dragoni added that it is ideal to print onto rigid coated surfaces designed for outdoor signage.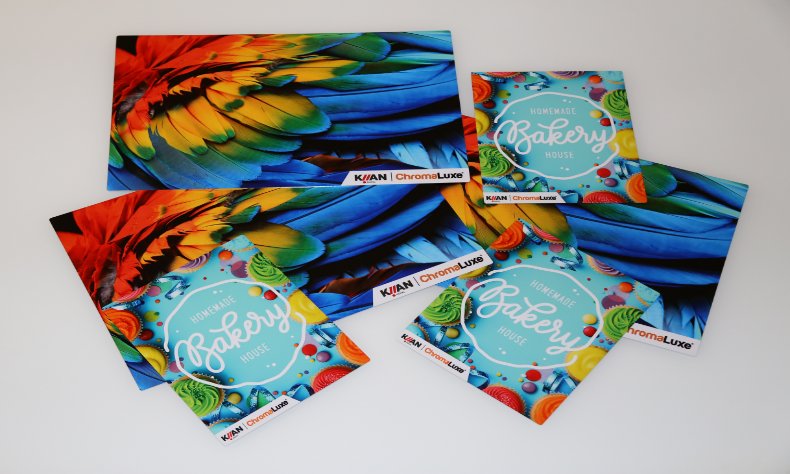 JK Group's Digistar Helios is a new dye-sub transfer ink designed for ChromaLuxe high-definition rigid print media

Those keen to find out more about the latest developments at JK Group can visit the company at the FESPA Global Print Expo 2022.
Stringent quality control
Elsewhere and another FESPA Global Print Expo 2022 exhibitor is InkTec Europe. Managing director Joey Kim said that when it comes to selecting ink, print service providers should seek to strike a balance between quality, consistency and cost.

"This is why it is important to choose inks that have undergone strict research and production processes before coming to market," Kim said. "The danger if they have not is that they will damage the machines, jeopordise the standard of the print and consequently in the longer term can cause cost implications.

"That is why it is important when considering OEM inks that the options explored have undergone stringent quality control and testing through-out their development. We have been manufacturing our own inks and media for well over 30 years now and have built up an extensive knowledge and significant experience."

InkTec Europe produces and supplies inks compatible with many of the leading large-format brands such as Mimaki, Roland DG, Canon, Epson and HP, while the company also supplies inks for the Jetrix series of LED UV printers.

"InkTec Inks feature specially formulated inks; including solvent, aqueous, textile and latex inks, including some more environmentally friendly options," Kim said.

"Our in-house teams are able to re-create and match the quality of branded solvent inks while the more environmentally friendly ranges deliver all of the tried and tested attributes of their branded counterparts, while improving printing performance and more importantly avoiding the release of harmful chemicals and VOCs."

Visitors to the FESPA Global Print Expo 2022 can look forward to seeing a number of these machines in action, each of which will be running ink from InkTec Europe. These include the Jetrix LXi8 LED UV printer with a 3.2m-wide flatbed, as well as the Jetrix LXiR320 LED UV roll-to-roll 3.2m large-format printer.

In terms of inks, visitors can learn more about InkTec Europe's direct-to-fabric ink, which Kim described as the perfect soft texture finish, ideal for use with printers using various different Piezo printhead technologies, specifically the Epson i3200 printhead.

InkTec Europe will also show off UV inks for Mimaki UCJV300 roll-to-roll printers, which Kim described as the "ultimate alternative" to Mimaki LUS-170 inks.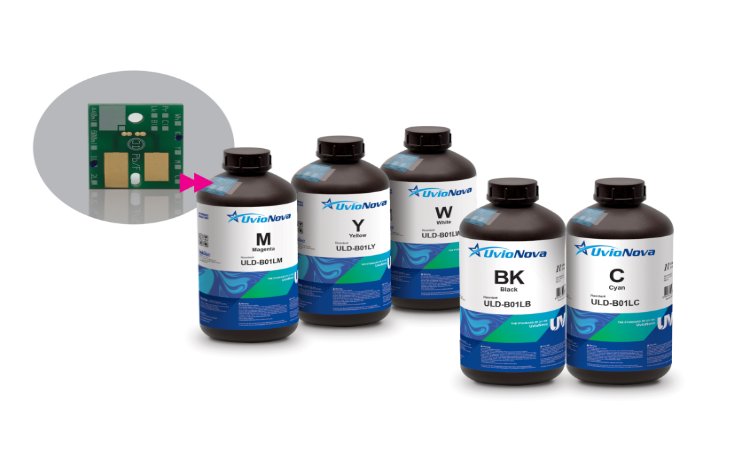 InkTec Europe will show off UV inks for Mimaki UCJV300 roll-to-roll printers at the FESPA Global Print Expo 2022

"Ideal for the UCJV300 and UCJV150-160 series of printers, the technical advantage of these new UV inks is that they deliver much less yellowing compared to original brand inks, so you can be assured of a purer white. It also offers a seamless, plug and play transition with original Mimaki ink delivering no colour differences," Kim said.
Ensure high quality print
Another FESPA Global Print Expo 2022 exhibitor comes in the form of Sun Chemical. Phil Jackman, global product manager for digital at Sun Chemical, said the choice of ink manufacturer is one of the most crucial decisions for the machine manufacturer, print service provider, or print operator.

"A multi-million-dollar investment to develop a printing machine with high-performing printheads and a sophisticated colour management system can still lead to inferior quality printing or application failure if a low-quality ink system is chosen," Jackman said.

"While a low-price inkjet ink may seem attractive on the balance sheet, the actual cost can be much higher if you factor in machine down-time due to increased maintenance or printhead failures. Low quality inks can quickly degrade the sensitive materials and construction of the printhead and cause blockage or misfiring of the jet nozzles, leading to print quality issues, costly reprints and end-user or customer dissatisfaction.

"A lower quality ink may also lead to an application failure, such as poor outdoor durability or lightfastness in different climate zones. Consideration should also be given to the hazards presented by liquid chemicals and adherence to regulatory standards in the country of origination and end use of the application."

Looking at the latest product development from Sun Chemical, Jackman points to a number of new aqueous and UV/LED curing inkjet inks for the graphics, textiles and packaging markets.

These include the SunJet Crystal brand for graphic applications, which now includes aqueous inks intended for paper substrates, and the Amphora brand for corrugated, folding carton, and flexible packaging.

"These inks help OEM and new system integrators maximise the potential of their high-speed single pass inkjet technology," Jackman said. "The SunEVO range of complementary primers and overprint varnishes can further enhance the properties required to succeed in high-speed digital printing in more challenging applications.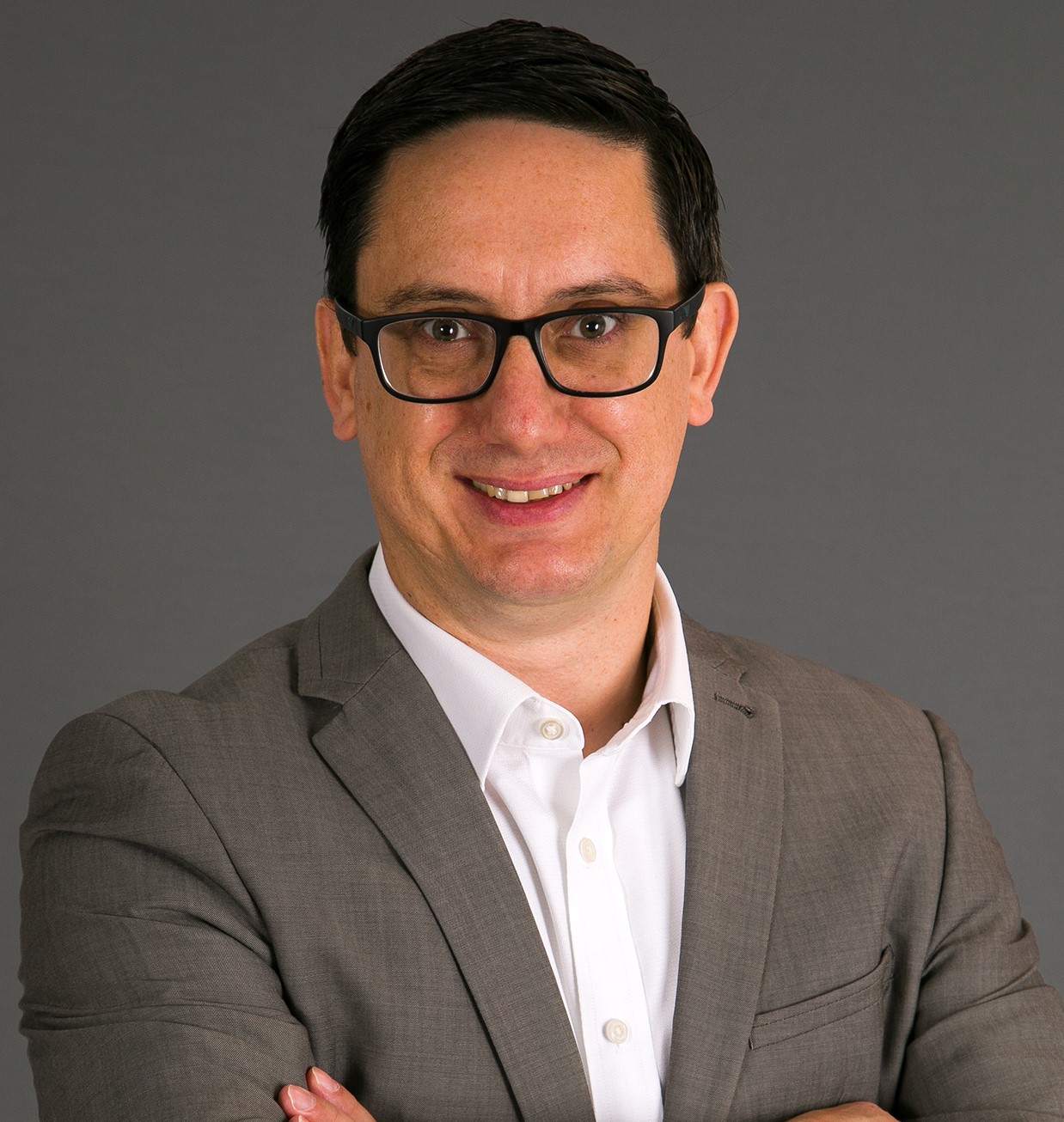 Phil Jackman, global product manager for digital at Sun Chemical, said the choice of ink manufacturer is a crucial decision

Sun Chemical has also developed a range of digital textile inks under the Xennia and ElvaJet brands that Jackman said allow users to print onto any textile. New developments here include the ElvaJet Topaz SC and ElvaJet Onyx SB sublimation inks, which, based on advanced dispersion technology developed by Sun Chemical, are suitable for use across sign and display, fashion, and sports apparel markets.

Sun Chemical also has the Xennia Pearl range of pigment inks for textile and use on material such as cotton, polyester and blended fabrics.

Discover the latest innovations and trends in inks at FESPA Global Print Expo 2022, Europe's leading print and signage exhibition will reunite key industry professionals, enabling valuable networking and business building opportunities, supporting face-to-face conversations with suppliers and providing the opportunity to see the latest innovations and trends in speciality print. Register now and use the code FESG201 to receive a 30 euros discount and pay only 50 euros for your registration.
Interested in joining our community?
Enquire today about joining your local FESPA Association or FESPA Direct