Features
HP set for major showcase at FESPA 2020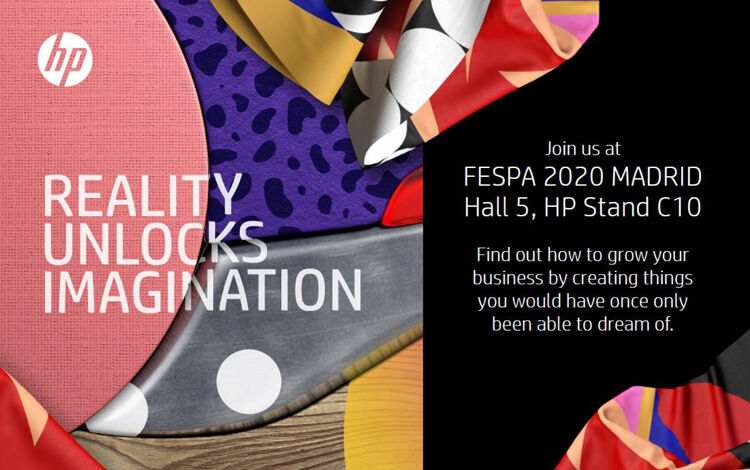 Digital print giant HP has revealed that it will demonstrate a wide range of its kit at the 2020 FESPA Global Print Expo and new Sportswear Pro 2020 events this March, with the aim of appealing to visitors from all backgrounds.
HP will have a presence inside both the main FESPA show and Sportswear Pro, which will launch this year as part of an effort by organisers to help visitors gain an insight into growth opportunities within the sportswear market.

On Stand 5-C10 inside Hall 5 of FESPA 2020, HP will invite visitors to experience its latest technology innovations, with the aim of showcasing how HP kit can help attendees produce a wide range of applications.

Technologies due to feature at FESPA 2020 include solutions from HP's large-format portfolio such as HP Stitch technology for textile printing, HP Latex technology, and the HP DesignJet Z9 printer. HP said its overall aim is to highlight unique points of differentiation with experiences, driven by value proposition.

In terms of Sportswear Pro, HP will be running hands-on sessions to showcase to visitors how they can use HP digital printers to create textiles with consistent results. HP said it will showcase how it brings colour repeatability, consistency and business scalability to this market.

Speaking to FESPA.com about its technology showcase, a HP spokesperson said: "We are a company full of makers, thinkers, and inventors, and know that when the digital and physical worlds meet, magic happens, imagination gets real and possibilities become realities.

"We want to unlock our customers' imagination to help them grow, while at the same time showcase how HP technology can enable them to deliver the best results required.

"As well as demonstrating technology, HP aims to inspire print service providers to explore the universe of creative and innovative, profit-generating possibilities we could achieve as partners."

HP will be running a number of talks on its stands at both events with the idea of showing visitors how they can achieve their business goals. In addition, HP will be displaying a wide range of applications to demonstrate what visitors can do with HP kit.

"Visitors to the HP stand at the FESPA Global Print Expo 2020 will be able to experience 'Reality that Unlocks Imagination', with a wide range of applications, bringing to life the unlimited possibilities that HP's industry-leading technologies are able to produce." the HP spokesperson said.

For those that register for HP Booth Talks at the 2020 FESPA Global Print Expo through HP, they will be offered a free entrance ticket. Click the following link for more details: https://enable.hp.com/FESPA-2020-en

Returning to Madrid for 2020, FESPA Global Print Expo is Europe's largest speciality and wide format print exhibition. Taking place at the IFEMA Exhibition Centre, it will be the meeting place for the industry to connect with over 700 exhibitors, showcasing their product innovations and demonstrating their solutions for screen and digital wide format print, textile printing and signage. Register here and use promo code FESH257 to register for free.


Interested in joining our community?
Enquire today about joining your local FESPA Association or FESPA Direct