Features
HP pledges versatility and productivity with updated Latex R-series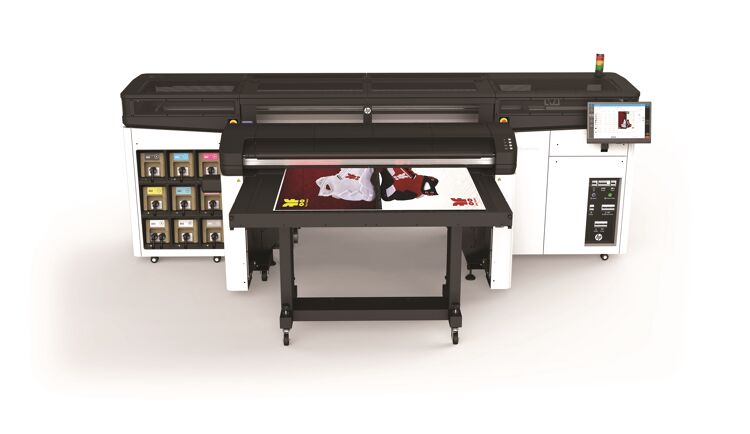 Digital print technology giant HP has unveiled an updated version of its Latex R-series of printers, with the aim of offering greater versatility and productivity to users in markets around the world.
The manufacturer has revealed that the new HP Latex R-series 2020 editions feature a number of software productivity advancements including expanded queue management capability and automated updates.

Other upgrades to the printers include more efficient multi-sheet media loading and handling, which HP said would significantly help boost output. All of the updates will also be made available to existing users of the HP Latex R-series.

According to HP, the new R-series models will help boost the capability of print service providers (PSPs) to grow applications such as custom, short-run packaging, POP corrugated displays, and printed thermoforming, with users benefitting from fine details and saturated colour image quality on cardboard stock.

Speaking to FESPA.com about the enhanced technology, Javier Larraz, Worldwide Large-Format Production Director, HP said that it is important for the manufacturer to continuously evolve technology in order to keep up with ever-changing customers demands.

"The market around us is changing very rapidly and at HP we always work very hard on improving our products from all aspects: cost, value to the customer, applications versatility and productivity," Larraz said. "The new 2020 Edition incorporates all these features.

"Our customers have a variety of profiles; from large PSPs using the R-series from colour proofing to short run production, to specialised manufacturers who use it to print high quality applications such as exclusive furniture, and online print providers that print on-demand applications and send work directly to customers."

The HP Latex R-series comprises three core models: the R2000 Plus, R1000 Plus and R1000. The largest of these machines, the HP Latex R2000 Plus printer, can handle materials in roll-fed or sheet-fed configuration up to 2.5m wide.

The HP Latex R1000 Plus printer can run media up to 1.64m wide in roll-fed or sheet-fed configuration with white ink printing capability, while the HP Latex R1000 is an entry-level solution that can also handle media measuring up to 1.64m wide.

All three of the devices can handle rigid substrates such as paper and plastic foamboard, PVC foam, corrugated board, acrylic, polycarbonate, compressed cardboard, honeycomb board, aluminium composite panel, and wood. In terms of roll substrates, these include PVC banner, self-adhesive vinyl, coated paper, polypropylene, polystyrene, polycarbonate, polyester, textiles and canvas.

Interested in joining our community?
Enquire today about joining your local FESPA Association or FESPA Direct