Features
HP, Brother, Mimaki and Durst sponsor FESPA Global Print Expo 2022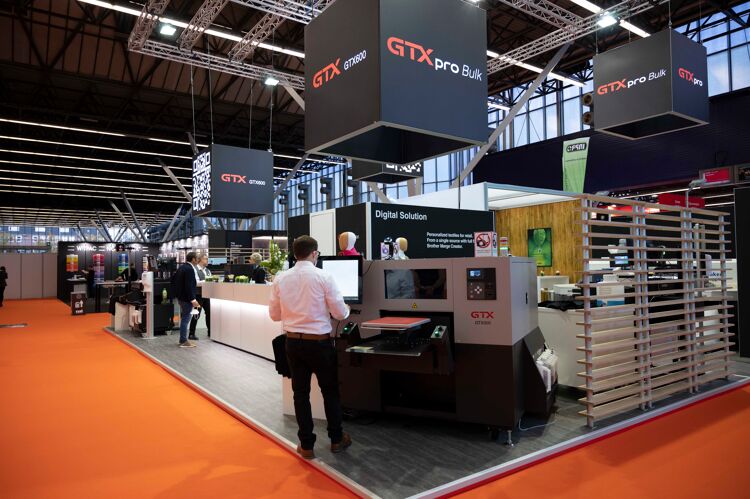 With excitement levels at an all-time high ahead of the FESPA Global Print Expo 2022 next month, Rob Fletcher catches up with the four headline sponsors of this year's event to find out more about their plans for the exhibition.
While it is probably fair to say most print companies see the FESPA Global Print Expo as a major highlight on their annual schedule, anticipation for this year's event seems more intense than ever before as industry professionals from around the world look forward to meeting in a restrictions-free environment once again.

More than 230 exhibitors are due to feature at Messe Berlin from 31 May to 3 June, among them some of the leading names and brands from the global print sector. Four exhibitors have taken their support of the event to another level by serving as headline sponsors for the exhibition this year.

Step forward HP, Mimaki, Durst and Brother, all of which have offered FESPA.com an insight into their plans for the event…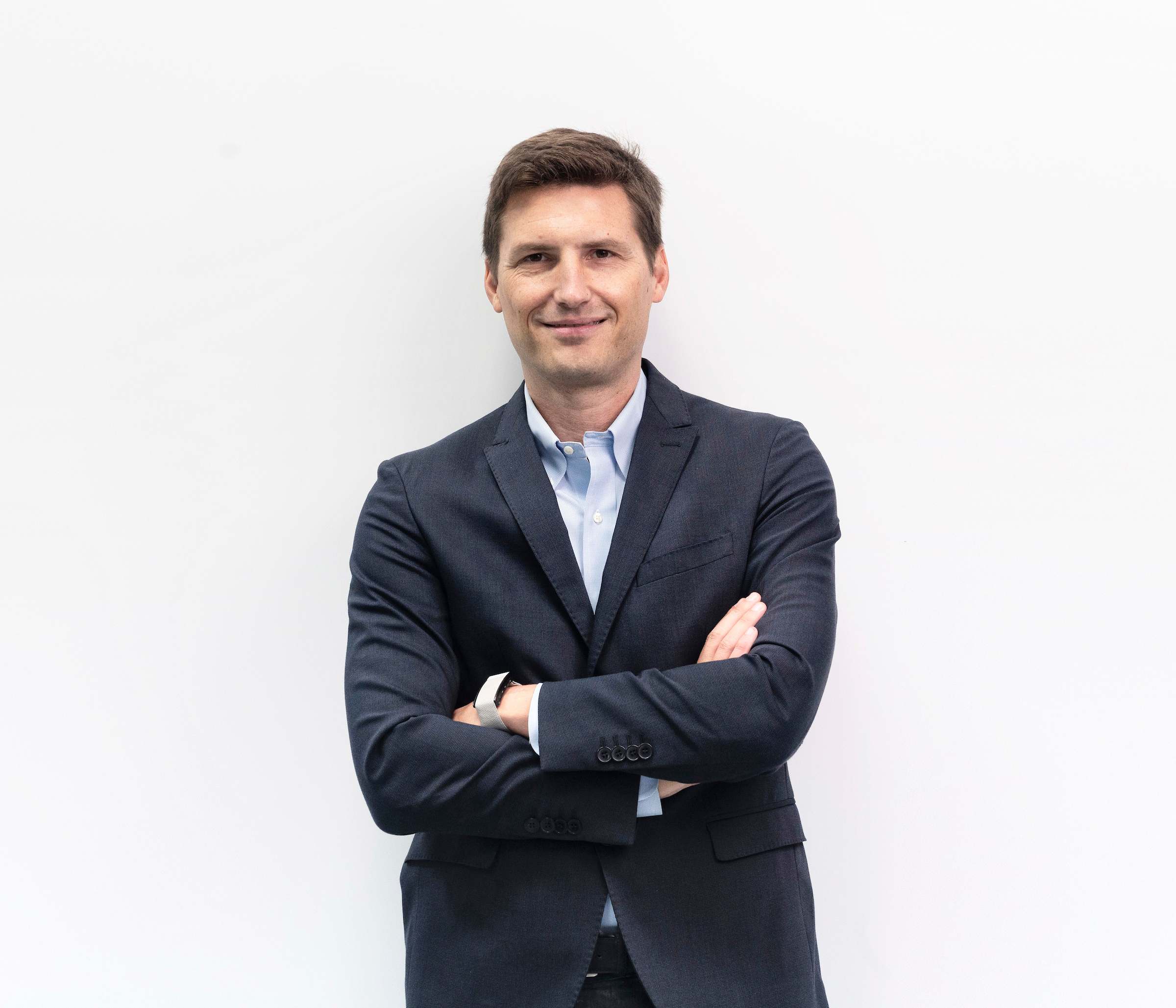 Caption: Daniel Martinez, general manager for the large-format business at HP, said the FESPA Global Print Expo is an important event for HP's large-format print segment
Getting back together
First up, Daniel Martinez, general manager for the large-format business at HP, said the manufacturer sees the FESPA Global Print Expo as an important event for large-format print, as it provides a unique opportunity to meet, learn and engage with different players within the industry.

"The event draws in customers, print service providers and wholesalers, as well as dealers and corporate decision-makers," Martinez said. "This wide audience is given the opportunity to see and experience HP's large-format printers in action and interact with our experts.

"With most people in the industry experiencing a two-year hiatus from face-to-face events, we felt it was important to get together in person with customers and partners as soon as it was safe to do so. Sponsoring FESPA provides a unique opportunity for a wide range of people to physically interact with HP's latest products and to see them in action, as well as hear from our experts about the trends shaping the industry."

So, what will HP be showcasing at the event? The theme of HP's stand will be 'Print for the Future', with a focus on sustainable printing methods and applications. As such, HP will be demonstrating its HP Latex 800W and Latex R2000 printers, as well as the DesignJet Z9+ Pro.

"Visitors can explore how the Latex 800W, with its unrivalled white ink and vivid colours, enables extremely high-quality prints," Martinez said. "Or how the Latex R2000 printer has unprecedented quality and colour availability, as well as new applications like short runs for special packaging.

"Furthermore, visitors can also see how the DesignJet Z9+ Pro provides the highest quality photo printing at top production speeds.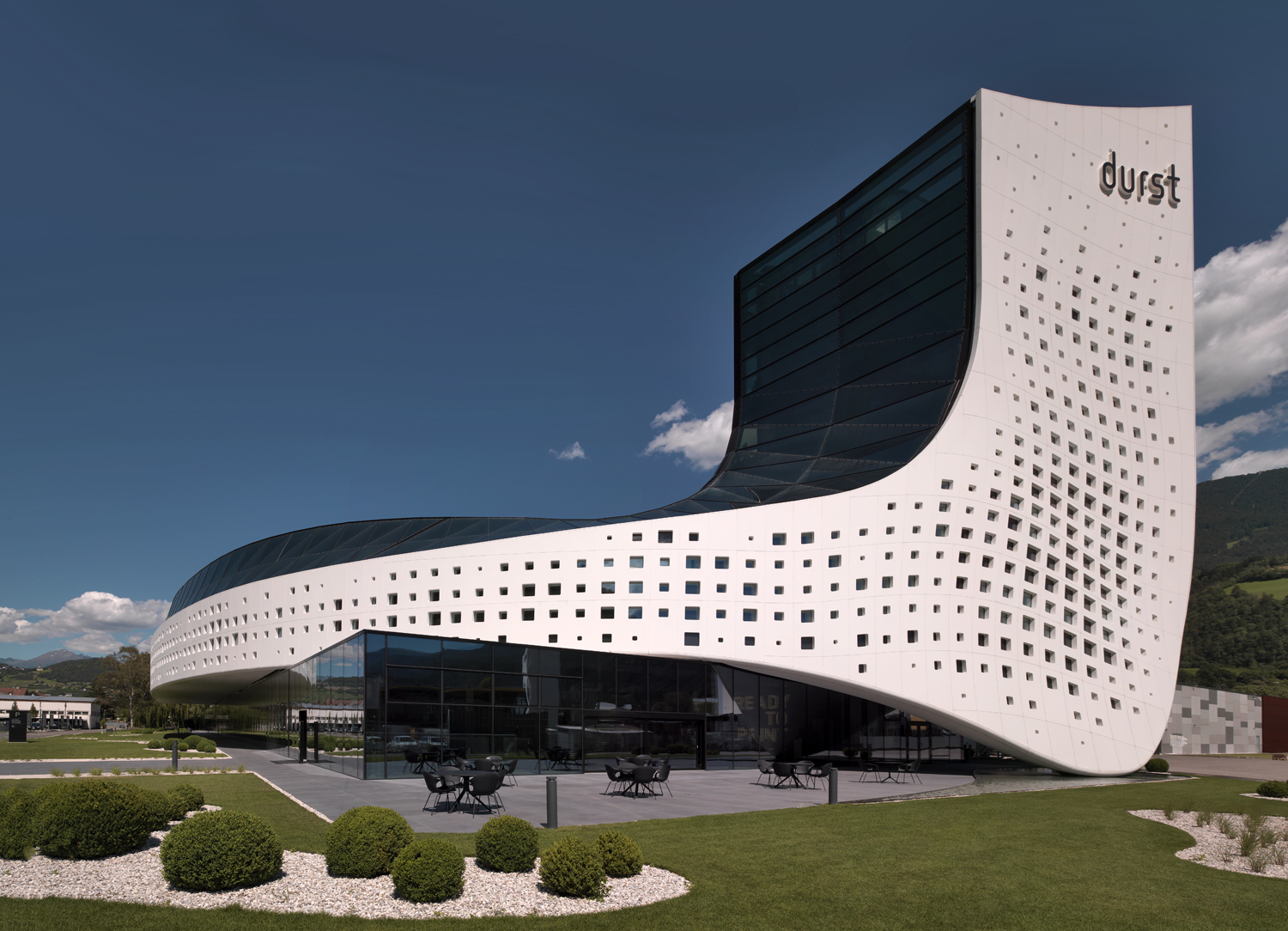 Caption: Durst will officially launch its new partnership with Vanguard to a European audience at the FESPA Global Print Expo 2022
Keeping a connection
Brother has also committed to sponsoring the event this year, with its marketing manager, Folker Stachetzki, saying the FESPA Global Print Expo is and always has been the most important trade fair for the business.

"We have been exhibitors at FESPA since its beginnings and as FESPA has grown over the year; as have we," Stachetzki said. "That is why it is important to us to keep this common connection alive.

"FESPA is a coming together of experts from many different sectors. Besides the fact that there are always a lot of innovations presented at FESPA, the exchange with these experts and competitors is extremely important."

As to what visitors can expect to see on the Brother stand, Stachetzki said the manufacturer will offer live demonstrations of all solutions that have been developed recently. These will include the new GTX600 printer, as well as various other models from the GTX series.

Those in attendance will also have the opportunity to learn more about Brother's latest app-based software solution, which, developed in-house, can cover all aspects of production, from selecting and personalising print designs in the shop, to production and shipping.

"Anyone who is interested in the latest trends and wants to experience them in action and also exchange experiences with the industry experts simply has to come," Stachetzki said.
All signs point to FESPA 2022
The third headline sponsor for this year's event is Durst, another long-term supporter of the event, whose vice president of sales, Christian Harder, referenced a recent quote from Durst chief executive to demonstrate how much it values the exhibition.

"Christoph already stated in a quote that we see all signs point to FESPA 2022 meeting a weakened Covid scenario, where can finally talk business again," Harder said. "Especially with the current economic situation and the different challenges that we face with the supply chain and the increasing energy costs, sustainability becomes a key factor of success.

"We all need to think more and more about solutions for a more sustainable world. In this regard, print can be an essential part of this development, and FESPA is a fixed point in the universe of print. In this respect, experiencing print in motion means new, sustainable business models for our customers and us."

Durst recently launched 'P5 Production Excellence', an online campaign around its current and future P5 portfolio, consisting of its printing systems combined with Durst software solutions and Durst ink portfolio.

With this focus, Harder said Durst aims to pursue a holistic solution to make the production cycle as efficient as possible, from pixel to output.

"At FESPA, we will present the P5 platform that convinces in every printing environment with high flexibility and versatility and enable combined with the Durst software solutions to get the maximum out of the printing production," Harder said.

"We will also show for the first time at FESPA our Durst Label & Flexible Packaging RSC platform as possible portfolio extension for large format printing customers. Additionally, we will also have Vanguard as co-exhibitor on our stand and use FESPA as official Europe launch."

Caption: Visitors can view Mimaki's new 330 series, a line of eco-solvent inkjet printers, including the TS330 model
Great platform for development
The final headline sponsor this year is Mimaki. Ivan Lesmana, senior communication executive EMEA for Mimaki, said the manufacturer regards FESPA as the leading exhibition for digital printing.

"It's a great platform for us to launch our latest products, discuss our services, meet new customers, and reconnect with existing clients and people from the industry," Lesmana said.

"FESPA remains at the centre of the printing industry in EMEA, and Mimaki has been with them on that journey for many years now, because we recognise how this event helps the printing industry to grow and flourish.

"Since its beginnings, FESPA has not shied away from changing with the times and branching out into new sectors in line with the various printing markets, very much like Mimaki's own growth. We're keen to continue our participation and support once again in 2022, which is why we became a gold sponsor for this year's event."

In terms of what Mimaki will be showing, visitors can view the new 330 series, a line of eco-solvent inkjet printers, including the JV330, CJV330 and TS330 models, offering mid- to high-end printing models, focusing on high image quality and productivity.

Also on display will be the recently launched CG-AR Series of cutting plotters, available in three different sizes ofCG-60AR, CG-100AR and CG-130AR. Show attendees will also get to see the new JFX600-2513 UV LED large-format flatbed inkjet printer, as well as the new UJF-6042MkII e and the UJF-7151 plusII UV LED inkjet printers.

"We always go all out at FESPA, so we want to encourage everyone to visit our stand," Lesmana said. "Not only will it keep them updated with our latest print technologies, but there will also be a lot of inspiring, creative applications, and fun activities around the stand.

"FESPA is great for seeing market developments throughout the printing industry as a whole, as other companies participating will undoubtedly have their own new technologies and applications to share. It's also an incredible opportunity for networking, with an abundance of exciting and highly regarded professionals in the printing industry.

With all this and more happening at the FESPA Global Print Expo 2022, the FESPA.com team very much looks forward to catching up with visitors and learning more about the very latest developments in global print.

Visit Brother, HP, Mimaki and Durst at FESPA Global Print Expo 2022, Europe's leading print and signage exhibition will reunite key industry professionals, enabling valuable networking and business building opportunities, supporting face-to-face conversations with suppliers and providing the opportunity to see the latest innovations and trends in speciality print. Register now and use the code FESG201 to receive a 30 euros discount and pay only 50 euros for your registration.
Interested in joining our community?
Enquire today about joining your local FESPA Association or FESPA Direct