Features
How to capitalise on mobile phone personalisation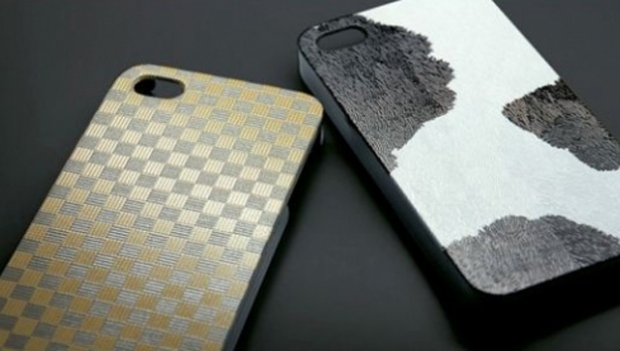 With the meteoric rise of mobile technology, consumers are looking for phone covers that not only protect their investment, but also provide a personalised touch.
The exponential growth of smartphone usage, particularly in China, India, the US and Western Europe will see ownership rates reach around 1.75 billion – just under a quarter of the world's population – by the end of 2014.
While the traditional cell or 'feature' phone still vastly outnumbers smartphones – around 4.55 billion people currently own or use a feature phone – 2014 is the second year that global smartphone shipments will outnumber feature phones.
Typically slim with glass screens, it's no wonder that 86 percent of smartphone purchasers cite protection and durability as the top influences for buying printed cases, according to research by the NPD Group.
All of this has provided a good opportunity for the graphics print industry, especially as there's a range of options to fulfil the customer requirement for durability as well as personalisation. Either moulds or protective cases can act as a 'second skin' around the phone, or a mould can be printed or personalised or the print applied direct to the case.
For printers extending their offering to include phone cases, UV printing or dye sublimation are the two most commonly used techniques, as well as dye diffusion which works in a similar way to dye sublimation. Some vouch for dye sublimation's superior finish, as it enables printing to 'wrap around' the case and permeate the polymer.
All flat or cylindrical surfaces that are either made from or can be coated with polyester can accept dye transferred images. After printing a mirror image, the inked side is placed in contact with the target substrate and heat and pressure is applied, using either a flat press or rollers.
Basic phone case colours are produced in colour or in white, so that additional colours can be applied afterwards. Producing patterns on the cover can be achieved via water print, UV inks, silk printing, IMD or laser carving, to say, carve out a logo so that the cut-out effect can be felt when touched.
Personalisation features highly in the growth of printed phone cases, presenting a clear web to print opportunity, where customers can upload their artwork or photos, using software to arrange the sizes and positions, per phone.
Jim Nicol, managing director of TheMagicTouch UK has been printing phone cases and covers since the introduction of the iPhone in 2007, using toner-based transfers alongside the dye sublimation print processes.
A lucrative part of his business' offering, he errs on the side of caution regarding new entrants coming into this market , "To achieve high print volumes, without the backing of a brand reseller, in today's market is difficult. Realistically you need to compete on a global scale and this requires significant investment in equipment and online marketing. Calculating realistic ROI needs care and attention."
Trichord, a specialist in high definition dye diffusion technologies (HD3D), offers systems from a small desktop machine capable of producing about 40 phone covers per hour, to one that produces more than 1800 per hour.
Peter Herring, the company's technical director, states that 3D surface printing is a rapidly growing business opportunity, producing high quality products, profitably. But, he also has a warning: "the market for personalised covers for handheld devices is well served so anyone entering this market should focus on a specific market and invest in adequate and reliable equipment. To maximise profit requires getting the print right every time, or else margins will quickly erode."
Specialist hardware
However, investment in print kit can be scaled to suit budgets, volumes and customer markets reached. Serving the market since 2010, BrotherJet provides direct printing technology, ranging from printers which typically print 20-30 covers per day up to print runs of several thousand.
It offers inkjet systems which use either ECO Dye Solvent Ink (BRDPC) and UV LED ink systems, able to print on a range of substrates including Polycarbonate, ABS, leather, Synthetics Leather and Polyurethane.
At the other end of the market, there's now a range of desktop printers, such as the Mimaki UV LED printer UJF-3042 which prints a range of different substrates, so can be used for a host of novelty or commercial uses and the Roland Versa UV LEF-12 which has been specifically designed to print iPhone cases.
Web-to-print
Some are taking the personalisation quest a step further. Amazon has created a site to sell customised 3D-printed products including mobile phone cases. Again, the customer gets the chance to design products and customise the material, size, style and colour and preview it before it is printed. While it is still relatively early days for the 3D print market, Amazon's new store brings 3D printing closer to consumers without requiring them to have the knowledge to do it themselves.
Google and Motorola offer customers a new platform to enable users to create custom smartphone cases and wallpapers. The Google version, Workshop, currently works with Nexus 5 and lets the user design custom wallpapers based on a specific location, as well as offering pre-loaded options, such as well-known global landmarks.
Users can add colour and text to their personal wallpaper or even make them interactive with the option to display location-specific information – such as tweets, weather and localised content – or existing material imported from users' PC or Google+ accounts.
With smartphones becoming an irreplaceable feature of everyday life, greater personalisation appears to be an inevitable consequence of their evolution. As TheMagicTouch's Nicol observes, "Already some tablet manufacturers have joined forces with fashion houses to customise their products and I see this trend continuing. It will be driven more and more by what appeals to the customer personally and so, giving the customer the chance to choose how the smartphone can be customised to suit them, will continue to drive this market and our place within it."
Interested in joining our community?
Enquire today about joining your local FESPA Association or FESPA Direct