Features
How interior decoration will boost your inkjet business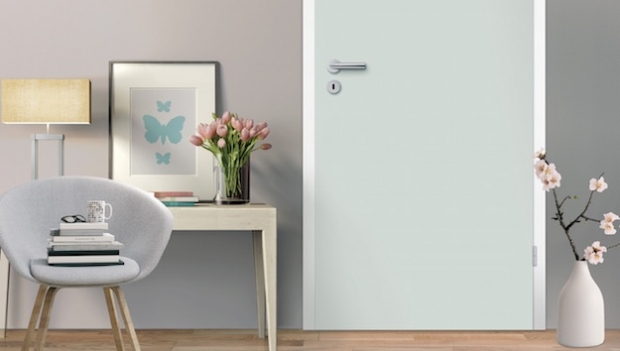 <br><br><br><br>Digital textile printing&nbsp;is forecast to emerge as the new technology of the future supported by the development of inkjet technology.&nbsp;<br><br><br><br>
According to Global Industry Analysts, Inc., the global production of printed textiles is projected to reach 29.8 billion sqm by 2020 "driven by technology developments aimed at improving print speeds, design and efficiency.
The research company highlights custom-printed upholstered furniture as a lucrative application for digital printing. Upholstery, however is only one item of interest in the interior décor industry.
If we focus just on home décor, we must include draperies, curtains, throw pillows, bed linens, table dressings, and wallpaper/murals. If you happen to own a hybrid printer you can add table tops, mirrors, furniture and flooring. And let's not forget ceramic tiles.
The list goes on and on. Then there are interiors of various types of businesses—offices, hotels, retailers, etc. The list for printed décor in the work environment is equally vast, perhaps greater.
One of the reasons inkjet technology is so appealing in this market is the ability to produce short runs for those who want to and can now afford to redecorate frequently, or custom items that reflect the inspiration of the interior designer and client.
Another factor that contributes to the growth of this market is cost of inventory for furniture and design houses. Digital technology allows them to order printed items only as needed.
Unquestionably, interior décor offers a lucrative growth potential for owners of hybrid inkjet technology capable of printing on textiles as well as rigid surfaces.
The comfort zone
Working for ad agencies, marketers, exhibit companies and retailers is familiar territory. You know the landscape, the demands, the problems. So how do you step outside this comfort zone and into a strange new world where your clients are finishers, furnishing manufacturers or interior designers?
What makes you successful in your comfort zone is understanding the needs and challenges that face your clients, such as the need to stand out from the competition, use eye-catching design to sell product and save money. Now you need to get inside the heads of a new breed of customer.
Clearly much of what drives the marketing industry applies to the interior industry. Yet, their challenges are no doubt unique. You need to learn everything you can about the industry, what drives it, what makes it vulnerable and how you can fill the gaps or respond to an issue.
Stepping outside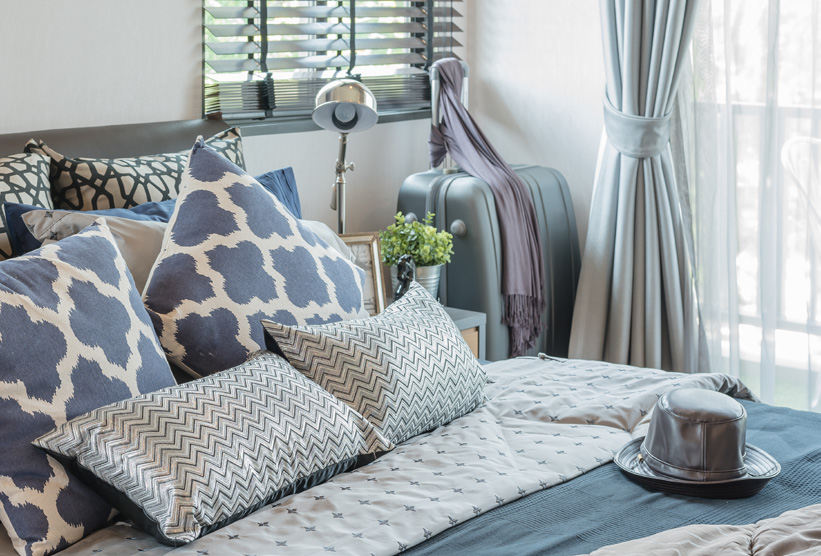 Digital textile printers deliver colourful and high quality decorated fabrics that can be applied to a wide array of interior design projects in commercial and domestic spaces.
Todd Pedersen is the founder and CEO of Vivint, Inc. a large home-automation services provider in North America that was acquired for $2 billion by Blackstone Group in 2012. His life as an entrepreneur did not start out as well. His first summer in business, about 17 years ago, he explains, was spent living and working out of a trailer.
In an article for Entrepreneur magazine he says that Vivint's growth would have been impossible had he not stepped out of his comfort zone. He shifted from selling pest-control services to providing home security to entering the home- automation and solar-power areas.
He offers this advice for stepping over the threshold into a new industry:
Ensure that the new offerings create value for the customer
Be an expert in the market that your company is expanding into
Build on your strengths as a company
Have the right people in place
"There is a natural inclination to maintain the status quo as a business. It's safe and risk-free," he says. "We have realised, however, that the most successful businesses are not afraid to do things differently."
Researching the interior décor market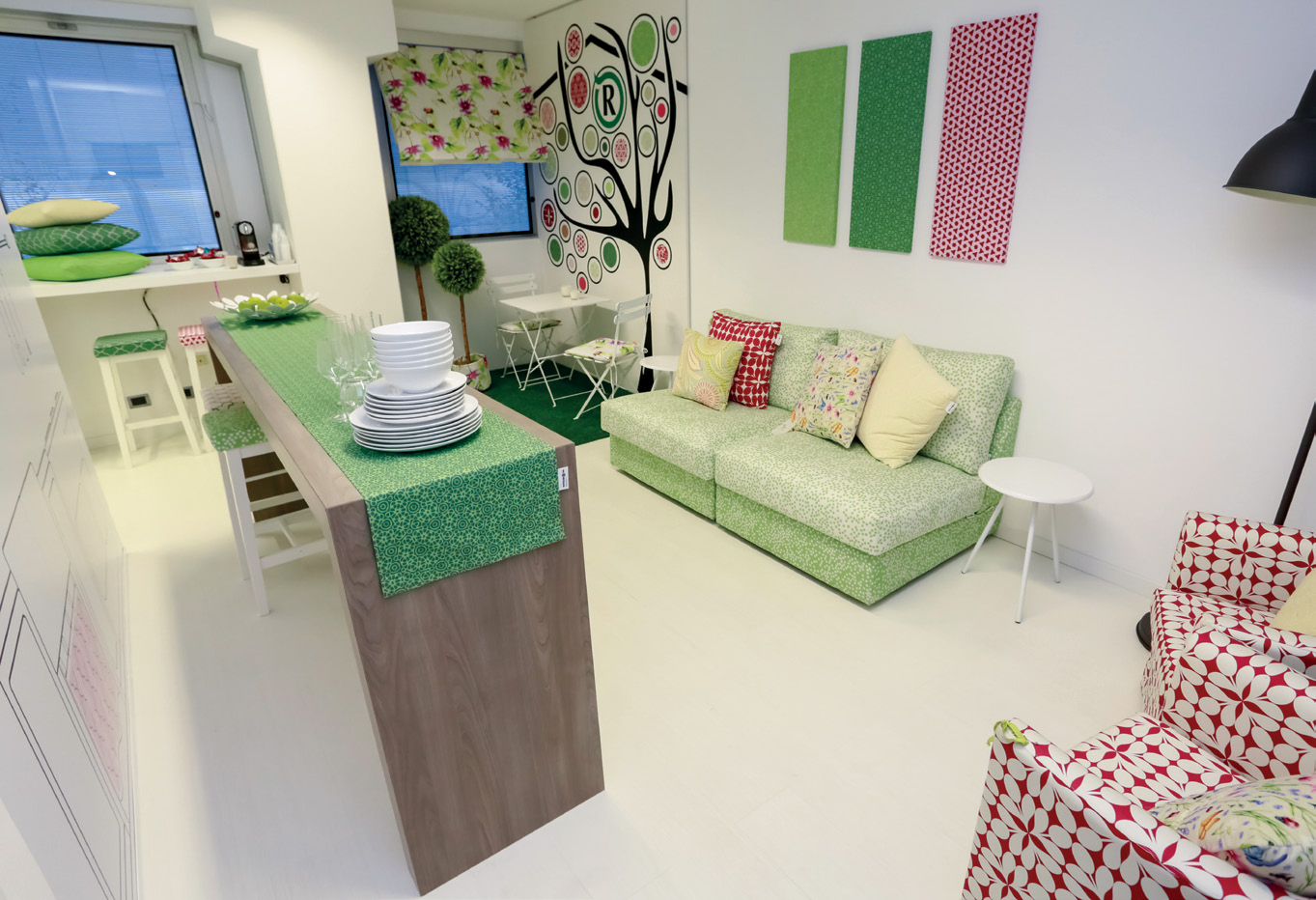 Digital print offers photorealistic image quality and vibrant colours, meeting today's tastes for zingy, image-led interiors
Here are a few tips on how to profit throgh digital printing in the décor marketplace:
Visit design showrooms where you can meet designers as well as furnishing manufacturers.
Ask questions. Offer to test unusual fabrics—to help solve design conundrums and budget limitations. Your focus should be on how to make these prospects' lives better.
Listen well, and then share the possibilities such as the ability to print on flame-resistant fabrics, low-cost polyesters, delicate chiffons; the ability to provide colourfast, durable products, cleaner lines, sharper images, a wider gamut and photographic reproduction.
Follow the industry on Facebook. Listen to what designers and producers are talking about. Here's is one example www.facebook.com/designtrademkt/

Learn first, then respond to offer possible solutions. Maybe you'll write an article about printing on unusual surfaces and offer a link. Or maybe you'll start a blog with other related advice that sets you up as an expert in "printing on anything."

Visit interior décor trade websites such as www.designtrademkt.com. Or this one that deals with the hospitality market: www.highpointmarket.org/tips-and-insights/

Find supplier directories such as this one: biid.org.uk/find-a-supplier/supplier-directory.

Identify the next trade show you can visit. From 8-12 May at the Hamburg Messe, FESPA is running Printeriors 2017, an interior design showcase that will illustrate how print can be used to create stand-out interior design applications. Co-located with FESPA 2017, the event will bring together printers and manufacturers with interior designers and architects to explore the potencial of print and develop new business opportunities.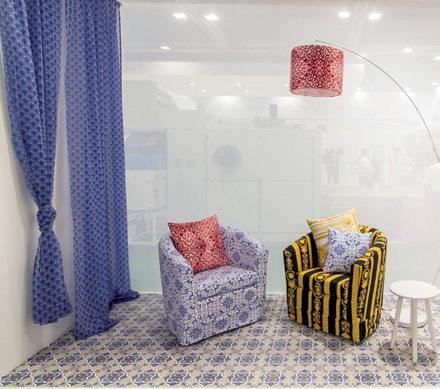 Pedersen says that "by building on strengths that our business already had, it was easy to explore and then implement completely new ideas for growing our company."
You are an expert in producing difficult and extraordinary printed products. Take this expertise with you. Use it to enter a market that needs your talent.
If this thriving niche could be for you, let your own imagination loose and build a portfolio to showcase what you are capable of. Then share it with brand owners, agencies, designers, local businesses, architects and interiors professionals at Printeriors 2017.
You might surprise them with what digital print can do for them, and give your own business a makeover for 2017. To learn more about Printeriors 2017 and register to attend, visit www.printeriors.net.
Subscribe to Select Magazine
This article is part of the EFI Select magazine. If you subscribe now, you will no longer have to worry about missing the next issue. You will receive an email with a link to the Select pages in FlipSnack format, from which you can check previous issues and even download the magazine if you wish.

Here you will find the latest edition.
Interested in joining our community?
Enquire today about joining your local FESPA Association or FESPA Direct