Features
How do we guarantee a vibrant future for the print industry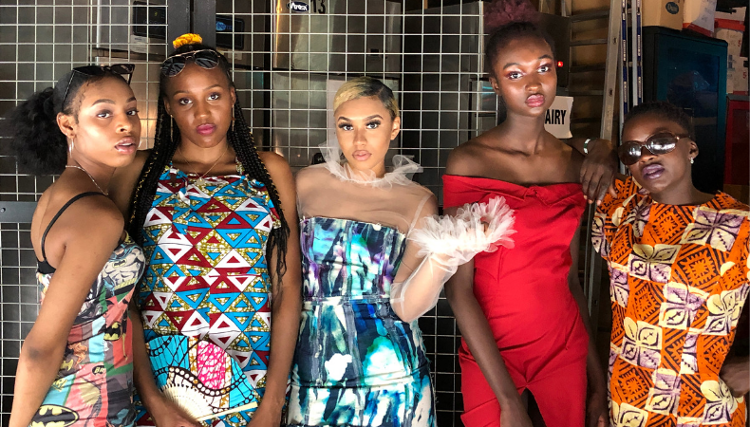 Debbie McKeegan discusses the importance of the next generation and the need to invest in education in order to guarantee a vibrant future for the industry.
The next generation are the ambassadors of our future and we must invest in education at every level if we are to guarantee a vibrant future for the print industry.

Digital technologies are disrupting every sector of every industry worldwide, regardless of type. In order to facilitate the transference of knowledge the print industry must invest in the next generation. Technology and automation drive change but it's important to remember that for the digital generation, that is generation next, traditional processes are at the heart of innovation, simply put, technology is the interface.

Textiles are just one example of the depth of knowledge required for manufacturing across multiple processes. As an industry with hundreds of years of adoption, and a diverse established marketplace utilizing the skills of practitioners encompassing; Designers, chemists, scientists, agriculture, printers, manufacturers and retailers to name just a few specialist professionals. Each of these roles has a part to play in any finished product. As a analogue generation crosses over to retirement it imperative that we do not loose knowledge.

Knowledge is Power! As we move towards Industry 4.0 and IoT in order to develop new technology, a deep knowledge of past processes is the key to the future. I'm not suggesting that we recreate the past, that wouldn't be progress, but the depth of experience held within our industry must be harnessed and passed onto the custodians of the Print Industries future.

Recently the education sector has come under fire for not equipping our graduates with an adequate knowledge. In their defense, I challenge this statement as for my part I believe that we, as Industry professionals must collaborate with the academic sector and engage to define the curriculums needs and deliver the knowledge required. Perhaps our expectation is at fault, the education sector is seriously under resourced, nor do many currently have access to the network of experience required in order to deliver a defined education in print that will meet the industries needs. How can we expect the next generation and our industry to flourish if we don't enrich the academic footpath with our knowledge and give them access to our Industry.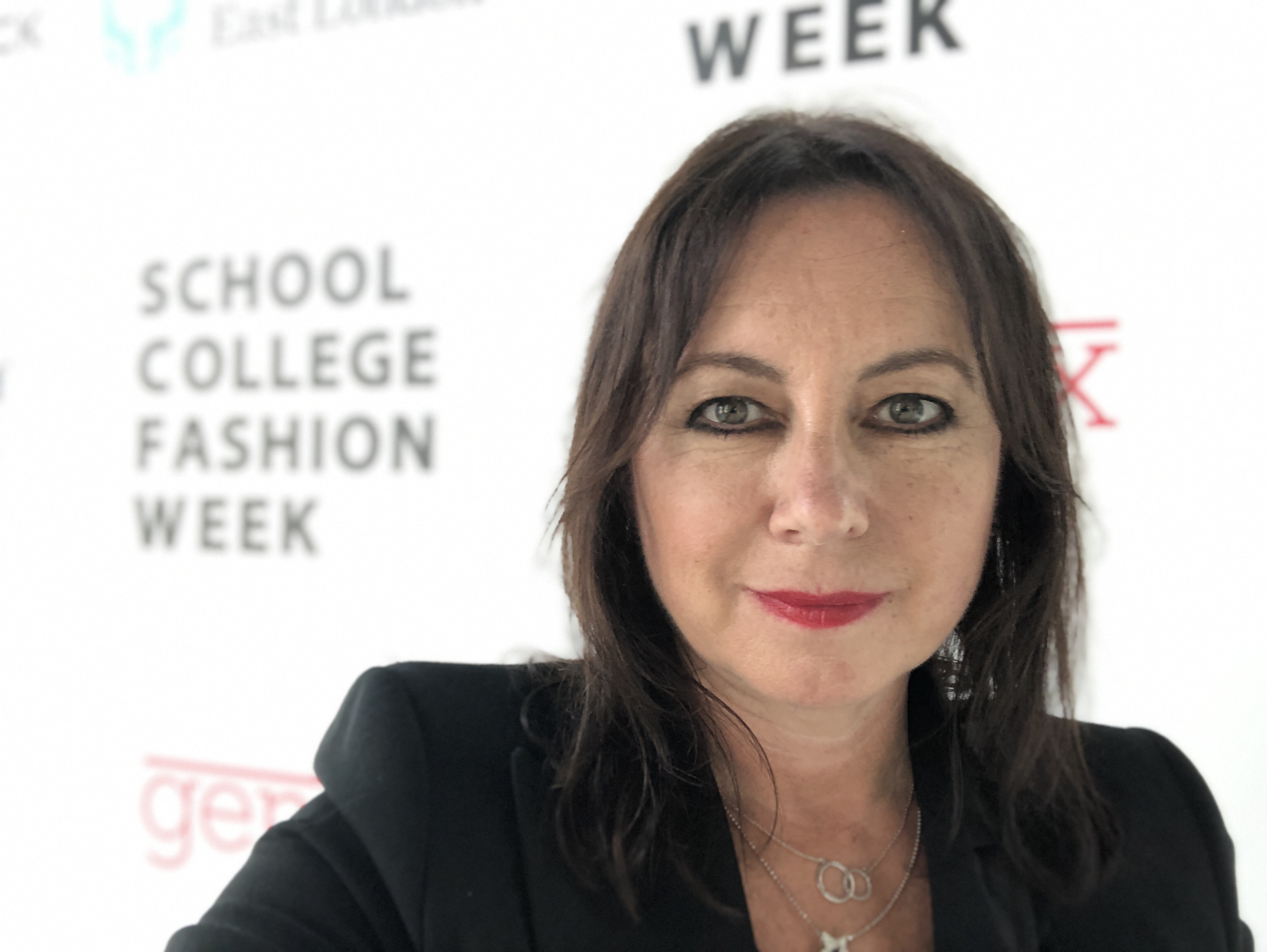 Caption: FESPA Textile Ambassador, Debbie McKeegan at School College Fashion Week inspiring the next creative generation. Credit: FESPA.

As the FESPA textile ambassador I recently attended a new event: School College Fashion Week. Targeted at Schools and Colleges the event delivers inspiration and insight to a very young audience. At the age of fourteen years, I knew that I wanted a creative future, and I was lucky, for it was the teaching staff within the education sector that nurtured my passion, and talent, to deliver the guidance required in my eventual choices for further education beyond school. Education is the bedrock of the future, it's where lives are changed forever, and we all have those experiences.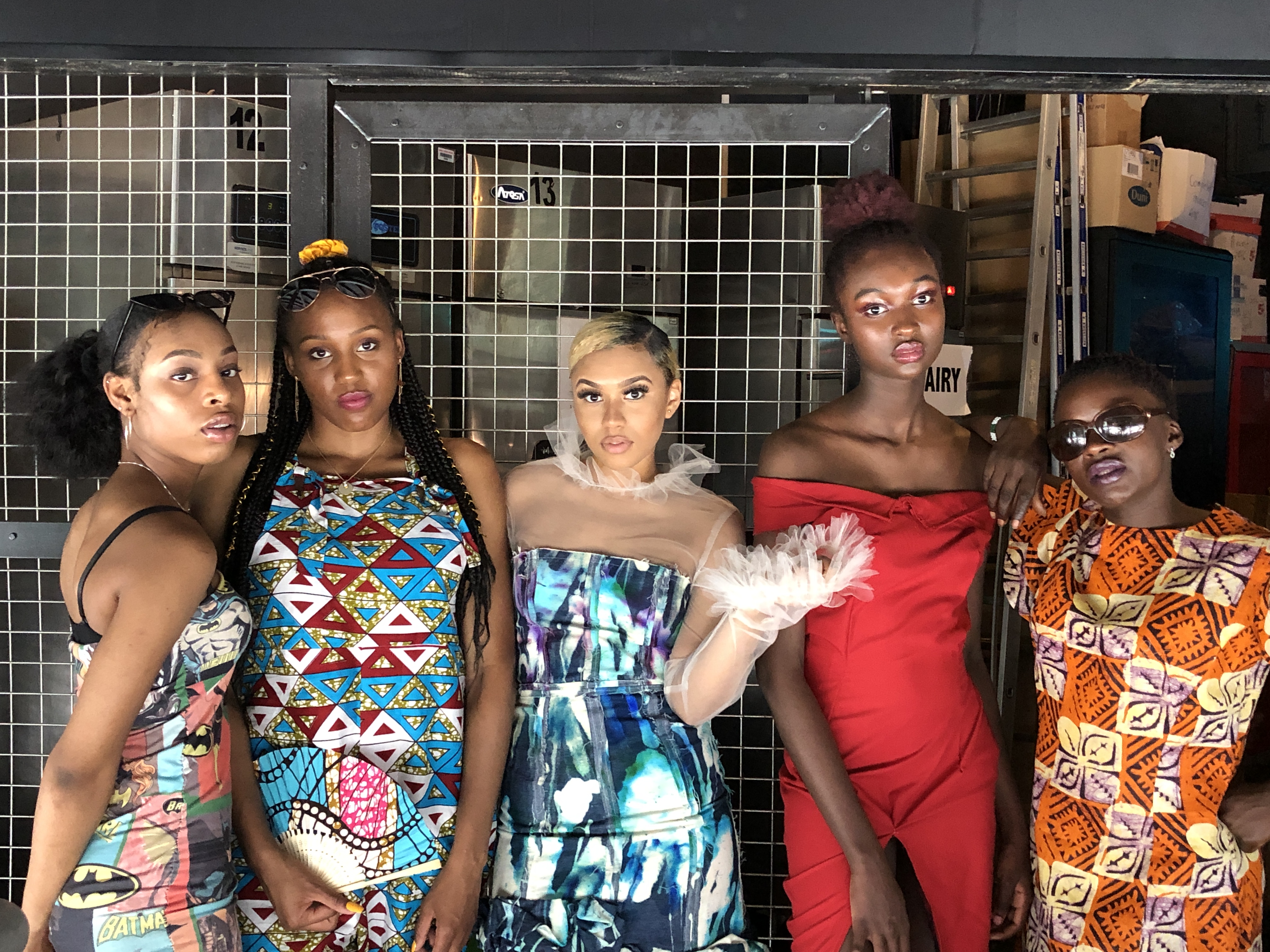 Caption: The next generation are the ambassadors of our future and we must invest in education at every level if we are to guarantee a vibrant future for the print industry. Credit: FESPA | School College Fashion Week.

The team at Caramel Rock (SCFW event organizers) brought together a snapshot of Industry professionals to give short presentations to schools and colleges around the UK. Based in London, this was the 1st Edition of the event and it provides a necessary forum for inspiration and conversation. Schools, Colleges and Universities also exhibited to showcase a pathway into creative Industries for students of any academic status. Often University isn't the correct choice for some young creatives, for those whom don't tick the required box's for higher education. Many students are not aware that vocational training is available in many sectors of our industry, and explaining those sectors and opportunities is equally important.

Storytelling is also important to an impressionable young generation, and in sharing our experience we hoped to deliver a clear message, in that we all start out somewhere, and often don't end up where we thought we would! We all have different journeys to our chosen careers, and it's an exciting path of opportunity, that changes as time moves forward. We can't predict the future, but we can deliver the knowledge that nurtures informed choices.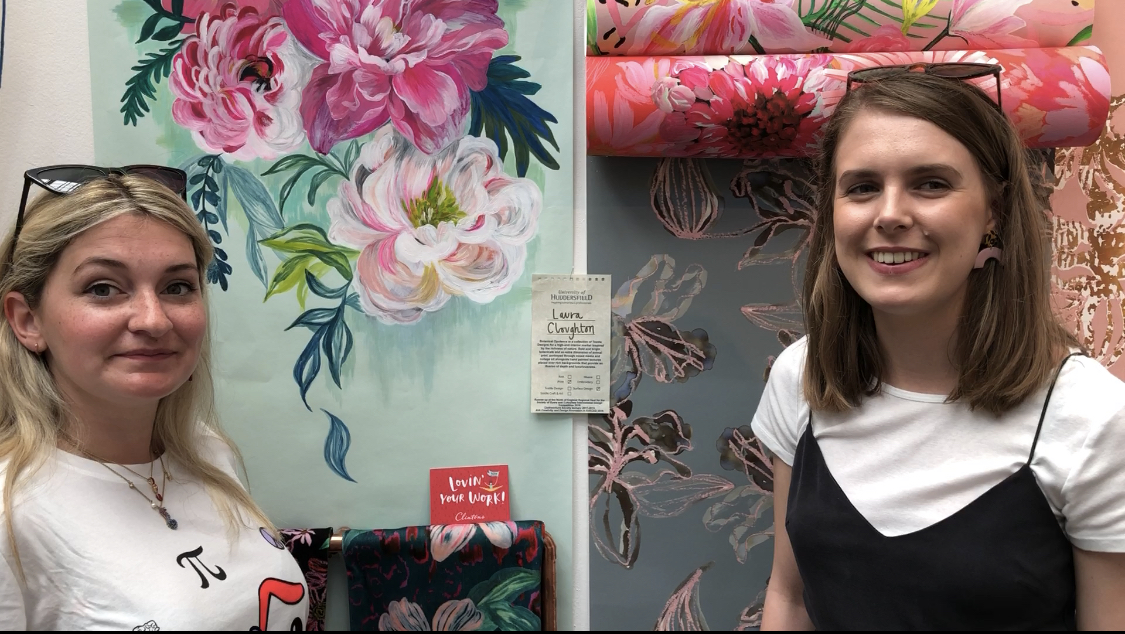 Caption: The New Designers exhibition, London, brings together over 3,000 Creative graduates practicing Surface Pattern, and Textile Design, for Interiors and Fashion. Featuring Laura Cloughton (right) Huddersfield University. Credit: FESPA | New Designers | London.

FESPA also attended New Designers and Graduated fashion week. Both of which offer Textile Designers and Fashion designers an opportunity to meet potential employers and showcase their graduate collections to the Industry.

New Designers is held at the Business Design centre, London and brings together over 3,000 Creative graduates practicing Surface Pattern, and Textile Design, for Interiors and Fashion. Students are selected on achievement and on their individual merits by the universities they attend. Showcasing collections for both the Interior Industry and the Fashion Industry.

Sponsorship is available at New Designers for businesses, although only Epson from the print community offers support at present. Although there are many technology manufacturers that support the Universities directly. It was evident at this years show there was no shortage of talented graduates, but there was however, a striking shortage of prizes and valuable opportunities for students to gain Industry experience via paid placements and other collaborative initiatives from the across the industry. Perhaps that's something that collectively we can correct. In talking to the Universities there is no shortage of goodwill, and the academic sector welcomes direct engagement from the Industry.

Graduate Fashion Week, also held in London at the Truman Brewery is an industry staple and a bedrock for emerging talent from the Fashion Industry. The excitement and passion of the graduates is palpable. Each graduate having worked tirelessly for months on their final collections. The event offers a professional catwalk showcase and also an opportunity for graduates and students interested in a career in fashion to connect with potential employers and the Universities directly.

The diverse selection of courses offered is hard to navigate for even a member of the industry and as such, I'm sure that the University booths manned by the teaching staff are a valuable asset and provide a vital opportunity for potential students to talk to graduates alongside the academic staff giving guidance.

Many successful Fashion designers have been scouted at GFW and we are confident that this year will see more talent find essential employment and networking connections. The show hosts a wide selection of important Awards backed by strong Fashion Industry sponsorship. The event is well supported by the Fashion Industry and alongside the Catwalk, and Booths also offers an impressive arsenal of Talks, Judges and Industry expert speakers, one of which this year included Richard Quinn who was talent spotted at GFW almost 4 years ago and whom has benefitted from the support of the print community in building his now successful Fashion House.

So back to our title: How do we guarantee a vibrant future for the print Industry? We have to collaborate more, build strategic bridges and share both our passion and expert knowledge alongside providing critical access to digital technology and disruptive software in support of the academic community. Only then will we secure the future that the next generation and our incredible Print Industry deserve.

Interested in joining our community?
Enquire today about joining your local FESPA Association or FESPA Direct