Features
Gecht to exit as Chief Executive of EFI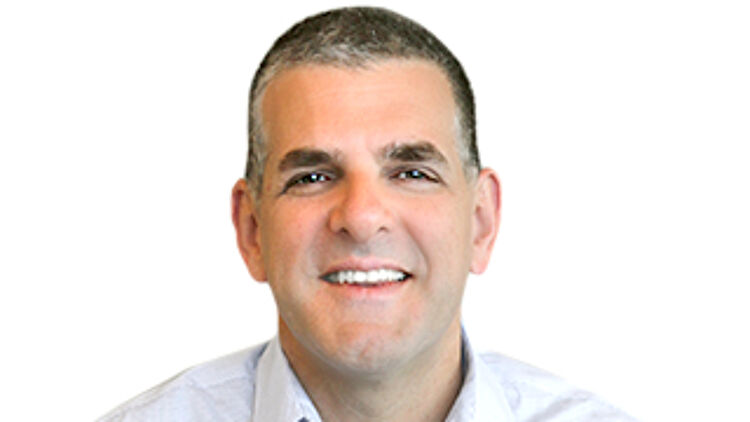 EFI have announced that their long-term Chief Executive, Guy Gecht will be stepping down from his position at the company after 19 years.
EFI has confirmed that long-time chief executive Guy Gecht is to step down from his position at the company.

Gecht, who has served in the role for more than 19 years, said now is the "right time" for him to move on and "hand the reins to the next leader".

In a statement announcing the move, EFI said Gecht will remain chief executive until his replacement is named. Gecht, who will work with EFI to bring in his successor, will also remain a member of the company's board of directors after is departure.

"Stepping down as the leader of a great company is never an easy decision," Gecht said. "With vast market opportunities, loyal customers and a robust product roadmap, reinforced by the unprecedented interest in Nozomi, EFI has never been better positioned for continued growth and success.

"I think this makes it the right time, after 19 years as CEO of this unique company, for me to hand the reins to the next leader.

"I will stay fully focused on leading the outstanding EFI team during the search period, and will assist in ensuring a smooth transition once the new CEO is in place.

"As a shareholder, board member and a lifelong fan, nothing will be more gratifying for me than to see my successor leading EFI to achieve its full potential."

Gill Cogan, chairman of the EFI board, paid tribute to the impact that Gecht has had on the company during his time a chief executive.

Cogan said: "Together with his team, Guy transformed EFI from a single product line and OEM business model to a diverse, worldwide leader driving the transition from analogue to on-demand digital imaging in industries that touch our lives every day.

"Guy is only EFI's third CEO in its 30-year history, which has brought a unique stability that the Board truly appreciates. As a global company with industry-leading technology and products, there is an unmatched opportunity for a new CEO to lead the charge in the years ahead."

Confirmation of Gecht's departure came as EFI also announced record revenue results for the second quarter of 2018.

Revenue in the three months to June 30 came in at $261.1m (€223m/£198.9m), an all-time high for the period and a rise of six percent on the corresponding quarter last year.

GAAP net income climbed from $2.8m to $3.8m, but non-GAAP net income fell 11 percent year-on-year to £22.6m.

EFI's record performance in the second quarter pushed revenue for the first half to $500.9m, up by five percent on the same point last year.

However, non-GAAP net income in this period dropped from $7.5m to $200,000 and GAAP net income slipped from $51.3m to $39.8m.

Reflecting on the results, Gecht said: "2018 continues to track well for EFI, with the team delivering record Q2 revenues and solid cash generation despite the significant impact of currency volatility during the quarter.

"I'm especially pleased with the continued progress and increased sales pipeline for our Nozomi platform, validating EFI's leadership role in the digital transformation of industries such as packaging and fashion, where colorful images truly matter."

Interested in joining our community?
Enquire today about joining your local FESPA Association or FESPA Direct