Features
Garment print – how to succeed in a busy market?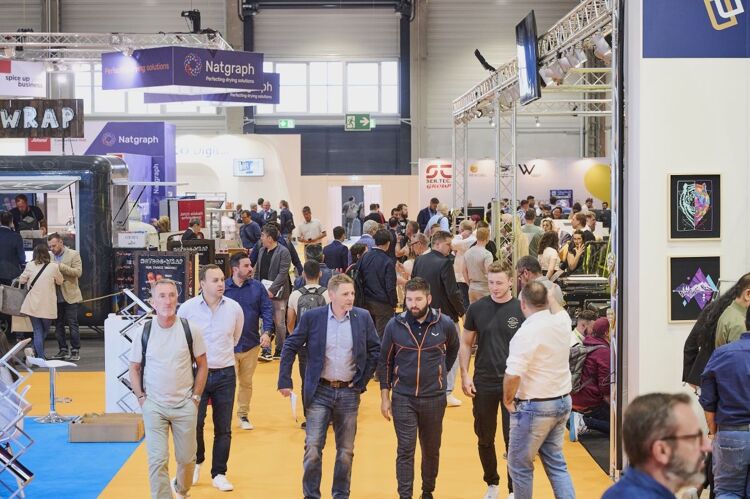 While undoubtedly a busy market, garment print is a very competitive sector with many companies vying for work. Rob Fletcher considers how your business can succeed in this vibrant area.
Highlighted as a growth market for a number of years due to the amount of work on offer to print companies, garment print has become big business for many companies, with this forming a key part of their offering.

However, many years of diversification by businesses has led to a significant increase in the amount of competition in this sector, with plenty of talented and experienced providers now vying for work.

With this in mind, what can your business do to stand out from the crowd and secure the most valuable and profitable contracts?
Capitalising on demand for customised print
Epson is one of the leading manufacturers involved on this sector, and as such is well placed to advise on how print service providers (PSPs) can succeed and grow. Phil McMullin, Pro Graphics sales manager for Epson UK, said textile printing market continues to be a growth area for Epson and to meet the increasing demand, the manufacturer is looking to further expand business in this sector.

"The responsiveness and ability to produce just what is needed when it is needed enables digital production to support market agility," McMullin said. "It can help operations reshore or produce on-demand, which avoids international freighting, supply disruption issues, wait times and excessive stock production and storage."

Taking a closer look at the market, McMullin said demand for customised products is driving digital textile printing growth. Citing Smithers' 'The Future of Digital Textile Printing to 2026' report, McMullin said more than one third of consumers are interested in personalised textile products and will pay a premium for them.

The report also predicted digital textile printed volume will increase 13.9% CAGR from 2021 to 2026, to reach 5.531 million square meters annually. During the same period digital textile printed value will increase by 12.7% CAGR to €6.95bn annually.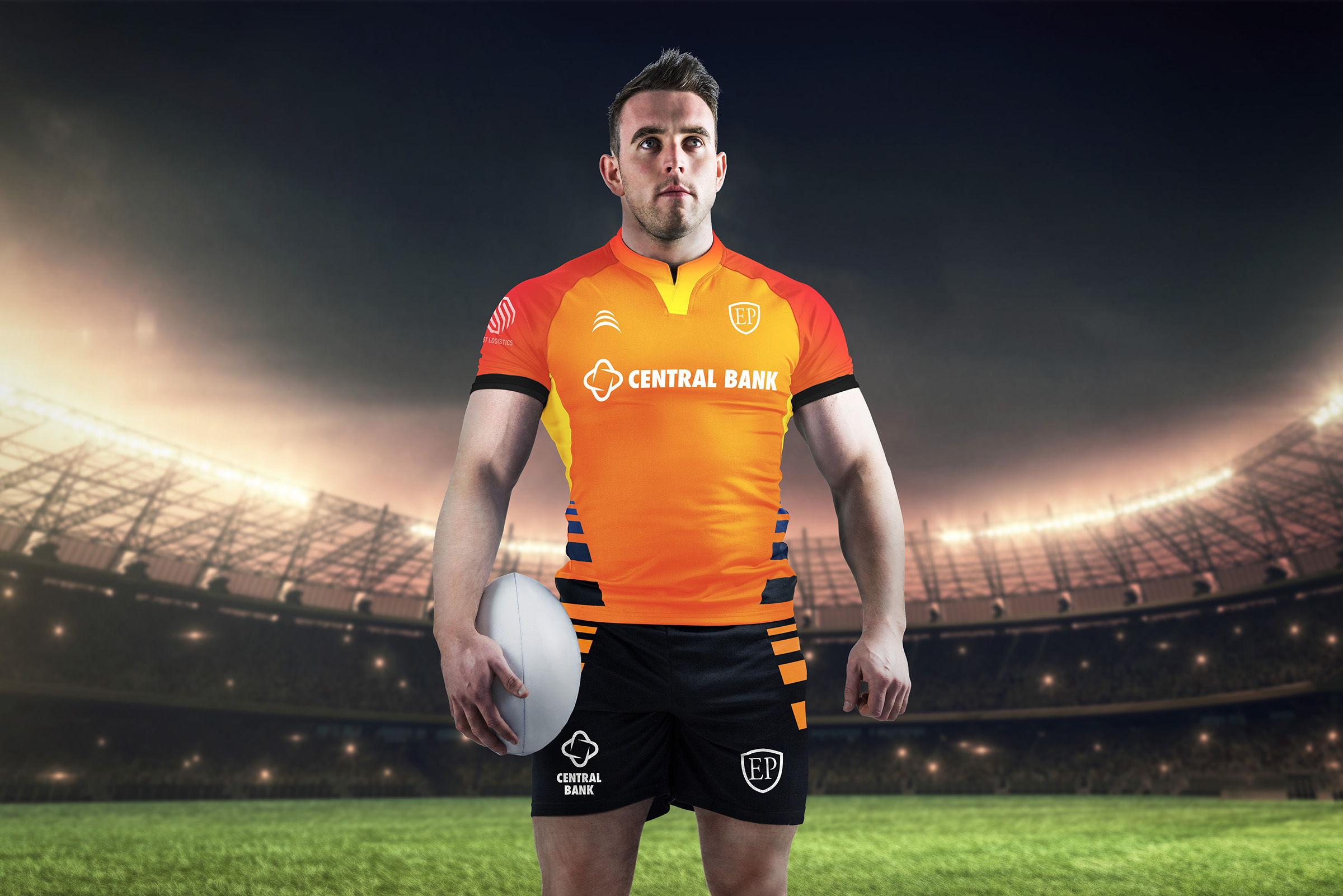 Caption: Example of garment printed on an Epson SureColor SC-F6400

"During the pandemic, digitally printed textiles performed better than the overall textile market," McMullin said. "Home furnishings grew as consumers spent time redecorating their homes while sales also increased thanks to greater interest in outdoor water sports.

"One of the reasons for this positive outlook is digital textile printing's low global market penetration in printed textiles. It currently stands at 6% and Smithers expects it to reach 10% as the technology and supply chains catch up with demand."

So, how can Epson help? McMullin said Epson's range of large-format textile printers all deliver consistent quality, driven by Micro Piezo printhead technology.

For the textile sector, Epson has a range of products including the SureColor SC-F10000H, an industrial, 76-inch, six-colour dye-sub printer aimed at polyester-based fabrics. It can be configured with either light colours or fluorescents via a 10-litre bulk ink system.

Epson also has the SureColor SC-F9400H, its first genuine fluorescent ink, dye-sublimation textile printing solution up to 64 inches, offering the ability to print with fluorescent yellow and pink on sportswear, workwear, and fashion items. Other dye sublimation systems include the 64-inch SureColor SC-F7200 and the 44 inch SureColor SC-F6400.

In terms of direct-to-garment printers, Epson's machines are designed for decorating cotton T-shirts, bags, and garments. This range includes the SureColor SC-F2100 and big brother the SureColor SC-F3000, which is designed for higher productivity and has a staggered head configuration that lays down white and colour in one pass.

There is also the Monna Lisa ML-8000 range of direct-to-fabric printers that offer the highest print quality on a range of man-made and natural fabrics including silk and cotton.
High quality output
Looking further afield in the market and there are a number of other manufacturers that can offer garment print solutions to PSPs. One of these is Polyprint, which used the FESPA Global Print Expo 2022 to showcase its Texjet direct-to-garment (DTG) printers.

The two machines that made their debuts at the show were the Texjet NG120 and Texjet NG130, both of which can deliver print at a quality of up to 4800dpi.

"Exclusively designed, developed, and produced from the ground up by Polyprint experts, these next-gen DTG printers are destined for non-stop productions at high speeds without sacrificing print quality," Polyprint said.

"Equipped with industrial printheads for reliable performance, automated features (White Ink Re-Circulation and CMYKW Ink Agitation) for seamless production flows, a bulk ink printing system for cost-efficient, high-volume printing, and the advantage of zero ink waste while remaining in standby mode, these machines were made to "rock" the DTG market.

"Plus, with a grand print area up to 50×70 cm (19,6×27,5 in) users will have a competitive advantage when it comes to large scale prints."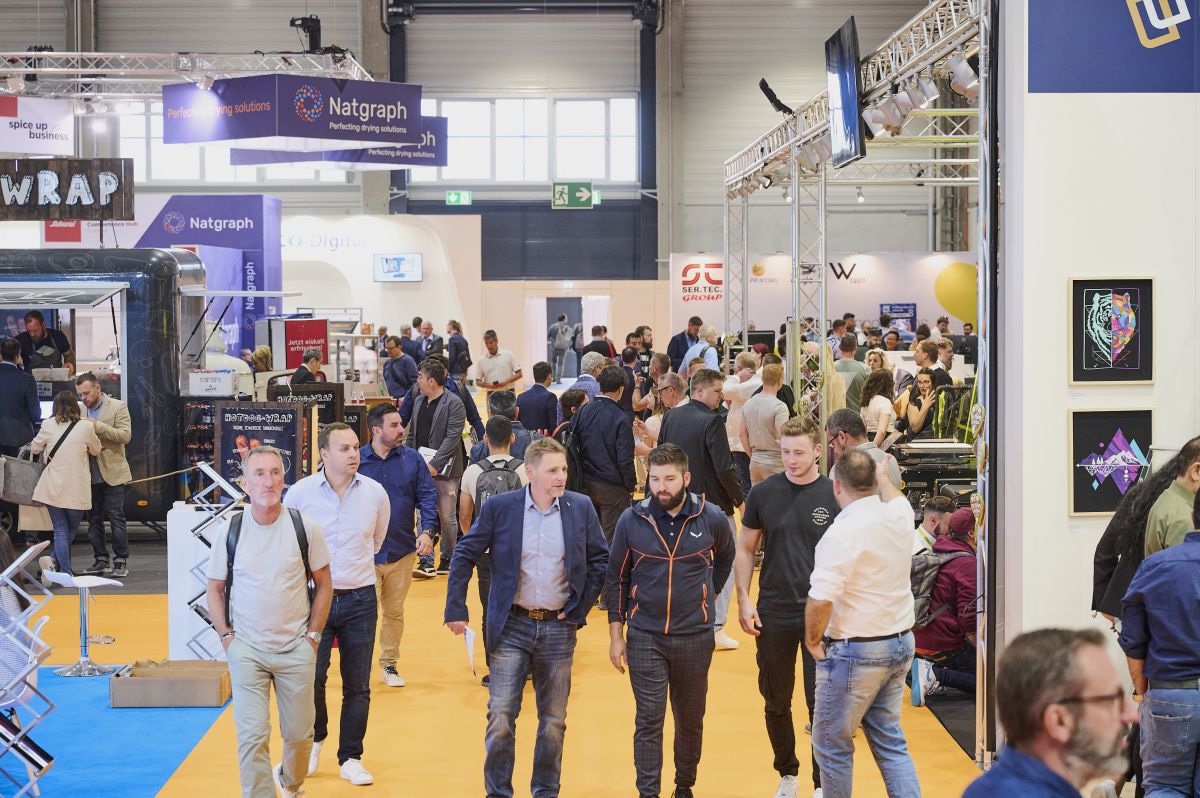 Caption: A number of new garment print solutions were unveiled at the FESPA Global Print Expo 2022

Other features across the two printers include an embedded touchscreen PC and Cadlink's Digital Factory Apparel v10, RIP software. Users also benefit from 15 different, snap-on platen options, offering the ability to print on a wide application range.

The main differences between the two printers are printheads and production volume. The Texjet NG120 comes with two industrial printheads and can produce 30 dark / 47 light garments per hour, whereas the Texjet NG130 has three industrial printheads and is able to produce 41 dark / 47 light garments per hour.

Furthermore, both printers run the new Texjet Inks. According to Polyprint, these specially formulated inks were developed to enhance all Texjet DTG printers' performance and support garment decoration projects.

In addition, Polyprint showcased its upgraded PreTreater Pro, which offers an enhanced garment pre-treating experience as a result of a number of key improvements.

"Easy to use, with automations for less downtime, it delivers consistent, uniform garment pre-treating to exceed customer expectations, with perfect DTG prints," Polyprint said.

Competition for work may be high in the garment print market, but if you can equip yourself with the latest technology that allows you to expand your offering and move into new areas to take on new applications and projects, then there very much are plenty of growth opportunities still available in this busy sector.
Interested in joining our community?
Enquire today about joining your local FESPA Association or FESPA Direct