Features
FESPA debut for new UVgel ink and printer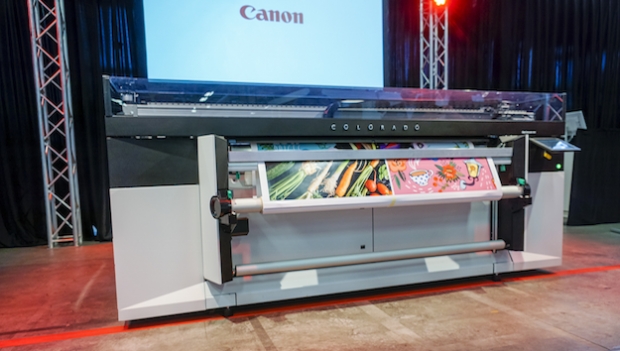 Canon has chosen FESPA 2017 in Hamburg as the world debut for a brand new ink technology in a brand new large format printer. 
The ink is called UVgel and its first implementation in in the Océ Colorado 1640, a twin-roll fed large format inkjet that's designed to offer a combination of high print quality at high speed on a variety of media.
Dirk Brouns is director, Strategy & Business Development for Industrial & Production Solutions Business Unit and Canon EMEA. He says that the Colorado 1640 fits in a 'technology gap' that isn't filled by current technologies of eco solvent, Latex or UV printers, certainly not with the sort of price-performance that the new printer is said to offer.
'Roll-to-roll is growing by 50% in the next five years," he stated. "60% of jobs need to be printed within48 hours, and 40% within 24 hours.
Currently the choice is between low cost Latex and eco solvent printers for under €20,000, which can produce up to 50m2 per hour at normal print quality. For 50 to 80m2 per hour there is a big price gap to UV printers for €100,000 or more. UVgel fits in the middle between these."
The price of around €55,000 is much less than comparable UV printers with similar performance, Brouns says. Its top speed is 159m2/hour but even in maximum quality mode it achieves a respectable 40m2/hour.
Good quality "sellable" print for outdoor use and viewing distances can be printed at more than 100m2 per hour. Canon says the printer is suitable for volumes of more than 100,000m2 per year, but a respectable ROI can be head from just 8,000m2 per year.
"Colorado combines al the best strengths of UV and eco solvent," says Brouns. There is low temperature operating, it's odourless, there is instant drying, the print is smooth and flat, it is scratch resistant enough for floor graphics, flexible enough for soft signage, and there is a very wide colour gamut.
Mark Lawn, director, Graphic & Communication Group, Canon Europe, says that the target user base is "businesses producing indoor and outdoor applications, including posters, banners, signage, POS, billboards, window graphics, decals and bespoke wall coverings."
How UVgel works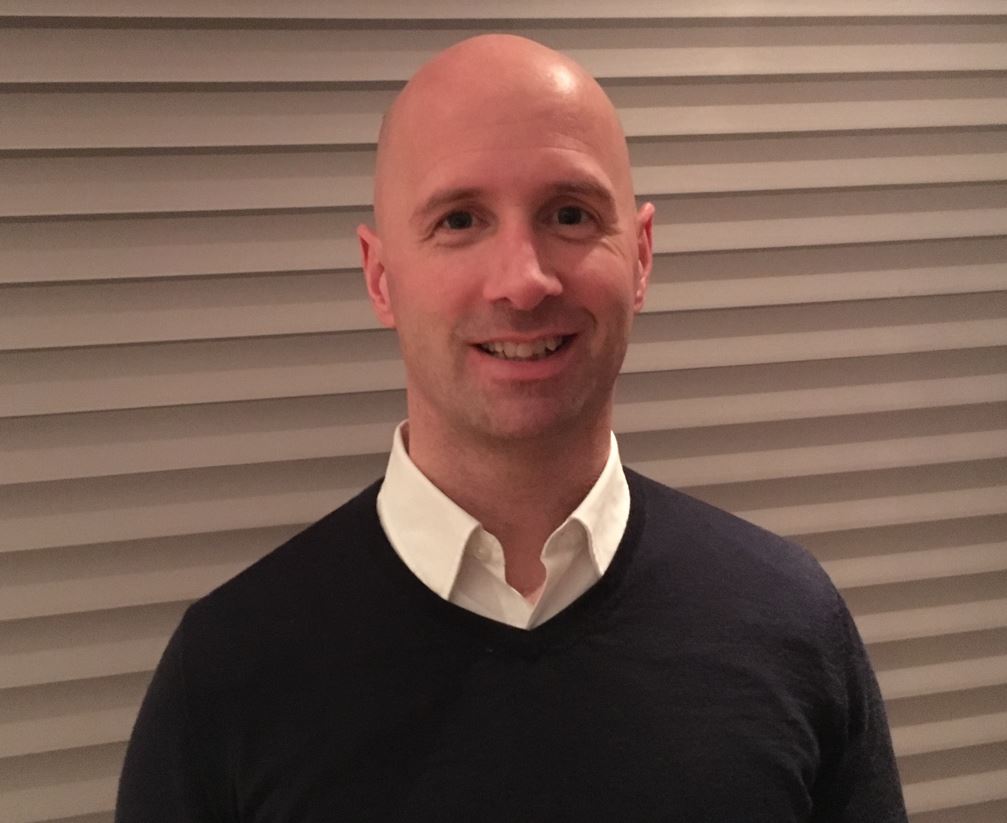 Dirk Brouns, director, Strategy & Business Development for Industrial & Production Solutions Business Unit and Canon EMEA.
The UVgel is the major new technology here, though the printer also has some interesting features. The ink is instant drying with LED curing lamps. It is outdoor durable, and very scratch resistant, according to Canon, but gives a thin film and sharp pinned image so it's equally suited to indoor applications, especially as it is odourless after curing.
So far only CMYK colours are available and there is no white or clear ink, though apparently there's no technical reason not to make these in future.
As the name suggests, the ink is a high viscosity liquid that is cured by exposure to UV radiation. Conventional inkjet inks tend to be low viscosity which aids the formation of controllable drops in the print heads. UVgel however starts off as a gel in the ink tanks and is fed through lines to new dedicated piezo print heads which incorporate a heating element.
This reduces the viscosity of the ink when it enters the ink chamber where the piezo elements pump it out as drops directed at the target medium.
The important bit happens when they hit the medium. They immediately cool and revert to a gel, which "pins" them so they do not spread and merge with the next drops, or wick into the surface. The instant cooling is helped by temperature controlled surfaces in the printer which keep the media at a modest 28˚C.
The pinned ink drops show no dot gain so they stay sharp, which helps the image colour density and quality. Canon says this means that high quality imaging can be achieved with fewer passes than equivalent conventional UV ink printers, which contributes to the high throughput with high quality claim.
Canon's first printer to use UVgel is the Colorado 1640, an all-new purpose-built 1.6m wide inkjet. Every significant element is made in the Océ factory in Venlo, Netherlands. This includes the printer itself, the heated piezo inkjets, and the ink.
New Colorado printer family
Overhead view of the Colorado 1640 showing the twin roll feeds and the glow of the LED curing lamp carriage.
This new Colorado printer is not only the first to use UVgel, it is the first in a planned new roll-fed printer family that will accompany Canon's Océ Arizona family of large format flatbed models with conventional UV-cure inks.
There seems no technical reason why UVgel would not work in a flatbed printer (temperature control may be a little harder on thicker media, but it isn't insurmountable). However, Lawn says there are no plans for a flatbed at present. Given the configuration of the Colorado, though, it looks like a hybrid rigid/roll model wouldn't be hard to achieve.
The printer construction is said to be very robust, which together with the head technologies and other features, helps drop placement accuracy and therefore image quality. For instance the heads constantly self-check themselves by sending weak pressure waves through the ink chambers between real firings.
The waves are monitored for nozzle blockages and other faults, so the printer can automatically compensate by firing other nearby nozzles more often. Apart from quality on the run, this contributes to uptime and therefore total throughput, according to Canon.
LED curing lamps are used. Because the ink is pinned by temperature rather than UV, they can be positioned on a separate carriage to the print head carriage, a few centimetres downstream in the media path. The lamps run very cool, so thinner (and cheaper), heat-sensitive media can be printed without distortion. Rival Latex and solvent ink processes involve heat, as do older mercury UV lamps.
The twin roll feed has automatic changeover, allowing longer unattended running. The rolls can be different media, with the front end switching between them as needed. High levels of automation and reliability (due to the self-checking heads, multiple rolls and automatic changeover) allow extended unattended running. The front end is Onyx thrive – Onyx is a Canon-owned company.
Delivery plans
Canon says that the Colorado 1640 will be available for order at FESPA 2017 and deliveries will start soon after. The first delivery will be to Comdatek in Hückeldoven, Germany, which plans to use the printer mainly for wallcoverings and interior décor.
Mark Law's summary is: "We expect Canon UVgel technology to be a positive force for further evolution in the digital wide format sector, delivering a significant leap forward in productivity and applications capability in a market which has seen only incremental developments in recent years as prevailing technologies have matured.
"By bringing such a radical product innovation to market at FESPA 2017, we aim to build on the strong reputation Canon has earned among producers of photographic, signage, graphics and decorative applications, and create transformative opportunities for customers in these dynamic and fast-growing markets."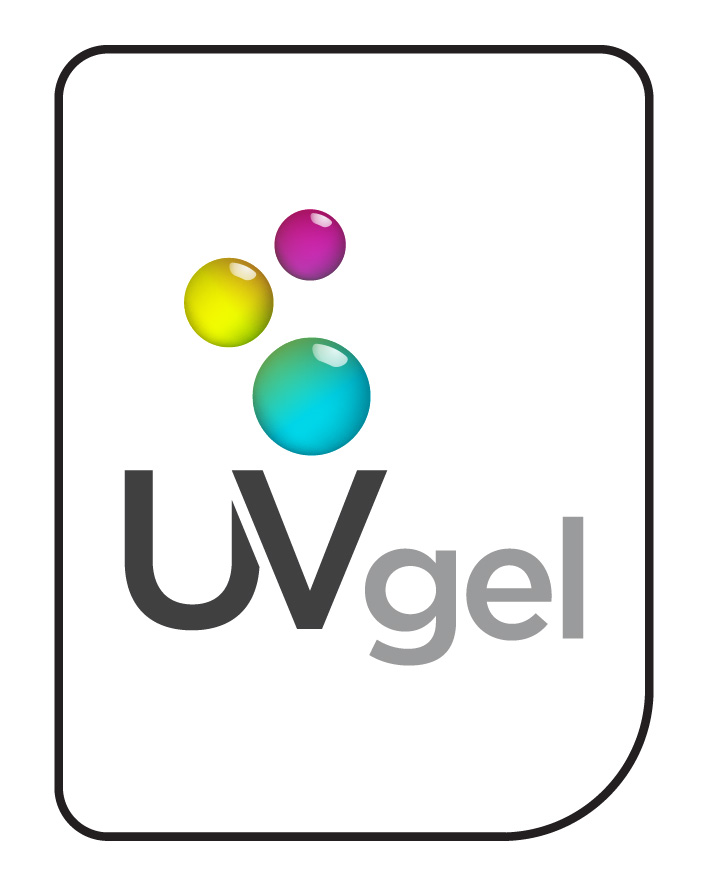 Specifications Canon Colorado 1640
Max media width 1,640m
Max print width 1630mm
Max media thickness: 0.8mm
Process piezo-electric inkjet with UV gel ink
Ink drop size 10 picolitres (binary)
Colours CMYK
Curing lamps LED-UV
Resolution 1,800 x 600dpi
Speed (depends on quality setting): 40, 57, 117, 159m2 per hour
Dimensions (3022 x 1093 x 1310 mm)
Weight 700 kg
Digital front end Onyx Thrive
Price: €55,000
Ink price: €135 per litre
Contact : www.canon.com
Register to attend FESPA 2017 and discover the new Océ Colorado 1640
The new Océ Colorado 1640 will have its first public debut in Europe at FESPA 2017, from 8-12 May at Hamburg Messe in Hamburg, Germany.
To find more about FESPA 2017, the companies that will exhibit and to sign up to attend as a visitor, please visit: www.fespa2017.com.
Delegates can save 70€ entry fee to the exhibition by registering via the website and quoting reference code: FESG702. Discover how a visit to FESPA 2017 can benefit your business and register today.
Interested in joining our community?
Enquire today about joining your local FESPA Association or FESPA Direct