Features
FESPA Awards 2019 judges share insight into what they are looking for this year part 2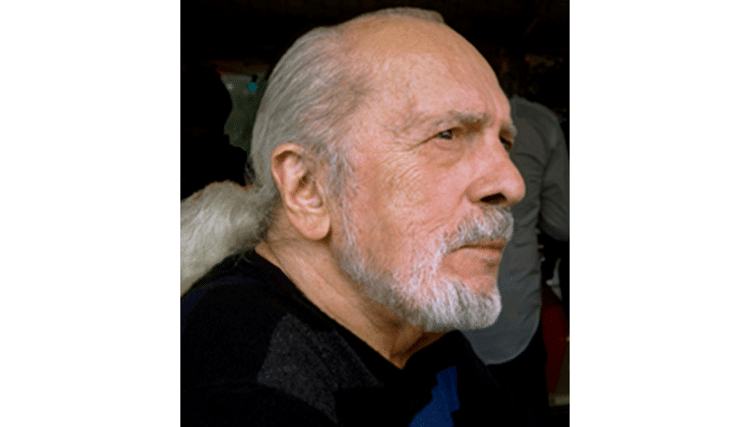 FESPA has received fantastic Award entries from our valued print community. We speak to our esteemed judges, who have given us an insight into what they are looking for in your entries. In part 2, FESPA speaks to Michel Caza.
In part two of our five-part series we speak to Michel Caza, who is one of our esteemed judges on the Awards panel. Michel has been working in the print industry since 1954 and has owned several print companies. He is also one of the founders of FESPA itself, spending 44 years on the board of directors.
What made you want to be on the judging panel of the 2019 Awards?
"For about 40 years, I have been on both sides - competitor and Jury President or member, or even 'triple' as a creator and organizer of these competitions. Sometimes at the same time in Asia, the USA, Europe, for some companies (HP Awards, and MacTac Awards President)… I can't even remember on how many juries I have been!

As a participant between 1980 and 2005, I received what still remains a world record... 350 Awards!
To still be a member of a jury from time to time is a pleasure for me! Especially for FESPA of which, I remain the last alive founder."
What are you looking for in an entry?
"First of all, its technical aspect and quality. Then its adaptation for its purpose, whether it can be graphic, textile or industrial. Then, it's 'efficiency' (e.g. for a POP or advert, does it encourage the buyers to buy, for a printed circuitry its fineness and conductivity.) Then when necessary (it depends of the purpose of the print or the printed object), the 'aesthetical' quality and aspect, taking into account the local culture involved (things are quite different in Italy or in Japan, or in Brasil, etc.) then knowing that this point remains always quite subjective!"
What is your favourite category to judge?
"All, no doubt about that! Being a multi-applications "top" specialist of printing, manufacturing or decorating technologies, screen and digital and others. But of course, my dedication to Art in many of my productions in the past may give me a slight preference to this field. I like the challenges, the so called 'impossible' and the high-tech products."
Where do you see the future of print going?
"I am confident in the future of our evolving printing technologies. The prints, whether they exist in 2-D or 3-D will remain in our civilization. Anyway, as long as we shall not be totally "electronic", reduced to a big brain sitting in an armchair and assisted by A I - Artificial Intelligence - (or its slave !).."
What is the biggest challenge that you feel entrants have?
"There are several:
To be confident enough in the quality of his/her print or product to compete with peers: don't be shy! Don't be afraid of a negative comment.
To not forget that a Jury will not appreciate a print 'specially made' for the competition: it must be something for general production.
To always remember that the jury is the 'supreme judge' in this event and that their decisions will be what they are, whether you think that one of your products you expected a lot in does not obtain an Award, and that sometimes something you send or show 'just to plug a hole', obtains an unexpected Award.
To never forget that if it is important to win an award, the importance as Pierre de Coubertin said when he recreated the Olympic Games, is 'to participate'."
We look forward to welcoming Michel to FESPA's Head Office to judge the Awards entries in February. There's still time to enter the 2019 FESPA Awards, with entries closing on the 25th January 2019. Remember – you don't have to supply your physical sample until the 20th February 2019.
Enter the 2019 Awards here
Interested in joining our community?
Enquire today about joining your local FESPA Association or FESPA Direct