Features
FESPA Asia 2017, filling a gap in the market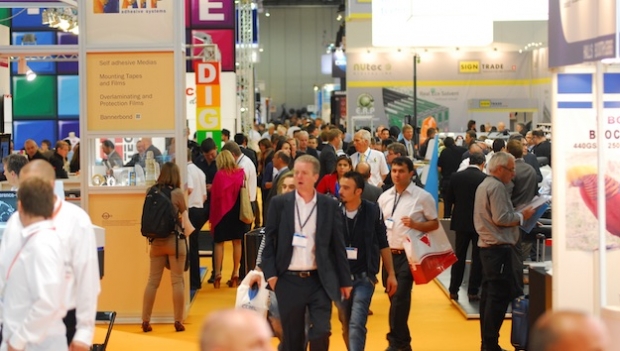 With less than a month to go until FESPA Asia 2017, we find out what visitors can expect from this inaugural event. 
Although FESPA already has a very strong portfolio of exhibitions, with its events addressing markets around the world, the organisation is always looking to add to this collection in order to help encourage growth in the regions.
This year sees the introduction of FESPA Asia 2017, a new event designed to connect the screen, digital and textile printing communities across the Association of Southeast Asian Nations (ASEAN) region.
Taking place from February 15-17 at BITEC in Bangkok, Thailand, the exhibition will bring together print professionals who are keen to view the latest products and innovations in the market, as well as gain advice from print experts.
With this in mind, FESPA looks ahead to the event, picking out key highlights for visitors, and speaking with some of the companies that will be in attendance, each of who will be keen to show off its latest solutions to the market.
FESPA Asia 2017 – the place to be
So why has FESPA opted to launch a dedicated event in Asia? Roz McGuinness, divisional director, Europe and Asia at FESPA, believes the new exhibition was a "natural choice" for the organisation, adding that it will allow companies in many key markets to view some of the latest solutions on offer.
"FESPA is formed of 37 national associations around the world, nine of which are based in the ASEAN+ region," McGuinness said. "Our Asean associations are in Thailand, Sri Lanka, India, Philippines, Republic of Korea, Australia, Nepal, Japan and China, so in order to serve our community, a show in Asia was a natural choice and devised to suit the ASEAN region in its content and exhibitor offering.
"We will have over 100 brands on display at FESPA Asia 2017, with a strong international and local presence of exhibitors including HP, Dgen, Mimaki, Chaiyaboon Brothers, Siser, BPS, Roland, Kornit, Winson and many, many more.
"In addition to seeing some of the world's leading exponents of print machinery, substrates and consumables, visitors will also have the opportunity to network with their peers, gain insight and education from the free seminar sessions as well as understand more about what membership of FESPA could mean to them."
"We have visitor registrations from over 70 countries; and whether their focus is screen, digital, textile, industrial or wrap, FESPA Asia 2017 is the place to be."
While these visitors will benefit from demonstrations of some of the latest kit on the market, McGuinness said that those in attendance will also have access to a number of in-show features.
"We will be hosting the first FESPA Asia Wrap Masters competition in Bangkok, with contestants testing their skills in front of the judges," McGuinness said. "There will also be wrap demonstrations showing tips and techniques on both cars, tuk-tuks and every day household items, highlighting the diversity of wrapping."
In addition, much like the other events in the FESPA calendar, FESPA Asia 2017 will have a full programme of educational content on offer for visitors to attend free of charge, as McGuinness explains: "Our speakers will be talking about everything from colour management to 3D printing, with a major sports brand and an interior design and décor company due to feature.
"Whatever your focus, seminar sessions will be invaluable in helping our visitor audience take their businesses forward, confident in the knowledge that FESPA's world-class thought leadership programme is on hand covers the local and international hot topics."
Reaching out to the wider ASEAN region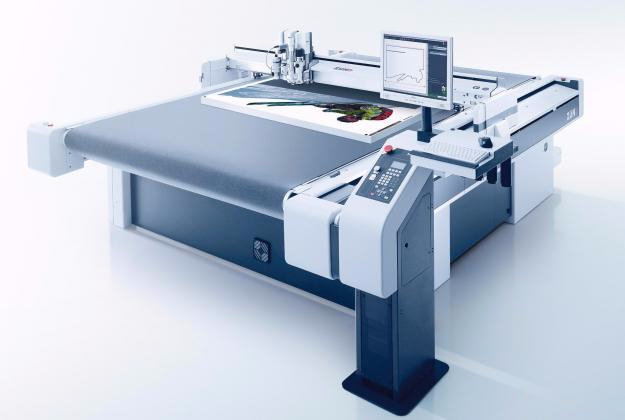 Zünd will feature its G3 L-2500 digital cutting system, with a router and automatic router bit changer, on its stand at FESPA Asia
Due to feature at the debut edition of FESPA Asia this year is Zünd, a company that specialises in the manufacture of cutting systems. Speaking to FESPA ahead of the exhibition, Peter Schlegel, managing director and area manager ASEAN, said that as a supporter of other FESPA events, Zünd is all too aware of the advantages of exhibiting and the firm is looking forward to reaching out to the wider Asian market.
Schlegel explained: "FESPA Asia 2017 will be the regional prime event for the graphic business in 2017. The digital printing business is definitely on the rise and digital cutting becomes a must have. We want to reach a regional audience by showing our strength of services we are able to cater for based out of Bangkok."
In terms of what visitors can see on the Zünd stand, Schlegel said that the firm will be displaying its G3 L-2500 digital cutting system, with a router and automatic router bit changer. Schlegel said: "It is the first cutter equipped with this option shipped to the ASEAN region. We will be cutting a variation of print media."
Whilst well suited to the production of various display work, the G3 L-2500 is also capable of taking on applications such as posters, stickers, and packaging, thus opening up the potential for companies that invest in a machine to expand into new and profitable markets. One company that can vouch for this is UK firm Fine Print, which has been running a G3 L-2500 for a number of years now.
Dan Bakewell, chief executive of the print service provider, said: "The G3 L-2500 with its unique production output has sustainably changed out business: We have massively reduced our throughput times and can take on orders much more flexibly.
"The G3 is constructed so that it fulfils the individual requirements of the user of a modern digital cutting system. The modular cutter concept convinced Fine Print. It allows the use and combination of the most varied tools: milling and engraving with the URT for instance, or V-cutting for 3D designs made from high-expansion foam or sandwich boards."
Addressing a gap in the market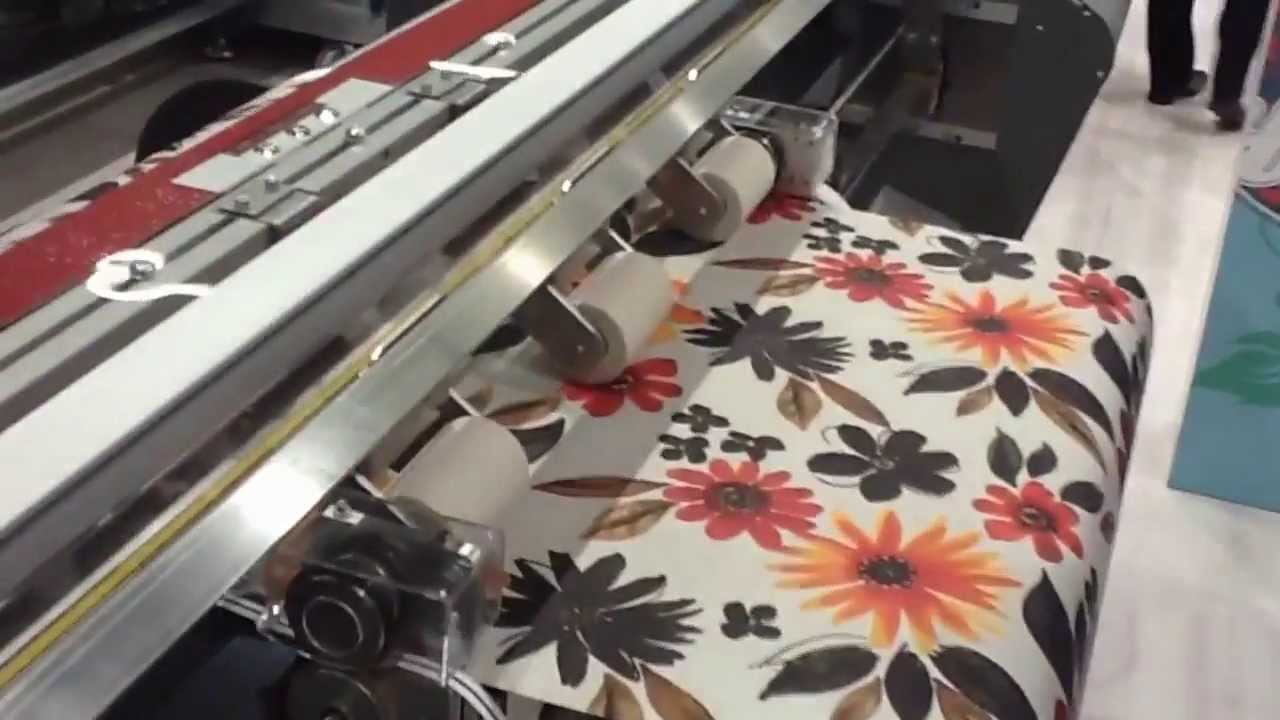 The XLD170 WP digital print cutter will feature on the Fotoba stand at FESPA Asia this year.
Another of the many companies that will exhibit at FESPA Asia 2017 is Fotoba, a firm that supplies automatic cutting devices to the wide-format sector. Valter Maddalon, director of Fotoba, said that the new exhibition addresses a major gap in the market in the ASEAN region, adding that the firm is hoping to attract widespread interest in its technology.
Maddalon said: "We decided to attend the event as an exhibitor because there is no major exhibition in the area. We need to confirm our presence in the area and possibly re-vitalise our distributors."
In terms of what Fotoba plans to display at the exhibition, Maddalon said that the company will focus on its XLD170 WP digital print cutter. Suitable for trimming multiple tiles of single images for side-by-side, the machine can follow an image with an accuracy of 0.06mm.
The device is also capable of handling media up to a maximum thickness of 0.8mm, such as polycarbonate, photo paper, vinyl, self-adhesive vinyl, PVC, film, canvas, and laminated and encapsulated prints.
Maddalon added: "The XLD170 WP is our X/Y cutter for all support, including high-precision cutting of wallpaper."
Elsewhere, D.gen, a company that specialises in textile digital print technology, will be hoping to gather interest in its Papyrus/G5 semi-industrial sublimation machine in Bangkok. Andrea Negretti, chief operating officer at the firm, said that the machine is well suited to mid-range production.
Negretti added: "With a speed of 138sq m/hr, and the possibility to mount 1,000 linear metre paper roll, the printer will bring the customer to next level where they can start competing with the big industrial guys without investing huge money."
"FESPA Asia will be the regional prime event for the graphic business in 2017"
Negretti was also quick to pay tribute to FESPA for organising an event that will focus on a key market sector for D.gen: "FESPA is always good for us to establish a new market position and find potential customers. The Asian market needs fresh European air and marketing style, and FESPA is the best for this."
"We decided to participate at FESPA Asia 2017 to reinforce our brand market presence and find new distributors for the Asia countries where we are not well covered."
ASEAN has been picked out by many industry experts as a key area of growth for print and related industries. FESPA has also acknowledged this and thrown its support behind this expansion with the launch of its own dedicated event.
With the support of those companies listed here, as well as a host of other big names from across the market, FESPA Asia 2017 looks set for a bright future – and it all starts in February.
For the full line-up of exhibitors at FESPA Asia 2017 please visit www.fespa-asia.com. Visitors can get free entry to the exhibition by registering to attend via the FESPA Asia 2017 website, quoting reference code: ASAJ701.
Interested in joining our community?
Enquire today about joining your local FESPA Association or FESPA Direct