Features
FESPA 2017: Stand-by-stand Guide | Consumables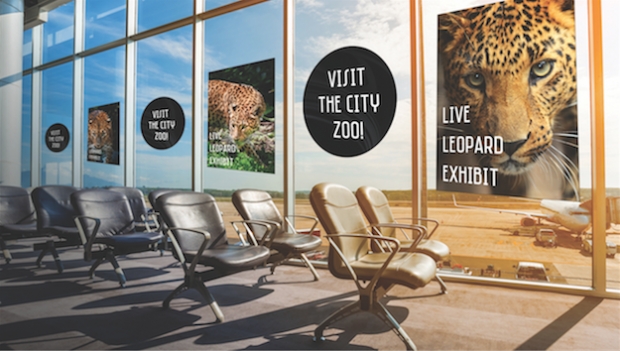 With FESPA 2017 just days away, we look at some of the industry's leading brands that will be in attendance and picks out the technologies they will be showcasing at the Hamburg Messe. 
Your guide to the print substrates and consumables exhibitors at this year's FESPA show, taking place from 8-12 May at the Hamburg Messe in Germany.
3M Commercial Graphics, Stand E61 – Hall B5 / Stand A85 – Hall A1
3M's Commercial Solutions Division will launch a number of new film products, such as 3M Print Wrap film IJ180mC-10, which features Comply Adhesive with micro technology. This launch also includes the introduction of clear and metallic options. Also on display will be the new 3M Décor Overlaminate 8600 Series designed to brand and personalise interior work environments. In addition, 3M will preview new reflective film 3M Scotchlite Print Wrap Film 780mC for vehicles and car wrappers.
Adventa, Stand E19 – Hall A1
Adventa will showcase QuickPro Direct Canvas System, a new anti-crack direct print canvas solution. The system uses a board coated with a specially designed embossed material and is supplied flat, ready for direct digital inkjet printing.
Arjowiggins Graphic, Stand B45 – Hall B6
Substrate manufacturer Arjowiggins will launch its new DigiPeel HD heat transfer paper for digital and screen applications. The paper will be printed live at the Arjowiggins booth on a Ricoh ProTM C7110X digital colour cut sheet press. The company will also show various other papers for screen, offset and digital printing, including T105 for screen and offset print, and X90 and HS 90 for hot peel/hot split transfers.
Avery Dennison, Stand C40 – Hall B7
The Avery Dennison MPI 1105 Wrapping Series will be one of a number of new products shown on the company's stand at FESPA 2017. MPI 1105 features a printed durability of up to six years as well as clean, long-term removability. Avery Dennison will also display 5600 LD Translucent Films, an outdoor High Opacity Film that covers existing graphics, Facade Film for building decoration, and 18 new Supreme Wrapping Film colours.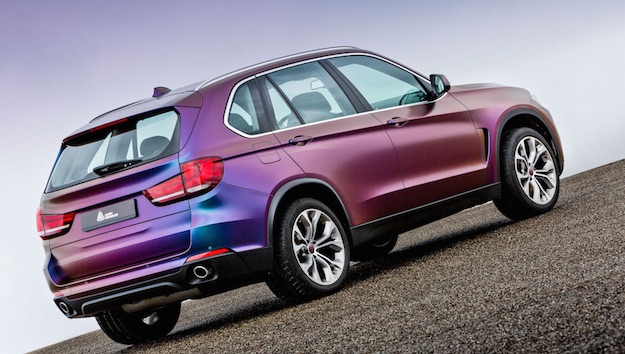 18 new colours for the popular Avery Dennison Supreme Wrapping Film will also be revealed at the show, expanding the premium vehicle wrap range to more than 100 colours.
Chemica, Stand C72 – Hall B6
Chemica plans to focus on its wide range of heat transfer films for textiles, with a particular emphasis on its cutting-flex Hotmark Revolution, which it said works on all textiles, including cotton, polyester and nylon. Chemica also offers printable media compatible with eco-solvent, Truevis, latex and sublimation ink, as well as toner.
com2C, Stand C60, Hall B5
At FESPA 2017, com2C will present caleidoscop branded media for backlit projects, including the new speciality textile BacklitTex 195 OVESS SM W RF. The satin-gloss backlit polyester is being marketed kink-free substrate that prevents ink cracks and white showing through after folding, and that is almost predestined for folded shipping and use in aluminium frame systems.
In time for the exhibition, digitally printable wallpaper has been added to the company's offering too. Digitalvlies (digital fleece) 180 LUV M W FR can now be ordered in XXL format (100 m x 320 cm).
Drytac, Stand G3 – Hall B7
Drytac will display a wide range of its self-adhesive products, with a focus on ReTac solutions, as well as SpotOn and ViziPrint Impress films. ReTac 'permanently-peelable' products are suited to applications such as wall murals, interior décor and retail displays, while SpotOn can be used for more short-term, indoor work.
In addition, ViziPrint Impress is a PVC-free, 100 per cent recyclable clear UV film that is resistant to both wear and tear and water, and is suitable for both indoor and short-term outdoor applications.
Folex, Stand E1 – Hall A1
Folex will display water resistant, nanoporous substrates, with the showcase to include a new, white, high gloss, permanent adhesive vinyl that features fast ink absorption abilities and is suitable for high-speed print. Folex will also show off a new ultra-removable tack film that features a suction system the company said will help ease the application process.
Ghost White – Stand B65 – Hall B6
Exhibiting at FESPA for the first time, Ghost White will display a range of white print solutions that offer cost-saving benefits to users. The company said its Ghost White toner make printing and transferring white designs more cost-effective. White designs can be printed directly onto transfer foils, stickers and coloured paper, with cartridges available for presses such as HP, Canon and Lexmark.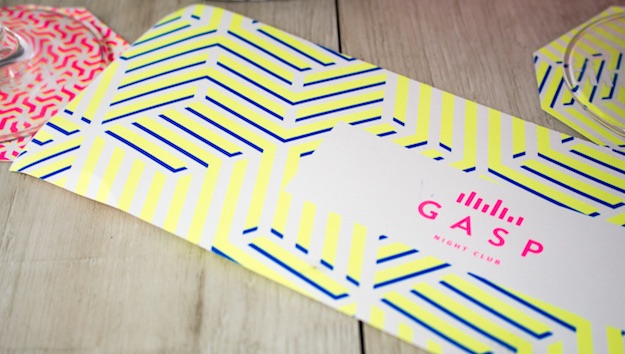 First-time exhibitor Ghost White will showcase a wide range of white print solutions to inspire creativity and improve personalisation in print projects.
Grafco, Stand D46 – Hall A4
Grafco will show a range of screen printable inkjet receptive primers as well as screen printable varnish Duran, which the firm said can be used in long-term, outdoor applications. The company will also display Aquatran, a new line of water-based screen inks for transfer production, as well as the new Siligraf-TR, line of silicon-based inks for transfer production work such as sports garment decoration. In addition, Grafco will show new water-based textile ink Newtek 710, as well as new Plastisol line Evo.
Guandong, Stand B66 – Hall A1
Guandong will focus on its flagship Spot Déco and new product Dotty & Wally, which has been designed for use in the application of decals and graphics on smooth surfaces. The company will also showcase Shop-sign, a new overlay for floor graphics, as well as the new Texon-Backlit support solution. In addition, visitors can see demonstrations of how Nano-Tack products can help with window graphics applications.
Innotech, Stand A60 - Hall B7
Innotech will showcase eight new roller banner ranges at FESPA 2017. "Our new roller banners - from the contemporary, cylindrical Compass to the wave-shaped Valiant and the superwide Panorama - suit every taste and budget," said Gavin Dallow, international sales manager.
J-Teck3, Stand B64 – Hall A1
J-Teck3 will launch a new series of digital textile pigment inks for Epson and Kyocera printheads. Both the J-TEX P-E for Epson and J-TEX P-K for Kyocera product ranges feature nine colours and have been designed for direct printing on various fabrics such as cotton, poly blends and viscose.
Junkers & Müllers, Stand E30– Hall B5
Junkers & Müllers will show various textiles for use in digital print. Among the new products on the company's stand will be blockout article Mediatex NERO FR, which is scratch resistant and stretchable. In addition, Junkers & Müllers will display new articles for the interior decoration sector in the form of blackout material Mediatex JM Carina Digital BLO and transparent material Mediatex JM Opera.
KATZ, Stand E30 – Hall B5
KATZ will feature the new KATZ Display Board Metallic from its KATZ Display Board range. The product is compatible with white ink printing and software-assisted CMYK solutions, while the boards can be printed and finished on both sides.
Kernow Coatings, Stand G5 – Hall B7
Kernow Coatings will use FESPA 2017 to showcase show off new decorative coatings for floors, walls, glass, POS and displays. These include KernowJet FloorShark, an easy-to-apply and remove floor graphic film, designed for hard floors and carpet tiles. FloorShark needs no lamination, so improves production workflow and offers a wider colour gamut than traditional laminated floor graphics. Its 'sharkskin' coating is tough and R10-certificated.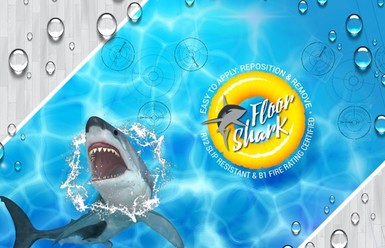 Floorshark features a 'sharkskin' coating
In the wallcovering market, KernowJet Interiors is HP-Latex-certified and available in a range of surfaces, two different weights and a special twin inkjet layer for a wide colour gamut. It can be applied and removed quickly without residue and incorporates BioPruf to resist mould and mildew, making it suitable for hospital corridors, retail spaces, concourses, gyms and hotels.
Kiian Digital, Stand D65 - Hall B6
Kiian Digital has selected FESPA 2017 to launch Digistar Bravo, a disperse digital inkset for direct printing on machines fitted with Kyocera printheads. The range consists of 11 vivid colours, including two blacks.
Kohlschein, Stand D36 – Hall B7
Kohlschein is to launch two new products in the form of Kroma Outdoor and Studiocard. Kroma Outdoor is a double-sided white display board for temporary outdoor usage, available in thicknesses of 0.9 and 1.1 mm in formats up to 1,400 x 3,000 mm.
Studiocard is a double silk coated sulphate cellulose board with identical printing surfaces on both sides. In addition, Kohlscheinis will display HYLITE, a new product from 3A Composites which the company said is the world's thinnest aluminium composite panel.
Lancer Group, Stand D106, Hall B6
Ink manufacturer Lancer Group International will be showcasing for the first time at FESPA 2017 a new silicone ink system for fabric printing, which is said works better when printing heat transfers.
Also on display will be a wide range of inks including PF Plastisol (Excalibur), PVC Free Plastisol (Evolution), Silicone (STI Evolution) and Water-based (Aqua).
MACtac, Stand D20 - Hall B4L
MACtac will introduce a new chrome wrap with a matt surface, while a number of 'self healing' films will also make a debut. The company will also show off the latest additions to its range of architectural and promotional products, as well as TF 900 FlexChrome BF series for vehicle and furniture wraps, MacBlock film for window graphics and CastRAP 629 B-Free printable cast media.
Marabu, Stand C60 – Hall B7
Marabu will present its latest range of inks for screen, digital and pad printing. Highlights will include the Mara Jet DI-SX and DI-MS digital ink lines, as well as the Ultra Pack UVFP system for screen printing and Tampa Tex TPX for pad printing.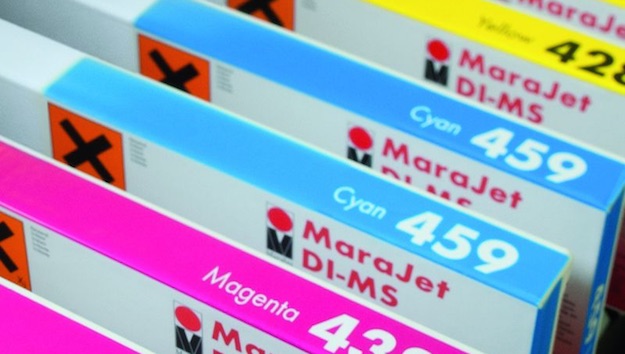 An eco-solvent-based white has been added to the range of shades available for the Mara Jet DI-SX and Mara Jet DI-MS ink systems
Also on display will be the new Texa Jet DX-DTE digital printing ink based on pigmented resin, Tampa Glass TPGL for pad printing decoration on 3D objects, the eco-friendly line of Maqua Coat MAF base shades and Maqua Colour MAC concentrates and the Mara Shield UV-CGL system.
Nazdar, Stand B60 – Hall B5
Nazdar will present two new series of digital solvent inks, in the form of the Nazdar 130 Series and Nazdar 183 Series Digital Solvent Ink. The Nazdar 130 Series ink is specifically designed for use in Mimaki JV33, CJV, JV300 and JV150 printers using Mimaki SS21 ink, while the Nazdar 183 Series is an option for users of Mimaki BS3 ink seeking alternative products.
The company will also show the Nazdar 730 Series UV inkjet ink as well as the new Nazdar 2800 Series five-year Durable Graphic Screen ink. Other products on show at FESPA 2017 will include Nazdar 2400 UV-LED and 3400 Series Screen Inks for membrane switch applications, as well as the firm's Special Effects Inks binder.
Neschen Coating, Stand C35 – Hall A1
Neschen will show in-house manufactured, digitally printable wallpapers, new laminator versions 'Made by Neschen' and other further optimised solutions. Technologies on display will include Neschen wallpapers Lite and Wallgrip, as well as its optimised easy dot solution, which allows films to be repositioned and removed from almost all surfaces without any residue.
In addition, visitors will learn more about Neschen's in-house laminating machines, including a new model that will be shown at FESPA 2017. The Neschen DoubleH is an all-rounder that enables hot and cold lamination.
PMI Split Tape, Stand B70 – Hall B6
PMI Tape will showcase its tapes for screen printing, including the new #260 Quick Rip Tape, which will have its official launch at FESPA 2017. The tape has been designed to block out images, pinholes and registration marks on the print side of a mesh.
Pröll, Stand D10 – Hall A4
Pröll is to launch Norilux DC, a new formable, abrasion-resistant Dual Cure screen printing lacquer, and Noriphan XMR screen printing ink at FESPA 2017. Norilux DC can be used as protective lacquer or hard coat on PC, PMMA, ABS and PP films, while Noriphan XMR is a halogen-free, two-component ink system for IMD/FIM technology.
Ritrama, Stand C26 – Hall B4L
Ritrama will focus on colour and decoration, using the event to present its new 'Inspiring Colours' project, which is aimed at further enhancing the awareness of its brand. The company will showcase its Wall Graphics Inkjet Print Media, Floor Talker Solutions and Window Graphics Inkjet Print Media at FESPA 2017.
Sensient – Stand E30 – Hall B6
Sensient will show its ranges of industrial digital printing solutions as well as UV curable inks. Products on display include Sensijet Pyrite novel ink that works as etch-resist can be printed onto metals.
Sihl, Stand B25 – Hall A1
Sihl will launch various new products at FESPA 2017, with a focus on advertising and point-of-sale. These include Fabric Banner Prime 400 FR Matt AQ (3503), a black polyester textile with a white coating on the printable side, as well as Wallgrafx Prime 240 FR Satin, a dimensionally stable, self-adhesive polyester fabric, will feature on the company's stand.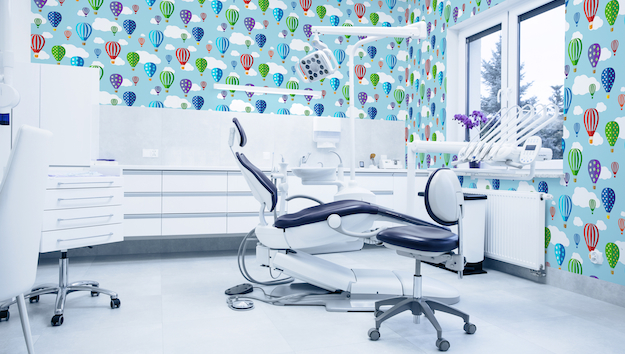 Sihl will show off materials suited to a host of applications, such as wall coverings
In addition, visitors will be able to learn about the new Glass Textile design2wall HealthClean 295 matt 2525 wallpaper, for interior design, which is tear resistance and allows disinfectant cleaning. This product can be cleaned using ethanol without taking the colours off or damaging the printed image.
Soyang Technologies, Stand E12 -Hall B5
Soyang plans to showcase textiles for printing and industrial applications at the event. Highlights on the firm's stand include Mesh 11-B, a two-sided printing mesh, as well as display backdrop frame ST-115, lightbox frame ST-603 and lightbox frame tent ST-601Plus.
Squid, Stand C5 – Hall B7
Squid is to make its FESPA debut by showing a window film of the same name. The new self-adhesive, transparent, woven fabric can be applied directly on to windows or walls. Available in five colours, the Squid substrate can be printed on with a variety of printing techniques.
STS Inks, Stand E10 – Hall B5
STS Inks will feature Prismat-Ink, a new ink product for permanent printing on non-absorbent surfaces. Prismat-Ink contains a special resin that STS said gives users a longer-lasting product that is guaranteed to stay for up to 10 years. The ink has been developer for use in commercial and household applications.
Sun Chemical, Stand D20 – Hall B5
Adopting the umbrella theme of 'Brighter Ideas', Sun Chemical will showcase a range of inks from its comprehensive portfolio, splitting its stand into the four areas of digital textiles, graphics, industrial, and partnerships and technology. Featured products at FESPA 2017 include the SunTex Sonata DTE range transfer dye sublimation ink series for printing polyester sports garments, as well as SunTex Encore PDE pigment ink and SunTex Concerto RDE reactive dye ink series.
A further highlight will be Sun Chemical's nanosilver ink, which has been designed for use with inkjet and aerosol jet systems in printed electronics.
Tara Materials, Stand E4 – Hall A1
Tara Materials will show its Fredrix Print Canvas and also launch new print canvases for large-scale production of fine art on canvas and photography. Visitors can also learn more about the application of canvas in the specially designed Fredrix Lounge & Café.
Interested in joining our community?
Enquire today about joining your local FESPA Association or FESPA Direct