Features
FESPA 2017 sets sustainable goal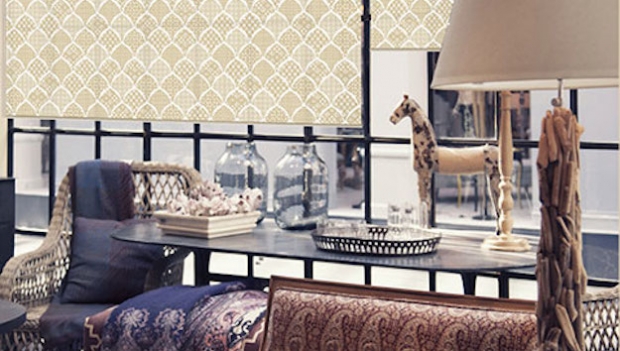 FESPA's commitment to supporting the global print community in becoming more sustainable will continue at FESPA 2017, from May 8-12 at the Hamburg Messe.
Sustainability' has been a key buzz word in the print industry, and indeed a host of other market, for some time now.
Print service providers are having to deal with a greater demand for work that can be classed as 'sustainable', as customers seek to provide their own clients with green products. While investing in environmentally friendly machinery is one way of demonstrating your green credentials, using sustainable substrates in the production process can also boost your image.
Organisers of FESPA 2017 have recognised this ongoing trend and, as such, will host a number of suppliers and manufacturers from across the industry that can provide sustainable substrate options to visitors.
Taking place from May 8-12 at the Hamburg Messe in Germany, the event will serve as a meeting place for the global print industry to discuss the latest developments in key areas such as sustainable print production.
One of the companies that prides itself on the sustainability of its products is KATZ, which will feature on Stand C30 in Hall B5 at FESPA 2017. Solutions due to feature at the event include options from the KATZ Display Board range, such as the new KATZ Display Board Metallic. The product is compatible with white ink printing and software-assisted CMYK solutions, while the boards can be printed and finished on both sides.
Speaking ahead of FESPA 2017, KATZ said: "You could argue that The KATZ Group only makes one thing, a material based on wood pulp – but they certainly do that one thing outstandingly well. The KATZ Group offers premium quality, maximum sustainability and all the added value that people expect from German-made products."
Also due to feature at FESPA 2017 is Junkers & Mullers, which, based on Stand E30 in Hall B5 of the show, will showcase its range of textiles for the digital print market. Among the new products that will appear at FESPA 2017 is Mediatex JM Carina Digital BLO, a blackout material that can be used for individual prints in interior decoration.
Junkers & Mullers will also be on hand to speak with visitors about Mediatex JM Opera, a transparent material that features a textile, cotton look and can be used for roller blinds and panel tracks. In addition, the material has been certified for HP Latex inks.
In a statement issued ahead of FESPA 2017, Junkers & Mullers said: "Our textiles are more than just consumables; they are a statement of aesthetics, functionality, quality and sustainability. Our whole range of products is PVC-free and certified according to Oeko-Tex Standard 100."
FESPA 2017 runs from May 8-12 in Hamburg, Germany. To view the full list of exhibiting companies and to find out more about the conference programme and other in-event features at the show this year, visit the official FESPA 2017 website: www.fespa2017.com
Interested in joining our community?
Enquire today about joining your local FESPA Association or FESPA Direct